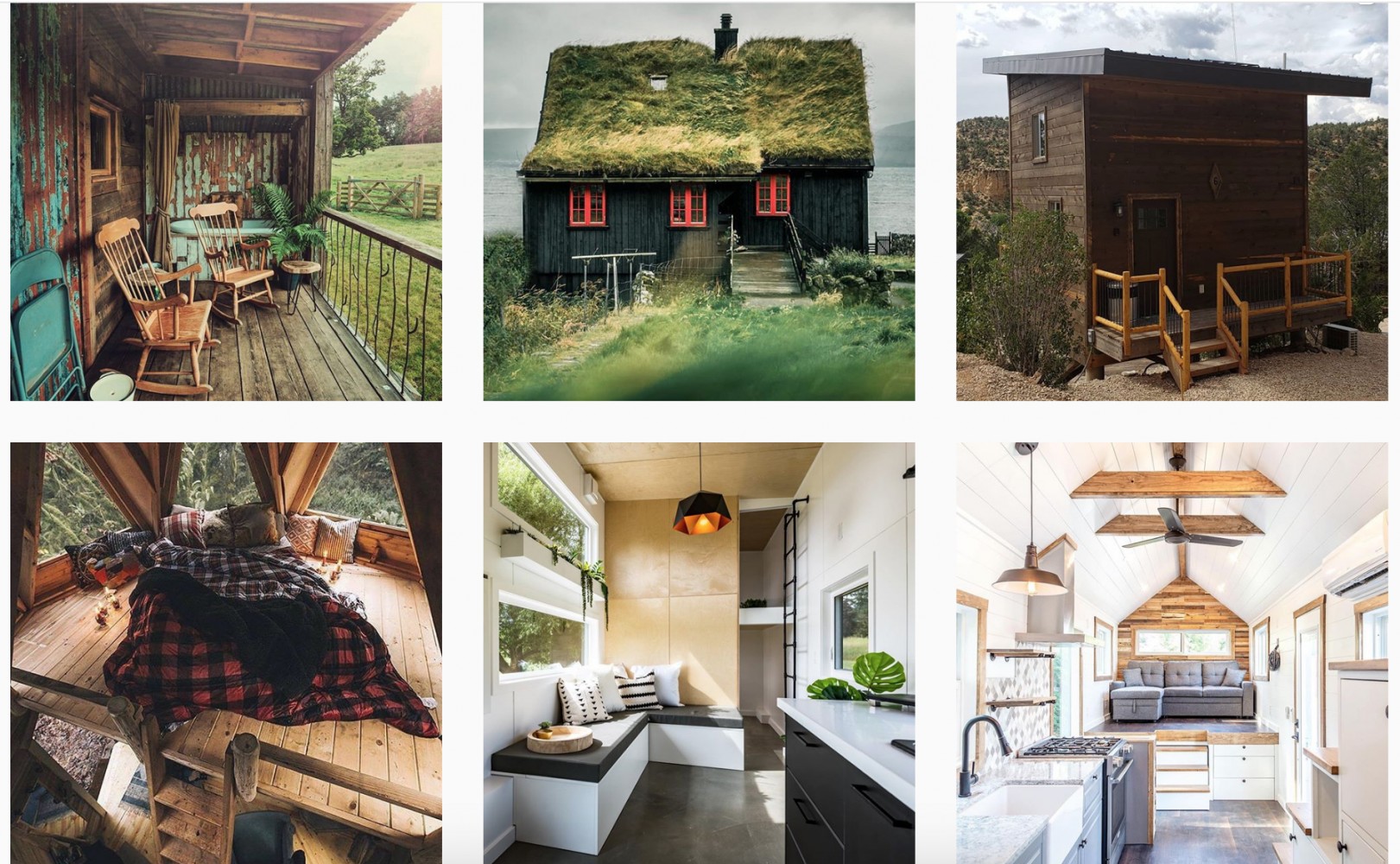 Photos by Mansoor Tanweer/Joel Wittnebel/Instagram
Tiny homes and other creative solutions needed to solve Peel's affordable housing crisis
The digital world of Instagram is populated with tiny homes.
The #tinyhouse hashtag, carrying images of micro-sized accommodations, has over 1.5 million posts on the image-sharing platform. Add slight variations on the phrase — say, #tinyhome — and images of miniature living spaces featured on the platform total well over 2 million.
The evolving trend has swept across the Internet in recent years, propelled mostly by young millennials who are set on living differently, and more sustainably, than their parents. Or at least, who are consuming content that helps them imagine such a lifestyle.
However, while the desire for more modest dwellings may be sweeping North America, it could become much more than just a trend in Peel Region. In fact, it could be one of the potential solutions to Peel's growing affordable-housing problem.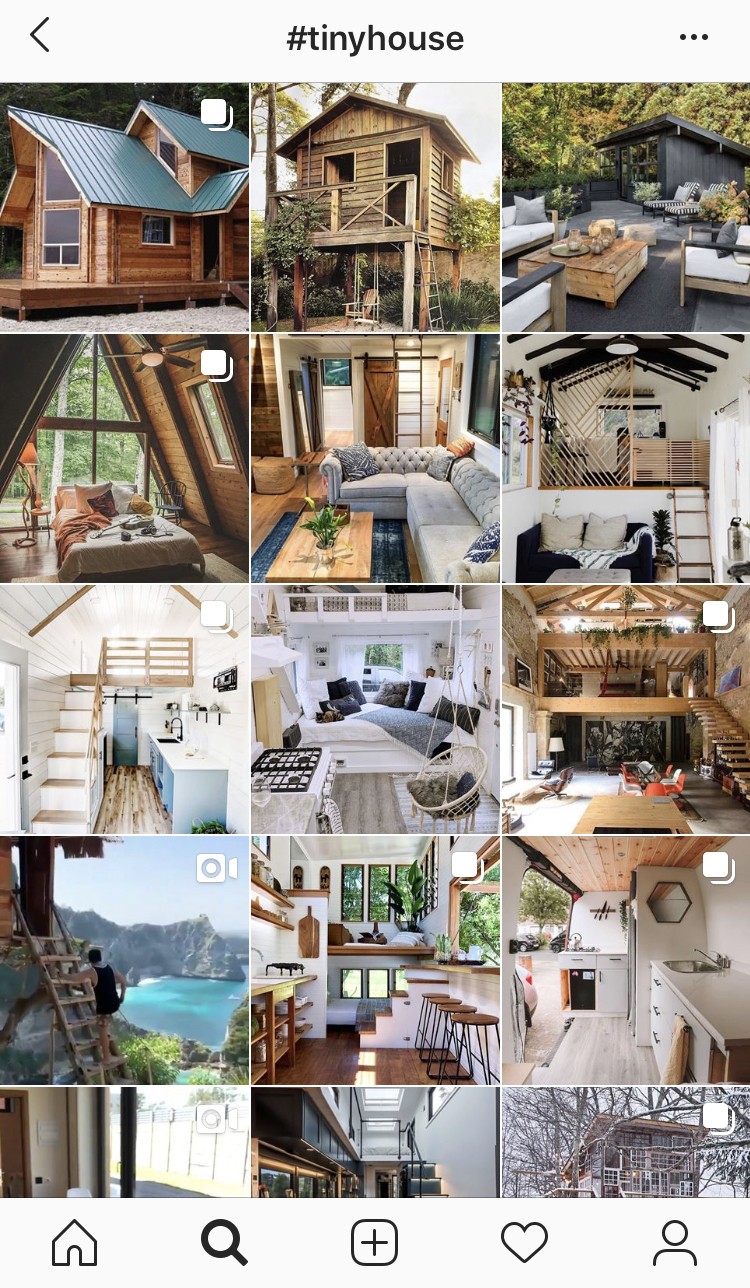 "The (traditional) way of doing business — we need to not think that way," says Cory O'Handley, director of projects and housing development for Services and Housing in the Province (SHIP), one of Peel Region's affordable-housing providers. "Let's look at things more progressively, more innovatively and outside the box."
That's exactly what SHIP is doing with its concept for a tiny home village at its Peace Ranch property in Caledon. The 25-acre ranch currently offers supportive and rehabilitation programming for people suffering with mental health and addiction issues.
SHIP has also been looking at a variety of other housing options, including both collapsible and portable homes.
"We're in a system where it's extremely not affordable out there, so how do we do things different, and how do we cater to choice and what (people) want," O'Handley explains.
In Peel Region, where sprawling subdivisions of expensive single-family homes dominate the landscape, the affordability crisis is worsened by a lack of interest from developers in constructing affordable housing or rental projects, and a lack of action from municipal politicians to demand such developments.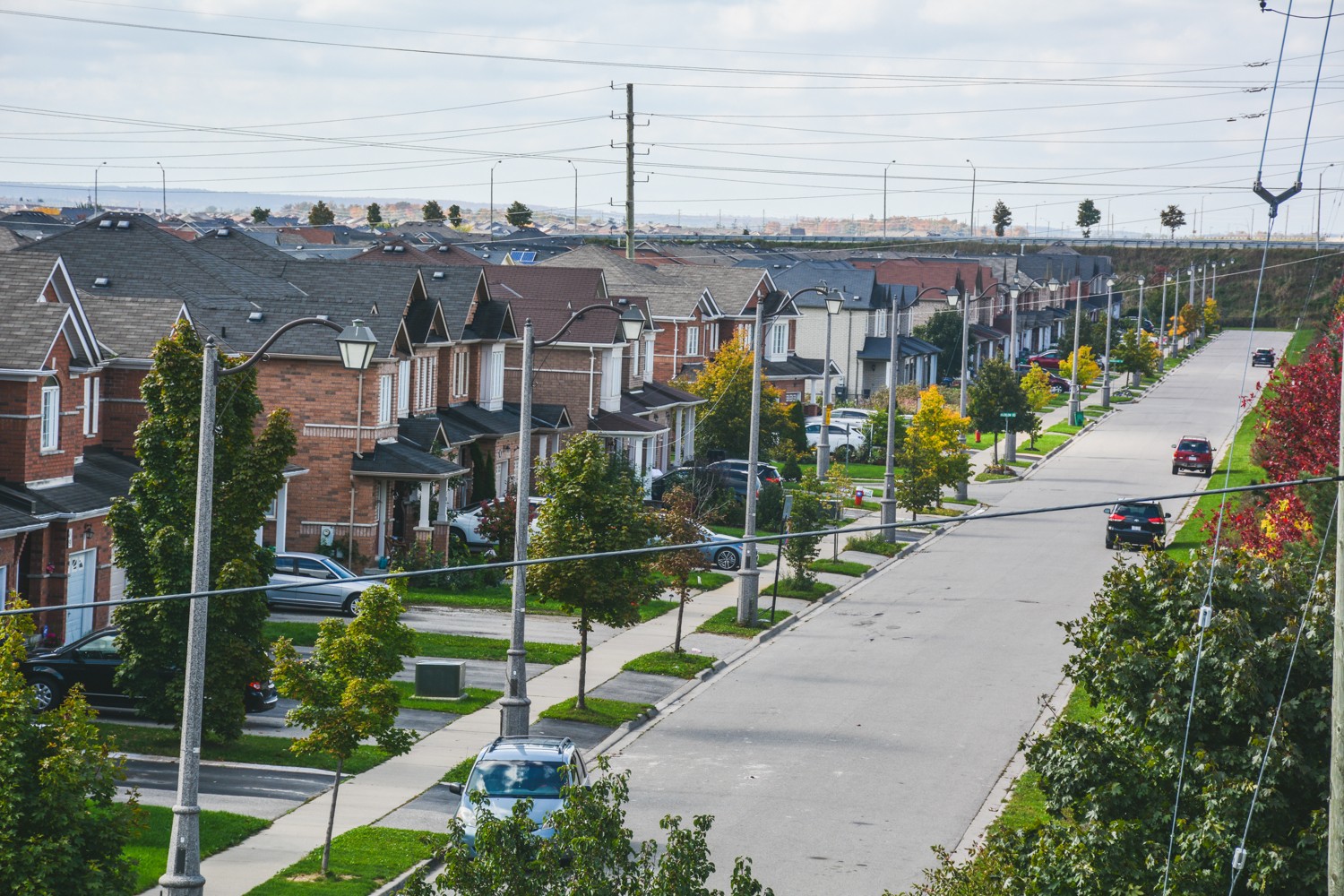 Since 2001, only 1,742 affordable units have been constructed in Peel, and there are about 965 in the development pipeline currently. This amid the startling reality that 70 percent of low income and 30 percent of middle income families in the region are living in precarious housing situations. Almost half of Peel's supportive housing demand is not being met.
Data from the region shows that hundreds of residents have been added to the waitlist for subsidized housing since last year. In June 2018, there were 13,597 households in Brampton, Mississauga and Caledon on the waitlist, with an average waiting time of about six years. Since then, that number has grown to 13,726.
Over the next 10 years, the Region of Peel has a lofty goal to rectify this issue, making a commitment to bring 75,000 affordable housing units online between 2018 and 2028. However, without a serious commitment that involves money, builder incentives, and construction boots on the ground, the region will have a difficult time reaching that goal; even the low-end target of 20,000 units by 2034 may be unreachable without serious attention.
Council's recently approved Housing Master Plan lays out a blueprint for how the region plans to reach those targets, in several phases.
Phase one will create 390 new affordable housing units and move 40 beds from the Brampton Youth Shelter's temporary location at a motel at 3458 Queen St E. to a permanent location. This phase already has approved funding of $135 million, which will help complete 60 units at the Mayfield West seniors' apartments in Caledon, 174 at Mississauga's 360 City Centre Drive, and 156 as part of the East Avenue Redevelopment project. The phase one developments are already underway, with the exception of relocating the youth shelter beds, as the details are still being hammered out.
Phase two, carrying a $147 million price tag, will include 60 shelter beds and 350 affordable units, 200 of which will be in Chelsea Gardens, a non-profit housing development near Queen Street and Central Park Drive in Brampton. None of these projects is funded directly through property taxes but rather through reserves, development charges, debt and external sources. All of the phase two projects are expected to be occupied by 2023.
All in all, the region hopes to meet its housing goals, in eight phases, by 2034.
If councillors wanted to hit the ground running on this commitment, the 2019 budget certainly wasn't the start they needed. Regional council set aside $2.7 million in the 2019 budget for a program to incentivize developers to build some of the 75,000 units. Assuming $50,000 went toward subsidizing each unit, that would provide enough incentives to bring a meagre 54 affordable housing units online. The $2.7-million figure is less than 1 percent of the figure Toronto set aside in its 2019 budget for affordable housing incentives, after its council approved $280 million for its program.
More recently, councillors have been grappling with the fact that they will need to come up with an additional $190 million, identified in Peel Living's 2018 report as the size of the funding gap in projects that need to be built over the next 10 years. Peel Living is the region's main affordable housing provider, responsible for approximately 7,100 households in 70 sites across the region.
It's clear the region will need assistance from both private and public sector partners to have any chance of reaching its targets.
—
In the case of the tiny home village, the project is still in the "conceptual stage." O'Handley says SHIP is currently working in partnership with the Toronto and Region Conservation Authority (TRCA) and the Region of Peel to sort out zoning and other issues. The plan is to eventually have the concept and future development handed over to the regional government.
"We have space there; we have to look at zoning, we have to look at a few other things, but that's our next step," O'Handley says.
"At the end of the day, at the local level, there's so much that we can do, [but] we need the support of the other orders of government to be on board as well," says Mississauga Councillor Chris Foneseca. "The timeline and when that can be achieved could be achieved a lot sooner when all orders of government get together to tackle the housing affordability crisis, the state of good repair and building the housing.
"Regional funding alone cannot support the completion of projects," she adds.
The federal government's national housing strategy, initially approved as a 10-year, $40-billion plan, was bolstered in this year's budget with an additional $15 billion, bringing the total to $55 billion in spending over the next decade. The plan includes funding to construct new affordable and rental housing units, programs aimed at reducing chronic homelessness, and initiatives to help first-time homebuyers.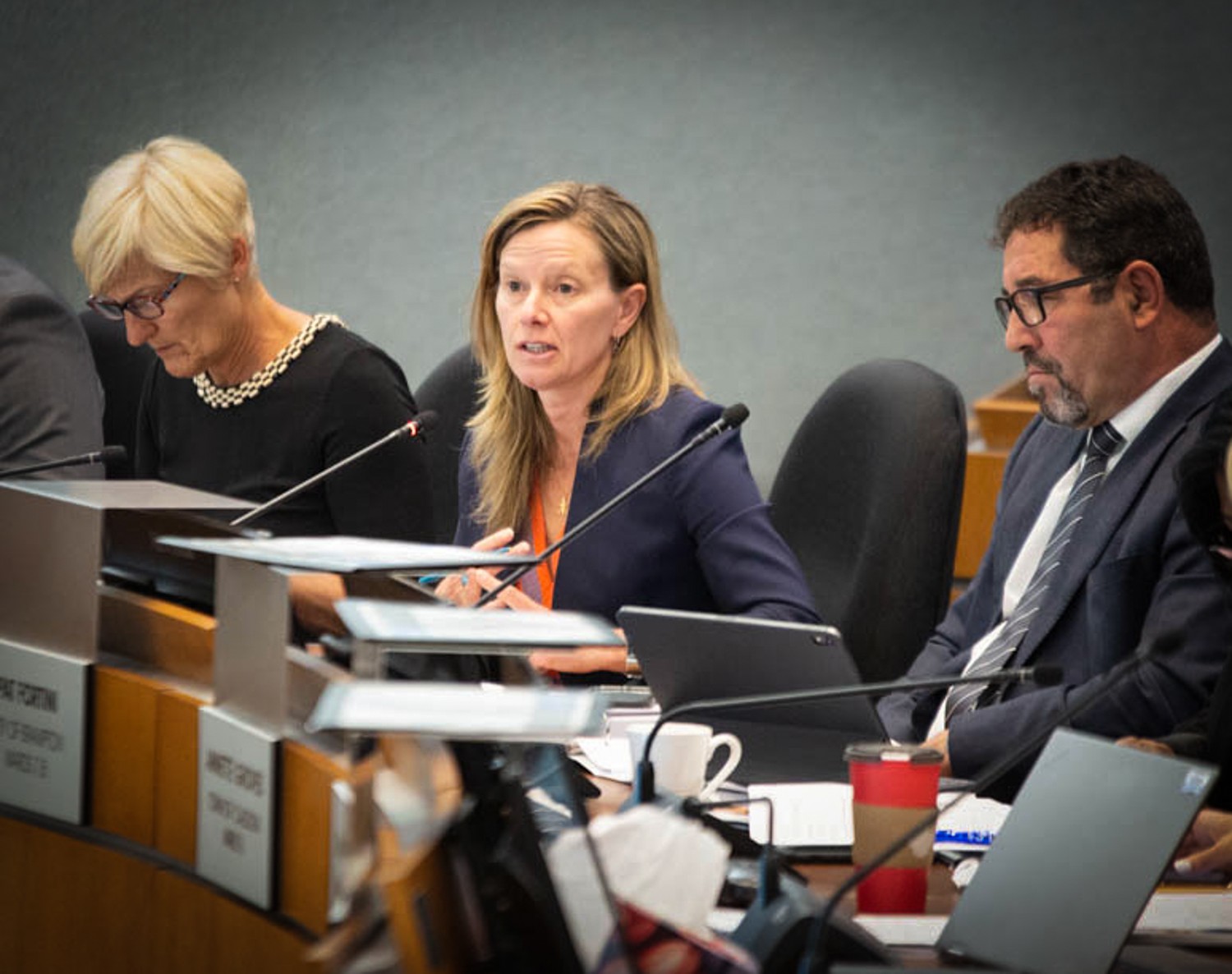 Mississauga Councillor Chris Fonseca
The federal government expects that over the next three years, approximately 100,000 first-time buyers will take advantage of a new plan that, as of September, will allow those whose household income is $120,000 or less to get as much as $480,000 from the Canada Mortgage and Housing Corporation, for a mortgage that would be paid back in full when the home is eventually sold.
The feds are also injecting $10 billion, from 2019 to 2028, into expanding a grant that encourages home builders to supply more rental units. The aim is to get 42,500 additional rental units built through incentives to developers, to be distributed via local governments. Ottawa is also contributing $300 million to help municipalities open up more space for residential housing.
However, what's not clear is what will happen following the federal election in October. As political machines begin to gear up for what is sure to be a harsh fall campaign season, should Prime Minister Justin Trudeau be defeated by Andrew Scheer and the Conservatives, initiatives under the national housing strategy could be changed, or even scrapped altogether.
"There's a long road ahead in terms of addressing all the aspects of the housing strategy, and we want to ensure that, whatever government is in place after the fall election, that they recognize and commit to following through with (the strategy), in particular, the funding and the ways municipalities and local government can access this funding," Fonseca says.
In an attempt to keep this subject on the federal radar, Fonseca is bringing a resolution to the Federation of Canadian Municipalities (FCM) board meeting in September, hoping the national advocacy organization will commit to pushing for a continued commitment from the federal government to addressing the affordable housing crisis.
"We have to make sure that our voice is loud and clear, that this is extremely important."
Submit a correction about this story