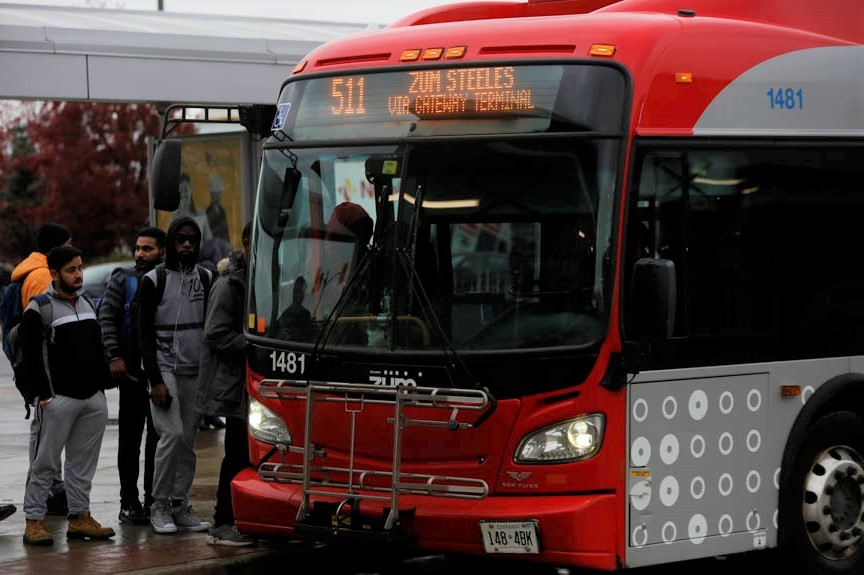 Photos by Mansoor Tanweer/Government of Ontario
Province opens up federal transit funding to Brampton and 10 other municipalities
The province finally began accepting applications Monday from 11 municipalities, including Brampton, for shares of a $22-billion chunk of federal cash meant for public transit, $12 billion of which was earmarked for Ontario.
Staff told councillors at a June 12 meeting that the City would have to go it alone in paying for transit projects scheduled for 2019, due to a lack of help from the provincial government. On July 10, Federal Minister of Employment, Workforce Development and Labour Patty Hajdu blamed Premier Doug Ford for 550 coming layoffs announced at the Bombardier plant in Thunder Bay, her riding, saying he had "sat on his hands and made empty promises. His government let these critical investments lapse," in reference to releasing funding for transit vehicle contracts that might have kept the plant humming.
The common thread in all of this? Both Brampton and the federal government accused the province of putting a chokehold on federal dollars from the Investing in Canada Infrastructure Program, a $188-billion fund meant to help renew Canada's infrastructure. The program includes a $22-billion Public Transit Stream destined for transportation projects across the country.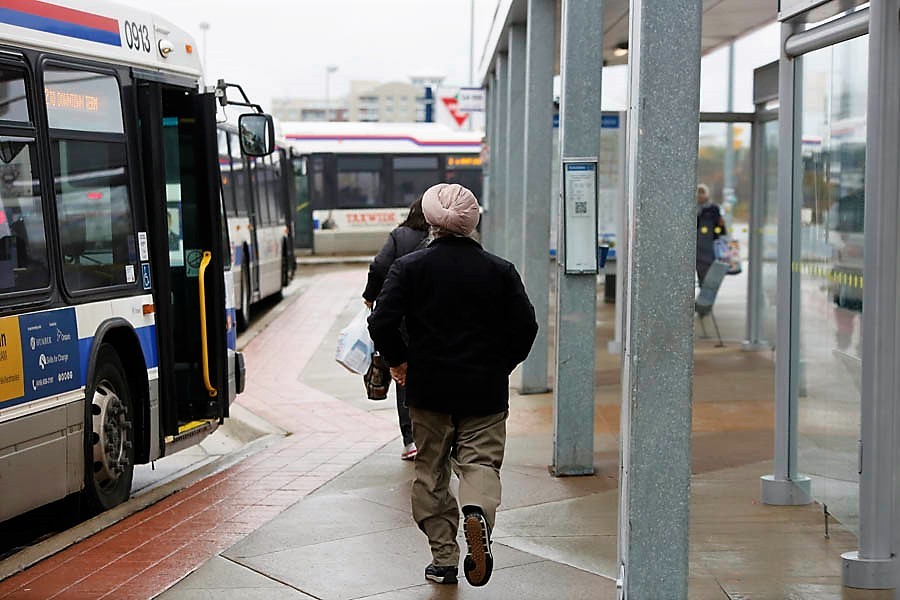 "Prior to this announcement, Brampton was not able to submit any application for this funding," said Christine Sharma, spokesperson for the City of Brampton. She said Mayor Patrick Brown sent a letter to the provincial government in April "expressing the urgent need to open the intake process for the ICIP Public Transit Stream within the GTHA." Sharma added that Brampton Transit now intends to apply.
Burlington, Durham Region, Halton Hills, Hamilton, Milton, Mississauga, Oakville, Peel Region, Toronto and York Region are the other 10 municipalities on the list.
The Pointer reached out to the Ontario Ministry of Infrastructure for more details, but no response was received by the deadline.
"We are keeping our promise to invest in and build better public transit," Associate Minister of Transportation Kinga Surma said in a statement. "Our economy, our communities and our families all rely on good transit infrastructure. We are making strategic investments across the GTA that will drive job creation and reduce travel time for commuters so our province can get moving."
Brampton North MPP Kevin Yarde (NDP) sees the release of the funding as a positive thing, pointing out that "we are one of the fastest growing cities in Ontario, if not the country."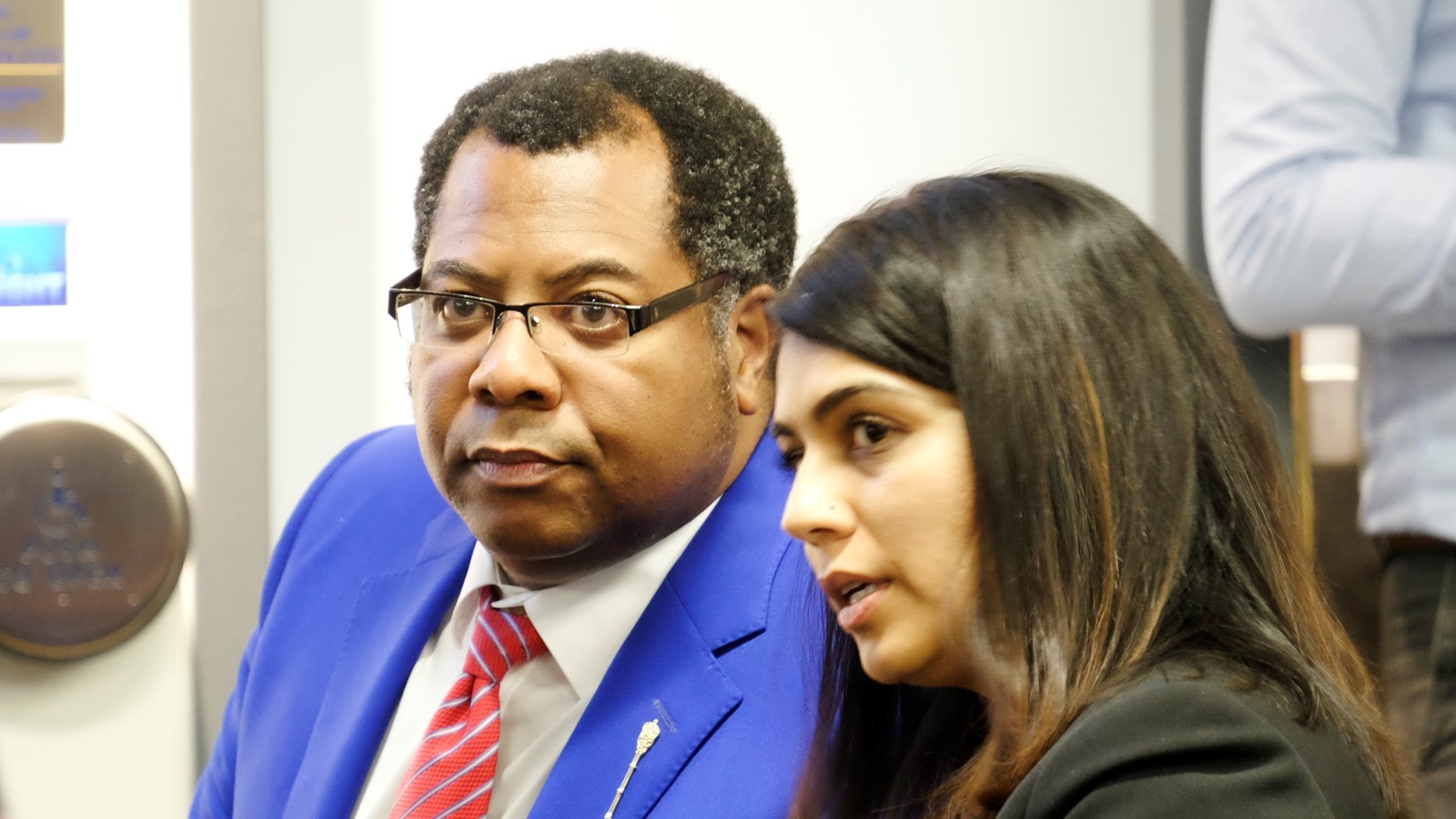 Brampton NDP MPP Kevin Yarde, left
But it could be a case of better late than never. On April 23 last year, the former Liberal government of Kathleen Wynne promised that Brampton's share of the upper-tier infrastructure funding would be high as $191 million from Ottawa and $158 million from Queen's Park, totalling a mammoth $350 million over 10 years.
"The federal government has already put that money out there months ago. Why is the Ford government releasing the money now? He's been fighting Brampton, fighting other municipalities. So for us, it just seems like they're not working for us in Brampton," Yarde added.
City staff had been counting on receiving roughly $47.3 million from this fund to support Brampton's transit goals for the year. The money is needed for increasing the bus fleet, replacing aging vehicles and purchasing seven buses for the Airport Züm project. Staff requested an interim cash infusion of $21 million from city coffers to keep the projects going and to maintain a state of good repair.
In March, before staff requested the interim funding, the Ford government had made some of the cash available to municipalities outside the Greater Toronto–Hamilton Area, more specifically the funding streams designed to improve infrastructure in rural and northern communities with populations under 100,000.
That same month, staff briefed council about the situation: that funding that was supposed to flow from Ottawa through the provincial government might not be coming, as the province appeared to be withholding the money. A March 27 letter from Brampton North MP Ruby Sahota warned of the situation, saying, "there has been no urgency from Ontario to open intake for all of the funding streams available through the program."
She says she was "concerned that the exclusion of the GTHA and the overall slow intake will cause us to lose another construction season and that good proposals from the City of Brampton will be left languishing."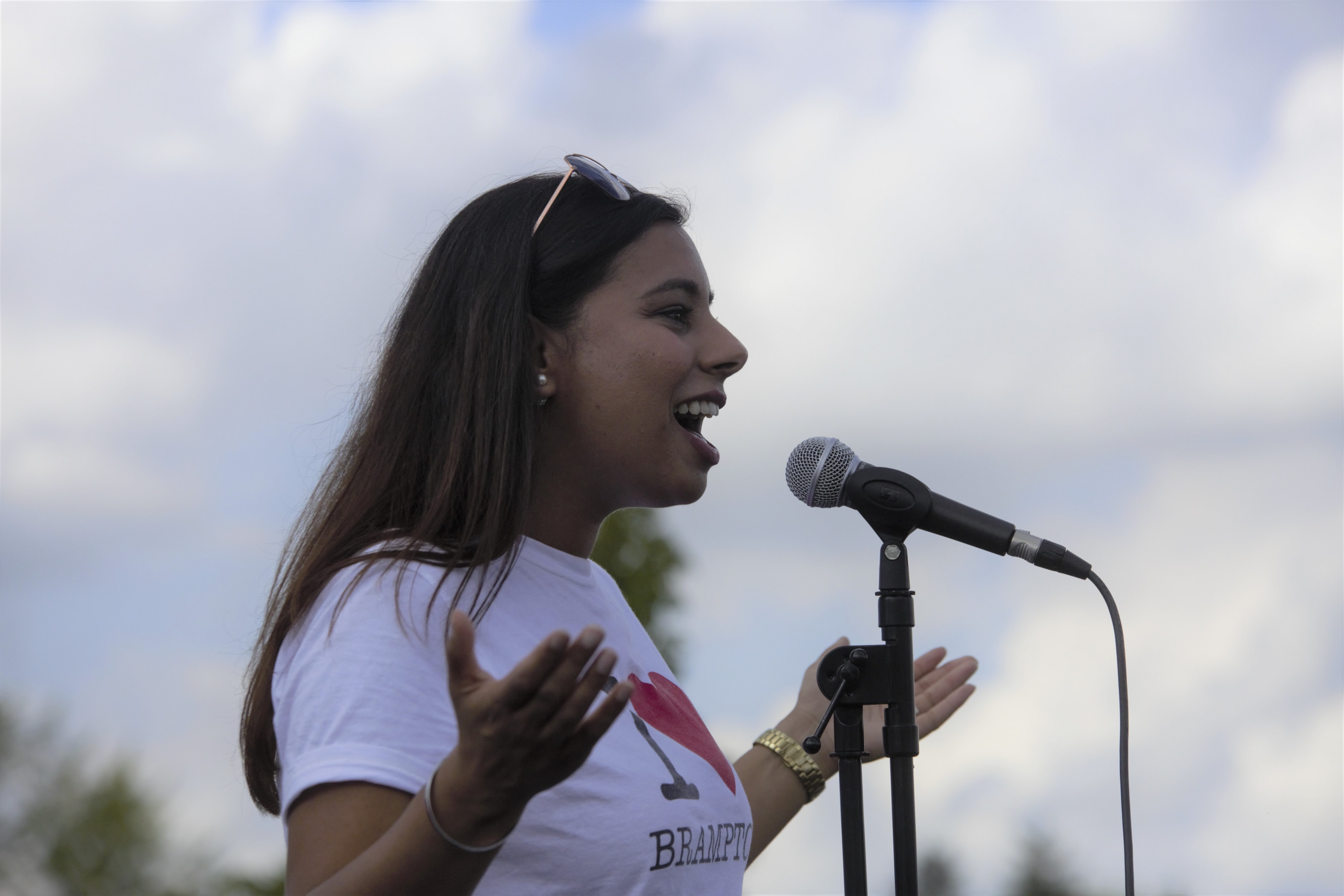 Brampton Liberal MP Ruby Sahota
Transit funding is an important issue in Brampton, one of the fastest growing municipalities in the country, where ridership is matching growth. The city, the ninth-largest in Canada, is playing catch-up to meet ever-growing demand and get ahead of deteriorating infrastructure. The city is expected to have an infrastructure funding gap of $743 million by 2027.
"In March 2018, Canada's Minister of Infrastructure and Communities announced the signing of a bilateral agreement that will provide Ontario with more than $11.8 billion in infrastructure funding over the next decade. Under the agreement, Ontario stands to benefit from close to $7.5 billion in funding dedicated to public transit projects that the province identifies as priority," Ann-Clara Vaillancourt, spokesperson for Federal Minister of Infrastructure Francois-Philippe Champagne, said in an email.
The Trudeau government topped up a Harper government–era $128-billion infrastructure fund in 2016, bringing that investment up to $188 billion for projects across the country. The federal government and the province signed an Integrated Bilateral Agreement, which stipulated that any monies provided to municipalities would be filtered through the province. Brampton would have to go through Queen's Park to receive the cash it needs.
"People in Ontario count on infrastructure to get to work, shop and get home to their families. Our government's investments in the GTHA will make public transit infrastructure better, safer and more accessible," new Minister of Infrastructure Laurie Scott said in a statement to the media.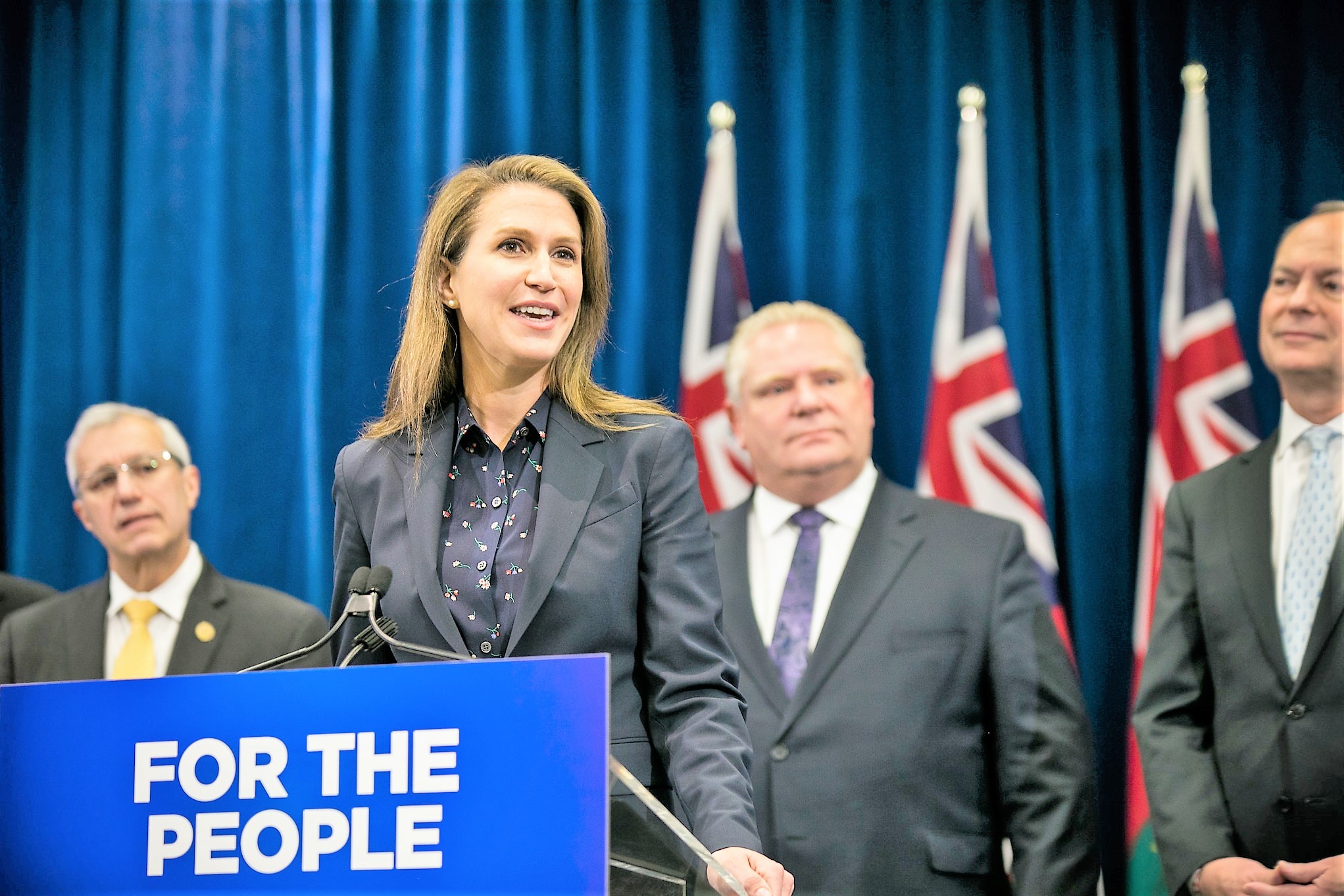 Minister of Transportation Caroline Mulroney
Minister of Transportation Caroline Mulroney added: "Combining the resources of the federal and provincial governments helps to deliver on our commitment to a balanced, fiscally-responsible plan for public transit infrastructure projects. These projects will reduce congestion and create new transportation capacity throughout the region."
Ford announced in April that his government would invest $28.5 billion in transit to "get people moving from Point A to Point B," while sitting on the cash from the federal government.

Email: [email protected]
Twitter: @mansoortanweer
Submit a correction about this story