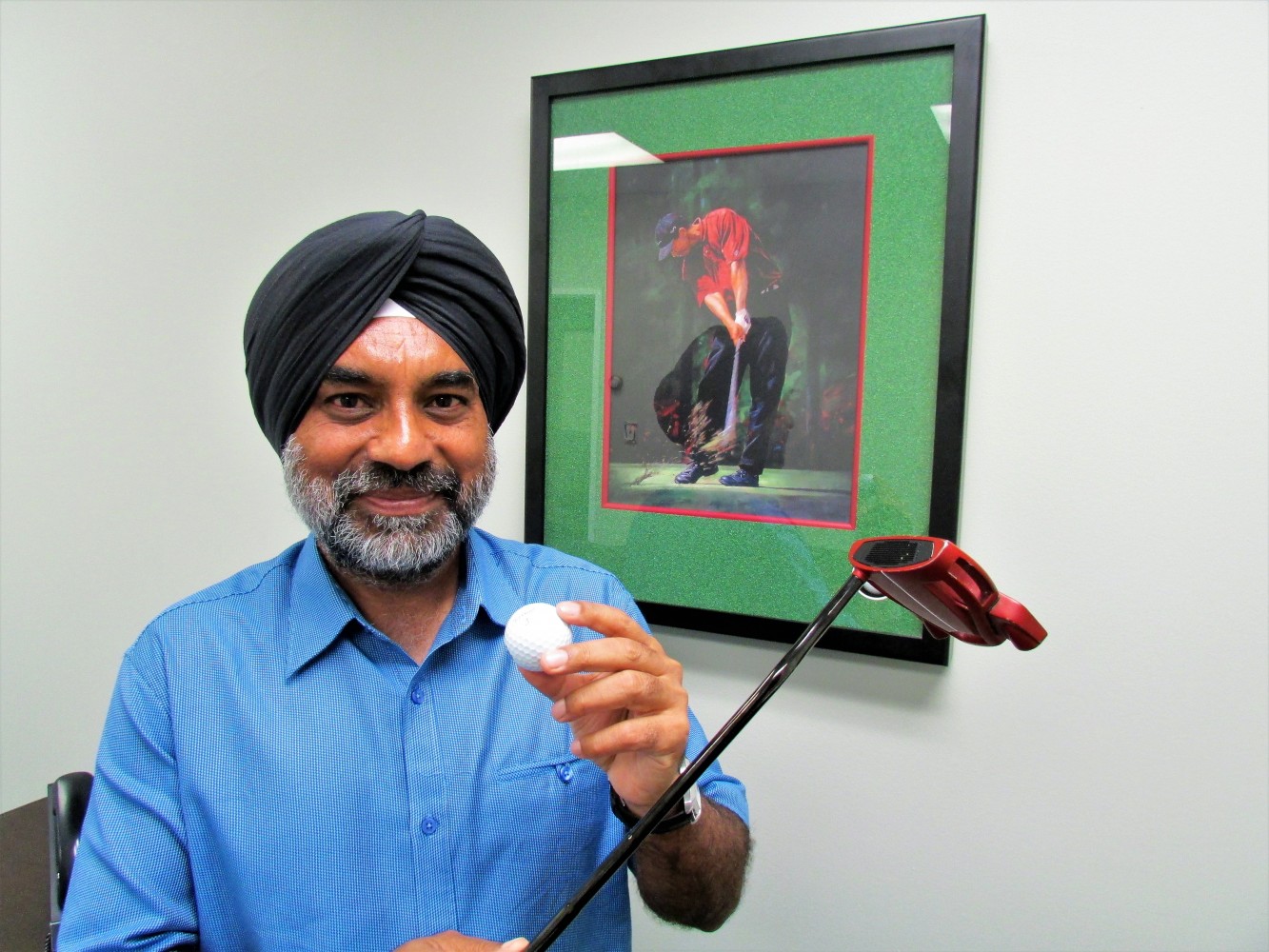 Photos by Rick Drennan/Mansoor Tanweer/Punjabi Golfers Association
The PGA, the Punjabi Golfers Association, could help save the game
The pre-history of golf tumbles back to the fog-shrouded links land of northeast Scotland, when a shepherd holding his crook began knocking a few loose rocks into a nearby rabbit hole. Over time, the crook became a club, the rock was replaced by a feathery ball (the gutta-percha), and the grass was cut and manicured. "Holes" were designed to run down to a "green" on which a small target was identified by a small piece of cloth flapping at the end of a stick. More holes were added. There were as many as 22 at one time, then 20, and finally 18. It's been said that the first designer of St. Andrews was Mother Nature.
There was a raw, natural ethos about the game back then that attracted all comers — working men, boys, girls, and women. Even Mary Queen of Scots was an avid participant.
In 1744, Muirfield Golf Club, The Honourable Company of Edinburgh Golfers, laid down the first rules of the game and turned it into something it never had been: elitist and exclusively for men – White Anglo-Saxon Protestant men.
Muirfield became the most private club in all of golfdom. An infamous sign sitting on the lawn outside the clubhouse read: NO WOMEN OR DOGS ALLOWED! It could have included Catholics, Jews, Muslims, Sikhs or "others."
Muirfield clung to its exclusionary past for the next 273 years until it was forced to put women on its membership rolls or be banned from hosting another Open Championship, like the one played this past week at Royal Portrush in Northern Ireland.
Very early on, golf was stained by its private, country-club image and its racialized rules. It wasn't until 1961 that the Professional Golfers Association (PGA) Tour removed its "Caucasians only" rule, which kept players of colour from its membership list.
---
The new PGA tour
It's a blistering hot morning in the middle of the sprawling industrial section of east Malton, and Harkiran Boparai, 55, CEO of Everest Traders, a wholesaler and distributor of ethnic food products, is sitting at his desk and looking up at a framed portrait of Tiger Woods. He's talking about one of his favourite topics, the "other" PGA – the Punjabi Golfers Association.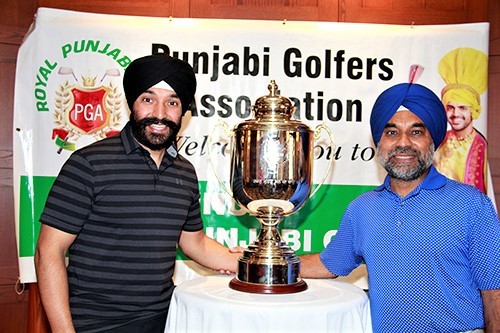 Mississauga MP Navdeep Bains, left, and the PGA's Harkiran Boparai at last year's tournament
The Woods portrait is symbolic because he was the first "brown" golfer to break through the "grass ceiling" of the PGA Tour and become a mega-star. Now 43, with 15 major titles and 81 victories on his resume, he is arguably the best to ever play the game. The Woods portrait(s) will be presented to all the main sponsors at this year's, Royal Punjabi Cup, being held July 29, at Rattlesnake Point Golf Club in Milton.
The flashy tournament is the consummation of a year's work for the PGA, a group that has been around the GTA for 17 years and grew in significance a decade ago when Boparai and other business leaders from the Punjabi communities in Brampton and Mississauga started running it. The first thing they did was organize the Punjabi Cup. This year's event is the 10th, and promises to be the biggest and most successful ever. It's really three tournaments in one: a women's event, and a two-team men's shootout for low and higher handicappers. More than 300 golfers will take over the entire Rattlesnake links for the day, and friends and family members will join them later for a festive dinner and awards ceremony. Last year, the tournament raised $50,000 for its two charities – Seva Food Bank (a Sikh charity) and Pingalwara (another Sikh organization that helps children with a variety of disabilities) – and this year's promises to set new records in participation and money raised.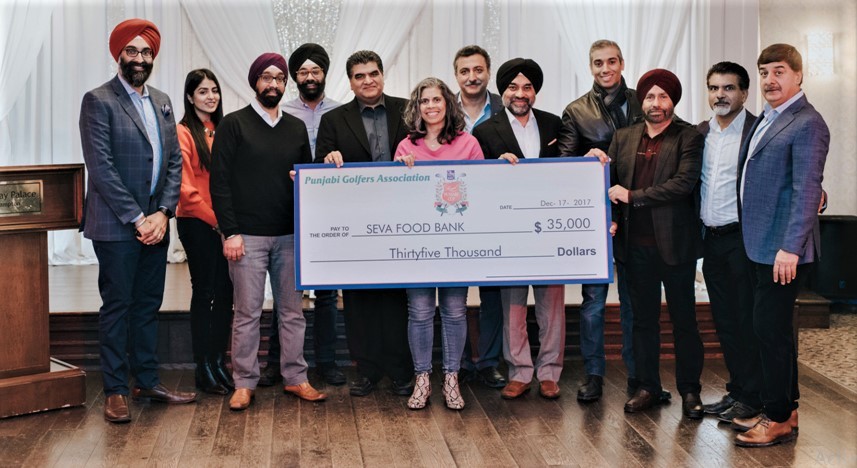 The winners have their names engraved on a beautiful silver cup, very much like the claret one played for over the weekend in Ireland.
Most members of the PGA are like Boparai: immigrants, latecomers to the game, and eager to grow the sport in the Punjabi communities across southern Ontario. The 10-member board sees golf as a vehicle to teach its members "Canadian values" through sport.
As Boparai explains: "I can tie up a turban and go out and play golf. What's better than that?"
He immigrated to Canada 35 years ago and settled in Vancouver, running a small construction business. He came from a region of India where there was little golf tradition, and few courses. His entry into the game came through a friend who took him to hit balls at a local driving range in the Lower Mainland. He eventually graduated to a Par 3 course, and after moving to Brampton, his love and commitment for the game accelerated. As his company flourished, his handicap took a few strokes downwards, and soon he and some friends joined Rattlesnake Point. Over time, the "golfers in turbans" became fixtures at the club.
Each year, the number of participants and sponsors at the Punjabi Cup has multiplied. Boparai hopes to make it an international event in years to come.
He doesn't remember India as a hotbed of golf when he grew up there because "it was just too hot to play," he says.
Once he found his footing in Canada, golf became a pleasurable escape from the pressures of the business world – and was also his entry point into Canadian culture.
It's a common theme.
On a soupy-thick steamy afternoon at Brampton's Peel Village municipal golf course, Surrinder Hasija is trying to figure out how to escape the beach.
Well, it's actually a greenside bunker. The retired architect was bitten by the golf bug long ago. A quarter-century later, he seems as determined as ever to get that little white ball up-and-down. But that's not the real reason he plays.
Surrinder Hasija
"It's more about comradery with guys, getting together."
He learned the game in Calgary, when it was pretty homogenous, Hasija says. "It started getting more and more (diverse)." He took lessons and graduated from easier courses to more challenging ones, and began to appreciate the social side of the game. "It was my own skills, my own social skills which determined how I interacted with people." He suggests that other golfers from diverse backgrounds, when he was starting, all had their own unique approach to embracing not just the game itself, but the social aspect of golf that draws so many to a sport that, as Hasija mentioned, is very much about comradery. Men and women, girls and boys all over the world coming together, slowing down in a hyperactive world, to soak up some nature and share some good times.
It's up to those new to the game, as much as the sport's establishment, to be open to meeting and embracing fresh faces, coming together from both sides of the clubhouse, he says.
The game has haunted millions for centuries. "You're competing against yourself, developing your skills." Hasija is also drawn to the more philosophical pleasures. "You have a lot of space around you, all the green. It does actually create a sort of meditative environment for you, when you're walking and thinking about what you're doing."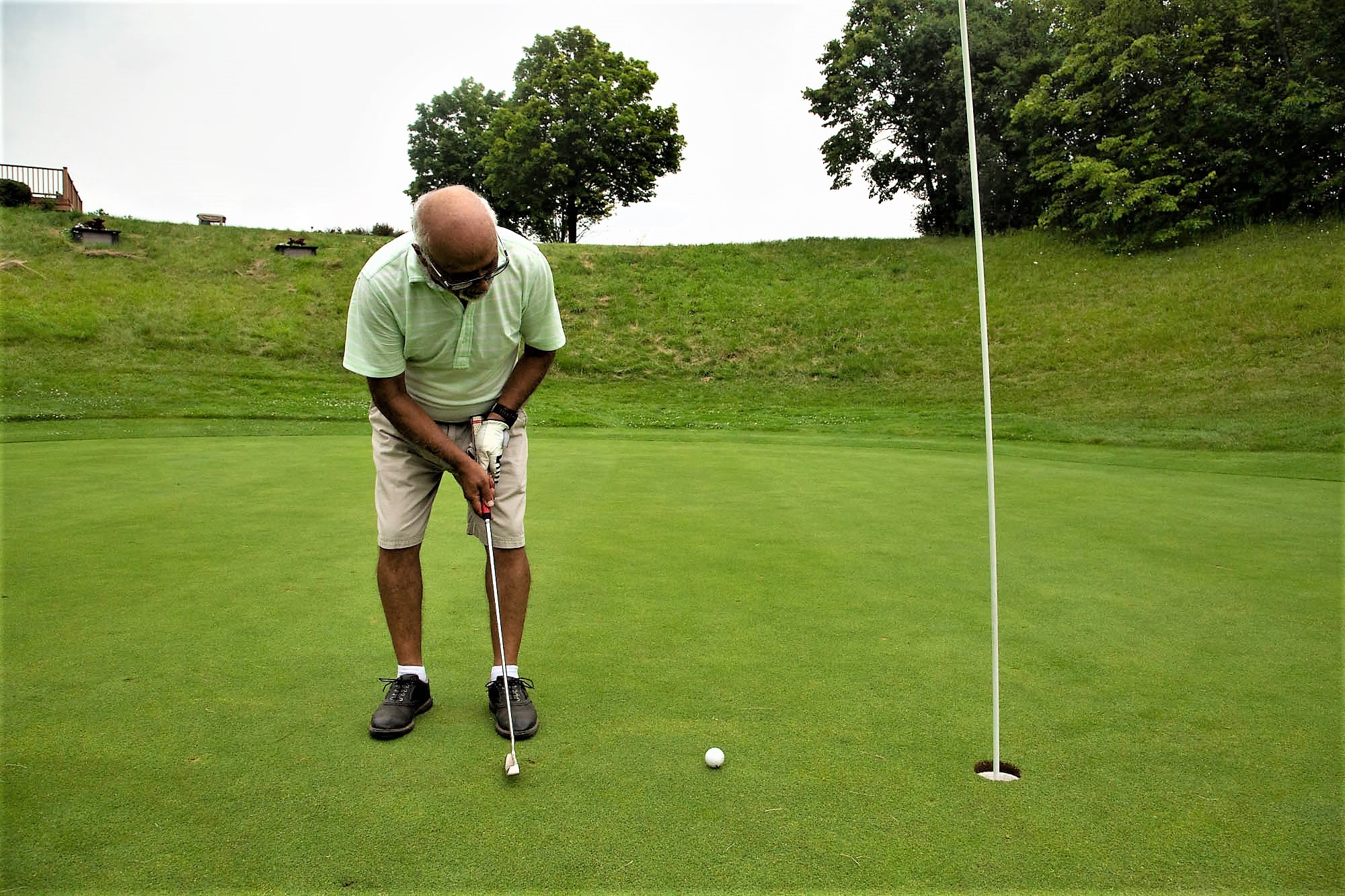 "There are some good days, some bad days. I love it."
While Boparai also loves the game, he says it has been stained by its history. He checked off a recent bucket list item by travelling to the fabled Masters tournament at Augusta National Golf Club in Georgia. But he was unimpressed by the club's sense of exclusion. He says it seemed to permeate the entire grounds.
He hopes golf moves back to its egalitarian roots. He even understands why his 21-year-old son Mehtaab, a student of economics at Queen's University and a low-handicapper, bristles at the very thought of golf at private clubs. After all, he's a millennial. Mehtaab hopes to play on the Queen's Golf Team someday, but right now, he'd settle for winning his first Royal Punjabi Cup.
His father is thrilled it has become one of the largest events of its kind in Ontario. To date, the PGA's supporters have donated more than $500,000 to charity, including Seva Food Bank. Built on the motto of Sikhs Serving Canada, it has two branches in Mississauga, including one in Malton. This year's funds will help build a community kitchen there.
Originally founded in India, but now supported globally, Pingalwara Canada is an organization dedicated to helping the sick, disabled, forlorn, and those deserted by mankind – from newborns to the elderly. Boparai says all monies raised goes to charities that really know how to stretch their dollars.
He also recognizes the need to help the game grow. It's hurting in many quarters, including Brampton. Two years ago, in a controversial move, City Council bailed out the failing Riverstone golf club, directing $11.6 million of taxpayer funds to the purchase and renovation of the flagging facility. But it won't be a golf course, it's being turned into a recreation centre for seniors.
Stories across Canada and other parts of the golfing world are filled with course closures, municipal sell-offs and developers turning over fairways to make room for subdivisions. Even famed Glen Abbey in Oakville is slated to be ploughed under for houses. It's owned by ClubLink, which also owns Rattlesnake Point. And the man who controls the company, happens to be a Punjabi-Canadian, Rai Sahi.
But while some in that community, people like Boparai, fight to grow and diversify the game, the business reality staring at people like Sahi, is that golf is facing severe headwinds.
Hundreds of courses are closing each year. Who has the time anymore? In a world that values every second as sacred, six hours door-to-door for a round of golf is becoming a serious challenge.
One way to push back and grow the game, especially in Canada, is by welcoming new constituencies of players. But expanding golf's seemingly closed tent, hasn't been easy.
Ian Scott, the former general manager of the Brampton Golf Club on Kennedy Road, and a long-time instructor at the Humber College Golf Management Program, said during his four-year stint at the private club, he tried hard to attract members from the city's large visible minority communities. While a "handful" did eventually join, the numbers never reached what Scott had envisioned. There is even a noticeable lack of visible minority students in the GMP stream at Humber, too. He is encouraged by how the Punjabi Golfers Association is helping grow interest in the game, and might soon enliven a sport stymied by an old, white male demographic.
---
More women needed
While the game gets more diverse thanks to organizations like the PGA, there is also a huge gender gap that needs fixing. Statistics from this year's Women's Golf Day showed that 36 percent of junior golfers in the U.S. are girls, and 34 percent of all new golfers are women. Those numbers should be unacceptable to industry stakeholders since half the population is female.
The Canadian PGA says there are over 3,500 golf pros in Canada, but only 200 are women, and of that, 31 are head pros or directors of golf. Meaning: .009 percent of Class A pros holding the top job in the clubhouse are women.
Liz Dimmock, founder and CEO of Women Ahead, a social impact organization committed to female development, says businesses with diverse management teams are simply more profitable. Embedded in Dimmock's press release, is a report called, 'Delivering through Diversity.' The biggest takeaway: gender diversity leads to above-average profits. Her podcast called, 'Changing the face of the Golf Business,' said women account for 24 percent of golfers worldwide, yet increased representation and new thinking at senior management levels could increase participation among females and families and help unlock what is an estimated $35 billion opportunity for the game.
The fact Smith Falls, Ontario, native Brooke Henderson, won the CP Women's Open in Regina last year, breaking a 45-year jinx for homebrews, and will be the star attraction at this year's event at Magna Golf Club in Aurora in late August, suggests she could be the catalyst needed to grow interest in the game amongst girls. With nine wins, she is, at age 21, the winningest pro player in the history of the sport in this country, surpassing George Knudson, Mike Weir and Sandra Post. Few in this city will forget her stirring win at the Ontario Women's Amateur at Brampton Golf Club in the summer of 2014. At the time, she was dubbed, 'The Next Great One,' a dazzling phenom with a game built on power and precision.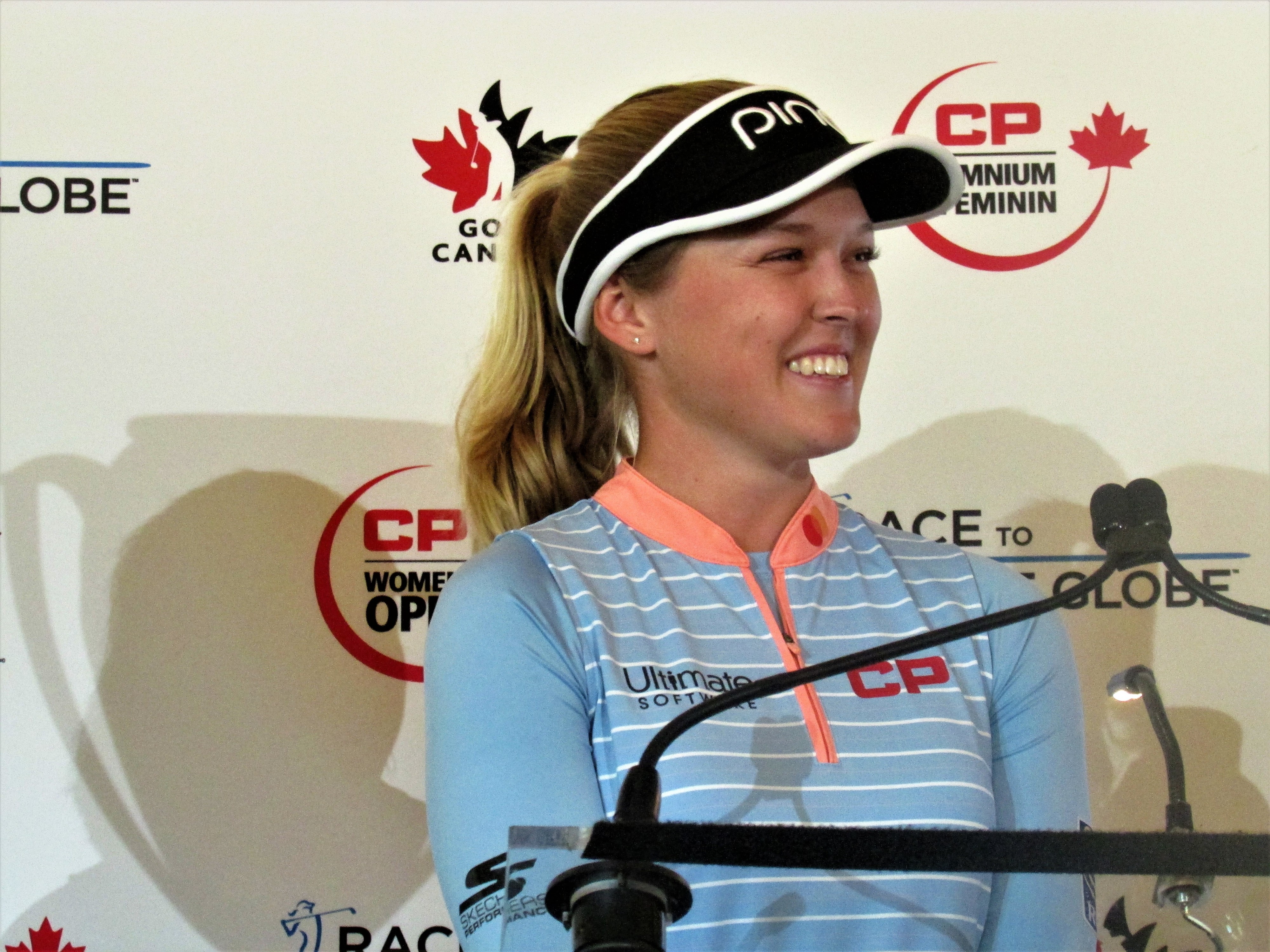 Brooke Henderson
The days of Muirfield placing hateful signage near the clubhouse, exposing the dark underbelly of the game, are over. Augusta National has added women members to its rolls as well, including at least one, Condoleezza Rice, the former Secretary of State, who also helped break the club's racial barriers.
The Punjabi Golfers Association is attracting a new wave of visible minorities to the game from right across the GTA. Boparai admits his appearance on the tee sporting his turban, turned a few heads in the day, but golf, like society, is changing quickly. "The values of golf match very well with that of the Punjabi community," he says.
Many Punjabis hail from the breadbasket of India, where life is lived outdoors, on the land. Those from the area where the Sikh faith is prominent, find similarities between golf's code of honour and a religion whose devout practitioners wear a similar code on their sleeves, literally. The Kara, one of the five physical articles of faith, a steel bracelet worn by Sikhs, serves as a reminder to live life and perform acts free from wrongdoing, at all times. That means no foot-wedges, no mulligans, no cheating.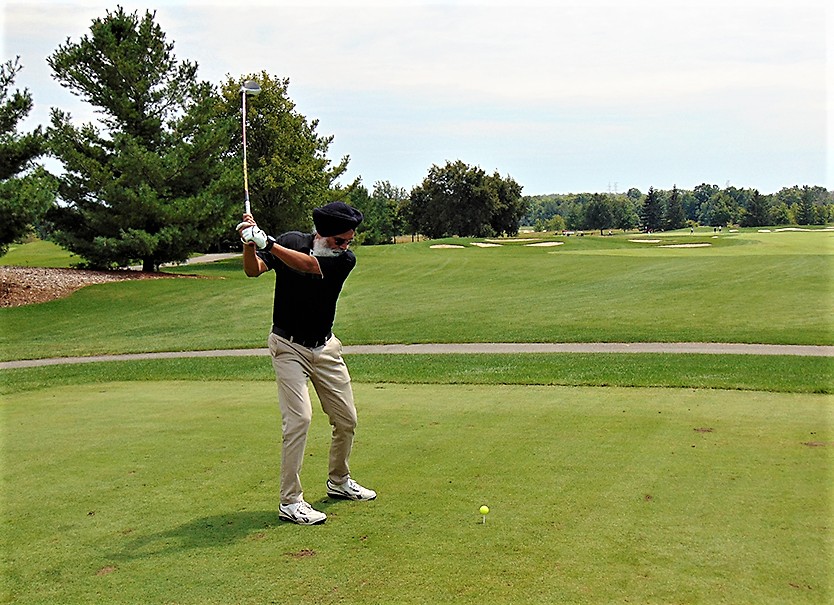 The fact the Punjabi Cup is open to men and women, and the event welcomes family members to take part in the festivities afterward, "is unheard of in Indian sport," explains Boparai.
Golf has played by a restrictive set of rules for too many years. Many of them whitewashed the game, and kept millions from participating. The new-look PGA has accomplished much in just a short time.
The dinosaurs of the game never figured out that golf was much bigger than any of them. It now belongs to all of us. And that could be what saves it.
Submit a correction about this story