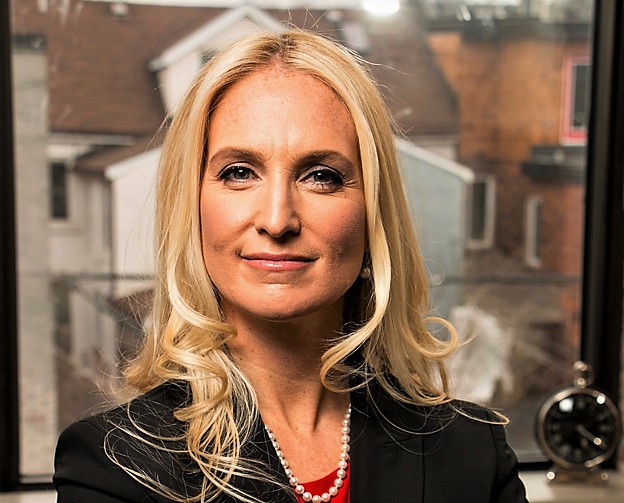 Photos courtesy Leora Shemesh/Mansoor Tanweer/Graphic illustration Joel Wittnebel
"I want to go after you for doing this to me": defence lawyer who exposed police misconduct, suing Peel force, Crowns for targeting her with criminal charges 
The case was both public and personal.
From the outside, it was a story told in headlines: "Prominent Toronto lawyer Leora Shemesh set to go on trial on perjury charge." "Toronto criminal lawyer charged by Peel police."
For Shemesh, it was a case that attacked the values she holds most dear.
Defence lawyer Leora Shemesh
"It was about everything that I stood for — my integrity, my reputation, it was all of that — and I felt like they took that away from me."
Last year, following the most recent example of Shemesh's drive to reveal wrongdoing within police ranks — this time stemming from a drug case where a Peel police officer admitted to stealing $20,000 from the accused person's home — Shemesh was charged with perjury and obstruction of justice. It was alleged she had misled the court by hinting there was video footage of the officer taking the cash, which was not true.
Those charges, which Shemesh asserts were laid in retaliation for her efforts to expose police wrongdoing, were dropped last year.
Now, Shemesh is firing back. In a candid interview with The Pointer she described the motivation for her lawsuit against Peel police and Crown prosecutors. In her recently filed statement of claim, the Toronto-based defence lawyer is seeking $1.25 million in damages for negligence and malicious prosecution. Named in the suit are the Peel Regional Police Services Board; Inspector Rob Shearer, a senior officer with Peel police; the Attorney General of Canada, the Office of the Director of Public Prosecutions, and four Brampton-based federal Crown attorneys.
"I'm not prepared to let it go. It really isn't about the money for me, at all," Shemesh says. "I think it's the right thing to do for me and I think it's the right thing to do for others that may find themselves in this position, or maybe the Crown and the judicial system won't have to do this to another defence lawyer. The whole thing was just unbelievable, it really was."
The Pointer reached out to the Peel Regional Police Service, the Peel Police Services Board, and the Public Prosecution Service of Canada, all of which declined to comment for this story, as the case is before the courts. No statement of defence has yet been filed in the case.
---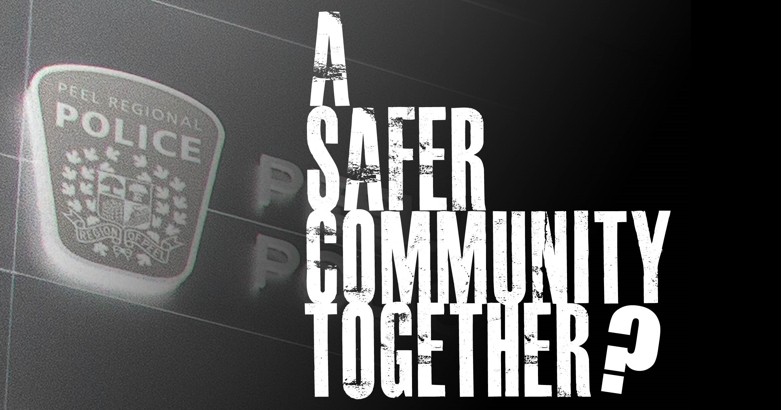 Police wrongdoing, Crown attorneys working to cover it up and an internal affairs investigation that sweeps it all under the rug. Shemesh's allegations are the plot of a crime novel playing out in real time in Peel Region.
The allegations in Shemesh's lawsuit stem from the 2010 arrest of Ha Tran, a Vietnamese woman who was arrested by Peel police outside of her Mississauga home carrying duffel bags of marijuana worth approximately $250,000.
Const. Ian Dann, of Peel Regional Police, was one of three officers involved in the arrest and subsequent search of Tran's home. Inside, the officers located a safe belonging to Tran's husband, who was also in custody on drug trafficking charges. When the officers opened the safe, revealing a considerable amount of cash, Tran, along with two other witnesses, watched as Dann removed about $20,000 from the contents.
Fast-forward three years. Shemesh was representing Tran in court.
At the preliminary inquiry, Shemesh had a discussion with Crown attorney Robert Johnston, one of the lawyers named in her claim, about Dann.
"(Shemesh) said words to the effect that she did not understand how P.C. Dann could act like that, and that for all he (Dann) knew, the theft could have been video recorded by a nanny cam," Shemesh's statement of claim reads.
No such video existed, but Johnston was apparently convinced that Shemesh had such a video in her possession. This misunderstanding would form the basis of the later charges against Shemesh laid by the Crown and Peel police for obstruction of justice and perjury.
However, Shemesh alleges there was collusion involved, to protect Const. Dann and turn the wrongdoing around on herself, that penetrates much deeper, and more disturbingly, into the ranks of the police and Crown attorney's offices.
"It's Crown attorneys, it's Peel Regional Police, it's Internal Affairs and, believe it or not, it made its way all the way up the chain of command to the chief in Peel, which was Jennifer Evans," Shemesh claims.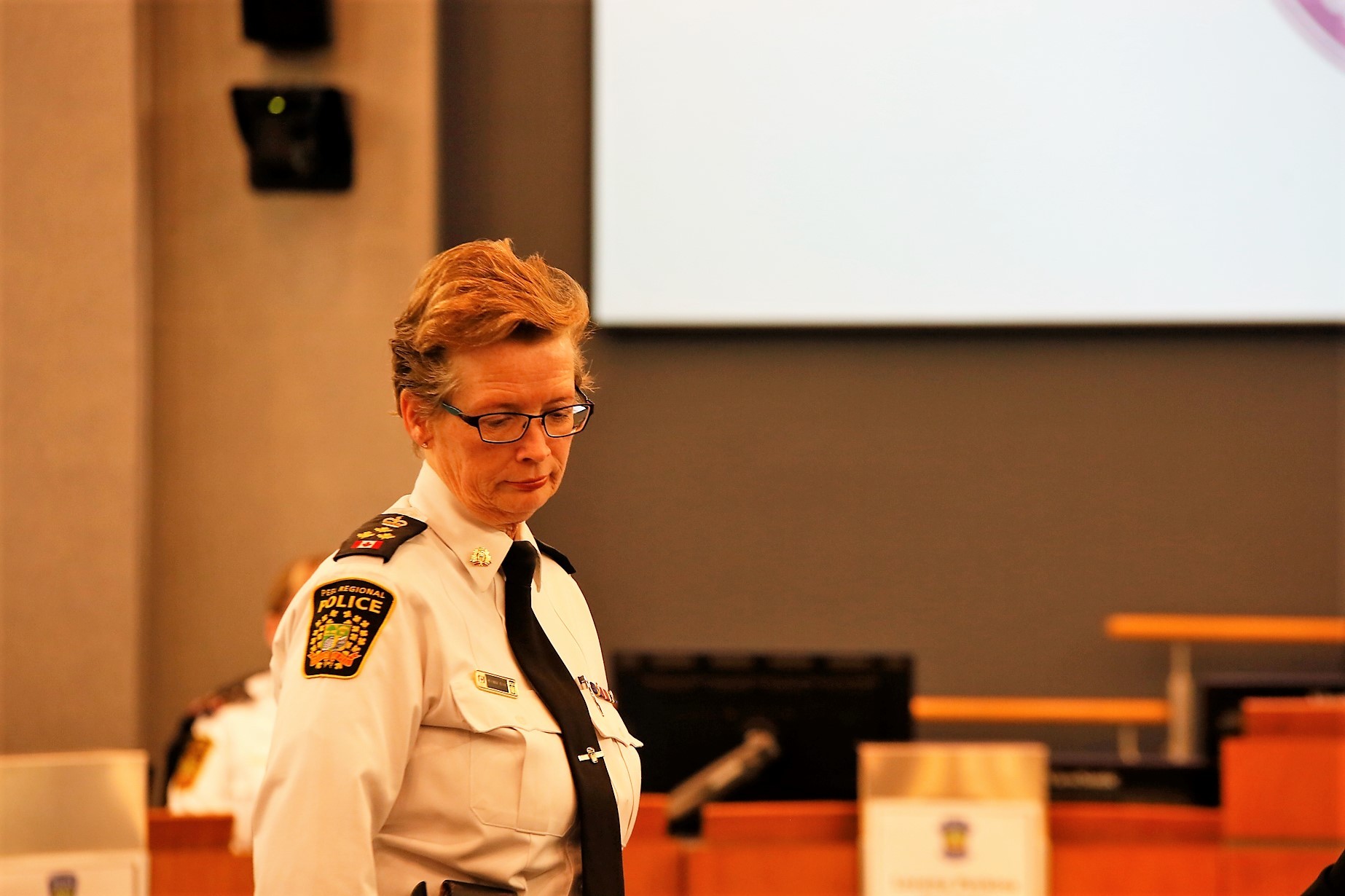 Former chief Jennifer Evans resigned in January
None of the allegations in Shemesh's statement of claim have been proven in court.
Following Shemesh's discussion with Johnston during the preliminary inquiry, Johnston, along with Surinder Aujla, senior counsel with the Public Prosecution Service of Canada (PPSC), confronted Dann about taking the money. The officer initially denied taking the cash but eventually confessed to doing so, claiming he planned to return the cash to Tran in an effort to convert her to a confidential informant.
"He also admitted to having told the other officers who were present not to record the fact that he took the money in their notes," according to Shemesh's statement of claim.
The statement of claim says Johnston did not inform Shemesh that Dann had admitted to taking the cash.
It wasn't until 2013 that Johnston provided the PPSC with a memo detailing Dann's conduct. It took until the following year for the PPSC to advise the Peel Regional Police.
However, once Shearer began the internal investigation against Dann, Shemesh's claim alleges, the goal of the investigation was not to look into Dann's admitted wrongdoing, but instead to work with Brampton Crown attorneys to find anything they could use to turn the situation around on Shemesh.
At this point, the issue with the nonexistent video footage returns to the story.
"Detective Sergeant Shearer acted in concert with the prosecutors, or some combination of the prosecutors, to abuse the process of the court and obtain the plaintiff's testimony about the video recording, with a view to using her evidence to fashion charges against her," Shemesh's statement of claim reads. "This was done as a reprisal for the plaintiff having twice exposed P.C. Dann's unlawful acts and to suppress their failure to address his misconduct properly."
Much of the evidence Shemesh is relying on in her claim was made public during pre-trial motions for the criminal charges against her. That case was heard in a Kitchener courtroom last year. At that time, Johnston admitted under oath that he had suspected the Peel police officers were lying to him about the stolen cash, yet continued to pursue charges against Shemesh.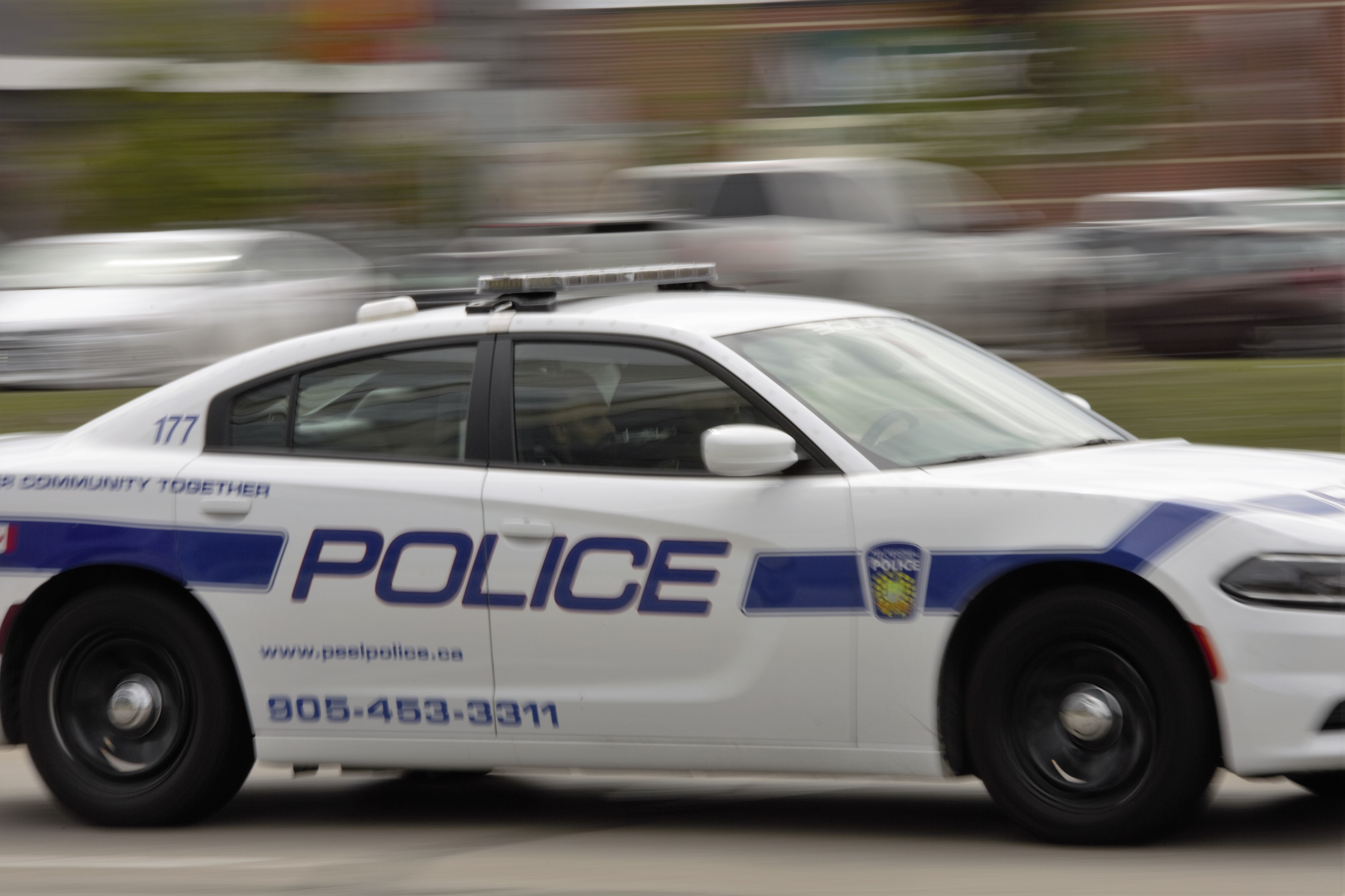 "What I gathered through my pretrial motions was that there was this level of closeness between the two of them, and unfortunately I think that was the problem," Shemesh says. "The Crowns weren't taking a different role and assessing what was really going on here; (they were) sort of blinded by the act that they had an obligation to protect their police officers. I'm not so sure why they took that position, but to me that's the position that they took."
As shocking as Shemesh's allegations are, this is not the first time Peel officers have been chastised by the courts for wrongful behaviour.
In 2011, Ontario Superior Court Justice Douglas Gray halted a trial after ruling that Peel police vice officers had misled the court by falsifying evidence in a case involving human trafficking. The charges against the defendant were thrown out because "the state actors, the police, have been prepared to fabricate a case," Gray wrote in his decision. The actions of the Peel officers who tried to deceive the court were "an affront to decency and fair play," he said.
A year later, Justice Deena Baltman, of the same court, addressed conduct by Peel drug squad officers in another case that could be described as even more shocking.
"The police lied under oath in order to cover up (an) illegal search and persisted in their lying when confronted with the most damning of evidence," Baltman stated in her reasons for sparing the defendant jail time in a drug trafficking case.
Referring to the attempted coverup by Peel officers, the judge said, "All these misdeeds were calculated, deliberate and utterly avoidable." Peel officers had "colluded and then committed perjury, en masse," she said, adding: "The police showed contempt not just for the basic rights of every accused but for the sanctity of a courtroom."
Misconduct by Peel police officers has also been exposed outside the courtroom.
A Toronto Star investigation in 2016 revealed that roughly 640 Peel officers, about one-third of the force, had been disciplined for misconduct since 2010. This statistic came out shortly after Evans' claim that only 2 percent of the force's officers were disciplined for misconduct. Peel police had a misconduct rate three times that of the next worst force in the province, the Ontario Provincial Police (OPP), which also had an alarmingly high rate.
Yet, Shemesh's allegations of collusion between Peel police, Brampton Crown attorneys and the Peel police internal affairs office suggest a level of wrongdoing previously unknown in Peel.
Acting Peel police Chief Chris McCord
The statement of claim describes the behaviour as "high-handed, unconscionable, and display[ing] a callous and wanton disregard for [Shemesh's] rights."
The PPSC launched a review of the misconduct allegations following Shemesh's case. The review has not been released publicly, but the PPSC has said it found "structural, educational and process-related issues."
---
It took more than a year for Shemesh to make up her mind about what to do after the charges were dismissed. After battling Peel police and the Crown attorneys in court, this time as the one facing the charges instead of defending another, she wasn't sure she wanted to start the process all over again.
"Family members were saying to me, 'Why don't you just let it go? The truth is, you're out the costs, you might not ever recover your full costs, and quite frankly, don't you just want to be done with it?'" Shemesh says.
There were also lingering impacts from the case, many of them not publicly visible, like the discussions with her two young daughters, the tearful evenings of uncertainty, and the experience of being fingerprinted at Peel Regional Police headquarters.
"They did a number on me," Shemesh says. "It wasn't just, oh you are charged and it's on a piece of paper. It deeply, deeply affected me, and those are things that people don't see."
Regardless, Shemesh says she just couldn't let it go.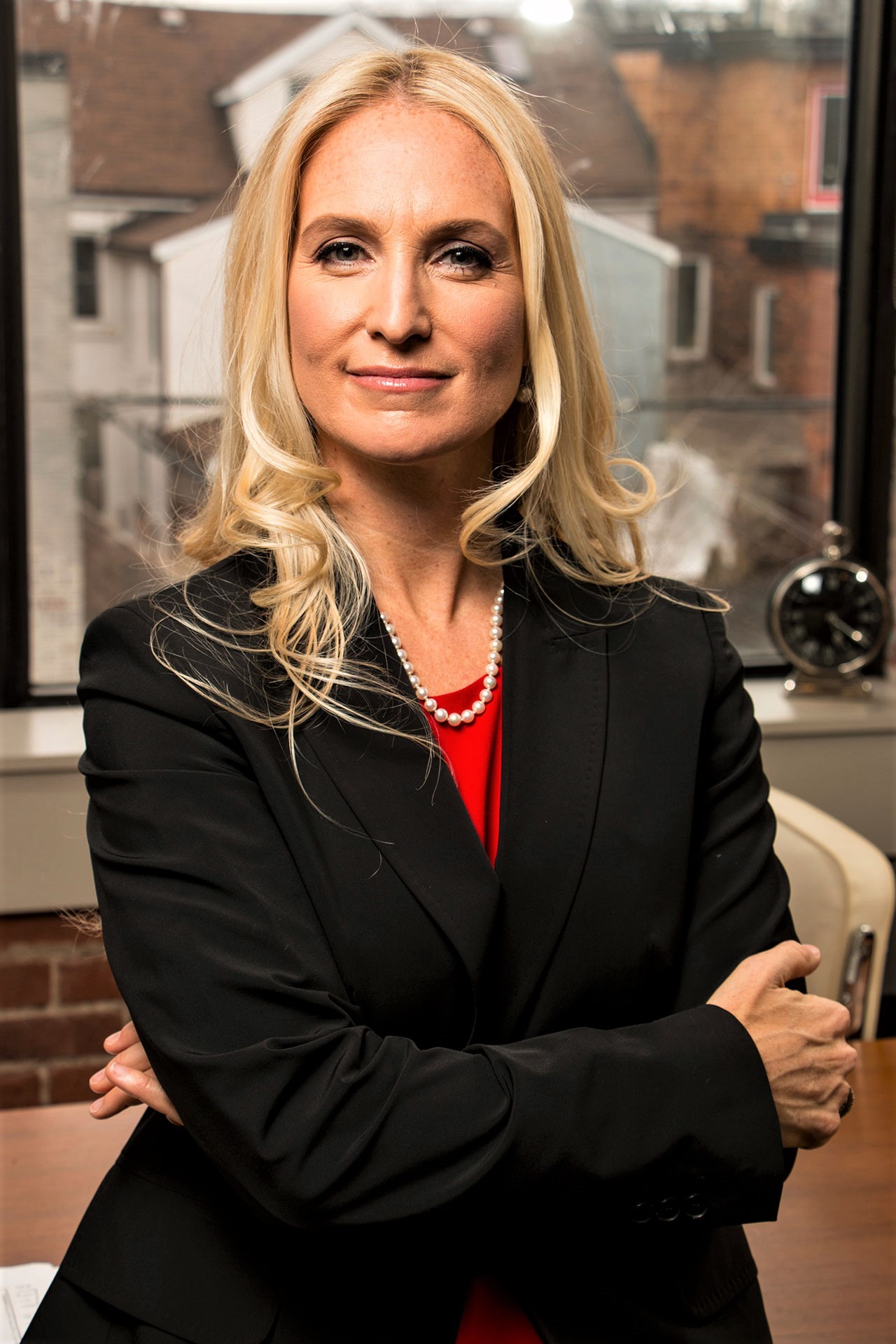 "Peel is just one of those jurisdictions that, I just felt like, I'm not going to let this go. And I want them to know that I'm here, and I'm here to stay, and I'm not running away scared, and I'm not going to be quieted, and it hasn't changed me, and I'm still the same lawyer."
While Shemesh wouldn't characterize her relationship with the Brampton Crown's office as anything but cold even before all of this, the atmosphere now has turned icy when she walks into the Brampton courthouse. Not that it bothers her much.
"I'm still walking in there with my head held high," she says. "I certainly want them to know I'm still here and I'm not going away."
She adds, "Part of that is: I want to go after you. I want to go after you for doing this to me, and if I get costs, great, but I have to tell you it would mean more to me if I got an apology …I don't think I'll ever get that."
- With files from Bruce Livesey
Email: [email protected]
Twitter: @JoeljWittnebel
Submit a correction about this story