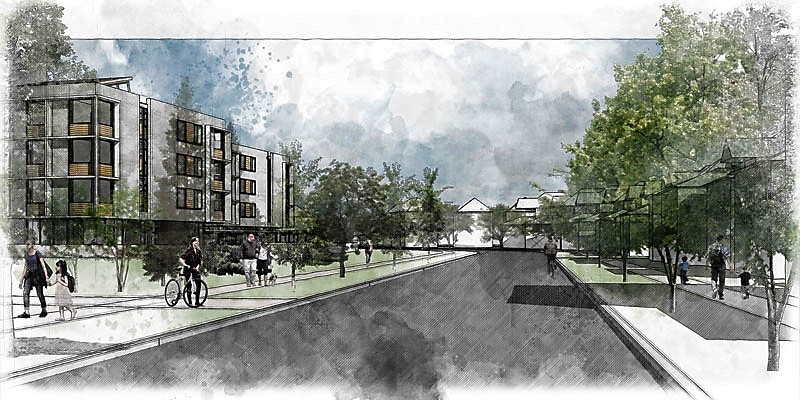 Renderings and photos Region of Peel
$115M 'Senior Village' one small step on the road to an aging-friendly Brampton
A transformational move to completely rethink how we accommodate seniors in Brampton is being met with widespread approval. But one expert says the city, built in an isolating way, needs a complete planning re-do to become truly age-friendly.
Peel Manor, a long-term care facility in downtown Brampton, will be turned into a Senior Health and Wellness Village that combines regular beds with day programs, short-stay respite care and senior services. It's a "really positive initiative," says Glenn Miller.
But it's only a first step toward meeting the growing needs of the city's 65-plus population, the researcher at the Canadian Urban Institute tells The Pointer. Seniors are expected to represent one in four residents of the region by 2041 (up from one in 10 in 2011).
Peel Region council announced last week that it plans to redevelop the current facility at 525 Main St., with construction to begin on the $115-million project this year. In addition to 177 long-term care beds, the new centre, expected to be completed in 2021, will offer an enhanced Adult Day Services program serving up to 100 clients a day, an eight-bed short-stay unit for overnight respite care, and a senior-focused service hub that will support the delivery of integrated care. It's a rounded program that goes beyond the traditional care facility to meet broader needs among the aging population.
---
Peel Manor before the project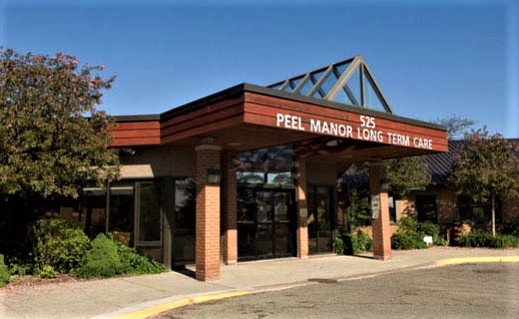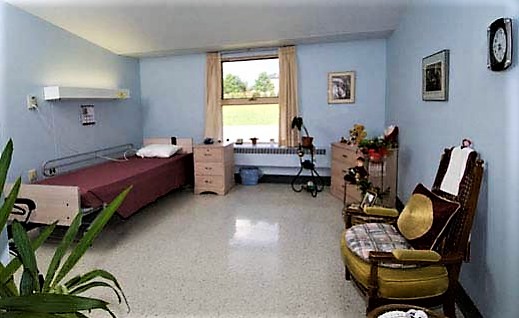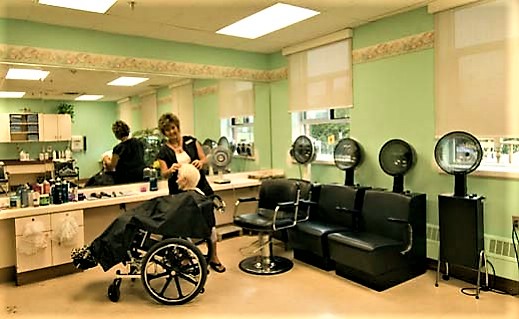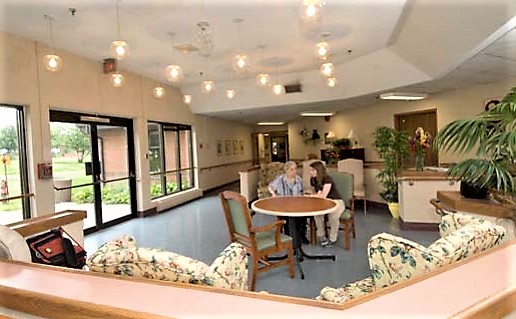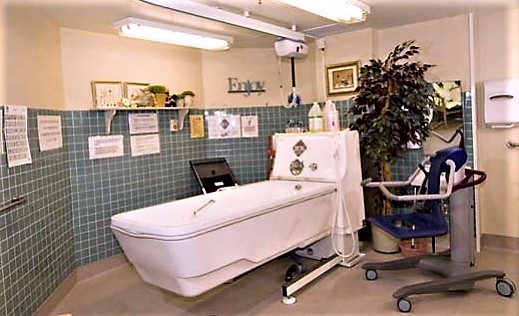 ---
Miller wrote in a 2017 report published by the Institute for Research and Public Policy (IRPP) that the services provided by typical long-term facilities are restricted to a limited number of people, and don't meet the needs of many seniors, the kind who, with children long grown, suffer from isolation and reduced mobility while remaining in their empty-nest homes in sprawling suburbs. For many, a different type of housing would be more suitable, but it's notoriously scarce in Brampton.
"People end up in a long-term care facility only when they have no choice," he tells The Pointer. "They usually look for a condominium, but the problem is that there aren't many." For many, there's also a stigma attached to long-term care centres and retirement homes, especially in a region with a large South Asian community that tends to take a negative view of putting senior family members into institutional settings.
Living in a single-detached house, in neighbourhoods where transit is infrequent or nonexistent, usually compels people to drive a car to meet their basic needs such as grocery shopping. As residents grow older they find it increasingly difficult to drive or afford a vehicle, forcing them to depend on adult children or face loneliness.
"When people reach a stage in life when they may be willing to move to an apartment or a condominium, in places like Brampton there is a limited number of opportunities to do that. Without having those physical options, people stay where they are, and that's what leads to isolation," Miller said.
On the other hand, he said, if the government really wanted to address their issues, it would have to go the extra mile to, first, identify them in a sea of single-family homes, and then reach out to them to deliver the services they could have more easily and inexpensively accessed if they weren't living in such isolated circumstances.
---
Peel Manor after the project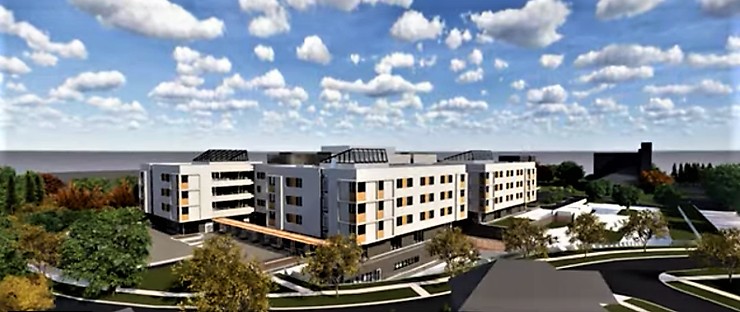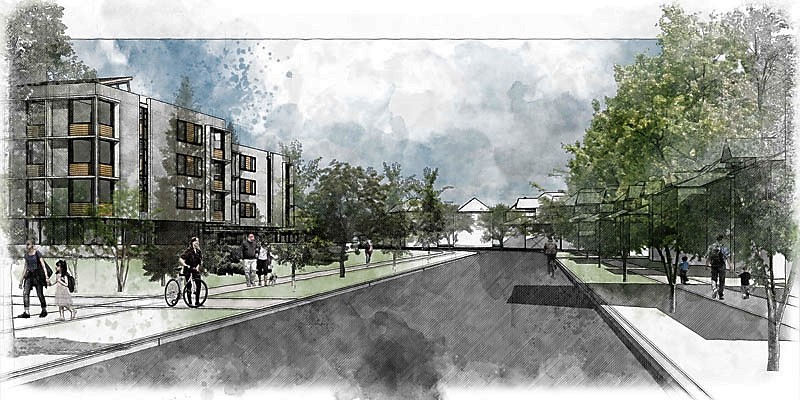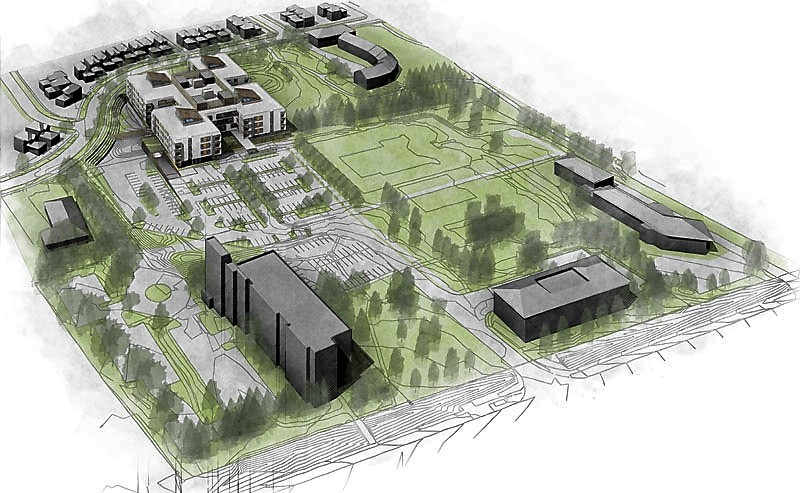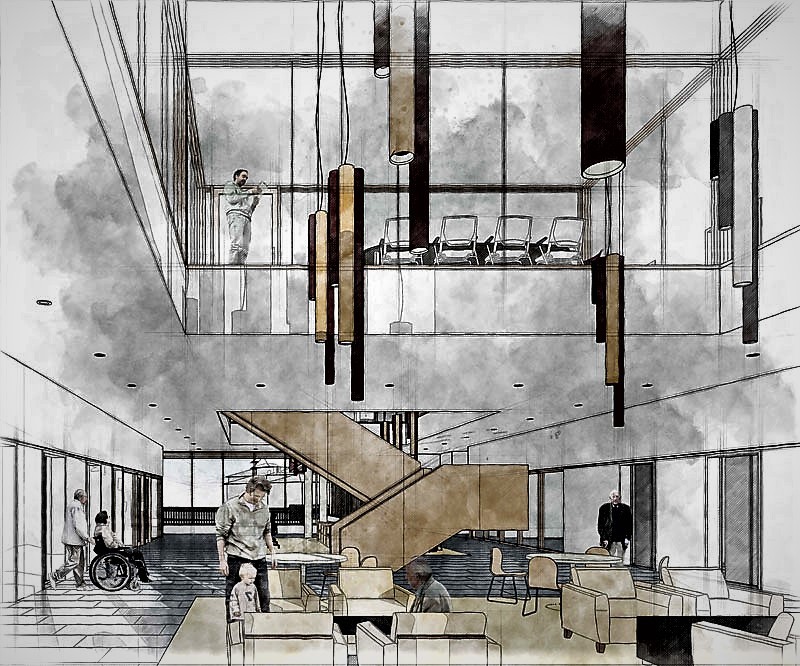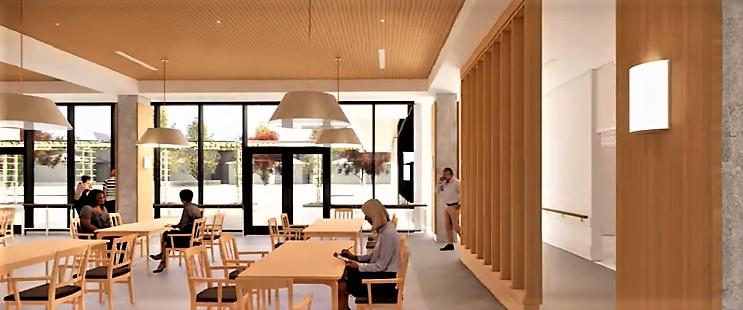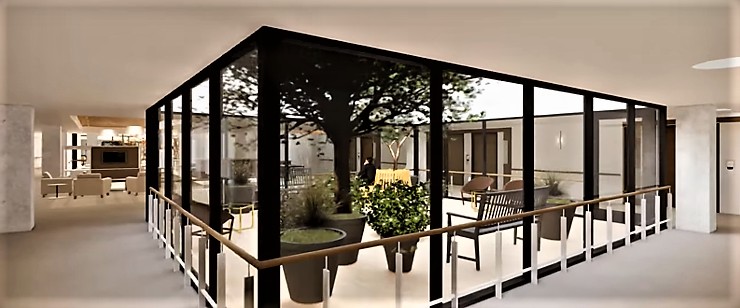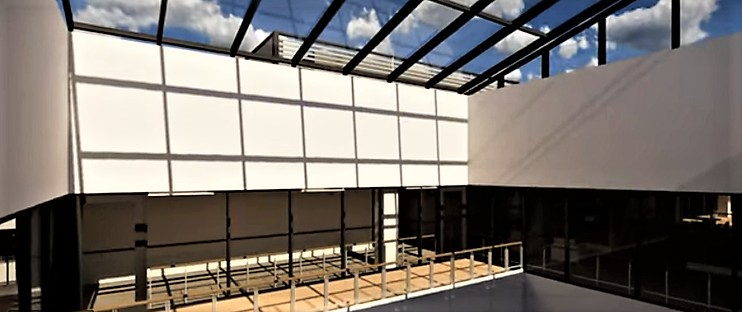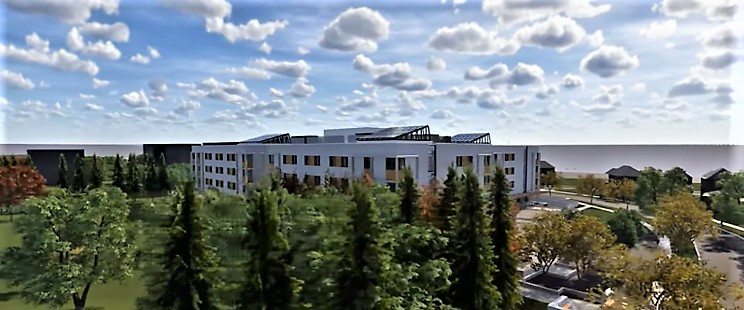 ---
The IRRP report, titled No Place to Grow Old: How Canadian Suburbs can Become Age Friendly, estimates that 48 percent of Mississauga residents 65 and older were living in single-detached dwellings in 2011. The figure was 59 percent in Brampton, while in semi-rural Caledon the proportion was as high as 88 percent. Apart from amplifying problems like isolation, the report said, low-density neighbourhoods of single-family homes, many sheltering only one or two aging people, consume irreplaceable farmland and put a higher burden on the municipal tax basis for infrastructure such as roads, water networks and sewers.
Brampton City Council has committed itself to becoming an "age-friendly community," with special attention paid to the needs of seniors through its Age-Friendly Strategy and Action Plan.
The program "identifies 55 short-term and long-term action Items that relate to both physical considerations (e.g. accessible housing and public spaces) and social considerations (e.g. service delivery and recreation opportunities) to strengthen opportunities for residents to age-in-place," according to an email from a city spokesperson. "The City is also developing a housing strategy which will consider the unique housing needs of residents."
A Peel Region report notes that while many cities have committed themselves to improving the living conditions of aging populations, few are prepared to deliver.
"Despite policy efforts by the Ontario government, most communities across the province are
not prepared for a major increase in senior populations," the report says. "Especially in the suburbs, social and physical isolation has emerged as a significant concern for both planning, program and service delivery."
The findings are consistent with IRPP's report, which outlines several reasons why municipalities, especially in Ontario, home to 40 percent of Canada's population, are still doing a poor job of building the kind of "missing middle" housing — mid-rise, townhouse style and rental apartment developments — that could provide more suitable and affordable housing for aging residents, in areas where efficient transit and seniors' services are readily available. The report said developers are more comfortable with building single-detached homes in lucrative low-density developments, in part due to their lack of specialization in diverse structures.
"Since historically there has been no penalty for building at lower-than-approved densities, there has been no guarantee, until recently, that municipal approvals will deliver the desired built form and the densities that would support public transit," the report says.
One problem is structural: when municipal councils make political commitments to build "age-friendly" homes, a term used to denote housing with accessibility features, there's usually no good system at city hall to help departments work together to develop concrete plans, implement ideas and sustain a corporate commitment to the principles of "age-friendly" development over the long term.
One of the main recommendations of the IRPP report is that cities be encouraged to set a minimum density standard for new developments. Developers have typically been allowed to build at densities lower than those approved, which meant they could substitute easy-to-sell single-detached houses for stacked townhouses or low-rise or mid-rise apartments — building types generally more suitable for older adults.
"The change gives municipalities the ability to protect their investment in piped services sized to accommodate higher densities by requiring developers to construct the range of housing types agreed to when the plans were approved," the report says.
Peel's report also recommends paying attention to services particularly crucial to senior populations, well-equipped paramedic services being one example, since the older demographic is the heaviest consumer of the service. However, here again, political expediency is sometimes at odds with age-friendly policies. The provincial government under Doug Ford, for example, is planning to consolidate 52 paramedic centres to 10 and deprive Peel of funding that would result in a loss of 39,000 service hours per year, creating uncertainty about ambulance response times.
IRPP's report says, among other things, that efficient transit is key to helping an aging population live independently. Setting density targets to create development that encourages walking and public transit use makes it harder "to continue the relentless outward spread of car-dependent subdivisions," the report says.
Miller said it is imperative to pay heed to these issues. "People are generally living healthy lives, but the moment you get older, it becomes difficult to walk," he said. "And we shouldn't try to escape the fact that someday we might be that person."
Submit a correction about this story