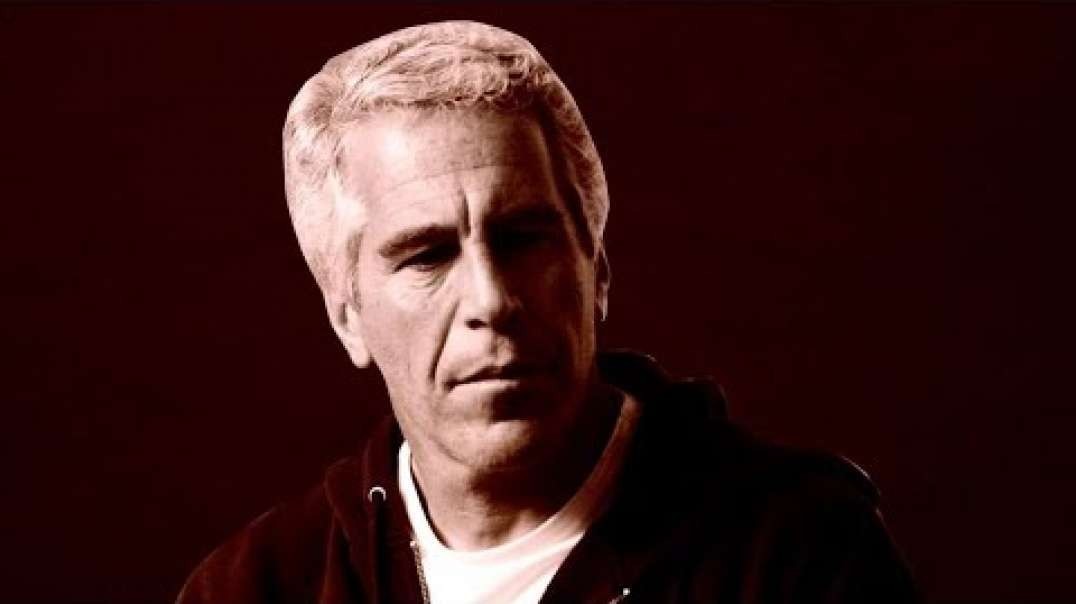 Photos from Flickr/Wiki Commons/Youtube
Sex trafficking is about the exploitation of females by men
"Lolita, light of my life, fire of my loins. My sin, my soul. Lo-lee-ta: the tip of the tongue taking a trip of three steps down the palate to tap, at three, on the teeth. Lo. Lee. Ta."
Lolita – Vladimir Nabokov
---
Lenin said, "There are decades where nothing happens; and there are weeks where decades happen."
That's what happened in the week after John F. Kennedy won the 1960 U.S. presidential election.
He was Hollywood handsome, charismatic, and an inspirational speaker. At 43, he was the second-youngest president ever. He was also married to a brilliant and sophisticated woman who would become a cultural icon. The 1950s was instantaneously transformed from a black and white of restrictions into a bright, technicolour world. The Kennedy regime was dubbed Camelot, a paean to the mystical Arthurian world of chivalry and romance.
But often things hide in plain sight. JFK was a pathological adulterer. A White House secretary at the time said the president was "fascinated by youth." He had a "thing" for social register girls. His assistant appointments secretary was David Francis Powers – or as historians would later dub him, the "procurer." Simply put, Powers found women, then fed them to his insatiable boss.
During the height of the Kennedy era, a year before he was gunned down in Dallas, a movie called Lolita was released, based on the controversial book by Russian-American Vladimir Nabokov. The film, like the novel, was morally challenging, the story of a middle-aged literature professor in love with a 12-year-old girl. It was heavily censored, and dared not delve too deeply into the backstory upon which much of the book was based: In March of 1948, 11-year-old Sally Horner was abducted in New Jersey by Frank La Salle, a 50-year-old mechanic and convicted rapist. She spent 21 months held captive, travelling through different states. According to charges later brought against La Salle, he raped her repeatedly.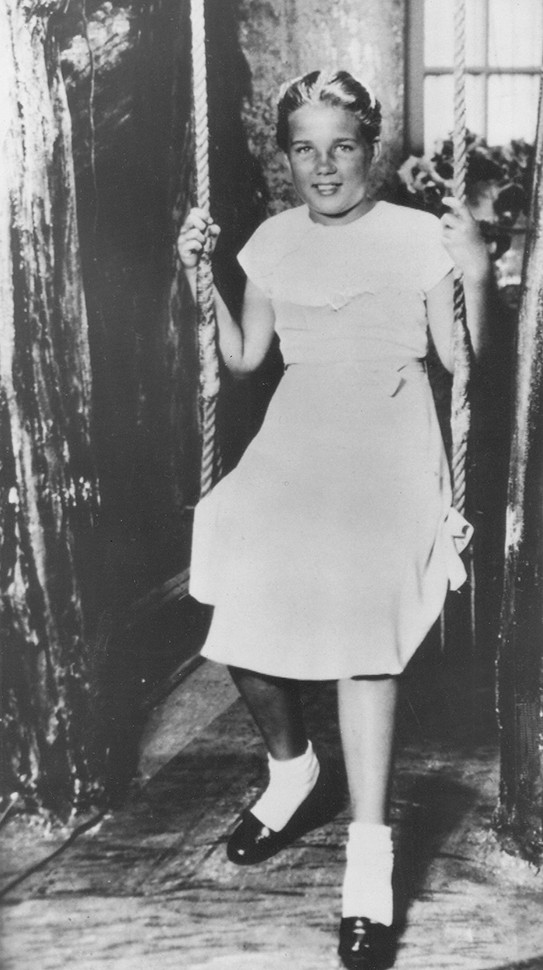 Sally Horner
Nabokov, often described as a literary genius for his ability to use language and manipulate narration to morally confuse readers, denied any connection between his work and actual events and didn't hide his disdain for anyone who asked the question. Lolita, which leads many to sympathize with its central character, Humbert Humbert, the hebephile who rapes young Dolores Haze, might not have become a classic if published today. Or, maybe, it would?
In 1997, famed crusading journalist Seymour Hersh wrote another book, The Dark Side of Camelot.
Reporters had learned their lesson. There would be no more hiding in plain sight.
Just recently, stories in The Miami Herald by investigative reporter Julie K. Brown, exposed the sexual exploits of multi-millionaire financier Jeffrey Epstein, and the slanted jurisprudence that led to charges brought against him in 2008 for exploiting young girls – most in the 13 and 14-year-old range. Apparently, there were dozens of assaults, and the sex trafficking to supply him with fresh children to exploit, was particularly effective. He even owned a private island where all kinds of activities with minors took place. It was secretly known as Pedophile Island.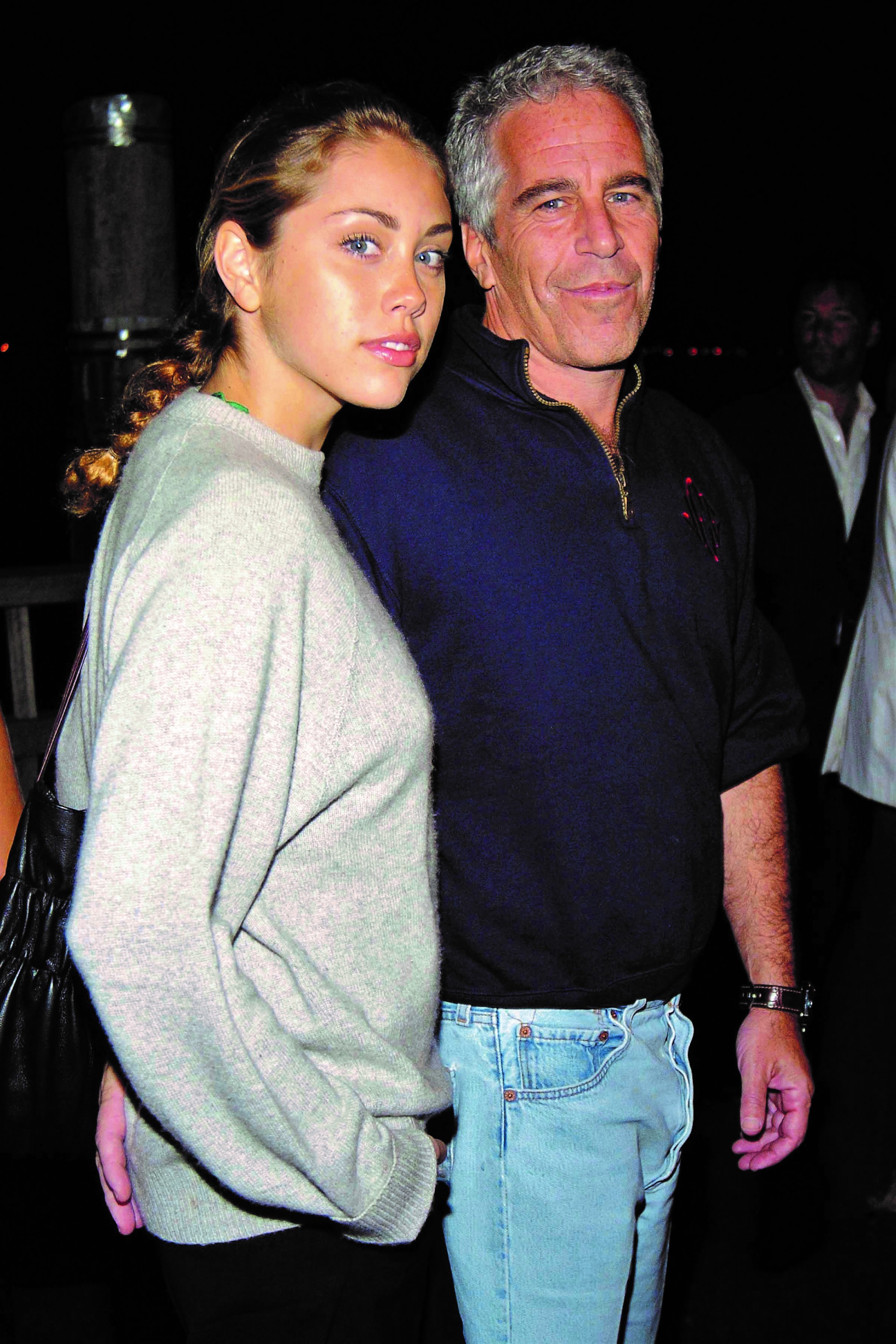 Jeffrey Epstein
In 2008, he was given a slap-on-the-wrist sentence of 13 months – with a driver who picked him up six days a week to, ostensibly, shuttle him to work.
Reportage compared his sex operation to an organized crime family with people working as schedulers, recruiters, pilots and bookkeepers – ensnaring young girls from across the globe. Like Powers, procurers were good at their job – like others have been since the dawn of time. But the Herald story exposed the full effect of a Miami prosecutor's "sweetheart deal" with the Epstein camp. That prosecutor was Alexander Acosta, the just-resigned labour secretary in the Donald Trump administration, who the President defended (of course he did) right to the end.
More interesting asides followed. Trump and Epstein were friends. They travelled in the same circles, from New York to Palm Beach. They even spent time at Trump's private resort, Mar-a-Lago. In a magazine interview in 2002, Trump made it clear that Epstein was a "terrific guy" and they both loved women. Trump said Epstein liked his very young.
It's unclear how deep the Trump-Epstein friendship goes, but they are now inextricably linked through Acosta, who came under extreme pressure to quit, or have his legal machinations investigated by congress, after he originally claimed his lenient sentence of the serial molester was appropriate. Did he violate the Crime Victims' Rights Act by disallowing victims to have their day in court? The outrage over this silent deal has some calling it the most outrageous sentence in U.S. history. Did Acosta simply cave to the demands of Epstein's high-priced lawyers and friends in high places?
The Herald story on Epstein's sordid sexual practices, and his virtual Get-Out-Of-Jail-Free pass, led to the FBI arresting the Wall Street fandango this week at a New Jersey airport. He was charged with multiple new counts by the Southern District of New York. The FBI also raided his NY digs and found lurid pictures of young girls, among other unnerving evidence.
Epstein, a registered sex offender, now faces devastating evidence and serious charges that could imprison him for the rest of his life.
The ongoing case has stirred up some ugly sediment from the past and is also riveting because his friends included Trump, Bill Clinton, Prince Andrew and others. The sex fiend held famous parties which drew in a wide social circle of former Nobel prize winners, actors, actresses, money managers, and other elites, both Republican and Democrat.
Why has the Epstein case found renewed interest in the courts, and stirred outrage in the public? Because the world has opened up its eyes. A crusading reporter in Miami thought a wrong needed righting. The #MeToo movement has exposed the dark underbelly of a work world controlled by depraved overlords like Harvey Weinstein. Men who treated women's bodies as a commodity to be bought and sold and exploited. They are now on notice. The media (where some of the worst perpetrators have operated) stopped looking the other way when it came to unacceptable behaviour – even if a predator who bragged about molesting women sat in the oval office. The most important role of government – to protect our children – must always be THE priority.
But is it?
Two weeks ago, a two-day Global Conference on Human Trafficking was held at the University of Toronto, Mississauga campus. The timing couldn't have been more prescient, as 200 experts from around North America and the world discussed the growing problem of human trafficking and what can be done for its victims. Ironically, right after the conference disbanded, the Epstein case exploded onto the airwaves of the cable news networks.
While the good news is that Epstein's depravity will surely play a role in finding solutions to a problem that is more sprawling than most of us realize, this illegality has been conducted for years right under our noses, and in our own backyard.
As reported recently by The Pointer's Joel Wittnebel, in 2016, Ontario accounted for 65 percent of all the human trafficking in Canada, and 62 percent of that was rooted in the GTA, with Brampton and Mississauga now the most popular area for human trafficking in all of Canada. Sex trafficking here happens at a rate double the national average.
And those numbers come from information we know. How deep this iceberg sits below the surface is anyone's guess. But consider this: figures from Justice Mission Canada state that about two million children are exploited in the global sex trade annually. In 2018, 57 percent of the 60 human trafficking victims in Toronto who came to police were under age 18, and the youngest just 12.
The International Labour Organization estimates that human trafficking in all forms generates about $150 billion annually, and two-thirds of that comes from sex trafficking. Peel police conducted more than half of the human trafficking investigations in the country in 2018.
The conference highlighted the lack of data available, and Statistics Canada only recently started tracking human trafficking incidents through police reports. This underreporting doesn't articulate the extensive suffering of the victims, either.
Why is Peel such a cesspool of trafficking? The large number of 400-series highways plays a part, as does the fact we sit on the shoulder of Pearson International Airport. While this vast transportation network allowed easy access for attendees to the conference, who came from Saskatchewan, California, Thunder Bay, Virginia, Ottawa, Boston and other jurisdictions, it also exposed the fact many of these abuses were happening within a 20-kilometre radius of the UTM facility where solutions to the devastating crime were doggedly pursued.
Fostering new ideas is critical to solving this issue, said Dr. Hanni Stoklosa, executive director of HEAL Trafficking, and a member of the conference's science committee. Those who believe this is simply a police issue, are wrong. "We cannot arrest or prosecute our way out of trafficking," she said.
"The concentration of human trafficking activity has implications for the sheer number of services that are needed in the Region of Peel," said a May 2019 Human Trafficking Needs Assessment for Family Services of Peel – the catalyst for the conference.
The lack of housing, healthcare and employment for victims is telling. This lack of a support system contributes to women back-pedalling into exploitation. If human trafficking now manifests itself on the streets, or sleazy motel rooms, it began much earlier when young children were neglected, or abused. They grew up ripe for the picking by monstrous men like Epstein.
There is now no real distinction between sex work and human trafficking. In Canada, those being trafficked are usually young females under 25. It's disturbing to know that indigenous girls who make up only 4 percent of the population, are 50 percent of the victims. Is this another negative impact of centuries of isolation of our First Nations? It gave us the residential school system which tried to knock the Indian out of our indigenous population and forced many to deny who they really were. There was no alcoholism or extreme child abuse until the plunderers arrived. Or so the thinking goes. The legacy of stripping a people of almost everything now leaves many more vulnerable than ever.
This was discussed at the conference, and showed that building pathways to hope, belonging, meaning and purpose, is still a rarity. Const. Joy Brown of the Peel police community mobilization unit, told attendees that providing services and education to at-risk communities, has to be funded, and that should be the priority of local politicians. She and Caledon/Peel Councillor Johanna Downey, both members of the Peel Region Human Trafficking Service Providers Committee, presented to the conference. It was noted that Peel receives its funding from the provincial government, and we all know the Doug Ford-led PCs have turned cutting programs into an art form. Where badly needed money to help solve human trafficking will come from, is yet to be determined.
Monica Riutort, lead researcher for the Peel Institute on Violence Prevention, said Family Services of Peel did receive funding from Queen's Park for the recently completed needs assessment, but there's no word yet about new money to act on it. The province's recent announcement to a series of roundtables to battle human trafficking (which will include politicians, front-line service providers, law enforcement, sex trafficking survivors, and indigenous partners) doesn't square with the fact Ford just disbanded an expert panel set up in 2015 to advise them on emerging issues about violence against women. And no schedule for the upcoming roundtable has been made available.
"This is not a system that encourages coordination, cooperation or exchange of knowledge," said Riutort. "They separate us."
It's easy to get forced into the sex trade but tough to get out, or stay out. Why? Because our current system has nothing to offer victims but poverty. Most survivors have lousy housing options. Peel recently approved $1.3 million for a three-year pilot program to create shelter beds for trafficking survivors, but treating people before they get trapped in this lifestyle, has to be the ultimate goal – to reach out to them when they are young, and most vulnerable.
Riutort says the "commodification of the female body" gives human trafficking "a complexity that other violence might not have." To men like Epstein, a woman's body, or its sexual function, is a plaything, and something that can be bartered and exploited.
It's an age-old game. Nabokov used the convicted rapist Frank La Salle as a model for a drawn-out defiling that made Humbert Humbert a deeply intriguing character, not just in the novel, but in the white male western literary canon that deemed it a classic. Of course, that closed loop was populated by the likes of Norman Mailer and John Updike. But white male western literature in the 20th century was hardly the only domain where women's objectification served male gratification – or as Mailer and Updike and Nabokov might claim, male intricacy (that they were only ever socialized by their narrow world that led men to treat women as vessels, never seemed to occur to them).
JFK's exploits showed how so-called progressives in the political sphere actually operated. The corporate world, captured in the TV series Mad Men, was just what the title suggests, a realm of white leaders who acted on both of the common meanings of the word – raging and deranged. Its use of the advertising industry was no random idea. Our consumer world and the marketing machinery that drives our deepest desires and fears is largely built on the idea of men who call the shots and women who better play along.
Sadly, this mix of male power and privilege, often elevated and envied, is what fuels part of the human trafficking reality. Men, usually with money, expect women, usually vulnerable, to satisfy them. It's been socialized into DNA for centuries.
Until we, as a society, collectively, men and women, start to take serious action, the Jeffrey Epsteins of the world, and the much less powerful and wealthy, will only become more emboldened in their predation.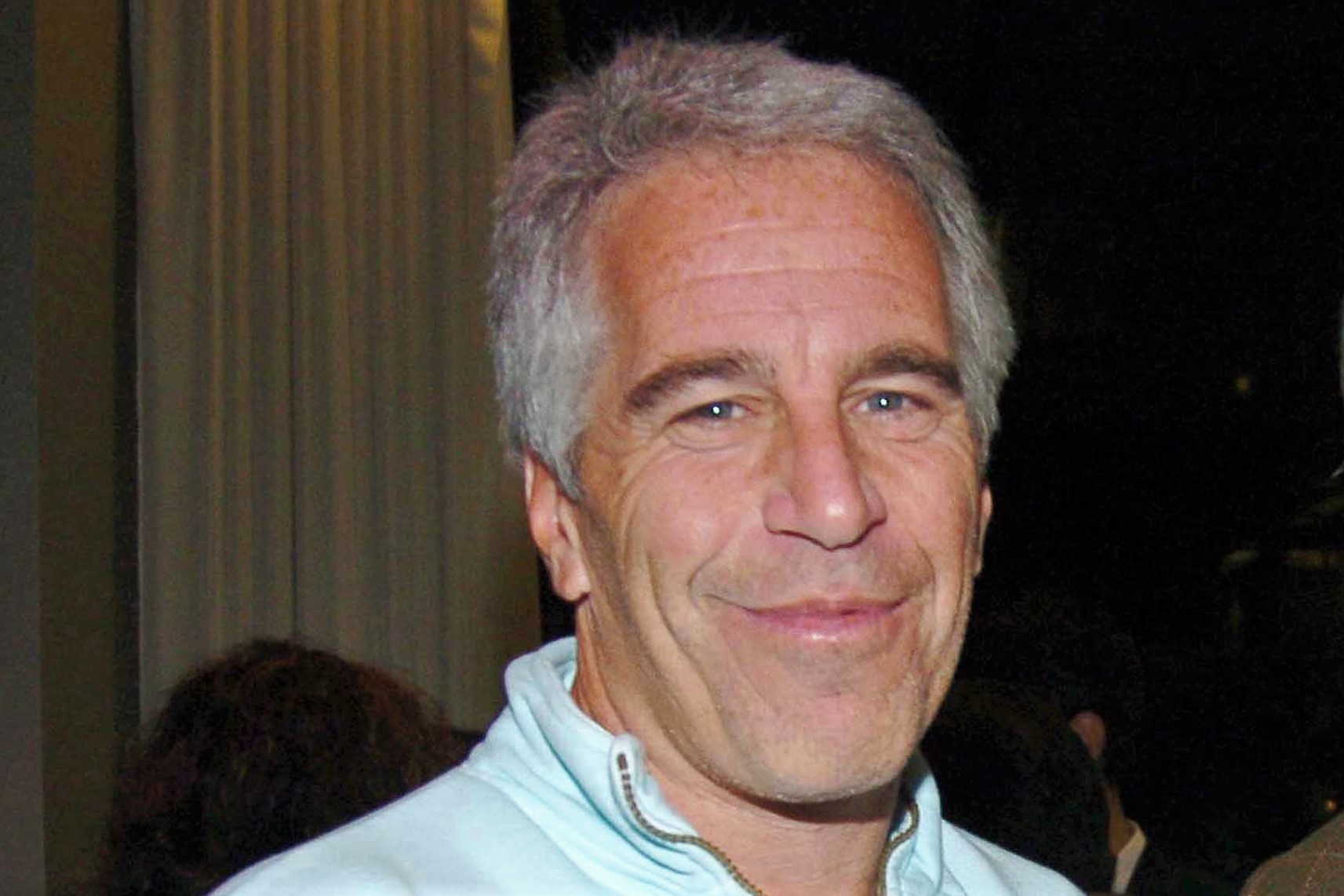 In Canada, we know a large proportion of victims of human trafficking and sexual abuse are children, and if that's shocking, then the Epstein case will help us focus that this can happen in a sleazy Brampton motel or multi-million-dollar Palm Beach mansion.
The Miami Herald reporting was a slap-in-the-face moment for many of us, and follow-up discussions on cable news networks and in the halls of congress in Washington, have brought the issue front and centre.
The names swirling about – Trump, Clinton, Prince Andrew, et al. – give the discussion a sensationalism that many in society seem to crave these days. Their overshadowing of the real story, for many, is a bit disquieting.
The truth is, sex trafficking is all encompassing and at its very core, it is a dirty and violent business that ruins the lives of millions of young girls. That it is allowed to happen at any level of our society is the real crime.
Degrading attitudes glorified in literature, through the behaviour of our political leaders and in the corporate world (particularly in the media business) only hasten the entrapment of more women by criminals with dollar signs for eyes. They hope the demand will only increase thanks to such behaviour.
The conference in Mississauga exposed the fact that unsung people are working every day to try to solve this most distressing of issues. These people are battling to save the soul of our society.
The first rule of government is to protect our children. Any pullback of funding at the provincial or federal level to solve or treat this most heinous crime is, in itself, criminal.
The Canadian Centre to End Human Trafficking recently launched a national hotline to help those in crisis and gather data from callers to get a broader understanding of the issue. It was launched on July 1st and for anyone who has been a victim, or has seen these crimes committed, please dial 1-833-900-1010, or for information on the issue in Peel, visit https://www.peelpolice.ca/en/safety-tips/human-trafficking.aspx.
The good news is that there is a federal election coming up in October and voters have a chance to ask those currently in office what they are doing or ask all candidates what they plan to do. Will all of them work to assist these young victims of sexual exploitation?
It's time the real Lolitas of this world were saved. Let's root out the sex traffickers and put them behind bars – and while we're at it, let's do the same to their procurers.
Submit a correction about this story