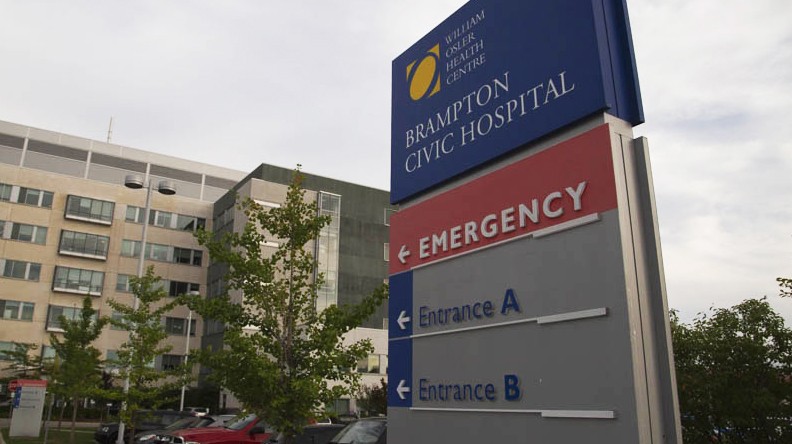 Photos by Mansoor Tanweer
Peel urged to work quickly with provincial overhaul of health care
Amid growing skepticism about the province's new healthcare overhaul, a Peel Region staff report has urged regional council to ramp up efforts to engage with healthcare providers about the proposed changes before it loses its edge over crucial governance and funding decisions.
Health commissioner Nancy Polsinelli's report encourages council to be actively involved in preliminary discussions about the details of three envisioned Ontario Health Teams (OHTs) that will serve Peel residents, to drive home its health and social objectives while they are still in the planning stage. However, the report leaves questions about whether the changes will affect the quality of Peel's healthcare unanswered.
Brian Laundry, director of strategic policy and performance, told The Pointer that in addition to facilitating meetings with healthcare providers, the region will help with resources. "As a partner we will be providing them with staff resources, helping them with coordinating infrastructure and facilitating meetings," he says. "We also have the kind of technical expertise and capacity that most providers don't. That will definitely help them."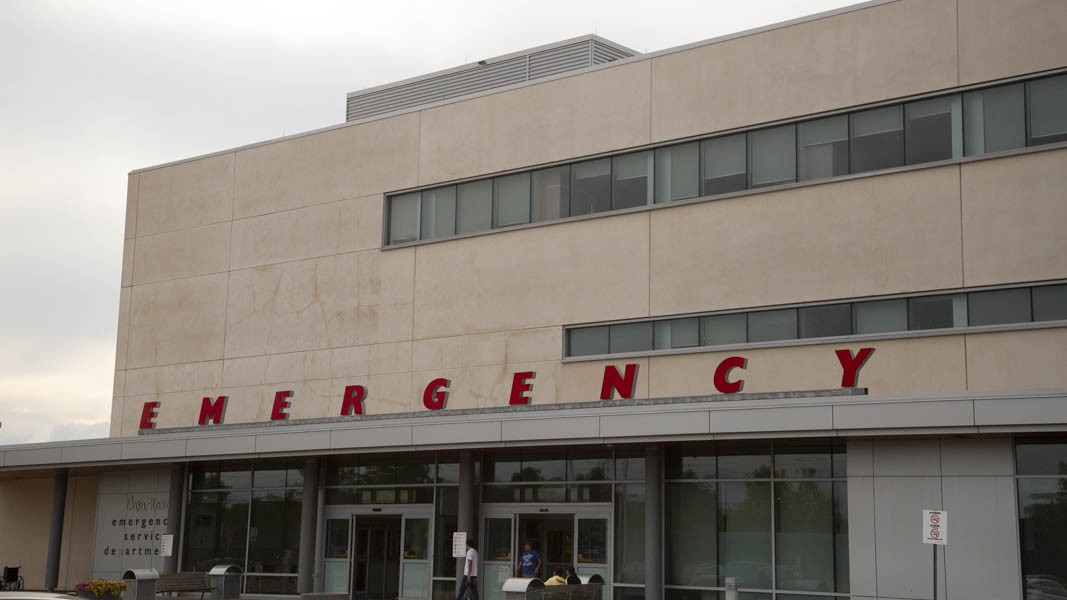 The first OHT is expected to cover Brampton, north Etobicoke, west Woodbridge and Malton, and would be led by the William Osler Health System. The second is anticipated to encompass most of Mississauga and would be led by Trillium Health Partners, while the third OHT would include Dufferin County and Caledon and would be handled by Headwaters Healthcare Centre.
The term Ontario Health Team is the brainchild of the provincial PC government, announced Feb. 26. The government envisages OHTs to carry out the work currently done by six separate healthcare agencies — Health Quality Ontario, eHealth Ontario, Trillium Gift of Life Network, Health Shared Services Ontario, and HealthForceOntario Marketing and Recruitment Agency —- as well as the duties of Local Health Integration Networks (LHINs), such as system planning, integration, and funding for local health services.
The agency will be composed of local health service providers, collaboratively providing primary care, hospitals, home and community care, palliative care, residential long-term care, and mental health and addiction services. Each OHT will deliver integrated health care to a specific geographic population, defined at the outset by the agencies themselves.
The government has suggested that after the transition, which could take several years, there will be nearly 50 Ontario Health Teams across the province, each serving patient populations between 300,000 and 500,000. There could be multiple Ontario Health Teams serving residents within Peel Region, according to a regional staff report from April.
Laundry, one of the authors of the report, says the idea behind the OHTs is to provide patients with a seamless experience. "The intention is to give a more coordinated care delivery and service delivery to patients. This will reduce the effort it takes for patients to navigate through the system and provide them with more comprehensive care than the earlier one," he says.
However, one of the challenges of these teams is to determine the extent of their jurisdiction, in cooperation with neighbouring OHTs.
"The providers were asked to self-organize and to create their proposed geographies, but in the end, there hasn't been any coordination between different health teams to determine the geographic area they'll cover," he said.
The first round of OHTs will be announced this fall, before which formalities such as setting responsibilities within the agency and determining its geographical boundaries have to be completed.
Polsinelli's report updated Peel council on recent progress, saying the region, the William Osler Health System and other health service providers have signed a non-binding Memorandum of Understanding (MOU) to establish a local OHT that would include Brampton and north Etobicoke.
The MOU is the first step toward assessing readiness for integration. Talks regarding Mississauga's and Dufferin-Caledon's OHTs are still nascent, the report said.
Staff have asked for regional council's endorsement to move ahead with joint venture agreements and to dedicate resources to planning and developing the future OHTs.
The next step in the process is to sign a joint venture agreement between Peel and healthcare service providers, outlining roles and responsibilities in the new organization.
The report says "the region's involvement at the inception of an OHT encompassing areas of Brampton, Bramalea and North Etobicoke and other local OHTs will ensure that its health and human services are integrated into the planning and development phase of the OHT."
However, it's not clear how the region's role in providing health care will change under the OHT system, the report says. "Staff will strive to bring greater clarity to these changes when seeking Council's approval to enter into any future binding agreement.
Introducing OHTs is part of a broader move by the provincial government under Premier Doug Ford to reform the healthcare system, under claims that the changes will bring greater efficiencies and end "hallway healthcare" — a phrase denoting hospitals so overcrowded that patients end up spending hours or even days on a hallway gurney, waiting for a bed.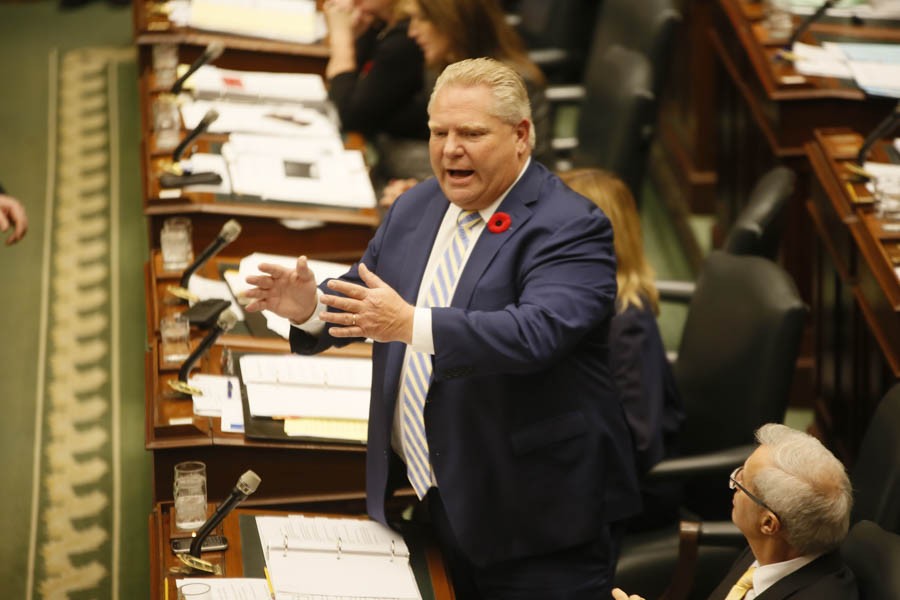 Brampton's only full-service hospital, Brampton Civic Hospital, popularized the term "hallway healthcare" in Ontario. It has less than one bed per 1,000 residents. The number of patients treated in hallways and other makeshift spaces inside the hospital rose to 3,990 in 2017. That figure did drop in 2018 to 3,035, but that was still three times higher than in 2012, when 1,014 patients were treated in hallways, according to data obtained from Osler by The Pointer through a freedom of information request. The need for an additional hospital in Brampton has been a pressing issue for some time, but the city has failed to gain political traction at Queen's Park on this and many other concerns.
The OHTs are part of a provincial budget that introduced numerous cuts to the health system, including a move to axe spending on health policy and research by $52 million from last year. The government also intends to consolidate Ontario's 52 paramedic services into 10 large centres and has cut funding to a point that would result in a loss of 39,000 service hours per year for paramedic services in Peel alone.
The government also intends to scrap OHIP coverage for travellers who seek medical help while in other countries. OHIP previously paid out $400 per day for inpatient services and up to $200 per day for any other level of care. Additionally, it plans to cut overtime and premium rates offered to the workforce, while introducing a more stringent attendance management program.
Perhaps the most significant backlash has resulted from cuts to public health and a decision to reduce the number of public health units — which offer disease prevention and healthy living programs such as vaccinations, flu clinics and nutrition programs — from 35 to just 10.
One of the units is expected to bring Halton, Peel, Waterloo and Wellington-Dufferin-Guelph regions under a single umbrella. However, a report by Polsinelli, presented to Peel council on June 27, said Peel's current geographic area and population, pegged at 1.4 million, are large enough to have an effective stand-alone public health unit.
"The size, diversity and growth rate of the Region of Peel population requires a planning and delivery lens that would not be shared across the breadth of the proposed region entity," the report says. "While fewer and larger entities are expected to increase consistency in program and service delivery across Ontario, such a large and wide-ranging entity could create challenges to effectively respond to specific local public health priorities."
The advocacy group Mayors and Regional Chairs of Ontario (MARCO) also expressed its concern in a motion following its June 7 meeting. The group said its members "strongly urge" the provincial government to rethink its strategy to merge local public health units.
"The fully-integrated health service model currently used by municipalities has proven to be cost-effective and efficient, (and) the population, local demographics and geography of the affected municipalities are vital elements of the review towards ensuring that the health of Ontarians [is] not negatively impacted by the boundaries changes," the motion reads.
The governing PCs say such measures would help promote efficiency and end hallway healthcare.
However, a report published by the Financial Accountability Office of Ontario (FAO), the province's financial watchdog, says trying to reduce hallway healthcare while also reducing the budget deficit may not be viable. The report said a fall in healthcare funding would make it difficult to achieve its objective of improved access to hospital beds.
"Based on FAO calculations, to achieve the health ministry spending restraint outlined in the 2019 budget, the Province will be required to restrict base hospital operating funding growth to less than one per cent annually over five years," the report says. "It is not clear whether targeting spending to long-term care homes, community programs and health capital program areas, while restricting base hospital operating funding growth to less than one per cent, will allow the Province to achieve its objective to end hallway health care."
In addition, the report disputes the claim that creating OHTs will save $350 million.
"Based on the FAO's review, it is not clear what impact, if any, the formation of Ontario Health Teams will have on MOHLTC's (Ministry of Health and Long Term Care) budget. The Province has not publicly announced any savings targets resulting from this initiative," the report said.
Submit a correction about this story