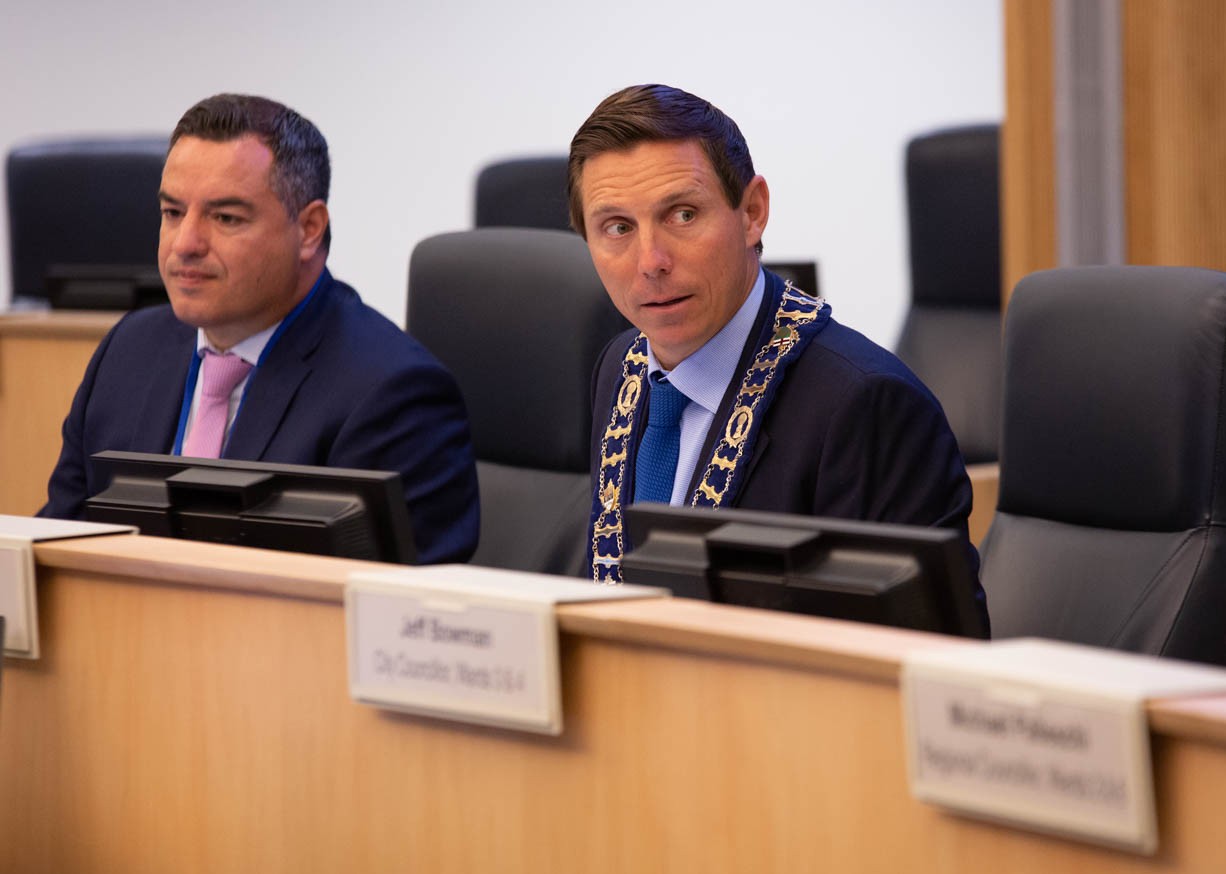 Photos by Mansoor Tanweer
Councillors grill staff about poor communication on diversity review of city workplaces
Brampton councillors say they were caught off-guard by behind-the-scenes work on a review of workplace equity and inclusion at city hall called People Advantage, expressing disappointment with staff at their Wednesday meeting about the lack of information.
The review plan was first brought forward during the previous council term, at a Feb. 23, 2017, meeting of the Inclusion and Equity Committee, which has not met since May 2018 — before the current council was elected — due to poor attendance, lack of interest and an inability to meet quorum. The Canadian Centre for Diversity and Inclusion was brought on board in February of last year after responding to a request for proposals initiated in August 2017.
People Advantage is briefly mentioned as a focus for the human resources department in the city's 2019 budget document, described obliquely as "our results-based, measurable multi-year people plan with key deliverables around employees, teams, leaders and workplaces."
However, Councillor Gurpreet Dhillon, who also served in the last term, said he only recently found out that the CCDI — the same organization that completed a scathing review of equity in the Peel Regional Police Service last spring — had been brought in to conduct the program.
"Council only got [the RFP] yesterday; I think I only got it Saturday," Dhillon told The Pointer.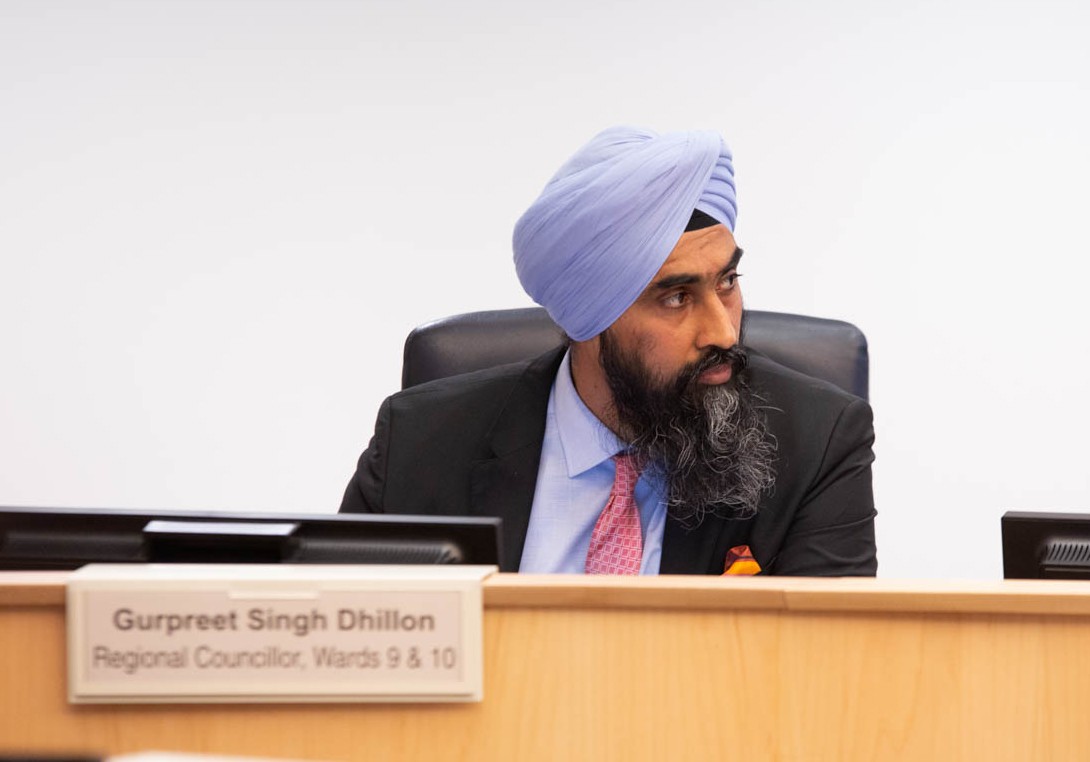 Councillor Gurpreet Dhillon
"It caught us off-guard," Councillor Martin Medeiros told staff, about poor communication about the review. "When you have councillors involved in certain files more than others and then we find out what's happening because it catches us by surprise, maybe there is that communication that has to be worked on." Medeiros struck a more cordial tone with CAO Joe Pitarri because "he just came on board." Pitarri has been the acting CAO since Harry Schlange was fired last winter.
Yet not all members of council appeared to have been in the dark. Brown said at the last meeting two weeks ago that he was aware of the CCDI audit and that he looks forward to its findings in the fall. He reminded council of its work with the police and that he was "very happy regarding the execution of the report."
CCDI's report on Peel police, which have been accused of systemic discrimination in their interactions with the public, shone a spotlight on internal issues: a police culture that raises barriers for racialized members, sometimes to the point of harassment; punishes people who speak out; fails to properly represent the diverse public police are meant to serve; and, most disturbingly, leaders who turn a blind eye to systemic bias. The long-delayed report was finally released this March.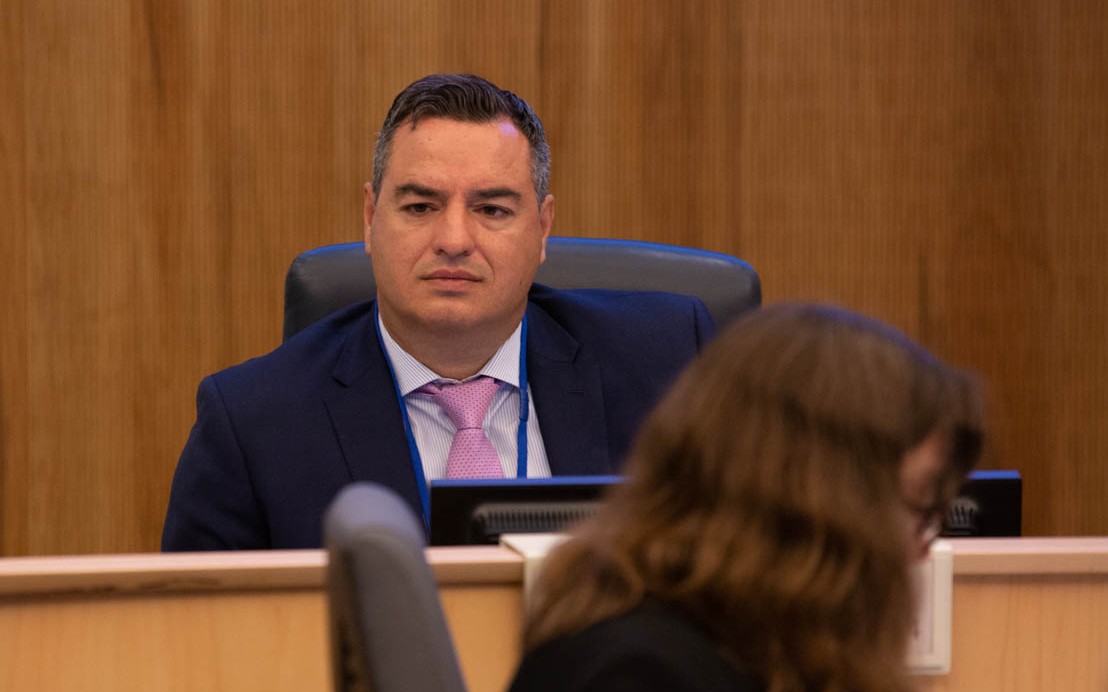 Councillor Martin Medeiros
The questions about a review of the City of Brampton's own weaknesses when it comes to diversity came at a time when the national conversation on equity, equality and inclusion is beginning to filter down to the municipal level. At the last council meeting, two weeks ago, councillors, with much enthusiasm, condemned Quebec's controversial Bill 21, which forbids public servants from wearing any kind of religious symbol.
"After I had brought it up in our Bill 21 discussion, we've been told that a review from CCDI is coming," Councillor Dhillon said in council. "Which, after some research, I'm seeing that it was somehow approved last term, but not in a clear and informed manner and down through various layers and strategies, and in my opinion not as a priority,".
Quebec's new law is seen as particularly discriminatory to hijab-wearing Muslim women, turban-clad Sikhs and Jewish people wearing yarmulkes. The week before the council condemnation, the Peel Police Services Board, on which Mayor Patrick Brown serves, took its own opportunity to slam the bill — prompting Brampton council to do the same.
However, the back-patting and cheerleading at the June 26 council meeting came to a screeching halt when Dhillon, a Sikh who wears a turban, called out council colleagues for making a largely symbolic "PR move" without teeth.
He cited repeated complaints from people in his wards who say that their children, despite being qualified, face discrimination when applying for their first jobs.
He also pointed to a lack of action taken in Brampton against discrimination in the housing market, citing a February 2017 incident when a Brampton landlord allegedly turned down a couple's application to rent a townhouse because the husband was black. The landlord asked the couple's nationality in text messages, telling them they must be white.
There seems to have been little action on the CCDI file. A second meeting of the Inclusion and Equity Committee in 2017 said a report would come forward at a May 17 council meeting, but nothing appeared on the agenda for that meeting. A presentation did appear a month later at the committee, detailing what People Advantage was all about. Beyond that, not much has happened on it beyond motions to support or delegations by Fiona Peacefull, the city's former head of human resources.
Email: [email protected]
Twitter: @mansoortanweer
Submit a correction about this story