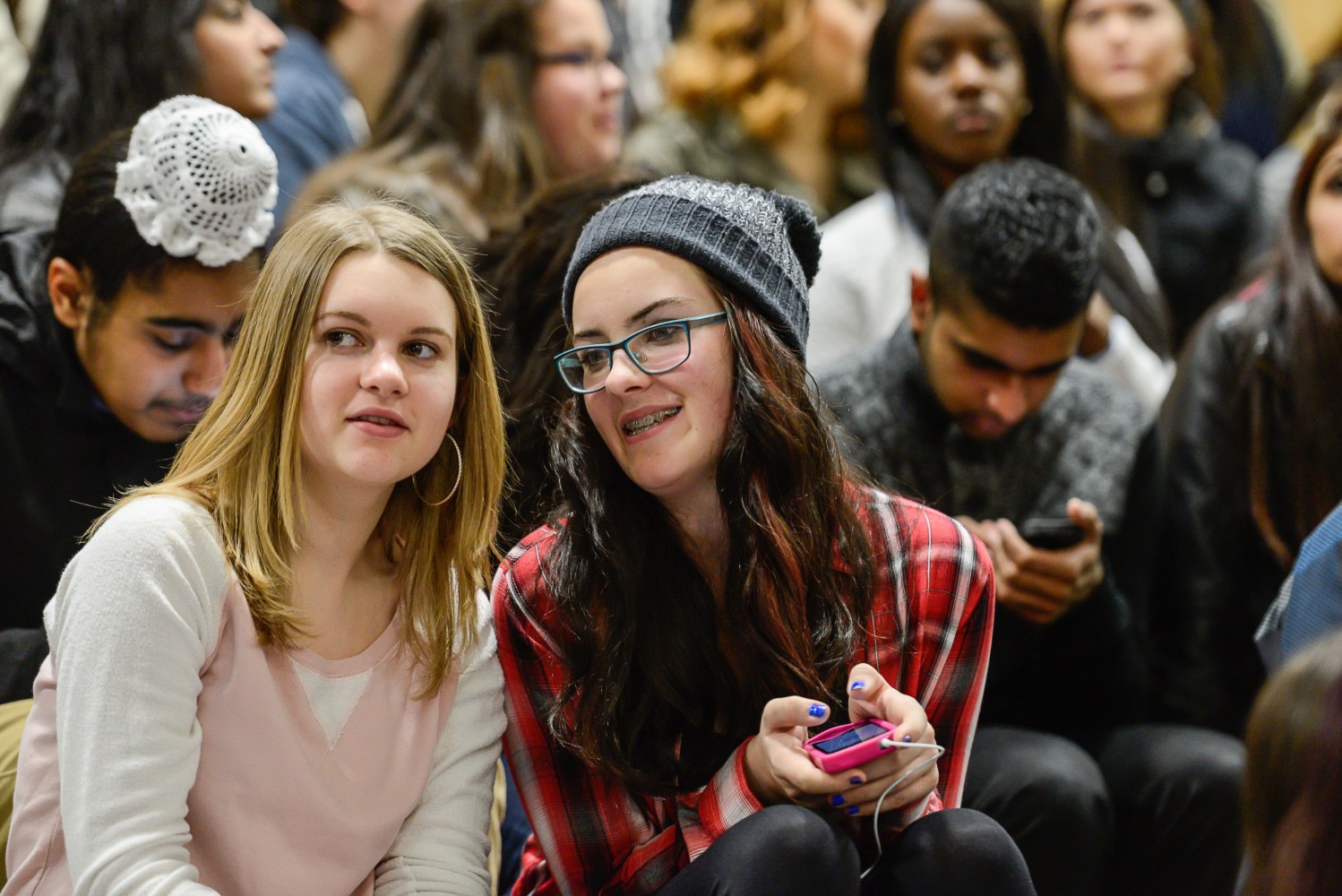 Photos by Mansoor Tanweer/Government of Ontario/Flickr
Lessons in handling money, preparing for vast changes to the job market added to Ontario's high school curriculum
Those $200 Nikes could end up costing $1,000. And that $300,000 condo could put you into a hole that can't be climbed out of. Meanwhile, the job you thought would keep everything afloat? It's being eliminated entirely because algorithms and advanced software applications now work better and much cheaper than humans.
This is the world young people face today. But many aren't being properly prepared for it.
Financial literacy is taking on a bigger role in the bustle of Ontario high school classrooms as part of a revised Career Studies curriculum. Starting in September, students will be learning in practical terms how to handle their money and how to manage bills and tuition fees while using credit responsibly, alongside preparing for a job market that is changing rapidly in the face of technology that is quickly making many jobs obsolete.
New Education Minister Stephen Lecce unveiled the revised syllabus at York University Tuesday.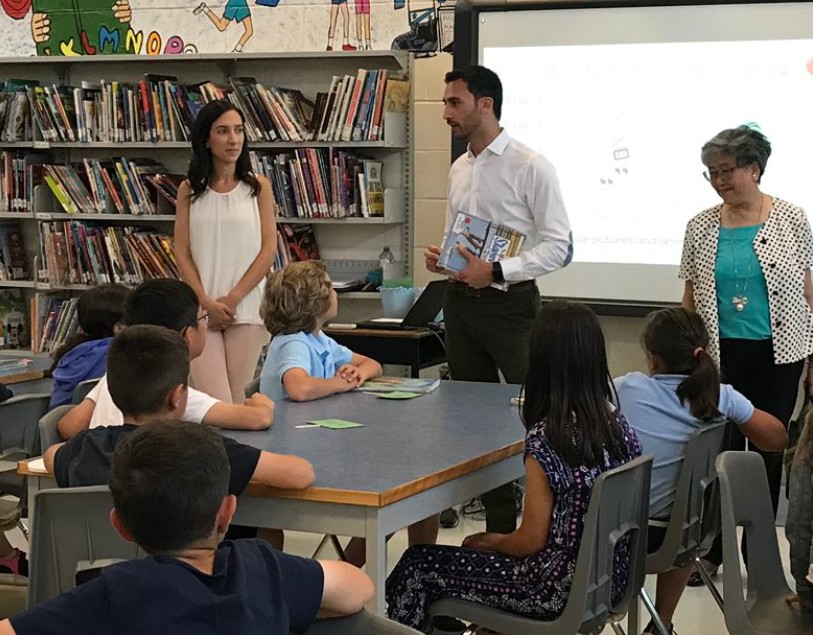 New Education Minister Stephen Lecce visits a classroom recently
The new expectations for the mandatory half-semester course will, among other things, require students to make what they're learning practical by formulating a budget for the year after they graduate. They will also be asked to determine their options regarding funding for college or university, for instance by learning how to capitalize on scholarships and provincial loans.
"Learning in this strand develops students' financial literacy, teaching them about the importance of responsible management of financial resources," the course document says.
Stan Cameron, chair of the Peel District School Board, said when he first ran for office in 2010 he championed introducing financial literacy into the school curriculum and was delighted when the ministry announced the revision Tuesday.
"When I think about financial literacy, I think about saving for the future, learning how to use credit cards wisely, along with learning about interest rates on unpaid balances (so those Nikes don't end up breaking the bank), mortgage rates and making the best use of one's salary," he said. "I think this would be a great addition."
Wesley Jackson, a real estate lawyer and politician in Peel, said considering Canada's rising personal debt levels, this course is the need of the hour; however, the specific topics and the way they are taught will determine the effectiveness of this program. "It all depends on how they teach it. If they say all debt is bad, then this course will be of no point. It should teach them how to use debt wisely," Jackson said.
It's clear that young Canadians need to be better equipped to handle complex financial situations. According to Statistics Canada, between October and December, Canadians' average household debt reached $1.79 for every dollar of disposable income, one of the highest ratios among the G20 countries. An indication of how dependent younger generations of Canadians are on credit, is the difference between the ratio in 1990, when the national average was less than $0.84 of debt for every dollar of disposable income. That means Canadians have more than doubled the amount of household debt, on average, they're carrying compared to three decades ago. And people are using on average 14.9 percent of their income just to meet those debt obligations, according to the Bank of Canada.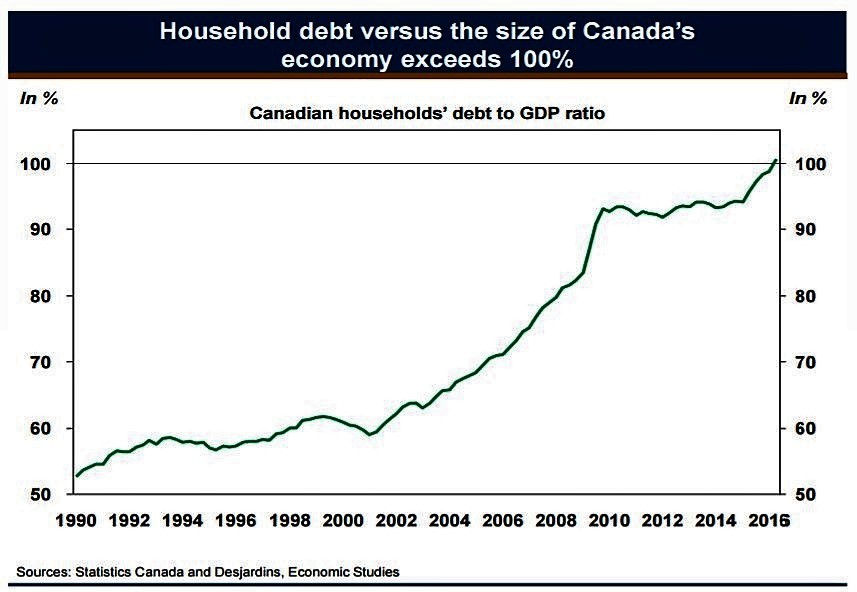 Sukhjot Naroo, a Brampton real estate agent, noted that he regularly encounters clients that have little or no financial knowledge, which impedes them from making the right decisions. "They don't know simple concepts and I have to spend a lot of time explaining them the basics," Naroo said.
One of the underlying factors in the 2008 economic crash was the number of people who were carrying mortgages they could not afford, particularly in the U.S., where banks and other lending institutions pushed sub-prime mortgages, meaning home loans for buyers who could not afford them, on people who didn't understand the implications.
Naroo echoed Jackson's opinion that the success of the course solely hinges on the curriculum. "We Canadians are famous for spending more than we earn. The course should be taught by people who are financially sound and literate themselves," Naroo said.
The curriculum will also teach students how to use social media effectively and safeguard their privacy, along with studying the ability of technology to influence life and career opportunities.
"The old system did not sufficiently support our young people, nor inspire them to consider the jobs of tomorrow," Minister Lecce said in a statement. "This transformation will help inspire our students to think big, to aspire for better jobs, and to support the creation of a credible career pathway so they can succeed in a competitive global marketplace."
The move follows a backlash against the Doug Ford government's changes to the education system, including a steep increase in average class sizes in high schools. The unpopularity of cuts to education and other areas led to a cabinet shuffle in which Lecce replaced previous minister Lisa Thompson. He has an enormous task ahead to appease teachers' unions facing a loss of 3,500 jobs at the high school level as bargaining begins on new contracts.
In addition to the financial literacy program, the ministry said the career studies curriculum would sharpen its focus on career pathways such as STEM (science, technology, engineering and math) careers and apprenticeships in skilled trades, in an effort to prepare students for an ever-changing landscape of employment.
The system already offers a Specialist HIgh Skills Major program that offers students in certain schools programs in an array of career specializations, including everything from Aviation and Aerospace to Food Processing. Students who complete this program receive an Ontario Secondary School Diploma with an embossed SHSM seal, along with additional official documents and transcripts.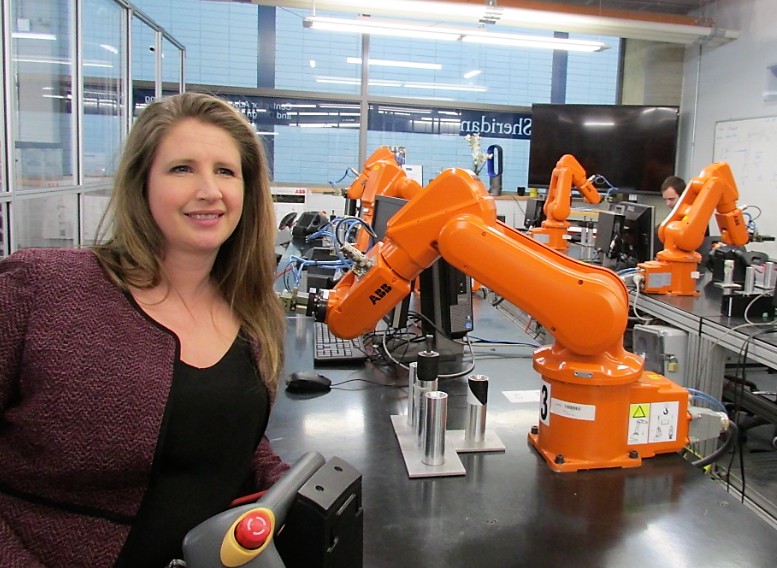 Sheridan College in Brampton offers courses in advanced robotics
"The main goal of this course is to develop skills that are transferable and keep with technology and probable redundancy of a number of jobs," Cameron said.
An Oxford University study conducted in 2013 titled The Future of Employment outlined jobs that would usurped by automation while laying out roles that would remain irreplaceable in the long run. The highlight of the study was that jobs that require minimal social or emotional intelligence would be taken over by robots.
Among the least safe jobs were telemarketer and tax preparer, most of whom are certain to see their role turned over to robots.
A forward-looking Career Studies program might instead steer students toward jobs such as social worker and audiologist, which were near the top of the Oxford study's list of occupations likely to survive the technological shift.
Another goal of the revised curriculum is to take "a deeper look" at some of the transferable soft skills employers are increasingly looking for in new employees, such as "creativity, collaboration, and technological fluency."
---
Jobs safeguarded for the future — and those that are not
Jobs least likely to be displaced by technology, according to the Oxford study:
Recreational Therapists

First-Line Supervisors of Mechanics, Installers, and Repairers

Emergency Management Directors

Mental Health and Substance Abuse Social Workers

Audiologists

Occupational Therapists

Orthotists and Prosthetists

Healthcare Social Workers

Oral and Maxillofacial Surgeons

First-Line Supervisors of Firefighters and Prevention Workers
Jobs 99% likely to be displaced by technology:
Data Entry Keyers

Library Technicians

New Accounts Clerks

Photographic Process Workers

Tax Preparers

Cargo and Freight Agents

Watch Repairers

Insurance Underwriters

Hand Sewing positions

Telemarketers

---

Some careers of the future
Potential career fields for today's high school students are endless. Many jobs of the future, such as "custom body part manufacturer" are only in the "imaginable" stage. But here are some new careers already possible, gleaned from educational and career-placement sources:
• Behavioral geneticist
• Carbon management consultant
• Civil/commercial drone pilot
• Astrobiologist
• Personal privacy advisor
• Business ethics specialist
• Emergency management specialist
• Health informatics specialist
• 3D-printing engineer
• Weather control engineer
Submit a correction about this story