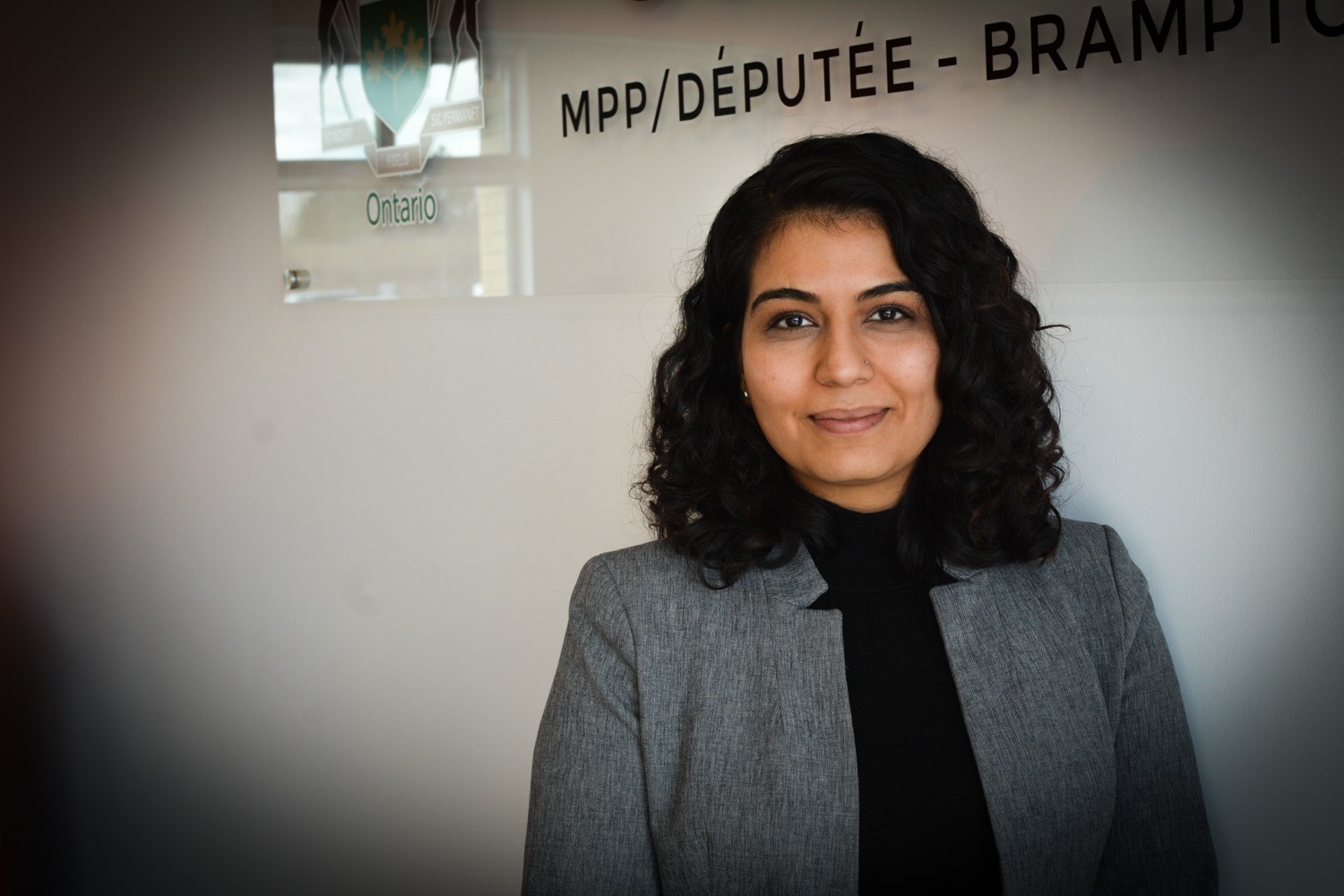 Photos by Joel Wittnebel and Mansoor Tanweer
Updated: Brampton MPP Sara Singh levels harassment allegations against former NDP riding association president, who could face legal action
Bruce Marshall, a former president of the federal Brampton Centre NDP riding association who helped get MPP Sara Singh elected at Queen's Park, is facing ongoing harassment allegations from Singh that date back to just months after they first met in October 2017. The Ontario NDP is now considering legal action against Marshall.
In May 2018, he was served notice by the Ontario NDP that a complaint had been made against him under the party's Anti-Harassment Policy, and an investigation by the party eventually concluded that he had violated the policy. The details were laid out of Singh's complaint against Marshall, which involved allegations of unwanted touching, repeated advances, inappropriate language towards her in person and via text, other inappropriate behaviour, and intimidating behaviour after he was warned to stop interacting with her.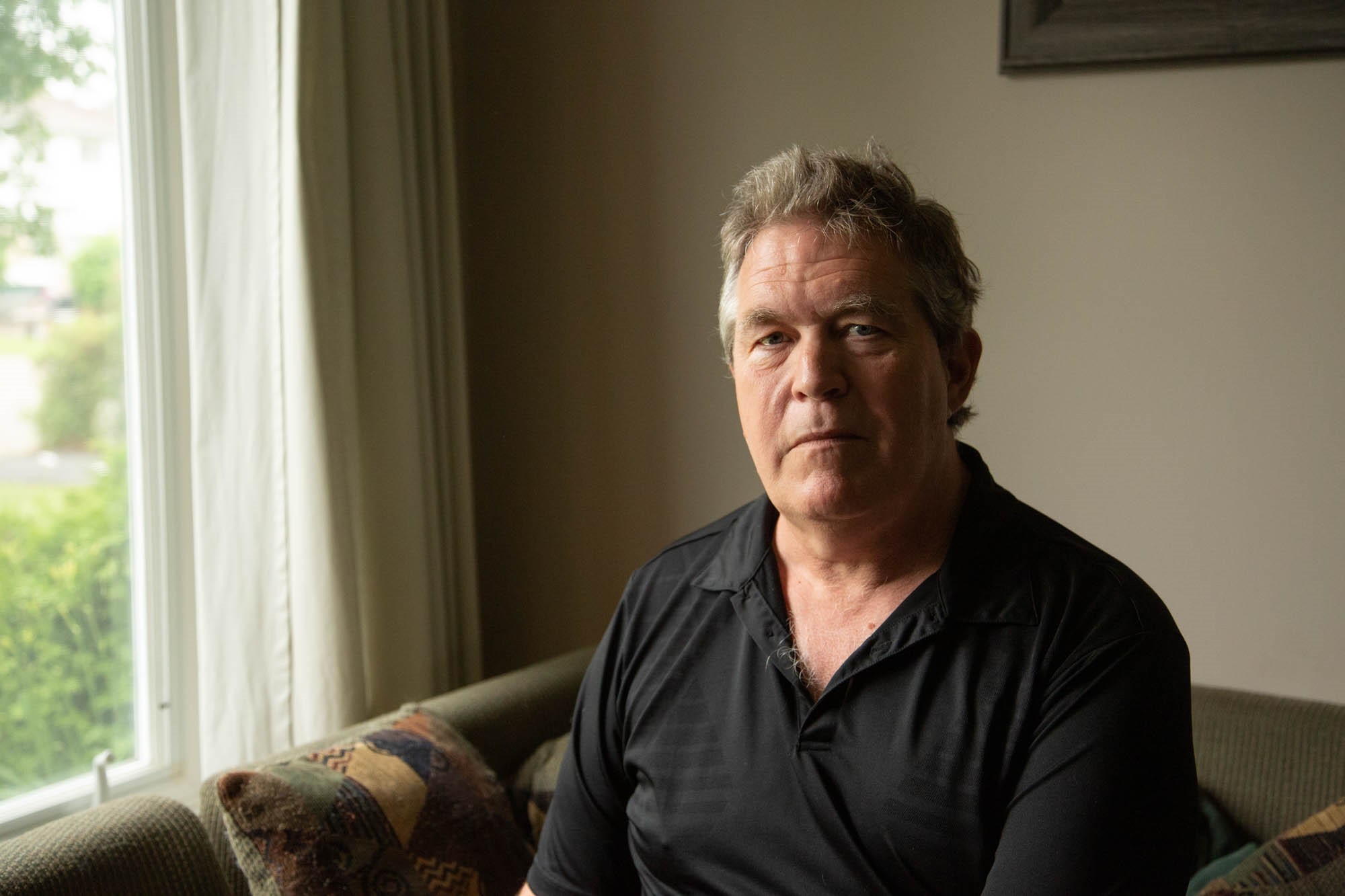 Former NDP Brampton Centre federal riding association president Bruce Marshall
In February 2018, Marshall had been asked to leave his role as a volunteer with Singh's campaign. A recent letter to Marshall bearing Singh's signature, dated May 14, 2019, that Marshall himself provided to The Pointer, suggests that incidents Singh objected to continued into this year until at least Feb. 20, at a vigil mourning the death of slain 11-year-old Riya Rajkumar.
The Ontario NDP confirmed Singh's May 14 letter to Marshall.
"Mr. Marshall repeatedly crossed the line in his pursuit of Ms. Singh — in person and in long, rambling and derogatory emails, and he was repeatedly asked to stop," Lucy Watson, Ontario NDP Provincial Director, wrote in an email response to The Pointer Wednesday. "It appears that he is now trying to harass her through the media. As Mr. Marshall disclosed, an anti-harassment investigation concluded that he violated the NDP's anti-harassment policies. Women have a right to be safe in their workplace and in their community, and that includes within our party. Our party is also considering legal intervention in this matter."
Marshall, a divorced former Vaughan firefighter and CHUM-FM host, worked closely with Singh, now the Deputy Leader of the Opposition, in promoting her as a candidate to the public prior to the June 2018 election. He told The Pointer his responsibilities included taking photographs, making campaign videos and attending strategic planning meetings.
But only a few months after they met, according to her original complaint, Singh became increasingly uncomfortable about Marshall's behaviour. The party's summary of allegations says Marshall often used "pet names and phrases" with Singh such as "honey" and "Rani" (the Hindi/Punjabi word for queen). It says he was "overly complimentary" and would often shower Singh with praises like "you look so beautiful today," that "(she) took his breath away," and "you're such a rock star," among others.
He persistently asked her to dinner and to the ACTRA gala in early 2018, which the summary says she declined every time.
According to the complaint provided by Marshall to The Pointer, his behaviour is said to have taken a physical turn on New Year's Eve 2017/18, when the two and Singh's sister were filming a video in a park. Marshall lingered and touched the candidate's back. On other occasions he attempted to hold her hand while driving her home and grabbed her shoulder to move her closer to him at a public gathering. On Jan. 28, 2018, when they were out canvassing with two volunteers for the upcoming election, Singh complained, Marshall had made physical contact with the "upper parts of her breasts" when he attempted to adjust the lapels of her coat. Singh responded, in the moment, "Don't touch me!"
While he characterizes their relationship as platonic, Marshall acknowledges writing a letter in early 2018 to Singh in which he confessed that he was in love with her. "But not in a 'must possess you' kind of love," he says. "A kind of love where you can love the beautiful intelligent butterfly without having to OWN the butterfly."
However, Singh alleged that Marshall would regularly make attempts to get closer to her at public events. Through 2018 until well after his expulsion from the campaign, Singh alleges in her letter dated May of this year, Marshall would try to insert himself into her conversation circle at events. She would often get up and go elsewhere at the venue, and sometimes left altogether if she felt too intimidated by him.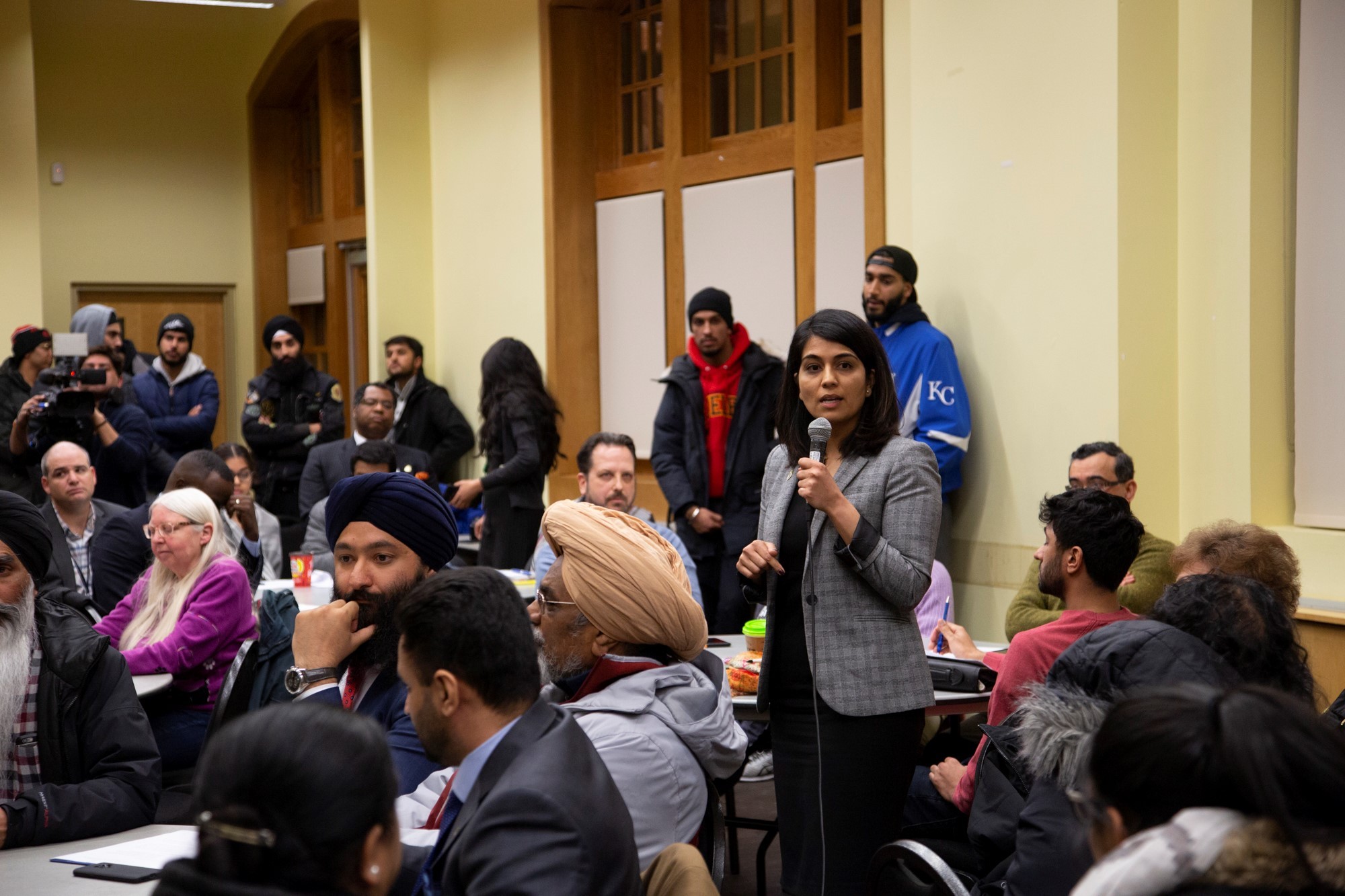 Brampton Centre MPP and NDP Deputy Leader Sara Singh speaks at a local healthcare townhall earlier this year
Many of the touching incidents, according to Marshall, occurred outdoors in the winter where Singh appeared to him to be uncomfortable in the cold. He says he was merely trying to keep a friend warm and did not behave inappropriately. He also claims the use of the lavish endearments Singh complained about is common among himself and several female friends who are "just buddies."
The incidents, according to Singh's allegations in her May 14 letter to Marshall, continued until Feb. 20, at the vigil for Riya Rajkumar. Singh alleges that he had appeared at this and other events and "stood in close proximity to me or my staff, and made eye contact with me and my staff that made both myself and those who witnessed the behaviour very uncomfortable." These alleged encounters continued long after the original complaint was filed with the party in the spring of 2018.
Four days before her May 14 letter, Marshall had sent an angry, seven-page email, laden with insults and expletives, to Watson, director of the Ontario NDP, saying that he was quitting the party. "It gives me the greatest pleasure to inform you that I QUIT WITH CAUSE from the corrupt, broken and sick Ontario New Democratic Party effective immediately," he wrote in the email, which he provided to The Pointer. "I QUIT because older white males have a target on their backs at the ONDP ... I will not be any longer bullied by you sanctimonious a-holes."
He leveled counter-accusations against Singh and Leader Andrea Horwath, saying the party violated its own confidentiality policy in its harassment framework. The May 2, 2018, letter informing him of the complaint came two days after former Wards 7 & 8 Regional Councillor Gael Miles, who was retiring that fall, endorsed Marshall's entry in the race for her regional seat on Brampton City Council (which he failed to win). He says that sometime before his receipt of the letter, political allies tipped him off about the NDP's investigation, implying the news got leaked.
He claims to have written several letters to the party trying to clear his name throughout the summer of 2018.
Email: [email protected]
Twitter: @mansoortanweer
Submit a correction about this story