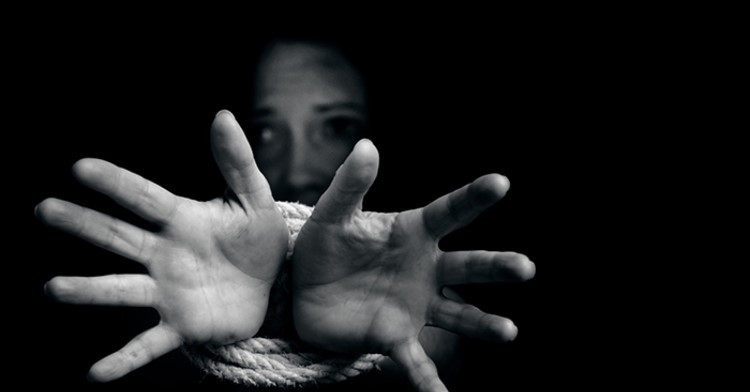 Photos by Mansoor Tanweer/Flickr-Gustavo Camarillo Rangel/Chart Statistics Canada
Call it what it is, Peel agency says: Human trafficking is a public health crisis
Women and girls are being trafficked in Peel Region at a rate nearly twice the national average.
In the same hotels where visitors rest their heads, the malls where residents shop, and the digital realms frequented by Peel's youth, traffickers are recruiting, profiting, and traumatizing women.
Human trafficking is the fastest growing area of organized crime; the global sex trade is said to be worth an estimated $32 billion annually, though some authorities say that's a drastic understatement. Peel has become home base for many traffickers.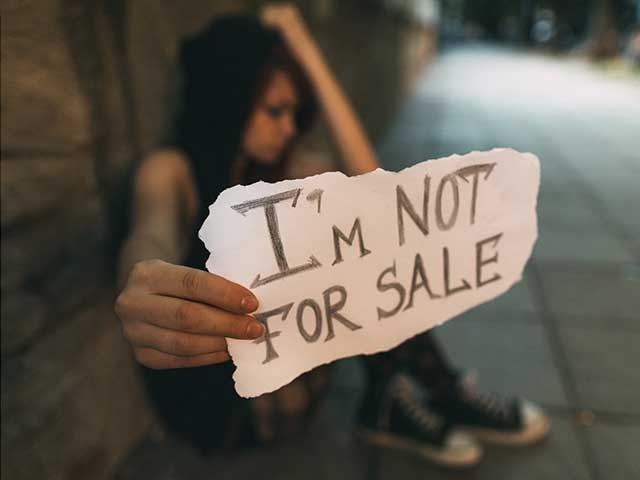 The network they have created stretches like a spider's web across the GTA, with Highway 401 and other major transit corridors forming accessible conduits that allow the industry to survive and thrive.
The industry appears to contradict Newton's Third Law; there has not been an equal and opposite reaction to counter this horrific crime that's spreading across Peel Region at an alarming rate.
A recent study by Family Services of Peel and the Peel Institute on Violence Prevention, completed after years of research, has concluded that while Peel Region has evolved into a hotbed for traffickers, serious gaps remain in the response to this rising challenge, especially when it comes to providing services to help survivors heal and re-enter normal life after they've been freed from the chains of their captors.
"We urge our readers to see this issue for what it is: a public health crisis," the document states.
---
Sandra Rupnarain, director of client services for Family Services of Peel, believes the 41-page study, completed in May, can form the bedrock to fight human trafficking in the region. The conclusions of that document will be presented during a two-day global conference on human trafficking in Mississauga today and tomorrow (June 24 and 25).
Until now, there has been no such study specifically detailing the reality in Peel Region, Rupnarain says, which is surprising given that the rate of human trafficking offences here is 1.14 per 100,000 people — nearly double the national average of 0.6. It's important to understand the issue at the local level, she says.
"We're looking at past documents, or we're looking at research that is 10 years old, (and) we're looking at research that is not applicable to this community," Rupnarain says. "And we're kind of wanting to cut and paste it to make it work for this community. It doesn't work that way."
A perfect storm of factors contributes to Peel's abhorrent rate of sex trafficking. For starters, Ontario is the beating black heart of this crime in Canada. Between 2009 and 2016, 66 percent of police-reported incidents of human trafficking in Canada came from Ontario. More than half of the trafficking investigations in Canada (62.5 percent) originate in the GTA. With one of North America's busiest airports tucked snugly into Peel Region, many of these cases have roots in Mississauga and Brampton specifically.
But these facts are little known among Peel residents.
"I think it's very easy to live in a bubble and to live in your tiny community and think that's stuff that happens in the city," says Caledon Councillor Johanna Downey, a member of the region's human trafficking service providers committee. "We watch too much CSI and too much Law & Order and we don't recognize how grassroots this situation actually is. … We are raising our daughters to be self-aware and empowering them to make good decisions, yet we're not teaching them about exploitation."
The study calls on the federal government to help fund education initiatives to raise public awareness and reach potential victims of trafficking.
"Overall, human trafficking, its scope, its incidence, and its impact are unprecedented," the study says. "A central challenge we must acknowledge in the fight against human trafficking is that lifting the veil of silence that allows oppressive behaviour to flourish is a difficult and trying task. Lack of understanding regarding the scope and severity of sex trafficking has contributed to its dramatic rise, and intervention is desperately needed."
A key finding of the study is that reliable information is hard to come by; different studies quote different numbers of incidents, charges, survivors and available services.
For example, Statistics Canada data states that between 2009 and 2016 there were 865 victims of human trafficking. However, a 2014 study by the National Task Force on Trafficking of Women and Girls in Canada put the number of survivors much higher. Engaging with 266 organizations across the country, the study found that of women served by these organizations in 2012, 1,929 of them were trafficked women, 943 were trafficked girls, and a further 14,456 women were categorized as sexually exploited.
"Because it's a hidden issue, the reality is that we don't have any sound data. It's not an issue that people talk about; it's taboo," says Rupnarain.
Improved data collection is "urgently needed," according to Family Services of Peel. That can be accomplished in part through collaboration and ongoing communication among agencies that assist survivors of human trafficking.
"If we're going to address this issue, let's start from the bottom up," Rupnarain says.
In that respect, Councillor Downey believes Peel Region is ahead of the curve.
---
A little more than one year ago, the Region of Peel council unanimously approved a strategy to combat human trafficking. That's a common step for municipalities, but Peel backed it up by committing funding to a three-year pilot program geared mostly toward providing additional housing supports for human trafficking survivors.
"If you're not doing the work, what you say in council doesn't really make a difference," Downey says.
According to the Family Services of Peel study, this is a critical step. Housing support is not only one of the most effective ways to break the bonds between survivors and their pimps, but it is also the field where resources are scarcest.
"Pimps use the shortage of accommodations for survivors as a means of recruiting more women," the document says. "They threaten women in the sex trade by warning them that life after trafficking will be traumatic and difficult."
Peel Council approved $1.3 million for a three-year pilot program that will create additional shelter beds for trafficking survivors in Peel, including four immediate/emergency shelter spaces, and six transitional spaces.
The new shelter spaces will be operated by the Elizabeth Fry Society under a three-year contract with the region. The spots are reserved for females and female-identifying survivors.
The program will also provide a services hub for survivors, means to provide all the services survivors need in one place. But that's still in the works, with the region aiming to secure an operator for a planned launch date in the winter of 2020. People escaping human trafficking may have a wide range of needs; models launched in other jurisdictions provide everything from help applying for government assistance, to finding housing, to simply supplying clothes and food.
However, for a crime that has such deeply traumatic impacts on its victims, housing is only one piece of the puzzle for helping survivors move on with their lives. A large part of recovery is healing a survivor's personal and mental health.
It's for that reason that Family Services of Peel is calling for a declaration of a public health crisis.
"When we talk about human trafficking being a public health issue, (it's) because the issues that these folks suffer with, and the issues that domestic violence folks suffer with, and childhood abuse survivors suffer with, are very much about their health and wellbeing, and it's about the social determinants of health. And Public Health wants nothing to do with it," Rupnarain says. Given the specific needs of survivors, she believes, "Public Health should have a role to play in this."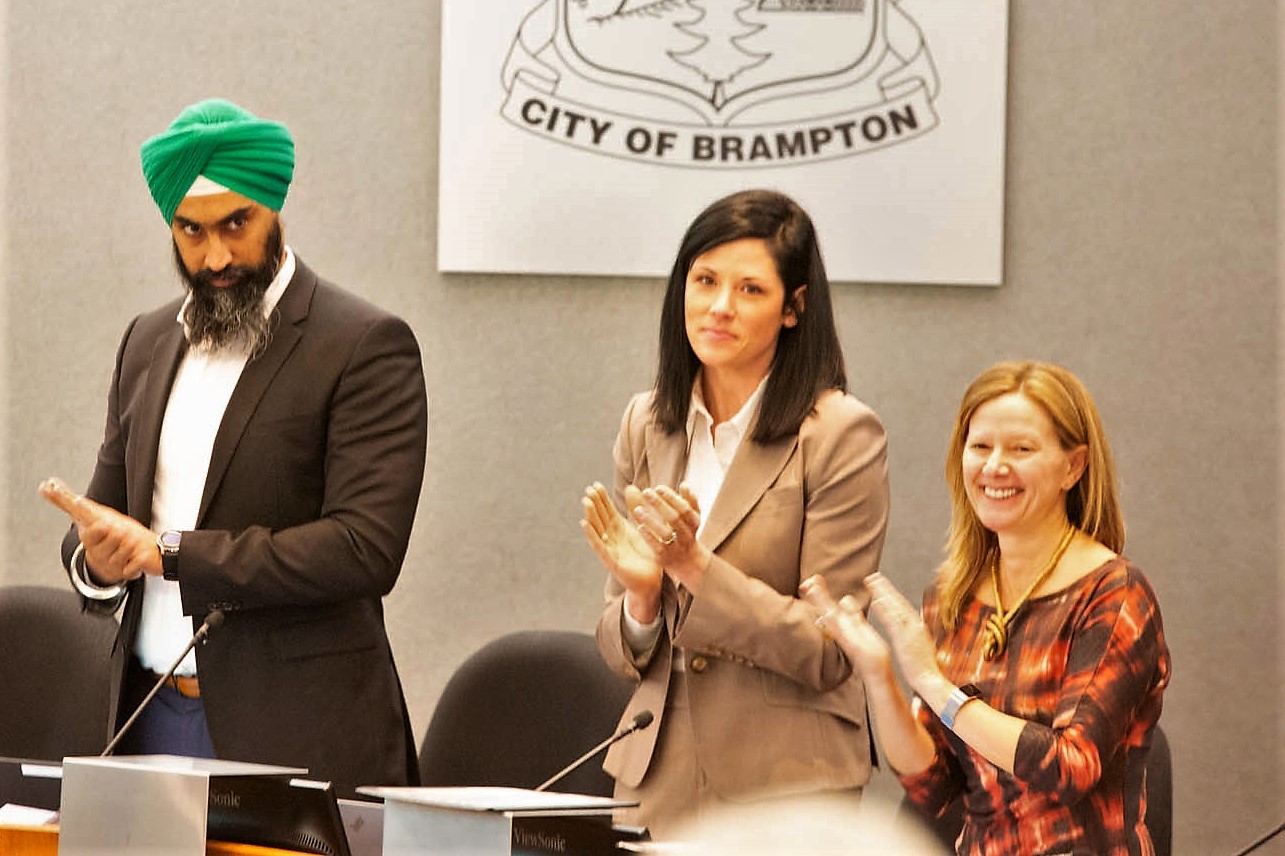 Peel Region Councillor Johanna Downey, centre
Councillor Downey agrees. She says she wouldn't be opposed to making such a declaration, but adds that Peel Region is already committed to accomplishing many of the goals such a declaration would create.
"I don't think any move like that is a bad move," she says. "If the community needs that formality, I wouldn't not put it forward. I just feel like we've done it — maybe not in those words, but we've done it."
Whether there's a declaration or not, it's clear there are already numerous organizations in Peel Region committed to helping survivors and stopping traffickers — more than 30 organizations are at the table for Peel's human trafficking service providers committee — however, it's also clear that improvements are needed.
---
"There isn't a lot of organization," Downey explains. "There are boots on the ground and there are a lot of different service organizations, service providers, doing work, (but) there isn't a lot of really solid organization across the board."
The service providers committee has alleviated the coordination problem slightly, but there's still a disconnect. Family Services of Peel walked away from the table after deciding the goals of the committee, which its leaders describe as "police driven," did not match up with what their organization was trying to do.
"It wasn't lining up with what we were doing," Rupnarain says, noting she doesn't want to detract from the great work being done in Peel Region. But after talking with survivors and mothers of survivors of human trafficking during the research phase of the study, it was clear more needed to be done to pay attention to their needs, and the committee was placing a lot more attention on the enforcement side, that being investigations and making arrests.
Downey says the committee "opens the door" to dialogue about solutions, but admits it is frustrating to see organizations operating in silos, each doing their own good thing without sufficient coordination.
The disconnect appears to stretch to the provincial level. A June 18 announcement about a series of roundtables to discuss sex trafficking came off as slightly tone deaf.
"Sex trafficking is a crisis throughout Ontario, in our biggest cities and smallest towns," Lisa MacLeod, the former Minister of Children Community and Social Services, said in a press release announcing the initiative. (MacLeod was moved to Minister of Tourism, Culture and Sport in a cabinet shuffle last week.) "We are taking action to end these crimes by shining a light on it and engaging with people who know first-hand the devastation it causes to women, young girls and other vulnerable people."
The discussions will be chaired by Parliamentary Assistant Belinda Karahalios and Mississauga Centre MPP Natalia Kusendova, and are to include sex trafficking survivors, Indigenous partners, law enforcement and front-line service providers. The move struck some as disingenuous, coming as it did after the Ford government disbanded an expert panel set up by the former Liberal government in 2015 to advise the province on emerging issues about violence against women. No schedule for the upcoming roundtable was immediately available.
"Our government is fighting to end sex trafficking," MacLeod added. "We know we have a big challenge ahead, and that government cannot do it alone, but I am confident that by raising awareness and working together across ministries, across sectors and across jurisdictions, we can do more to stop these crimes and support survivors."
Downey thinks there might have been an easier solution.
"I think it's great; it's a great place to start a conversation, and I wouldn't ever want to detract from anything. I just look at it and [think], why create another table? Why not come to the table that's already moving?"
It's a valid question. Just as Peel has its service providers committee, similar groups exist across the province. Durham has the Durham Region Human Trafficking Coalition, York Region has its Anti–Human Trafficking Committee, and Waterloo has its Waterloo Region Anti–Human Trafficking Coalition. All represent a collection of service agencies that support and provide services for survivors.
Today and tomorrow, Family Services of Peel will be hosting the Global Conference on Human Trafficking and Trauma at the University of Toronto Mississauga campus. The conference will bring together service providers, professors, politicians and global experts on human sex trafficking and labour trafficking to discuss the scope of the problem, share ideas, and find solutions.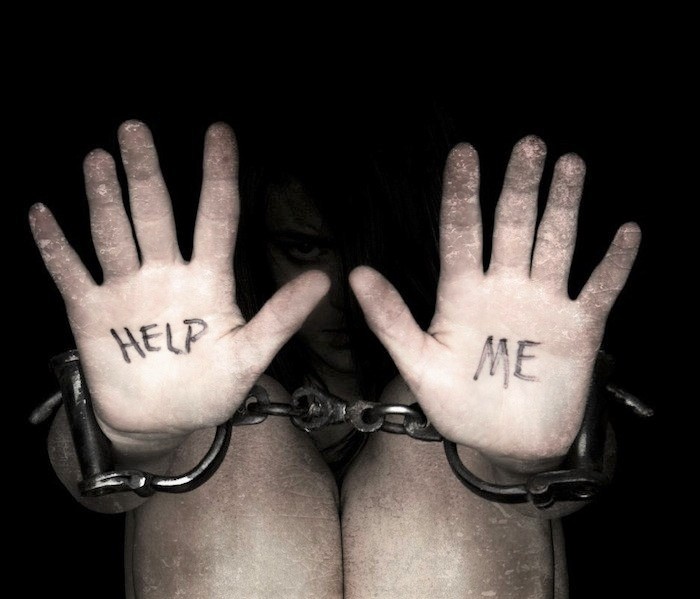 Downey will be one of many delegates giving presentations during the two-day conference, discussing not only Peel's human trafficking strategy but also her ideas for how to incorporate warnings about human trafficking into educational curriculum at the school board level, something she's in the midst of trying to accomplish in Peel.
Downey hopes to have human trafficking education as part of student learning starting in Grade 6. She acknowledges that, like the sex-ed curriculum, for instance, it can be an uphill battle to convince parents this is something their children need to learn about.
"I know, from a trustee perspective, they may hesitate on this one, because when parents are involved you get a little bit of pushback," she says. "The reality is, you can freak out about it until your kids are involved in it, then you're going to want me to do something."
Downey, a mother of four, posted an emotional video earlier this year on her daughter's 13th birthday — the average age at which girls become drawn into the sex trade. In the video, which has had nearly 30,000 views, Downey urges viewers to educate their children about the issue, despite how difficult it may be for parents to have that discussion with their kids.
"I don't believe that the general public knows, or understands, the gravity of the situation," she says.
This week's conference will deal with ways to increase public awareness and a potential public health response, the trauma and mental health issues that are a byproduct of being trafficked, and many other aspects of the issue.
"It is integral that we do as much as we can to help unravel the pull of the sex trafficking industry, in order to have a significant, systemic impact on the industry's rising rates," the Family Services of Peel study states.
For more information on the conference, visit https://fspeel.org/peel-institute/research-development/research/human-trafficking/.
For further information on human trafficking in Peel Region, including ways to identify the potential signs that your child may be involved in trafficking, visit https://www.peelpolice.ca/en/safety-tips/human-trafficking.aspx.
Finally, police encourage individuals to come forward and report suspected human trafficking incidents to the Major Drugs and Vice Unit by calling (905) 453-3311, ext. 3555 or 3515. Information may also be left anonymously by calling Peel Crime Stoppers at 1-800-222-TIPS (8477), or by visiting www.peelcrimestoppers.ca or by sending a text message to CRIMES (274637) with the word 'PEEL' and then your tip.
Email: [email protected]
Twitter: @JoeljWittnebel
Submit a correction about this story