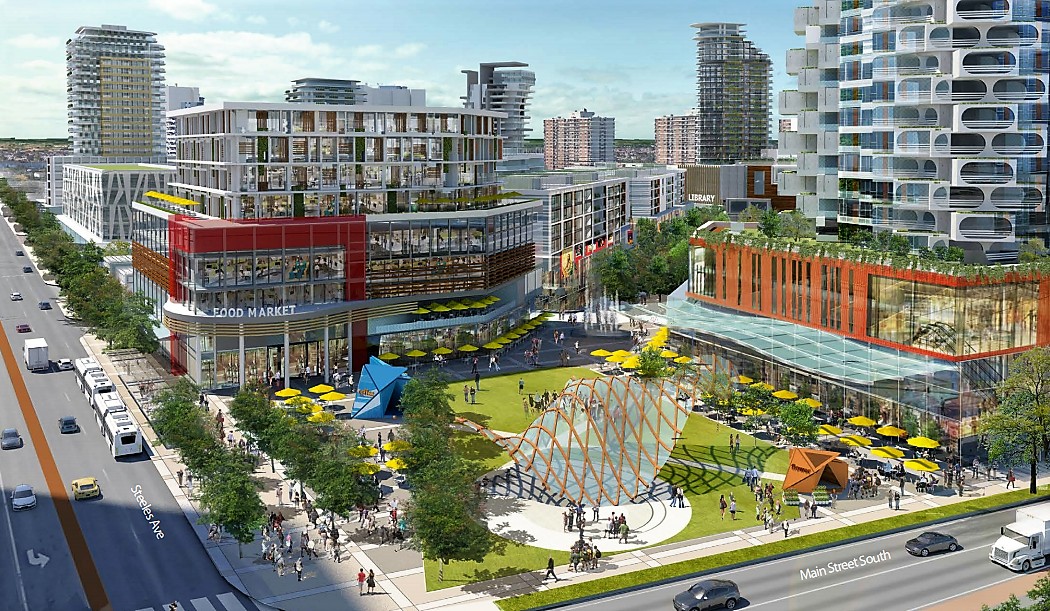 Rendering City of Brampton/Map RioCan
RioCan's plan for an integrated mixed-use community at Shoppers World Brampton
The first community open house on plans for a new-look Shoppers World Brampton was held at Alderlea, the downtown heritage mansion, on June 4.
The developer RioCan called it the beginning of the design process for the long-term transformation of the 700,000 square foot mall into an integrated mixed-use community.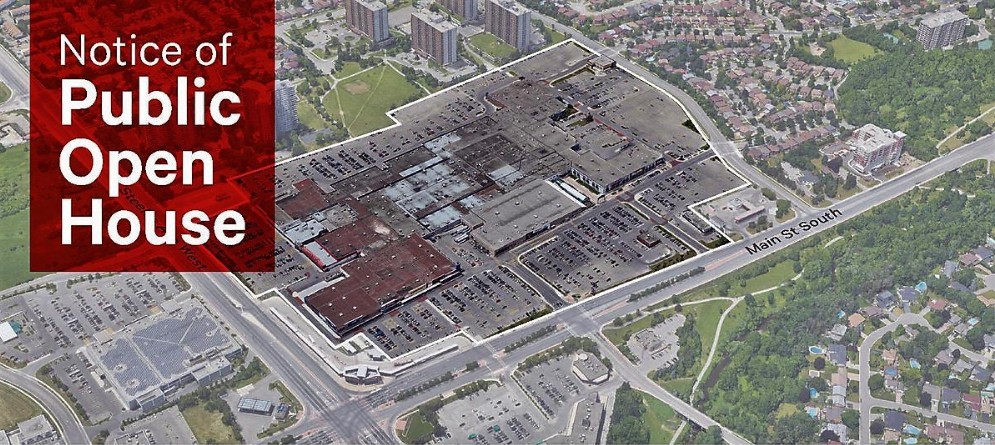 Stuart Craig, the company's vice-president of planning and development wanted to hear from the community about what the mall meant to the them, what type of retail they wanted see in the future, how they travelled to and from it, what community amenities they would like to see as part of the community building process – including a refurbished Kaneff Park, a community centre and library – and how arts and culture could be integrated to create a unique identity.
Following the open house, the RioCan team will summarize the feedback and use it as one of the inputs into the development of the entire master plan. The emerging plan will be part of a rezoning application, targeted for September of this year.
A phasing plan will be developed to ensure the delivery of new or improved community amenities, key transportation improvements (transit and new street connections), infrastructure and servicing improvements and the relocation of retail uses.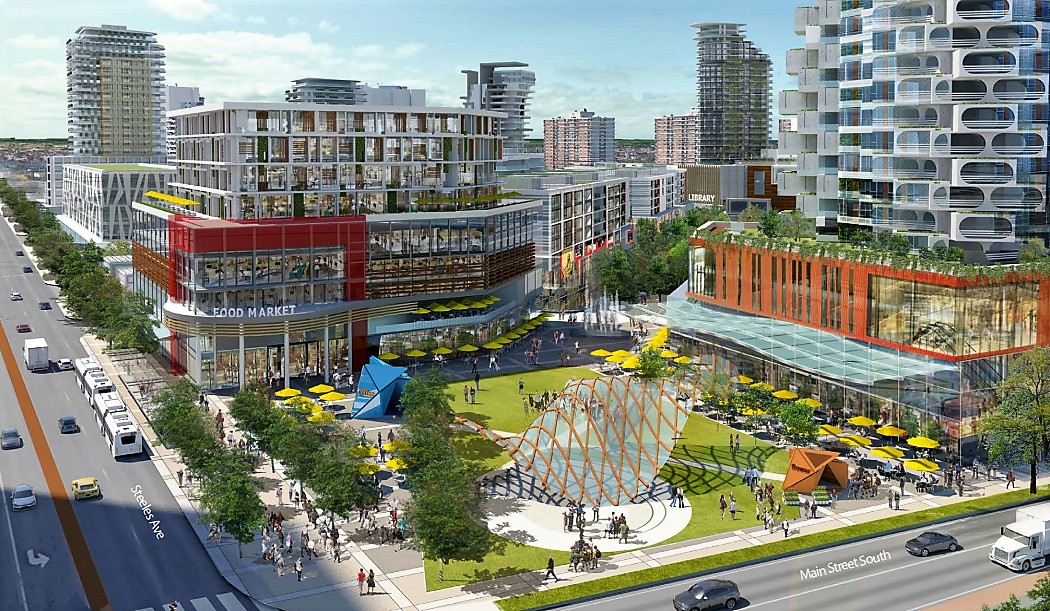 A rendering of the Shoppers World corner in the City of Brampton's 2040 Vision document
Shoppers World is projected to be a mixed-use, transit oriented destination that will leverage investment in public transit and integrate transit infrastructure to support the creation of a pedestrian and transit focused shopping node.
It will create design flexibility to respond to multiple and changing social, cultural and market needs­, and balance density to accentuate external frontages, support local retail and respect the transition to existing stable neighborhoods. Its redevelopment could be a catalyst in the city, as part of its 2040 Vision plan to transform Brampton from a sprawling suburb into a modern, urban cosmopolitan city.
Submit a correction about this story