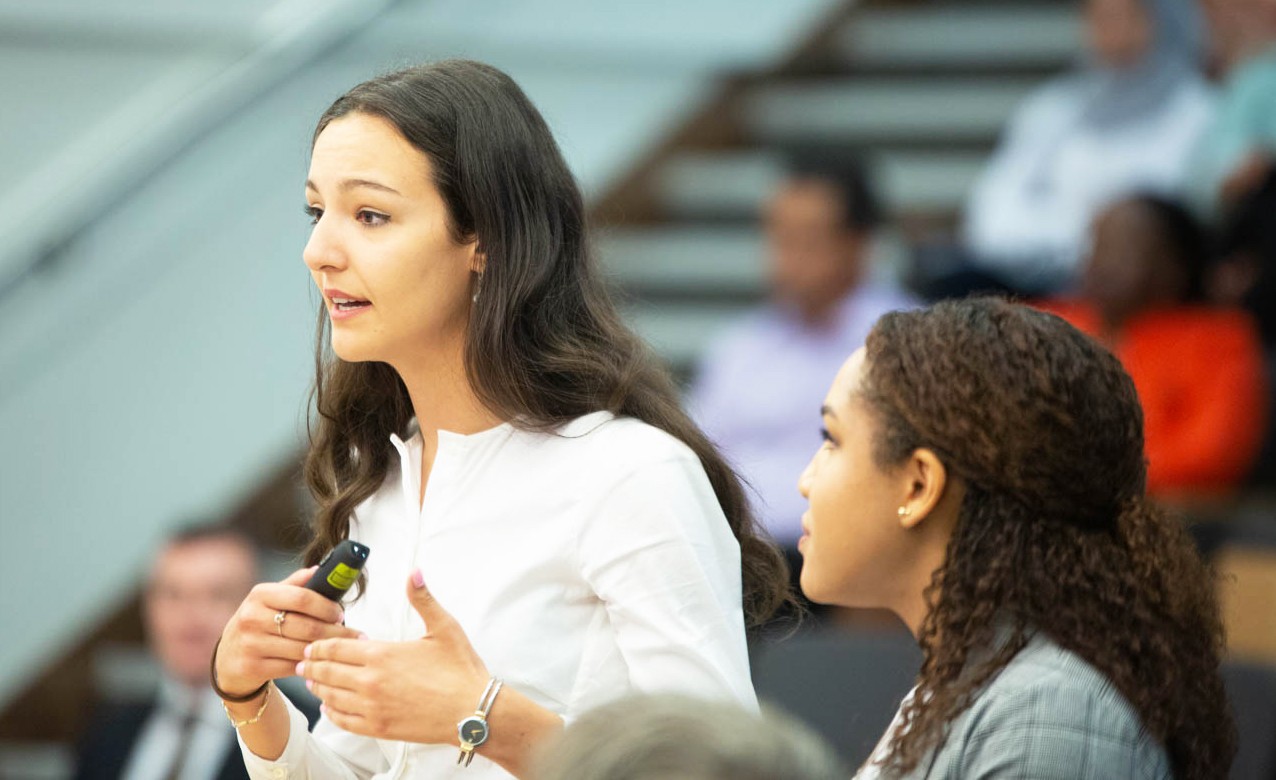 Photos by Mansoor Tanweer
Brampton takes steps to make the city livable for people of all ages
Brampton resident and city intern Alexis Ruttey-Ridley and her colleague Alexandra De Ciantis are leading the charge on creating a strategy to engage Brampton's youth. Among the city's 600,000 people are more than 125,000 aged 15–29, making Brampton one of the youngest cities in the country, with an average age of just 36.5.
That means Brampton must be agile on several issues to close the growing gap between livability and demand, including the rising cost of housing. "Young people feel like they cannot afford to be a homeowner or even afford a reasonable place to live," De Ciantis told The Pointer.
"Another issue is climate change; we are really worried about the state of our world, and that is really important to young people. We are going to be the inheritors of all of the environmental challenges in the future. And also, finally, mental health and the lack of mental health support."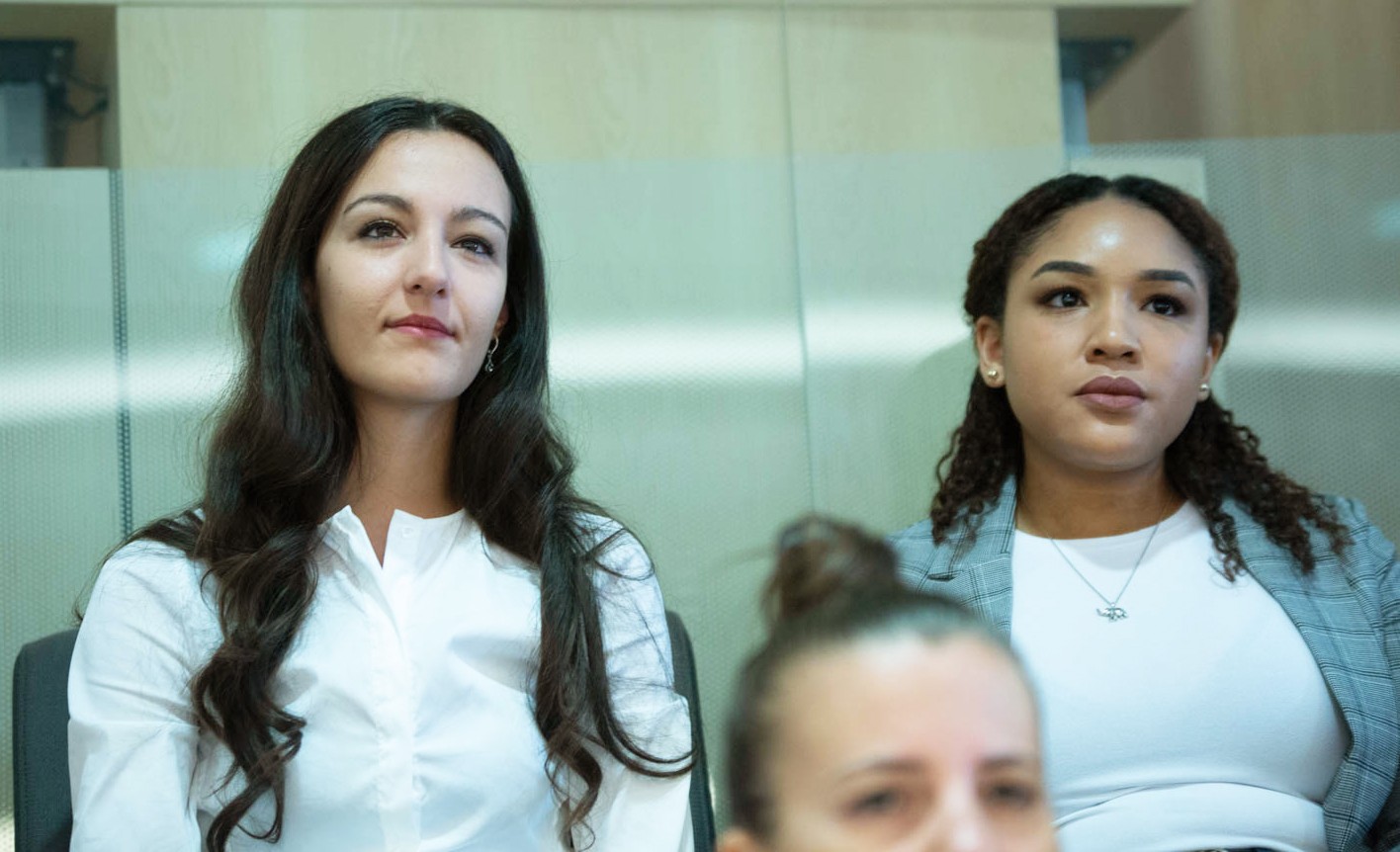 Alexandra De Ciantis (left) and Alexis Ruttey-Ridley are leading the development of Brampton's youth strategy.
She and Ruttey-Ridley provided the vision for a website to engage the city's youth, recognizing that there is a big challenge in the "communication piece" — speaking to non-engaged young people in a way that encourages them to be involved in the issues facing them in Brampton. "I mean, Drake is in your face 24/7 in some way, shape or form," Ruttey-Ridley said, suggesting that figuring out how to grab attention that way is vital. "If politics was easy to understand, easily communicated, if people knew how they could get involved and know that their voice actually carries weight," it would make a big difference.
Internships, pre-apprenticeships and a mock city hall are some of the strategies they are interested in implementing.
Their work parallels a larger move by city staff to implement an Age-Friendly Action plan, a set of initiatives designed to make Brampton compliant with the World Health Organization's guidelines on age-friendly cities. The city's Age-Friendly Strategy and Master Plan offers direction to ensure that city policy takes into consideration the needs of Brampton's aging population, which often, surprisingly, overlaps with youth issues.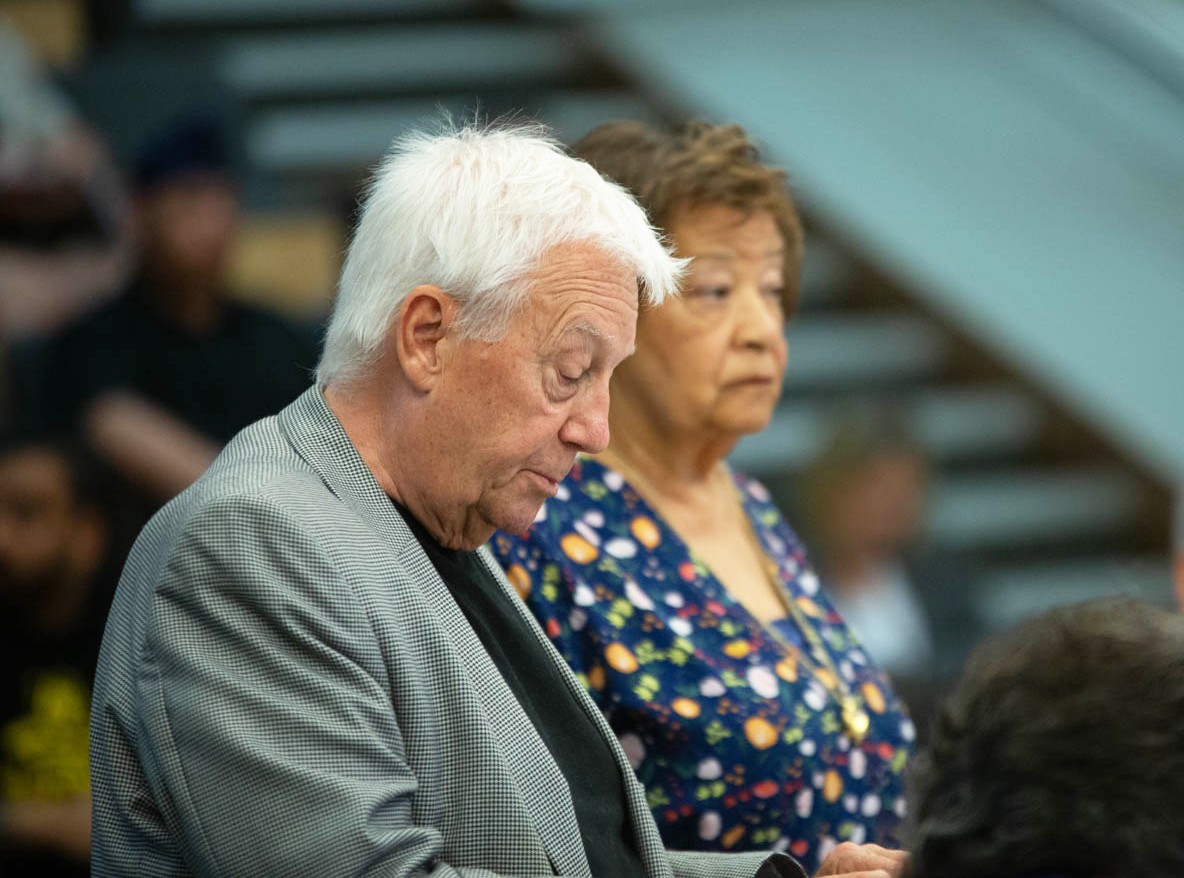 Peter Howarth, of the Canadian Association of Retired Persons and Myrna Adams, president of the Brampton Senior Citizens' Council.
"An age-friendly community is one that is a great place to grow up and grow old. It has safe and accessible public transportation options, affordable and accessible and safe housing, pleasant and safe parks and outdoor spaces, quality community and health services, sufficient employment and volunteer opportunities and engaging social activities and events," Myrna Adams, president of the Brampton Senior Citizens' Council, told councillors.
Action items in the master plan include:
Placing seating and shade structures in parks and streetscapes

Improving the routes and frequency of Brampton Transit vehicles

Implementing an Active Transportation master plan to ensure the city is walkable and bike-friendly

Building "complete streets," which are safe and accessible to walkers, cyclists and transit users as well as motorists

Ensuring more diverse housing options

Encouraging all housing to be located near amenities such as parks and hospitals

Supporting the goals of the 2040 Vision, many of which overlap with the Age-Friendly Strategy and Action Plan

Developing Age-Friendly Official Plan policies
"At the helm of implementation would be an age-friendly coordinator, and they would be responsible for interacting with members of our age-friendly advisory committee, such as the seniors council and the Region of Peel," said Daniella Balasal, a policy planner for the planning department.
"It will be the lens through which all future development and service initiatives and policies will be viewed," Peter Howarth, of the Canadian Association of Retired Persons, told councillors.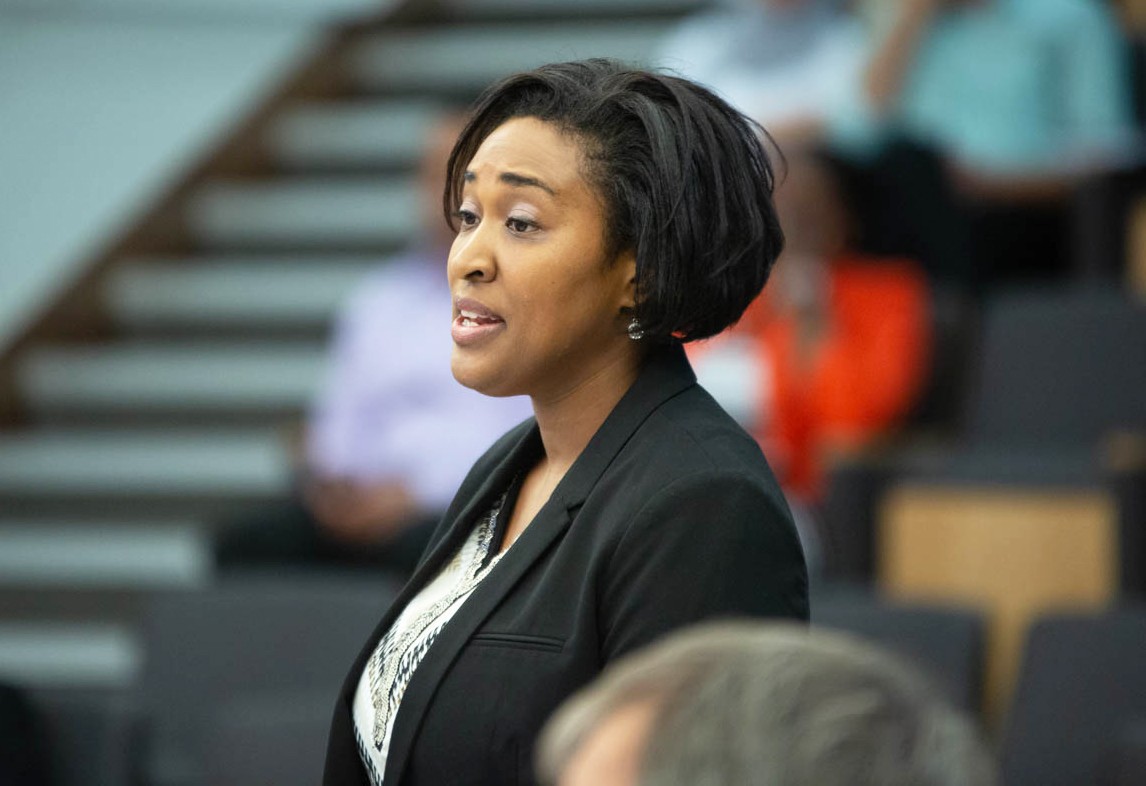 Daniella Balasal, a policy planner for Brampton's planning department.
The Global Age-Friendly Cities Project is the United Nations' program "to support Governments in developing and strengthening health and social policies in an ageing world." The UN projects the number of people 60 years old and above will increase to 1.2 billion by 2025 and 2 billion by 2050. That demographic stands at an estimated 600 million today.
The WHO's Active-Aging Policy Framework says several challenges are arising as the global population ages:
A doubled burden of disease, as older people suffer more illness

More people living with a disability

The difficulty of providing medical and daily care to aging populations

The feminization of aging; women live longer than men, tipping the gender ratio

Ethical and equity issues, such as age discrimination in allocating resources, end-of-life dilemmas, and the human rights of poor and disabled people

The economics of an aging population; more elderly people mean higher costs for the medical and social safety net

The challenge of doing things differently from the old models, which focused on retirement, illness and dependency.
While Brampton's population is largely young, the city's older population is expected to explode by 2041. According to the Parks and Recreation Master Plan, the number of residents older than 70 will boom by 116 percent by that year — an increase of 46,000 people over today's figures. Residents aged 55–69 will increase significantly as well, by about 46 percent (38,000), and those between 35 and 54 will increase by 29 percent, or 49,000 people. All told, the number of people 30 and older will increase by 133,000, or 191 percent.
Email: [email protected]
Twitter: @mansoortanweer
Submit a correction about this story