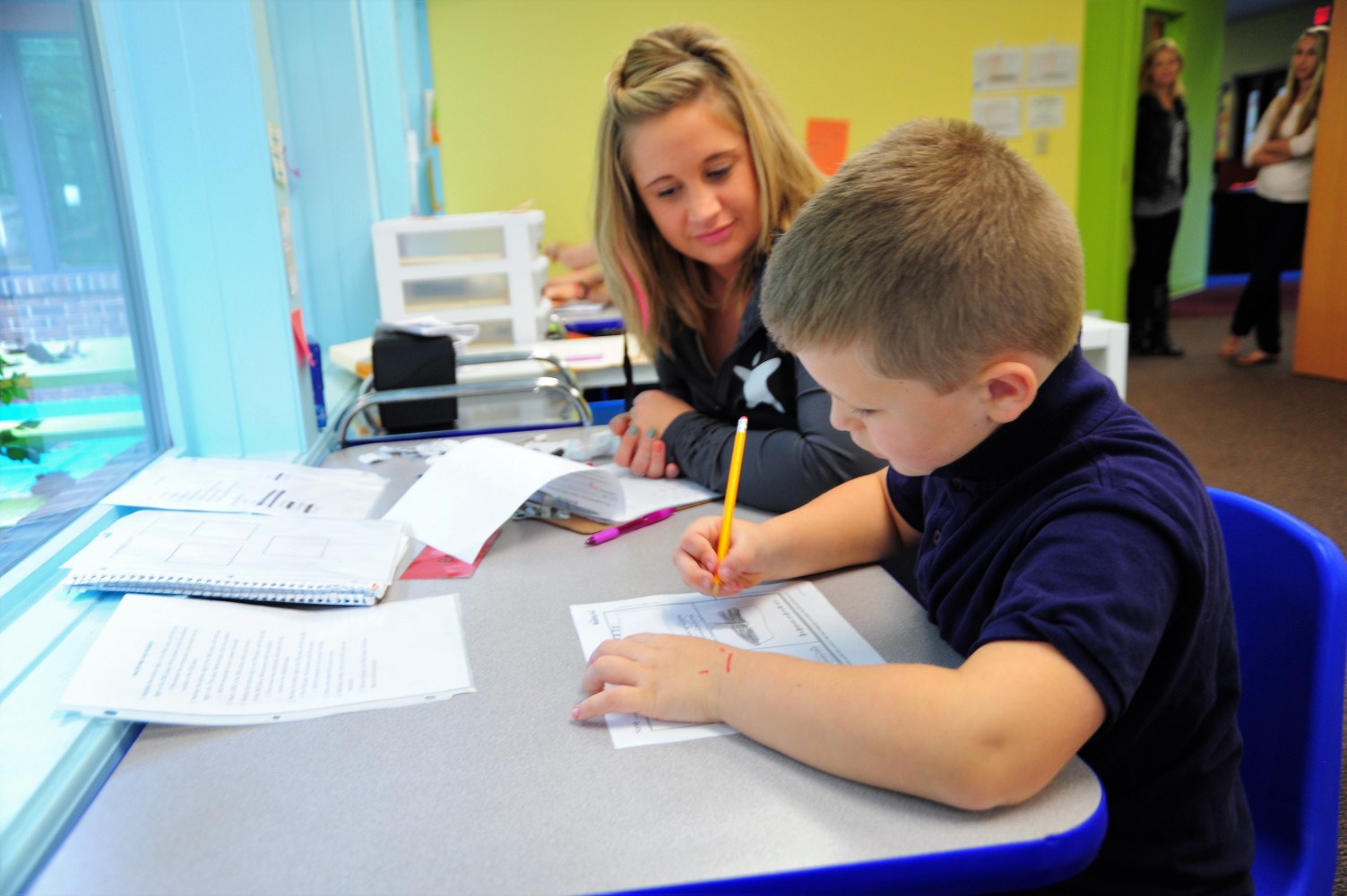 Photos by Mansoor Tanweer/ErinoakKids/Government of Ontario/Flickr
Parents want answers from Doug Ford after almost 300 jobs cut from ErinoakKids autism services
Brampton resident Cindie Robbins, the mother of a 4-year-old boy with mild autism, wants to know why Premier Doug Ford cut vital services that parents and children rely on to help overcome life-changing obstacles.
Her son is in the middle of the autism spectrum, she says, so while "he can look you in the eye, he is non-verbal." He undergoes speech therapy at ErinoakKids' Brampton location and is on a two to five-year waiting list for other services, she told The Pointer, after learning that 291 staff who provide therapy and education to children with autism will be laid off from the organization as a result of funding cuts by the Ford PC government.
"I think it's ridiculous that we're putting the needs of children below and that they are not getting put above. … [Doug Ford] obviously doesn't have any special needs children, because if he did, that would be a number one priority for him."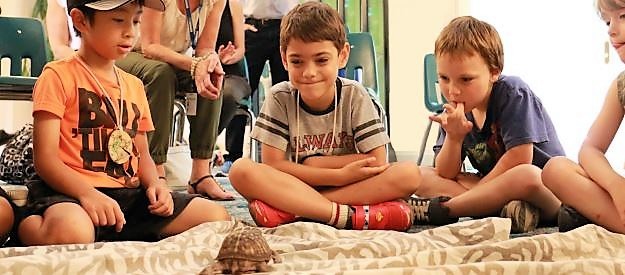 Autistic children receive a range of supervised therapy at ErinoakKids
ErinoakKids, a centre for therapy and other developmental work for children with autism and other disabilities, joins a growing list of organizations deeply impacted by provincial cuts to social services and other funding areas as the Ford government attempts to reduce spending in order to bring down the province's deficit.
The organization, which operates in Brampton, Mississauga, Oakville and Orangeville, announced Monday that it will be laying off staff because of the provincial government's cuts to autism support funding.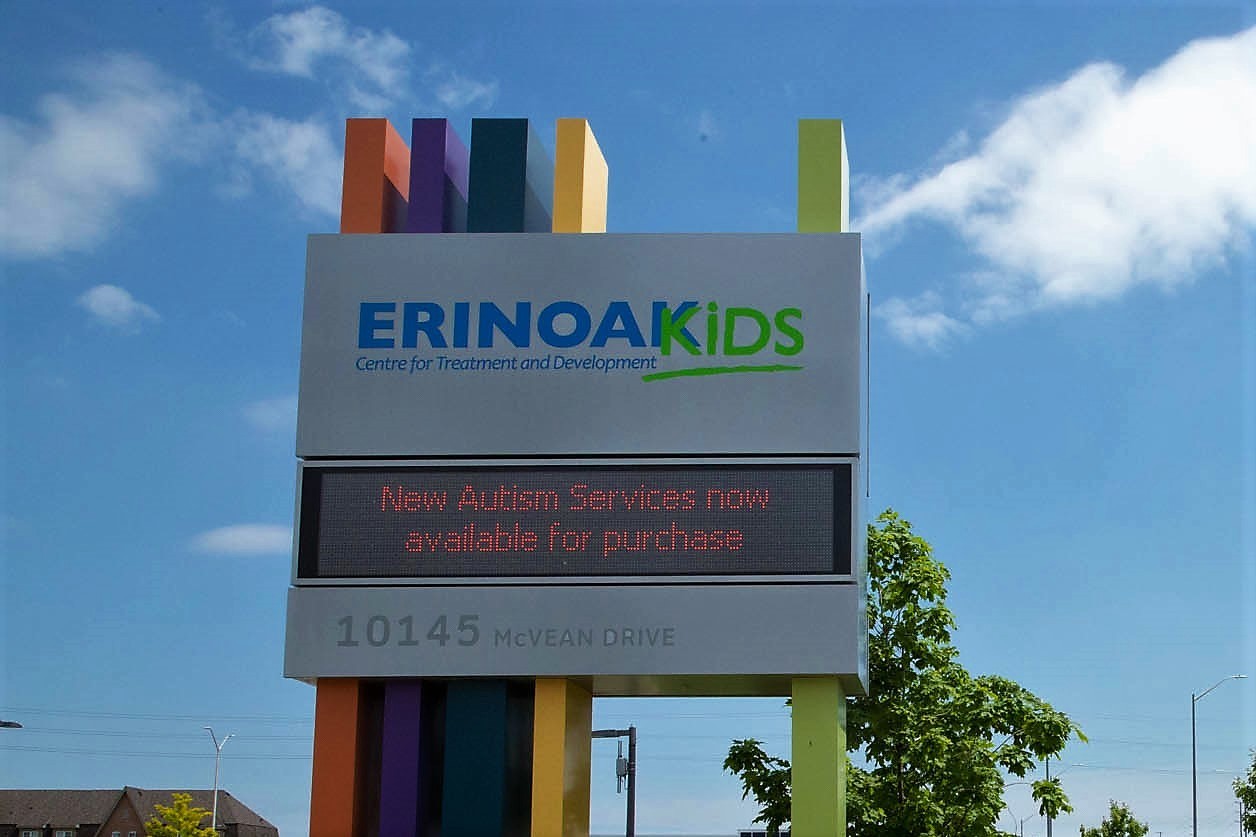 "In order for our organization to be able to continue to provide much-needed services to children with autism and their families in this new environment, we have had to make some significant staffing reductions, which were announced to staff today. In total, 291 positions were affected. Staff will receive a combination of working notice and severance in accordance with Ministry of Labour regulations," spokesperson Jennifer Arnott wrote in an emailed statement to The Pointer.
"Agencies like ErinoakKids are no longer funded to administer and deliver these services through the public sector, as we have done since inception of the original program in 2000, for successive governments. Instead, families of children with autism are being provided with a Childhood Budget, which they can spend with any provider of their choice."
Many of the laid-off employees, which include therapists, supervisors and applied behavior analysts at locations including Brampton, may be hired back on contracts, workers were told, but more than 100 jobs will be cut permanently. On its website, the organization assures families "that we are retaining a sufficient number of highly qualified staff to continue to meet the needs of both families who are currently receiving service from us and those who would like to purchase services from us as they receive their Childhood Budgets."
It's unclear how service levels for children can be maintained with 100 fewer staff to do the work, especially in Brampton where population and demand for the vital services grows each year.
ErinoakKids receives 82 percent of its operating funding from the Ministry of Children, Community and Social Services and 2.5 percent from the Region of Peel. In 2017, according to figures from auditors KPMG, the Ministry of Children gave ErinoakKids $73.2 million, up from $57 million the year before. Peel's contribution to the service totaled $2.6 million for 2017, and the Ministry of Health and Long-Term Care contributed $47,000. The organization's total revenues were $79.7 million. It took in $432,826 in revenue above expenses.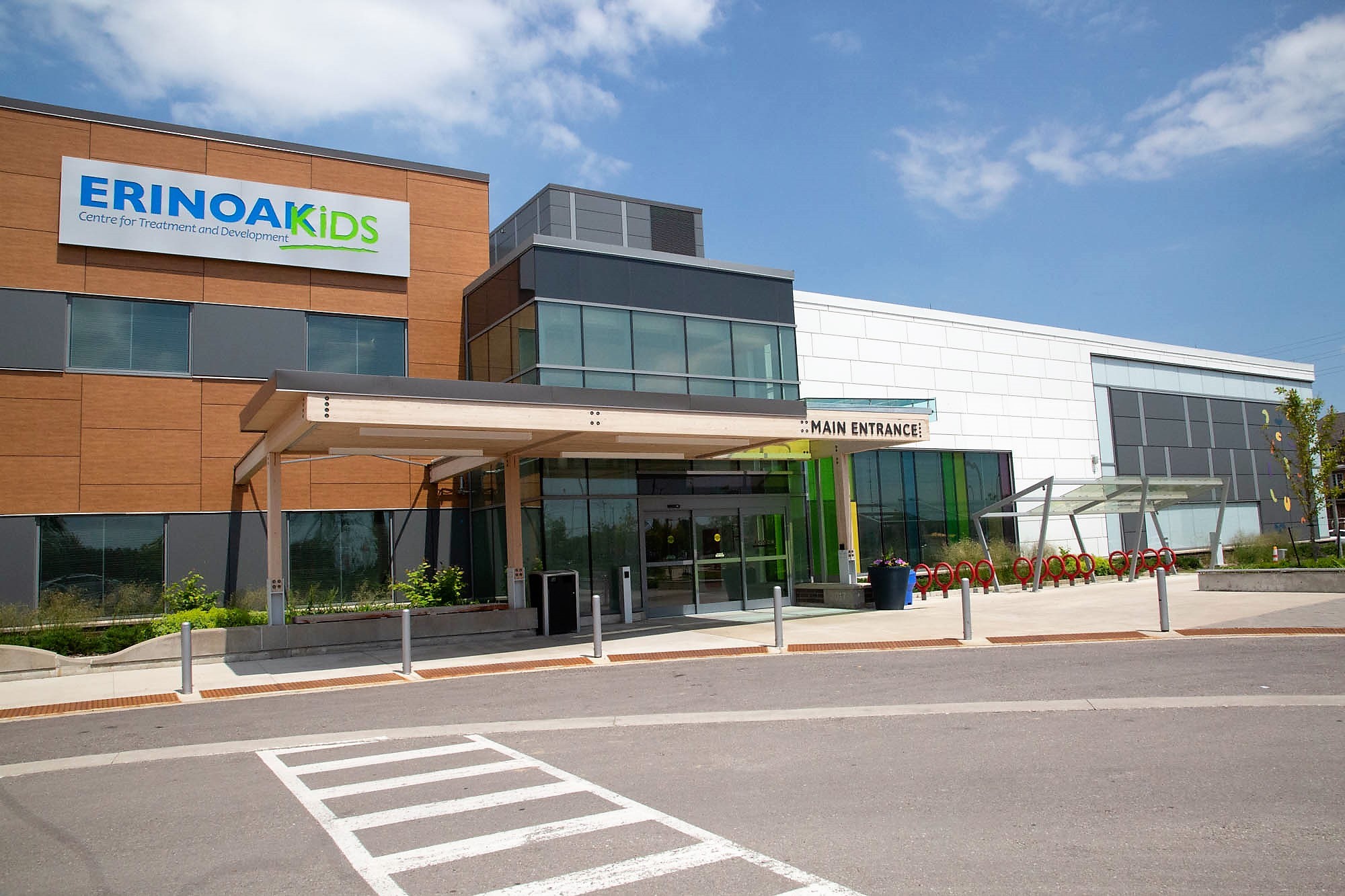 The Brampton location of ErinoakKids on McVean Drive
The provincial government under Premier Doug Ford has been slowly rolling back aspects of the Ontario Autism Program, which was introduced under the previous Liberal government of Kathleen Wynne in 2017 and overhauled in 2018. The framework under the Liberals allowed for children on the autism spectrum to receive individualized treatment and therapy. As of May, there are about 32,000 children registered in the OAP.
This was achieved by allowing parents to pick between receiving services through a regional provider, such as ErinoakKids, or receiving direct funding to choose their own qualified provider. Lists of providers were made available to parents to help them find treatment options best suited to their children.
ErinoakKids helps autistic children and their families with:
pre-school and kindergarten through lessons on communication, learning to play, and daily life activities

Applied Behavioural Analysis and Intensive Behavioural Intervention programs, where therapists observe the behaviour of the autistic child within their environmental context and design interventions as a therapeutic tool

Education sessions for parents and caregivers to help them figure out the principles behind ABA and IBI and how to implement them in their daily lives

The ErinoakKids soccer program, which allows autistic kids to learn interaction skills with peers and siblings through playing soccer.
---
The provincial PCs began the rollback of the Wynne-era policies in February, when it was announced that the province would phase out the old plan and bring in Childhood Budgets, direct funding for families until the affected child turns 18. The size of the cash envelope would be determined on a case-by-case basis based on assessed need and family income. Parents of autistic children entering the program at age 2 could receive up to a lifetime maximum of $140,000, starting with up to $20,000 a year in the early years, dropping to $5,000 a year after the age of 6. Minister of Children Lisa MacLeod cited Ontario's 23,000 wait-listed children as the reason for the reform at the time of the announcement. The government has promised to eliminate the waitlist in 18 months.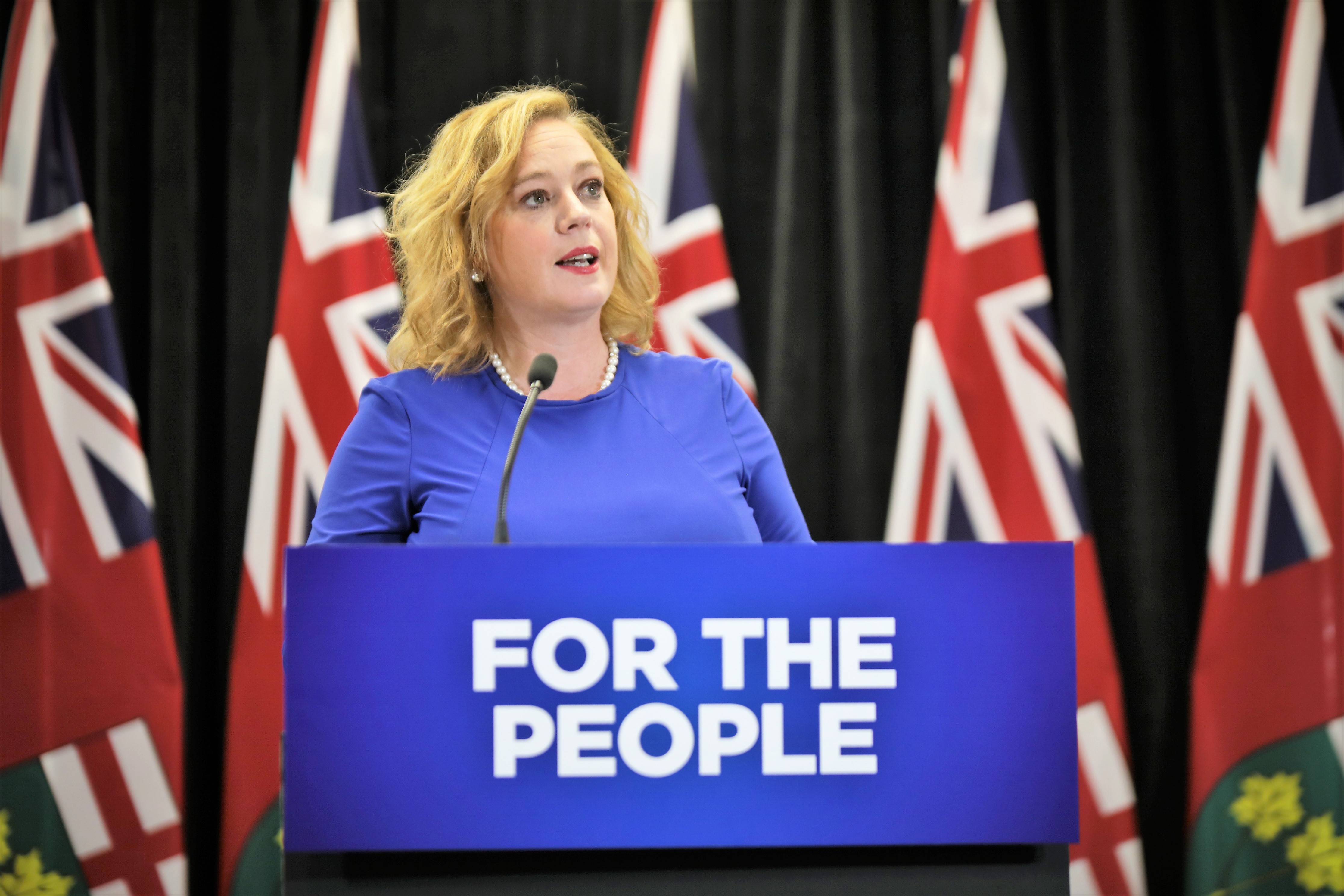 Lisa MacLeod, Minister of Children, Community and Social Services
The September before that announcement, a Toronto Star probe revealed the Ford government had asked providers to freeze waitlists and stop admitting new children into the program altogether.
Changes to autism funding have been highly controversial, as parents of children with particularly severe forms of autism saying the money won't be nearly enough to cover ABA therapy, which can cost $50,000 to $80,000 annually, plus the associated costs of things like speech therapy and tutoring. Because the funding is based partly on family income, many may not receive the maximum amount. In addition, children with autism will be spending more time in the regular school system, which educators have said is poorly equipped or funded to deal with their special needs.
"We understand the challenges that occur during a transition period can be unsettling, but our intended result is a system that provides more choice to families and parents," MacLeod told The Pointer in an emailed statement. "As these changes are implemented, we anticipate further staffing changes. However, we know these changes will also mean an increased demand for autism-related services as funding is increased and more children come off the waitlist. As a result, we expect service providers to become re-employed across the sector as a result of demand from these families in the immediate future."
MacLeod went on to say that funding for autism services "has doubled under this Government, and over the next 18 months over 23,000 children will be removed from the waitlist. Consultation with families who rely on these services is critical to our success. That's why we launched a consultation process and introduced an expert panel to help us determine the best way to implement an additional $300 million in needs-based autism supports across Ontario."
Brampton West MPP Amarjot Sandhu (PC) added to MacLeod's statement by commenting, "Our Government believes parents know best, and so we are providing funding directly to parents, not agencies. We are aware that we need a flexible system that empowers parents to make decisions specific to the needs of their child."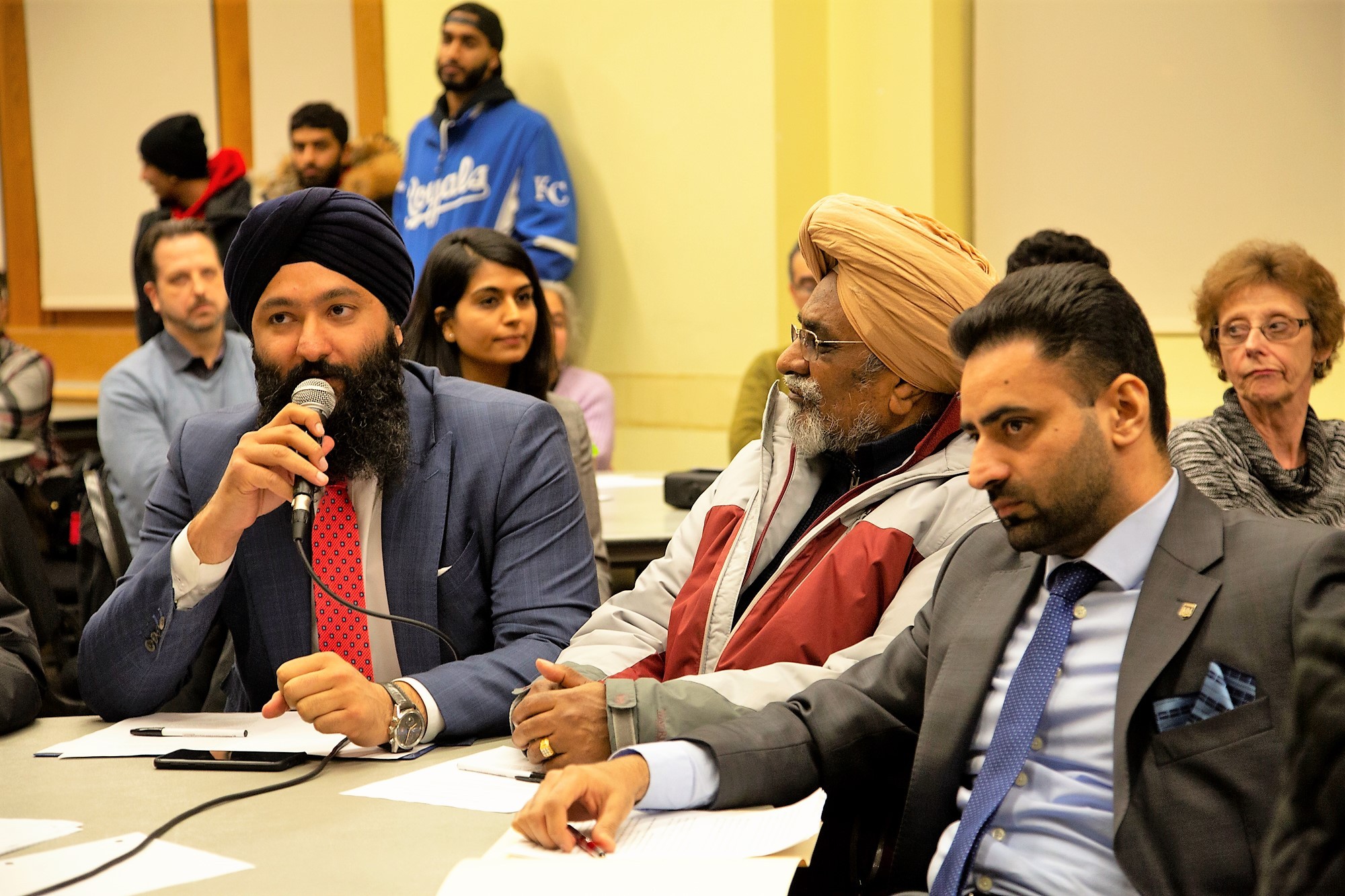 Brampton PC MPP Amarjot Sandhu, right, was questioned about his government's cuts by angry residents at a recent healthcare townhall
He added: "Let's be very clear, there is no cut in funding to the OAP, and we remain committed to needs-based support for children and youth with autism. Recently, we appointed an expert panel to advise us how best to spend an additional $300 million in autism supports."
Critics have said such claims are misleading and that overall funding for autism services across the province will be drastically reduced.
In March the provincial NDP responded to the Ford funding changes to the OAP, by highlighting the example of a child in Sudbury.
"June was diagnosed with severe autism spectrum disorder and developmental delay when she was two-and-a-half years old," the NDP release stated. "Her psychologist recommended that she receive a minimum of 20 hours of IBI therapy a week. June's treatment in full would cost approximately $55,000 a year."
Despite taking on 10 to 20 extra hours of work each week, the parents could only afford half the minimum hours of therapy that was required, according to the NDP. But the PC government's income-based direct funding formula will result in the family needing even more money to get services they already can't afford.
The NDP said thousands of families are demanding a fair and equitable autism funding formula within a public model of service delivery that will guarantee the support of crucial therapy, instead of opening up the system to a private-style model while providing only a small fraction of the financial support parents need.
On May 1, the ministry launched a consultation process to engage families directly through an online survey and telephone town halls. A 20-member advisory panel was convened at the end of May, co-chaired by Margaret Spoelstra of Autism Ontario and the former dean of Ryerson University's Chang School, Dr. Marie Bountrogianni.
Email: [email protected]
Twitter: @mansoortanweer
Submit a correction about this story