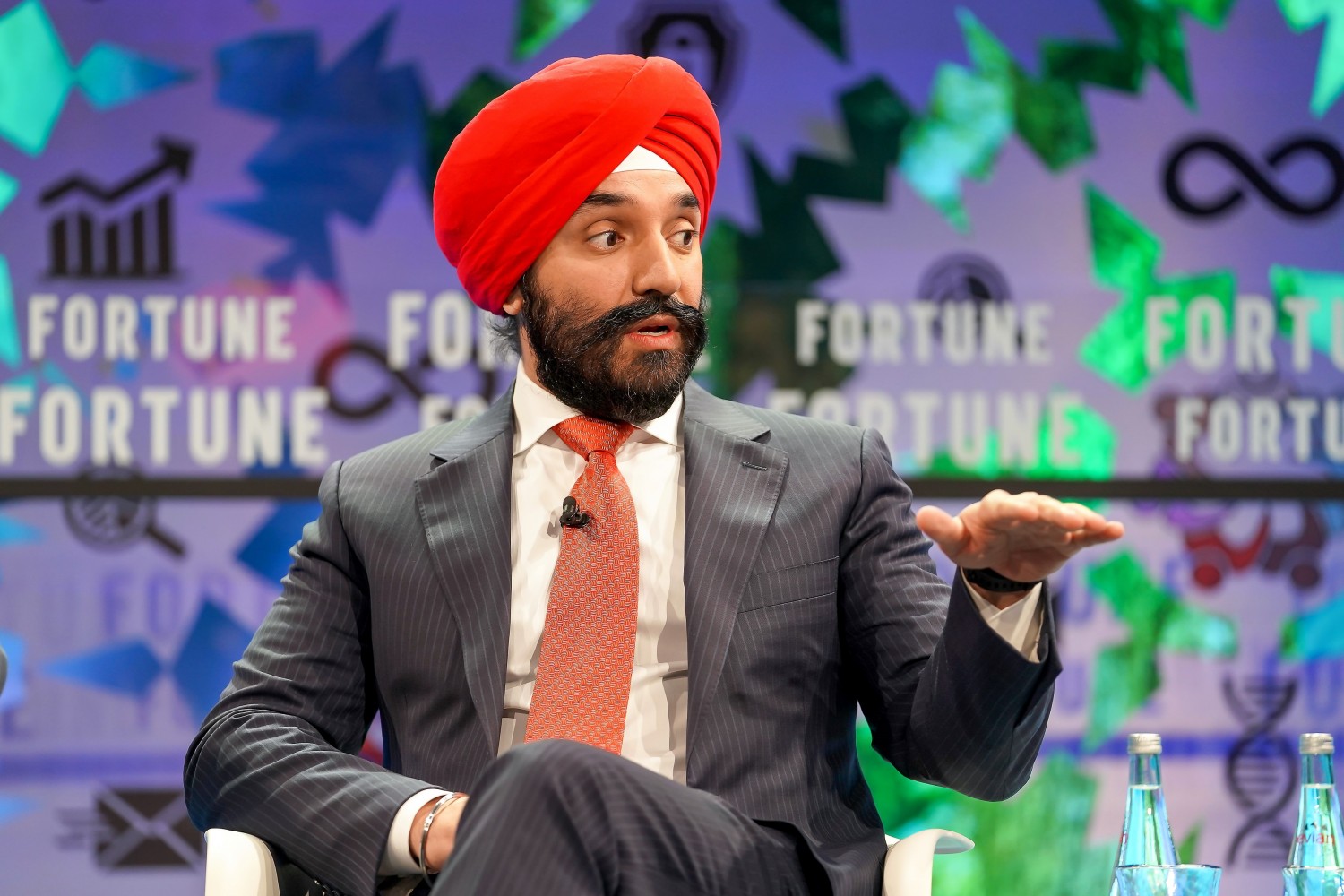 Photos by Mansoor Tanweer/Government of Canada/Flickr-John Lehmann
Brampton secures $30 million in investments for Cybersecurity initiative
Mayor Patrick Brown has been mum on what help was coming from Ottawa since the Federation of Canadian Municipalities gathering in Quebec City at the beginning of June. But on Friday, we got an answer. Science and Economic Development Minister Navdeep Bains announced a $30-million public-private investment, with funding coming from the federal government, Royal Bank of Canada and Rogers Communications, in the much-touted Cybersecure Catalyst. The facility is part of Brampton's bid to create a post-secondary ecosystem in the heart of downtown.
"Safeguarding Canadians' digital privacy and security is essential to ensuring continued trust in the digital world. Located in the Toronto-Waterloo Innovation Corridor, Brampton is a prime location for the Rogers Cybersecure Catalyst," according to Danielle Keenan, Bains' spokesperson.
This represents a victory for Brampton, whose downtown has stagnated under successive governments that have failed to draw investment there. Brampton's location on what's recently been dubbed the Toronto-Waterloo Innovation Corridor has helped Brown and the city take important steps toward fulfilling former mayor Linda Jeffrey's dream of turning Brampton into Canada's Silicon Valley. But Brown, rather than taking credit, praised it as a group effort that followed the province's decision to yank $90 million in funding for a full-fledged Ryerson University campus last fall.
"This was a team approach. When we were disappointed by the provincial news that they didn't recognize the importance of postsecondary education — which was so short-sighted — we had two choices: we could sulk and go away, or we could continue to focus on what we wanted to realize," Brown told The Pointer.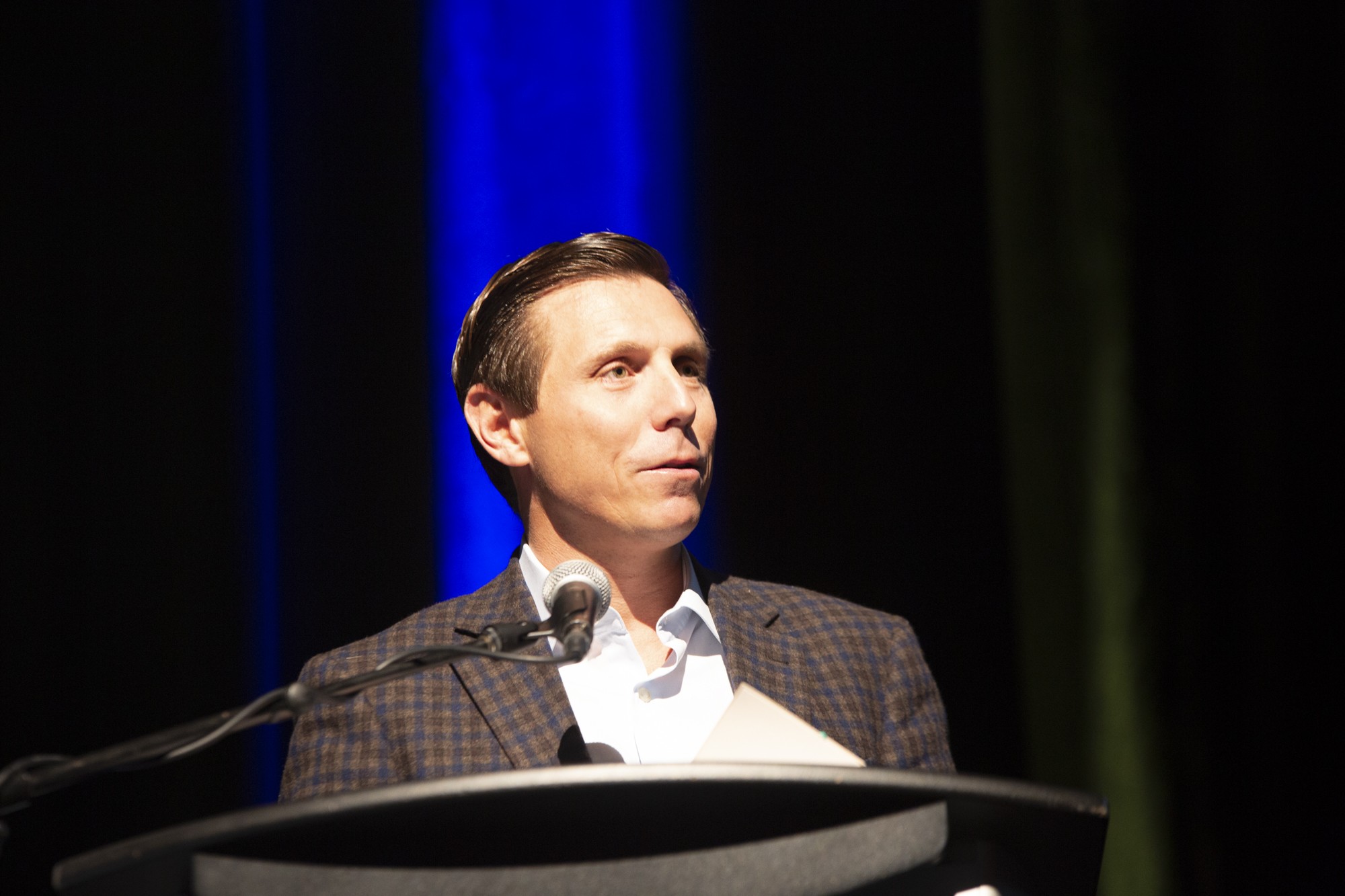 Mayor Patrick Brown
He credited "[Ryerson president] Mohamed Lachemi, for sure; Bill Morneau, the finance minister, was a real ally. The MPs were all great, advocated for us. [Brampton South MP] Sonia Sidhu immediately came to our office and said, 'We're going to help you find federal support.'" He also credited Rogers' Joe Natale with moving the file forward.
Brown said RBC was an ideal partner, as the bank has a history in the city going back over 100 years. He also said he was impressed during a tour of a Rogers facility a few months ago.
"They had some great ideas on smart city technology, on 5G. We spoke to them about this (the Cybersecure Catalyst), because they have their campus here, it has been a natural relationship."
Rogers Communications has pledged $10 million towards the project, with RBC is putting in $5 million. The federal government is contributing $10 million, and the City of Brampton $5 million.
Details on what exactly will happen at the centre devoted to cyber security remain a little vague, but Rogers' contribution is designated to help educate "small business leaders about cyber threats and how to address them, train young Canadians for jobs in the cybersecurity field, and provide continual learning for the Rogers technology team to tackle new challenges in cybersecurity."
RBC's contribution is meant to focus on educating and training underrepresented people to create a diverse talent pool.
The City of Brampton and FedDev Ontario, a federal institution that is part of the Innovation, Science and Economic Development portfolio, are contributing the public sector dollars coming into the program.
"This investment will foster an ecosystem in cybersecurity right here in Brampton, aimed at tackling a US $600-billion global cybersecurity threat," Brown said at Friday's press conference.
The catalyst is expected to be owned and operated by Ryerson as a not-for-profit in Brampton's downtown core. It will bring together leaders from within industries, government and academia to develop "best practices" in developing cybersecurity strategies. Developing the centre is expected to create 790 jobs in Brampton.
City council approved Brampton's share of $5 million last February during a visit by Ryerson Provost Glenn Craney, Mohamed Dhanani (advisor to Ryerson President Mohamed Lachemi), and the Cybersecure Catalyst's executive director, Charles Finlay. The city will draw $1 million per year for five years from a pool of $50 million council had approved for the now-cancelled Ryerson extension campus.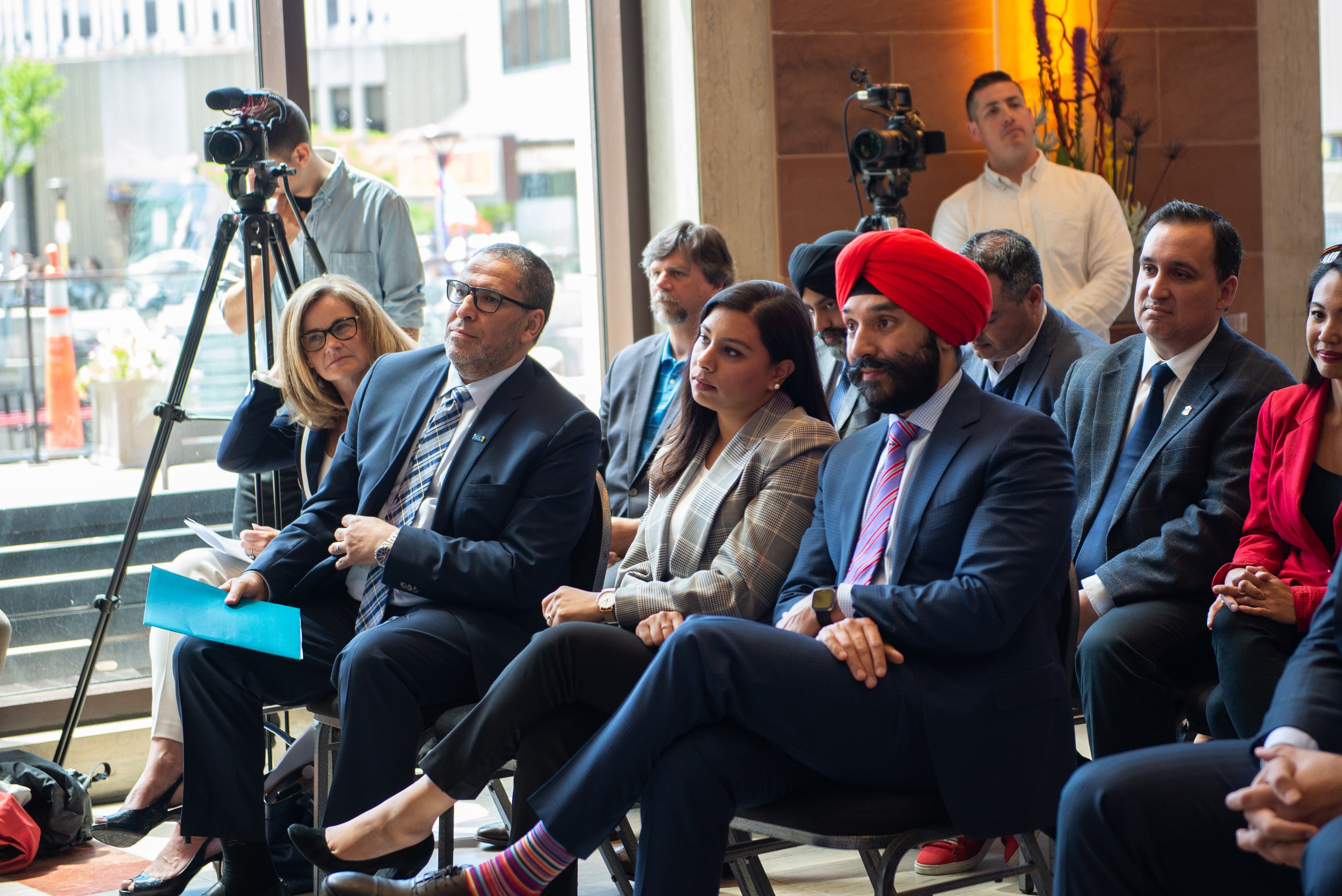 Brampton MP Ruby Sahota (centre) and Science and Economic Development Minister Navdeep Bains during Friday's announcement.
Finlay offered some details on the programming to be offered when the catalyst opens this fall. "We expect to launch our Women in Cyber program with RBC before the end of the year, and we also expect to launch our education programming for small businesses quite soon as well," Finlay told The Pointer.
Ethical hackers, more commonly known as white-hat hackers, will be part of the centre's research and development program, testing security measures through penetration testing of firewalls and running various scenarios.
Finlay added that the catalyst will comprise "four general pillars of activity":
Training typically underrepresented demographic groups (women and new Canadians) in cybersecurity and providing additional training to existing cybersecurity professionals

Building a commercial accelerator and shared workspace for growing Canadian cybersecurity companies

Providing support for applied research and development

Undertaking public education and policy development to provide information to small and medium-sized businesses, which are particularly vulnerable to cyber attacks.
If the dream of creating a robust cybersecurity research centre is realized, Brampton could become a leader in that field during a time when cyber threats around the world are growing. The New York Times recently reported that the United States has been ramping up "digital incursions" on the Russian Federation's power grid, in response to claims that the Russians have planted malware that could sabotage American power, water, gas and oil systems. Russian interference in the 2016 presidential election and many other international elections is also well known.
Canada, in 2011, was the victim of a major cyberattack at the hands of IP addresses originating in China. Computer systems in three major departments—including the Treasury Board, finance department and the military's R&D department known as Defence Research and Development Canada—were compromised, leaving the country's intelligence community reeling.
The city of Baltimore was "held hostage" by a ransomware attack last month. Ransomware is a type of malicious software designed to block access to a computer network until a ransom is paid. Stratford, Ont., was hit this month as well, leading Police Chief Greg Skinner to say, "We are all vulnerable."
Virtually no organization, including the City of Brampton, can claim to be free of threat from such attacks. Natalie Stogdill, of the city's media relations office, said that the city "has cybersecurity, risk management and business continuity practices in place to address such incidents. The City must report breaches of personal data to the Information and Privacy Commissioner of Ontario, and notify the parties involved."
Finlay said the city can create an important role for itself by hosting the Cybersecure Catalyst. "I think that Brampton can become a national hub of leading the country in cybersecurity both in defending institutions from cyber challenges, but also in a positive way, in creating entrepreneurs who are developing cybersecurity solutions and cybersecurity tools."
Email: [email protected]
Twitter: @mansoortanweer
Submit a correction about this story