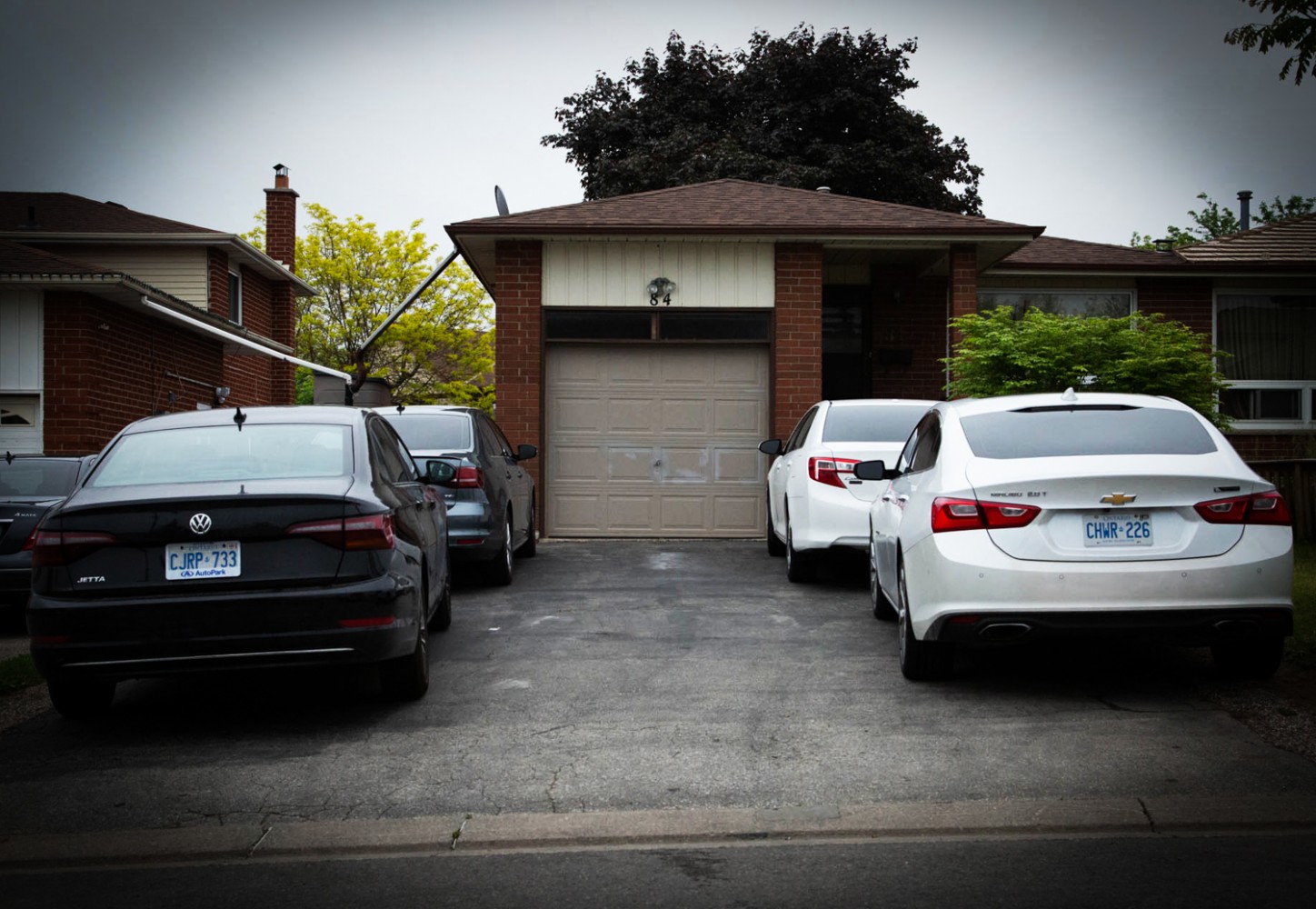 Photos by Mansoor Tanweer
Bid to register more secondary suites starts with making it cheaper
Brampton's Planning Committee took a leap toward tackling the city's big problem of unregistered basement apartments on Monday by voting to slice the fee for registration to a flat $200 — from as much as $1,200.
The hope is that making it cheaper to legalize secondary suites would encourage more homeowners to come clean about the presence of tenants, get the necessary inspections to ensure the safety of these apartments, and make it easier for everyone from firefighters to school officials to plan for the number of people actually living in the home and neighbourhood.
"It's good to see that we're making some progress after almost five years of me banging my head on this issue. … We're losing control of the situation," Councillor Jeff Bowman said rather grimly in the meeting. Bowman has been vocal on council and to The Pointer about safety concerns that secondary suites pose to residents, who often cram like sardines into tinderbox living spaces with unsafe electrical work. "If we don't do something quickly, we're going to have major problems, and thank God we haven't had a major fire yet where we've lost 10, 15 lives. But it's going to happen if this continues."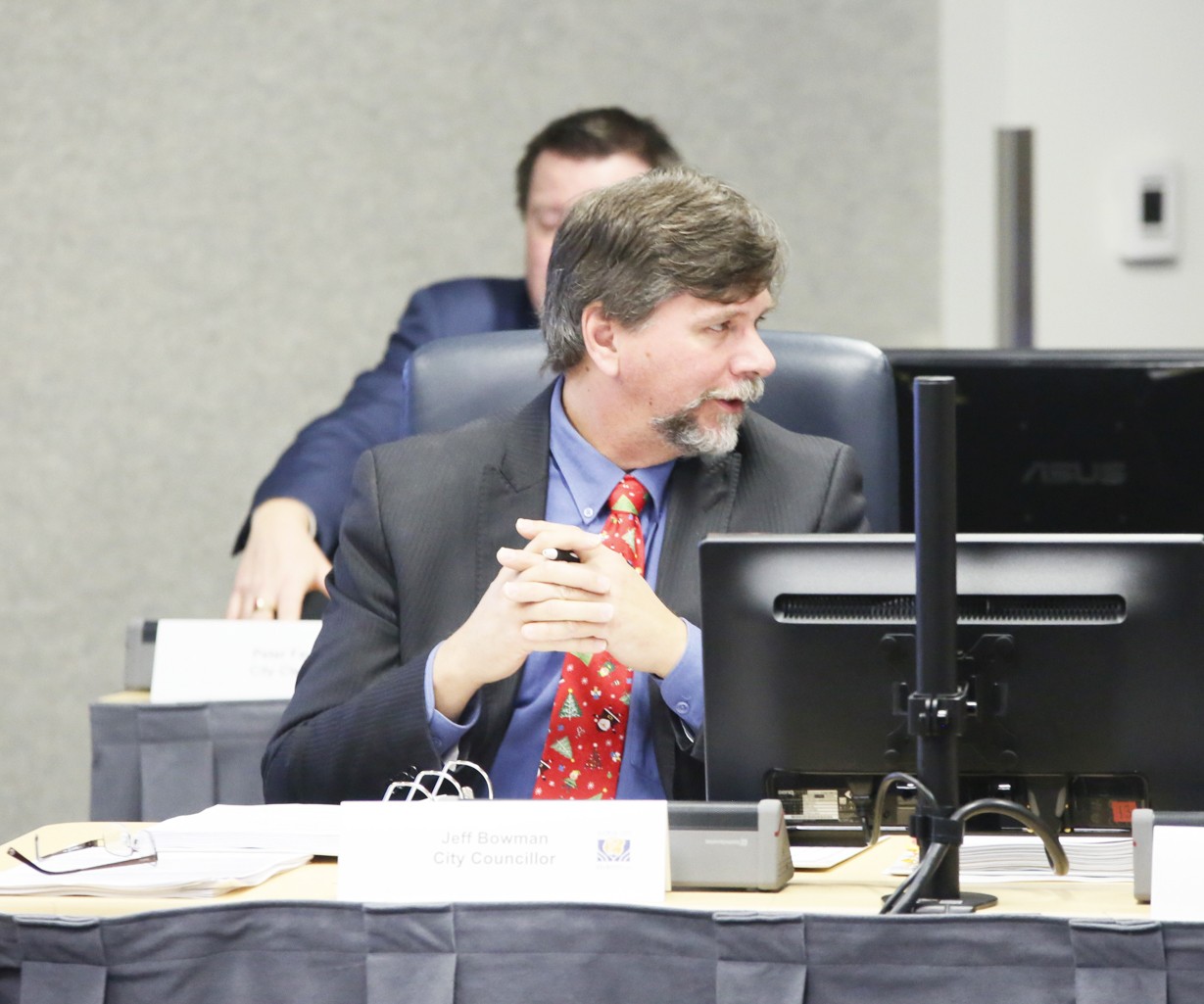 Councillor Jeff Bowman
The motion was one of two items on Monday's agenda concerning secondary suites. The other was a far-reaching overview of student housing in the city, reflecting the presence of Sheridan College and an expanding population of international students in the city. Algoma University's plan to grow a full-fledged business school campus near Four Corners is likely to contribute to that boom, alongside the city's continuing efforts to help Ryerson University establish a presence downtown.
The pace of legalization of secondary suites, which requires homeowners to comply with safety standards and bylaws, has been snail-like. Since 1996, only 3,726 of the estimated 30,000 to 50,000 units in the city (it is impossible to know how many) have been legally registered.
Only 1,508 have been registered since 2015, when the city introduced its new secondary suite bylaw, one that provided guidelines for landlords on how to bring their property into compliance. The cost of compliance is one factor in the reluctance of landlords to come clean: Finishing a basement to be compliant with regulations could run the owner tens of thousands of dollars. On top of that comes the registration fee.
Reducing the fees was recommended in a report submitted by city planner Elizabeth Corazzola, manager of zoning and sign bylaw services. Brampton has been in a league of its own, with a two-tier fee system: $700 for a landlord who lives in the house the secondary suite is in, and $1,200 when the owner does not live in the house. If the move is ratified by city council, the new fee would be a single $200 non-refundable payment.
The next most expensive cities compared in the report are Whitby and Newmarket, which price their registration process at $250. Aurora and Markham charge $150; Barrie just $5 more; and Mississauga makes registering basement apartments with the city free.
"It's good to see that we're going to make it a little easier for secondary units to register," Councillor Harkirat Singh said in council.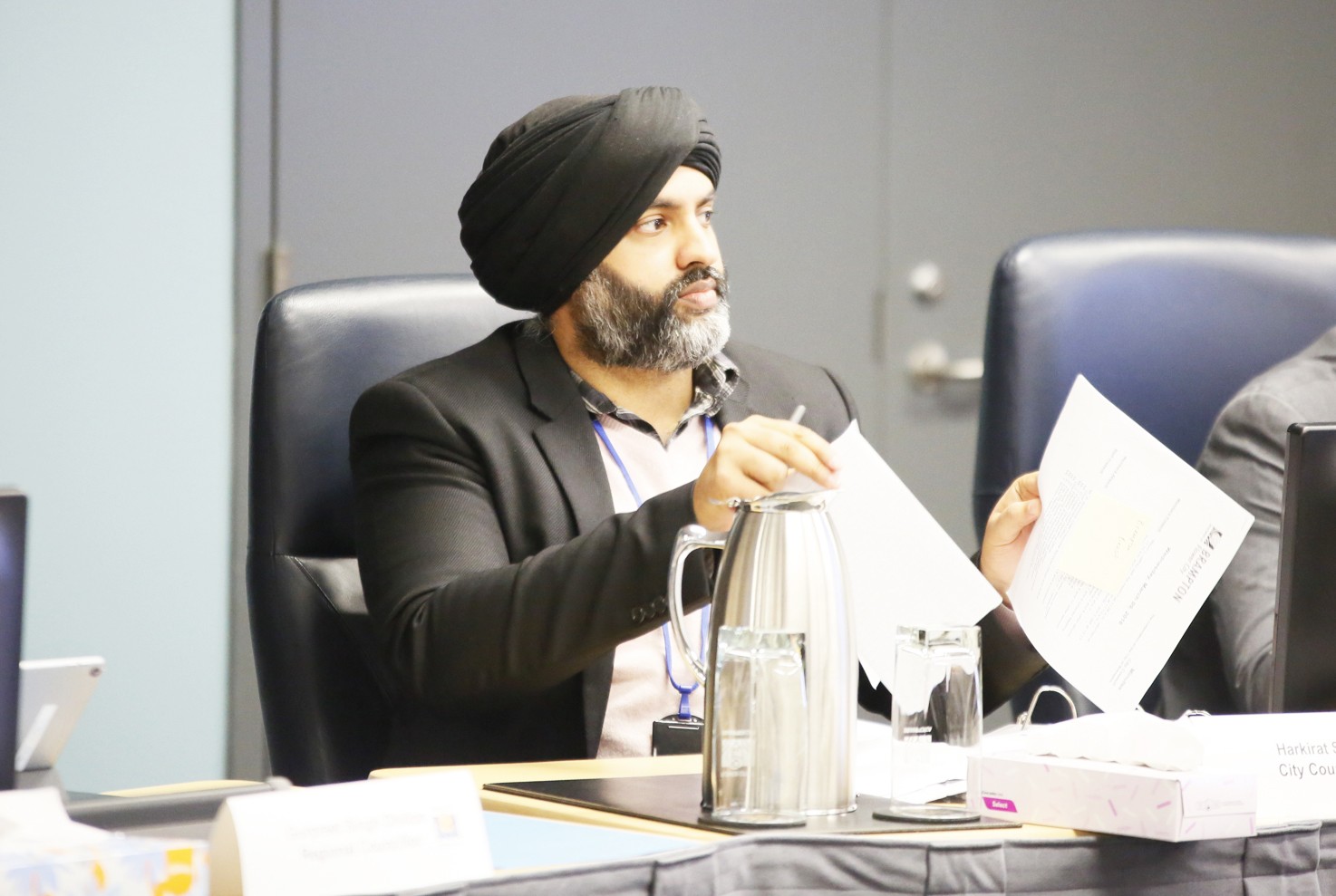 Councillor Harkirat Singh
Basement apartments are often a necessity for cash-poor students, which is why staff took a look at them in their report on student housing. In May 2018, after news broke that Ryerson University was looking to expand into Brampton, council asked staff to conduct a student housing policy review. When the Ryerson campus was cancelled, city planners decided to broaden the scope of the study by including Sheridan and Algoma students in the picture.
The report that came forward provides a detailed account of the state of housing for students. Between the 2014/2015 and 2017/2018 academic years, the number of international students at Sheridan College's Davis Campus had increased by 70 percent, to 2,185 students. The domestic student body had decreased by 7 percent, or 391 students. Sheridan has an on-campus housing capacity of 350, which it has not filled in its entirety for the past four years. In 2018, on-campus residences were at 95 percent occupancy.
Algoma University earlier this year announced that it plans to expand its downtown Brampton facility at 24 Queen St. East to allow 500 students to attend, up from 300. It hopes to raise that to 800 students eventually.
There are concerns that rising student populations will put more pressure on Brampton's housing situation, which is already strained by the city's explosive population growth. The Canada Mortgage and Housing Corporation estimated in 2018 that Brampton's vacancy rate sits at a scant 1.2 percent, worsened by the limited stock of affordable housing in the city.
"We've seen a large uptick of rooming housing complaints, lodging house complaints, illegal lodging house complaints, throughout the city. They aren't necessarily in the southwest portion of the city (near Sheridan). They are expanding throughout the city and are very much in the northeast part of the city as well," John Avbar, manager of bylaw enforcement, told Councillor Charmaine Williams in response to a question.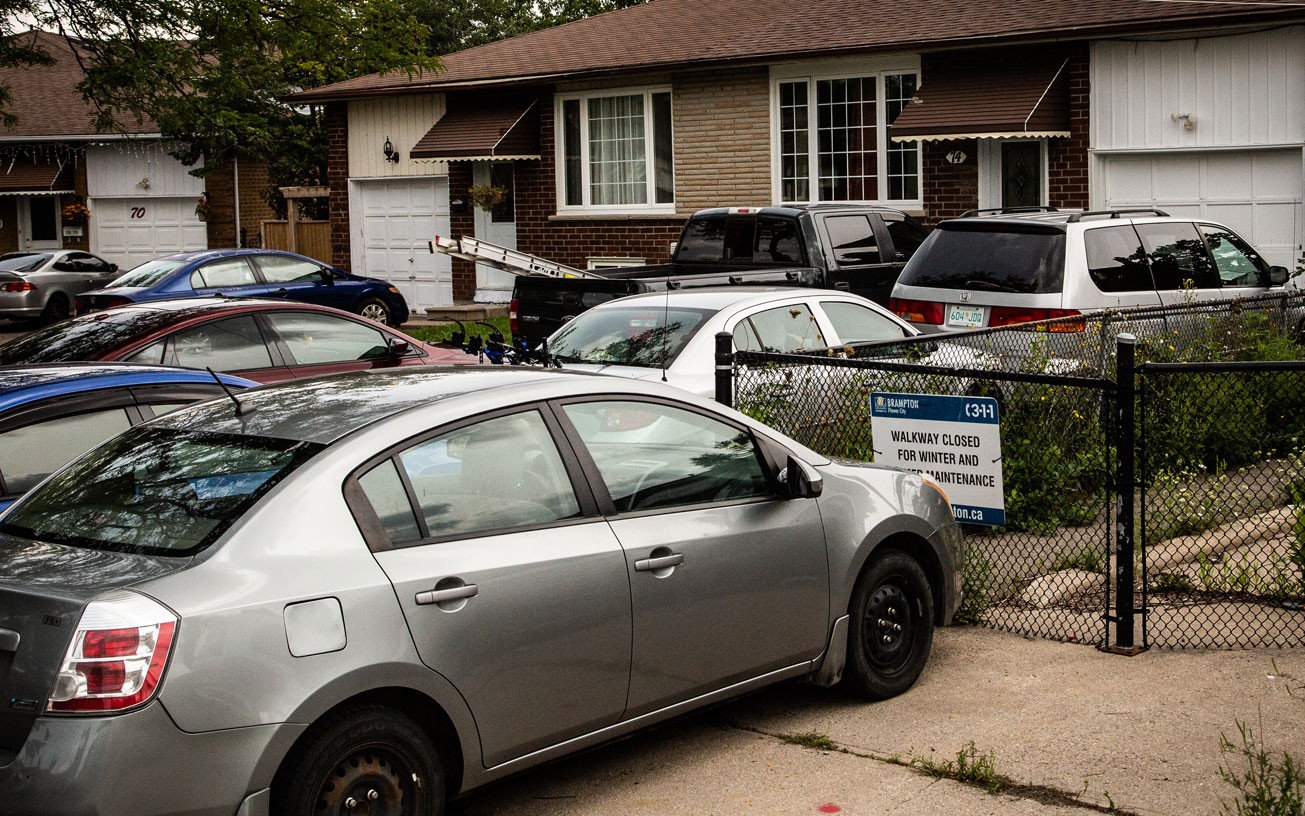 Part of the review looked into whether Sheridan's presence helped to stimulate an increase in secondary suites. The report to council showed that while there is an increase in secondary suites and rooming houses, it cannot be directly attributed to the college. Many of the students living in basement apartments, be they international or Canadian, actually commute outside the city to attend post-secondary institutions in Toronto or Mississauga.
The question remains as to how best to regulate secondary suites. Two options were explored in the report: to maintain the status quo, continuing the one-time registration process introduced in 2015, or to go to licensing, which would require annual inspections to renew the owner's licence.
Staff recommended that council go with the status quo, as the city is too understaffed to inspect thousands of properties each year. The city would have to hire an additional property standards officer for every thousand units, each of which would cost the city about $110,000 per year. The city would also have to hire five fire inspection officers and one assistant divisional chief for every five officers. The staff report suggests that would lead to prohibitive annual costs for new employees and their vehicles.
Bowman offered a nuanced solution, whereby licensing inspections would be conducted once every five years, but no other debate occurred on the question.
While the report was referred back to staff for further study, Councillor Rowena Santos' motion for staff to explore creating a steering committee was pushed through also. "I actually don't know whether or not these institutions are asking those basic questions, as to where these students are going to live in the city of Brampton. So I'm wondering if … we should form [something] similar to Oshawa, Hamilton, Guelph, where they had steering committees," she told council.
Email: [email protected]
Twitter: @mansoortanweer
Submit a correction about this story