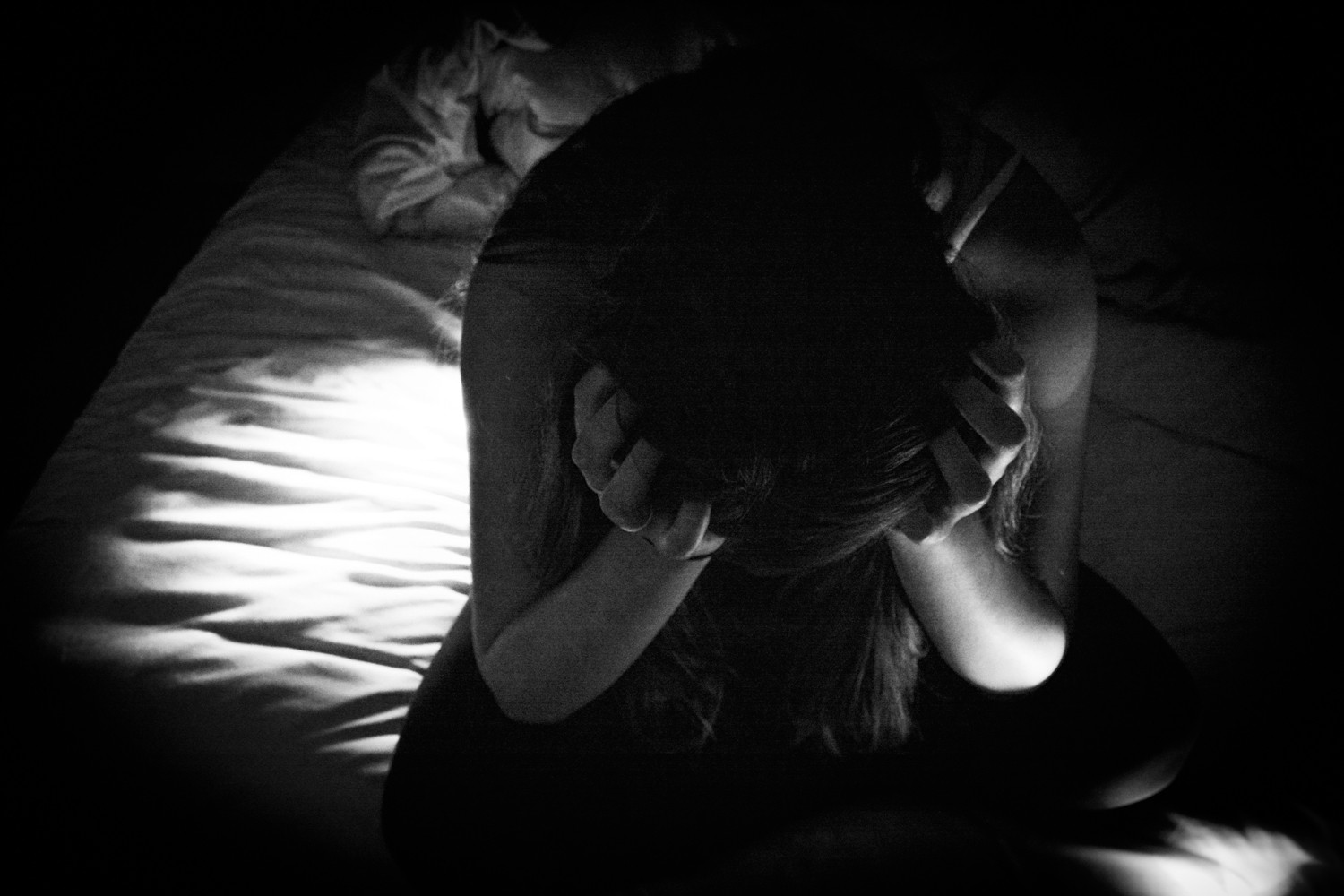 Photos by Joel Wittnebel/Mansoor Tanweer/Graphics by Joel Wittnebel/Peel Regional Police
Complex issues behind increasing domestic disputes in Peel
The image is jarring.
A graphic representation of the variety of calls received by Peel Regional Police clearly shows that family and intimate-partner disputes are by far the most common reason Peel citizens call police. Calls involving domestic disputes are more than twice as frequent as calls for medical assistance or a suicide attempt. And last year, they were more common than calls related to weapons, assaults and break and enters—combined.
The numbers are striking, but they shouldn't be surprising. Police have been reporting similar results for years.
The number of family dispute calls received by Peel police rose from 5,398 in 2014 to 7,172 last year, a 33 percent increase in five years. A similar trend is observed in intimate-partner disputes, which increased 23 percent, from 8,107 in 2014 to nearly 10,000 in 2018.
"It's an unfortunate reality, and it's not just this community," says Chuck MacLean, executive director Family Services of Peel. "The thing about intimate partner violence [is] it doesn't have any boundaries; it covers all ranges, it could be anybody. It's like an onion — there's so many different layers and therefore reasons why it may occur."
That's not to say that each of these disputes turns particularly violent. Numbers from Family Services of Peel show that in 2015, of the 8,509 calls for intimate partner disputes received by Peel police, 2,040 resulted in charges being laid. That said, 2019 began in a particularly scary way. To date, the region has seen six homicides, five of which have been intimate-partner related.
A similar trend was observed at the start of 2018; there was a pair of domestic-related homicide that January. On Jan. 11, 2018, 32-year-old Baljit Thandi and her 60-year-old mother, Avtar Kaur, were both stabbed to death inside their Brampton home. Dalwinder Singh, Thandi's husband, was charged with second-degree murder in their deaths. The very next day, 61-year-old Elaine Bellevue was stabbed to death and her daughter left in critical condition. Robert (Bob) Bellevue, 61, faces first-degree and attempted murder charges.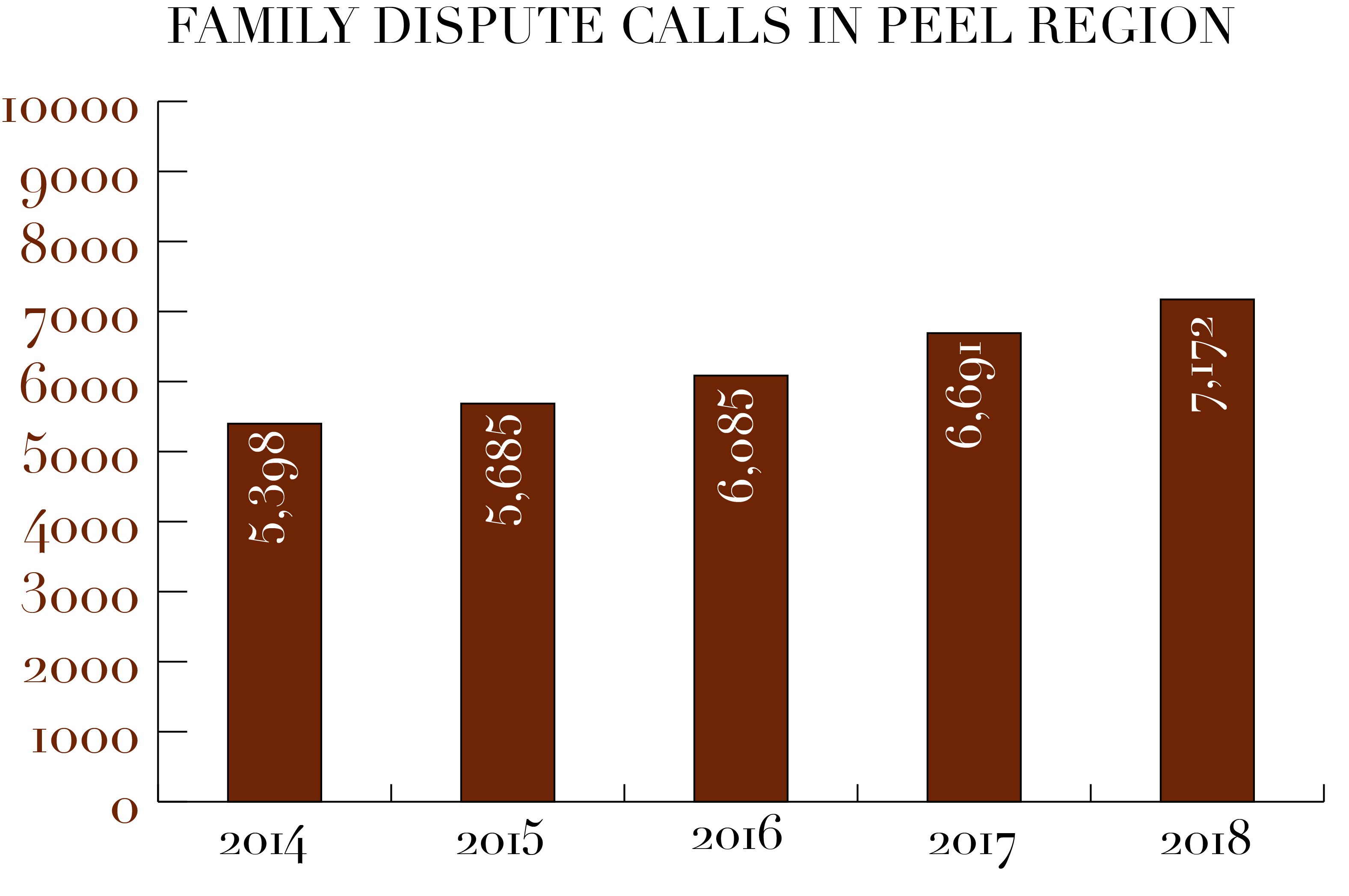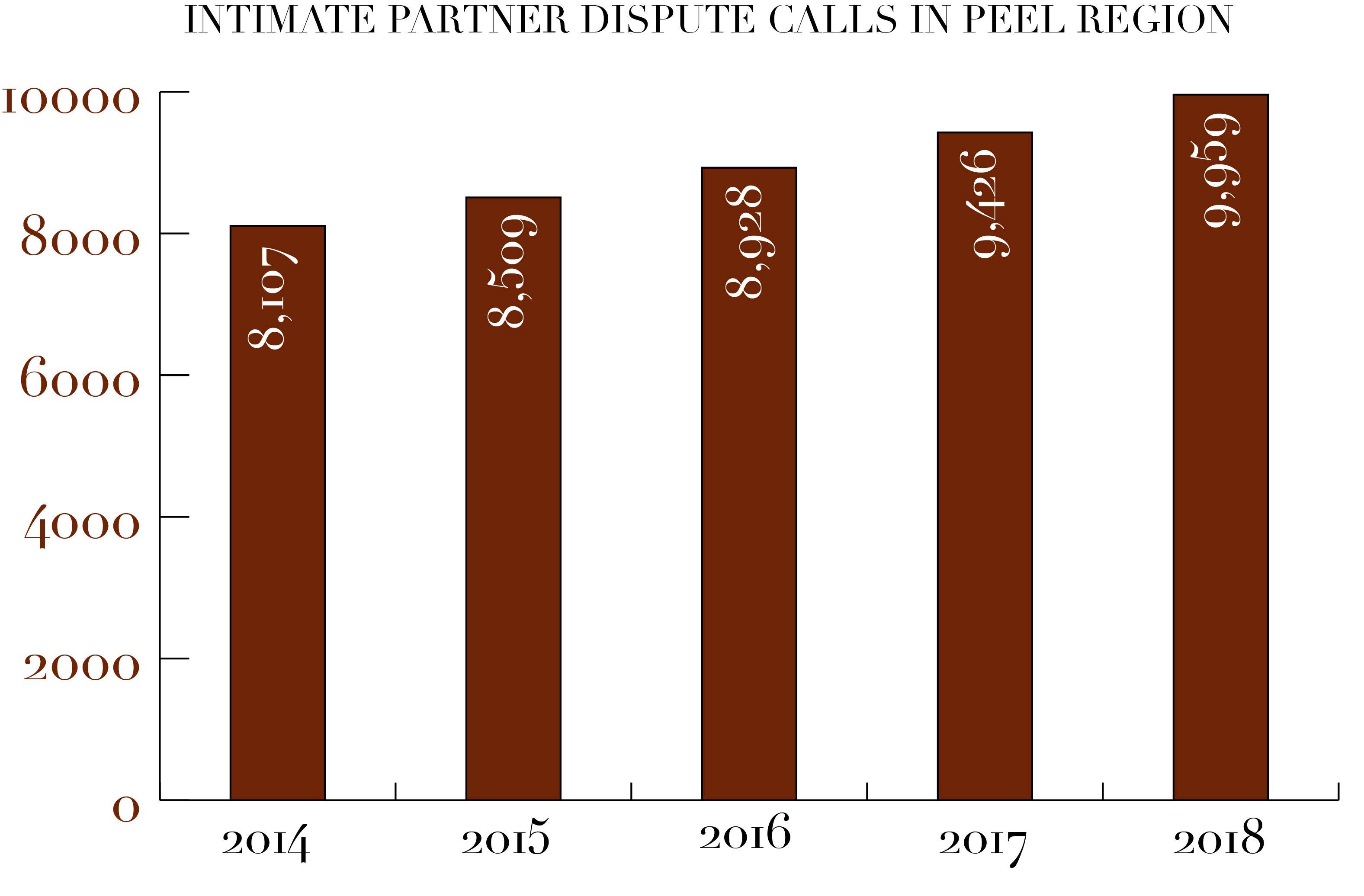 "We are working very closely with our partners on this," interim police chief Chris McCord told regional councillors Thursday. "That is something we are working on and taking very seriously in trying to address."
However, the problem of domestic disputes does not lend itself well to easy solutions.
"People's lives are complicated beyond belief. There's no simple solution, unfortunately. I wish there was," MacLean says.
In Peel Region, the dynamics of a diverse population, including many people facing the pressures of being new to the country, may contribute to the rising number of disputes.
Across Peel Region, where more than half of residents are immigrants, the conflicts that come with leaving old ways behind and adapting to a new country can add tension in an already tumultuous situation. Family dynamics often start to shift after arriving in Canada.
Studies have shown, for example, that women often pick up new languages quicker than men. For new immigrant families, the woman may find work more quickly than her male partner.
"So the traditional relationship has now started to shift, where the female of the family is now working [and] the man may still be struggling to find appropriate work," MacLean explains. "The dynamic in the family starts to shift a little bit, and traditions that they may bring from their country of origin [don't] resonate with how we function within Canadian society."
Interim police chief Chris McCord
That is not to say that immigration issues hold the blame for the increase in partner disputes, MacLean says.
"We collectively fall down at some level. New people come into Canada, but we don't provide the proper information for them, what it's like to be here. They understand climate and language, but it's the subtle nuances of what it's like" that they're missing, he adds. "I would hate that anybody would paint [a] picture [of immigration] that it's negative. It's not a blaming thing, it's the reality."
Family Services of Peel offers a wealth of programs to help families and women in need, geared toward not only partner disputes and domestic violence, but also trauma intervention, counselling services and employment resources.
A widely used program in Peel and across Ontario to help address domestic conflicts is the Partner Assault Response (PAR) program, which is used in minor partner disputes that have gone before family court. Instead of incarceration, a partner who has committed an assault on a family member can choose the 12-week PAR program, which involves counselling and sessions on topics such as effective communication, understanding and managing anger, and gender roles.
"It's a very interesting progression, because you see men coming in with an attitude and then leaving with a very different, very positive attitude, and starting to accept their role in what transpired in the intimate-partner violence," MacLean says.
Unfortunately, there's a lengthy waiting list for the program in Peel, a reflection of the increasing number of charges in such cases.
The challenge with many programs geared to dealing with intimate-partner violence is that they are all designed to intervene after a violent conflict has taken place.
Unfortunately, these programs have evolved in a reactive way rather than a proactive one, MacLean points out. "[We need] to set up the whole process to look at, how do you become proactive, (for example) in the country of origin, and providing appropriate educational information and support prior to coming here?"
It also means starting early, MacLean says, for example by reaching children in schools and talking about bullying and its impact.
The Family and Schools Together (FAST) program of Family Services of Peel has a particularly positive impact on new Canadians, MacLean says; the eight-week prevention and parent involvement program in elementary schools brings whole families to school to participate in fun activities aimed at strengthening family relationships, empowering parents, and forging positive relations between the family, teachers and staff.
It's a constant learning experience for Family Services of Peel to adapt programming to tackle evolving issues, MacLean says. "We're in a constant state of flux trying to address what is needed."
Email: [email protected]
Twitter: @JoeljWittnebel
Submit a correction about this story