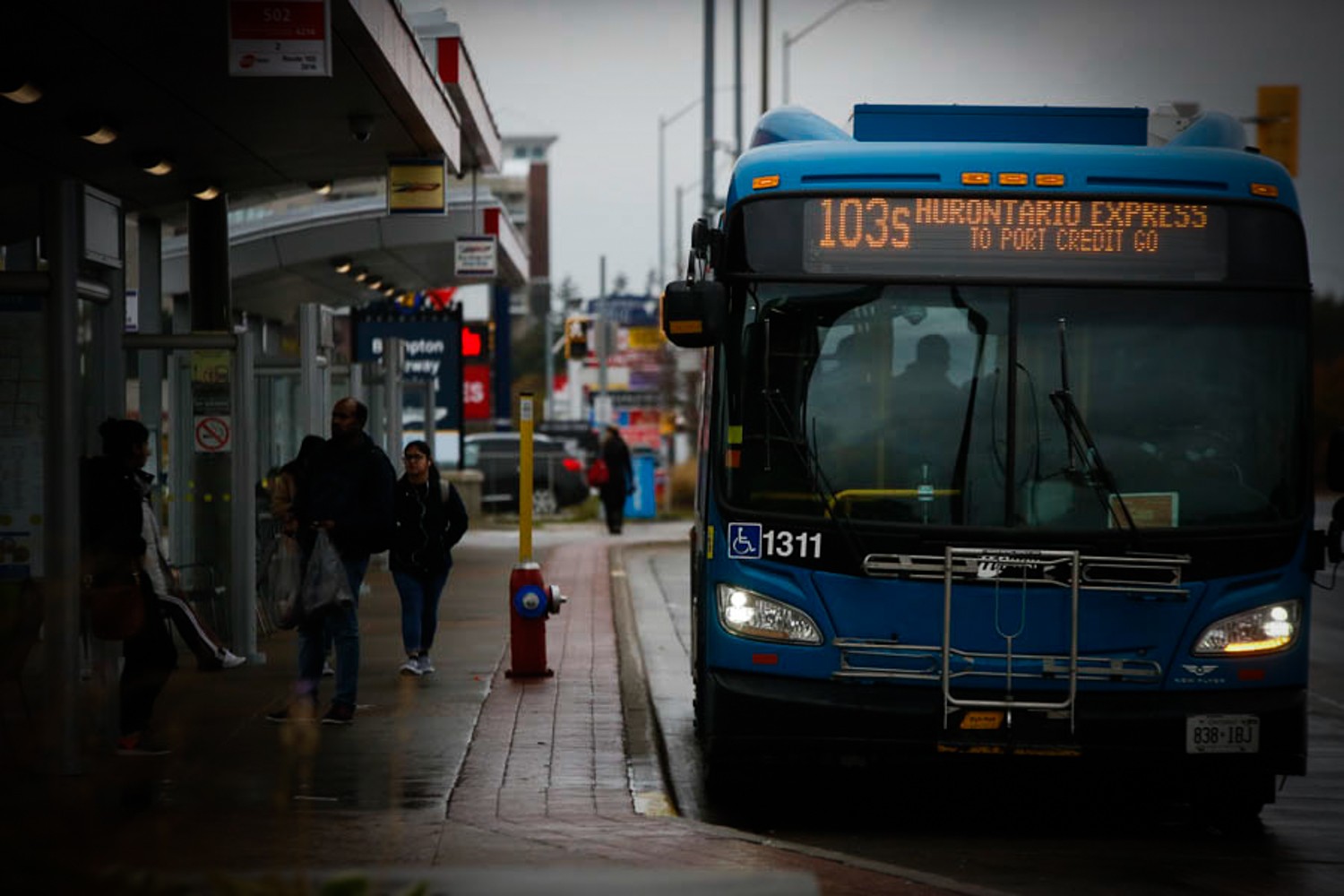 Photos by Mansoor Tanweer
Province withholding federal money meant for municipalities, city staff say
It appears Brampton may be hit with yet another funding loss at the hands of the province. City staff submitted a report to Wednesday's council meeting stating the province has yet to open intake for funding applications for various transit projects, leaving huge sums of approved money from the joint federal-provincial Public Transit Stream fund in limbo.
Just over $191 million in federal funds and $158 million from the province, totalling just under $350 million for Brampton — cash meant to be doled out over 10 years for various transit capital projects — is sitting stagnant. The city has budgeted $47.3 million for 2019 from that amount, subject to actually receiving cash from the transit stream.
Without that money, Brampton will have to pay for improvements to its transit assets itself. Staff is asking council to instate $21.5 million toward purchasing new buses, replacing older ones and maintaining and refurbishing the existing fleet. Of that amount, $14.8 million will have to be drawn out of reserves.
City Treasurer David Sutton did not mince words when he told The Pointer that Brampton Transit is now going it alone.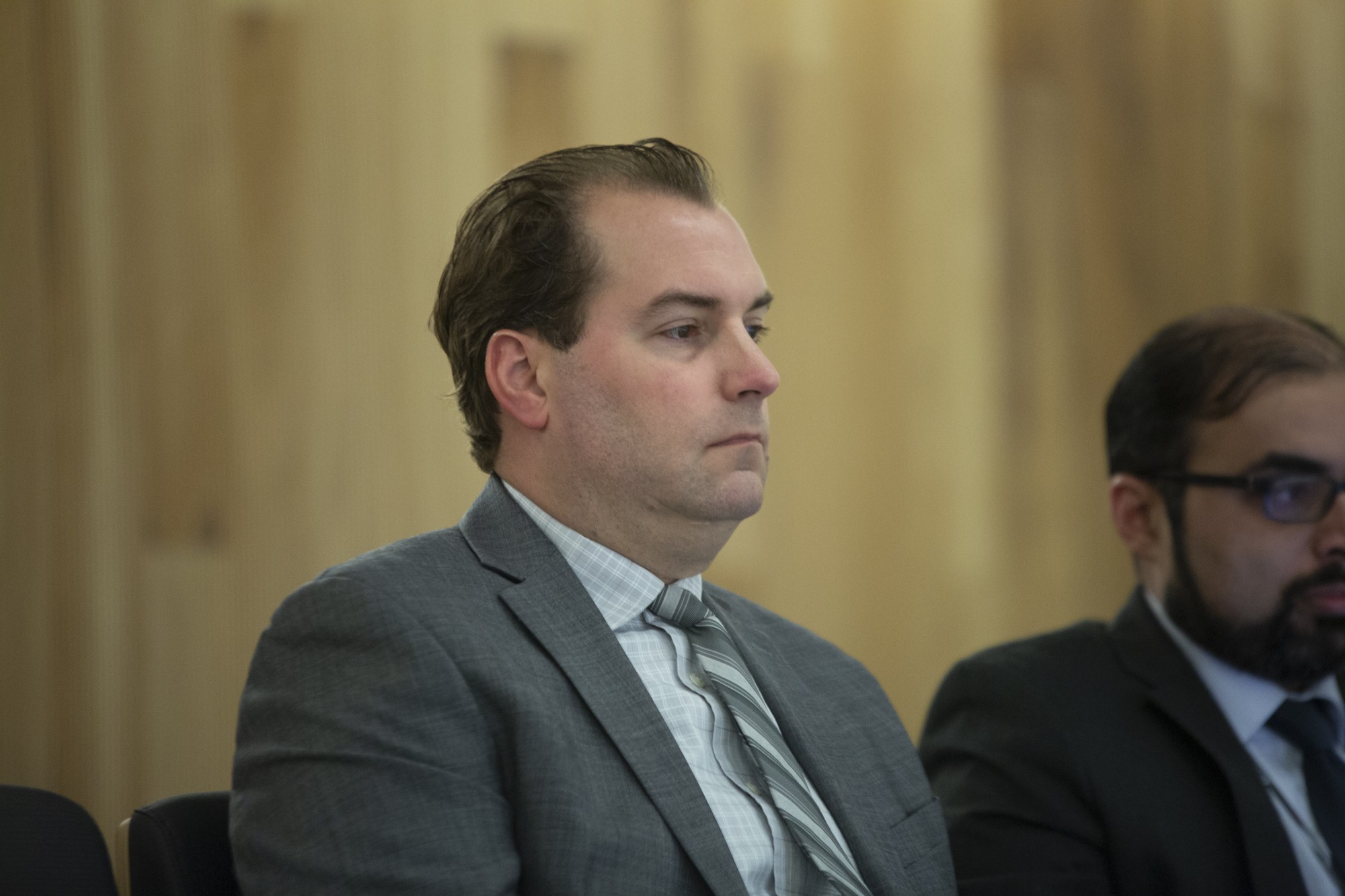 City Treasurer David Sutton
"Through this report you can see that it is already becoming a bit of an issue. We do have a transit service that needs to continue on. Without the approval of that funding, we're having to subsidize, to provide interim funding at a minimum to proceed with projects," Sutton said.
His sentiments come from a real concern. Brampton is experiencing explosive population growth due to a large influx of newcomers, which means, he said, the city needs "growth projects such as adding additional transit buses, and also just maintaining and replacing the existing fleet to keep service going. So we're already having to allocate additional tax-supported funding to this, where we would have otherwise relied on the province and federal government."
Several projects could have used that money. The federal-provincial funds would allow the city to purchase seven buses for the Airport Züm line project ($9.8 million), 40 replacement buses ($142.6 million), shelter pads and stops ($1.2 million), and to spend $10 million on Presto fare payment equipment, among other things.
The Ontario government has opened up funding for some parts of the province, namely Toronto and rural and northern communities, but not the Greater Toronto Hamilton Area, which includes Brampton.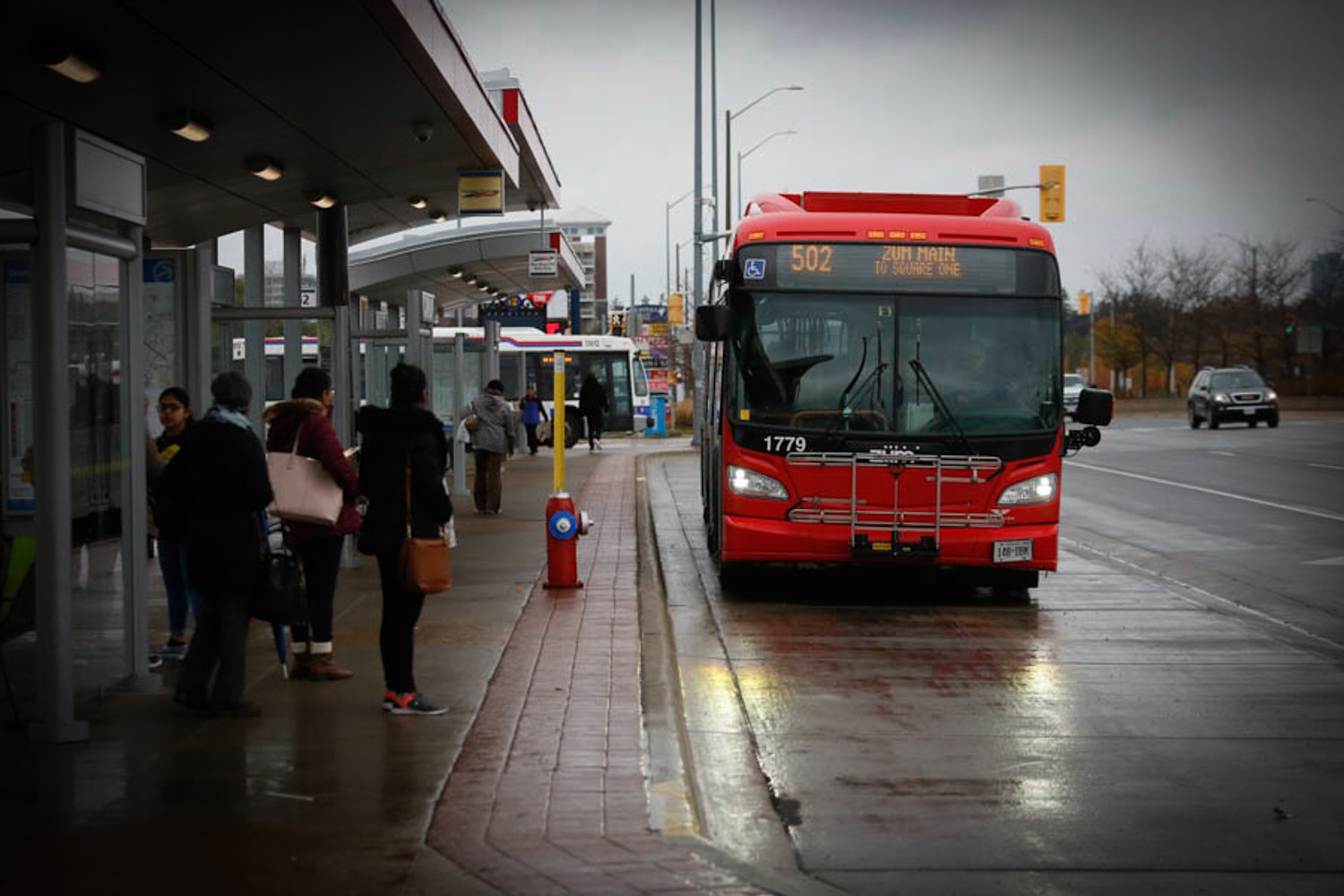 "Our government has put forward five projects as part of our $28.6-billion regional transit plan to get people across the GTA moving. We will have more to say on opportunities for specific municipalities in the coming weeks," Brampton West MPP Amarjot Sandhu (PC) said in an emailed response to The Pointer.
The government of Premier Doug Ford unveiled the $28.6-billion transit plan for GTA municipalities in April. Part of that cash is meant to go to Ford's Toronto pet project, the Ontario Line, an extended version of the downtown subway relief line long sought by transit advocates. The PCs estimate that projects will cost about $10.9 billion. There has been no mention of how much of the $28.5 billion would go towards Brampton or its ambitions for higher order transit.
"To date, we've submitted 54 critical projects to the federal government, including five projects that are part of our $28.6-billion GTA transit plan. The federal government has said Ontario's priorities are their priorities, so we're asking them to work with us and approve these projects that will benefit the people of Ontario," Provincial Infrastructure Minister Monte McNaughton said in an emailed statement.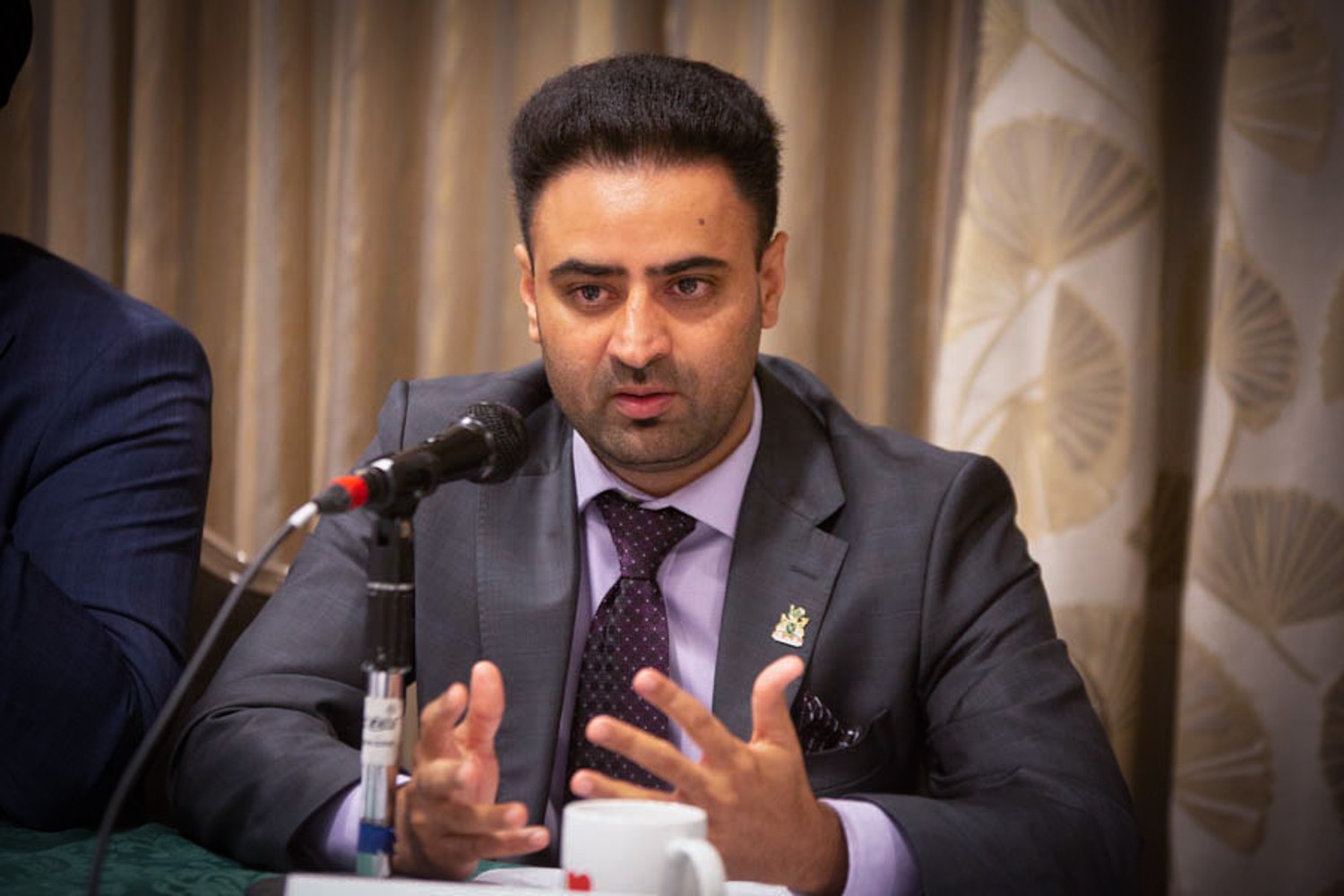 Brampton West MPP Amarjot Sandhu
"The previous Liberal government left our province in a massive $15-million hole. They made promises with no plan to pay for them. We took the time to get it right," he also said.
The Investing in Canada Infrastructure Program is a long-term federal program to fund infrastructure nationwide, to which the government under Stephen Harper had pledged $128 billion. When the Liberals took power, they topped up the funding by $60 billion, making an enormous $188 billion available for infrastructure projects across the country. From within that fund, $22 billion was earmarked for transit funding, and roughly $11.8 billion of it has been allocated to Ontario specifically.
The province and feds signed an Integrated Bilateral Agreement whereby the federal government would allocate funds to Ontario, to be filtered down to the municipalities. The agreement specifically requires that $11.8 billion would be allocated to the government of Ontario. Monies from the fund were expected to be spent on "green infrastructure; community, culture and recreation infrastructure" as well as the Public Transit Stream, on which Brampton was relying.
"The way they apportioned it federally to the different provinces and territories, it was based on a mix of population and ridership, which was 70 percent ridership, 30 percent population," Alex Milojevic, general manager of Brampton Transit, told The Pointer. "In the province of Ontario, that was disbursed to municipalities solely based on ridership alone."
Brampton Transit has been experiencing double-digit increases in ridership for years. In 2017, the system had 17 percent growth in ridership numbers, and 14 percent the year before that.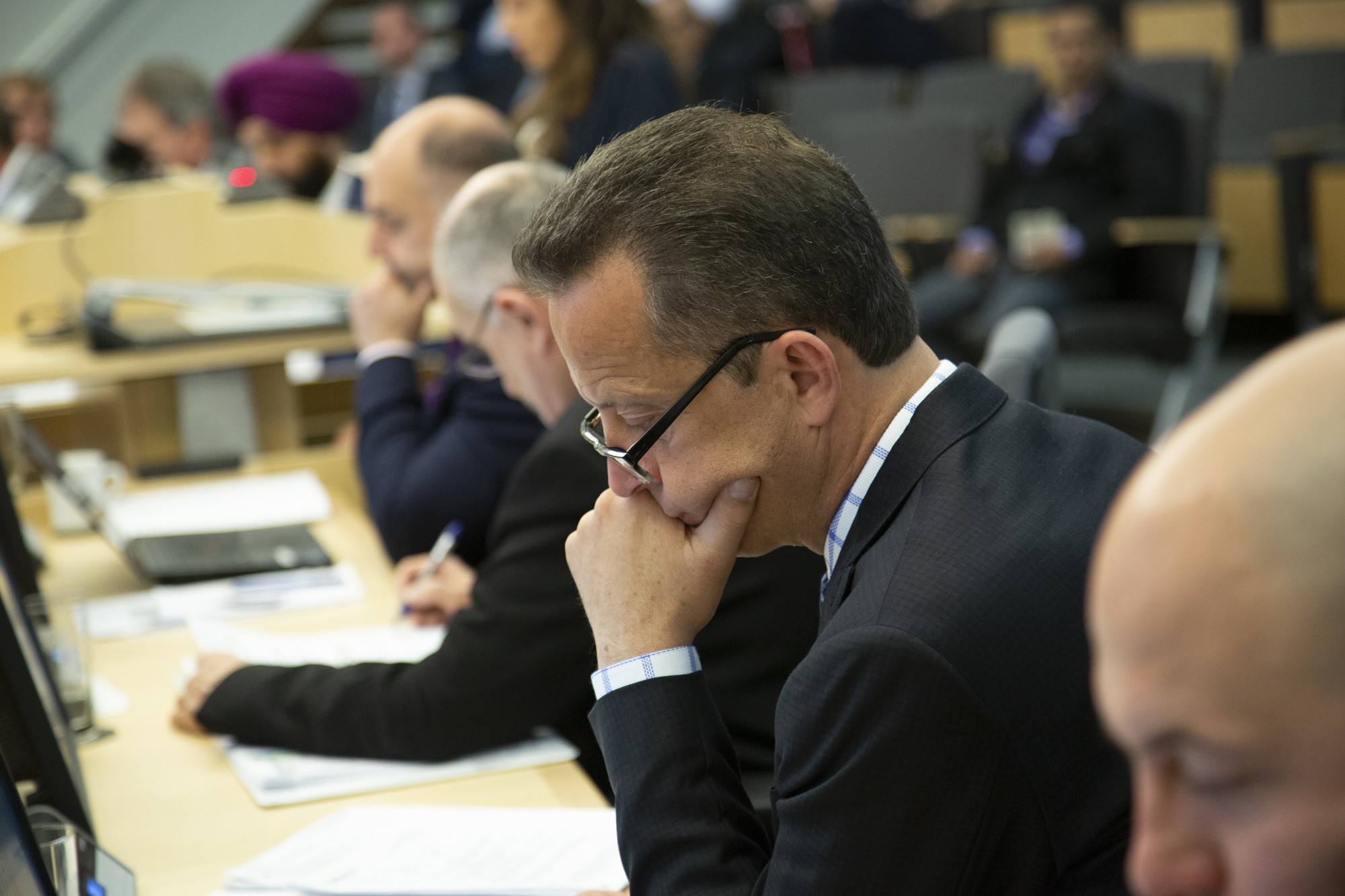 Alex Milojevic, general manager of Brampton Transit
Ambitious capital projects such as building a transit hub downtown and pursuing a Main Street light rail transit route will require buy-in from other levels of government. Last month, council empowered Mayor Patrick Brown to seek funding for the LRT, which, before the original plan was voted down by city council in 2015, was fully funded by the province.
The transit hub project is an expansion of the Brampton GO station in the heart of downtown that will be integrated into the Centre for Innovation building, part of Ryerson University's presence in the downtown. Staff have asked for $30 million from council, contingent on funding from the public transit stream, to fund the hub. But they also said that if funding was not forthcoming from upper tier governments, the city would have to go into debenture funding to make up the difference.
The provincial budget released in April failed to mention a Brampton project even once. Meanwhile, it allocated $1 billion toward the nascent light rail project in neighbouring Hamilton.
Ottawa and Queen's Park have repeatedly blamed each other for the slow flow of promised funding to Ontario municipalities trying to keep up with a backlog of repairs, replacements and improvements to aging infrastructure.
"[Infrastructure] Minister [Monte] McNaughton has a positive and productive relationship with Federal Infrastructure Minister [François-Philippe] Champagne," Sandhu said, in regard to the apparent blockage of federal funding. "They have met in person and over the phone many times, and their staff are constantly in touch. Minister McNaughton has also been crisscrossing the province making announcements, including ones with the federal government. Again, we're asking the federal government to work with us and approve these projects that will benefit the people of Ontario."
With Mayor Patrick Brown remaining mum on whether any new federal commitments were made at last week's Federation of Canadian Municipalities gathering in Quebec City, it seems that Brampton infrastructure projects are getting little by way of support from other levels of government.
Email: [email protected]
Twitter: @mansoortanweer
Submit a correction about this story