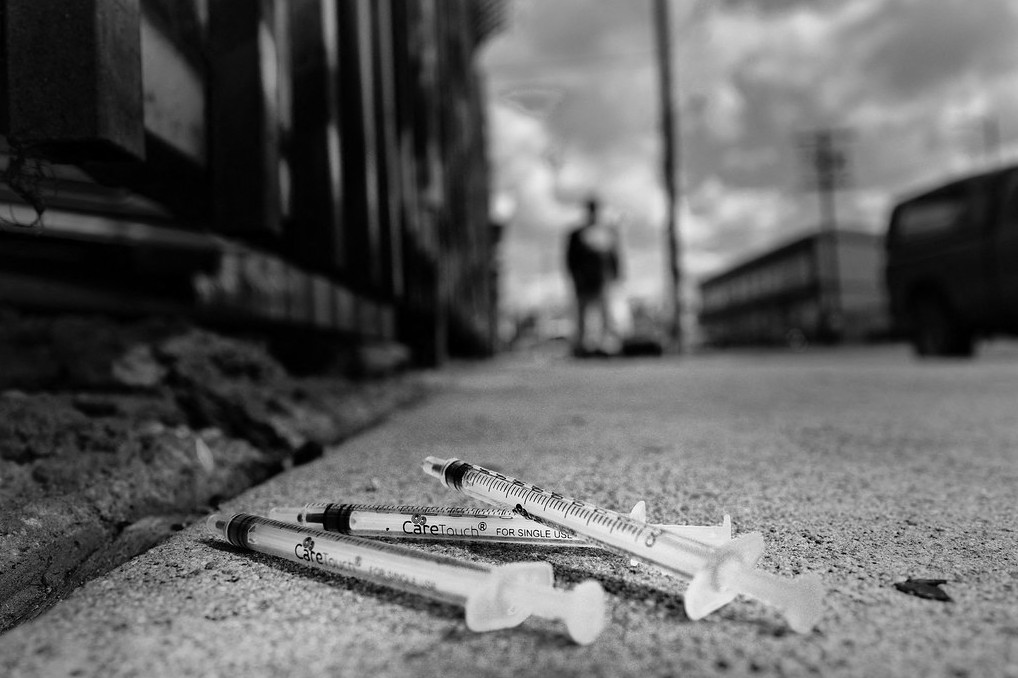 Photos by Mansoor Tanweer/Joel Wittnebel/Flickr/PCHS
Peel's "fragile" mental health and addictions services get a funding boost
It was a rare good news day for Peel Region's mental health and addictions system.
On May 24, the provincial government announced $2.375 million in funding for the Peel-Dufferin branch of the Canadian Mental Health Association (CMHA) to assist in expanding vital services to some of the region's most vulnerable residents.
The provincial dollars will be used toward priority programs that aim to alleviate pressure on both the police and hospital emergency departments, by providing appropriate treatment to people suffering from mental illness instead of allowing a crisis to proceed to the point where it results in being jailed or hospitalized — or worse.
While CMHA is grateful for the additional dollars, it's only a drop in the bucket of what is needed. The Peel-Dufferin branch continues to operate on only half the per capita funding dollars received by some other areas of the province.
"The whole mental health and addictions system in Peel is fragile," says David Smith, CEO of the Peel-Dufferin CMHA. "Because of the high rates of population growth, funding has not kept up."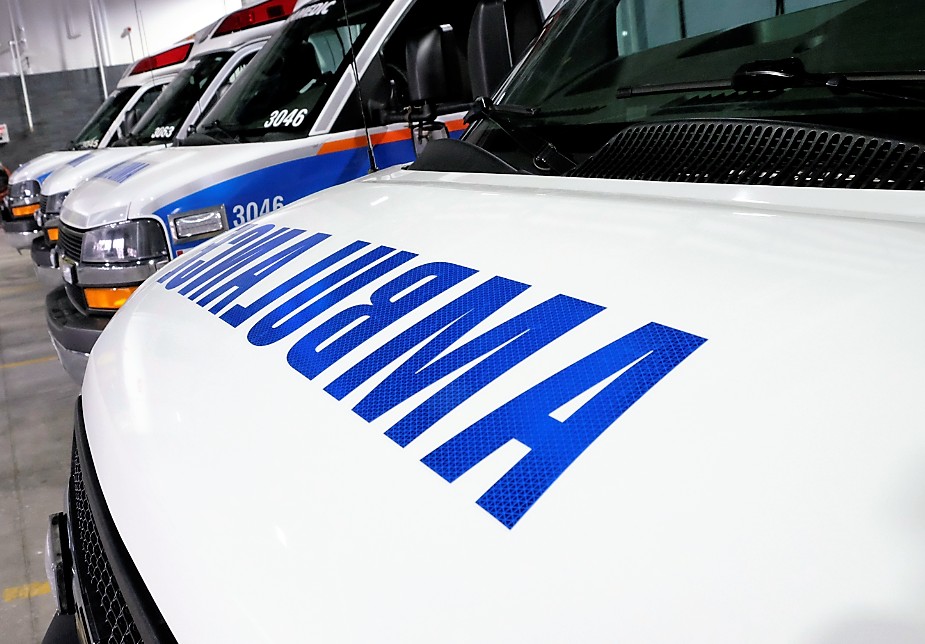 Smith is pleased to be able now to expand critical programs in the region that have a proven record of success.
The largest chunk of funding will go toward creating two additional Mobile Crisis Rapid Response Teams (MCRRT) in partnership with Peel Regional Police. Currently, there are two of these teams in the field, each consisting of a mental health professional and a uniformed officer. The four teams will respond to mental health–related 911 calls to help in a variety of ways. The teams help in de-escalating tense situations and preventing harm, either to the individual in crisis or bystanders. In doing so, they also free up police resources to focus on actual crimes. Statistics confirm the need for such initiatives. In 2017, the police force received more than 5,800 requests for help in mental health situations, a 15 percent increase over the year before.
"(This is) money that allows mental health [specialists] and the police to work together to alleviate some of the impacts of mental health at a crisis level," Smith explains. "Specifically it's targeting people who call 911 who have mental health concerns and ... instead of a couple or more officers showing up in police cars, a police officer and a mental health worker can attend. [This] gives a much better outcome in terms of calming the person down, de-escalating and trying to provide community services."
Deputy Chief Marc Andrews said in a news release that, "Evidence shows that mobile crisis rapid response teams are effective in supporting people in mental health and addictions related crisis."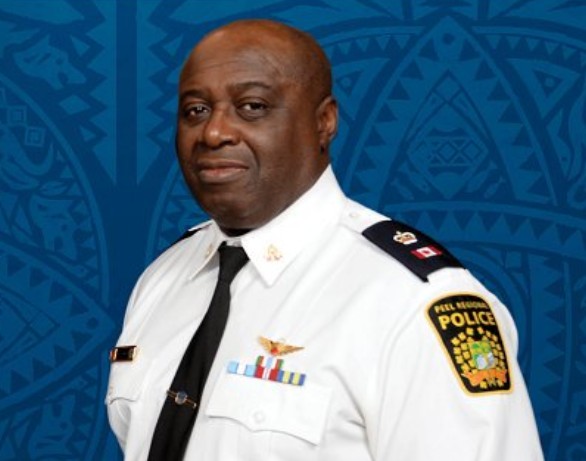 Peel Police Deputy Chief Marc Andrews
What's more, "This funding is not only a significant investment, but a vote of confidence in the work that is being done by both Peel Regional Police and CMHA Peel Dufferin in working toward a safer community together."
Rapid response teams can also play a critical role in keeping these mental health situations from reaching the region's already clogged emergency departments. Statistics show that over the past 11 years, emergency hospital visits related to mental health and addictions have increased 72 percent. This is due in part to the ongoing opioid crisis and its toll in overdoses, which has been observed across the country. In Peel, 2016 saw 253 emergency room visits related to opioid overdoses alone, a rate of 17 visits per 100,000, up from 7.1 in 2003.
But there is also a growing strain on the region's emergency departments caused by a surge in mental health issues, particularly among youth.
Recent data from the Centre for Addiction and Mental Health (CAMH) shows that nearly 40 percent of high school students report experiencing a moderate to serious level of psychological distress in the past month, and almost one-third of students report having wanted to talk to someone about a mental health problem in the past year but did not know where to turn.
There is also a shortage in funding for underserved communities, some of which, due to cultural stigma, face particular challenges in addressing increasing rates of addictions and mental health issues, according to the Punjabi Community Health Services.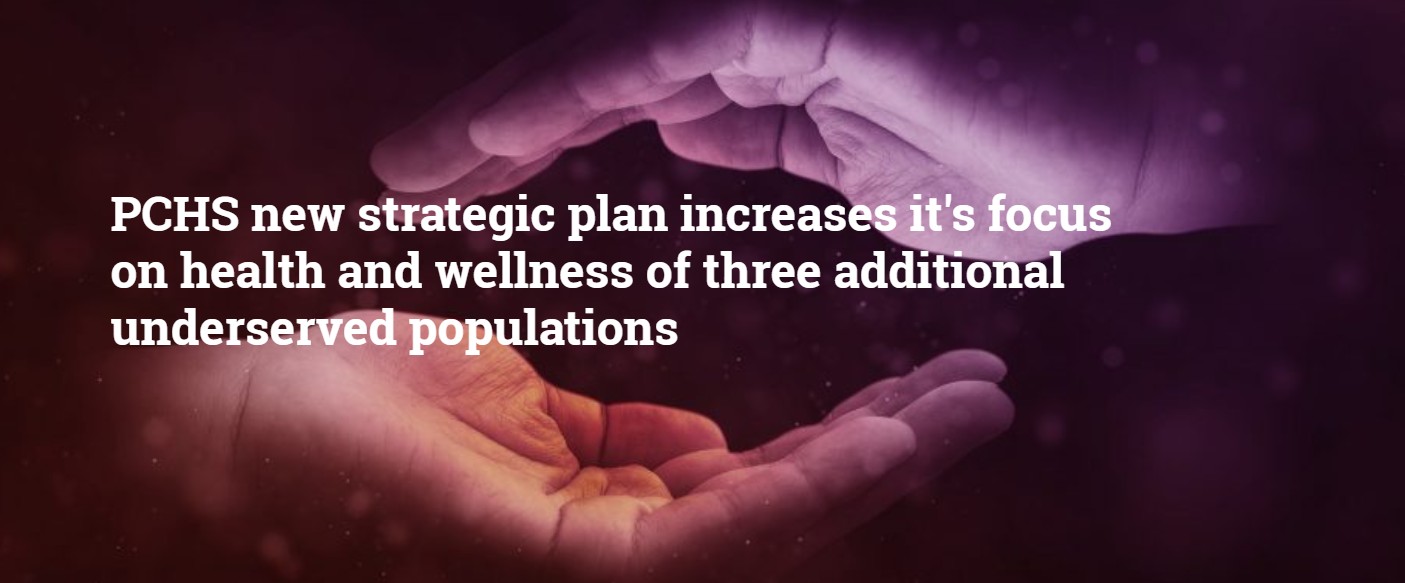 The organization, which has offices in Brampton and Mississauga, launched its Sahara Addictions Program and its Sahara Opioids Addiction program to combat rising rates of emergencies within Peel's underserved diverse communities.
Features of the PCHS opioids crisis service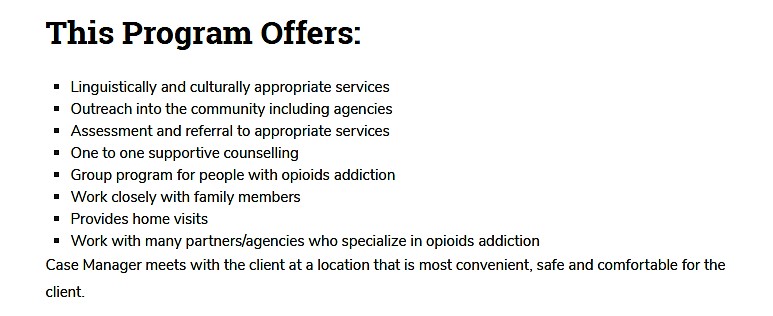 Many residents can become isolated without proper services, such as the ones PCHS offers, to support individuals in their community. This feeling of isolation seems particularly poignant when, as Smith points out, nearly 30 percent of those who end up in hospital because of a mental health condition are brought there by police. Data from the region also shows that one in three adults who visited the emergency department for mental health and addiction services had not previously spoken with a physician about their mental illness.
With insufficient support from the province to alleviate the pressure of a growing population, hospitals in the region are forced to make do with a number of beds well below the provincial average.
The Central West Local Health Integration Network (LHIN) has only 0.96 hospital beds per 1,000 people, compared to a provincial average of 2.3 beds.
The CMHA rapid crisis response teams, with the goal of reaching people in crisis before they end up in hospital, can play a key role in alleviating some of the pressure on local emergency departments.
The same goes for the CMHA's Rapid Access Addiction Medicine (RAAM) clinics, also sometimes called RAACs (Rapid Access Addiction Clinic). These provide patients with immediate services such as withdrawal management for those suffering acute alcohol or opioid addictions, keeping these cases out of hospital.
Peel-Dufferin CMHA will use $700,000 of the additional funding to expand its RAAM model, which currently operates on a limited basis in Brampton, Bramalea, North Etobicoke, Bolton and Orangeville. The funds will create another location in Mississauga to expand availability. Launched in April 2018, the program treated more than 2,700 patients in the first year.
The remaining funds, $160,700, will be put toward expanding peer support services in hospitals. Workers in this program act as a kind of "systems navigator," helping patients leaving the hospital to connect with additional mental health or addiction services they may need.
"The peers are basically people with lived experience of mental health challenges who will work with their peers to help them connect to community services, so this is an important part of the mental health system in that it assists people in moving on to the next step," Smith says.
Looking ahead, Smith says local mental health and addictions agencies are always working closely to find solutions to ongoing funding troubles.
"We know how underfunded we are, and as a group of healthcare providers we talk about it a lot," he says.
Considering what's happening on an international level puts into context how little the Peel-Dufferin CMHA and others are forced to scrape by with.
In Ontario, the province spends approximately 6.7 percent of its health budget on mental health and addictions. In leading countries such as the United Kingdom and New Zealand, an average of about 13 percent of the health budget goes to mental health and addictions.
"We get half of half in Peel Region compared to international best practices," Smith says.
The lack of attention to the problem is particularly concerning because of the unpredictability of addiction trends and the lingering impacts of the opioid crisis. Smith admits Peel hasn't been hit as hard by opioid drugs as some regions of Canada, but that could change easily and rapidly.
Take Peterborough, for example. This past weekend, the area saw 13 opioid-related overdoses in 72 hours, two of them fatal. The spike led the paramedic chief to conclude that the opioid situation in the area had reached "crisis magnitude."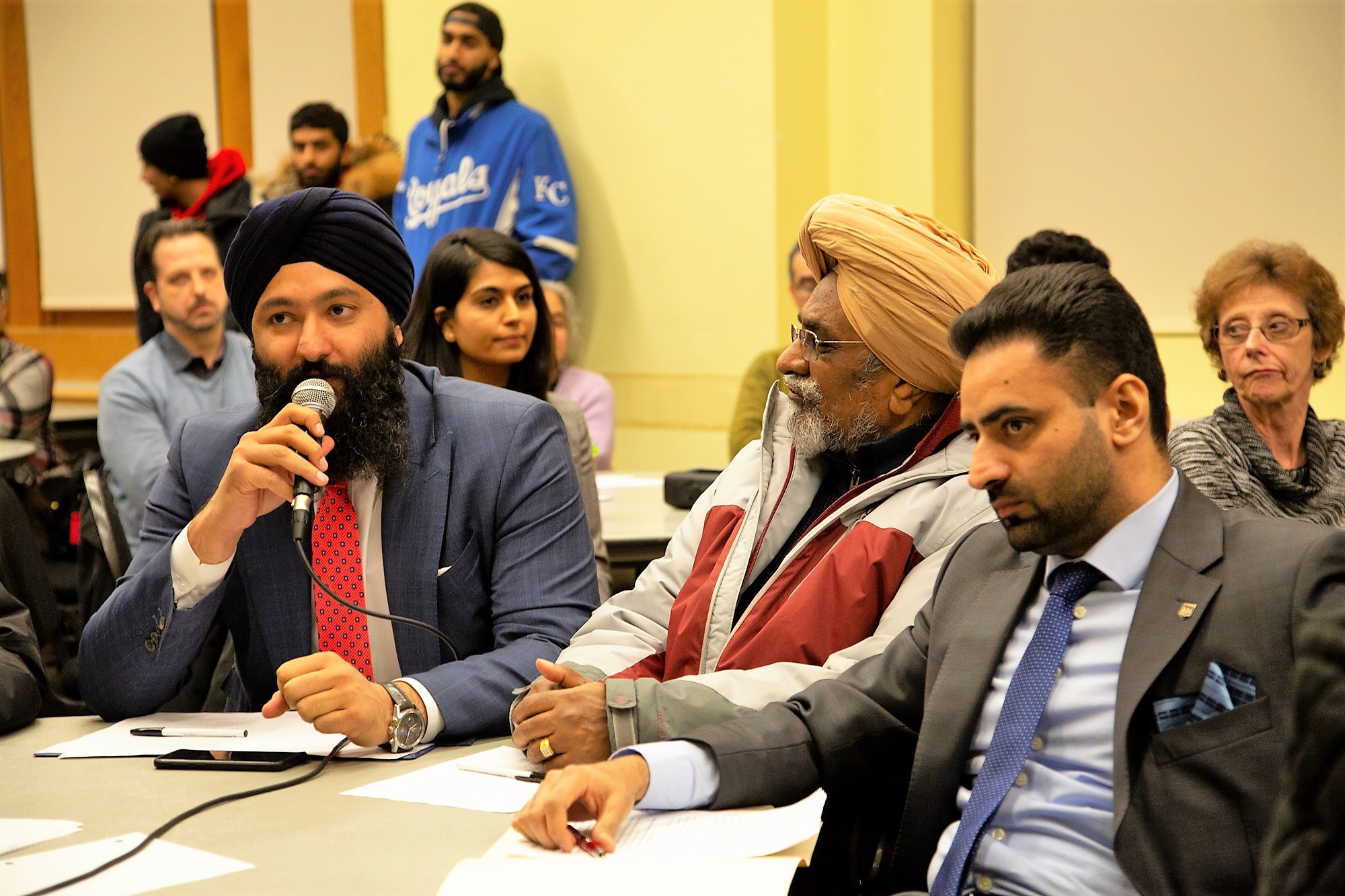 Brampton PC MPP Prabmeet Sarkaria, left, at a recent healthcare townhall
Could a similar situation be in Peel's future? Is the system prepared if it does?
"Our government is keeping our promise to make mental health and addictions a priority," said MPP Prabmeet Sarkaria (Brampton South–PC) in a press release making the funding announcement. "This additional funding to CMHA Peel-Dufferin will go directly toward services for patients with mental illness and will help develop a strong responsive mental health system in Brampton."
Email: [email protected]
Twitter: @JoeljWittnebel
Submit a correction about this story