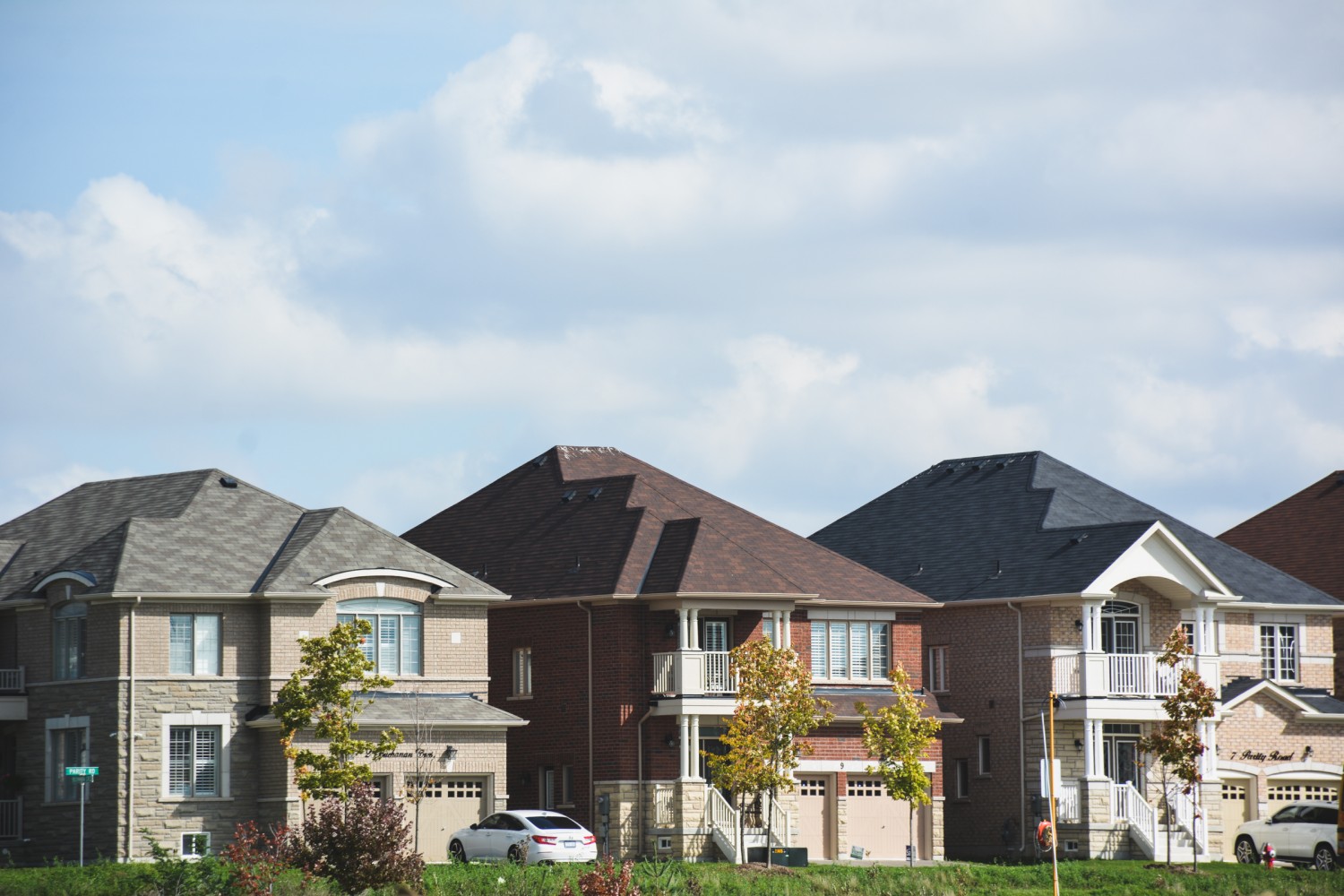 Photos by Joel Wittnebel and Mansoor Tanweer
As incomes stagnate while real estate prices skyrocket, federal government invests in housing for Peel
The beginning of May brought not only a dose of warm spring weather but also a piece of good news for those attempting to alleviate the effects of an increasingly unaffordable housing market in Brampton.
Local MPs Ruby Sahota (Brampton North–Liberal), Sonia Sidhu (Brampton South–Liberal) and Ramesh Sangha (Brampton Centre–Liberal) were in town to announce $13.75 million in federal funding to assist in constructing a six-storey affordable housing building. The project, spearheaded by the Brampton Bramalea Christian Fellowship (BCF), will create 89 new affordable-housing units, helping to take about 45 families off Peel Region's bloated centralized waitlist.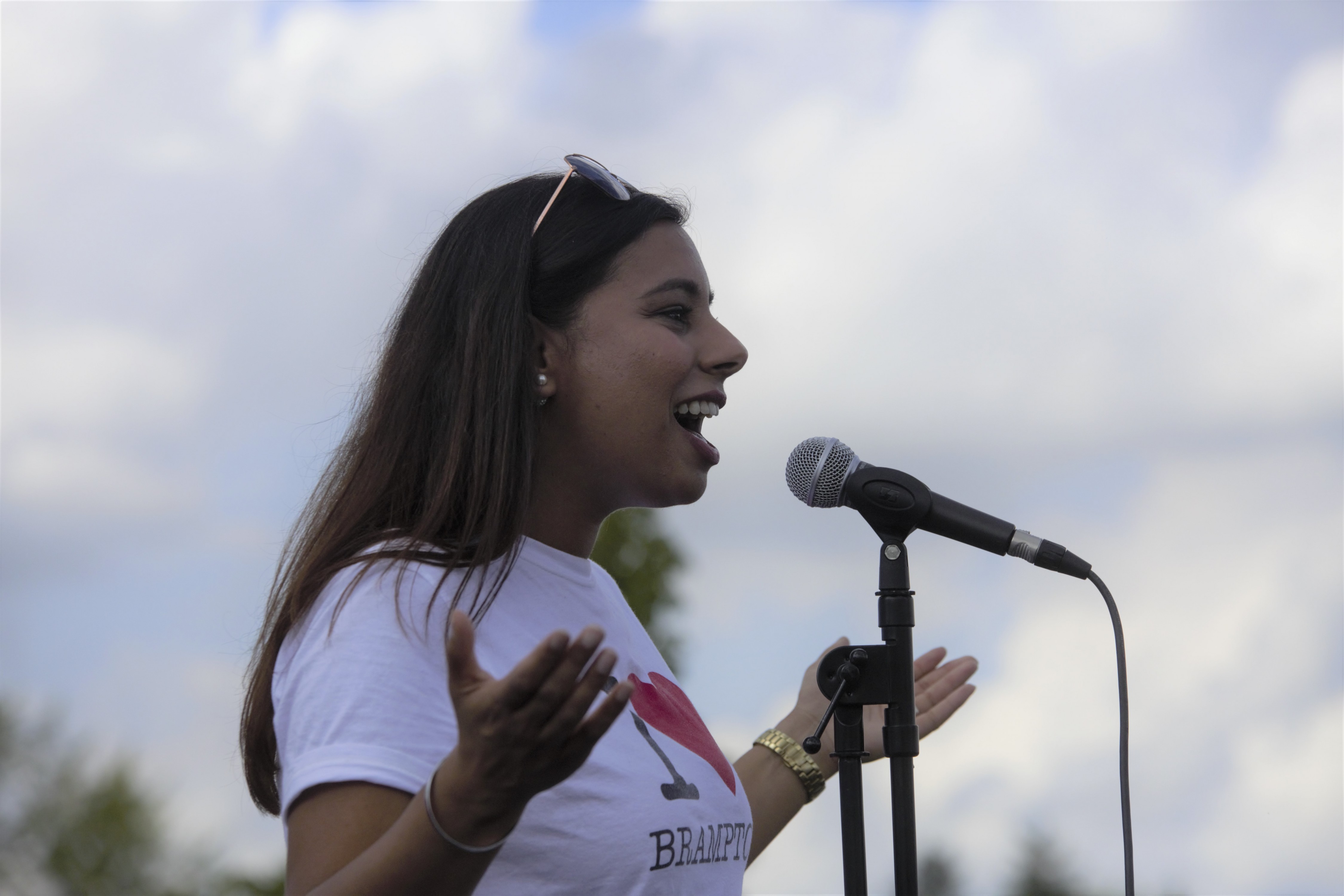 Brampton MP Ruby Sahota
That is news to be celebrated, as waiting times for affordable housing in Peel are among the worst in the province, and have grown worse.
Data from the region shows that more residents have been added to the waitlist for affordable housing subsidies in Peel in recent months. In June 2018, the list reportedly included 13,597 individuals in Brampton, Mississauga and Caledon, with an average wait time of nearly six years. The list has since grown to 13,726.
Housing prices in Brampton continue to increase at a rate far beyond the increase in household incomes.
In April of 2012, the average cost of a new unit, including all houses, townhomes and condos, was 373,000, according to the Toronto Real Estate Board's data for Brampton. In April of 2019 that figure ballooned to $643,600, meaning the average cost of home ownership increased by 73 percent in seven years. Meanwhile household income levels, according to Statistics Canada, have gone from about $80,000 to $88,000 over the same time in the city, an increase of about 10 per cent. Brampton has become one of the least affordable housing markets in Canada, with more and more individuals and families facing monthly housing costs they cannot afford, as incomes are not keeping up with the increase in prices, utilities and other requirements of home ownership. An increasing number of owners would face dire problems if mortgage rates rise.
The rental market, which does not meet the demand for affordable units in the city, is also becoming increasingly out of reach as competition for limited supply pushes monthly rental rates beyond affordability for more and more residents.
The federal funding is part of the National Housing Co-Investment Fund, a pillar initiative of Ottawa's National Housing Strategy (NHS). The $13.2-billion fund, also announced last month, gives priority to housing projects that help those in greatest need, including women fleeing violence, seniors, Indigenous people and people with disabilities. Approximately 29 units in the BCF development will be fully accessible, to serve those who need special care.
The Pointer was unable to connect with MP Sahota ahead of publication, despite repeated requests for an interview.
The early commitment to the Brampton project from the new fund is encouraging, as this current government's track record for delivering on promised dollars to Brampton is far from impressive.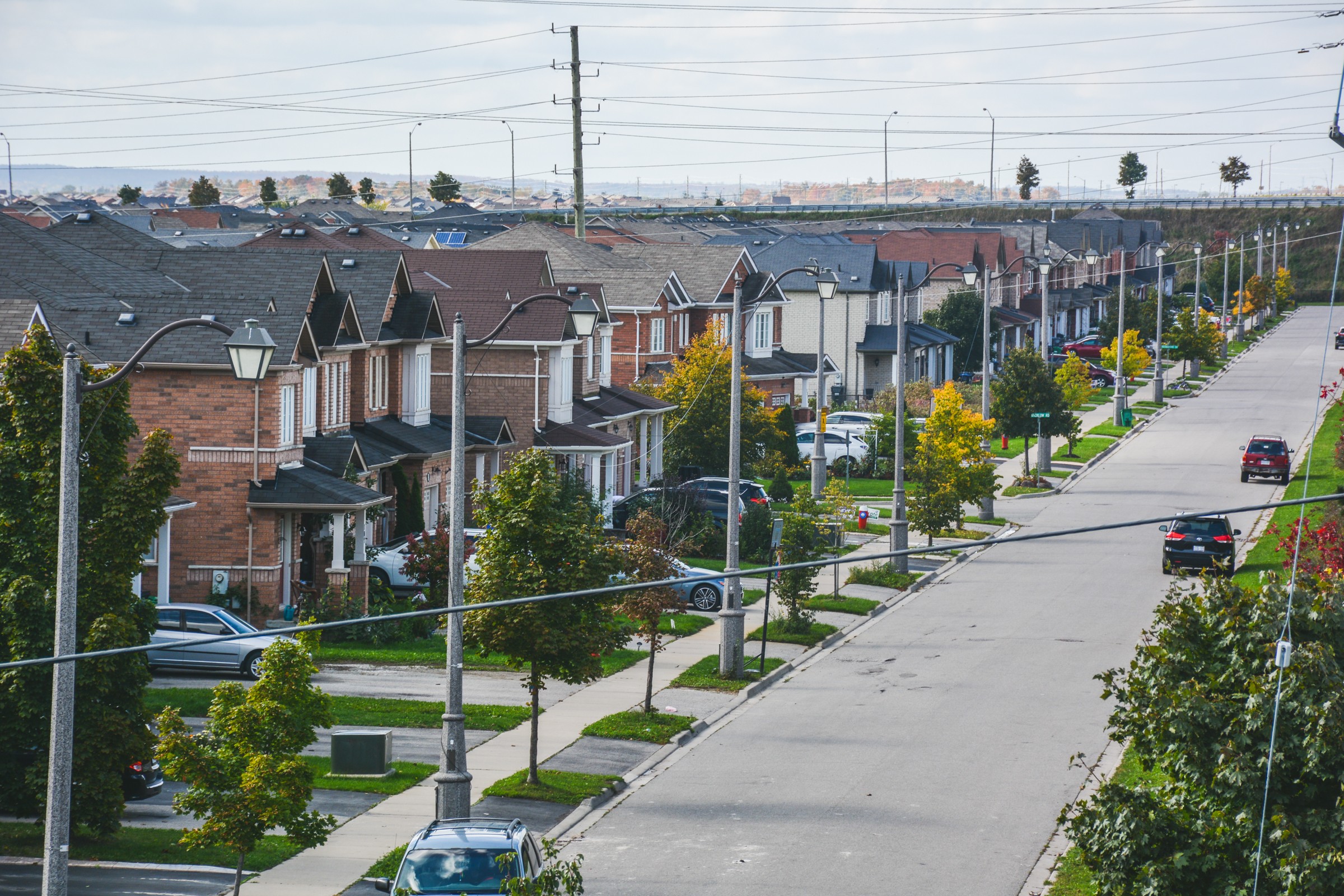 A key Liberal election promise was an additional $60 billion of new funding over 10 years to help cities across Canada deal with crumbling infrastructure.
A look into what projects are being funded shows the Liberals have been slow to live up to those ambitious goals. An interactive map on the federal government's website shows that around 30 projects are underway within Brampton, most of them involving Peel Region infrastructure. The largest federal investment so far in the City of Brampton has been in public transit.
A rough calculation suggests that, on a per capita basis, Brampton deserves a roughly $972 million slice of the federal infrastructure pie over 10 years to maintain state-of-good-repair of Brampton's infrastructure. All we have now, four years after the election campaign when the cash was first promised, is just over $42 million.
When it comes to affordable housing, the crisis situation continues to worsen.
"The need [for] affordability around housing is just unbelievable," says Cory O'Handley, the director of projects and housing development for Services and Housing in the Province (SHIP), one of Peel Region's affordable housing service providers. "We know there's a lack of stock, we know there's a lack of resources. The system is quite unique right now."
SHIP carries out multiple roles for Peel, including administering rental subsidies, providing tenant assistance programs, and owning and operating its own affordable housing stock. The organization supports about 4,000 people annually through its programming, and currently carries a waitlist of its own, with about 2,000 people in line for services.
O'Handley says that despite ongoing efforts, the need for affordable housing services — affordable units, rent subsidies, or services to help people with special needs, such as mental health and addiction issues, find housing — only continues to grow.
In fact, the demographic of people requiring assistance to find housing is expanding. Rigid mortgage regulations brought in to safeguard Canadians against a financial crash now require mortgage applicants to pass a "stress test" to prove they are able to manage a mortgage with an interest payment higher than they would typically be approved for. The test is meant to ensure that when new homeowners enter the market, they will be able to maintain payments if interest rates do go up.
O'Handley explains that this has pushed many people who would previously have been considered at the bottom edge of mortgage approval away from home ownership completely. This places more stress on the already skimpy rental market in Brampton, driving up prices, and taking opportunities away from more vulnerable populations, like those with mental health or addiction issues, who already face significant barriers to finding a roof to put over their heads.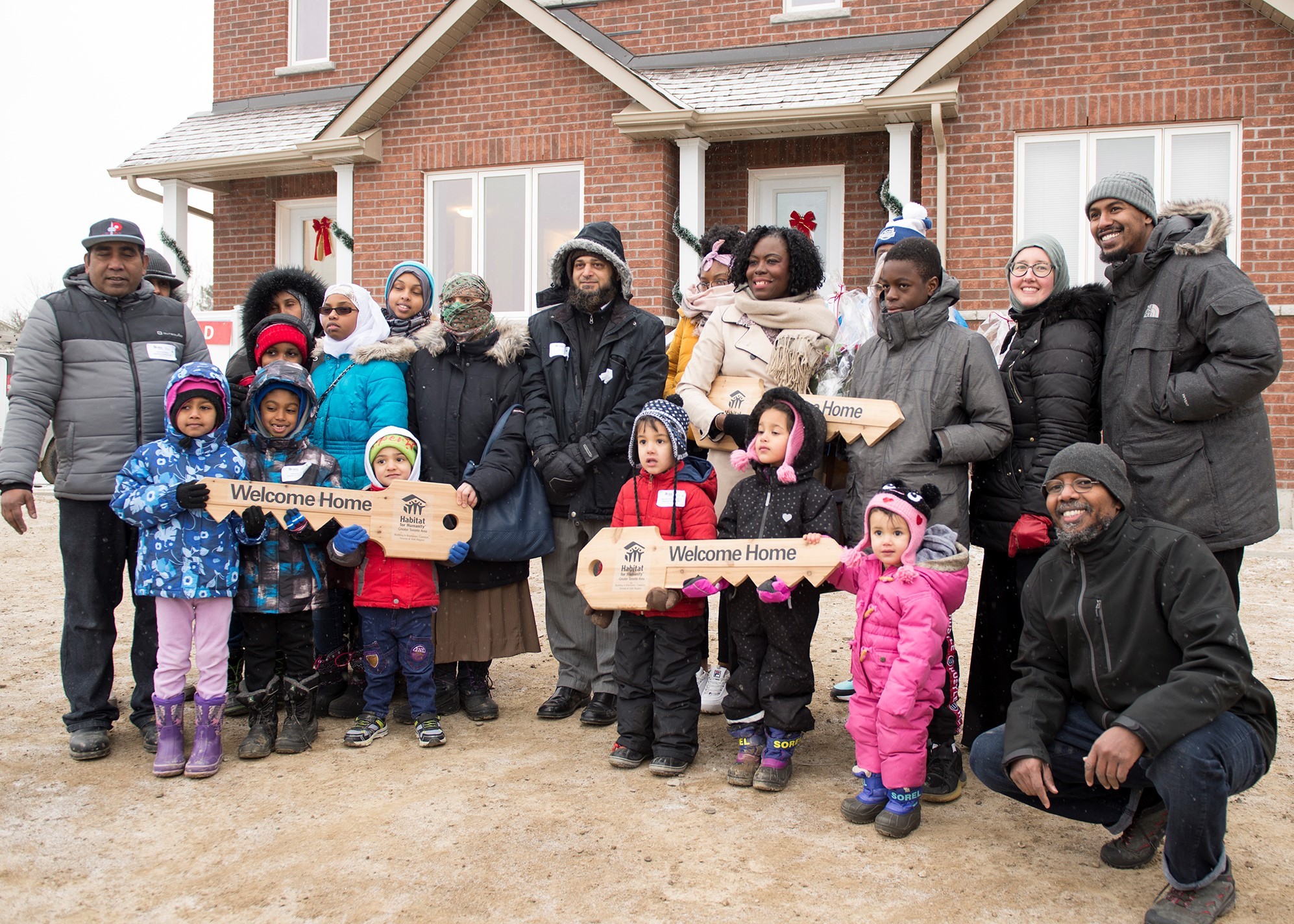 Families from the housing wait list moved into new Brampton townhomes in December built with the help of Habitat For Humanity
"We're looking at those folks who were just able to get into home ownership, [but] now can't qualify, so that bumps everybody down," he says. Landlords "have a lineup of working professionals that may or may not have the problems our populations have stereotypically been associated with."
O'Handley says SHIP, along with other service providers, has called for loosening the mortgage rules, but he says more must be done in terms of planning and how funding is provided.
The call for more shelter spaces and affordable housing units is a common refrain. O'Handley himself joins the chorus of voices calling for more units, but he acknowledges that this is not the entire solution, or perhaps even the best use of government funding.
"I don't think as a system we do that well; we sort of [apply a] Band-Aid," he explains. "We look at, let's build more shelters, let's look at more transitional housing, let's look at building more stock. Well, that's fine, but the traditional purpose for a shelter is an access point to get housed, but what's happening in the Region of Peel and all over the country is shelters are now becoming permanent housing for people. They go from one shelter to another."
Previous ways of thinking about the issue are no longer working, and the system needs to start to address the root causes of the affordability issue (such as the mortgage stress test), and homelessness, especially among youth, he says.
"We really need to invest money in getting those young folks connected back to their family, getting them to have that support system in place to assist them in not being the chronic homeless population that is their trajectory," O'Handley says.
Addressing root causes is particularly crucial in Peel, whose surging population is placing a growing burden on all social services.
A 2017 report from United Way found that over half of the region's residents (51 percent) were living in what are considered low-income neighbourhoods. The report highlighted that the growth in social services, including those related to housing, was lagging far behind growth in population.
Despite that, Peel council did little to address affordable housing needs in the $3.8-billion regional budget for 2019. However, it soon won't have much of a choice. There's a $340-million gap in needed capital repairs to the region's subsidized housing system over the next 10 years, which will require attention to save existing stock from further decay.
To assist with capital costs, the region has mostly relied on help from the provincial government. Ahead of the recent release of the governing PCs' affordable housing plan, Peel was looking for several new funding mechanisms to assist in addressing the backlog.
However, the crux of that provincial plan, Bill 108, which will amend more than a dozen pieces of provincial legislation, has been slammed by critics as more of a gift to the development industry than any real step to addressing housing affordability in Ontario.
Peel has 48 providers of affordable housing, all managed by the region, and over 13,000 units contained in 150 apartment buildings, townhouses and housing complexes. Since 2012, the region has added 1,000 new units to the system, and 965 are currently in development.
According to Peel's housing and homelessness plan, "Home for All," the region wants to develop 2,000 affordable housing units annually. With existing planning targets, the region is looking to build 20,000 new units by 2028. This includes 10,000 housing units for low-income households and 10,000 units of private rental and ownership stock for middle-income households. Currently, the region's capital plan for housing supports includes $510 million. However, it's clear those dollars will not be enough.
O'Handley believes what's also needed is a change of perspective by city planning departments. Aside from ending Brampton's infatuation with the single-detached home (the vast majority of residential development in 2018 was single detached dwellings), the city also needs to start working with developers to find easier ways to build affordable units at a decent cost.
"I've had developers look at me and say, 'I will build you a huge tower; it's not going to be gorgeous, but I can build you something,'" O'Handley says. "But what's happening is the city planners are saying, no, no, no, we want something sexy, we want something that looks good."
He points to the so-called Marilyn Monroe condo towers in Mississauga as an example. These towers, while checking many of the boxes when it comes to appearance and density targets, do little to provide affordable rentals. Costly construction will most certainly drive up the cost of rent. The average market rent in Mississauga for a one-bedroom apartment was $1,922 in February of this year, compared with about $1,700 in Brampton.
Email: [email protected]
Twitter: @JoeljWittnebel
Submit a correction about this story