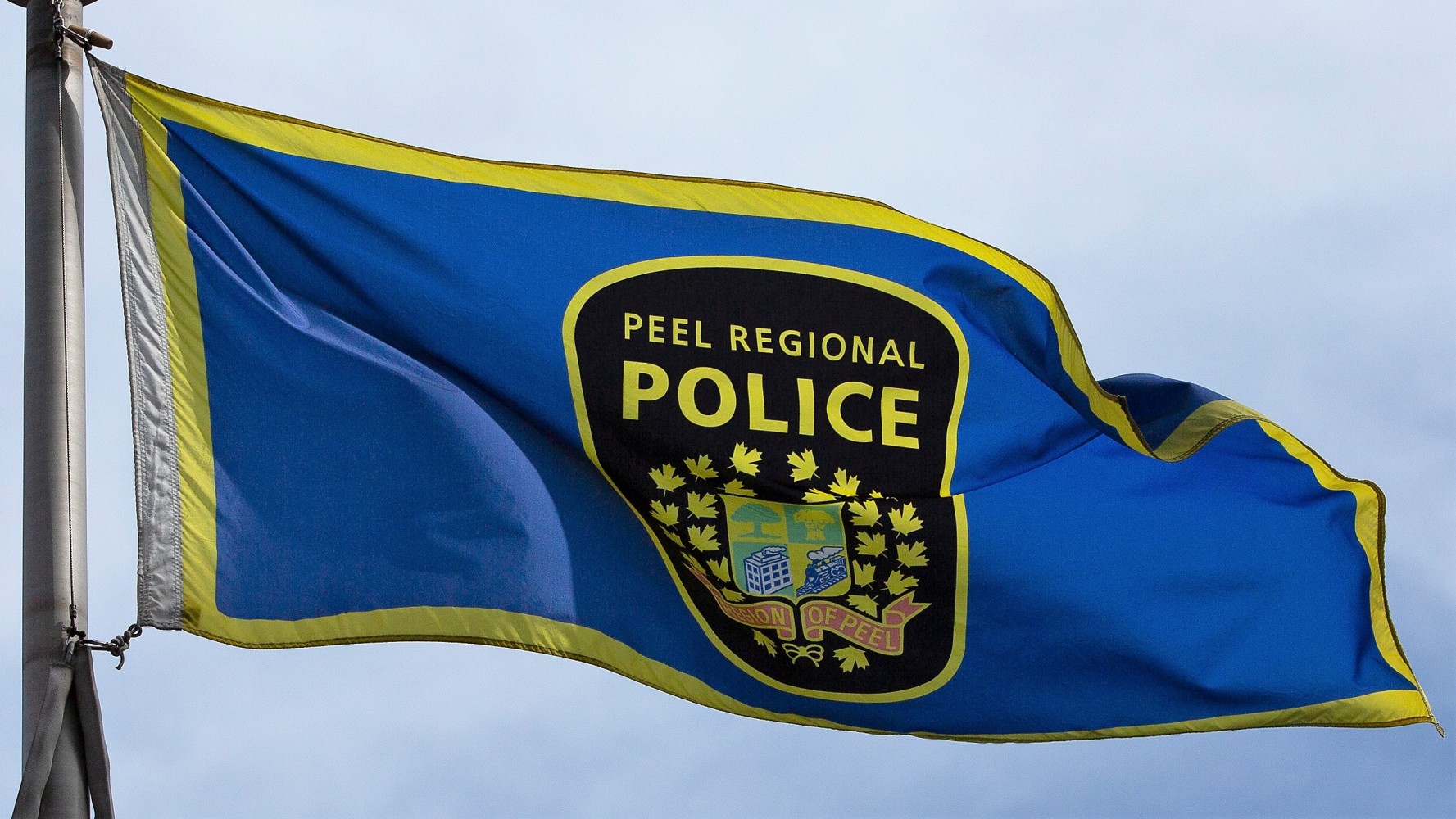 Photos by Mansoor Tanweer
Police statistics affirm fears that violent crime is on the rise in Peel Region
More murder, more blood, more guns and more trauma.
A story published in The Pointer in early January opened with those words describing 2018. Now, with the final numbers tallied, it's clear that wasn't hyperbole but rather the true story of crime in Peel Region last year.
Statistics in the Peel Regional Police annual report highlight in stark detail an increasing number of violent crimes, sustaining a trend of several years. The troubling statistics emphasize the ongoing difficulty Peel police and regional politicians face in finding a solution to the rising violence while also contending with rapid growth that is transitioning Brampton and Mississauga from sleepy bedroom communities into large urban centres with a crop of big-city issues.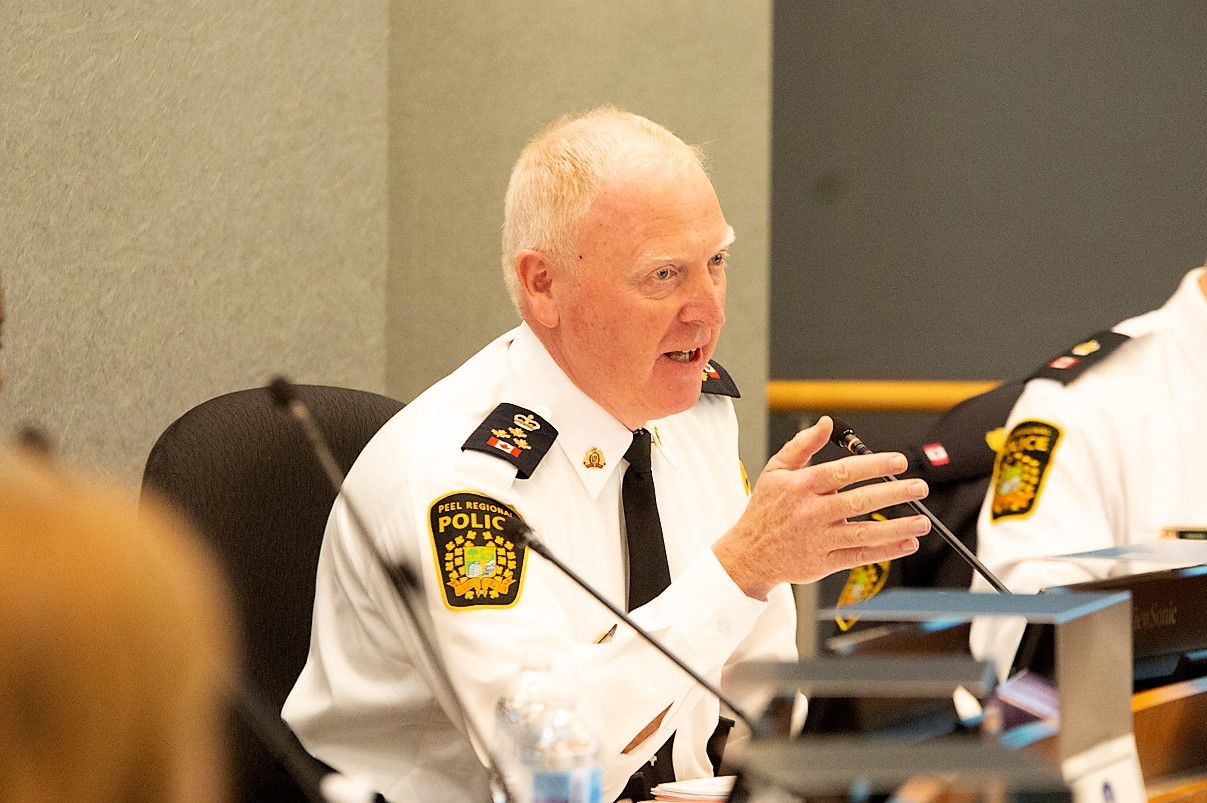 Acting Police Chief Chris McCord
Peel experienced across-the-board increases in the most violent types of crime. The 26 homicides in 2018 marked a 63 percent increase; attempted murders increased by 86 percent; assaults by 14 percent; sexual violations by 13 percent, and a catch-all category of "other violent violations" jumped 25 percent. In Brampton and Mississauga, there were 242 stabbings, a 55 percent increase over the year before; 53 shootings, a 33 percent increase; and police investigated more than 500 reports of gunshots fired, an 18 percent increase.
These violent offences are only a small portion of the hefty workload borne by Peel police last year. The force dealt with a total of about 43,000 Criminal Code offences, more than 9,000 of which were crimes against persons (an average of 26 per day), and more than 28,000 crimes against property (an average of 77 per day). The force also doled out about 232 Highway Traffic Act charges on a daily basis.
The rise in the violent criminal element throughout 2018 was not lost on police leaders and local politicians.
Local MPs appeared at Brampton council meetings to discuss ways to curb rising violence; Peel police held a town hall meeting in the summer to hear residents' concerns; and in the fall, Mississauga hosted its first ever Community Safety Summit to bring community leaders together to discuss ways to tackle crime.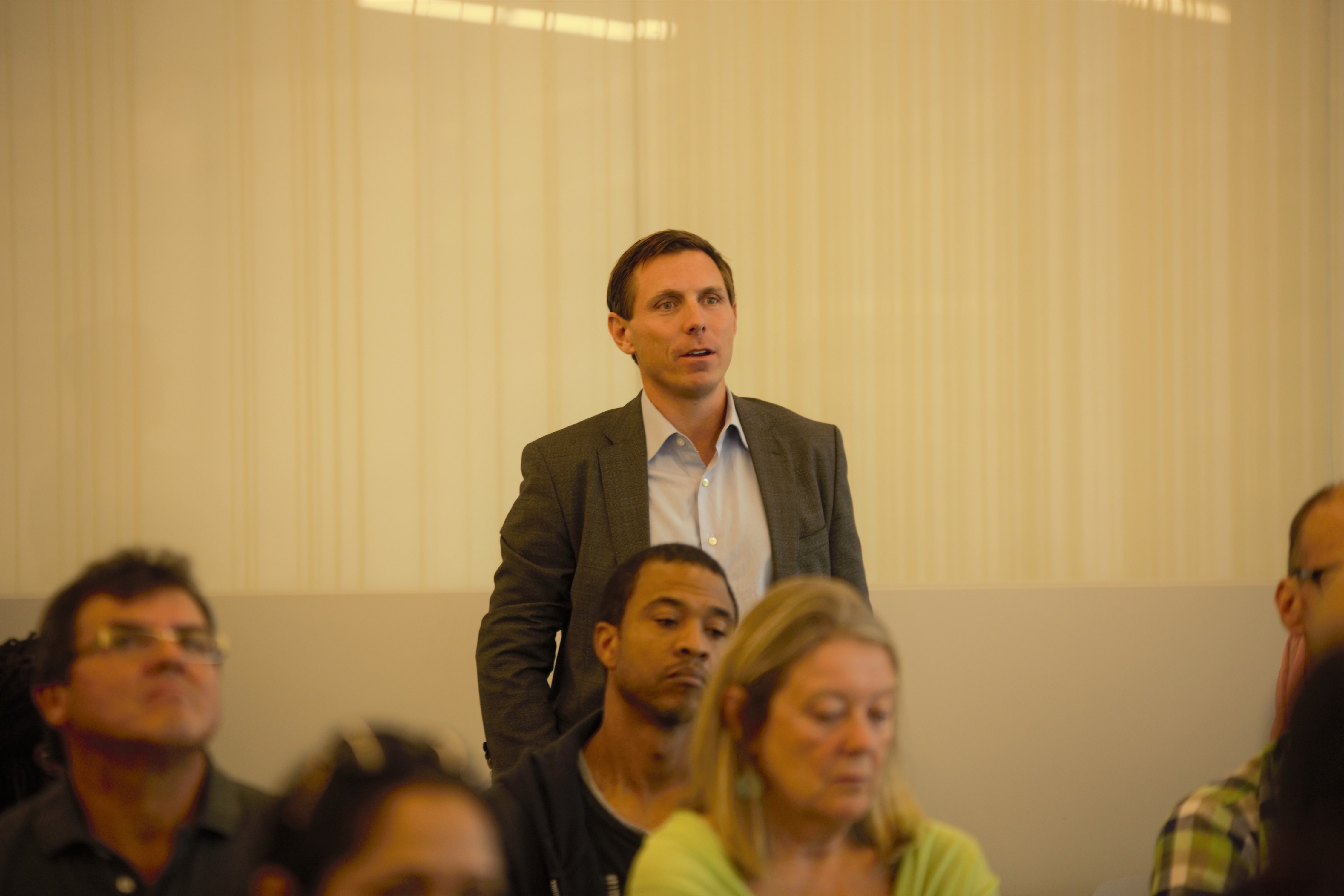 Mayor Patrick Brown at a community meeting last summer, before his election, to address rising crime
The worry in the community was tangible, and in response, the Peel Regional police looked for an uptick in their budget to $423.1 million, a portion of which is now being used to hire 55 additional officers.
The extra officers will bring Peel Region closer to the provincial average for police officers per capita. Peel has about 138 officers per 100,000 residents, while the provincial average is 183 and the national average hovers around 188.
The proposed increase of 55 officers is expected to be repeated in coming years. The forecast for 2020-2022 foresees hiring 55 more each year in response to growth and the impact of cannabis legalization, according to preliminary budget documents. This increase would result in increased budget requests of 5.5 percent for 2020, 4.9 percent in 2021 and 4.7 percent in 2022.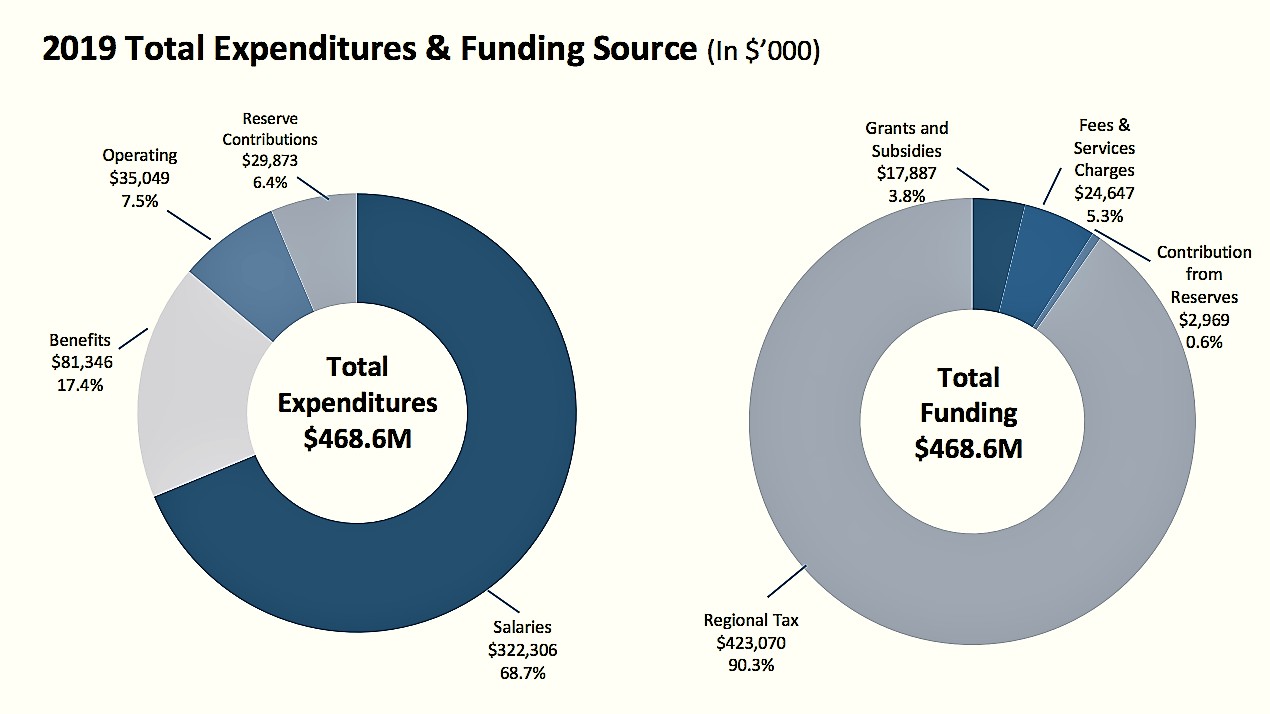 2019 Peel Police Budget
Despite the increasing incidence of violent crime, Peel remains below the provincial and national averages for such crimes, signalling that Brampton and Mississauga remain safe places to live.
The two cities have a violent crime rate of 536 instances per 100,000 people, well below the provincial average of 841. Peel police also have strong rates of solved crimes, above provincial and national averages, meaning that when crime does happen here, the bad guys are usually caught.
For more violent crimes, Peel maintains a solvency rate of 72 percent, above the national and provincial average of 70 and 71 percent, respectively. Even with the more common property crimes, Peel police maintain a 26 percent solvency rate, above the national and provincial average of 21 and 23 percent.
While this fact may help to allay some of the fears generated by rising crime statistics, it's clear 2018 was not an anomaly, but the continuation of a trend; the severity of crime has been increasing in Brampton and Mississauga since 2014.
The Crime Severity Index is used by Statistics Canada to judge the seriousness of criminal activity in a given area. The more violent types of crime — murder, assaults, sexual violations — are weighted heavier than the less life-threatening crimes, like property crime.
In Brampton and Mississauga, the Crime Severity Index has been rising steadily since 2014, from a rating of 45.4 that year to 53.8 in 2017. The trend follows what has been happening in Toronto, where the index rose from 63.3 in 2014 to 71.6 in 2017, and across the country, with the index rising from 70.5 in 2014 to 80.3 in 2017.
Some have attributed the rising crime to the rapid growth observed in Mississauga and Brampton.
Brampton has been growing at a rate nearly three times the national average, jumping 13 percent between 2011 and 2016, according to census data.
More people in one place means heavier reporting (calls for service to Peel police increased 17 percent in 2018) and more chance interactions. A sprawling city also offers more locations and more opportunities for would-be criminals to carry out their crimes.
The number of households in Brampton rose 13 percent between 2011 and 2016. (Mississauga saw a 3 percent increase.) Between 2013 and 2016, Peel police recorded a commensurate 13 percent increase in crimes against property, mostly driven by thefts, mischief, and break-and-enters.
However, while higher population plays a factor in the incidence of crime, the details of these crimes also need to be considered when analyzing risk to the general population. For example, gang activity in Peel Region has been increasing over the past decade. In 2003, Peel police counted 39 gangs in the region. Today, there are more than 100. And while there is always risk of bystanders falling victim to crossfire, most gang violence is targeted and deliberate toward other gangs or as a result of other criminal activity.
Email: [email protected]
Twitter: @JoeljWittnebel
Submit a correction about this story