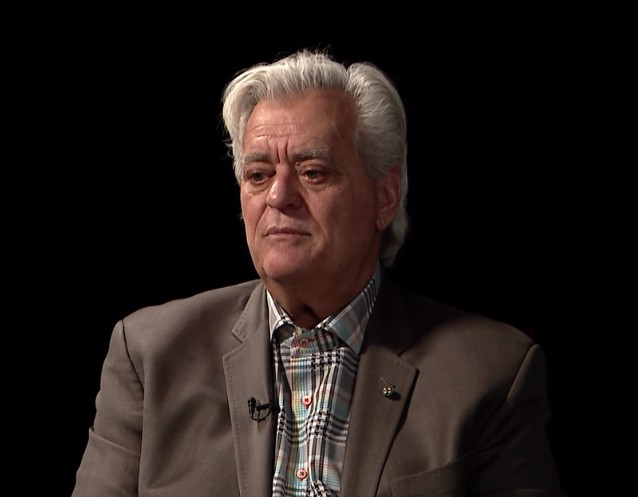 Photos by Mansoor Tanweer/Joel Wittnebel/Wiki Commons/Twitter/Flickr/United Way Peel/Screen shots Youtube
Part 1: The Cortelluccis – the power and influence of a family of developers
Peter Tabuns was horrified when he heard the news.
Last November, Ontario Power Generation (OPG) announced it had sold the Hearn generating station — a huge decommissioned building that stands on a weed-filled 40-acre parcel of land on Unwin Avenue in Toronto's port lands — for a mere $16 million, although no appraisal of the property had ever been released. As the New Democratic MPP (Toronto–Danforth) whose riding includes the Hearn property, Tabuns, the Opposition critic for energy and climate change, knows how much this land is really worth.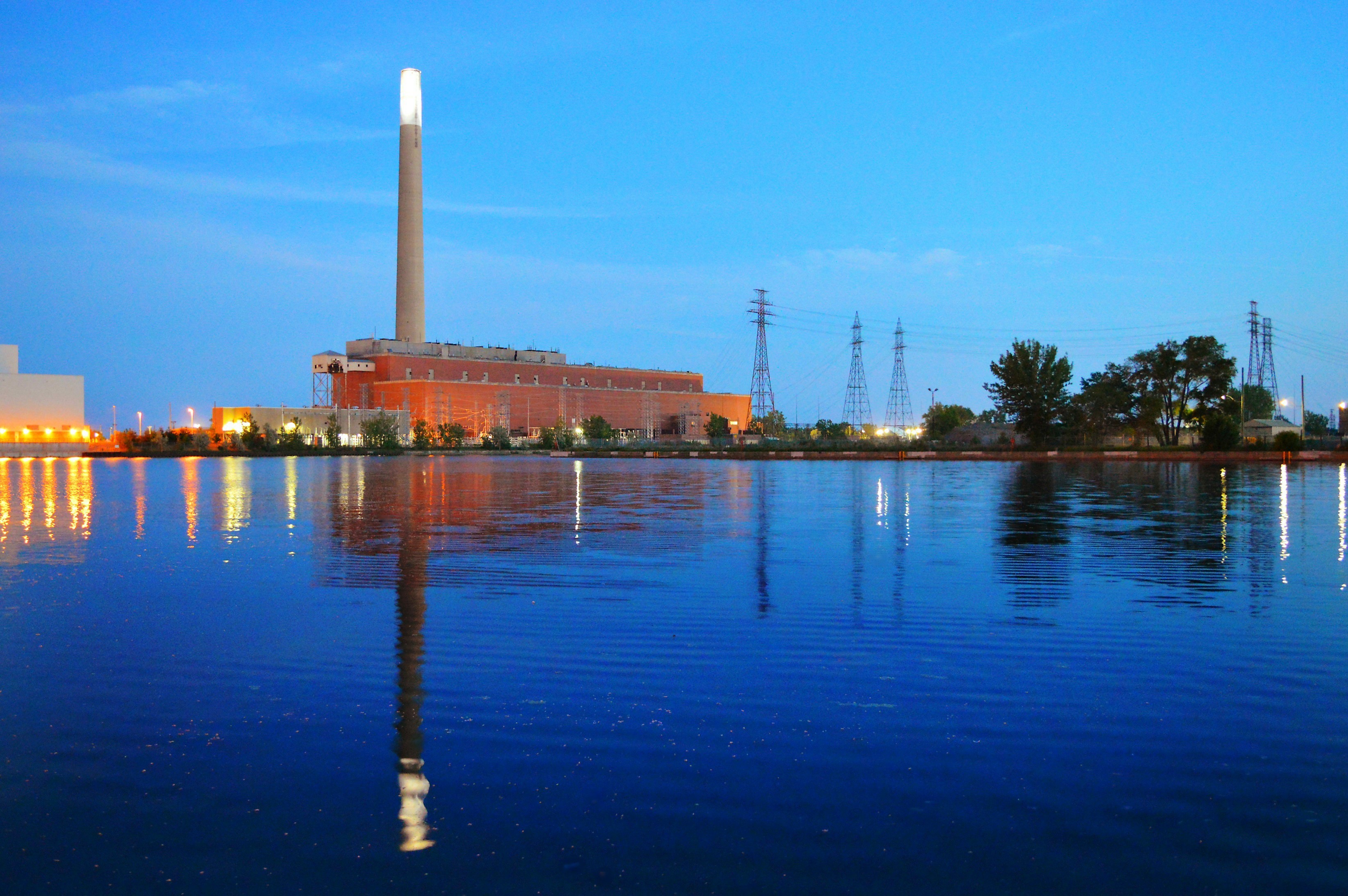 "I was shocked and people in my riding were shocked when it was sold for such a small sum of money," relates Tabuns, who has demanded an independent assessment of the land. "The Hearn site is going to be pretty key piece of waterfront development. It's a very valuable site." That's a view shared by the Toronto Star, which editorialized after the surprise sale that "there are single-family mansions and even a swanky condominium currently priced at more than $16 million."
So why was the Hearn sold for so little?
The answer may lie in who bought the property: a company controlled by Mario Cortellucci, one of the most powerful and controversial developers in the GTA, a man whose family has given enormous sums of money to the Ontario Progressive Conservative Party for decades, including to Premier Doug Ford.
"I gather (Mario Cortellucci) has been very generous with Doug Ford and political donations to the Conservative Party," notes Tabuns. "And clearly this agreement to sell (Hearn) to the Cortellucci group, in my mind, indicates a desire to be very helpful to them."
The Cortellucci name is not unfamiliar to residents of Brampton. Not only have Cortellucci companies constructed residential and condo projects in the city, one of them was involved in the $205-million contract awarded in 2011 to build Brampton's city hall expansion.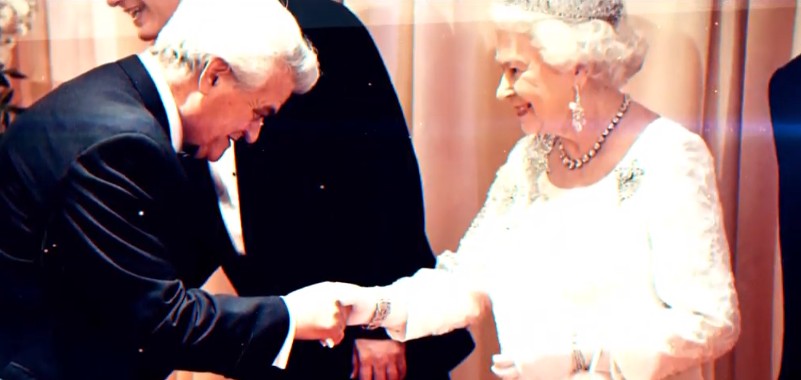 Developer Mario Cortellucci meets Queen Elizabeth II
That contract spawned a $28.5-million lawsuit by Inzola Group Ltd., a competing developer, who sued the city on the grounds the tender process was biased against Inzola. The trial last year heard how former Brampton mayor Susan Fennell denied having ties to the Cortelluccis prior to the vote on the contract.
"She claimed she didn't know anyone from the Cortellucci family, and meanwhile trial evidence was presented that, hey, in these emails you are soliciting funds from them for your gala," observes Chris Bejnar, co-chair of Citizens For a Better Brampton, a civic action group.
In many respects, the Cortelluccis stand as metaphor for the power the development industry wields across the entire GTA — a power so far-reaching it emasculates city and provincial governments. Some believe this is why the GTA struggles with endless urban sprawl, seemingly nonexistent planning and underfunded infrastructure.
"I think one of the problems of the GTA is bad planning," says Charlie Angus, a northern Ontario NDP MP who has locked horns with the Cortelluccis in the past. "We have gridlock, we have sprawl … . We need to start doing smart development." In general, he says, backroom deals with developers are the enemy of smart growth.
Victor Doyle, chief architect of the Greenbelt and a former Ontario government growth planner, compares the development industry to a "deep state." He says that because construction is a main economic engine of the region, it has tremendous influence on Bay Street, among the media, in academia and at all levels of the political system, as well as at tribunals such as the former Ontario Municipal Board (OMB) — whose developer-friendly rules the Ford government is trying to resurrect through reforms to the Local Planning Appeal Tribunal, which replaced the OMB under the previous Liberal government.
"They infiltrate the civil service and force guys like me out of the way when they are opposing what they want to do," says Doyle. "They are socializing with OMB members through these highfalutin, invitation-only conferences … When these guys meet with senior finance guys on Bay Street, they're telling them the same thing — this thing is running the economy, especially with the loss of manufacturing — and [they] have really got to treat it well."
Moreover, with the election of Doug Ford and the Tories, the Cortelluccis and other developers have a devoted ally parked in the most important office in Ontario. During last year's election, the Tories were aided by a political advocacy group called Ontario Proud that targeted former premier Kathleen Wynne and the NDP. As it turns out, Ontario Proud was a front for the development industry, with the bulk of its donors — who gave $460,000 collectively — coming from developers and construction firms.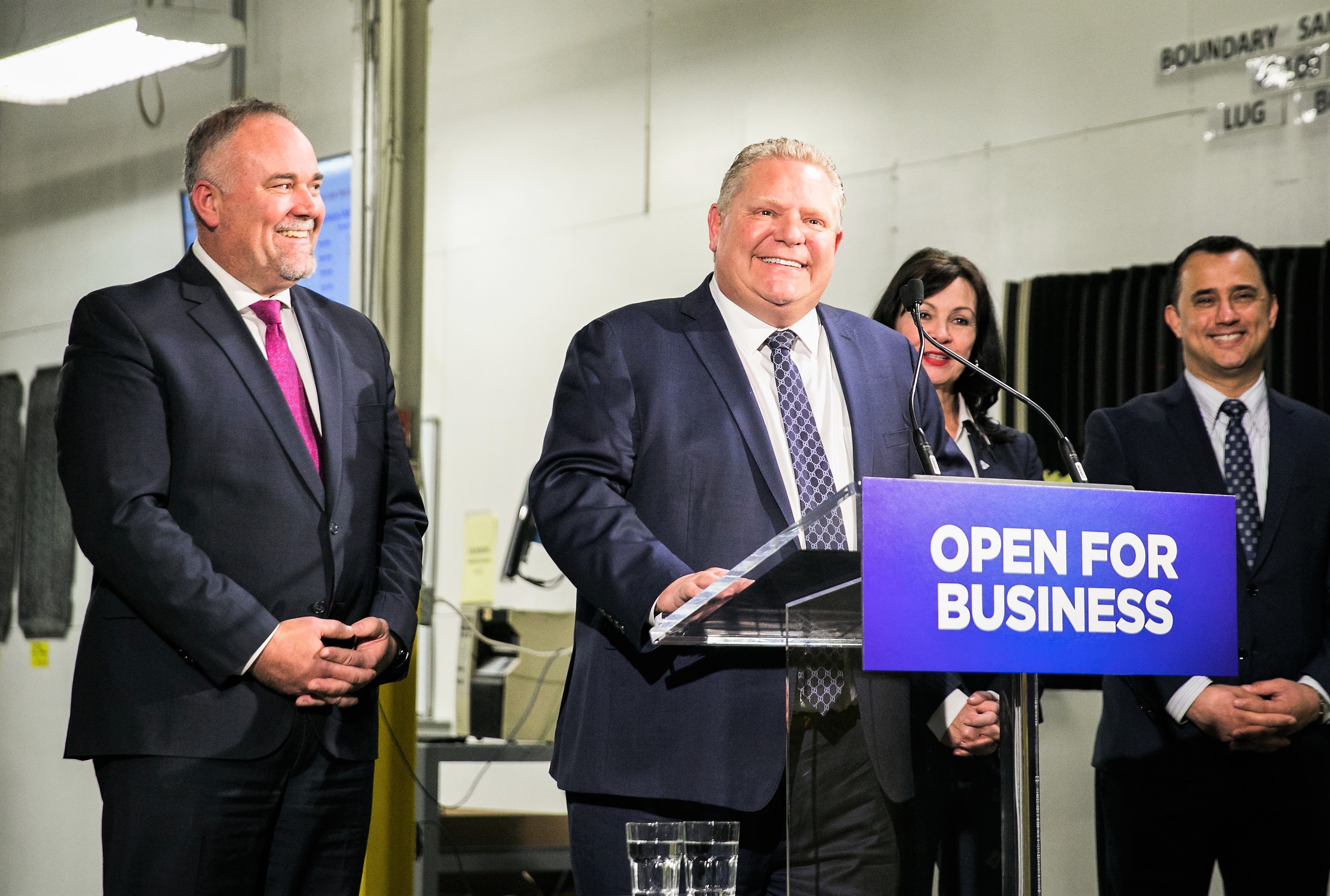 Since his election, Ford has already made two attempts to gut Greenbelt legislation in a way that would benefit developers. And more recently, he introduced an omnibus bill that would change 13 laws in a way that would allow developers to ignore environmental and local controls.
Hence, the story of the Cortelluccis is about the quiet rot developers have introduced to the GTA's political bloodstream.
---
Who are the Cortelluccis?
Born in Italy, Mario and his brother Nick arrived in Toronto in 1962 and started in the excavating and construction business.
Since then, the two brothers have accumulated an array of companies and built more than 40 residential developments across the GTA. The brothers are also linked to fellow Italian-born developer Saverio Montemarano. By the late '90s, it was claimed the Cortelluccis and Montemarano had 28 companies among them.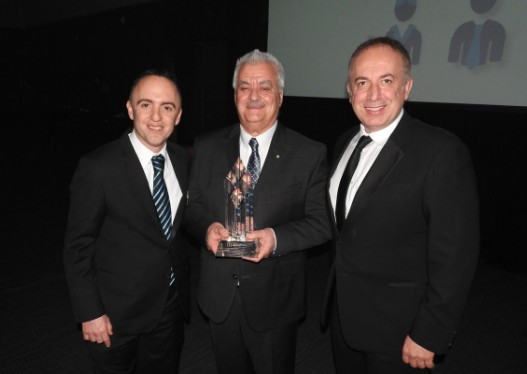 Mario Cortellucci receives the businessperson of the year award from Vaughan Mayor Maurizio Bevilacqua in 2016
The Cortelluccis have built homes and buildings under names like Cortel Group, Fernbrook Homes, Fairview Estates, Melody Homes, Zancor Development, Royal 7 Developments and Pristine Homes. Mario once estimated they sell an average of 3,000 homes every year in the GTA. They also give generously to charities.
But the family's operation is shrouded in mystery, with their companies privately held. They also don't grant interviews very often. They turned down a request made by The Pointer and failed to respond to a lengthy list of questions.
Moreover, while researching this two-part series, it was astonishing how many people across the political spectrum didn't want to talk about the family, including Brampton Mayor Patrick Brown, NDP and Liberal Toronto city councillors Paula Fletcher and Mike Colle, union leaders in the construction trades, former premier Dalton McGuinty, and competitors in the construction industry.
Perhaps this is not surprising, given what happened in Caledon a few years ago.
Caledon consists of a patchwork of towns and hamlets on 700 square kilometres, where many of Canada's wealthy elite have palatial weekend estates.
In 2004, Woodbridge developer Benny Marotta wanted to build a subdivision in Caledon that would include 8,000 residences. This was a subdivision near an industrial park he was also developing. In an interview, Marotta says Caledon was happy to have his industrial park and initially seemed positive about the residential component. He says the city council then changed its mind once the industrial park was built. "They used us to get what they wanted, but when it comes to residential, their friends come first," says Marotta.
But Caledon's mayor at the time, Marolyn Morrison, and her council opposed the subdivision on the grounds that it did not fit the city's official plan. "We had done our studies to show where the next growth should be in Caledon, and it wasn't there," explains Morrison. "But it's the typical thing where (developers) sometimes don't do their homework, and what they do is they come in and they buy the land, and because they buy they think they should be able to go to the municipality and everybody should jump up and down and say, 'Yahoo, aren't we lucky!' And so your municipality ends up being planned by developers and not planned by the people and your planners. And that's basically what was going to happen here." Caledon's council refused to approve Marotta's subdivision.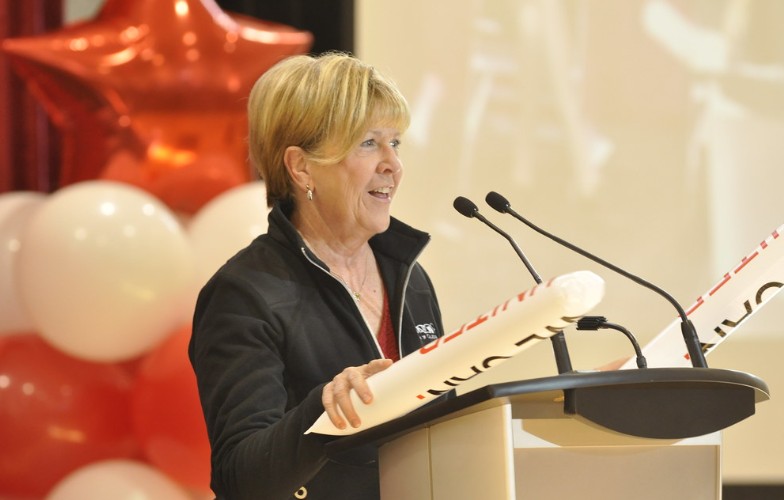 Former Caledon mayor Marolyn Morrison
Morrison says she wasn't opposed to development and points to the fact that Caledon grew from 45,000 to 72,000 people during her term as mayor (which ran from 2003 to 2011). "It's just that we had the growth where we as a municipality, the people and the council, felt it made the most sense."
The former mayor has also been heavily criticized for poor planning and her own cozy ties to developers, opening up land for construction to help powerful friends who benefited, even though the locations did not make sense from a planning perspective. She has denied those allegations. One of the planners who worked for Caledon warned Morrison and the rest of council, in 2012, that their development decisions could not be defended in a legal battle with people like Marotta.
Ryerson University's school of urban planning produced a report that backed up the planner's concerns, stating Morrison's approach to development did not follow basic principles of planning, and eventually Peel Region Council, in 2015, stripped Caledon of control over much of its own planning.
Shortly after the dispute over her community's future growth began, Morrison found herself under attack from Marotta. The developer invested in a local newspaper that criticized the mayor for nearly a year. (Marotta says he did not run the paper and was only a minority shareholder.) "And it made it look like I was the worst person you'd ever met in your life," claims Morrison.
For a few months, Morrison says, she was followed around by a dark sedan.
Marotta says he was unaware she was being followed. "If it is true or not, I have no idea," he says. "Why would anyone follow her? If it was me, why would I follow her? Who cares where she goes? ... I had nothing to do with it."
One day in 2008, Morrison's husband, John, a school teacher, was confronted on the street by two men who threatened him over his wife's stance on development. A few days later, a man ran up to John while he was standing in his driveway.
"He heard footsteps and he just turned and the guy punched him," says Morrison. "And the police said, for the damage he did to (John's) face and his nose, he must have had either brass knuckles on, or a roll of quarters in his hand."
Marotta denies any role in the attack on John Morrison. In fact, he sued the mayor for defamation, claiming that she had implied he was involved; the suit was settled out of court. "I was never interviewed by anyone from police side for some questioning at all," Marotta says. "I think it was a perfect setup."
The attacker was arrested and pleaded guilty to a charge of making a threat, receiving a sentence of three months' house arrest. "It was ridiculous," says Morrison, who adds that the couple felt compelled to take security precautions. "We had cameras installed. We had two and a half acres and had cameras installed all over the place. We had an alarm system that went straight to a very high response type of thing."
Marotta threatened to launch a $500-million lawsuit against the city. According to an agreed statement of facts in a later court case, he also asked his accountant, Edward Favot, to look into rumours that Morrison was receiving bribes from developers in an effort to discredit her. Favot brought in Jeffrey Granger, a CRA auditor, who used his access to tax files to audit Morrison. Marotta passed to the OPP digital copies of cheques to Morrison that Granger had provided, which were later found to be forged.
Granger was convicted in 2014 of accepting over $1 million in bribes from developers to help them evade taxes and frame the Caledon mayor. Sentenced to three years, he claimed he was just the scapegoat, saying: "This is bigger than me."
According to the statement of facts, Marotta had paid Granger $500,000 via nine cheques before and after the forged documents were given to the police, payments he said were for legal tax consulting services.
Marotta eventually abandoned the subdivision.
---
Mario Cortellucci has demonstrated his own willingness to embrace hardball tactics.
In 2012, one of his companies, Royal 7 Developments Ltd., hired Otomic Contractors Ltd. to do the excavation work on a five-building condo project on Highway 7 in Vaughan. Otomic is owned by Otavio Cutillo, a no-nonsense Toronto excavator.
A year into the contract, Royal 7 was not paying Otomic, which in turn could not pay its own suppliers. By late 2013, Otomic was owed nearly $220,000.
Cutillo says he was warned by other contractors that Cortellucci might refuse to pay and then pressure him to continue to do further work, betting Otomic wouldn't have the means to fight him.
Salvatore Manella, Cutillo's lawyer, said it was Cutillo's view based on discussions with other contractors that the approach Cortellucci uses with his trades is "he tries to beat them down towards the end of the project [and] offer them work elsewhere in order to not pay the final bill." Cutillo says Mario once called him and offered to pay him $75,000 for an outstanding bill of $125,000.
Efforts to resolve the standoff failed. So in 2014 Cutillo got a lien placed on the condo project. And then he sued Royal 7, with the case going to trial in 2016. "I found (Mario) to be pompous, I found him to think he knew more about the project than counsel who is asking him questions in cross-examination," recalls Manella.
In the end, the judge agreed with Otomic and ordered Royal 7 to pay the outstanding debt. "I think they were surprised I won," says Cutillo. "They don't scare me. A lot of contractors get bit by him."
---
It was during the 1990s that the Cortelluccis hit the public eye because of their ties to the Ontario Tories and then-premier Mike Harris. The Cortelluccis were heavy donors to the party. Between 1995 and 2002, the Cortellucci group gave almost $1 million to the Conservatives.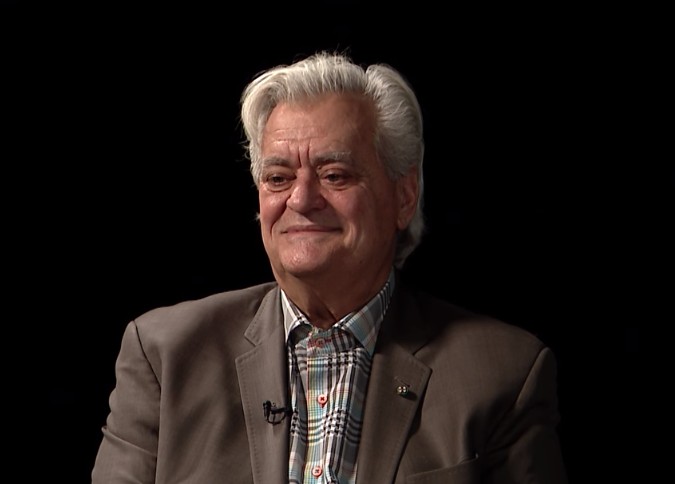 Mario Cortellucci
A study by York University political scientist Robert MacDermid found that from 2004 to 2011, the development industry was responsible for more than 32 percent of the money raised by the PC party. During this period, the Cortelluccis were one of the largest donors, directing contributions through 25 separate sources, mostly corporations, totaling $250,000 (while also giving $132,000 to the Liberals).
"(Mario) Cortellucci and his companies are also large supporters of municipal candidates and his interests are directly affected by provincial and municipal land use planning and infrastructure decisions," noted MacDermid in his report.
But during the Harris years, the Cortelluccis' money seemed to pay off: certain decisions gave the appearance of a quid pro quo.
For instance, there was the 36-hectare provincial property in Mississauga that Nick Cortellucci bought in 1999 from Ontario Realty Corp. (ORC), the Ontario government agency that manages the province's real estate. He had only $2.5 million to buy the $13.2-million property, so the government agreed to a five-year mortgage with an 18-month interest holiday and no payments due for two years. Dalton McGuinty, Liberal leader at the time, called this a "sweetheart" deal and said Ontario taxpayers stood to lose more than $2.2 million in interest payments.
In 2000, Don Weiss was appointed to the board of the Ontario Pension Board (OPB), which invests money on behalf of government employees' pension plans. At the same time, Weiss was also on the board of the fundraising arm of the PC party. During nine months when he was a director of both entities, the party raised $21,000 from the Cortelluccis.
In 2003, the Cortelluccis wanted to buy land in Brampton, but needed financing. One of the parcels cost $11 million, but the Cortlelluccis only had $1.2 million. The balance was loaned by the OPB, now chaired by Weiss.
Inside the Ontario legislature, Liberal MPP Sandra Pupatello, in June 2003, said she had the "titles and mortgages" for four Brampton land deals involving the lender, OPB, and the borrowers, two companies named MCN Financial and MCN Heritage.
"(T)hese companies are owned and operated by Mario Cortellucci," she said. "Mario Cortellucci is the single biggest donor to the Ontario PC Party."
Directing her question to premier Ernie Eves, she asked "how you see your biggest fundraiser making a (multimillion-dollar) deal with your biggest donor using taxpayer-guaranteed pension money as appropriate?"
Eves sidestepped the question, but the PCs acknowledged, in total, the Cortelluccis were given $36.3 million in loans by the OPB for the purchase of Brampton land that eventually could be worth as much as $250 million.
"While Don Weiss was out asking for money of Mario Cortellucci, he was in a position within the pension board to be making arrangements to change the policy that allows investment in high-risk speculative land deals," Pupatello continued. "The first order of business, the one development that he's prepared to engage in, has to do with Mario Cortellucci, the single largest donor to the PC Party … It is just too cozy."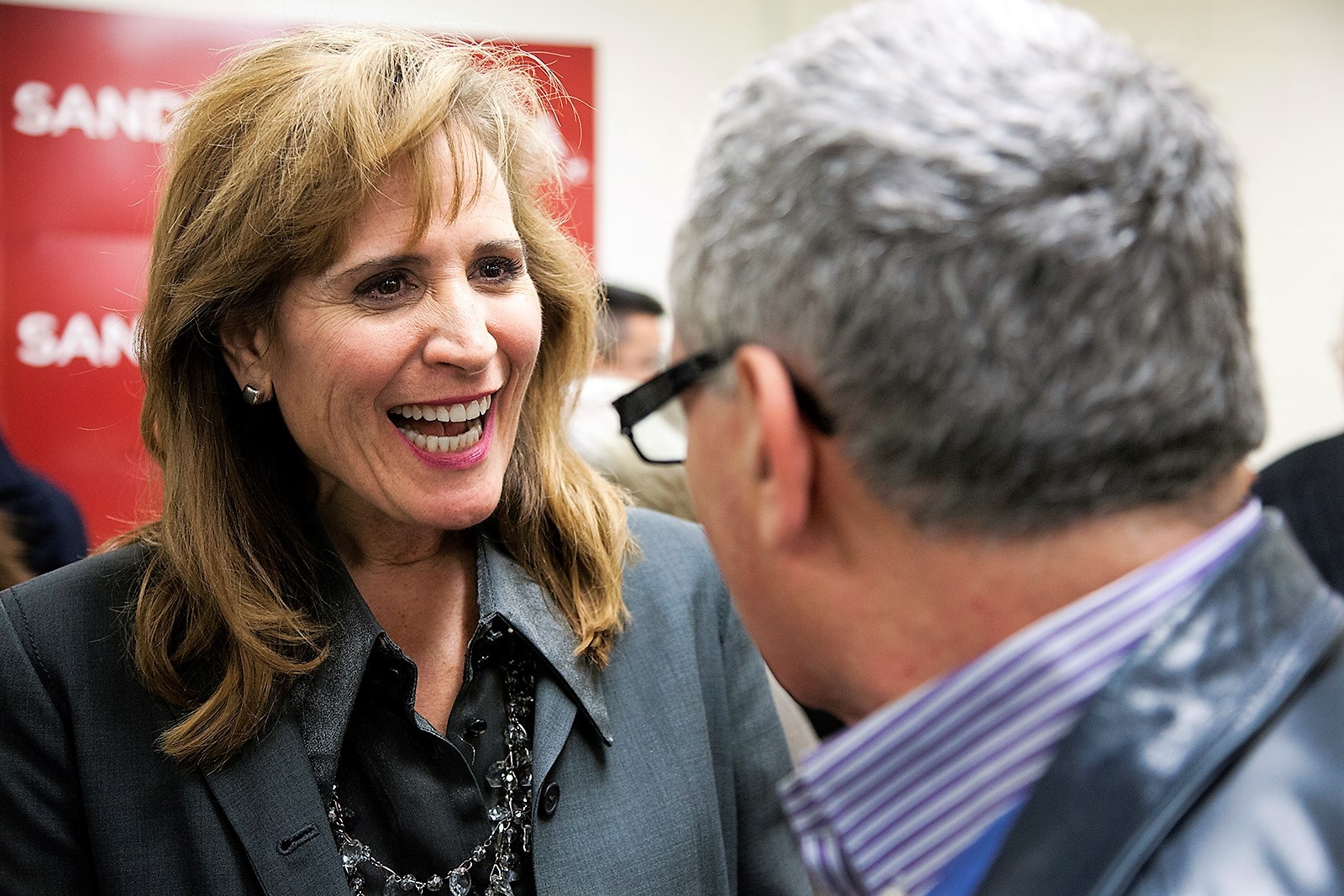 Former Liberal MPP Sandra Pupatello
She quoted MacDermid. "Here's what Professor MacDermid said about big donors like Mario Cortellucci: 'When you are giving huge sums of money to help political parties get elected, the perception, quite naturally, is that you are expecting something in return.'"
She then asked the PCs how the deal wasn't a clear case of conflict of interest and why the Cortelluccis were assembling land in "the northwest Brampton planning area." She continued, "It's raw farmland. There's no sewer connection. Brampton's planning report says that there's no anticipated growth within this planning area until the year 2026."
She pressed on, trying to get answers about why a PC fundraiser would help push through a transaction for land, secured by provincial employees, that the City of Brampton said might not ever be developed.
"According to the planning report, there's no guarantee that it will ever be developed. Your biggest fundraiser gave your biggest donor a ($36) million deal to develop land that won't be developed, maybe, for another 23 years...why is your biggest fundraiser in a position to lend ($36) million in a deal to your largest political donor?"
The Tories said members of the pension plan were not at risk, reviewed the loans and said there was no conflict of interest; the opposition called this review a "whitewash."
---
One of the biggest battles involving the Cortelluccis was over the proposed Adams Mine dump. The abandoned mine in Timiskaming, in northern Ontario, was coveted by businessmen who wanted to turn it into a dump site for Toronto's garbage. With the blessing of the Harris government, plans were put into motion to see this happen.
However, this led to a citizens' revolt in the region around the mine, which managed to put a halt to it in 2000. Three years passed.
"And then we heard a very powerful group, very close to the Conservatives, had transferred the whole ownership of this mine to this (numbered) company," recalls MP Charlie Angus, who was involved in the fight against the dump. The numbered company was owned by the Cortelluccis. "There were about 2,000 acres of Crown land that was outstanding to make the [dump] possible … So a deal was secretly negotiated that sold all of this Crown land for $22 an acre, which is a complete fire sale … And that's how I found out just how deeply embedded the Cortelluccis were with the Conservatives."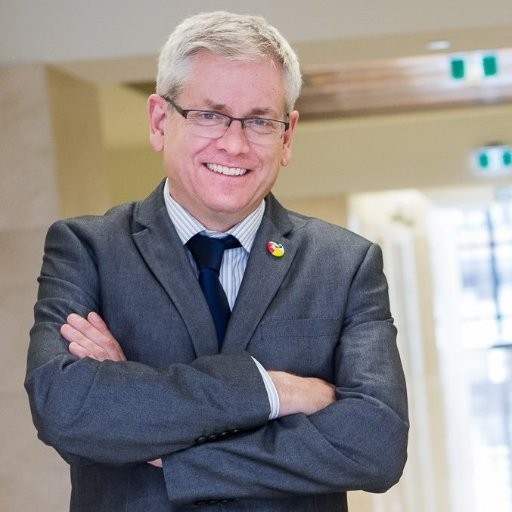 Timmins-James Bay NDP MP Charlie Angus
In 2003, the anti-dump citizens' group hired a private investigator, who at one point caught ex-premier Mike Harris meeting with the Cortelluccis and other investors "because they were trying to get this deal back on," says Angus.
Tory environment minister Chris Stockwell also went to bat for the mine site, telling Toronto officials it was going to happen. The year before, Stockwell had received donations from the Cortelluccis when he ran for leadership of the Ontario PC Party.
A political firestorm ensued, which resulted in the mine not being turned into a dump. In 2004, the new Liberal government placed a ban on the whole project.
But that was not the end of the story.
In 2007, an obscure Pennsylvania civil servant, Vito Gallo, sued the federal government under NAFTA, claiming that because the Ontario government had prohibited the use of Adams Mine, under Chapter 11 of the treaty, he was owed $355.1 million. He argued the ban was a form of expropriation. But Gallo, it turns out, was a cousin of Saverio Montemarrano, the Cortelluccis' business partner.
"This is how outrageous it is," remarks Angus. "They tried to do a shakedown on the government of Canada."
In 2011, the courts threw out this lawsuit.
Another benefit the Cortelluccis received from the Tories occurred when a ban was introduced forbidding building on the Oak Ridges Moraine. To compensate developers who had bought land affected by the freeze, the government allowed them to have other Crown land as compensation.
Just prior to the ban coming into effect in 2001, the Cortelluccis bought land from another developer in Uxbridge. "It was a surprise because the property he bought was mired in OMB hearings and had been unanimously rejected for development by Uxbridge council," Liberal MPP Mike Colle said in the legislature. "Durham regional council says you can't develop it, and this land was also in a development freeze by your provincial government, yet Mr. Cortellucci still bought the land."
In compensation, the Cortelluccis were offered thousands of acres of Crown land in Seaton, Ont. "How can you justify this, Minister?" Colle demanded in the legislature. "Your biggest campaign donor gives you guys a million bucks. All of a sudden the land is frozen, can't be developed at Uxbridge … Yet I guess Mr Cortellucci knew something, because after he buys the land, lo and behold, guess what happens? He's told he's going to get thousands of acres of public provincial land in Seaton given to him for buying land that was worthless. How is this fair to the taxpayers of Ontario? Justify that."
---
As Mike Harris was stepping down as premier in 2002, one of the final curious acts under his regime was the issuing of a lease by OPG for the Hearn power plant land to a company called Studios of America — one of whose partners included Mario Cortellucci.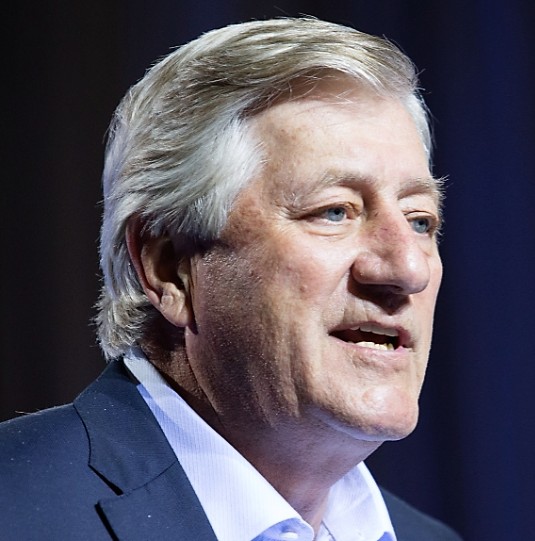 Former premier Mike Harris
The Hearn coal-powered generating plant, opened in 1951, had been shuttered in 1983. The lease was for 40 years, and its terms permitted the Cortelluccis to make the first bid to buy the property in the event OPG wanted to sell it. In short, the land would not go out to public tender. "The deal they negotiated with the outgoing Harris government … I felt it spoke to (Mario's) power and influence," says MPP Peter Tabuns.
In subsequent years, the property was used to film various movies and TV shows and rented out for occasional events, but otherwise sat vacant.
The property's appeal is due to where it lies, on the valuable port lands area that Doug Ford has long wanted to develop. The plan to sell the property was initially considered by the Liberals in 2017, who told the City of Toronto it would be consulted. But when the $16-million sale was announced last fall, that had not happened.
As an indication of what a bargain the Cortelluccis may have received, the empty Lakeview generating station site, 177 acres in Mississauga, was sold by OPG last year for $275 million.
OPG claims the low price for the Hearn site is justified because the land is so polluted and the Cortelluccis will have to pay to clean it up before they can develop it. OPG says the pollution was assessed in an independent environmental study in 2016.
Yet the utility refuses to release this report. In fact, Tabuns says, the NDP have put in freedom of information requests to get this study and had no luck.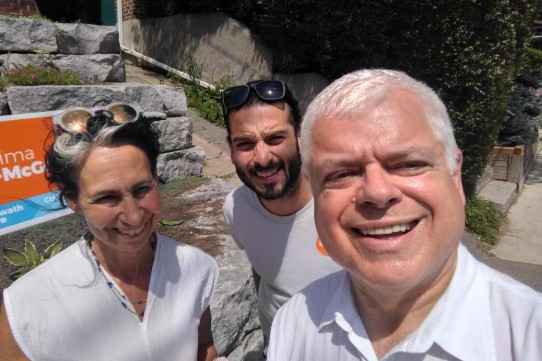 Toronto-Danforth NDP MPP Peter Tabuns, right
"No one has even seen the lease document," says the MPP. "So we don't even know what the conditions of the lease are ... That's one of the frustrating things — these documents are not available."
"I think it's suspicious because I think the amount paid per acre for Hearn is far less than was paid per acre for Lakeview. And they were both coal plants, [with] what I would assume would be the same contamination problems."
Submit a correction about this story