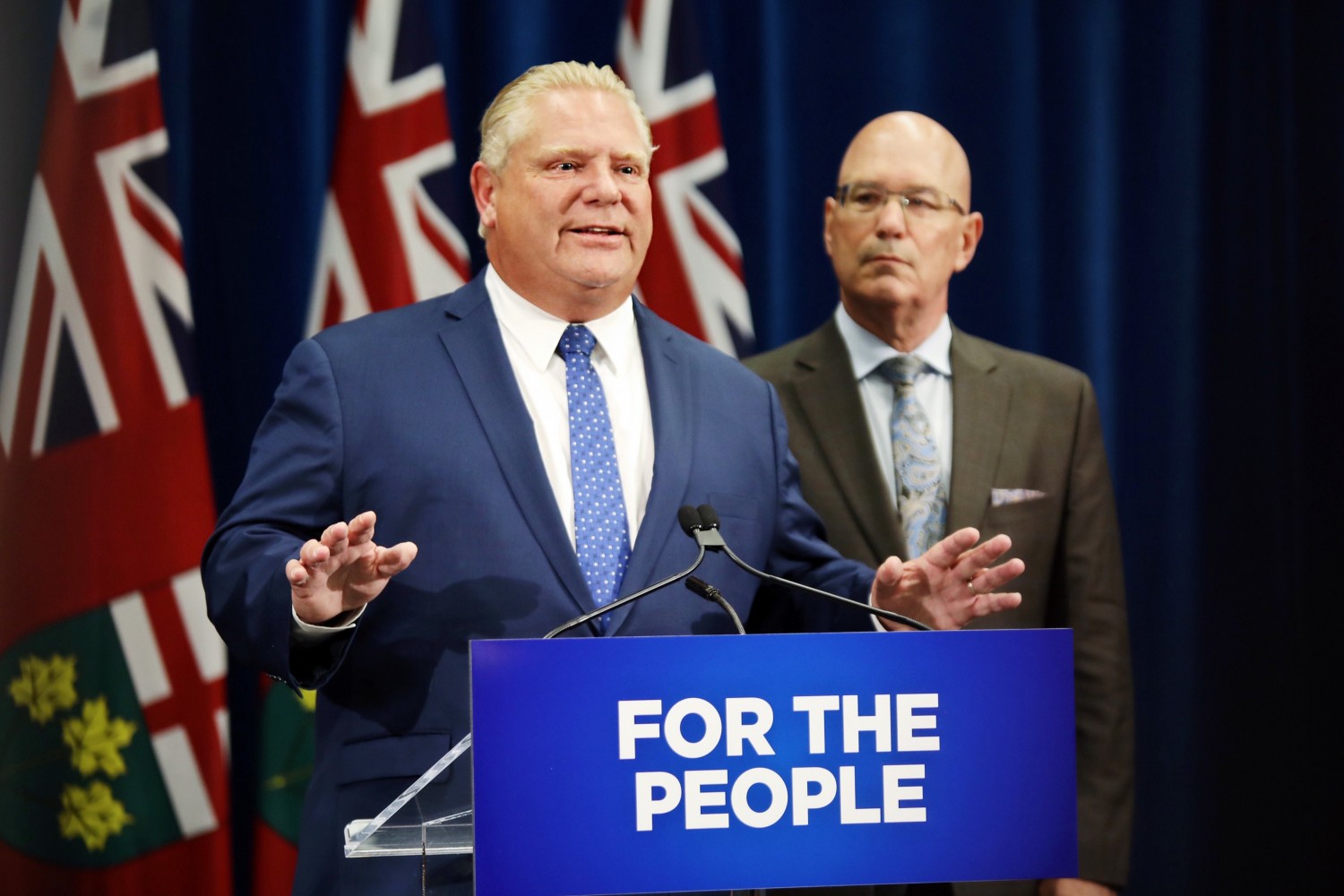 Photos by Mansoor Tanweer/Government of Ontario/Flickr
Ford's about-face on municipal cuts restores millions in core service funding for Peel Region
Bowing under significant pressure from Ontario's municipal sector, Premier Doug Ford has reversed millions of dollars in funding cuts to the province's municipalities, including an estimated $40 million for essential services within the Region of Peel.
The announcement came early Monday morning, two days after minister of Municipal Affairs and Housing Steve Clark sat down with LUMCO, the Large Urban Mayors Caucus of Ontario, to discuss the fallout from the cuts resulting from this year's Ontario budget.
Speaking at Queen's Park, Premier Ford said the decision to maintain the previous levels of funding was a direct result of the messaging he heard from municipal leaders.
"We've come up with a conclusion that we're going to work together, we're going to maintain the funding throughout this year," he said. "We're willing to work with (municipalities), give them more runway and this will be a win-win for the taxpayers across Ontario."
The reprieve may only be temporary, as Ford made it clear the cuts are not being eliminated, only delayed until next year. The delay, he says, will allow for municipalities to use the recently announced $7.35 million Audit and Accountability Fund to hire auditors to find efficiencies within municipal budgets.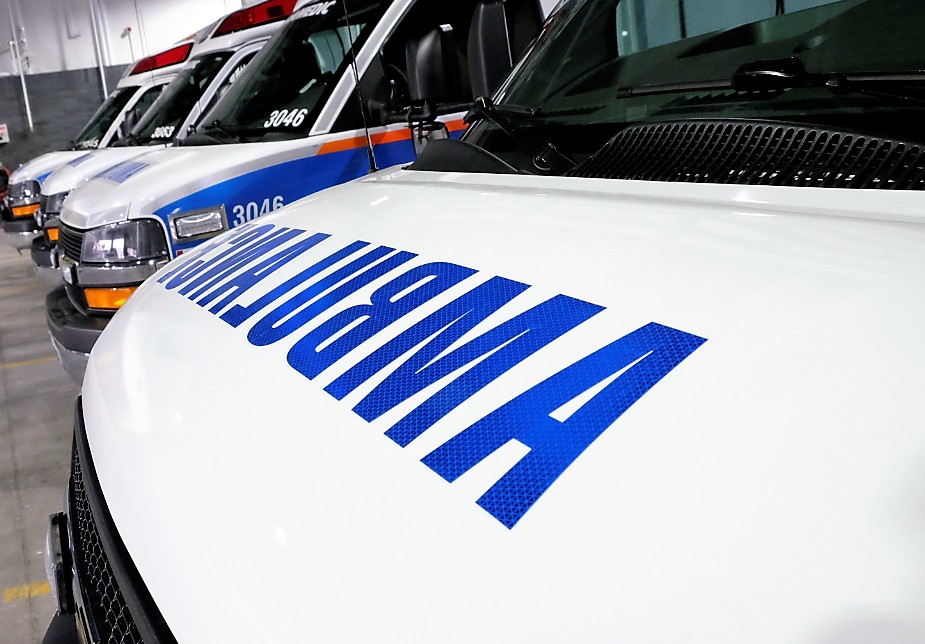 Brampton Mayor Patrick Brown has been vocal against the proposed cuts, previously saying someone at Queen's Park "needs to give their head a shake". Last week, Mayor Brown and members of Peel Region council, pushed forward a regional public relations campaign to garner citizen support against the cuts. A request for comment on the state of the PR campaign sent to the region was not returned as of publication, but with the cuts now delayed, the public awareness initiative planned for Peel might also be postponed.
"I am glad the Ford government walked back the shortsighted municipal downloading. Prisoner transport, public health and child care are critical services," said Brown in a statement on Twitter. "Hopefully, this won't be attempted next year. Municipalities need a stable provincial partner for these critical services."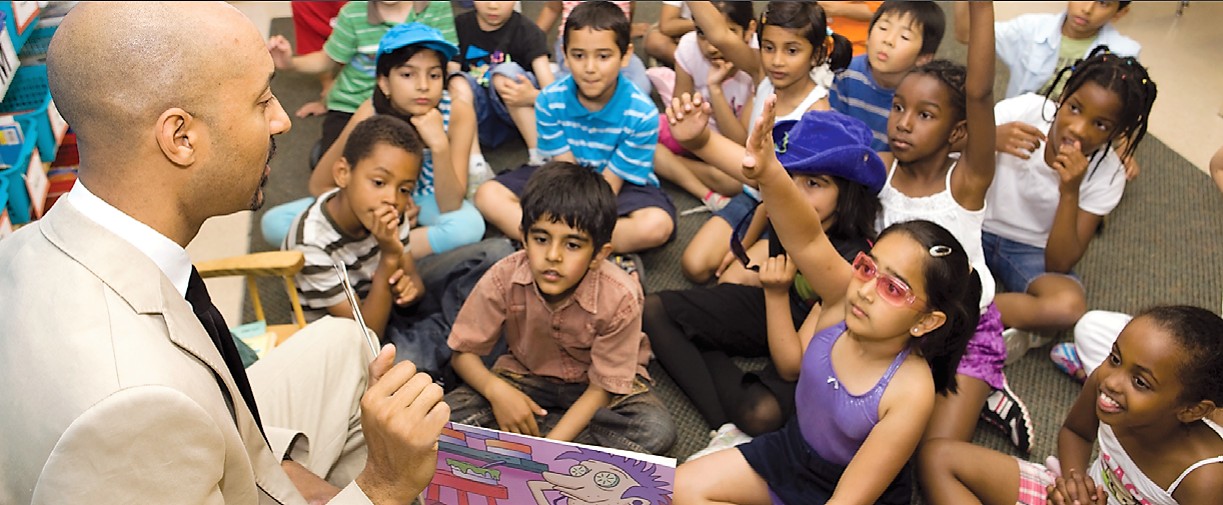 Mississauga Mayor Bonnie Crombie was also celebrating, praising the announcement on Twitter as "positive news" and saying she's looking forward to working with the province "to find new ways of doing business, while maintaining services essential for residents."
After the PC's released the first provincial budget supporting their mandate in early April, news quickly began to trickle down to municipalities that cuts were coming. With constant rhetoric around the need to eliminate the $346 billion debt created by the previous Liberal government, it was a hint that a tightening of the provincial purse strings was on the way. However, when the hammer finally fell, the impact was much larger than many in the municipal sector expected.
In the Region of Peel, the cuts initially included an estimated $1.9-million decrease to social assistance and $6.5 million from ambulance services. There was also a $2.4-million decrease to public health programs that are currently fully funded by the province.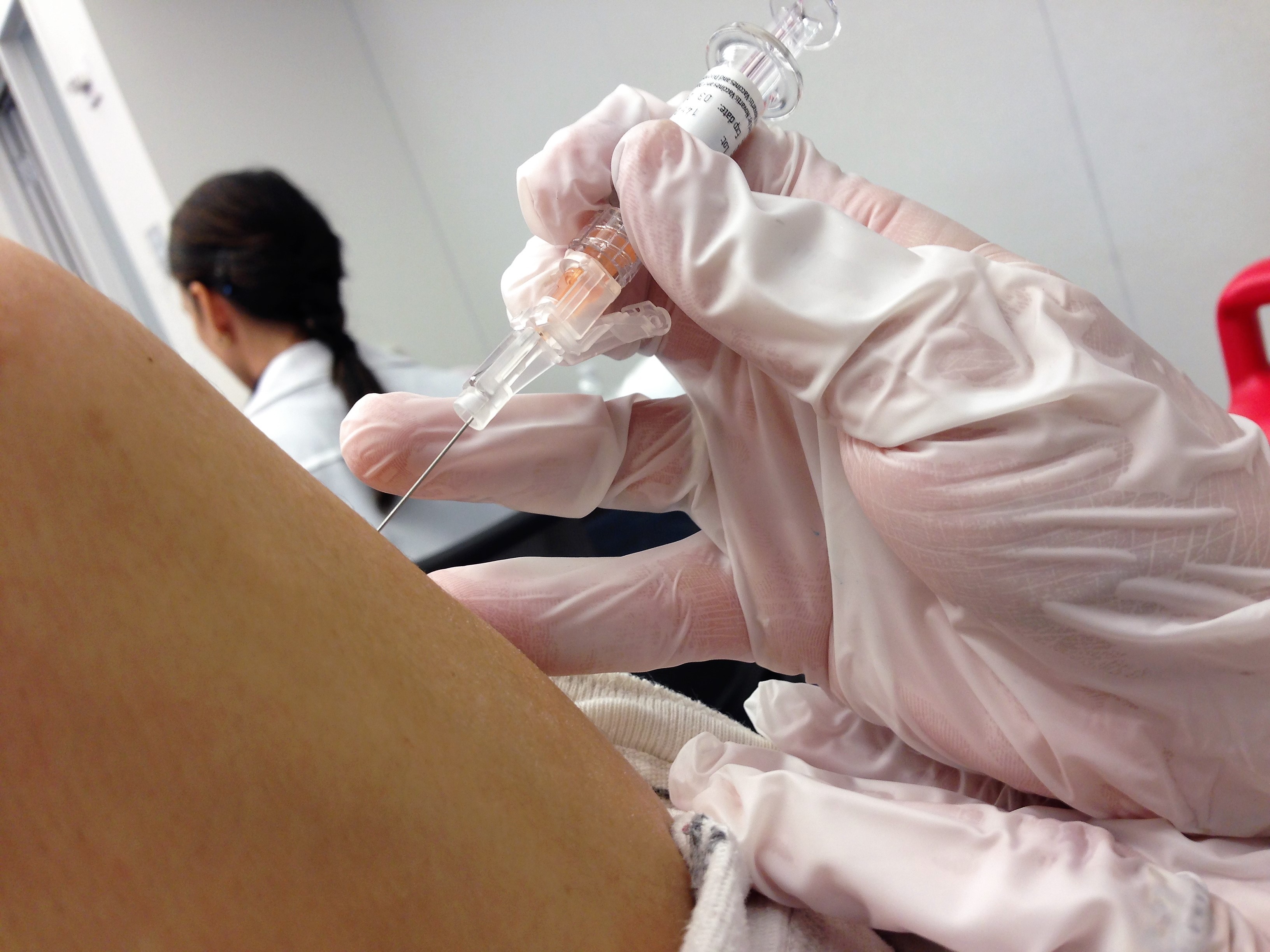 Community homelessness funding would have been cut by $1.3 million; some $600,000 would be clawed back from Conservation Authority funding to mitigate natural hazards, and Metrolinx's Smart Commute program stood to lose $300,000.
Many of the services on the chopping block affect the most region's vulnerable, such as young children whose parents get help through early childhood learning programs hosted by the region's EarlyOn Child and Family Centres.
Though an increase of $800,000 to home-based childcare programs has been proposed, early years childcare would have taken a huge hit under the Ford plan: $6.1 million cut from base funding; $8.3 million cut from a provincial childcare expansion plan — especially damaging in Peel, which has a bigger gap between childcare spaces and demand than most parts of the province; and $4.9 million from fee stabilization support, which helps keep childcare costs for parents down.
Premier Ford pointed to the backlash over proposed childcare cuts as a particularly significant issue for municipalities, as well as changes to public health and ground ambulance funding.
"Those are the three big issues that they're facing, so we'll work with them and at the end of the day, the taxpayers are going to be better off," Ford said. "We have to pay down the deficit and we're doing that in a responsible and reasonable manner and we will balance in the next five years."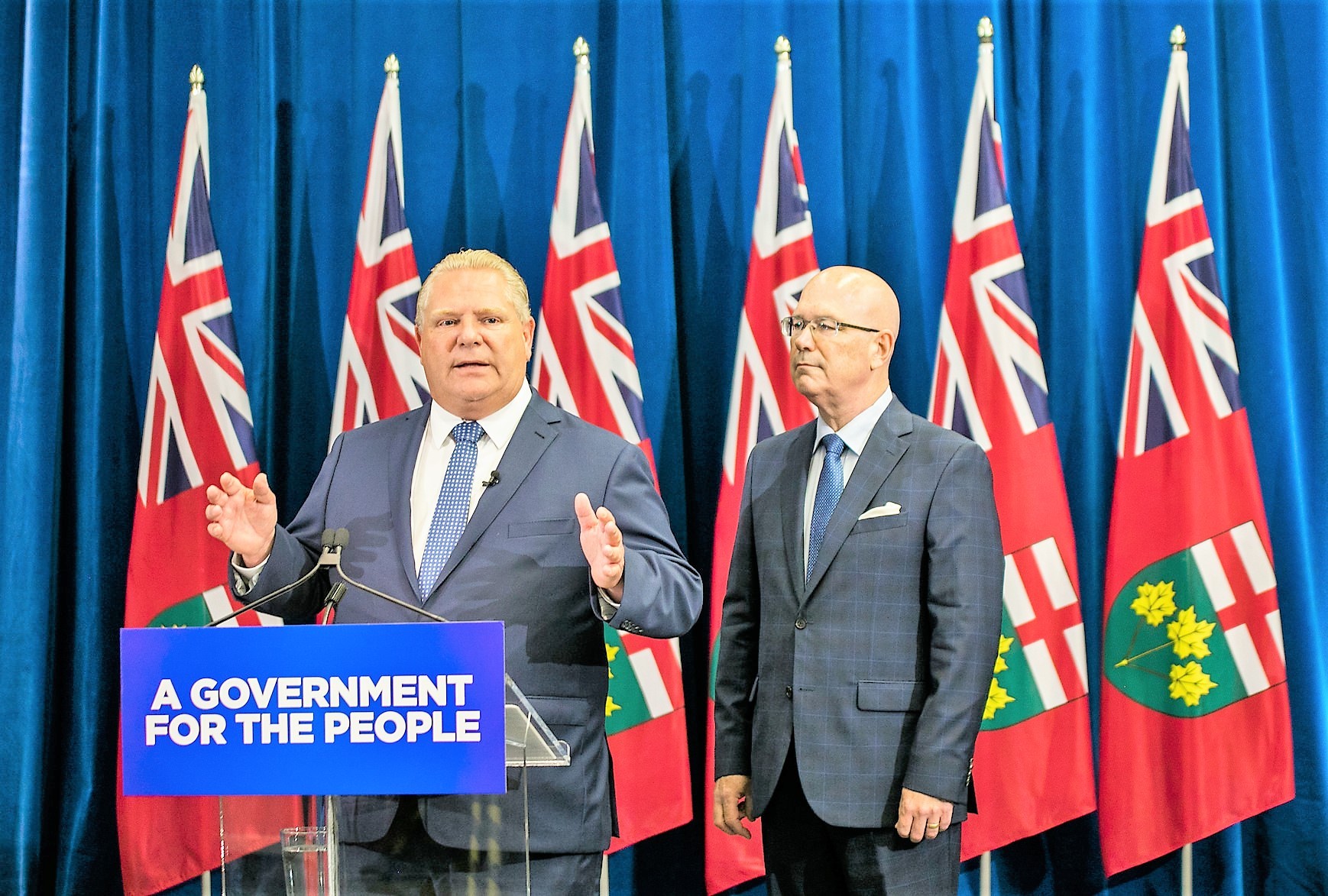 Premier Doug Ford and Municipal Affairs Minister Steve Clark
Following Monday's announcement, LUMCO was quick to release a statement celebrating the news.
"We have said all along that we support the province's efforts to get its budget deficit and debt under control, but we need more runway and more details," reads a statement from LUMCO chair and Mayor of Guelph Cam Guthrie. "We look forward to working with the province in the weeks and months ahead to continue to find efficiencies without jeopardizing core municipal services."
With that said, Guthrie was clear that a simple delaying of these cuts was not enough.
"At Friday's meeting, LUMCO mayors told Minister Clark that absorbing millions of dollars worth of funding cuts after municipal budgets had already been approved would force cities to consider increasing taxes or fees, cutting services, raiding reserves, or deferring infrastructure and capital projects," Guthrie states. "There is no doubt that any provincial funding cuts will still cause municipal councils to make some tough decisions. But at least now we have the time to come to the table with the province and figure out how to do this in a way that best protects our local residents and the services they depend on."
Inside Queen's Park on Monday, NDP leader Andrea Horwath continued to criticize the PCs for what she called a "cut first, plan later" style of governance, and was quick to point out the cuts were not reversed, but simply delayed for one year.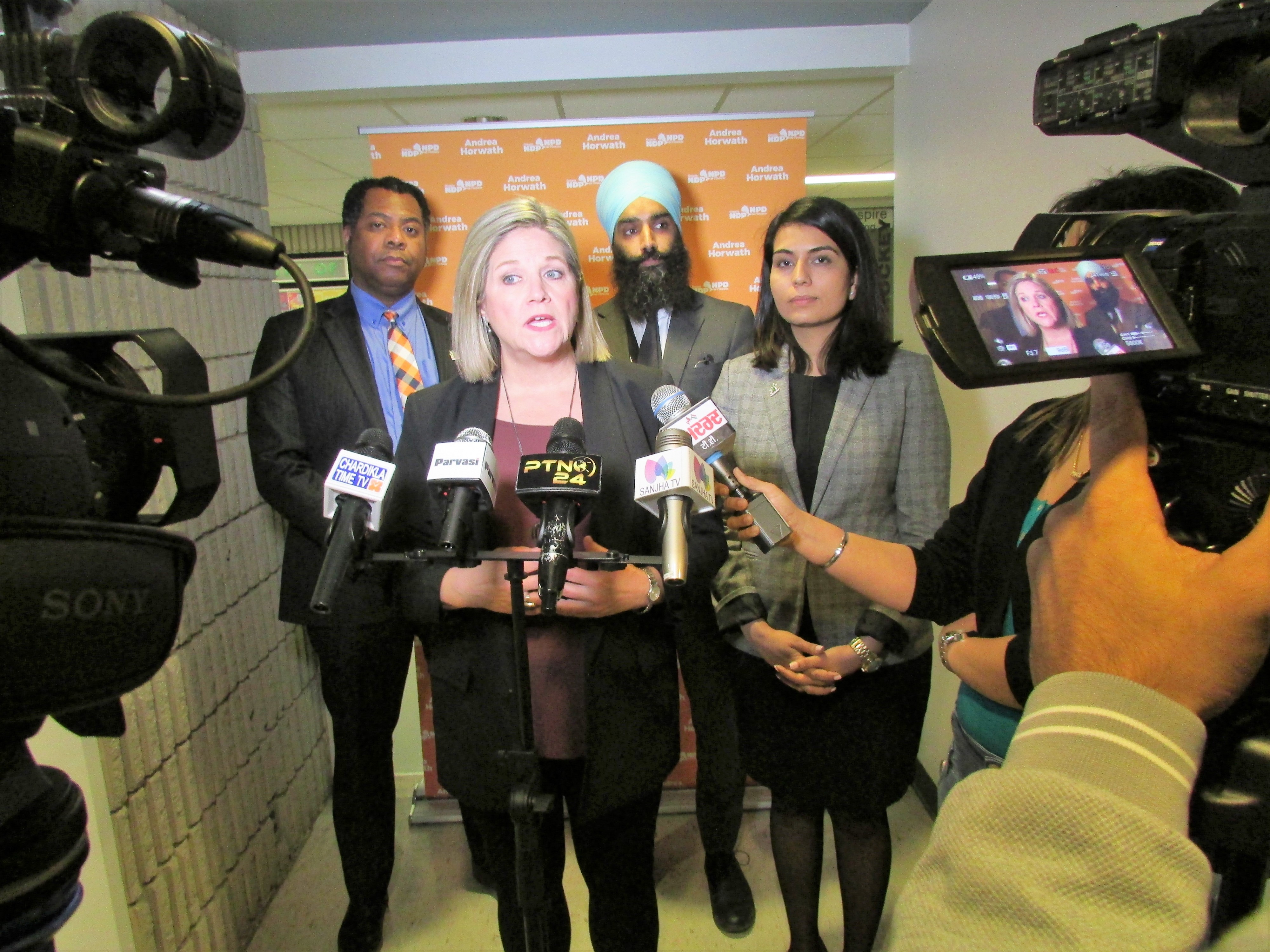 NDP Leader Andrea Horwath in Brampton this spring with the city's three NDP MPPs
When Minister Clark attempted to defend the government's decision making, noting that all levels of government have a "shared responsibility" to find savings in their budgets, and the PCs will now work with cities and towns across Ontario to find those savings, Horwath shot back, asking why this wasn't done before the cuts were made.
"Any government worth its salt would have conversations with its partners in advance," she said.
Clark responded, "We have a number of municipalities that are very interested in our audit and accountability fund. Our government is being responsive to municipalities and we want to work with them."
Email: [email protected]
Twitter: @JoeljWittnebel
Submit a correction about this story