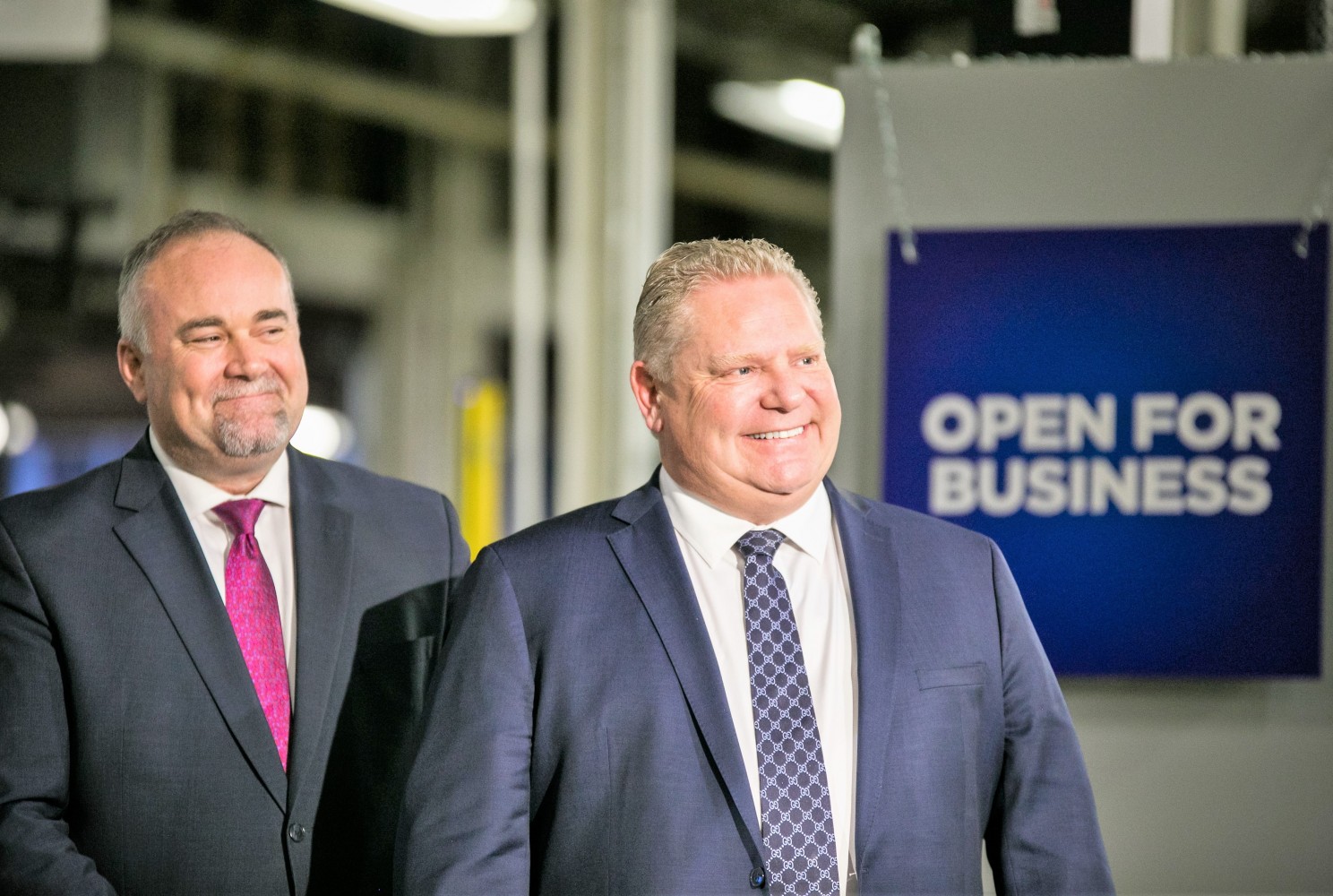 Photos by Mansoor Tanweer/Government of Ontario/Twitter/Google Maps
Brampton's economic future depends on investment, not cuts and more sprawl
Toward the bottom of the latest census profile for each and every city in the country sits a revealing set of rows and columns. The figures that fill each cell in this section of Statistics Canada's spreadsheet – titled "Commuting destination" – paint a vivid picture of the economic health of these municipalities.
The image of Brampton, coloured by numbers, so to speak, leaves considerable room for the creation of much needed enterprise in the city.
According to the 2016 national census, 239,830 people in Brampton 15 and older were employed and had a "usual place" of work. Of those, only 86,760, about one third of the city's workforce, commuted to jobs that were located inside Brampton, just 36 percent.
By comparison, of Toronto's 1,094,800 employed workers in the same category, 81 percent, almost 900,000 of them, worked in their own city.
In Mississauga, the picture, while not quite as economically animating as Toronto's, was still very promising for all those whose fortunes multiply when local jobs translate into future growth. Of the 296,190 workers in our neighbouring city, 54 percent were employed in locations within Mississauga.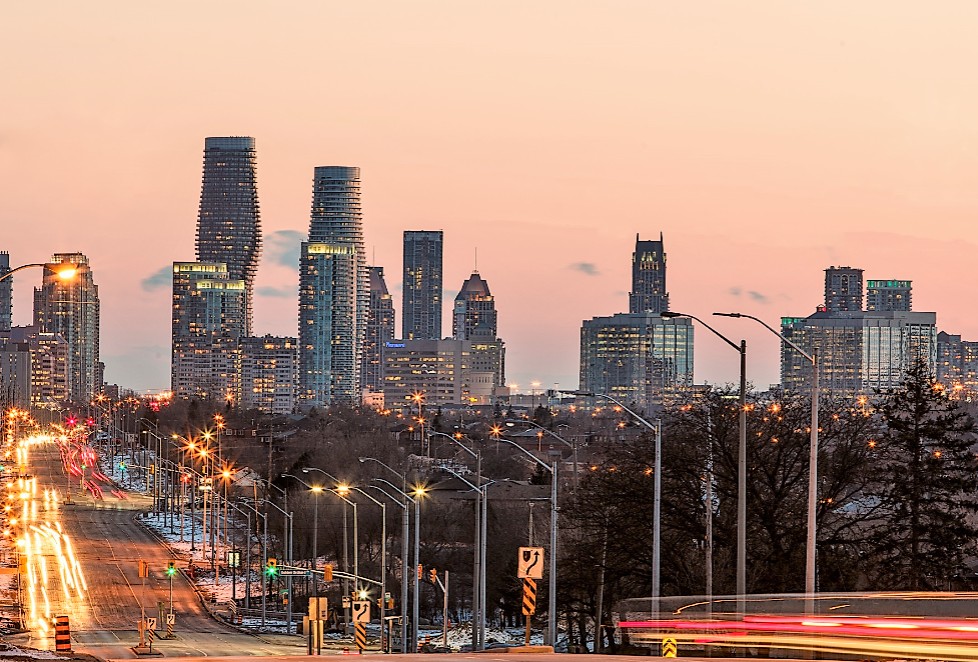 But when looking at another key set of data the numbers become even more favourable for the country's sixth largest city, and in a stinging diametrical relationship, show why Brampton continues to lose ground, economically.
Only 19,770 workers who lived just to the south of us, were employed in jobs located in Peel's two other municipalities, just seven percent of its workforce. In Brampton, 73,475 workers, 31 percent, travelled outside the city, but inside Peel, for their jobs, the vast majority of them likely commuting to Mississauga.
What do all the figures mean?
For one, the daily drain of brainpower that leaves one of the most educated cities in Canada every morning, helps create enterprise and profit and tax revenue for businesses and municipalities elsewhere.
The data also shows the extent of the imbalance in Brampton's property tax base. We are a commuter city, a bedroom community, that houses people like some sort of labour bank, harvesting workers whose productivity is used for huge advantage elsewhere, in the places where the jobs are created, and where those local economies gain significant benefit thanks to Brampton's lack of employment opportunities.
In turn, property taxes here have far surpassed the GTA average, especially in places where the jobs lie, because the City of Brampton has to rely on lower tax yields from residential contributions while the more lucrative, per hectare, commercial property tax contributions, that would drive the overall taxes required from homeowners down, languish.
As we wave goodbye every morning to those commuters who flood out of the city, we might as well wave goodbye to all the money they will spend elsewhere and all the money drawing out of our accounts to pay for the effects of this ongoing downward spiral.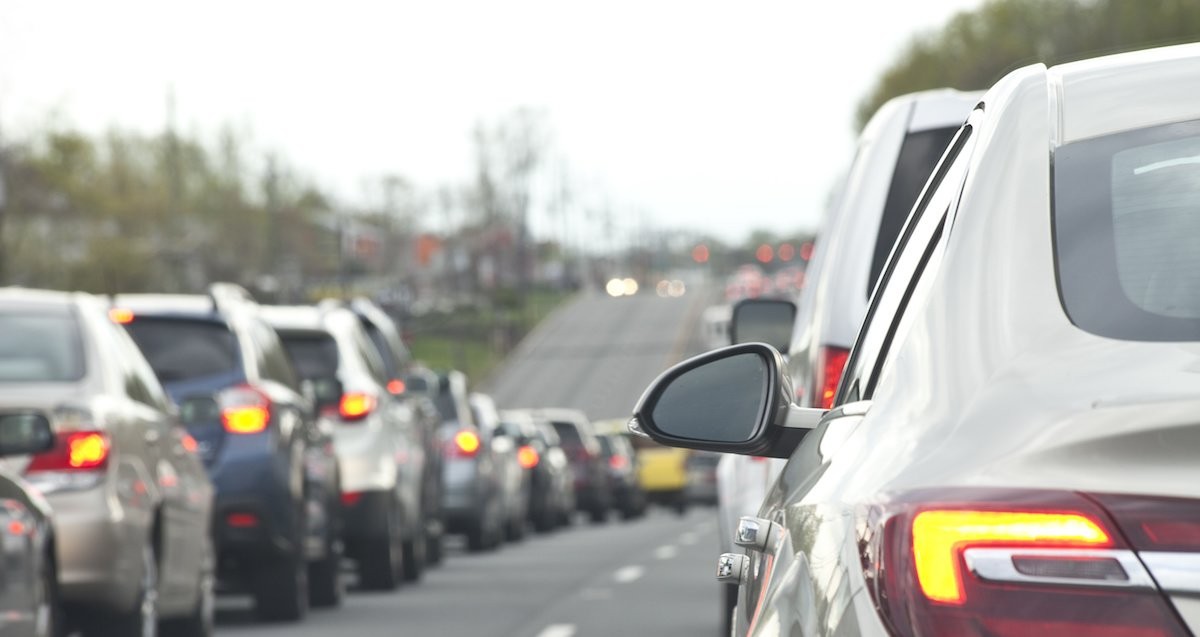 Meanwhile, cities like Toronto and Mississauga lick their lips as Brampton workers arrive each day, bolstering their businesses, spending their dollars and helping plump up their commercial property tax base.
To understand the problem with this picture, one only needs to compare Brampton and Mississauga. While former mayor Hazel McCallion, once known as the "Queen of Sprawl", realized the direction developers were taking her city, building farther and farther out, paving its suburban, bedroom community status, she bristled at the economic and societal impact the trend was creating.
By the early '90s, McCallion began a furious two-decade charge to create economic, not just residential, development and change the fortunes of her city. She travelled the globe, harangued Queen's Park and Ottawa and created huge incentives for businesses to locate in her booming burb.
Its Economic Development office, on a webpage titled, Mississauga, A City of Fortune, lists 75 Fortune 500 companies located there, including global giants such as 3 M, GE, Hewlett-Packard, Microsoft and Pfizer. It also mentions the huge push to support small and medium-sized businesses, with a staggering 1,700 advanced manufacturing companies located in the city, which employ more than 80,000 people. It is also rapidly developing its clean-technology sector, its food and beverage sector and other high-income employment areas such as aerospace, pharmaceuticals, information technology, computer software and hardware and other key economic drivers that have contributed to Mississauga's economic boom.
Largely because of Mississauga, the Toronto Board of Trade, in 2012, changed its name to the Toronto Region Board of Trade. Thanks to major development projects along its lakeshore and the corridor where a new LRT will be built on Hurontario Street, the city is bracing itself for an even bigger economic boom. According to officials the LRT plan has activated interest in building more than 9 million square feet of office tower space in and around the city-centre, as previous parking constraints in the area won't be an issue once employees have access to higher order transit. It's expected that 100,000 new residents and workers will eventually locate to the LRT corridor and the start of what's expected to be tens of billions of dollars in new commercial, office and residential development applications has already landed inside Mississauga City Hall. In addition to the recent rapid vertical growth, between 35 and 50 new high-rise condo towers are already being planned around the downtown core.
The city's boom is supported by the census data, which also shows the direction Brampton has taken, after decades of subdivision sprawl out to the edges and weak leadership that has treated economic development as an afterthought.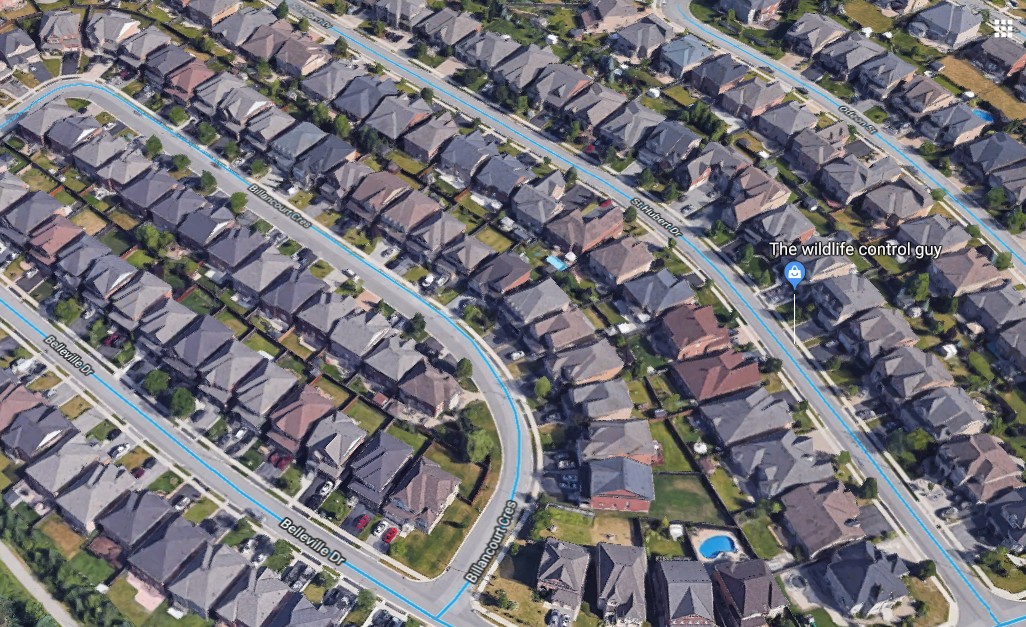 But are things about to change?
---
Premier Doug Ford talks from both sides of his mouth. He says he wants to turn things around for places just like Brampton.
He wants to make Ontario "Open for Business" by cutting regulations and getting rid of bureaucratic red tape. But he has no real economic development plan, other than opening up land, possibly even the protected Greenbelt, for the development industry. There is no Hazel McCallion global assault to pull major corporations doing business in future-ready spaces here. No plan to bring high-income employment to Brampton, to harness the talent of the city's highly educated workforce that crosses our borders every morning for more sunny employment destinations, and no vision for attracting the companies of the future here, to start solving sustainable energy problems and creating the next generation of automobiles or the coming wave of artificial intelligence technologies right here in Brampton.
Ford has instead focussed on the development industry and opening up land for them to create more sub-divisions in places like Brampton where leaders have for decades been suckered into giving away their most valuable space for next to nothing in return.
More commuters fleeing to other locales to ply their trades, less land for techno-parks and urban nodes with high-rise office and residential buildings to turn the city's fortunes around.
The Premier has put the GTA West Highway corridor back on the table, after the previous government determined it will just lead to more sprawl, subdivisions and longer commute times, while keeping people in their cars rather than investing in modern transit alternatives. It's exactly what the developers who bought up the surrounding farmland decades ago, have been waiting for. And now, with Bill 108, Ford plans to strip away the ability of municipalities to plan for smart growth by returning the land-use dispute resolution framework back to the old Ontario Municipal Board model, which, in ironic fashion considering its name, favoured developers over municipalities.
Brampton is currently reviewing its entire land-use plan and the idea was to pursue a more dense, urban, business-friendly approach with high-order transit and an economic development focus, rather than giving away the remaining forty percent of available space to more sprawling subdivisions. It remains to be seen if the current council, led by Mayor Patrick Brown, will pursue the idea of smart growth and the 2040 Vision plan to achieve it, launched by the previous council, or if things will go back to the city's developer-driven approach to planning that has left Brampton in the predicament it's in.
One of the key lieutenants in the Ford cabinet was at Thursday morning's gathering at the Garden Banquet and Convention Centre in Brampton. Todd Smith, government House Leader, and Minister of Economic Development, Job Creation and Trade, was the keynote speaker at the Brampton Board of Trade breakfast get-together.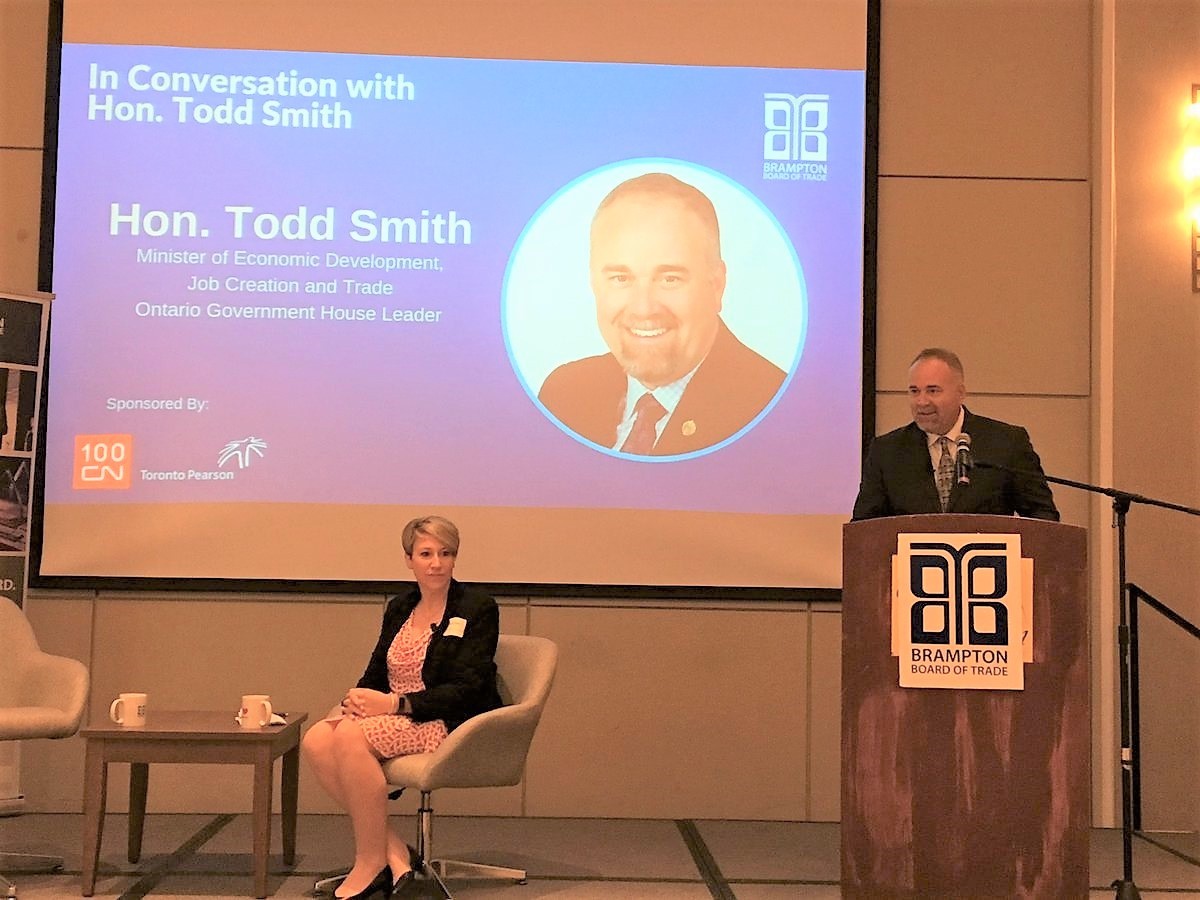 A clear signal of Ford's economic development philosophy lies in his selection of the man who is leading the way.
Smith was raised in Riverview, New Brunswick and moved to Belleville before settling in the Bay of Quinte area about two hours east of the GTA where Prince Edward County is also located. He worked in music-radio, eventually becoming a manager with a local station. While he has achieved an admirable amount of success in advocating for local education initiatives, healthcare and small business, it's not exactly the resume one would associate with the responsibility of leading job creation and economic development in one of North America's most powerful regions, that competes globally in spaces such as high-tech, alternative energy, bio-medical innovation and advanced manufacturing.
Local PC MPPs Prabmeet Sarkaria and Amarjot Sandhu were also in attendance, along with a small gathering of the BBOT's business membership, plus Sara Singh, Deputy NDP Leader, and MPP for Brampton Centre, Martin Medeiros, regional councillor Wards 3 & 4, and Mayor Brown.
Smith's message to the crowd was clear, and often a regurgitation of the Ford mantra: "Ontario is open for business." To make sure his government succeeds in making that happen, it is addressing hostilities on cutting "red tape" – aka, government regulations.
Smith says government research shows that it costs most Ontario businesses on average about $33,000 per year on following those regulations – the highest in Canada. This burden is even more pronounced when it's compared to the U.S. market (our closest competitor) where, under the Donald Trump regime, regulations are being shed like a snake's skin.
He pointed to a recent example at the Windsor-Detroit border. In the U.S., Fiat Chrysler, which runs its massive Brampton assembly line in Brampton, making Dodge muscle-cars, will invest $1.6 billion to convert two plants that will produce the next generation Jeep Grand Cherokee as well as an all-new 3-row full-size Jeep SUV and plug-in hybrid models, adding 3,850 new jobs south of the border. The company starts construction of the new Detroit facility by the end of the second quarter of this year, with the first 3-row vehicles expected to roll off the line by the end of 2020, followed by the all-new Grand Cherokee in the first half of 2021. Smith said permits that would take three years for approval here, were passed to Fiat Chrysler in the U.S. in 60 days.
He claims these types of regulations cost the province hundreds of thousands of jobs over the year. He said, "At the heart of our plan is the conviction that Ontario is an engine of Confederation and a great place to invest and grow."
Regulations are outdated and a useless duplication of services. His government has fast-tracked cutting business red tape by 25 percent for next year.
Recently, Bill 66 (Restoring Ontario's Competitiveness Act) received Royal Assent in the legislature in early April and will strip away much of the red tape that Ford and Smith claim has hobbled the province's ability to compete at all levels. Bill 47, the Making Ontario Open for Business Act, is a direct attack on the previous Liberal government's updated Bill 148, Ontario's Employment Standards Act, which provided minimum standards for most employees working in the province. It had increased the minimum wage, cemented equal pay rules, had safeguards for vacation pay and sick day allowances, but it also brought in many other important changes to the ESA and the Labour Relations Act of 1995.
Smith said Bill 66 included 30 actions to reduce regulations on the agri-food, auto, and other business sectors.
The government also introduced a complex piece of housing legislation this month in the form of Bill 108, the More Homes, More Choice Act, which some critics are calling a "giveaway" to the development industry that backed Ford and many other PCs in last year's election. The bill means planning disputes will be handled under the old Ontario Municipal Board (OMB) rules, negating the very foundation of the Local Planning Appeal Tribunal, which replaced the OMB and was intended to return local planning authority to municipalities after decades of development industry victories in land-use disputes that paved the way to sprawl. The bill aims to open up opportunities for "missing middle" densification, and, if passed, will change the structure of some building and growth-related fees currently paid by developers to support infrastructure and services that new residents need. In other words: it could hasten a return to the years of sprawl and gridlock in communities like Brampton that have recently been required, under 'smart growth' legislation, to stop bad land-use planning.
The entire approach is to streamline and speed up all sorts of business approvals, says Smith, and to build an "outcomes based" approach to economic growth. While he promises the government won't stop enforcement of laws against "bad actors," it will help the good ones. It's all about creating a new culture where "inspectors don't go into businesses looking for problems, or ways to fine them," he says.
After his keynote address, Smith joined with Vanessa White, chief human resources officer at Maple Lodge Farms, and board member with the BBOT, for a fireside chat.
He talked about an event held a while back featuring Nikki Haley, at the time the governor of South Carolina. Smith says she thanked the Toronto business crowd for all the business being sent to her state because Ontario was "closed to business."
White pressed Smith on what his government is doing to collaborate with its partners at the local and federal levels of government. He deftly sidestepped the issue by offering up another story of how his 'Open for Business Team' helped a packaging company cut back on its costs by easing the requirements to label some of its product.
She then asked him about comments he made regarding how the Ford government is pushing its commitment to students in the STEM (Science, Technology, Engineering, and Mathematics) field, with its cuts to education, and the decision not to spend $90 million that had been committed by the previous Liberal government to help build a new Ryerson campus in downtown Brampton (Ryerson had to pull out of the plan, which is now in limbo).
The MPP from Quinte said the funding for Ryerson might be "zero for now," but that doesn't mean it will be forever.
Smith has been an MPP since 2011, and supported Christine Elliott in her bid at the 2015 PC Party leadership convention that chose Brown. He sat at Brown's table until the Mayor had to leave for Regional headquarters to debate, ironically, possible changes to the regional governance model of Peel after Ford announced that he might take the carving knife to the current regional structure across Ontario. These changes are vehemently opposed by Brampton but could be imposed by the Ford government in the next few months – further upping tensions between Queen's Park and Brampton.
Smith, prior to his party's victory last year, was also a critic in Opposition of the province's energy file and says it's critical Queen's Park comes up with a solution to the rising costs of power, especially for businesses.
He also vowed that the Ford cabinet is targeting foreign investment for the province, and shedding unnecessary regulations to setting up business here, will be an enormous help.
It didn't take long afterwards for some of the critics in the crowd to question his presentation and his vague comments.
Singh said the Ford budget was not fostering cooperation with its partners, especially the municipalities, and there was no public input or explanation when it pulled the plug on funding post-secondary institutions like Ryerson in Brampton. She said these cost cutting moves will simply lead to a shifting of the tax burden on to municipal property owners and leave the citizens of the province bereft of much-needed services, especially health care. She not only questioned the services being cut, but why the need for speed? She asked why the province was paying $30 million on stickers at gas pumps to promote its opposition to the federal carbon tax when that money would be more useful in higher education or healthcare? She called the Ford mandate "frightening."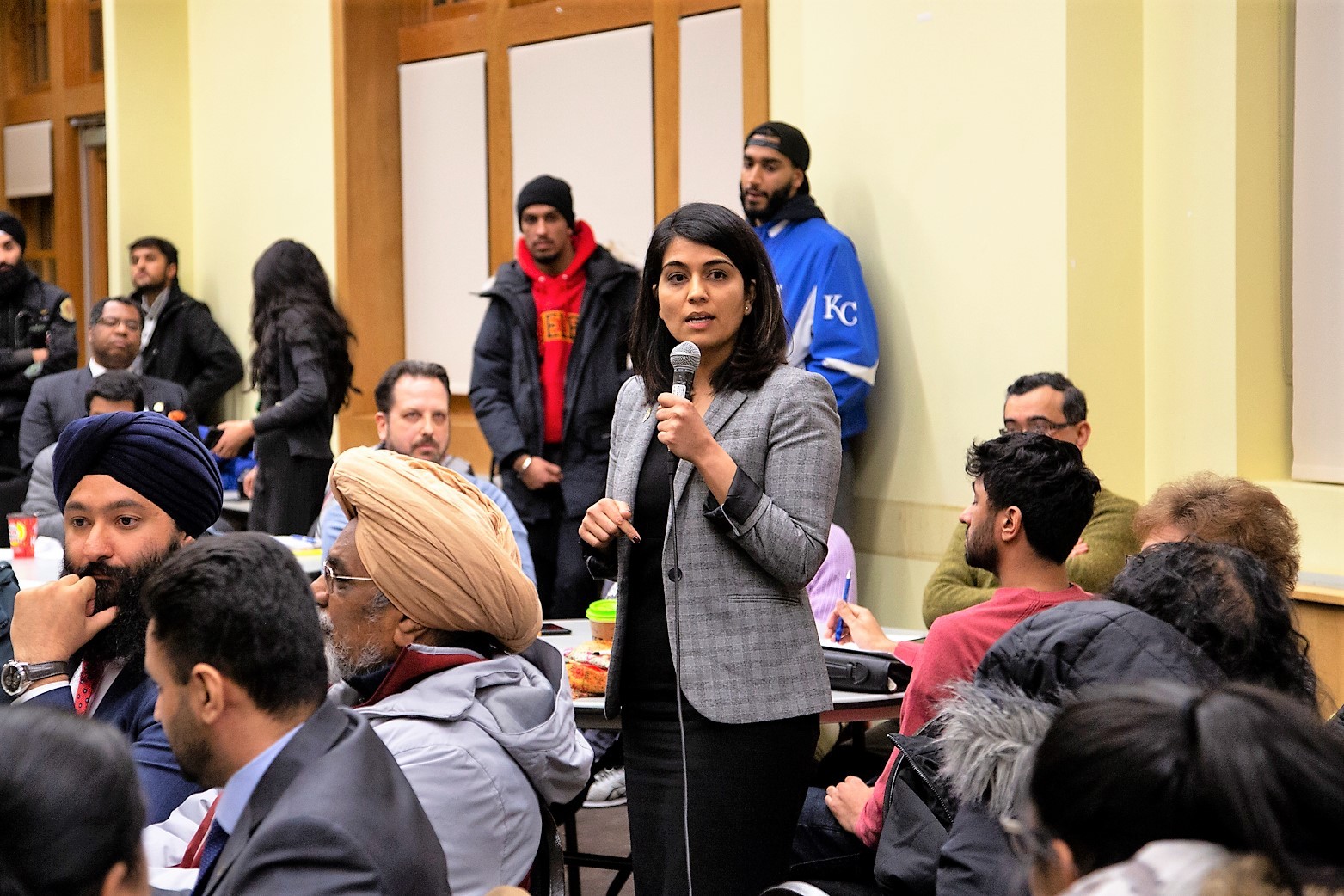 Brampton MPP and NDP Deputy Leader Sara Singh at a recent townhall on the city's healthcare crisis
She says the PCs don't seem to understand that regulations on health and safety programs are there for a reason: to prevent disasters, like the Walkerton tragedy during the last PC regime under Mike Harris and Ernie Eves. It cost this province millions and killed six.
And finding ways to cut costs was fine, as long as they are done in a "reasoned and rational way." Singh also pointed out that using South Carolina as a poster boy for deregulation is a joke, considering its alarming record of eroding public services and fair and equitable treatment of workers. Good governance, she added, is not just about saving money or slashing regulations, but investing in quality of life for its residents.
Medeiros said finding cost savings is a noble pursuit, but he questioned the Ford government's lack of partnership with the local jurisdictions where all the impacts will be directly felt. "They're not working with us," he said.
As a member of the board at the Credit Valley Conservation Authority, he was particularly angry that deregulation could impact negatively on environmental protection. He reiterated Singh's plea that "quality of life" is more important than reducing red tape. As a member of the city's planning committee, he also wonders why its policy to create a new housing plan was done without any local consultations, considering municipalities set the planning agenda for their own land-use.
Glenn Williams, former president of the BBOT in 2015, and owner of an accounting services company in Brampton, admits he's a social liberal and a fiscal conservative. He likes the province's push to get its finances in order but disagrees with its policies to shrink the educational opportunities at the public school and post-secondary level. He says his mother is a teacher and they've discussed the issue and he doesn't know what the right number is when it comes to class sizes. "But," he said, "we simply can't spend our way out of problems."
It's true, the ruling PCs love to fixate on numbers, especially big fat ones, like the province's deficit and our migraine-inducing $346 billion-debt. The plan is to whittle away at it by cutting red tape and letting the business community go forth and multiply.
The takeaway from Thursday is that although Smith was speaking in most cases to a business-friendly breakfast crowd, the Ford cuts have been blunt, and badly received in many quarters of the province, including the local jurisdictions, which will have to fill in for all the shortfalls in services.
And the cutting of red tape isn't new, but a rehash of the 'Common Sense Revolution' led by Harris and Eves which piddled off into clichéd irrelevance and led to the election of the Liberals, who stayed in power for 15 years.
The legacy of Walkerton, the deregulation of hydro, the cheap sell-off of the 407 toll highway, and the unfettered housing sprawl and gridlocked traffic, were all ideologically based decisions that turned off the voting public and put the Liberals into power for a decade-and-a-half.
Yes, red tape is binding. It slows movement. It's easy for the public to picture in their minds and see a province enwrapped in red.
The ceaseless stripping away of this tape could, if history is our guide, lead to such unintended, but quite serious consequences, like sickness and death.
If the business community deifies those who shed all the rules and regulations, it's a classic example of short-term gains, and could lead to long-term regret. Under Harris, Brampton Hydro was sold for $265 million. Was the money gained from the sale put to good use over the years, or wasted, after a public utility was lost forever?
Former premiers Harris and Eves and a coterie of neo-con ideologues oversaw an 'open for business' mantra that led to unfettered growth, poor planning led by developers who planted houses wherever they had bought up land decades earlier and serious infrastructure shortfalls.
It also caused suicidal sprawl, that pushed business away from places like Brampton, whose weak leaders allowed land-use decisions that are now crippling the city, while other locales benefit from the daily exodus of our highly skilled commuter labour force.
Now, the Ford government wants to continue that trend for the rest of Brampton's remaining available land.
Meanwhile, as Ford cuts pre-and-post secondary education, health care, moves to encroach on The Greenbelt, threatens access to clean water, puts food inspection at risk, plays with funding for children with autism and help for many with disabilities, axes support for rape crisis centres and women's services, cuts pharma care, programs for at risk youth, antiracism initiatives, investments in infrastructure and green energy incentives, it's only the start of what he sees as creating a new landscape for business to thrive.
His blind opposition to the federal carbon tax is perhaps his most narrow-minded reveal, as opportunities to invest in clean technologies, other carbon-neutral initiatives and the economy of the future represent trillions of dollars in wealth creation that will be realized by businesses operating in other jurisdictions with sophisticated leaders who see where the true opportunities lie. Ontario, meanwhile, will lag behind, chasing the money of the past as the tired old economy of a bygone era rusts away.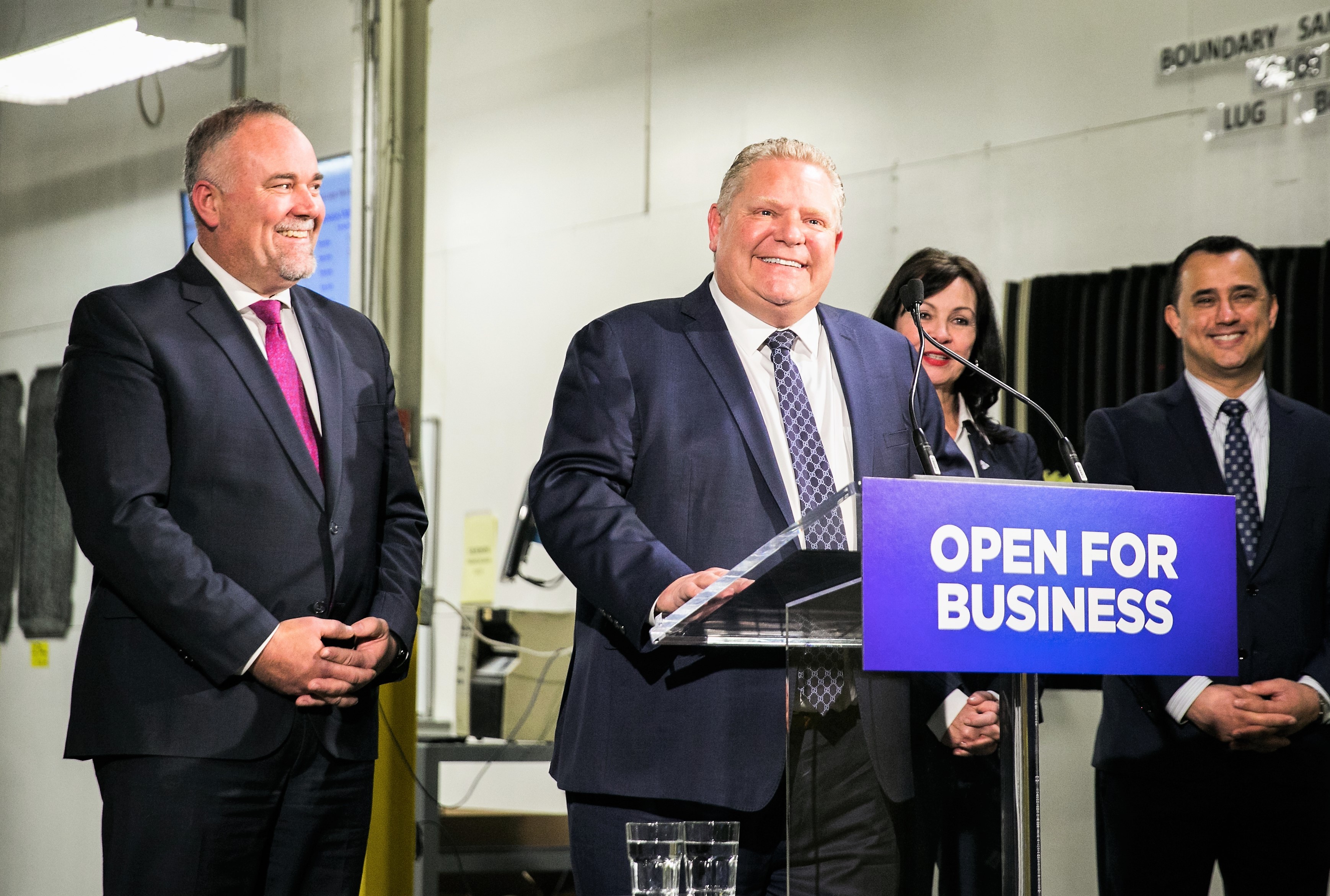 "We have to get off the backs of our small businesses and medium-sized businesses. That means we have to get rid of the overregulation," Smith said in the Legislature last November.
People have short memories, says Bob Burtt, a Cambridge author who believes the lessons learned from the Harris-Eves era have been forgotten. Writing to a local paper recently, he said: "Among other things, the (proposed) legislation would pave the way for developers to ignore measures like the Clean Water Act and the Toxics Reduction Act. The government suggests the measures could save Ontario businesses and corporations as much as $24 million annually. People whose memories extend to 1989 will recall Elmira losing its water supply after it was poisoned by chemicals that had been dumped by a local chemical plant. The cost of cleanup for that crisis exceeds $100 million and almost three decades later, the town still can't use what once was an abundant and pristine water supply. The economic cost of the Walkerton water crisis in 2000, according to one estimate, was about $64 million and that says nothing about the lives lost and the people who live with serious illness. Blame for that crisis, in part, was placed with Mike Harris, another conservative premier bent on cutting red tape for business."
Absent from Smith's presentation Thursday was any detail about how he will help Brampton's economic development picture. Cutting regulations, many that keep citizens safe, and opening up even more land for sprawling development is hardly what the city needs to turn around the reality painted by the census data.
We know how the PC government uses numbers in its battle cry for more business, but can it explain how it plans to help Brampton? The $90 million in funding for a new downtown university was supposed to help create some $500 million in annual economic development. Other investments could help attract Fortune 500 companies here.
He didn't mention how his government's cuts to public safety and funding for certain policing costs, only hurt efforts to keep streets safe, driving prospective employers away.
A desperately needed second full-service hospital in a city already bursting at the seams would not only help address our hallway healthcare crisis, it would bring millions of dollars in employment income for the area and provide local jobs in a range of medical fields while drawing investment in a host of spin-off businesses.
Money for an LRT system along the city's spine would not only be a huge draw for prospective businesses that might invest along the corridor and in our withering downtown, it would lead to a shift away from our bedroom community, commuter identity that sees vast amounts of money leave the city every day. Brampton could begin to rebalance its property tax base, lowering costs for everyone, including businesses, which would only encourage more of them to locate here.
It's a trickle-up philosophy, supported by economists around the world. Invest in quality of life, infrastructure, public safety, education. That's the way to grow the economy, attract the best companies and create the new ones, to generate real revenue for the province to begin axing the astronomical debt.
You don't nickel and dime citizens with a series of moves that amount to death by a thousand cuts, while handing over the entire house to developers. Talk about foxes guarding the hens.
Brown likes to remind that Brampton residents pay taxes, just like everyone else, and expect their fair share in return, to help make their lives and their city better.
Will all this be weighed when Ford and the PCs put their 'Open for Business' plan into effect, or will Brampton be stuck on its own while trying to turn its economic fortunes around?
Smith didn't stick around long enough to answer.
Submit a correction about this story