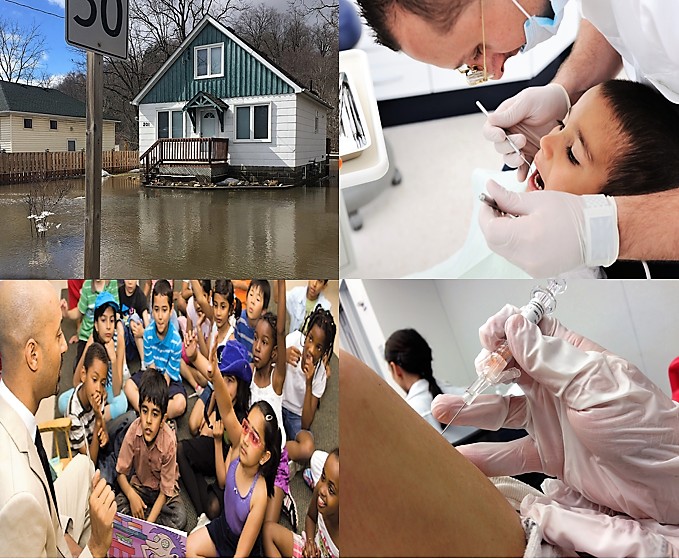 Photos by Mansoor Tanweer/Government of Ontario/Flickr
Peel's new PR campaign hits back at cuts as rift between region and province grows
The Region of Peel is looking to put the recently announced suite of provincial cuts onto the digital realm and slam its message through the screens of residents.
The fallout from Premier Doug Ford's first provincial budget has dominated headlines ever since the document was made public in early April, and by now, the news of cuts, cuts, and more cuts has started to fall on deaf ears, councillors fear. However, in discussing the soon-to-launch Peel PR campaign during Thursday's council meeting, they want their messages to really highlight for residents where these cuts will hit them the hardest: their tax bills.
"We need to be specific and blunt…enough to motivate them (taxpayers) to send a note," Brampton Mayor Patrick Brown said during Thursday's meeting.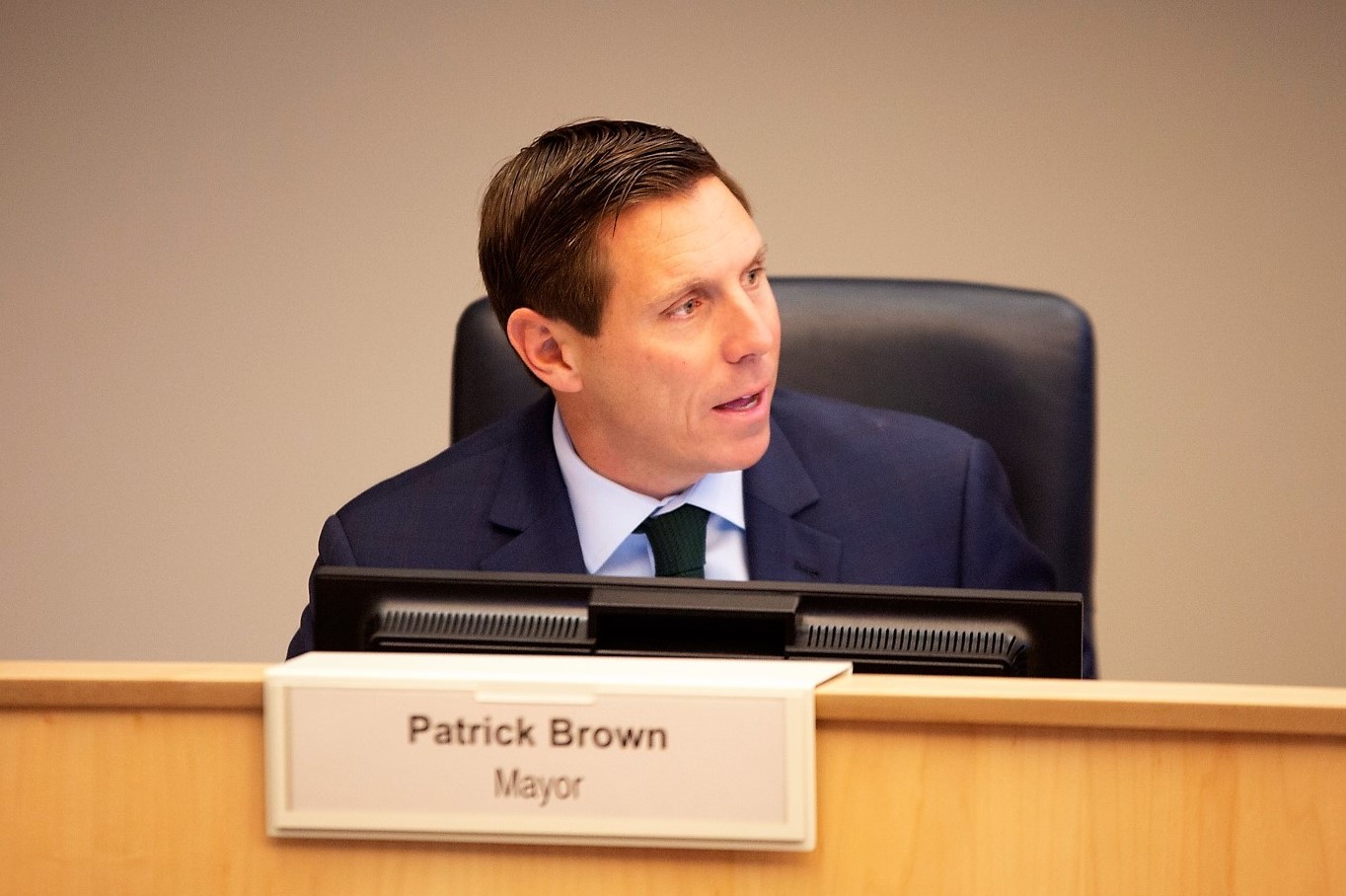 Recent news has lessened the blow slightly for Peel, as municipal funding allocations for the region are slightly more than expected for core services. Initially projected to be a $45 million cut in provincial funding, Stephen Vanofwegen, the region's commissioner of finance and chief financial officer explained the actual amount of the reduction in provincial funding will be about $40 million. The change equates to a 3.6 percent property tax increase, or $71 more per household in Peel, slightly less than the initially projected 4.1 percent increase and $81 per household.
More than half of the funding being lost is in the area of early childcare services, as well as cuts to the budget for Peel Public Health.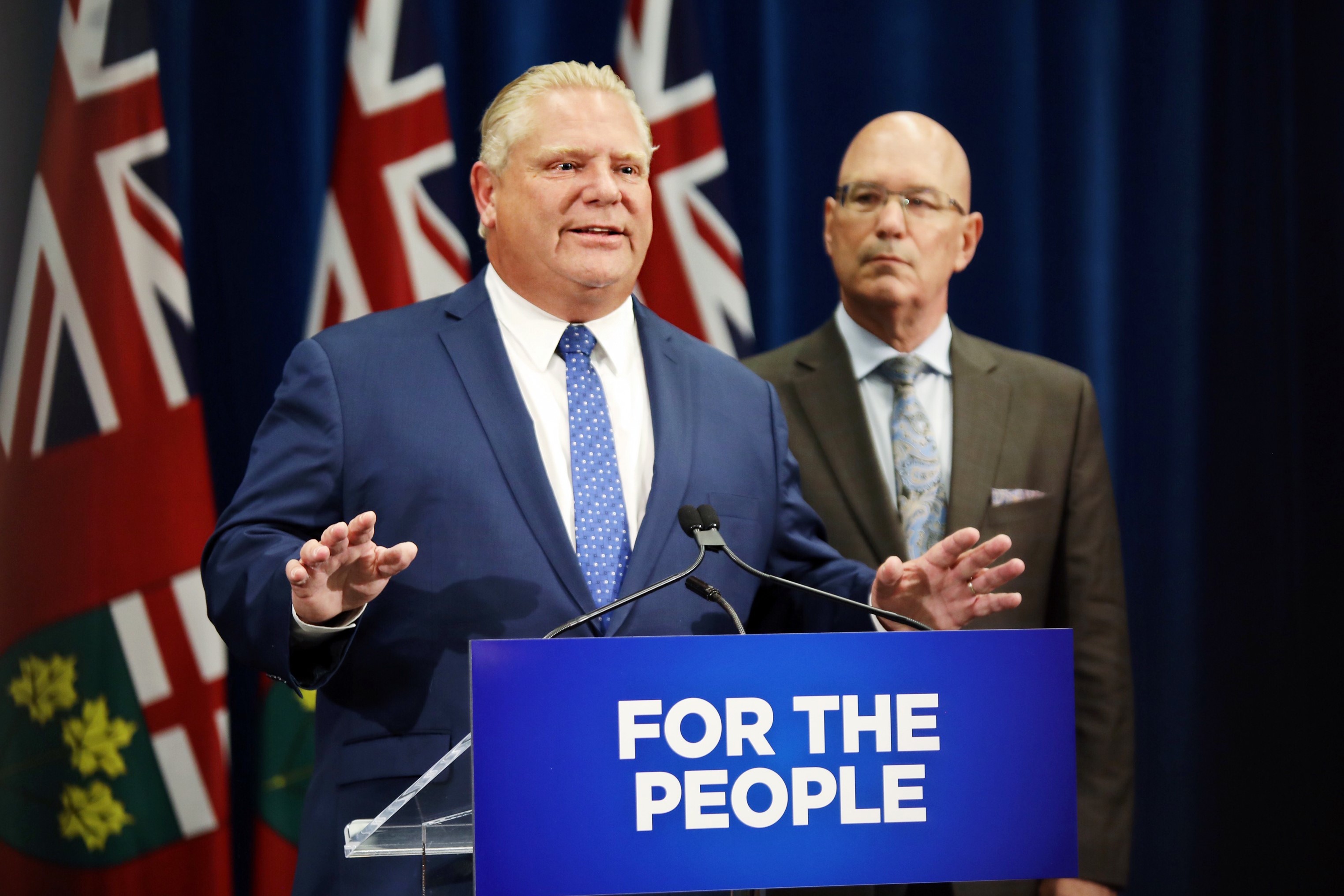 Premier Doug Ford and Municipal Affairs Minister Steve Clark
A department that has been chronically underfunded for years, Peel's public health unit budgeted for $55.1 million in funding from the provincial government for 2019, official numbers show it will receive $53.9 million from the Ministry of Health and Long-Term Care, a gap of $1.2 million.
For Brown, the region is already "behind the eight ball" in raising awareness of these cuts among Peel residents. This week The City of Toronto launched their own campaign against the provincial cuts, which amount to nearly $180 million less for Toronto services. Mayor John Tory and staff launched "Stop the Cuts," a petition for residents to demand an end to the funding reductions by Premier Ford.
The urgency of moving forward with the PR campaign in Peel was clear among regional council.
"I do think we really, really need to leverage all of our partners," said Mississauga Councillor Karen Ras. "I also don't think we can wait on this…We're almost there, but something is better than nothing at this point."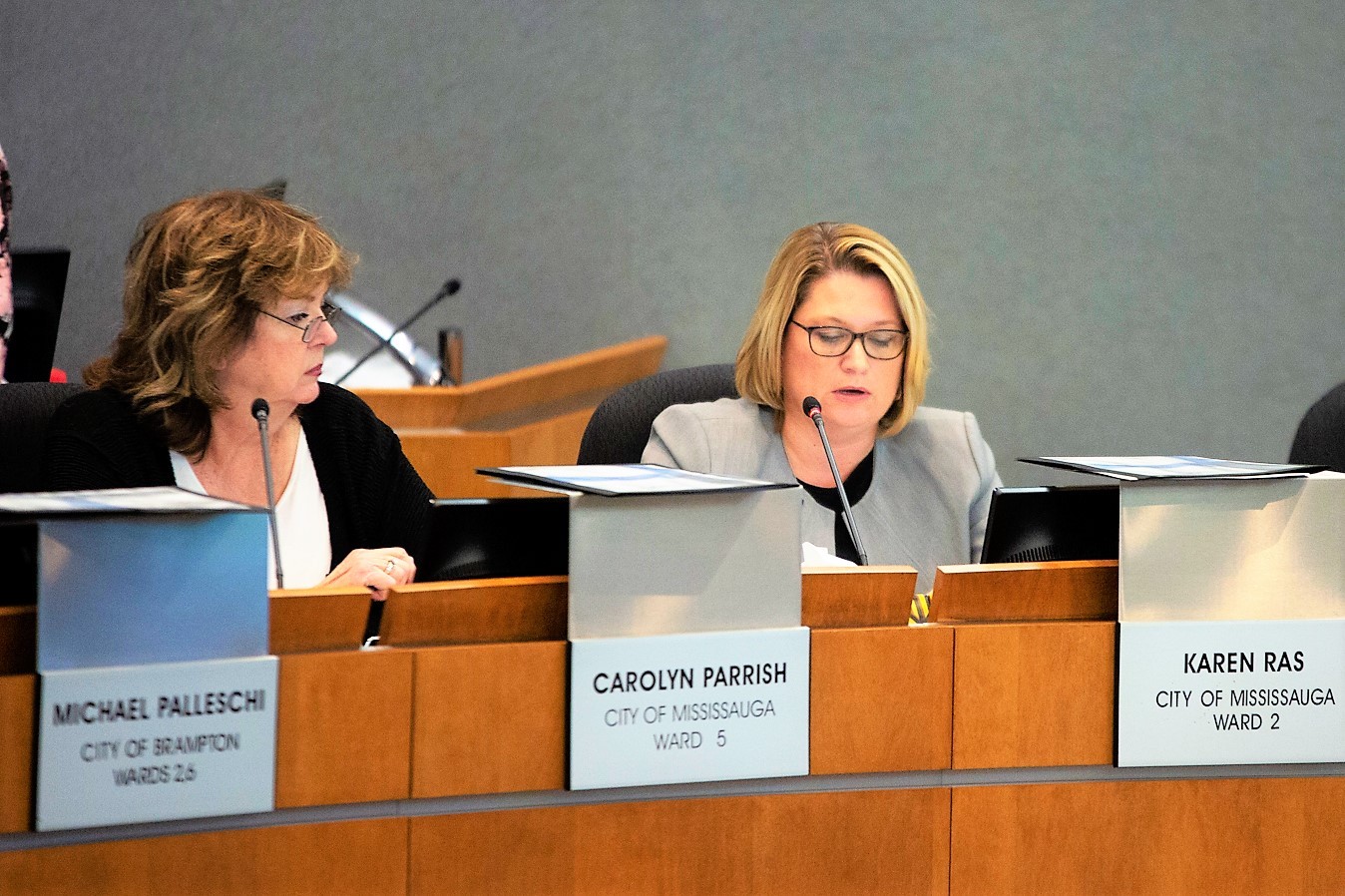 Mississauga and Regional Councillors Carolyn Parrish and Karen Ras
With the resolution approved by council, residents can expect to begin seeing tweets, Facebook posts, letters and notifications for an upcoming tele-town hall, all geared toward highlighting how these provincial cuts, or "downloading of responsibilities" as Brown puts it, will impact them directly.
"What is the amount in dollars and percent on the regional bill, that needs to be included," Brown urged. "If it's a childcare space being lost, say how many childcare spots will be lost."
In particular, Brown stressed the region needed to focus on those cuts that to him "confound logic." One such example is the elimination of $700,000 in provincial funding to support prisoner transport which moves those accused of crimes from jail to court and back.
This newest effort to raise public ire against the PC government is not the first time this council has taken a stand against Premier Ford, and it once again highlights the growing rift between Peel Region and the ruling party at Queen's Park.
When asked if there is an increasing disconnect between the region and the province, Mississauga Councillor Carolyn Parrish told The Pointer, "Yeah, I think that's accurate," while pointing out that these cuts have a trickle down effect on local municipalities.
Earlier this year, Peel councillors approved a similar campaign to battle another potential decision by the Ford government as the possibility was floating around that the government was considering eliminating water and wastewater development charges for developers.
These charges are heavily relied upon by Peel Region to fund new infrastructure, and the elimination of the ability to collect them would have significantly impacted Peel's bottom line, resulting in an astronomical increase to local utility bills. Initial estimates suggested the hit could be as high as a 72 percent hike on regional residential water bills. The province never moved forward with the idea.
For Brown, the PCs have shown themselves to be vulnerable in the face of a strong public backlash, and for that reason it's important to start as quick as possible in raising the public's temperature about the impacts these cuts will have, he said.
"This is a government that does react to effective campaigns that generate public interest," Brown said.
While pointing to the water DCs campaign, Brown also highlighted the PC's bowing to pressure on their cuts to autism program funding. Also, Premier Ford has repeatedly backed off on certain promises to developers, including one pre-election vow to open The Greenbelt for development. After the recording of a secret meeting was leaked where Ford was heard making the promise, he backed off, vowing to leave the protected greenspace alone. Critics believe some of his recent legislative proposals will lead to development in The Greenbelt.
The region's campaign will join the chorus of voices in the municipal sector that are fighting back against the cuts. Stakeholders in education, legal aid, and many social service agencies are in fights of their own to protect vital funding that has been eliminated by the province. Ford and the PCs have repeatedly noted the slimming of the budget is an attempt to eliminate the large deficit left behind by the Liberal government, and a deeply constraining provincial debt that currently stands at a staggering $346 billion.
However, the Large Urban Mayors Caucus of Ontario (LUMCO) was not convinced by Ford's rhetoric, labelling his budget as "downloading by stealth", with municipal taxpayers being burdened by the provincial sleight-of-hand. The Mayors and Regional Chairs of Ontario (MARCO) have also spoken out against the cuts and their potential long-term impacts.
Email: [email protected]
Twitter: @JoeljWittnebel
Email: [email protected]
Twitter: @mansoortanweer
Submit a correction about this story