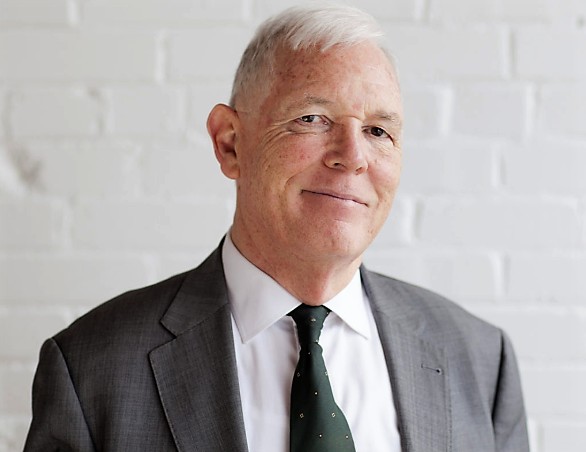 Photo and book cover image courtesy of theperfectcity.ca/Photo Mansoor Tanweer
Will Brampton become a 'Perfect City'?
PERFECT CITY: An Urban Fixer's Global Search for Magic in the Modern Metropolis, by Joe Berridge, 192 pages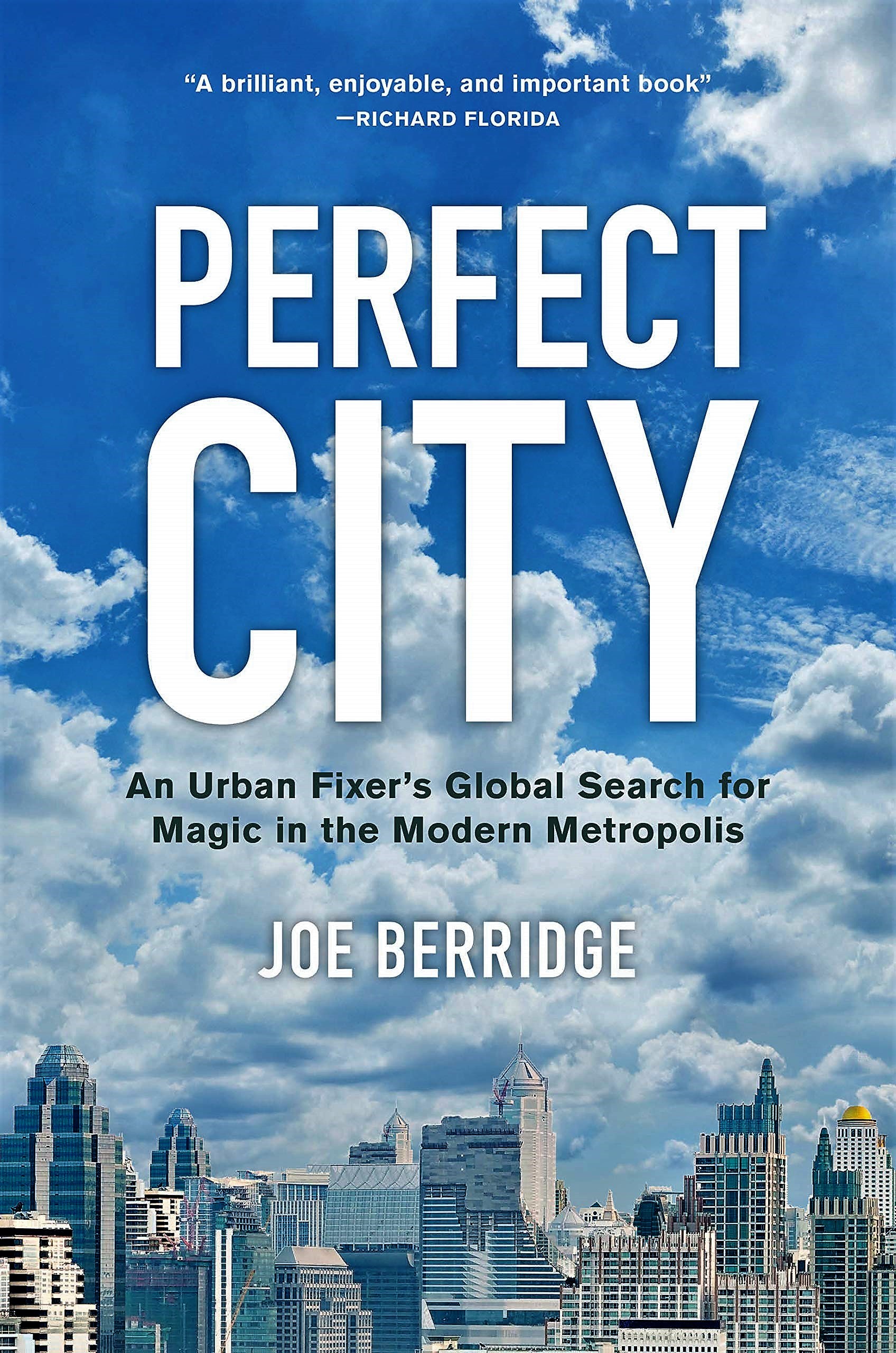 Canada is a laboratory for cultural accommodation.
And no city has revelled in its diversity like Brampton.
An amazing 74 percent of this city is populated by visible minorities, with 234 cultures and 115 languages. Our streets and neighbourhoods are a kaleidoscope of histories, where citizens from Punjab whose ancestors descend from the breadbasket of the Indian subcontinent share space with Jamaican-Canadians who trace their roots to the southern region of what we now call Ghana. Too many cultural exchanges, conscious and unintended, to count take place every moment in this city. Some bad, some good. Embedded in all this newness is a startling statistic: 50 percent of our immigrant population is under the age of 24. We are a delectable mix – one of the fastest growing and youngest communities in Canada.
From its founding in 1853 to today, Brampton has laid down the welcoming mat, and the influx has come in wave after wave: first the Europeans, then the Jamaicans and Indians, Pakistanis, Polish, Chinese, Tamils, Latin Americans and those from the Middle East and African diaspora.
This latest one, unfortunately, also parallels a rising tide of xenophobia – spreading like a pathogen over large parts of the world. Populist movements have been driven, in part, by a false narrative about immigrants – that in places like England, Germany and America is used for political advantage, convincing the disenfranchised that their opportunities and way of life are being taken away by these invading hordes. Once the home of the free, the Land of Liberty's president is an unbridled nativist who trashes newcomers, issues a Muslim ban, separates children from their parents, and vetoes the legitimate entry of refugees. How this squares with the bronze plaque on the Statue of Liberty – "Give me your tired, your poor, your huddled masses yearning to breathe free…" – is anyone's guess. In Canada, the yellow vesters take their cues from men like Sir Robert Borden, the former prime minister and Conservative Party leader, who was behind the political slogan used in B.C. that declared they stood for "A White Canada" and revised the party's federal slogan, to read "Canadianism or Continentalism". In 1908, prior to becoming the head of state, as labourers were being imported from the West Indies, he declared, "The Conservative Party stands for a white Canada." Soon after, he effectively stopped the flow of migrants from places like the Caribbean.
It was the mood of the day, and attitudes were widespread after centuries of colonial imperialism and slavery that darkened the world. As organized forces of opposition, many established and empowered because of America's unique history, began to push back against the imprisoning conditions, those in power stepped up their fear mongering. Beware of the "others" for they want to take what is yours.
A century later, the climate of retrenchment is morally repugnant and doesn't make economic sense, says Joe Berridge, one of Canada's most sought-after city builders.
His message to Trump: you don't know a good thing when you see it.
This not-so-subtle message is cleverly passed along in the pages of his first book, Perfect City: An Urban Fixer's Global Search for Magic in the Modern Metropolis.
He discusses six of his favourite and most successful major cities on the planet: Toronto, New York, London, Manchester, Singapore and Sydney. He closely examines what works in each, and what needs fixing.
The best fix is immigration.
Newcomers add vibrancy to a community, says Berridge, who channels his best Jane Jacobs by amplifying her credo: "cities contain the seeds of their own regeneration."
Jacobs and Berridge are immigrants – he from a quiet English village, she from the steel mill town of Scranton, Pa., home of Joe Biden. They both moved to Toronto in the early 1970s and found themselves as neighbours, colleagues, and enthusiastic debaters.
They understood the "immigrant experience" and knew that once it was harnessed, it would offer cities a much-needed blood transfusion.
Berridge, a partner at consulting firm Urban Strategies, has had an integral role in the development of complex planning and regeneration projects in Canada, the U.S., the U.K., Europe and Asia. He has been strategic advisor for the development of the city centres of Manchester, Belfast and Cardiff and for the waterfronts of Toronto, Singapore, Sydney, Cork, London and New York City. He prepared campus master plans for the Universities of Manchester, Waterloo, Queen's and Western, and is now advising on the new hub for Toronto Pearson International Airport. He teaches at the University of Toronto and is a senior fellow at the Munk School of Global Affairs and Public Policy.
---
When Berridge and his wife first landed in Toronto in 1968, they didn't find perfection. It was "ugly, provincial and ignorant," he says.
After leaving it for a short time to take up a posting in Latin America, they returned in the early 1970s and were amazed at the transformation. It had become a "post-ethnic" role model.
It was the period that established the area's break from its colonial-British past, moving beyond the classist, narrow view of what a city could be.
He writes, "The crucial function of any big city has been to accommodate newcomers from other countries or from the countryside, turning them into contented, productive citizens."
Toronto was now a destination point. The Jewish and Italian and Eastern European immigrants who arrived over the previous century had pushed through the bulwark of Upper Canadians who failed to keep the country for themselves. American dissenters fleeing the Vietnam conflict poured over the border and enlivened its streets, especially in Yorkville where the counter-culture movement was at fever pitch. It spawned a unique music scene led by Neil Young, Joni Mitchell and Gordon Lightfoot, and inspired an arts community that was bursting at the seams. Other counter-cultural icons were emerging, like Margaret Atwood and David Cronenberg, to name just two. The new educational experience at Rochdale College was tossing off the staid old Muddy York clichés, and if the 'Ville was infested by drugs and hippies, the bohemian neighbourhoods it spun off rejigged the Anglo-urban mix forever. When Jacobs appeared at Berridge's University of Toronto seminar one day, she not only hi-jacked his class, but altered his ways of thinking about city-building. Her efforts to stop the Spadina Expressway were a natural extension of what she'd done to eliminate the Crosstown Expressway in New York City a generation earlier. She laid bare the "gutting of neighbours" practices of Robert Moses, the father of NYC expressways. The Moses-Jacobs standoff was captured in Robert Caro's compelling narrative, 'The Power Broker.'
Berridge learned from Jacobs the best city building wasn't top down, but bottom up. Her chaos theory – throw building cells into a petri dish and watch it re-emerge into an organic and people-friendly whole – percolates throughout the pages. He calls her the patron saint of two cities, Toronto and New York.
While he was learning the ropes about urban design, Toronto was also becoming a "happening" place, led by its tiny perfect mayor, David Crombie. In his exploration of these six world-class cities, Berridge's Toronto chapters are of direct importance to The Pointer readers, and his talk about immigration and its place in city-building, strikes a chord in Brampton.
Writes Berridge: "It is the sheer organic energy released by high-quality mass immigration that fuels the machine of modern Toronto, far more than any international policy, program or set of projects. Toronto has now matured to become an accidental metropolis because its unintended global ascent has been driven almost entirely by external forces, principally immigration. No one planned for this to happen. Toronto's complete lack of a self-advancement strategy may prove to be the most successful strategy of all."
This bodes well for Brampton. If the city's mix of competing communities is experiencing some growing pains, as cunning politicians apply the old divide and conquer manifesto and some in the old-guard refuse to welcome them inside the corridors of power, it's only a matter of time before the petri dish experiment here leads to an explosion of dynamism. It's inevitable and already starting to happen.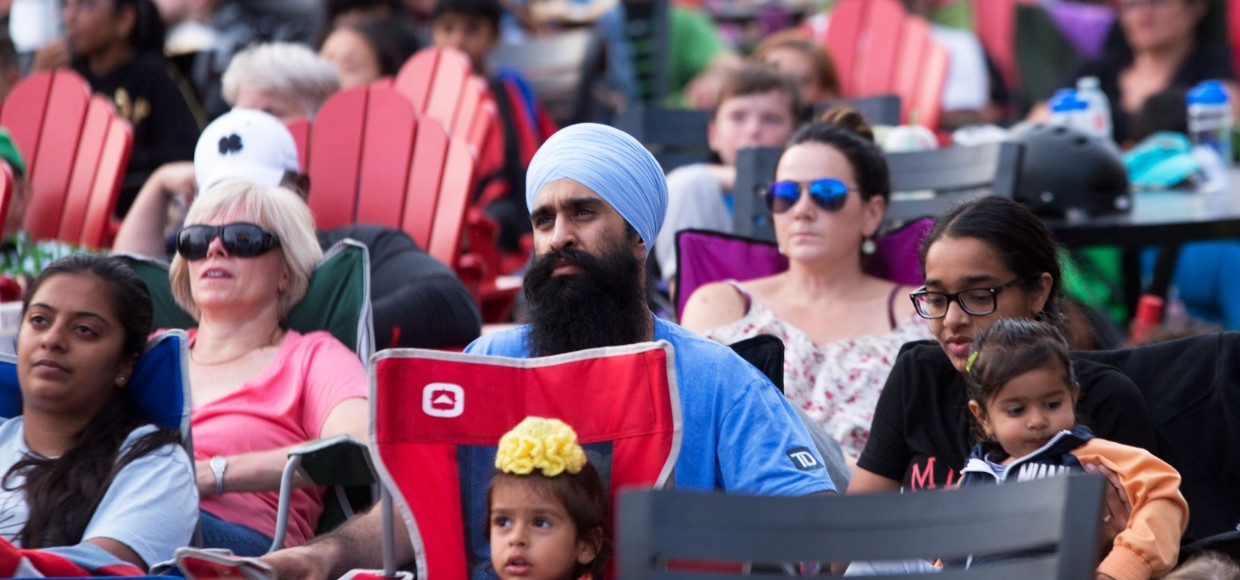 Berridge's history of immigration tumbles back, but not quite far enough back. It came into sharp focus during the Sir Clifford Sifton (1861 to 1929) era, especially his time as Canada's Liberal minister of the interior. He pin-pointed pockets of land where immigrants were desperately needed (the prairies), then moved the new arrivers there, including many from eastern Europe. In the end, a new ethos emerged, based on a can-do attitude. The ability to "prove-up," turned western Canada into the breadbasket of the world. From this, a new cultural genotype was born. Western Canadians were the toughest sons a-bitches on the planet. They spit in the face of eight months of winter. They'd make do with God's lean pickings, and learn to wield the grub hoe, pickaxe, and plow. The yield was nothing short of amazing. Sadly, the history of the prairies and its profound mark on the Canadian identity, like many non-urban parts of the country, is seldom woven into the modern narrative.
The next great wave of new Canadians arrived after the Second World War. Iggy (Ignat Kanev) Kaneff was one of them, the eventual founder of Brampton-based Kaneff Properties. He had $5 in his pocket, and began his career as a bricklayer for Shipp Corp. The Bulgarian migrant was mystified by the new language and culture, but ended up as one of this region's most successful builders, a billionaire. His advice to newcomers was as simple but profound as Sifton's was to the sodbusters: sow the seeds, work hard, and you'll reap a rich harvest.
Berridge says three men – René Lévesque, Pierre Trudeau and Richard Nixon – built modern-day Toronto. In 1967, the Federal Immigrant Act was guided through parliament by justice minister Trudeau. Four years later as prime minister, the country adopted a multicultural policy, recognizing and respecting diversity in languages, customs, religions, and so on. Lévesque's separation movement caused a mass exodus from Quebec in the late 1970s, and ended with his party's failed referendum in 1980. Thousands of Montrealers moved to Toronto and denuded Quebec's financial houses of talent. It lifted the anchor from these firms and moved them to Toronto. Nixon expanded America's effort in the Vietnam War, and because of that, as many as 40,000 draft evaders fled to Toronto. They brought with them what immigrants always bring: enthusiasm and an entrepreneurial spirit.
Perhaps the single greatest mass of energy that hit the city like a trillion beams of radiating sunlight, began to arrive during the era of the Vietnam conflict, growing in force after the passage of the Multiculturalism Act in 1988, cementing Trudeau's legacy.
Jamaican nurses, Indian academics and engineers, third and fourth generation descendants of Italians and Polish immigrants who arrived decades earlier, displaced Indo-Africans who fled the heavy hand of despots like Idi Amin and Robert Mugabe and thousands of Chinese migrants represent only a handful of the newcomer-groups who arrived.
Most recently, Canada welcomed in 25,000 Syrian refugees, under the leadership of another Trudeau. The current PM said, "being open and respectful to others" was a better way to assuage anger and hate than "layering on, you know, big walls and oppressive policies."
Critics argue that Canada's merit-based immigration policy is being co-opted by the Trump regime to provide cover for its real intent: to stop the influx of darker-skinned people into the country – to throw up more metaphorical barriers.
Canada has separated itself from the policies of its neighbours to the south. But it wasn't slow, it came in a mad rush – exemplified by the growth of Brampton.
Our massive population spike gained speed between 1971 and today. We grew from 41,000 to an estimated 650,000 – an increase of 1,500 percent, an almost unfathomable figure compared to the Canadian growth rate over the same period, roughly 68 percent.
But something odd was also happening here. Our influx of immigrants wasn't having the same impact as it was in Toronto. We're still an edge city, with indistinct borders, and blanketed by monochromatic housing developments. There's little public transit, and what there is, is only helped slightly by intermittent GO Train service. Our uniformed subdivisions project outwards from the city core, and the centre itself is stymied by a stalled Reimagine project that has been put on hold because of an uptick in costs and other challenges to infrastructure and growth in the downtown. The city's Vision 2040 document seems suddenly irrelevant and in the end, merely aspirational. Without the creation of meeting places, and because of a developer-driven growth model that included next to no actual urban planning, subdivisions are divided and have descended, aesthetically, attitudinally and culturally, into the realm of ethnic ghettos.
Brampton has few architectural touchstones, and even its most popular multicultural festival, Carabram, is hurting. Conceived in 1982, it's the second-oldest of its kind in the country, right behind Winnipeg. It is dedicated to the preservation and development of diverse ethnic communities, and this year (July 12-14) will feature an expanded showcase, additional cultures, music and food and an international bazaar. Still, the organization came cap in hand to council this week looking to secure solid funding from the city so it can continue to operate.
Brampton has absorbed this onrush of immigration, but unlike Toronto, we haven't seen as many positives. Where is the city building to unlock the energy waiting to explode?
Berridge goes to great lengths (192 pages) to prove his treatise that diversity equals growth, and reading through Perfect Cities makes it clear why Brampton still struggles to tap into its immigrant assets. Over 60 percent of our residents leave the city each morning and work in other jurisdictions – many of them immigrants. This mass exodus doesn't fuel civic pride or create an emotional buy-in. The economic power of this huge commuter class is a spent force, after its productivity and money returns from the places where their capital, human and monetary, pours out. Brampton is the composite drawing of a bedroom community – still a sleepy, unfocused settlement with no ID. This daily outflow is the result of divided, unrepresentative city councils and higher level politicians who see diversity as little more than a crowded landscape of easily dividable voting banks, a lousy land-mix scheme, and a tiny business sector that has been allowed to atrophy under different regimes. We now pale in comparison to burgeoning cities like Vaughan and Mississauga which have set down urban markers and developed an identity. Mayor Patrick Brown has promised to re-right this wrong, but how and when are two questions that remain unanswered.
Meanwhile, something more sinister is going on with immigration. This is hinted at in Berridge's book, but has already emerged in the alt-right social media circles. The provinces of Ontario and Alberta, under right of right premiers, have promised to do their part to get Conservative leader Andrew Scheer elected this October as the next Prime Minister. Is the immigration bubble about to burst? A 2018 Angus Reid poll found that Canada's Minister of Immigration, Ahmed Hussen (York South-Weston) is one of the least popular ministers in Trudeau's cabinet. Is it because of his background (Somali) or his cabinet policies?
Pollster Frank Graves, president of EKOS Research, has said attitudes in Canada have hardened when it comes to issues like immigration, climate change and carbon taxes. His polls shows a significant increase in the number of people thinking there are too many visible minorities entering Canada – although general opposition to immigration levels hasn't changed greatly over the past several years. EKOS said 67 percent of Conservative supporters said "too many" visible minorities are arriving here, up from 47 percent in 2013. Pollster Shachi Kurl, executive director of the Angus Reid Institute, recently stated: "We certainly note the harsher tone and tenor in terms of the political rhetoric that we're hearing. But it's a tough thing to measure."
Again, our history suggests the acceptance of immigration is spotty, and often racially charged. Sifton targeted agricultural settlers from the United States, Britain and — controversially — east-central Europe for entry. English-speaking Canadians were still leery of immigrants threatening their culture. Between 1896 and 1905, the annual number of immigrants entering Canada rose from 16,835 to 141,465. Sifting through the numbers, however, shows anyone considered to be a non-agricultural immigrant (e.g., southern Europeans, Blacks, British urbanites, South and East Asians) was discouraged from coming.
When a boatload of Sikh migrants, many of them farmers with an almost organic ability to yield amazing fruits from the land, tried to disembark in British Columbia from the Komagata Maru, the province's premier, Sir Richard McBride, famously exhorted in 1914, "To admit Orientals in large numbers would mean the end, the extinction of the white people. And we always have in mind the necessity of keeping this a white man's country." (No mention of women)
The lessons learned from Berridge's book, especially the chapters focused on Toronto, should resonate with Brampton readers. The idea of a perfect city is a cheeky conceit, and Berridge admits as much. The true measure of a city's worth is one with the fewest imperfections. Despite some serious drawbacks, Toronto has developed a pride of place – much of that having a lot to do with the way it welcomed immigration and moved beyond its provincial British legacy that began to fall out of favour not long after the Second World War.
Author Pico Iyer, wrote, as a result, in his 2000 book The Global Soul, in which he described Toronto as "The Multiculture", that Toronto's successful experiment had created a truly amazing dynamic. "It all raised the possibility, exhilarating to contemplate, that a city made up of a hundred diasporas could go beyond the cities that we knew."
This can turn tired old cities into something eternal.
The deep physical and psychological scars left after Robert Moses clear-cut New York City neighbourhoods and replaced them with freeways, was often directed at immigrant communities – which eventually fled, forever changing the cultural mix. Moses' parting of downtown aroused a response from a little-known critic whose life-changing book inspired an entire generation of graduate students like Berridge to take up city building. His book pays homage to the late activist.
The connections to Jacobs and her influences on him, is one of the most compelling parts of this book. His insights on the other five cities was fine, but a bit cursory. Finding the "urban magic" that remade Toronto the Good into Toronto the Dynamic, comes into sharp focus when Berridge opines on Spadina Ave., his favourite street in Toronto. He calls it, "a fine-boned mess of a street that remains essentially the same every time it changes completely."
Berridge says the seeds of regeneration are not local, but blown in from afar, although the seed needs a healthy urban soil to flourish.
Brampton could be years away from seeing a similar dynamism, but that's okay, because the ingredients are all here and they're starting to mix together.
Berridge says Toronto is the best city on the planet for making urban immigrants feel at home. He notes that a remarkable 100,000 to 125,000 newcomers come here each year. Lumping other jurisdictions like Brampton into this mix is typical of Toronto-centric writers, but understandable since our city has done little to establish itself as viable cosmopolitan destination. But a place like Mississauga is doing just that.
Few who have visited Toronto recently would call it a Perfect City. The foresting of the core with condos, and the failings of its once-lauded transit system, is cause for alarm. But it's still one of the world's most livable cities, with busy streetscapes, plenty of parkland, a vibrant theatre district, other arts and culture and plenty of young people. Much of its vibrancy comes from the innate energy that newness brings to any condition.
Brampton's efforts to artificially kick-start urban renewal failed miserably when it poured $205 million into a wasteful city hall expansion project that was supposed to be the catalyst of a $500 million plan to uplift the city-centre. Its latest effort, to debt finance a good part of the now $160 million needed for a planned Innovation Centre and transit hub, seems an over-reach. Talk of expanding an LRT through the downtown core is simply aspirational, and reliant on provincial largesse, which is beyond short-order these days. The recent news that the Ford government plans to ease the restrictions for developers to build more single-family homes, lessens the chances this city can pull itself free from its bad land-use past, and prevent a slide back into more sprawl or gridlock. This will only exacerbate our imperfections, push people further apart and isolate them deeper in their subdivision enclaves. Some enterprising urban planner might want to study how geography plays such a significant role in forcing people together so they can share the best ideas and create perfect cities. A land-locked space has this effect. Brampton, surrounded by vast tracts of fallow terrain, might need its artificial borders to serve the same purpose. But that won't happen until the build-out to the edges is complete and people, in the future, are forced to start coming closer together.
But the good news is this: Urban planners have been discussing how to build the perfect city ever since Nero put the torch to Rome. Berridge's book suggests the best way to do it is based on need, numbers, and immigration. Yes, Brampton has all the building blocks. So far our political leadership has done a lousy job of tapping into our greatest resource – those new arrivers. But they won't let that stop them from helping create a perfect city.
---
Joe Berridge is scheduled to be a keynote speaker at the 2019 Land & Development Conference at the Metro Convention Centre (North Building) in Toronto on May 29th. The 15th annual conference offers presentations and concurrent sessions on local, national and global development markets including both residential and commercial activity. It will present views on national development, acquisition and disposition strategies, challenges, opportunities and risks. The program includes a 12-month review of the market and forecast on where land values are going and what developments are on the horizon for 2019 and beyond.
Submit a correction about this story