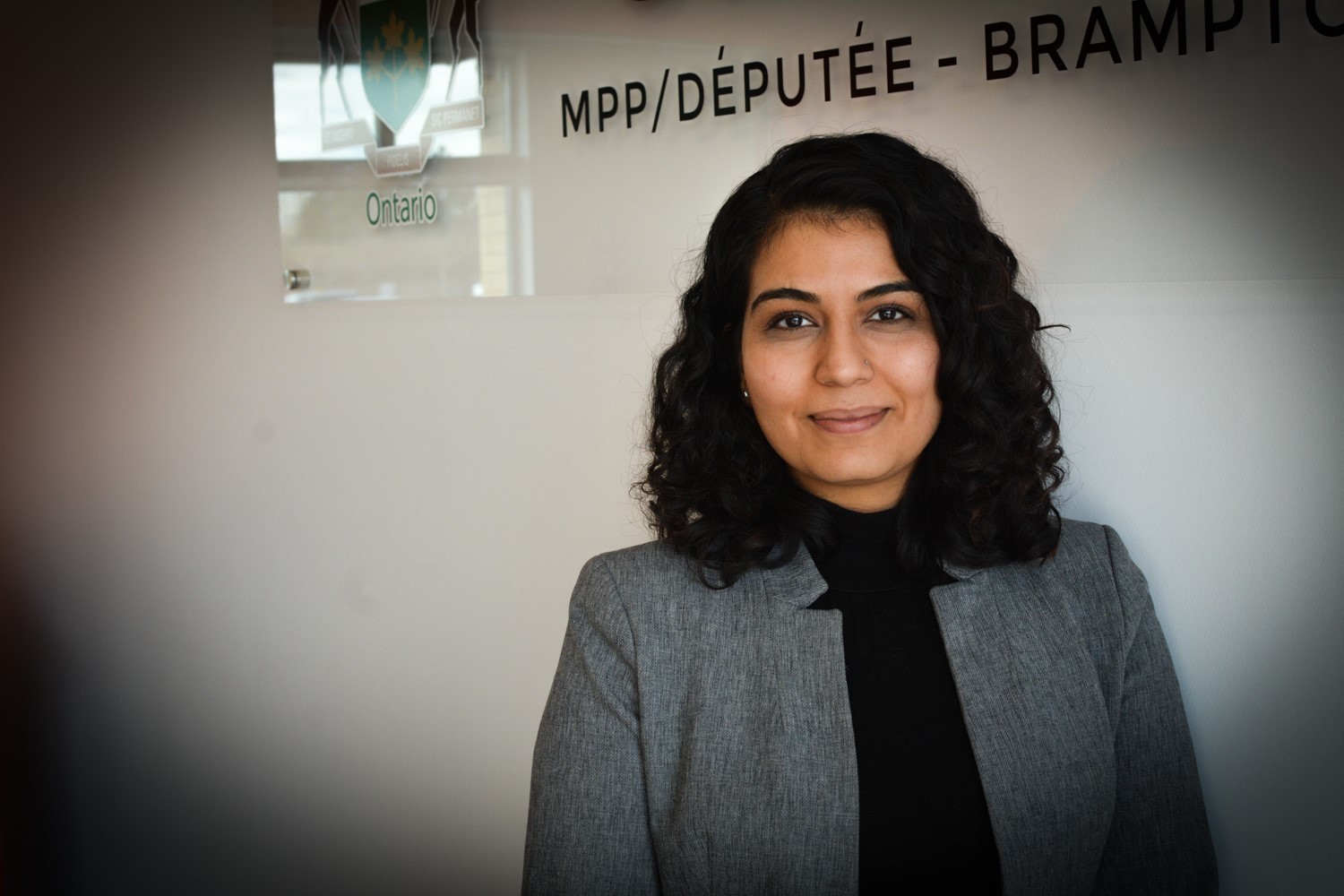 Photos by Joel Wittnebel
Life and politics: the two worlds of Sara Singh
As early morning approaches on June 7, Sara Singh is moving through a crowd at Brampton's Bombay Palace Banquet Hall. It's nearly midnight, but the mass around her is alive, screams in celebration echoing off the high ceiling. In a photograph taken at that moment, her expression is half smile, half roar, her fist raised in the air.
While the news was breaking across the province of a PC majority under Doug Ford and a provincial Liberal Party decimated following 15 years at the helm of Queen's Park, a different story was developing for Singh and the riding of Brampton Centre.
A slim margin of 89 votes propelled her to victory, becoming the first female NDP candidate elected in the 905 area code. It was enough to grab local headlines as a major story.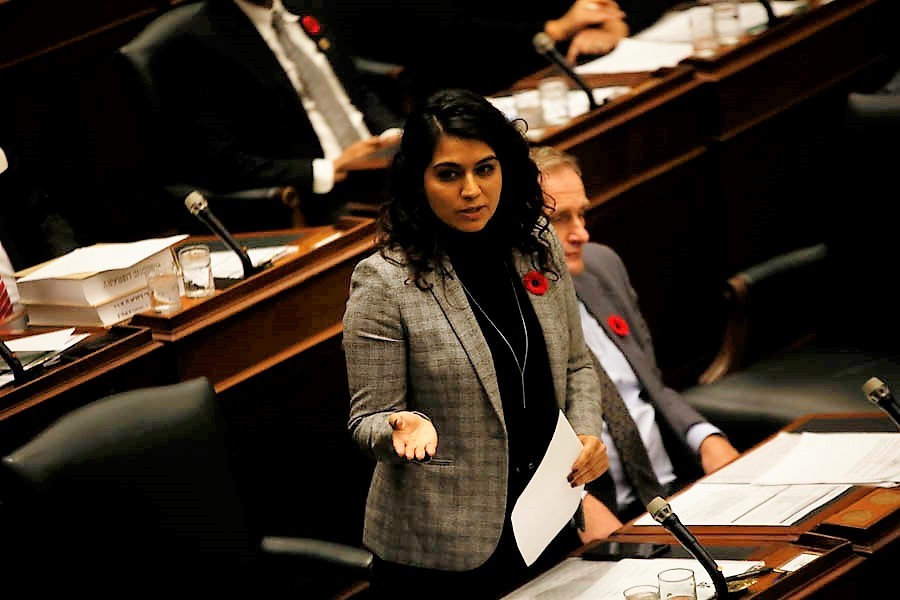 Behind the camera flashes and election night headlines, there was a much larger story. One with deep roots in the Brampton community, an origin story that includes tragedy, a complex family history and determination.
"I literally went through hell and back to be here today," Singh says in a reflective mood at her Brampton constituency office. "But I love it, and I wouldn't change it for the world."
Sociologist Arlie Russell Hochschild calls it the "deep story." In her book Strangers in Their Own Land, in which Hochschild journeys to the heart of the political divide in the United States, the author recognizes that both the right and the left have a "deep story" that has shaped who they are and what they believe. That story is the point where politics has to be put aside to explore the deeper motivations that drive people to public life.
"Such a story permits those on both sides of the political spectrum to stand back and explore the subjective prism through which the party on the other side sees the world," she writes. "I don't believe we understand anyone's politics, right or left, without it. For we all have a deep story."
For Sara Singh, her deep story begins with an odd introduction.
Singh was born at Peel Memorial Hospital, Brampton's only hospital at the time. The city still has only one hospital today — a point Singh loves to pull out any time she's advocating for improvements to Brampton's underfunded healthcare system.
She was born into a family with longer roots in the Brampton community than many — her father emigrated from Punjab, India, ahead of the 1984 anti-Sikh riots, and her mother arrived in Brampton from Guyana when she was about 7 years old.
The two were introduced by a group of nuns, Singh says, laughing at how odd the tale sounds.
With one parent a Sikh and the other a Hindu, Singh says this bridging of a religious divide in her parents' relationship had an early influence over her and her four siblings, two brothers and two sisters.
"We grew up with all these different cultures, backgrounds, appreciating people's faiths and different perspectives, because my parents did that," she says.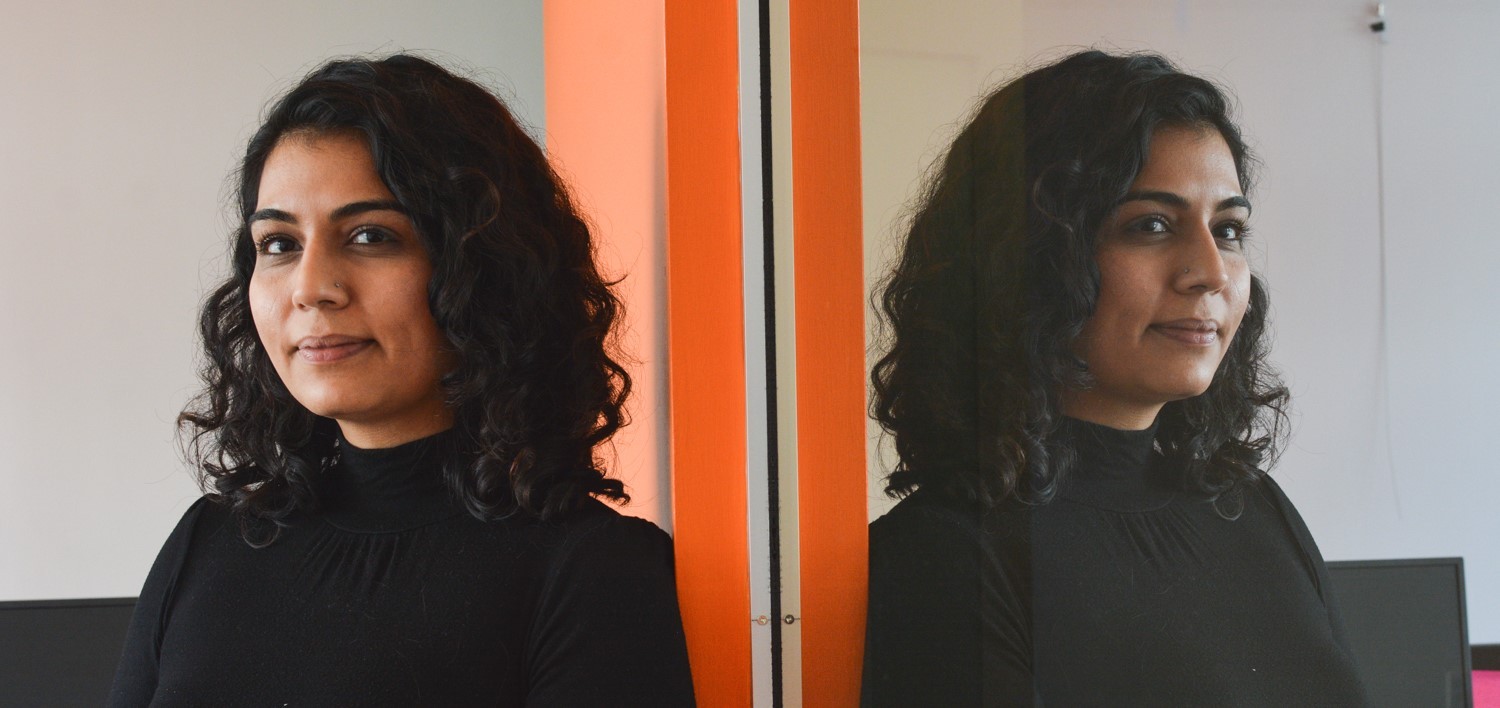 It's an open mindset that would serve anyone well in Brampton, which has one of the highest immigrant populations in Canada, making it one of the fastest growing cities in the nation. More than half of the city's nearly 600,000 residents were born outside Canada, the large majority of them from South Asia. However, according to 2016 census data, there are approximately 234 distinct ethnic backgrounds conglomerating in the city.
"I think that's one of the things that makes us so unique as a community," Singh says, seated in the boardroom in her Brampton office. It's one of the first warm days of the newly blossoming spring season and bright sunlight is pushing through the front windows. "We have people from around the world that can live together and create together and grow together, and I think that's where my family is this example of that."
Singh's parents certainly did grow together. As a pair of entrepreneurs, her mother and father worked diligently to provide for the family. Meanwhile, Singh, the second eldest, shouldered much of the burden of caring for her brothers and sisters while her parents were at work building businesses.
At a young age, her father started a tool and die casting company in Montreal with one of his best friends. The family moved there for approximately seven years as the business flourished. However, when his partner fell ill, Singh's father was forced to close the business, and with few options, the family returned to Ontario.
Not to be discouraged, her father opened a convenience store, which, in the early '90s, he transformed into what is now the Jas Supermarket on Torbram Road, which still thrives today as a hub for anyone seeking traditional ethnic ingredients.
Wrapping it up neatly into such a story makes it sound easy, but Singh says it all took a toll. She was no stranger to hard work as she helped out her parents at the grocery store, attended school, and cared for her siblings while at home.
"A large family, a lot of responsibilities," she says. "It helps me understand how important family is."
After attending WG Davis Public School and graduating from Cardinal Leger Secondary School, Singh completed a BA in political science at York University's Glendon College in Toronto.
It was during the time she was working on her BA that things started to change.
Growing up, Singh had one career path in mind: becoming a criminal defence lawyer. Much to her parents' dismay, she abandoned the idea. She wipes her hands across the table as she tells this part of her story and laughs quietly. Though she'd put aside the idea of becoming a lawyer, becoming a politician was the furthest thing from her mind at that time.
"I did not think I was going to be doing this, ever, to be honest with you," she says. "We have one idea of what we want to be when we grow up, and it's okay to change."
And change Singh did. After completing her BA, she made the leap to the East Coast, where she began studying for her master's in International Development Studies at St. Mary's University in Halifax.
Maybe it was watching the hard work of her parents, or meeting the diverse clientele of their grocery store, or simply the fact that the coming together of different mindsets and backgrounds is in her DNA that led her to that field. Singh relished the studies at St. Mary's so much that her time in Nova Scotia became a piece of her being. Friends joke with her about an East Coast accent that sometimes tinges the edges of her words.
"It is a part of who I am now," she says.
Throughout her time at York, she helped her parents in the store, while out east, she held various customer service jobs, an experience she says informs her words now when she stands up in Queen's Park.
"I'm no stranger to hard work, but I also think it informed my perspectives that I share now when I advocate for workers, because I've also done a lot of that work and [understand] how unfair it can be sometimes and what we're facing on the ground."
---
It's a common story for many who find themselves seated in the Legislature, a story of community, connection, and encouragement.
After returning from St. Mary's, Singh immediately transitioned to Ryerson University, becoming a PhD candidate in public policy.
Her resume is filled with volunteer accolades. A member of the board of Beaux Arts Brampton and Brampton Community Living, she was named a Top 40 Under 40 by the Brampton Board of Trade for her volunteer efforts. Singh has also been a strong advocate for people with disabilities — a personal cause, as her 27-year-old sister Gurvir lives with Down syndrome.
It was through these volunteer activities that words started to circle and nudges started to come that she should consider a run to represent Brampton.
"I really appreciate those people encouraging me, because I don't think it's something I ever would have thought of on my own," she says. "I really felt more comfortable being in the background."
When her parents started to join the chorus of voices pushing the idea, consideration began to transition to commitment. It could be an experience to learn from, to connect with the community, and even if she wasn't victorious, there could still be value in a strong campaign. It made sense for someone with a "deep story" that includes strong links to family, hard work, and a diverse community. If there was someone in Brampton who had the background to connect with a wide swath of the city's population, Singh was it.
In 2017, with community and parental support, Singh decided to make the leap. She says there was a moment, as she put pen to paper on her nomination forms, that the gravity of the decision really sank in. Her previous rationale that valuable lessons could be learned even if she lost vanished. A trigger was flipped.
"It was no longer just about, okay, let's learn and let's go through this process and see how it turns out. It really became, we are in this to win this," she says.
But the path to that victory party at the Bombay Palace was not without sweat and tears.
In 2017, Singh's brother passed away. That loss was something she carried with her throughout the campaign, throughout 17-hour days, eight-hour canvasses and endless door knocking. The supportive community around her really carried her through that time, she recalls.
"That was a very powerful thing to be a part of."
Then, fresh turmoil. Singh had been living at her parents' home while working on her campaign, and a short three months before election night, a fire tore through the front part of the house, destroying belongings and displacing the entire family.
She wrapped up the final weeks of her campaign while living out of a hotel room with the rest of her family.
On election night, uncertainty reigned for a long time. As results poured in from polling stations, Singh and PC candidate Harjit Jaswal were virtually tied. The mood was tense.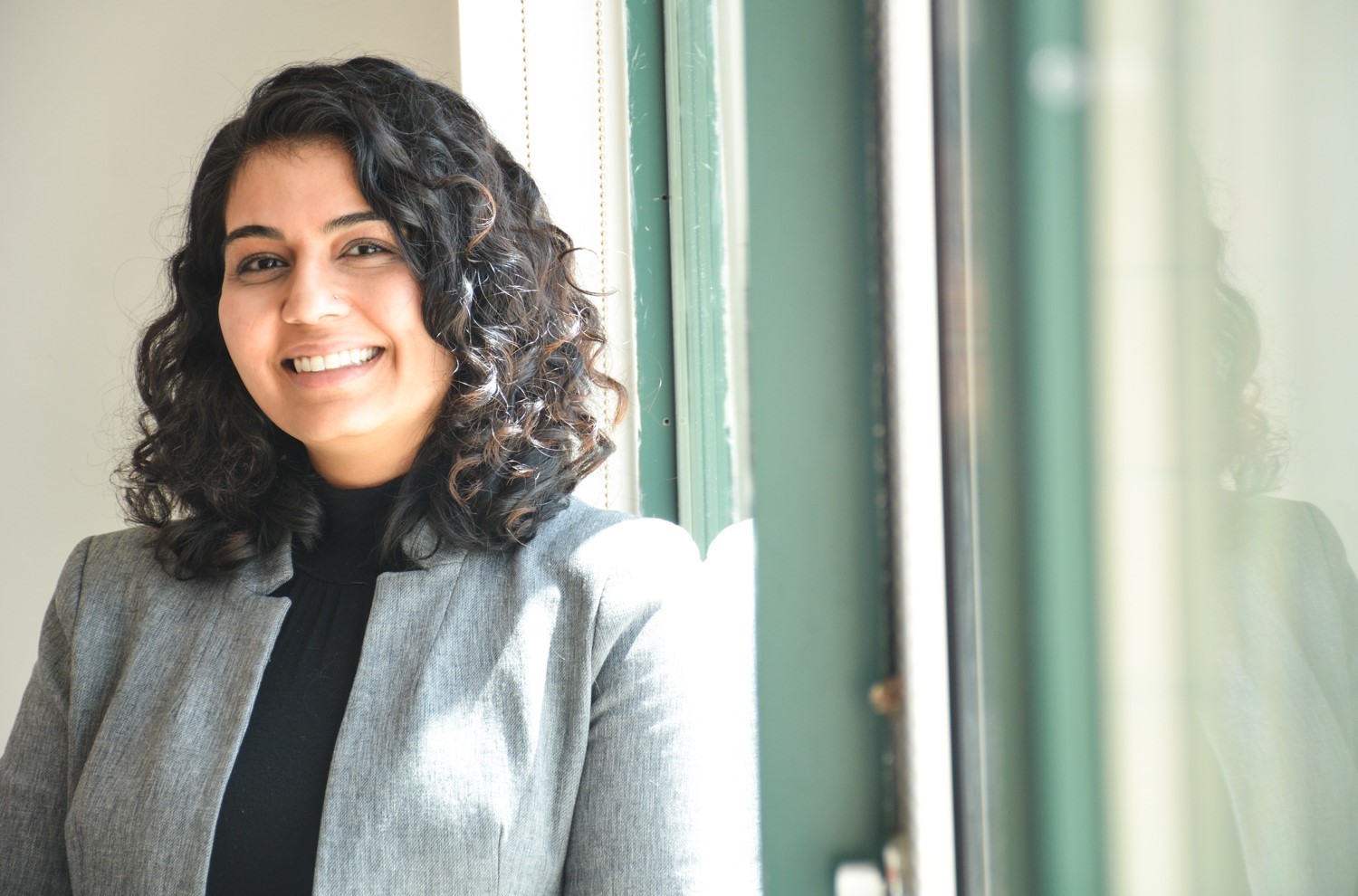 "Everyone can tell you, you could hear a pin drop in the office," she says.
We know how that story ended.
As Singh and her supporters celebrated on election night, the true picture of the coming dynamic at Queen's Park was still taking shape. In Brampton, Singh's fellow New Democrats Gurratan Singh (Brampton East) and Kevin Yarde (Brampton North) were also celebrating at their own campaign parties.
With the Ontario Liberals in tatters, all three are now serving as members of the Official Opposition, and Doug Ford and the PCs have given them no lack of work.
---
You can hear the disdain in her voice.
Speaking at Queen's Park in early May, Singh is pointing out the shortage of funding for youth mental health initiatives in Ontario. A promise by the PCs to match federal dollars toward such programs had fallen by the wayside in the 2019 provincial budget, which eliminated or threatened many social programs.
The deep emotion may be rooted to Singh's experiences, especially in how the lack of supports for her sister Gurvir after she graduated from high school presented special challenges for Singh and her family. It's a common struggle for people with disabilities who receive some form of government support until they reach 21, and "then it just completely falls off," Singh says. "That's where we found ourselves as a family."
This was in 2012, and with few options for her sister, Singh decided that if an opportunity wasn't knocking on their door, they'd develop one.
"I think for a lot of people with disabilities they kind of have to create their own opportunities or rely on their own support networks, because what is out there is extremely limited," she says.
Singh and her sister Navprit launched Broadening Horizons, a non-profit that uses art to engage and discuss social issues. Today, Gurvir operates a program for the organization called The Power of One, an anti-bullying initiative that also includes elements of diversity and inclusion training.
"It's a really cool, unique way to have these conversations, and I think we can do that in community. I think that's the powerful thing about grassroots groups and initiatives, you can tackle very large problems on this very micro level, just through simple conversations and a paintbrush," Singh says.
While Broadening Horizons receives support from the Ontario Trillium Foundation, Singh says that there is just not enough being done to help people like her sister, and it's become a recurring cause for her at Queen's Park.
"It's really unfortunate that this current government is not supporting people the way that they need to be supported," she says.
As one of the deputy leaders of the Official Opposition, Singh is commonly heard inside the Legislature. In recent weeks, she has been a constant voice sounding off against the cuts proposed in the PC budget, whether it's in public health, education, mental health, or legal aid.
When she's not speaking, she says, it can be painful to just sit and listen as Brampton continues to get left behind.
"I actually get really upset when I see us being continuously neglected by the government of the day. This is not a new trend."
Brampton's per capita funding for healthcare is among the lowest in the province; its legal aid clinic is also one of the lowest funded. The Peel Region public health unit has been chronically underfunded for years. Peel's Sexual Assault Centre is one of the lowest funded in the province, per capita. And the list goes on.
"It's absolutely upsetting," she says. "Yet when we try to work with the government to find solutions, we're constantly shut down."
In fact, Singh points out that not only does Brampton suffer lower funding levels, the city has actually had promised funding snatched away. She's referring to the cancellation of $90 million that had been approved under the previous Liberal government to help bring a Ryerson University satellite campus to Brampton. It was cancelled in October by the PCs, citing a need to trim the budget and the provincial deficit.
"That was literally like a punch to the gut when I read those headlines," Singh says. "It just doesn't make any sense, and it's just absolutely mind-boggling as to why we wouldn't adequately, at least to some degree, fund one of the largest growing municipalities in our province."
The PCs have consistently pointed to a need to eliminate the massive debt it says was accumulated by the former Liberal government. However, Singh doesn't see this as a good excuse for not funding critical programs. She suggested it's not about the resources available, but how they're allocated. "I think if we can spend hundreds of thousands of dollars on Open for Business signs across the province, we can find the money to fund autism services at the rate they need to be funded," she says, her tone rising as she leans forward over the board table.
"I think we can find the money to keep up with the rate of inflation and healthcare and fund our hospitals accordingly. I think we can find the money, if we're actually serious about investing in those areas. But if our priorities are making sure that people can start drinking at 9 a.m. — no issue with people wanting to drink at 9 a.m., if that's what you want to do, sure, go ahead — but is that a priority for this government's first budget?"
---
Singh says she has started work on forming a grassroots initiative to raise awareness about Brampton's underfunding, particularly in healthcare — a local coalition that would advocate for developing another full-fledged hospital in the city.
Brampton's high auto insurance rates, cuts to education, and a push for more affordable housing are all on Singh's radar, too.
She knows that bringing people together is the only way Brampton will be able to advocate effectively for real solutions.
"Trying to bring people together around issues more effectively is a big part of the work I'd like to do," she says. "We're all in it for the long haul."
It will take work. It will take bridging the gaps between different groups and breaking down silos. The City of Brampton has signalled a similar intent to advocate for healthcare dollars, while Peel Region is advocating for its public health unit.
As Singh's deep story suggests, she may just be the one with the background and skills to bring them together.
Email: [email protected]
Twitter: @JoeljWittnebel
Submit a correction about this story