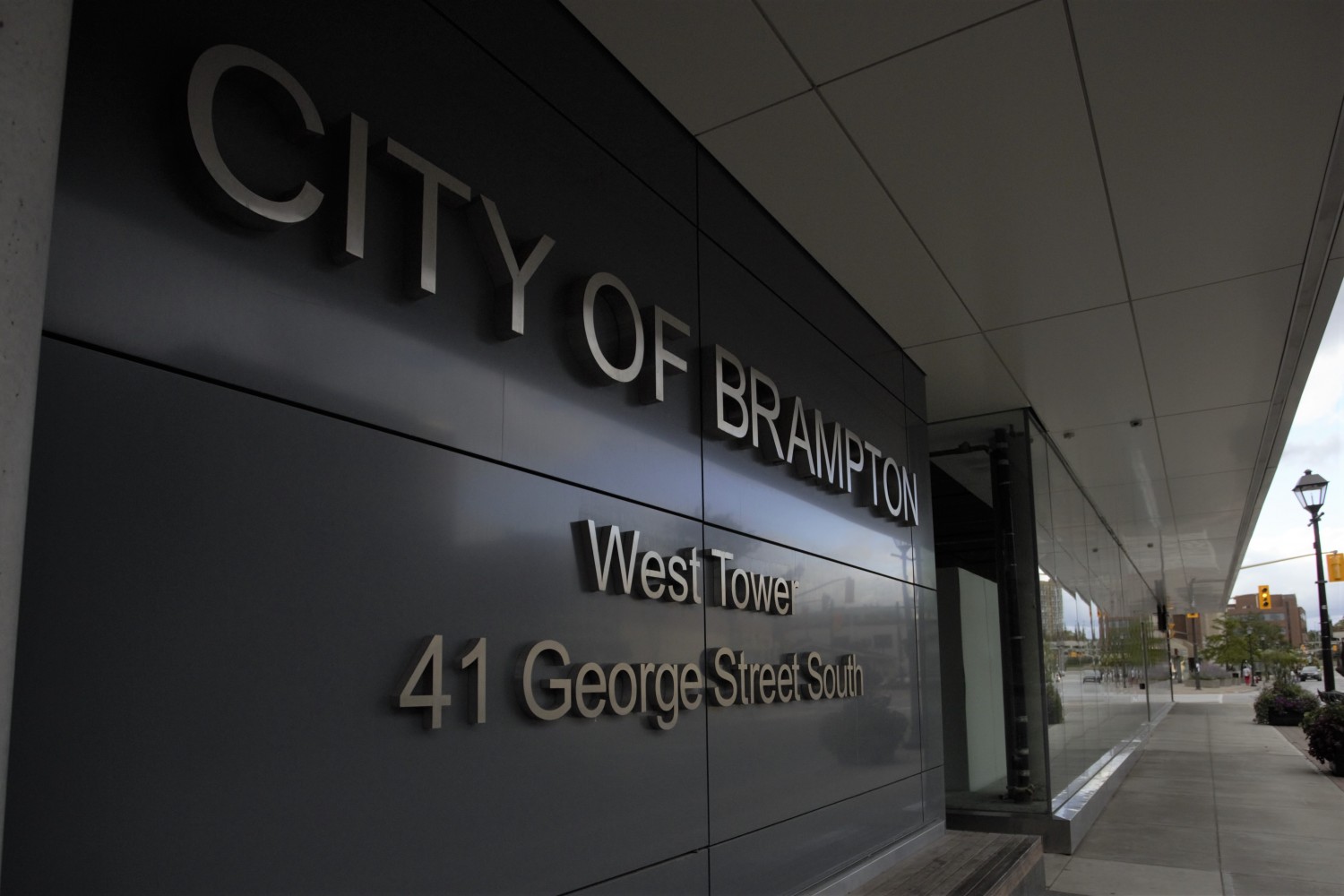 Photos by Joel Wittnebel and Mansoor Tanweer
Regional government review will be front and centre this week
This week is shaping up to be a hectic one for people involved in the provincial review of Peel Region's government. On Wednesday, the special advisers charged with reviewing regional governments around the province — former Waterloo Region chair Ken Seiling and former CAO of the now defunct Hamilton-Wentworth Region, Michael Fenn — will be listening to delegations at the regional council chambers starting at 10 a.m., on behalf of Steve Clark, the minister of municipal affairs and housing.
The Doug Ford government officially began putting regional governance under the microscope at the start of his year, introducing a high degree of tension, self-examination and accusations into regional council meetings. With Mississauga having made it clear through two successive mayors and a staunchly secessionist council that it wants to leave, the specter of dissolution stalks the halls at 10 Peel Centre Drive.
Mayor Bonnie Crombie and her Mississauga colleagues, especially Carolyn Parrish, have butted heads with Brampton and Caledon members of council over a controversial report produced by Deloitte consultants that suggested it would be more costly to dissolve the region than the other two options, full amalgamation or maintaining the status quo. The secret nature of how that report was commissioned and carried out created strong resentment in the Mississauga delegation, with Crombie declaring the way it was conducted "immoral."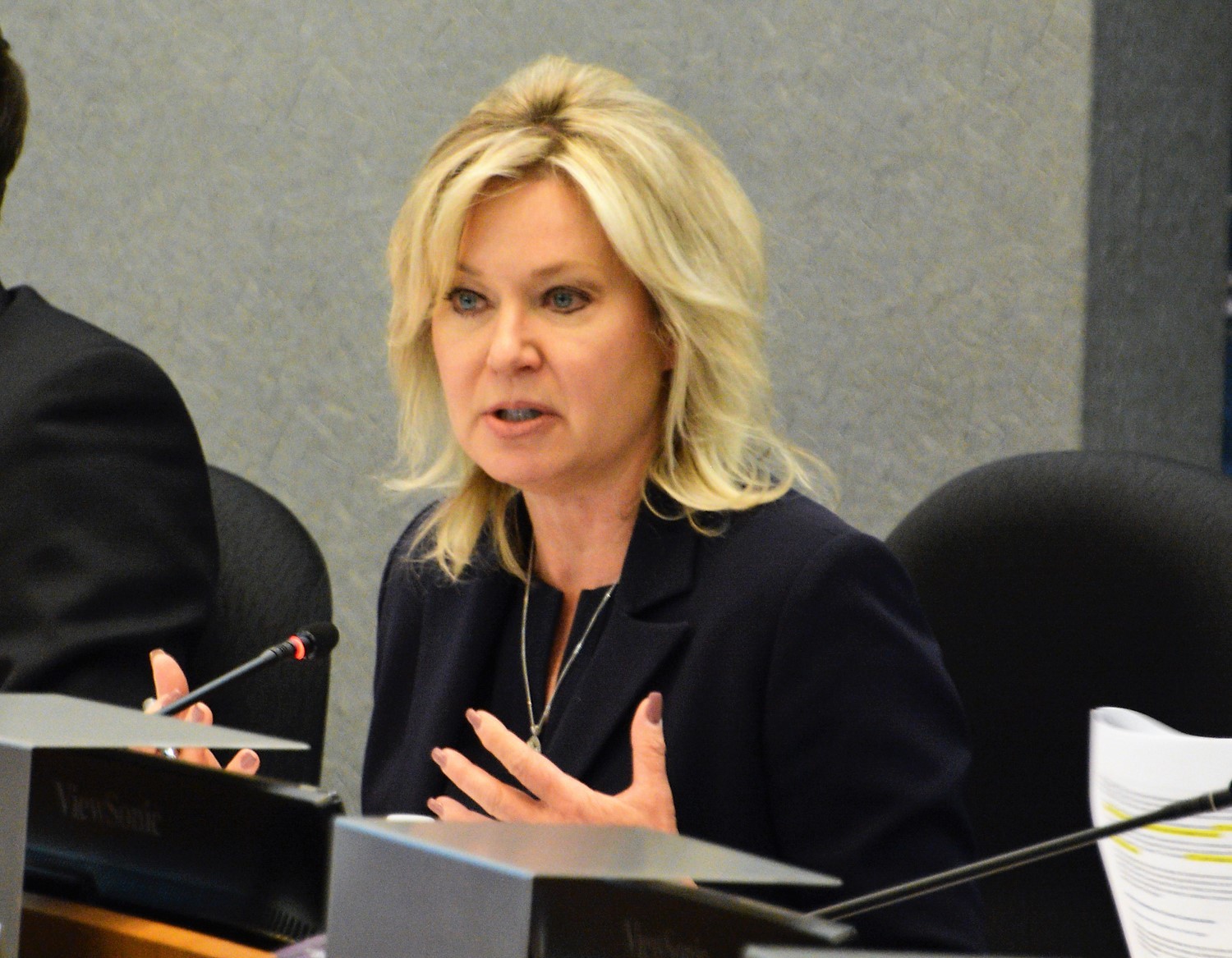 Mississauga Mayor Bonnie Crombie
While a second, more expensive, audit is now being conducted by Ernst & Young on the question of dissolution versus the status quo, the three municipalities are also jockeying for the upper hand in the process — although Brampton Mayor Patrick Brown has yet to reveal his official stance on the issue.
Brown has been at odds with Crombie over the question of dissolution — Crombie resents the fact that he received the contrarian Deloitte report before anyone from Mississauga did. The Pointer reached out to the Mayor's office for comment, but none was provided by deadline. Brown did reach out to The Pointer this week to respond, however, a comment was not provided at the time because of scheduling challenges with both parties. He has said that regional governance is not a pressing issue for him and has indicated he has no problem with Peel constituted as it is. But, unlike the other two mayors, who have made their desired outcome clear, Brown has not taken a decisive position on what he wants for his city, the status quo, amalgamation or outright independence. In an informal survey of city residents, 66 percent of respondents said they prefer the status quo, 28 percent said they want a merger to create one super-city and, surprisingly, only 6 percent responded in favour of independence with Brampton becoming its own standalone-city.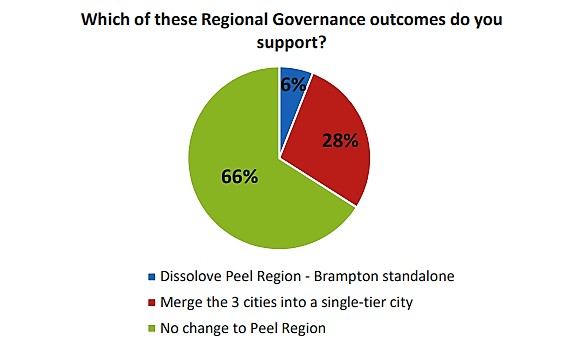 Caledon Town Council passed a motion stating its "interim position to support the continuance of a two-tier governance structure in the Region of Peel."
Copies of that motion have been sent to Brampton City Council, Peel council and Minister Clark. "I respect where Mississauga wants to go, and that's fine. What goes in Mississauga stays in Mississauga," Caledon Mayor Allan Thompson began, in his remarks during a heated April 11 regional meeting.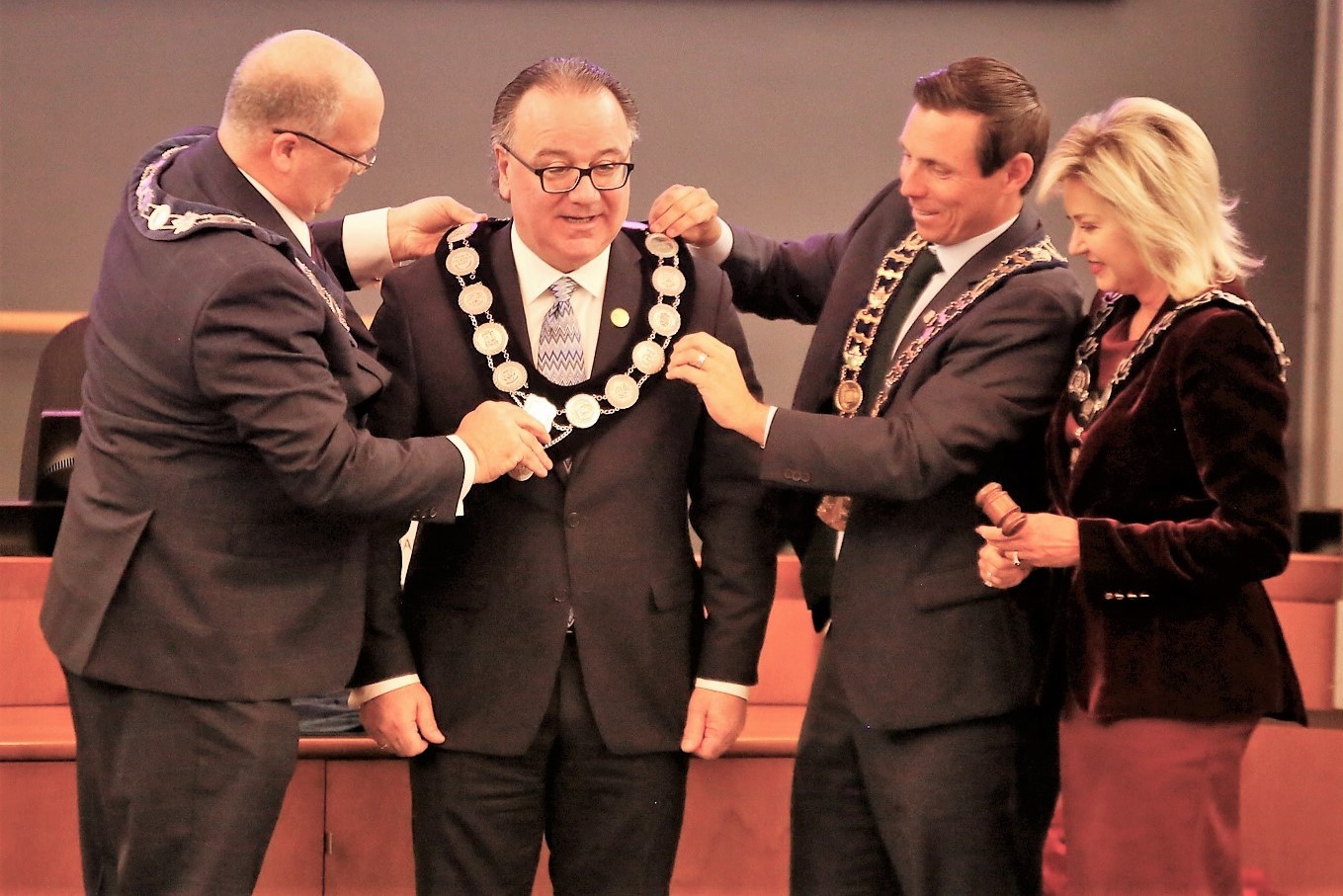 All three Peel mayors and Regional Chair Nando Iannicca
"Brampton has to do what it has to do, Caledon has to do what it has to do," he also said. At that meeting, the region flirted with the idea of coming up with an official position on the regional review and what direction it should take. Brampton Councillor Martin Medeiros said he was "almost tempted" to call for a discussion on an official position, while signalling his own views in praising the region. "I'm proud of the way the region runs," he said in the chamber.
Parrish has been as unyielding as Crombie in her attacks against Chair Nando Iannicca for his change of heart on regional government since taking the chairmanship; in one meeting, she played video clips of him stating his stance against the region in the early 2000s. Today, he's a firm supporter of the regional status quo. Parrish's latest move was to demand in a letter that Iannicca reveal what had he discussed in a private meeting with Seiling and Fenn.
"At Regional Council on April 25, 2019, I asked you to share the comments you made on behalf of the Region of Peel, to Ken Silling [sic] and Michael Frenn [sic], who have been tasked with making recommendations to the Province on Regional Governance models," her letter to Iannicca begins.
"In your response to my request, you clearly stated you would agree to do so if the Mayors of Brampton, Caledon and Mississauga also shared their positions and comments. All three have agreed. I would request you place the reports, verbal or written, on the agenda for the May 9th, 2019 Regional Council Meeting."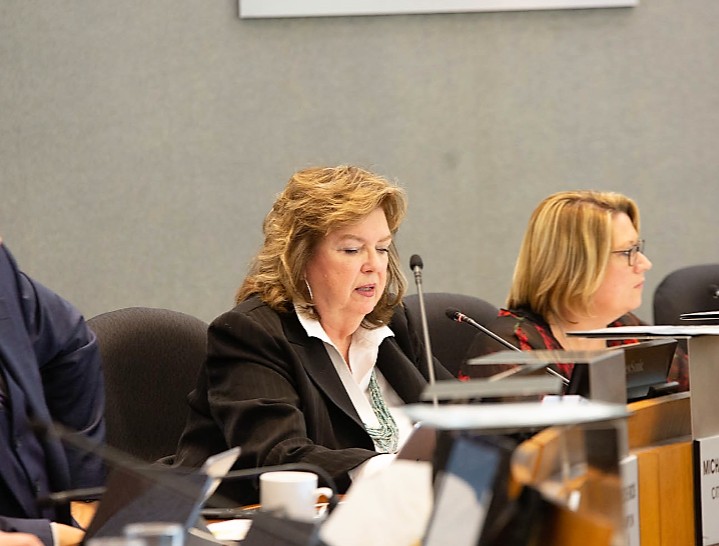 Mississauga and Regional Councillor Carolyn Parrish
Parrish did pose the question to Iannicca on the date mentioned in the letter. His exact words in his response were at the time: "What I'd be happy to do is — all three mayors want to come back to the next meeting, and I as the chair make public what all four of us said to the premier's delegate, I would be happy to do so."
Parrish at the time did not buy it and asked, "Why are you reluctant to tell us today?"
"I'm not reluctant at all, I think all three parties …" And from there, the discussion devolved into Parrish and Iannicca talking over each other.

Email: [email protected]
Twitter: @mansoortanweer
Submit a correction about this story