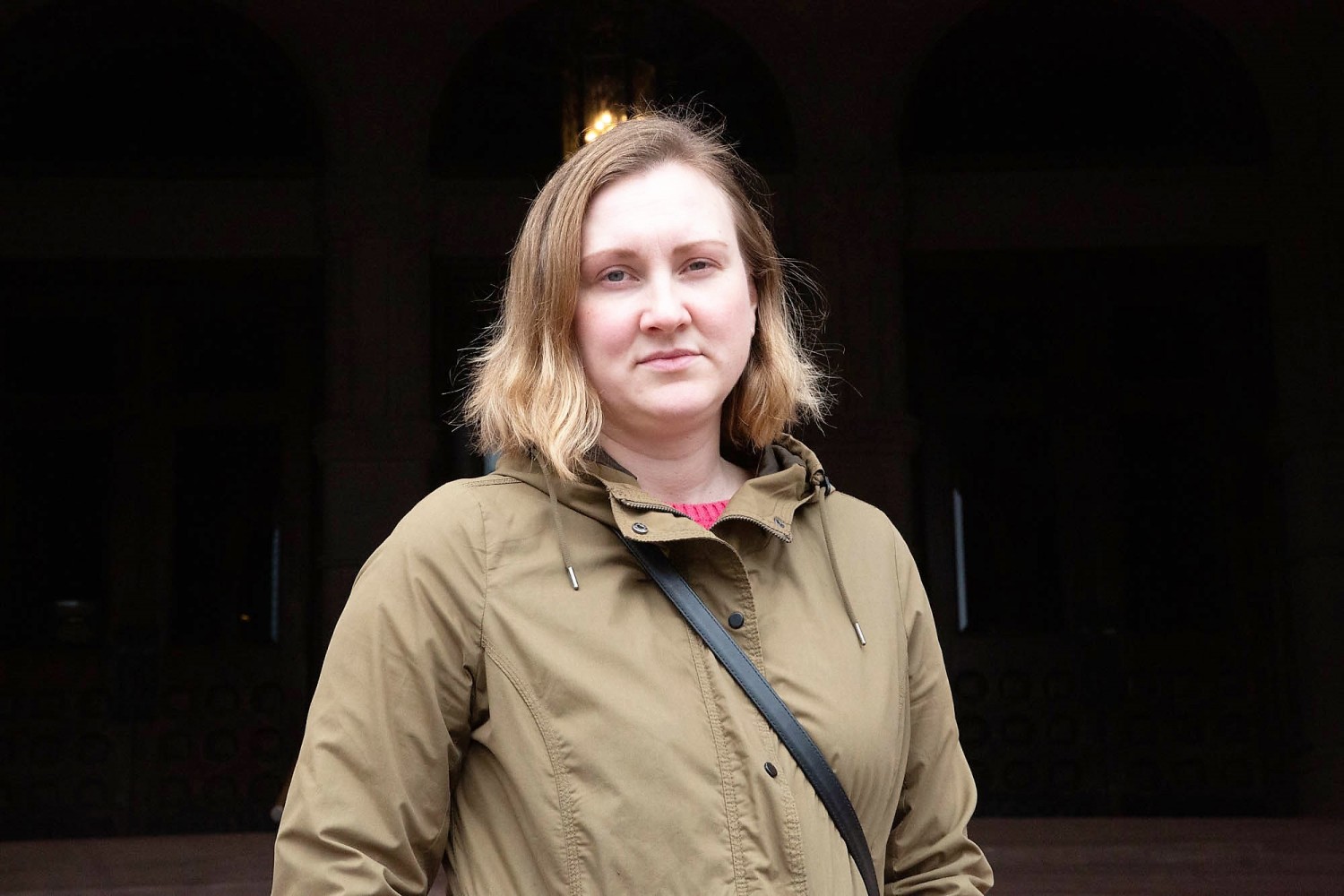 Photos by Mansoor Tanweer
Teachers declared "surplus to board" speak out
For Emily Brown, the news could not have come at a worse time. The mother of two was (and still is) on maternity leave when she was notified that her job might no longer exist come this fall, thanks to provincially mandated increases to class sizes. Brown, who is a high school arts and English teacher in the Peel District School Board, was told that she had been declared "surplus to board" only a few weeks ago.
That means there are not enough positions within the entire board, let alone at her school, to keep her working. The board, which makes its decisions based on seniority, looked at all the teachers in its employ and cut the bottom 193 high school teachers and 137 elementary school teachers. Brown had been working in a permanent full-time capacity for only about two years before she got her notice. Before that, she had been teaching since 2011 in what are the education system's equivalent of temp jobs, called "long-term occasional" positions.
"My department head at school texted me the morning of the layoffs just to give me a heads-up. At this point, I was nervous but still hopeful that I would not be affected. By 3 p.m. my phone rang with my school's number in the display, and I knew that this would be the call informing me I had lost my job," she told The Pointer.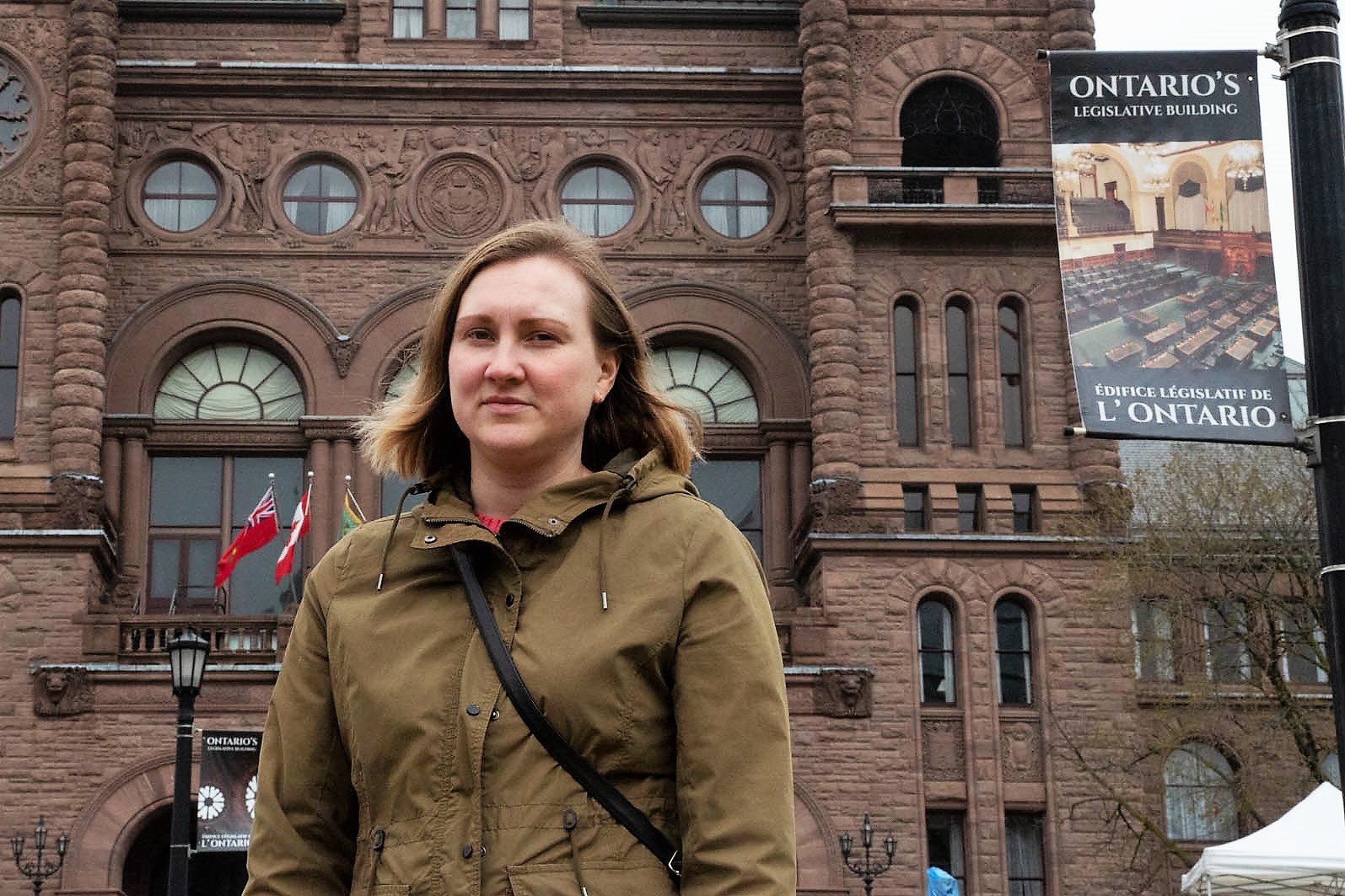 Peel teacher Emily Brown is unsure about her future and that of her students
"My principal spoke with me and was very sympathetic as he explained the surplus to region situation. He followed up this phone conversation with a formal letter by email, since I was not able to receive it in person."
The precarity of her situation made her feel trapped, prompting her to do the only thing she could do: speak out. She took to social media, calling her peers — and, unintentionally, a significant number of strangers — to action against Premier Doug Ford's education reforms.
"Earlier this week I lost my job. I am one of 193 secondary teachers in the Peel District School Board who were declared surplus to the region. This is not a political stunt by the board," her post begins.
"At a meeting last night held for the 193 surplused teachers, we were informed that the board made its decision to cut staff based on a student teacher ratio of one teacher to almost 24 students (an increase from the old ratio of 1:22). The government plans to increase the ratio to 1:28."
Her Facebook post has been shared many times over, reaching as far as the United Kingdom and South Africa.
Education Minister Lisa Thompson's announcement of major changes to the schools in March caused panic in education circles. The government plans to increase high school class sizes from an average of 22 to 28, and by one extra student for grades 4 to 8. The government also wants to replace many classes with e-learning courses, which critics have said would place students in rural areas— where Internet connections are spotty — and certain learning styles at a disadvantage, as well as those living in poverty who may not have the resources to work over the Internet at home.
Premier Doug Ford and Education Minister Lisa Thompson
Thompson also had promised that "not one teacher, not one, will lose their job because of our class size strategy." Not long after, news of layoffs began to surface. The PCs later announced a $1.6-billion attrition fund to help boards avoid layoffs for the time being, though it's not clear how that money will be parceled out.
Even if teachers not retiring hold on to their jobs for now, close to 3,500 positions, according to the PCs' own figures, will eventually be lost. Boards and the citizen group Parents for Education are predicting higher numbers. Brampton teacher Andrew Campbell, who is tracking layoff notices across the province, says more than 2,200 teachers in 18 boards have already received "surplus to board" notifications, with more to come.
For Brown, it's not just about her job. A common thread binding teachers together is the love of educating and moulding the minds of young people who look to educators for guidance. "Growing up, what I enjoyed was helping out at my school and different clubs. I worked at camps during high school and university. At university I was a teaching assistant, volunteer and paid. So I missed being with people and helping them," she told The Pointer at a coffee shop in Toronto, near where she lives.
Larger average class sizes will mean cutting certain electives and smaller, specialized courses out of the curriculum. It will also increase the workload of teachers and make one-on-one time between teachers and students harder to come by. This has the potential to put at-risk youths in a more precarious place, something Brown is acutely aware of. "I have to tell myself I tried my best. It's disappointing and it's sad and troubling, but …"
Brown sat silently for a moment, thinking of some Grade 9 kids she worries about.
David Babcock, a teacher from the PDSB of Metis descent who penned a letter for the Huffington Post, wrote, "As we move further into the spring, we've seen the unsure nature of Ontario's education system. Due to class size restrictions, sections have been cut from many high schools. Courses like art, drama, tech, Grade 12 physics and, most disheartening for me, Indigenous studies could be cut because of their lower enrolment. This is a loss for students because they don't get to expand their learning by developing many of the skills that help to recognize and build their humanity."
The day before the meeting with Brown, a group of her colleagues from Peel staged a protest outside Brampton West MPP Amarjot Sandhu's constituency office on the corner of Bovaird Drive and Main Street. Jenine Mitrevics, whom The Pointer had first met during an April 6 protest at Queen's Park, was also present at the one near Sandhu's office.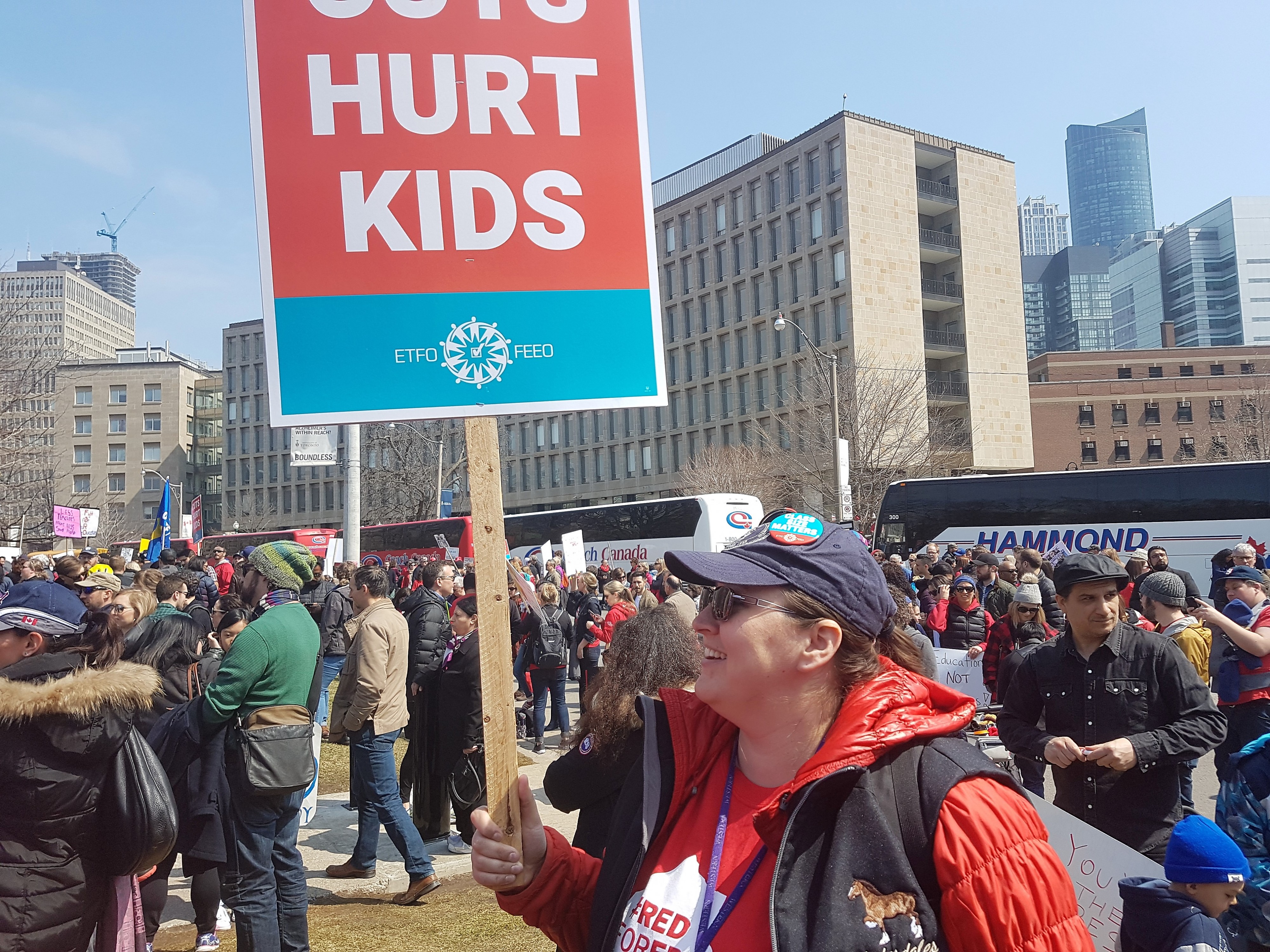 Peel teacher Jenine Mitrevics was recently notified that she might not have a job in September
Since the initial introduction, she said, she has been declared surplus as well. "I got my first full-time teaching contract with the Peel District School Board this past fall of 2018, but unfortunately I am one of the 193 PDSB secondary school teachers who was surplused to the region, so I'm one of those people who have no job come September."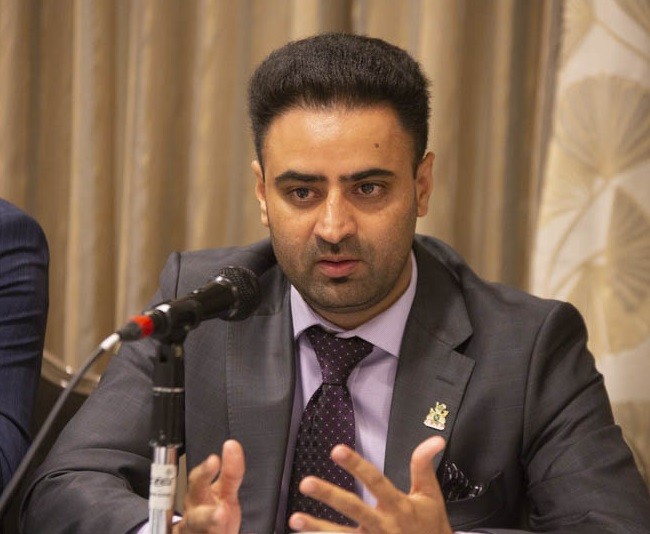 Brampton PC MPP Amarjot Sandhu
The Pointer requested an interview at Sandhu's office, but he refused to make time to speak with a reporter, saying he had many meetings. Anita DeFlece, a teacher, did manage to get a meeting with him. It went "all right, I suppose," she said. "He listened to my concerns, for sure. But it did sound like he wanted to get me out of his office as quickly as possible. I did not mention when I made the appointment that I was a teacher."
Email: [email protected]
Twitter: @mansoortanweer
Submit a correction about this story