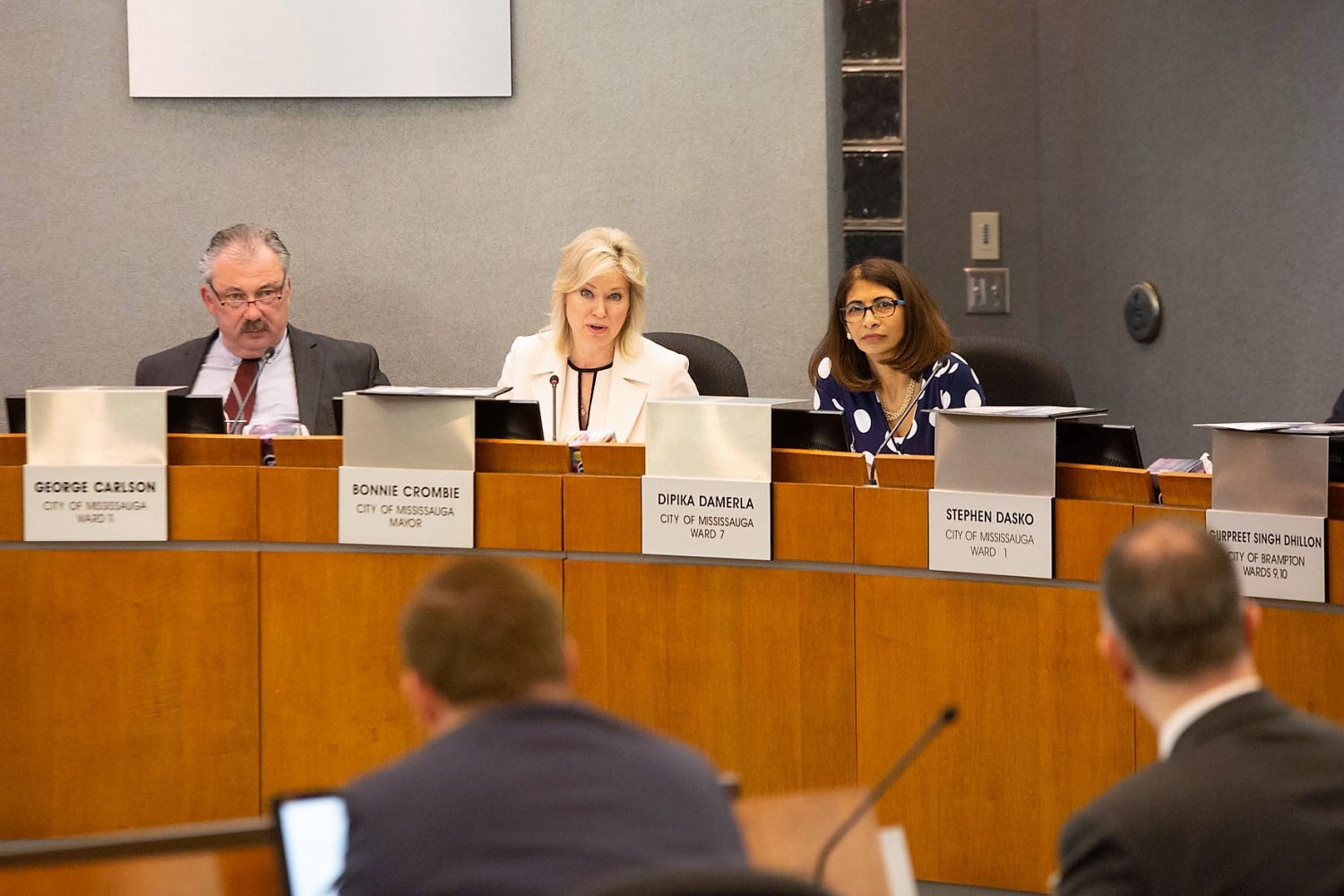 Photos by Mansoor Tanweer
Tensions over Mexit resurface while Deloitte sits in hot seat at regional council
Thursday's Peel Region council meeting picked up where the last one left off, with councillors and mayors sparring across city lines over a controversial Deloitte report that claimed it would be more costly for the region to dissolve than to remain intact.
Peel Region Chair Nando Iannicca at Thursday's council meeting
Mississauga councillors, who want to see their city leave the region, believe the report was commissioned by Chair Nando Iannicca without proper consultation, while Brampton councillors want the region to stay together. Caught in the middle were representatives from the consulting company, whose presentation, meant to defend their methodology in the report, was hammered by councillors before they turned on each other.
"I want to state unequivocally that Deloitte is independent of the region," said an audit partner at Deloitte, Trevor Ferguson. The company's independence had been called into question at the last council meeting, prompting a motion by Brampton Mayor Patrick Brown to have the four CAOs of the region look at the financial impacts of dissolution. Part of the motion stipulated that a firm other than Deloitte be used, and it was revealed Thursday that the firm will be Ernst & Young.
Deloitte's Trevor Ferguson defends his firm's report at regional council Thursday
"Given the parameters of what you were asked to do and the timeframe you were asked to do it and the fact that you weren't given access to the lower tiers [municipalities], we [Mississauga councillors] feel that some of your assumptions are flawed," Mayor Bonnie Crombie told Matthew Colley and Ferguson, of Deloitte.
That sentiment was shared by Carolyn Parrish, who has been as dogged as Crombie about pushing for Mississauga to secede and highlighting what she feels is the lack of consultation that went into the Deloitte report.
"The roads analysis report took six months with all four municipalities participating, and that was a much longer period than you had to do this one. You've mentioned several times you didn't have access to the four municipalities. Can you very comfortably say this is a thorough report when you did it so quickly?" Parrish asked the Deloitte reps sternly.
"Yes, our work was thorough, based on the data that we had," Ferguson said, before being interrupted by Parrish.
"You also said you didn't have access to all four municipalities, the lower level municipalities … Did you ask to have access to us?" Parrish said.
"We asked if we would, and then when we had the conversation with the region, they talked to us about confidentiality," Ferguson said.
Mississauga councillors attempted to undermine the report's credibility by questioning its scope. A major part of Colley and Ferguson's presentation was devoted to comparing two scenarios: dissolution versus amalgamation.
Dissolution, according to the Deloitte findings, would require raising an extra $1 billion in taxes over the next 10 years to facilitate the move. Conversely, amalgamating into the super-city of Peel, still a potential outcome of the province's review of regional government, would be slightly cheaper, costing taxpayers about $676 million in levies over the same period.
To Mississauga councillors, that Deloitte did not consult with the lower tier municipalities during its investigation, which became clear in the course of the meeting, throws the findings into doubt.
"You're saying that dissolution would result in a billion dollars in extra costs. But do you know the municipality-by-municipality [figures], do you have the breakdown?" asked Mississauga Councillor Dipika Damerla.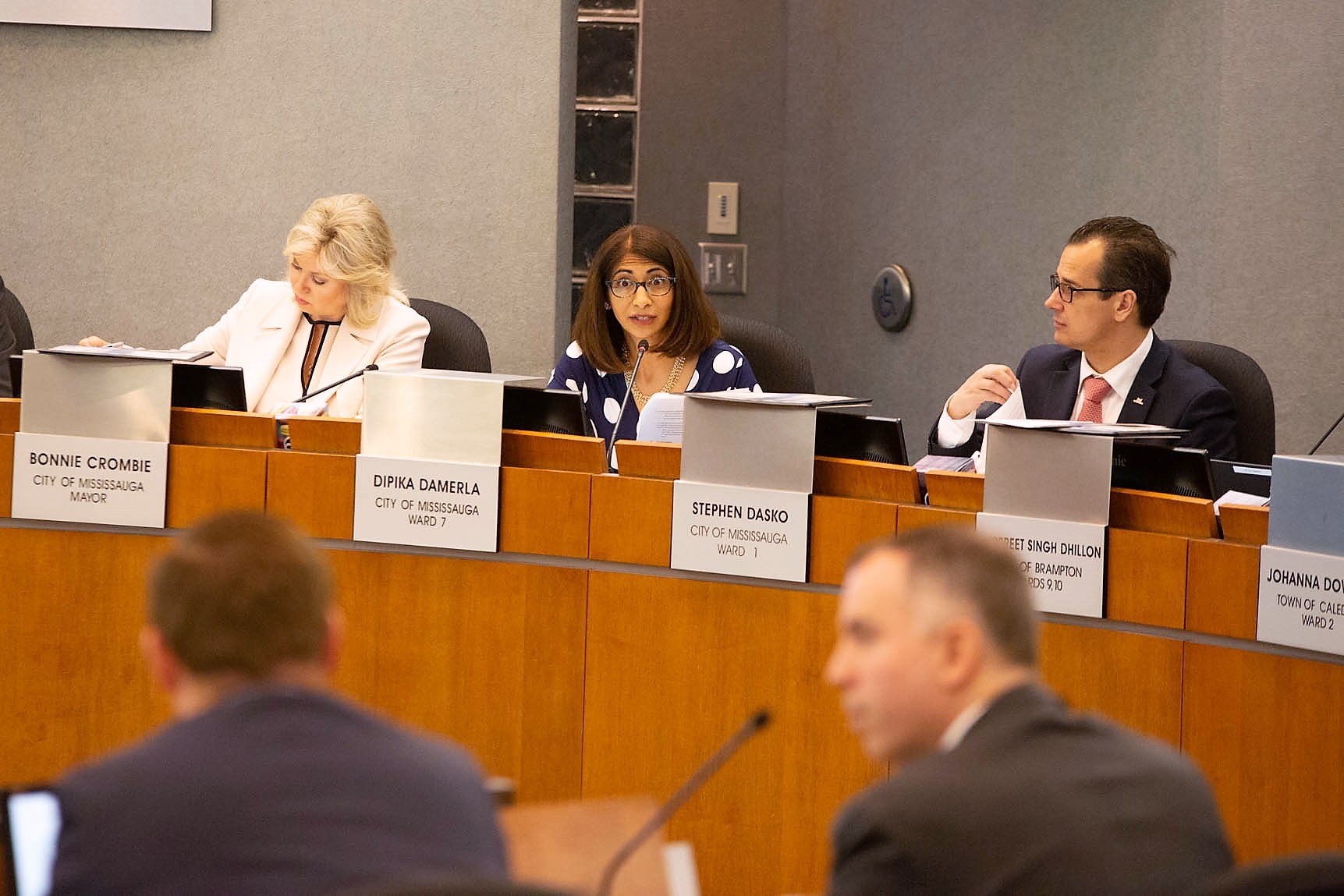 Mississauga and Regional Councillor Dipika Damerla grills Deloitte staff Thursday
The Deloitte representatives had no immediate answer for Damerla; Colley said they "might be able to provide that information if you would like us to come back and do that."
"But I'm curious, how would you have those numbers if you never spoke to us?" Damerla questioned.
"For dissolution, what we're really talking about is services provided at the region and being allocated down to each of the locals, so that data does exist at the region," Colley responded.
Damerla then turned her attention to the region's chief financial officer. "So, Stephen [VanOfwegan], perhaps you can help me understand why you directed that the lower municipalities not be approached [by Deloitte]?"
"With the ongoing provincial review, there is a tremendous amount of staff angst," VanOfwegan told Damerla. "The report was provided for the chair's input into the provincial review process … We did not want to create additional angst amongst staff where there was, in the media, lots of stories around what will happen to the Region of Peel. We have a significant work force here who are concerned about their jobs," he continued.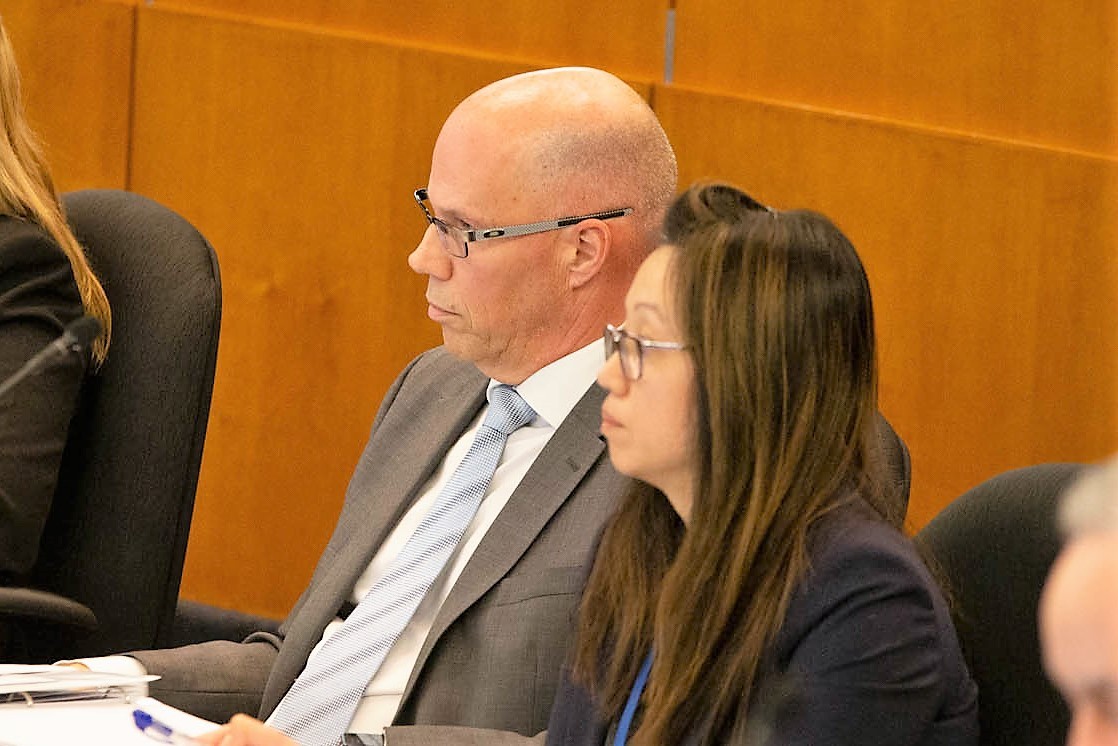 Peel's chief financial officer Stephen VanOfwegan
Brown and Crombie were also verbally sparring again at this meeting. Brown, apparently tired of hearing repetitious questions, said, "I feel like we are asking the same question 10 different ways … . You can only ask the same question twice. Will it have increased cost? You've asked that question, the response has been the same. This will result in increased cost for taxpayers in Mississauga, Brampton and Caledon that is—" he said, interrupted mid-sentence by Crombie.
"You've named Mississauga and we've proven that is false," she interjected, before being cut off by Iannicca.
At the heart of the resentment has been the lack of information sharing between the municipalities when the report was commissioned. Crombie, after learning that the report had been shared with Brown before it was revealed to Mississauga councillors, called that "immoral" at the meeting two weeks ago. Brown has said he was given the report after a general inquiry seeking more background information related to the provincial review. But Crombie brought the issue up again when she asked acting CAO Janice Sheehy, "Why was the report to be private and confidential and then to be released to one member of this council?"
VanOfwegen responded, instead, with his now-familiar refrain about staff anxiety. However, Iannicca answered the question by repeating his previous answer that it is his prerogative as chair to keep such a report secret. "They [staff] approached me and said, 'I think we need some analysis,' and I said, 'Absolutely, go ahead.' I want to make this very, very clear: notwithstanding what staff did or did not do, I am the chair and CEO. I am fully responsible and accountable."
Email: [email protected]
Twitter: @mansoortanweer
Submit a correction about this story