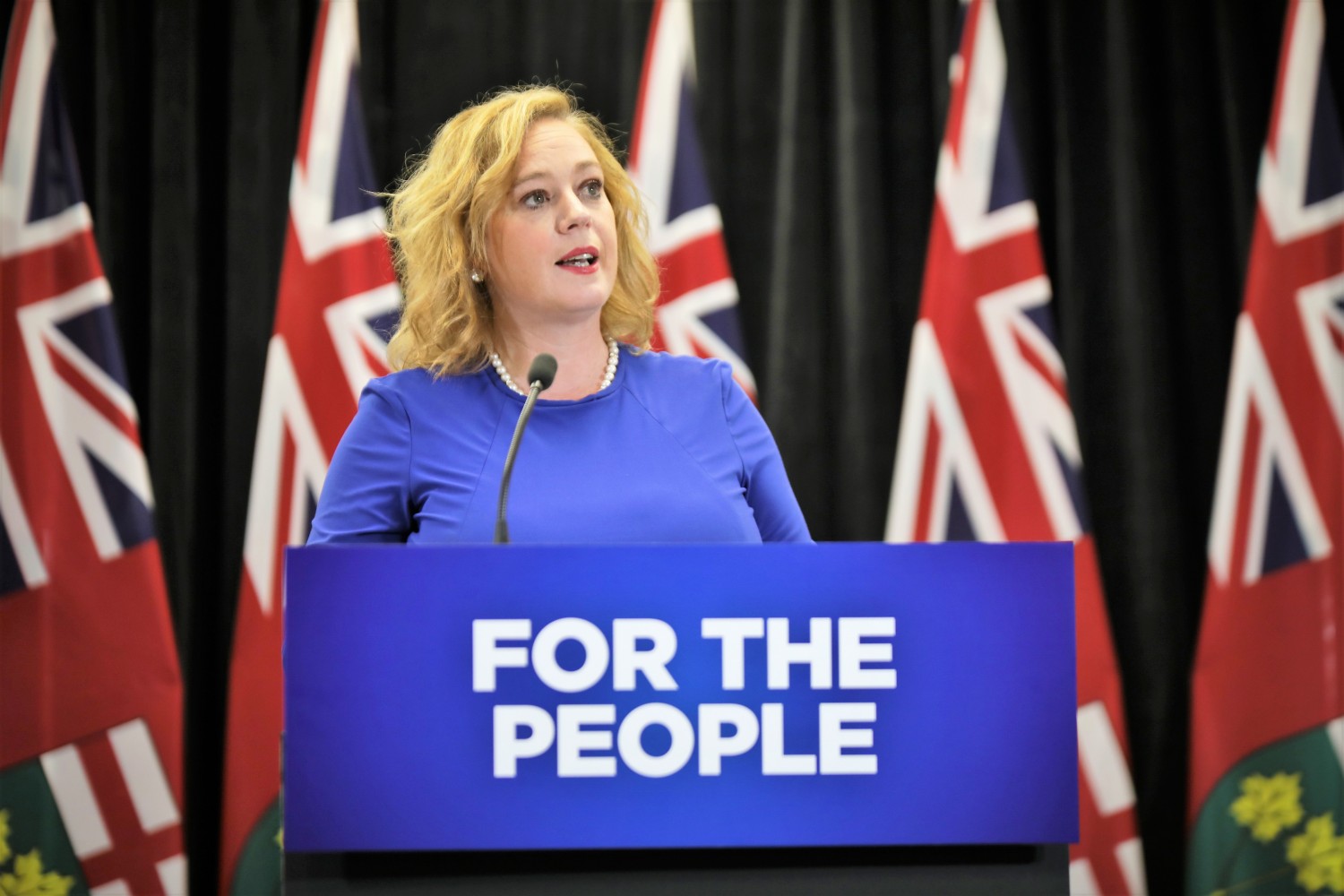 Photos by Mansoor Tanweer/Government of Ontario
Peel bracing for PC government cuts to social assistance programs
The region is bracing itself for possible cuts to key social programs designed to help the most vulnerable in its municipalities. An internal email obtained by The Pointer shows Peel Region staff have become aware of looming provincial cuts to funding for its Human Services department.
The division is responsible for administering social safety net programs such as Ontario Works, Ontario Disability Support Program, Peel Access to Housing (subsidized housing, which shouldn't be confused with affordable housing), Peel Living (which is undertaking affordable housing projects) and the Preventing Homelessness in Peel plan, among others.
Details on which programs will see funding cuts and how much will be lost are hard to come by, as staff are still combing through available information to make sense of it all. What is known is that a "verbal update" will be provided at Thursday's regional council meeting.
"In the last few days, we have received ... notifications from the province of reduced funding allocations, changes in service delivery priorities and/or cost sharing in some human services programs," the internal email says. It also references "preliminary information from the provincial government" on cuts and downloading of public health services costs. "At this point, details are vague and staff are working through the information we have to try and determine the impact on regional programming," it concludes.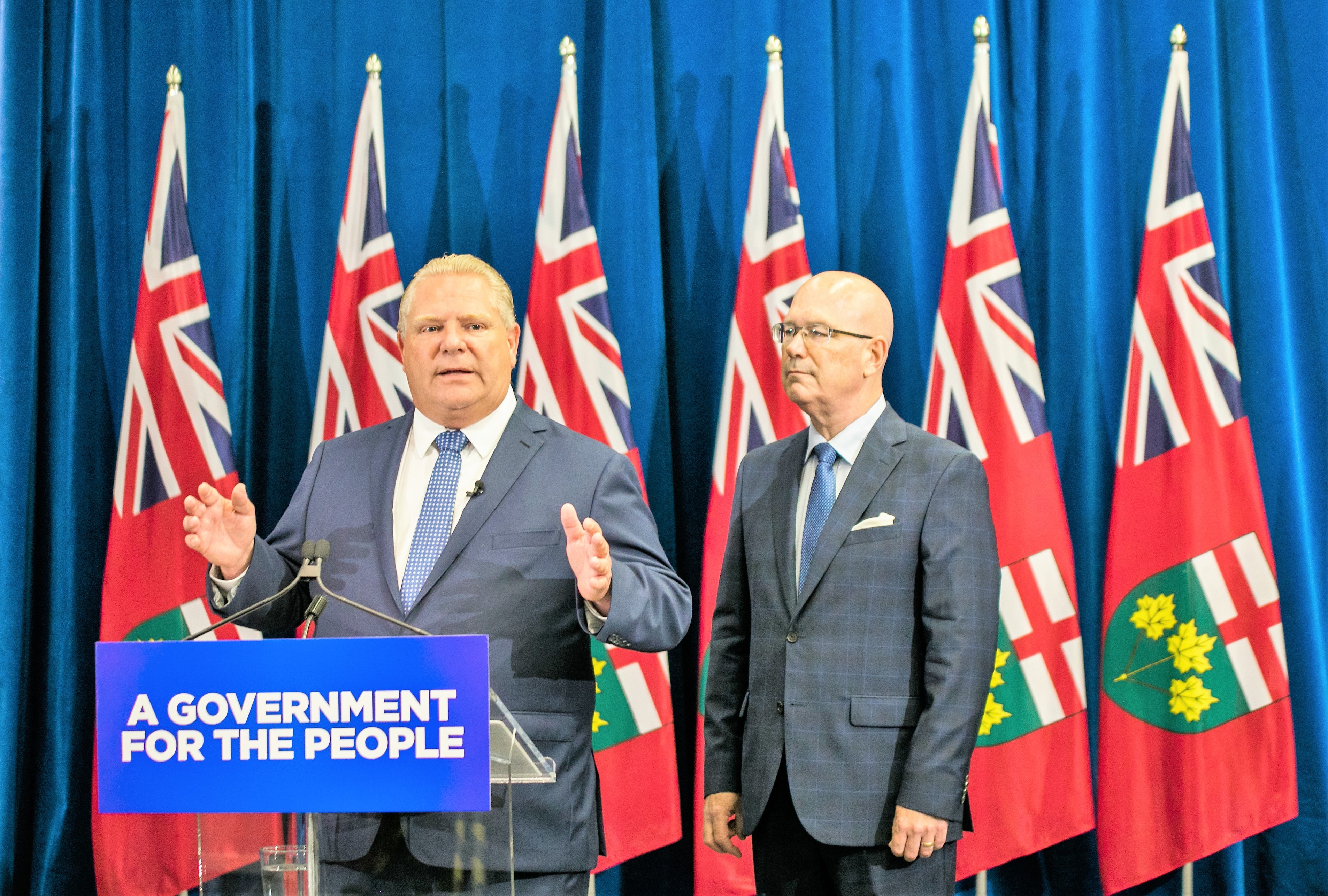 Premier Doug Ford and Municipal Affairs Minister Steve Clark
Premier Doug Ford pledged, in his government's first budget, to slash roughly $1 billion in community and social services spending over three years, reducing such funding from $17 billion to $16 billion. Further cuts could drop that figure to $15.6 billion by 2024.
Last fall, Minister of Children, Community and Social Services Lisa MacLeod announced an overhaul of Ontario Works and ODSP benefits, in which a planned benefit increase of 3 percent announced by the previous Liberal government was reduced to 1.5 percent, below the rate of inflation. Her changes also increased the threshold for a benefits clawback to $300 in monthly income, lower than the Liberal promise of $400.
"The sad truth is that social assistance in Ontario is simply not working for the people it is intended to support," MacLeod said at the time in response to alarms raised by advocates for disabled people and others in need of social assistance. "It traps people in a cycle of dependency, and all too often it robs them of the dignity and the independence of a job."
The Pointer reached out to the offices of MacLeod and Minister of Municipal Affairs Steve Clark for further information on the possible cuts. No reply was received by deadline.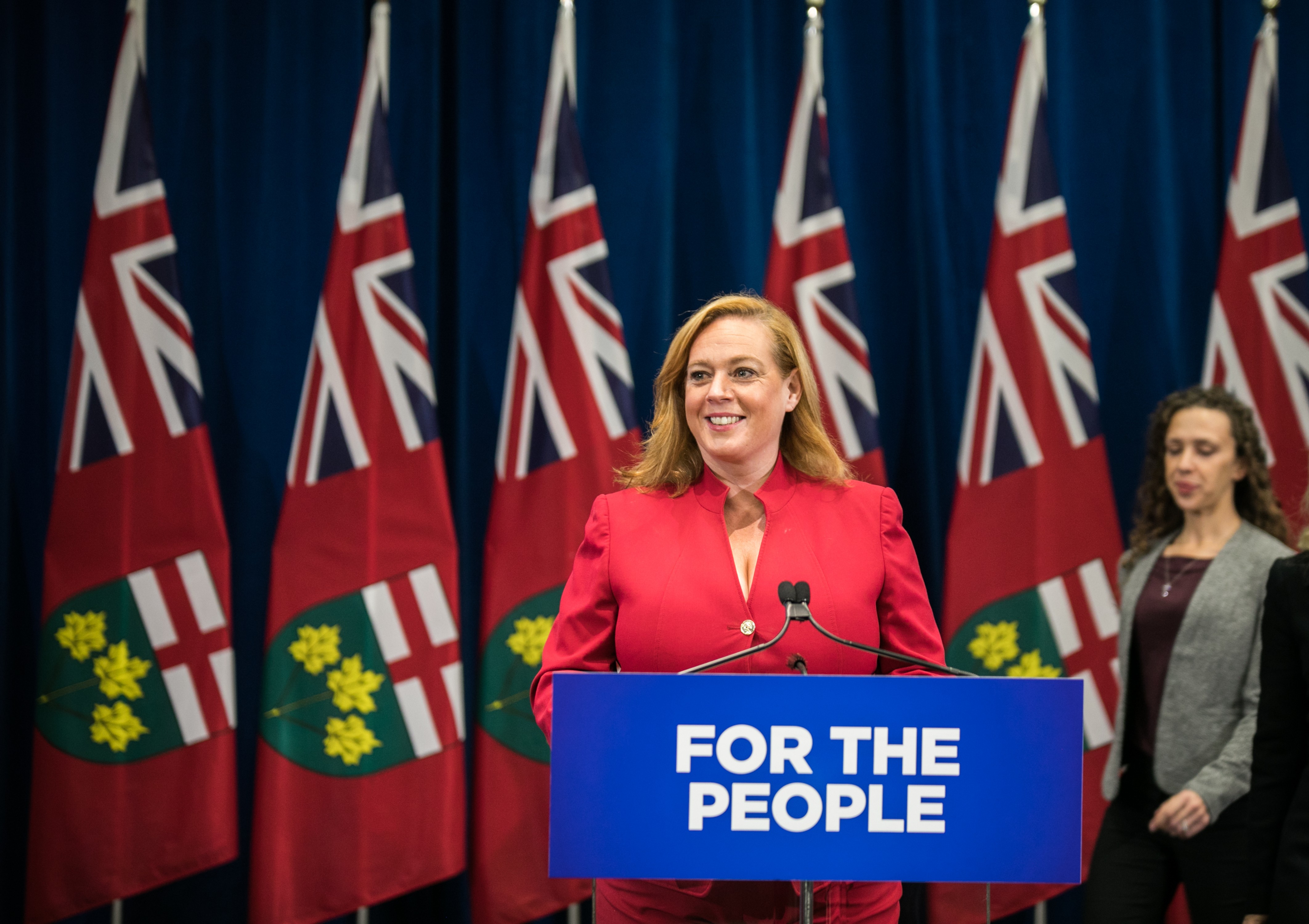 Lisa MacLeod, Minister of Children, Community and Social Services
Peel Region spokesperson David Hodkin was mum on details of what the changes could mean for the municipalities, telling The Pointer that staff would provide a verbal update on Thursday, highlighting "information received to date from the province. Reports will follow at later Council meetings, as the analysis is done, with the specific implications of any changes on Regional programming."
Regardless of what programs are eliminated, defunded or changed, the effects on Peel Region's most vulnerable people are likely to be exacerbated by the area's rapid population growth. A January regional report found 1.9 million Ontarians are living in poverty, and 175,980 of them are residents of Peel, an area with a huge shortage of affordable housing. The wait time for subsidized housing in 2016, the latest data available, is estimated to be over six years.
The unemployment rate in the region sits at 8.2 percent, higher than the provincial average of 5.8 percent as of January. Youth unemployment in Peel Region is more than twice as high, at 19.7 percent.
Peel's rate of poverty (12.8 percent) is just below that of the province's (14.4 percent overall). Ontario Works, which delivers income supports for basic needs and health benefits as well as employment assistance to those in financial need, averages 18,678 users per month. About 26,750 Peel residents with disabilities receive benefits from ODSP.
Peel's housing situation is not adequate. A recent report by the Human Services division said 70 percent of low-income families and 30 percent of middle-income households are precariously housed.
"The shortfall to eliminate poverty across the province is in the tens of billions of dollars," Darryl Wolk, a former strategist for the Fair Share for Peel Task Force, told The Pointer in an email.
"Social assistance rates are not enough to keep up with the cost of living in Peel or the GTA. Rent and utility scales also cost service managers over $200 million per year," Wolk said. Rent and utility scales are averages the province uses to determine the cost of housing, which Wolk said are out of date and therefore aren't keeping up with the real cost of providing housing to social assistance recipients in Peel.
He continued: "The provincial poverty reduction strategy was paused following the provincial election. Currently the unemployment rate is low, but a change in the economy could put additional pressure and increase [the number of people] living in poverty," Wolk continued.
Downloading human services costs to municipalities, he said, would result in either a spike in property taxes or serious cuts to services. "Ontario currently spends the lowest per-capita in Canada on government services. Any major cuts will hurt and have an impact."
Data on the provincial Financial Accountability Office's website verifies not only that Ontario, among all the provinces, spent the least per resident in 2017, at $9,829 per capita, but that the province's spending is well below the national average of $11,862.
The province and municipalities share the cost of delivering Ontario Works and ODSP on a 50-50 basis. However, as of 2018, 100 percent of Basic Financial Assistance (meant to cover food, clothes and personal needs) is paid for by the province. (That amounts to $343 per month for a single person, rising to $494 for a couple with two children.)
The government of Ontario, during the 2017-2018 fiscal year, spent over $66 million on its poverty reduction program. The year before that, it spent $13 million.
Email: [email protected]
Twitter: @mansoortanweer
Submit a correction about this story