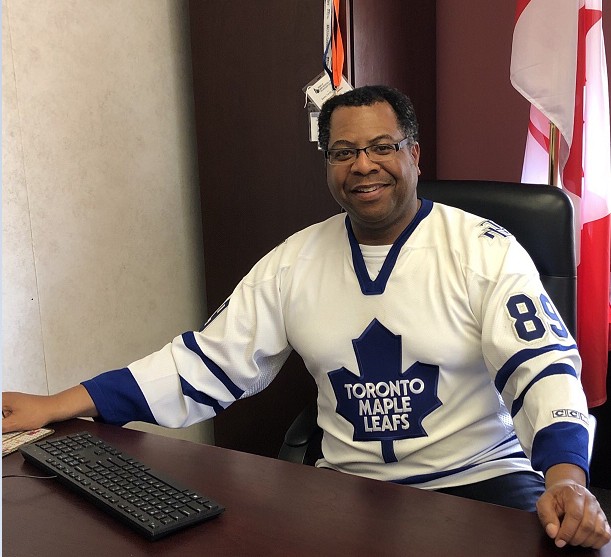 Photos by Mansoor Tanweer/Twitter
NDP's new Black Caucus hopes to tackle equity issues across the political spectrum, Brampton MPP says
For Kevin Yarde, it's about time.
The Brampton North MPP has high hopes that the NDP's formation of the province's first Black Caucus will be a fundamental step toward bringing a unique perspective forward on issues affecting some members of the Black community and others negatively impacted by police carding, a lack of equitable representation in public institutions, the stigmatization of certain groups — and other issues that have been poorly addressed for years across Ontario.
Earlier this month, the perspectives of various Sheridan College students heard at the Peel Police Services Board shed light on the fact that police may not be respecting new provincial curbs on street checks, or carding. Their stories of being randomly stopped and harassed by police left Mississauga Mayor Bonnie Crombie deeply concerned.
It was just one example of the need to put members of the public who face the harsh, often unfair, outcomes of our democratic institutions in front of the legislators who shape policies that dictate much of our public life.
A meeting with Black community leaders, also hearing their perspectives, spurred the formation of the NDP's Black Caucus, and the party has vowed to keep those voices at the forefront, using the caucus's ideas to frame all decisions, whether on the crime, education or health file.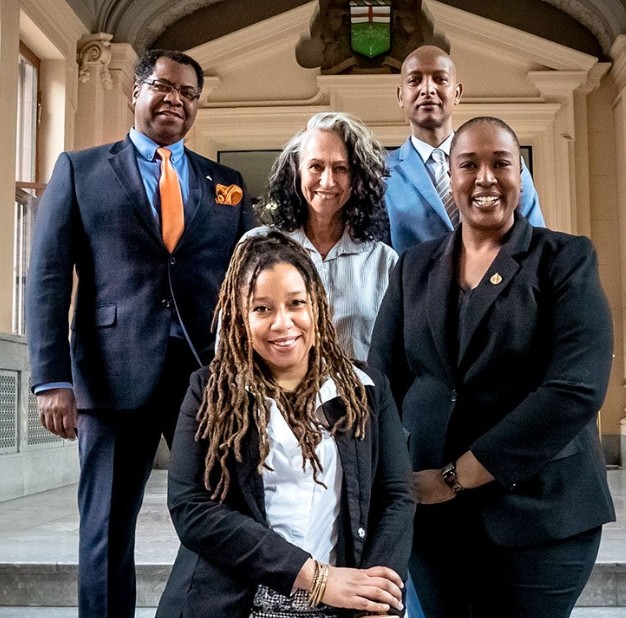 "It's time for political change," says Yarde, who is joined in the caucus by Faisal Hassan (York South-Weston), Jill Andrew (Toronto-St. Pauls), Rima Berns-McGown (Beaches-East York), and Laura Mae Lindo (Kitchener Centre), who will serve as chair.
"This is the first official Black caucus in Ontario's history. It is the first time any party has elected enough Black members to form a caucus, and the first time a body like this has been formally identified as a key priority," NDP party leader Andrea Horwath said in a press release making the announcement. "It's time for political leadership in this province that isn't content with backsliding or even with a slow pace of change, but that instead works actively and urgently with the Black community to build a future of equity, justice, and respect."
As the former critic for community safety and corrections, Yarde is acutely aware of the issues facing marginalized communities when it comes to policing.
In Peel, an analysis by the Toronto Star of 159,303 "street checks" over a five-year period starting in 2009 revealed that 25 percent of carding stops targeted Black residents, who made up only 9 percent of Peel's population. Black residents were three times as likely to be carded as white residents.
Despite those findings, former Peel police chief Jennifer Evans refused to curtail the practice when asked to do so by the police services board.
This unwillingness to change in response to changing demographics in Peel was more recently brought to light, in unsettling detail, by the results of a Canadian Centre for Diversity and Inclusion (CCDI) audit of the Peel Regional Police organization. It found that many in senior leadership positions did not recognize there was a systemic discrimination issue within the police service, and they were described by most of the rank-and-file as "change-averse" and "elitist."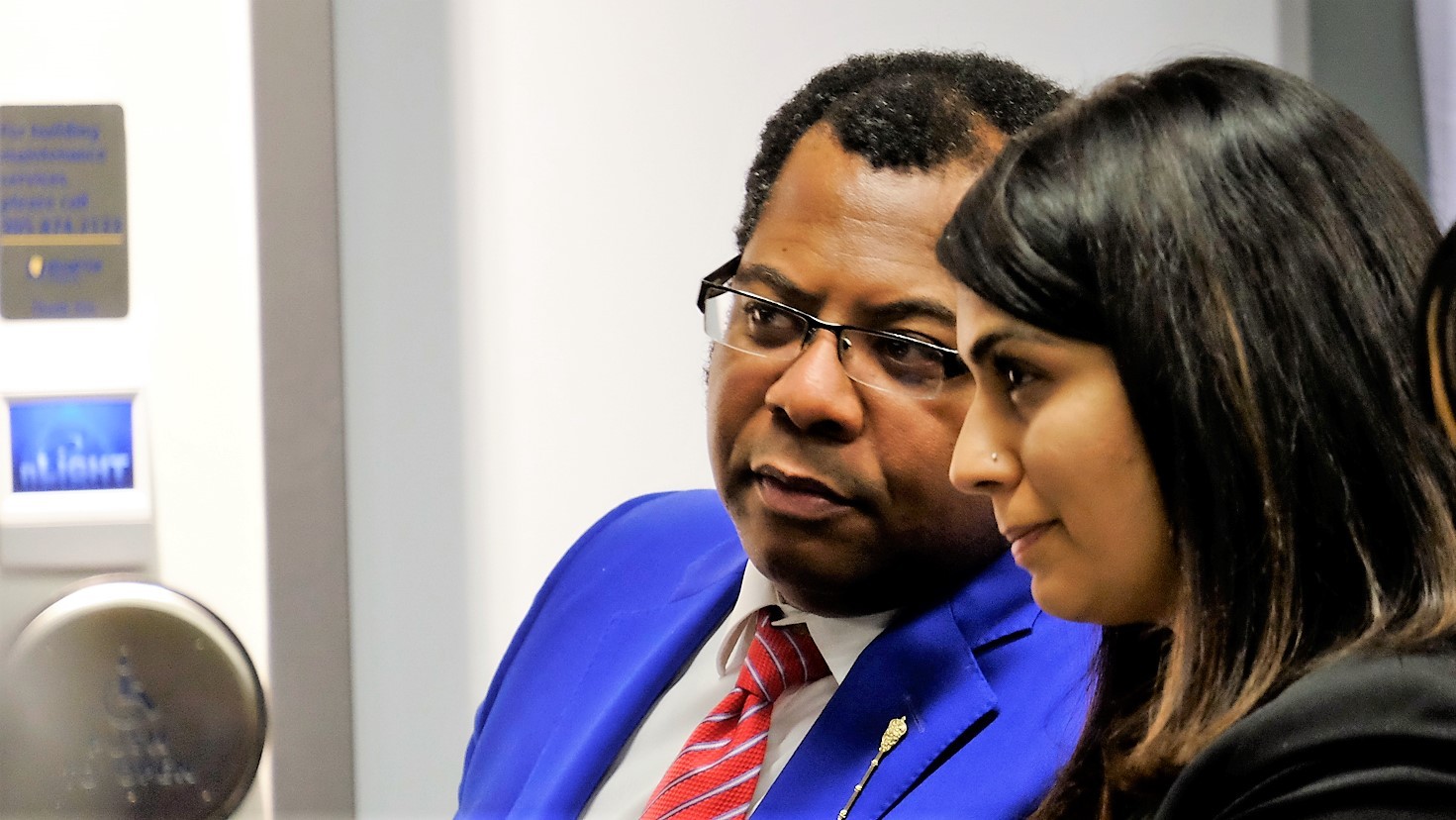 Brampton NDP MPPs Kevin Yarde and Sara Singh
The report showed that almost three-quarters of police leaders and board members "do not seem to recognize that barriers exist or (believe they) rarely exist for certain groups at Peel Regional Police."
The NDP have been vocal proponents against carding, and today continue to advocate for the destruction of data gathered during these unregulated street checks in years past.
It is the hope that the Black caucus can be a champion for such issues and work with the Black community to find paths forward, whether through new policies or provincial legislation.
"We'll work together with the police and the police unions and stakeholders that have concerns, to bring change that's going to be for the better for everyone," Yarde says.
The Black Caucus may also find a role in addressing the education file. Just last month, the Peel District School Board approved an "intentional hiring policy" to bring in more Black and Indigenous teachers to fill gaps in the teaching complement.
"Having us out there as a voice for the Black community, hopefully we can get things changed in a productive manner," Yarde says.
Yarde believes the Black Caucus's efforts won't benefit only Black citizens. "It's not just for the Black community; it influences all communities. If we have one community that is down and being marginalized and is just not getting ahead, it affects everyone," he says. "If we can better and rise up and support the Black community, that will just have a ripple effect across all communities."
Email: [email protected]
Twitter: @JoeljWittnebel
Submit a correction about this story