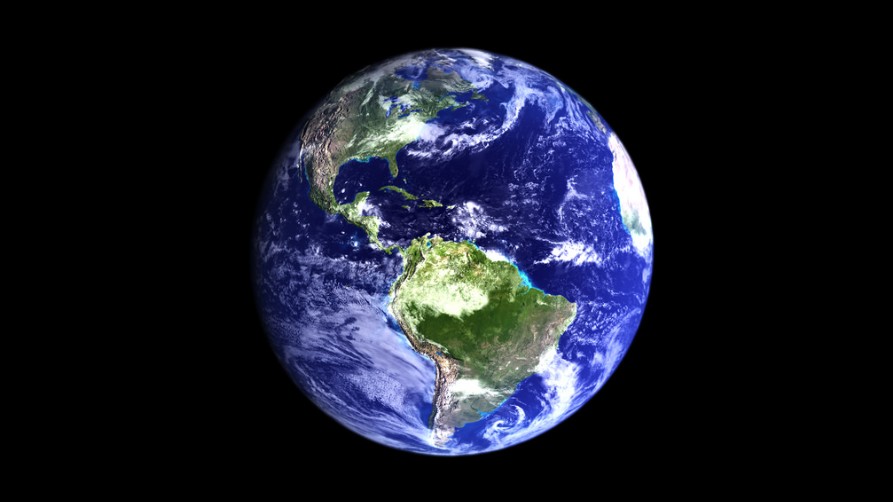 Photo from Flickr
Big Yellow Taxi
At the nexus of power in the super-charged legislature at Queen's Park, the debate is often emotional and drenched in short-sighted partisanship. It's unclear (especially after the recent budget) if the province's future is on the ascendency or receding like a lake stricken by the ravages of climate change.
If nostalgia is the exhaust of progress, it's this exhaust (CO2 emissions) that has ecologists alarmed about the future of our planet.
Unless we stop pumping killer carbon into our atmosphere, our fate is sealed. So say the vast majority of scientists. Climate change is the cause of our lifetime, and we simply can't ignore our soaring temperatures, the polar cap ice melt, the rising oceans, and the Category 5 hurricanes that have punished millions and killed thousands.
We must keep all this in mind as we celebrate (probably not the right descriptor) the 49th Earth Day today.
Yes, the earth seems on a head-long rush toward the apocalypse, driven by powerful carbon-based industries, some wacky political ideology (often lobbied into position by the aforementioned industries) and an embrace of alt-science fueled by the endless supply of alt-facts that thrive across a different planet – the World Wide Web.
The signs are everywhere:
• Donald Trump takes the U.S. out of the Paris Climate Accord and guts every environmental protection institution in the country, most of them now led by people actively working against the intentions of these organizations.
• Immediately after his January election, Brazil's strongman Jair Bolsonaro, announces his eagerness to burn more of the Amazonian rainforests (the lungs of the planet) to placate a hungry multinational agro-lobby.
• Last year's election of Doug Ford (Ontario) and the most recent one of Jason Kenney (Alberta), puts two avowed carbon defenders into power in two of our biggest provinces. Andrew Scheer, head of the Conservative Party of Canada also awaits their alt-right support as he angles to become our next PM.
• Canada's temperature, on average, is increasing by about twice the global rate of warming, largely because of rising temperatures in northern parts of the country.
• Online platforms feed a narrative that emboldens climate-change deniers.
• Results of last year's murderous California forest fires: 104 dead, $3.5 billion (U.S.) in costs.
• Hurricane Maria in Puerto Rico: 3,100 dead, $92 billion in losses.
• The global decline in the bee population due to industrial agriculture, and climate change.
• Habitat loss (driven by climate change) that threatens monarch butterflies with extinction.
• Current species loss estimated to be between 1,000 and 10,000 times higher than the natural extinction rate.
• A dead whale washes up in the Philippines with 40kg of plastic bags in its stomach.
• The Great Pacific Garbage Patch is as large as the state of Texas.
• At the top of the critical endangered list: Amur Leopard, Gorillas, Sea turtles, Orangutans, the Sumatran Elephant, and the Tiger.
• A study last week shows Canada recycles only 9 percent of our plastics, with the rest landing in landfill sites and burned up or tossed away as litter. The Deloitte Report for Environment and Climate Change Canada says these 3.2 million metric tonnes come mostly from offices, institutions and industries.
---
But before you reach for a couple of Advil or feel the urgent need to go for a walk in the nearby woods, there was some good news, too.
• To boost ambition and accelerate actions to implement the Paris Agreement on Climate Change, UN Secretary-General António Guterres will host the 2019 Climate Action Summit on September 23rd.
• The U.K. Guardian says the global financial system is facing an existential threat from climate change and must take urgent steps to reform. It offered up space so the Bank of England and France's central bank governors could talk about the issue. Mark Carney, the Canadian-born Bank of England governor, said regulators, banks and insurers around the world had to "raise the bar" to avoid catastrophe. He joined with his colleague from across the Channel to say: "As financial policymakers and prudential supervisors we cannot ignore the obvious physical risks before our eyes. Climate change is a global problem, which requires global solutions, in which the whole financial sector has a central role to play."
• The global insurance industry, including Canada's large players, who underwrite almost all the commerce that takes place in the world, has dramatically shifted its public stance on climate change, now openly warning that if temperatures aren't reduced and carbon levels aren't curtailed, massive disruption to wealth creation will occur. In Canada last year more than four times the amount of insurance pay outs for severe-weather events were issued compared to the annual average a decade ago.
• Protests broke out again this past week as part of a global campaign organized by the climate group Extinction Rebellion. Demonstrations were planned in 80 cities across 33 countries. The group has called on the U.K. government to reduce carbon emissions to zero by 2025 and also wants a citizens' assembly to devise a plan to tackle climate breakdown and biodiversity loss.
• And in mid-March, more than 1.4 million youth around the world took part in school strikes for action on climate change. Greta Thunberg is the 16-year-old Swedish student whose protest went viral and drove this movement. Last month's walk-out of schools took place in over 2,200 cities and towns in 128 countries and continues on in Australia, India, the U.K. and the U.S.
• Closer to home, the first section of Brampton's 2040 Vision, the master plan for planning the city into the future, is all about sustainability, smart growth and the rejection of old sprawling ways.
• The Sierra Club of Peel, the Toronto Region Conservation Authority, and Credit Valley Conservation (both under attack by the Ford government, which is cutting as much as half their funding for certain key initiatives) continue to protect our waterways and parks' system.
• Doug Ford's plan to allow development on The Greenbelt lands around the GTA stirred up some serious outrage from the public and was later aborted.
• Catherine McKenna, the federal environment minister, says we should all "stay tuned" for a June announcement on a zero-plastic waste strategy.
---
Queen's Park's green warrior
A messenger of hope even arrived on our doorstep on Wednesday morning in the person of Mike Schreiner, head of the Green Party of Ontario. He visited with business leaders at a Board of Trade breakfast meeting at the Hilton Garden Inn.
On its surface, it seemed an odd coupling, the head of the first eco-focused party in the province, talking to a pro-business crowd.
But Schreiner isn't some Kale-munching, pinko do-gooder with a hippie bent and an anti-business agenda. He was very much like the audience he addressed; he is an entrepreneur. He isn't anti-business, anti-progress, or anti-anything. He's buoyant and progressive and not weighed down by heavy expectations to carry his message forward into a legislature dominated by Ford and his acolytes.
Schreiner is MPP for the Guelph riding, and for the first time in 70 years, there are now four parties represented at Queen's Park – one green-shaded. Is he a disruptor who could change the traditional power structure, or at least act as a bulwark against the worst practices of the eco-unfriendly Ford government?
Schreiner's win last June might have been a sidebar story to Ford's victory, but he now sits at Queen's Park with a single-minded purpose: to pump the "clean and green" agenda.
Schreiner's sit-down with Brampton's business leaders seemed to strike an emotional chord with the audience as well.
When Heather Strati, the BBOT's past chair, and a partner with Deloitte, had to leave the meeting early on, she did so with regret, and couldn't help saying how informative and inspirational the get-together was.
Maybe that's because for the past 30 years we have lived through the most ecologically destructive period in the planet's history. It has literally burned a hole in our collective psyche.
In our region, we've produced too much carbon, tons of plastic, and so much garbage that hundreds of trucks leave Peel region each day to foul the air with CO2s and dump their dirty loads in a landfill near London.
We know it's wrong to foul our own nest, but we can't stop.
We know our air is being filled with dangerous carbon, but we can't stop sending it there.
Still, voters elected Ford, and Albertans wanted Jason Kenney – two of the poster boys for economic activity that is not only destructive, but puts Canadians further and further behind other countries moving toward the innovations of the future.
We know many of the dinosaurs currently holding office will soon die off, and their fossilized remains will be studied by future generations. It's not what they did, but what they left behind that matters most.
The coming generation, the millennials, will soon get to hold their boomer parents accountable for all this inanity – if they haven't already.
This is a different demographic. Less driven to buy an outsized home or drive a ridiculous gas-guzzling status-mobile. They are more willing to use public transit to get to work and downsize before ever upsizing. And if they're less inclined to vote than their parents (partly because of the selfish decisions made by their parents) Schreiner hopes to convince them otherwise.
The Green leader is blunt when he says the planet is now running out of options. What we are doing now is unsustainable. He wants everyone, including the business community, to become eco-warriors. He said it was most unwise of us to anger Mother Nature, which brings to mind the old Robbie Burns' poem, Tam O'Shanter. It talks about a sullen dame who is "gathering her brows like a gathering storm," and "nursing her wrath to keep it warm." That wrath has been expressed over the past few years in the form of super-storms, and the worst forest fires imaginable. Maybe the worst (and most underreported) of all was Cyclone Idai, which ripped through Mozambique and killed at least 750. It left deep psychological scars on the children that survived, and the truth is, we really don't know how many people have perished along its route.
Sure, the climate deniers still hold sway in some camps, and the lobbyists for the plastic sector or the oil industry (one and the same) will give their slant to what's happening, but science, and the future economy, will eventually win out, and change is coming – whether the dinosaurs now in office like it or not.
Social responsibility, and economic reality, through the green industrial movement will be the Father, Son, and Holy Ghost of any future business plan, predicted Schreiner. Trillion-dollar green transportation, energy, manufacturing and agro-industries will eradicate the billion-dollar lightweights of the past. Those industries left sucking on the exhaust pipe of nostalgia (the fossil fuel sectors) will ultimately pay a dear price – but not as much as the one they laid on this suffering planet.
The well-heeled winners of today's world, will one day be viewed by future generations as nightmarish caricatures – Donald Trump with his synthetic hairdo and pathetic taste for the lifestyles of the rich and buffoonish.
Ontario residents will eventually have to decide if the Ford regime ushers in a golden age of capitalism or tries to extend poverty – both fiscal and moral.
Yes, we have created a world of "stuff," mocked by late comedian George Carlin, but embraced by many of our populist leaders. This stuff is now in our air and water. Which begs the question: where do we go from here?
In Alberta, the United Conservative Party under Jason Kenney might be the most regressive in the land. The leader has promised to build pipelines, scrap the carbon tax and battle protesters. He's taken over from the NDP's Rachel Notley who tried to get re-elected by embracing the federally approved Trans Mountain Pipeline.
The uncompromising green movement wouldn't accept a compromise candidate (another short-sighted response), and the rest of the voters rushed to the right, picking Kenney for the next four years. How much damage can he impart on that section of the planet during his time at the top? Yes, Alberta can now get back to what many of its old-stock residents do best: embracing an out-moded, resource-based economic model and plumping up a dirty oil-sands sector that has long passed its best-before date.
The Trudeau Liberals, perhaps more populist that any government in the history of the country, have also put political expediency ahead of trying to build a change-economy. Just like its blatant hypocrisy spilling all over the SNC-Lavalin scandal (ask any of the company's competitors across the country who play by the rules what they think of our federal government's shameless lobbying) it still insists on building a pipeline from Alberta through the sensitive lands of the B.C. interior, thereby alienating the voters in both provinces.
Their fortunes in the next federal election might be fatally compromised, but this too begs a question: what' s the alternative, a government under Andrew Scheer? Ontario is already witnessing the alternative to the beyond-pathetic leadership of the Liberals here.
Schreiner is in the corner waving his hand and showing a picture on his cellphone of the federal Green Party leader Elizabeth May. He might be saying, "Hey look at us? We deserve a chance, too!"
The truly progressive countries of the world (sadly, Canada, with our continued failure to meet non-binding emissions reductions targets, is no longer a constant on this list) have found consensus on the evils of CO2 gases – which don't recognize borders. The fight now is to build global partnerships through the U.N. or the Paris Accord to bring world-wide solutions to world-wide problems. So why can't Canada get its act together? The provinces and the feds race off in all different directions to fight amongst themselves over something that should, at its core, be a non-partisan issue. There's no nation on the planet that loves its natural surroundings more than Canada.
---
Happy Earth Day
Earth Day arrived for the 49th time early this morning.
It's a time for reflection. It might be a good time to drive past a landfill site and show your kids the damage we've done to this planet! Or buy and read the current New York Times bestseller, The Uninhabitable Earth, a tour through the cascading catastrophes that will soon engulf our warming planet – if we don't shed our evil ways.
Pull up a blanket and watch David Attenborough's important new work, 'Our Planet,' on Netflix. Or Google pictures from the dying Great Barrier Reef in Australia, bleached white by the impact of climate change. Compare those to photos taken in a gentler time when the planet and the reef were pink with health.
How about doing a quick study of the first people to populate this corner of our earth? You'll find out their faith was based on a contract with nature and based on the preservation and protection of something beyond the sacred. Our First Nations are too often forgotten in the hullaballoo of climate controversy. Imagine a world where they won the war. Deeply spiritual, progressing into modernity organically, in harmony with natural change, perhaps developing new sciences to help meet the challenges of those changes.
People like Conrad Black, would scoff at the thought. He has written of their "Stone Age culture" and, like the true man he is, quotes others who described them as "merciless Indian savages". This from a convicted felon whose crimes of fraud and obstruction of justice embody the very essence of avarice.
They saw the earth as a cathedral that should be turned over untouched to future generations. They saw all life interconnected to a natural whole. They believed in living "lightly upon the land." What they left behind was as perishable as they were. Most of their land here has now been cemented over. The little bit left, The Greenbelt just north of Brampton, is now threatened by a Premier inside Queen's Park who, barely before warming his new seat, fired the province's first chief scientist, Molly Shoichet.
If that didn't make clear what Mr. Ford is all about, remember what sort of respect he appeared to display toward young people, the inheritors of our planet, for much of his life.
After the Globe and Mail featured Ford in a detailed account of his drug dealing for several years in the 1980s, selling hashish to young people in central Etobicoke, the future premier of the province did not file a lawsuit against the newspaper. This is the man now entrusted with guaranteeing the future well-being of our province.
When the next wave of archeologists dig up the artifacts from our age of plunder and excess, they'll find giant pieces of plastic, or relics made from material that can't be broken down by Ma Nature. They might even find the strange, half-conceived technologies of our billionaire tech entrepreneurs who are currently fetishizing climate change as a motive to create new ways of living on distant planets, instead of finding solutions to save the one they grew up on.
Our distant relatives might use these historically significant objects to see how we spent our time as stewards of this lovely blue planet. Did we give away the keys too easily to the plunderers and the polluters?
How could we have been so short-sighted to keep allowing these men (yes, they were mostly men) to lead us that much closer to our extinction?
Like Joni Mitchell sings in her ode to paradise:
"Don't it always seem to go
That you don't know what you've got til it's gone"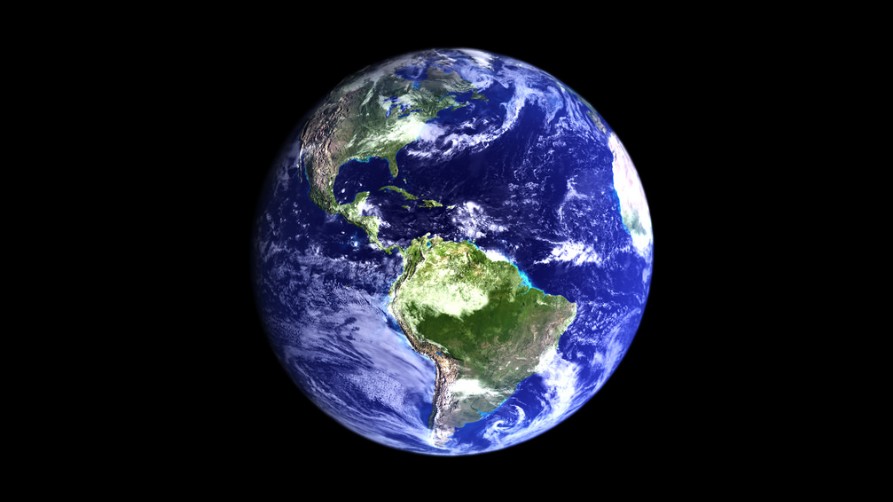 Submit a correction about this story