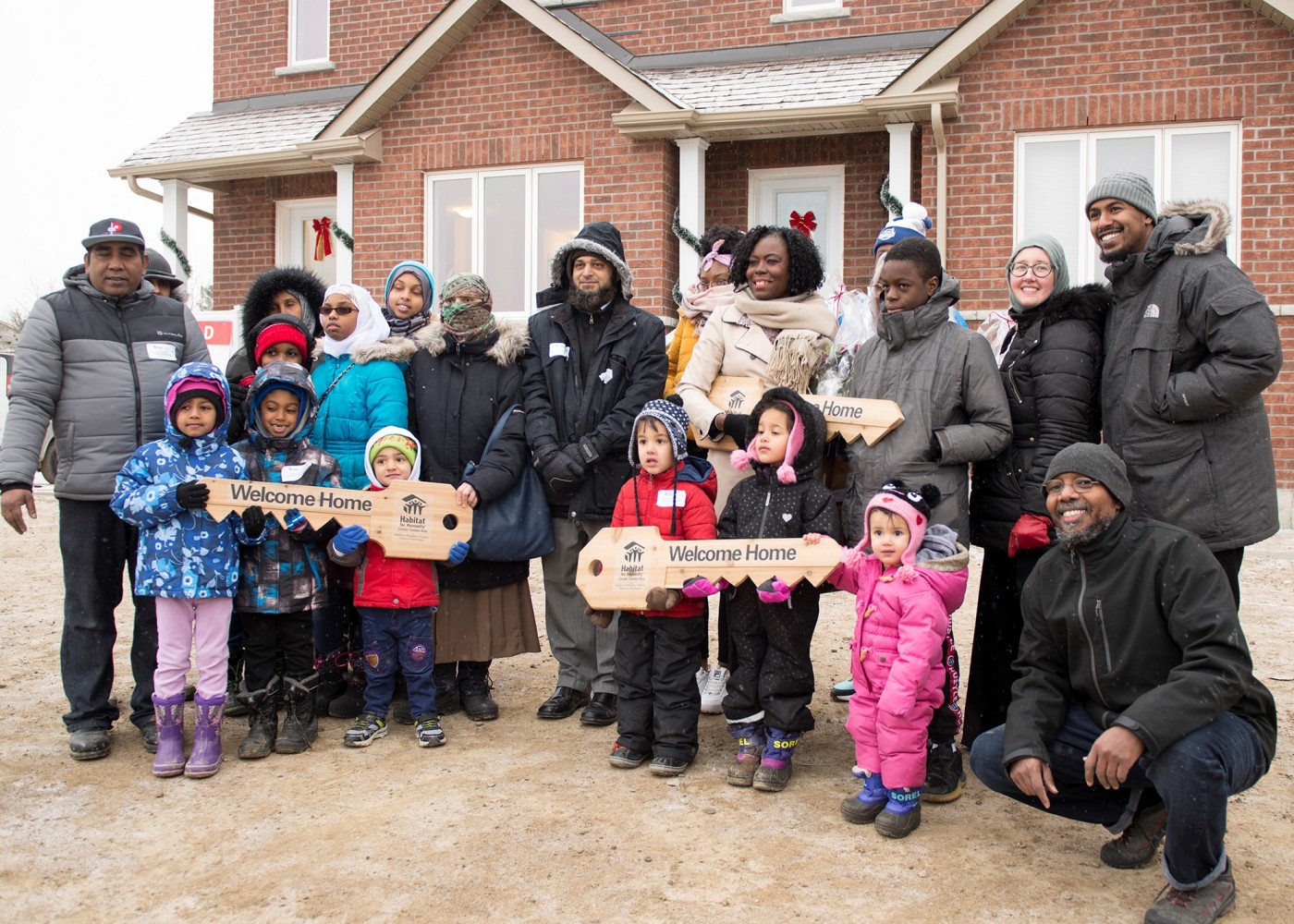 Photos by Mansoor Tanweer/Joel Wittnebel/Rick Drennan
Peel council takes a leap toward expanding affordable housing as home ownership becomes more out of reach
The last meeting of Peel Region's Strategic Housing and Homelessness Committee was one to remember, but on Thursday it was a different tone altogether. Back in February, councillors frustrated by the slow growth in affordable housing in the region put pressure on Janice Sheehy, Commissioner of Human Services, and her staff to do more for residents seeking decent housing they can comfortably pay for.
Almost two months later, it seems staff are taking real strides towards building a robust housing strategy, leaving councillors feeling more optimistic. "[I'm] happier. Still not thrilled," Mississauga and Regional Councillor Carolyn Parrish told The Pointer, following regional council's recent review of the plan that was approved last year for Peel's new 10-year Housing and Homelessness strategy. And on Thursday, at a committee meeting, she was again a little happier.
At the Feb. 21 housing committee meeting, Parrish, noting that only 1,742 units had been built since 2001, despite a commitment to bring 75,000 affordable housing units online between 2018 and 2028, launched the opening salvo in a heated exchange with staff. Among the issues was why the region is still keeping outdated paper waitlists of housing applicants and carrying on what was seen as pointless information gathering. The committee, after the testy exchange with Sheehy, prioritized creating a Housing Master Plan — along with builder incentives, a private stock strategy and subsidies — aimed at increasing the stock of affordable housing in the region.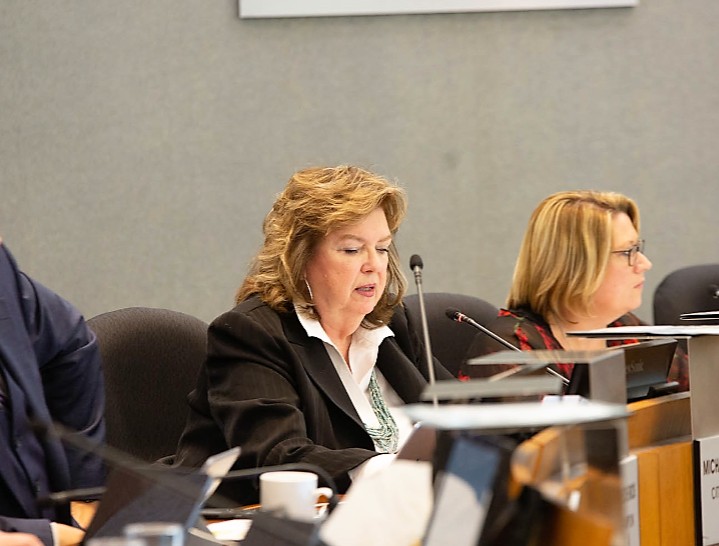 Regional Councillor Carolyn Parrish
The bulk of the 25-minute housing and homelessness committee meeting held Thursday was given to hearing a presentation by Aileen Baird, director of housing services, and manager of housing supply Sue Ritchie Raymond on the needs of the region, which will accompany the master plan. Staff will have a final report ready in June in which they will commit to a certain number of units as well as funding that will go towards the projects.
"This report has been in the works for about a year. We've long recognized that we want to become more long-term and strategic in our investments in affordable housing, so that prompted our need for a housing master plan," Baird told The Pointer.
"We have an active pipeline. Right now we have about 965 units in the pipeline," she added.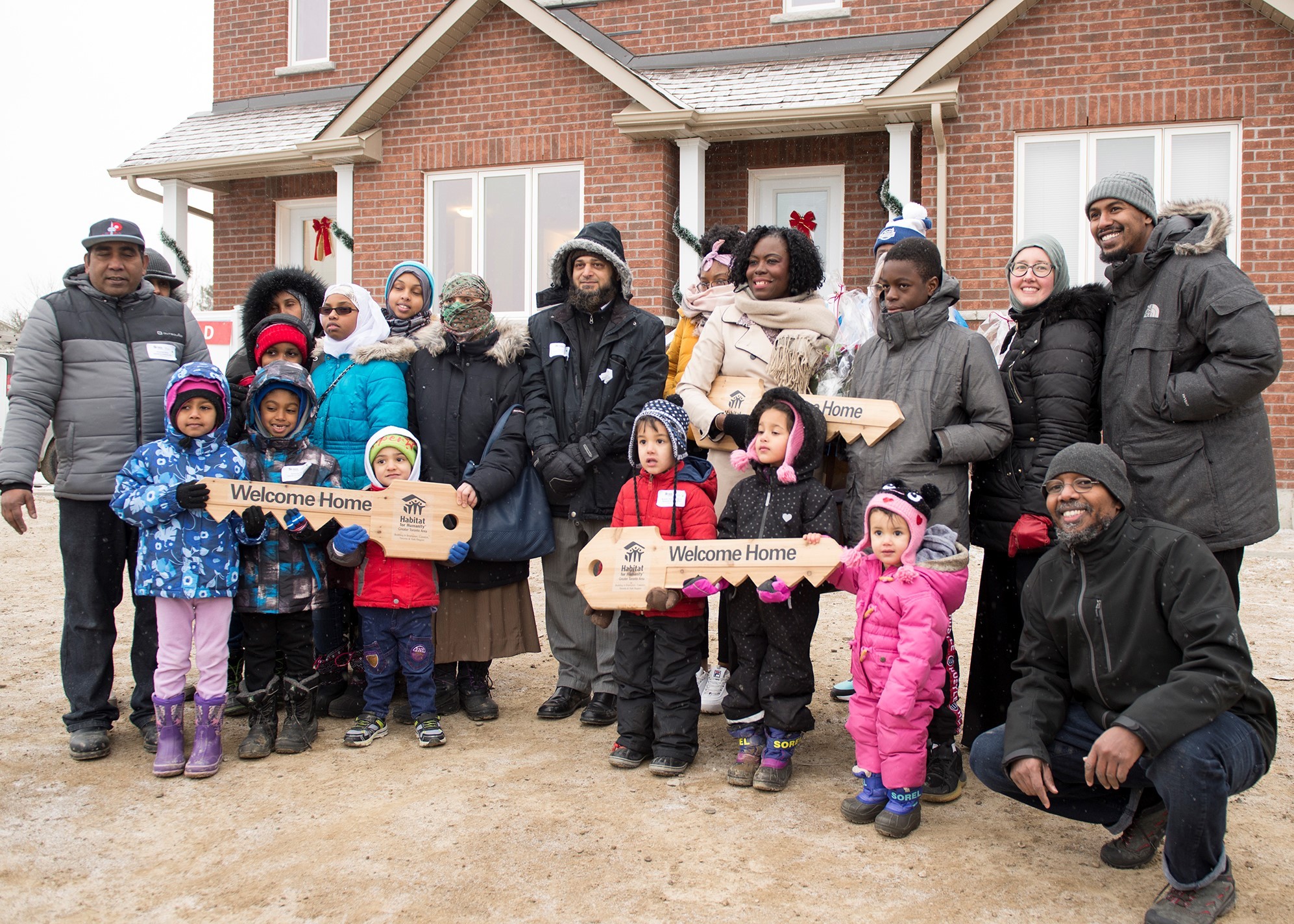 In December families on the Peel affordable housing wait list moved into new Brampton townhomes built by Habitat For Humanity
Parrish was a bit more pleased with staff at Thursday's meeting, giving Sheehy credit. "She is doing for the first time in 25 years a full proper inventory of who's on the waitlist for Peel housing. It's always been one of those nebulous things that floats around. She started to get things organized so that we can at least say we know what the need is, we know where the needs are. So I'm impressed with her."
Currently, according to Baird's and Raymond's presentation, 70 percent of low-income and 30 percent of middle-income families in Peel are precariously housed. Almost half of the demand for supportive housing is not being met.
A heat map, showing areas where housing is currently most precarious, included in the report indicates that Brampton appears to be doing slightly better in terms of housing vulnerability than Mississauga, whose map is a worrisome patchwork of darker shades, denoting high vulnerability. In Brampton, households with precarious housing are concentrated in the centre of the city, along Main Street and areas immediately around it. Caledon, on the other hand, has comparatively little housing vulnerability.
"Basically, what the map tells us is, these are the areas in the community where it makes most sense to invest in affordable housing, because in those areas the current supply of housing is in a state of disrepair and the people in those neighbourhoods are also in need of affordable housing," Baird told The Pointer.
"Investing in affordable housing results in reduced social assistance and healthcare costs. It expands employment, private investment and GDP and it also improves tax revenues," Baird said, quoting to council a report by the Canadian Centre for Economic Analysis.
Affordable housing, once seen as a problem faced by a relatively small segment of the population facing economic hardship, has become widespread across many parts of the country, as incomes in many sectors have stagnated while housing prices have climbed to unreachable levels for many young families, including a disproportionate number of newcomers. Young couples, even with secure employment, are also feeling the burden.
Last month Statistics Canada released more figures that show just how difficult the situation is across the country, and particularly in places like Brampton and Mississauga where housing prices over the past five years have outpaced the national average.
Household credit-market debt, which includes the amounts households are borrowing for consumer credit, mortgages and other loans, as a percentage of disposable income now sits at 178.5 percent. Economists have warned that this trend is not sustainable, with more people unable to afford the housing they are currently living in, as price increases in many markets continue to outpace the rate of increase in incomes, preventing others from even entering the market.
Though many economists are in agreement that the Bank of Canada likely won't raise interest rates for the time being, when many families have to renegotiate fixed mortgages whose terms are coming to an end, any increase in the borrowing rate could prove devastating to those already living paycheque to paycheque.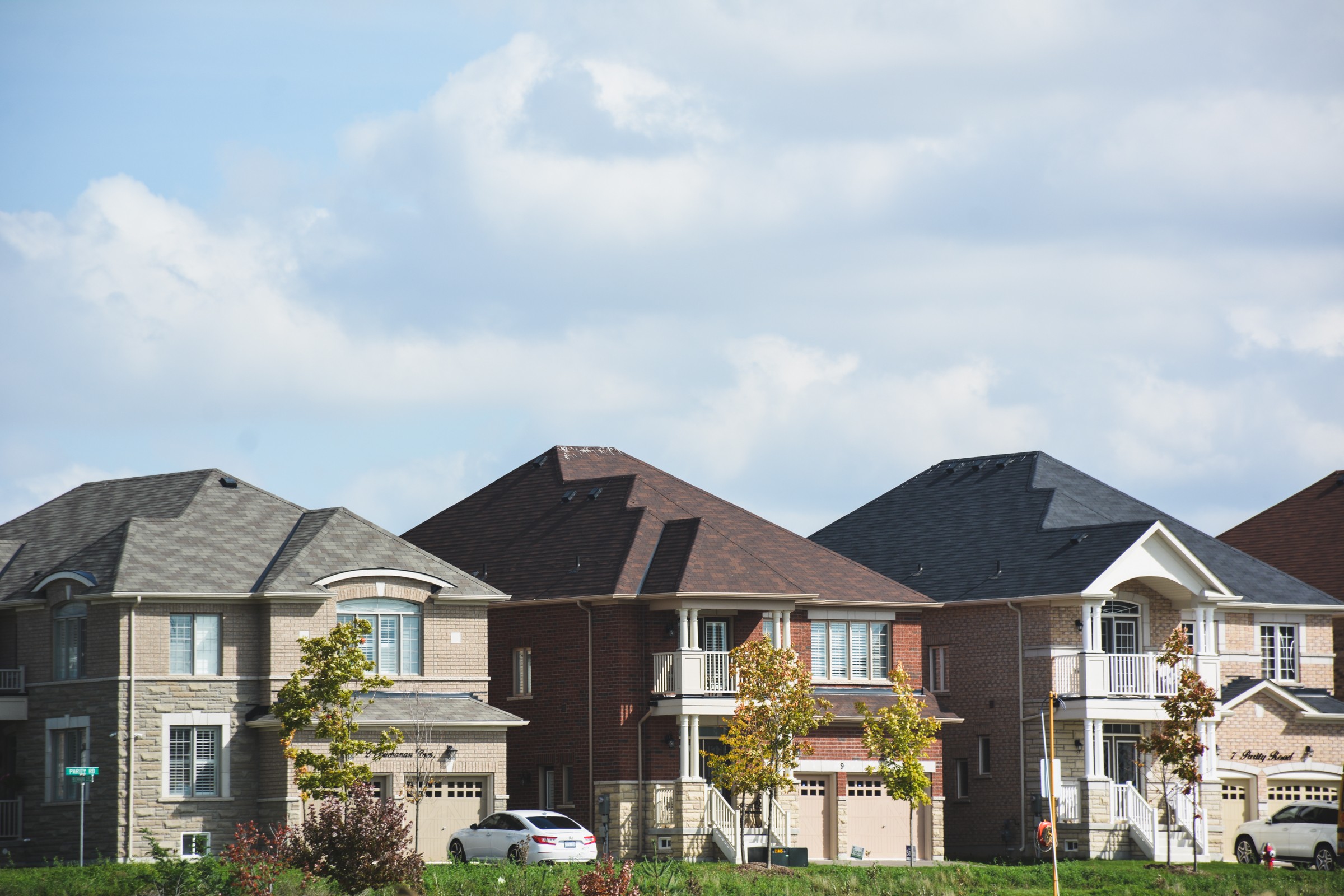 As affordable housing has become a crisis, the federal Liberal government took some steps in its recently announced 2019 budget to help first-time buyers. The government expects over the next three years approximately 100,000 first-time buyers will take advantage of a new plan that, as of September, will allow those whose household income is not above $120,000 to get as much as $480,000 from the Canada Mortgage and Housing Corporation, for a mortgage that would be paid back in full when the home is eventually sold.
The budget document used the following example: A $400,000 home purchased with a down payment of $20,000 could allow the buyer a $40,000 contribution from CMHC. Using a mortgage rate of 3.5 percent over a 25-year amortization the monthly cost of borrowing would go down from $1,973 to $1,745.
The federal government announced in the budget that the CMHC's equity position in the houses whose buyers qualify will not exceed a total of $1.25 billion, and newly built homes will qualify for twice the amount, 10 percent of the mortgage from the housing agency, while buyers who qualify can get up to 5 percent if purchasing a resale home.
Critics jumped on the plan, saying it is counter-intuitive. The increased infusion of public money into the real estate market will only send home prices even higher, negating any advantage from the subsidy because the overall borrowing requirements will increase with the inflated housing costs.
The federal government is also injecting $10 billion, from 2019 to 2028, for the expansion of a grant that encourages home builders to supply more rental units. The aim is to get 42,500 additional rental units online through incentives that can be offered to developers, which would have to be handed out through local governments. Ottawa is also contributing $300 million to help municipalities open up more space for residential housing.
It's unclear how these formulas will work and what the distribution of the funding will look like. Peel is one of the fastest growing regions in the country and faces a dire affordable housing shortfall.
Parrish has told The Pointer that while all the movement by various levels of government is encouraging, the numbers still don't add up.
The region's plan to bring 75,000 affordable housing units online between 2018 and 2028, 7,500 a year, is already far behind.
Regional council set aside $2.7 million in the 2019 Peel budget for a program to incentivize developers to build some of the 75,000 units. Assuming $50,000 went toward the subsidization of each unit, that would incentivize builders to bring 54 affordable housing units online.
The $2.7 million figure is less than 1 percent of the figure Toronto set aside in its 2019 budget for affordable housing incentives, after its council approved $280 million for its program. While Peel has a goal of 75,000 units, Toronto's goal is 10,000.
It's clear why Parrish and others concerned about the region's failure on the affordable housing file remain concerned, despite what appears to be a recognition of the problem by the new council.
As a stop-gap solution, the region is looking to use secondary suites as one of its methods for housing lower-income residents in a "private stock strategy." In February, Parrish revealed that Mississauga council will be removing development charges on secondary suites to give builders an incentive to build more basement apartments in new construction. The idea is to increase the amount of affordable housing stock that is clean, legally registered, and meets safety standards.
"We should look at every option possible," Parrish told The Pointer. As for developers, "because we've been hounding them for four years that we want 10 percent affordable housing, they're ready to do it. We don't have a formula; we need like a menu. Take four of these, six of these and seven of these, and that's your ten percent."
It should be noted that secondary suites are just one part of the private stock strategy. Baird says her department is mulling over some preliminary ideas, such as "new relationships and opportunities with landlords, co-housing and shared housing."
As the region searches for answers, some experts say the affordable housing crisis is only going to get worse.
RBC Economic Research has tracked trends, and estimates, according to its data, that buyers in the Toronto-area market, as of last year, needed a qualifying income of $187,000 to buy an average-priced home, compared to $103,000 in 2015. Most of the dramatic increase was because of the sharp rise in prices.
Email: [email protected]
Twitter: @mansoortanweer
Submit a correction about this story