Photos by Mansoor Tanweer
City councillor implores province for help with illegal basement suites in wake of fatal fire
Bramptonians speak of the specter of illegal secondary suites with gritted teeth. Their chief complaint draws attention to an imbalance between the use of services, like waste collection and utilities, that many aren't paying their fair share for. Often, multiple groups of tenants cram into units in one residential home, that only gets one property tax bill.
But an issue that gets overlooked because of economic concerns and the strain on schools and the city's overcrowded lone full-service hospital, is safety. Illegal basement apartments that do not adequately conform to government fire regulations are a tinderbox waiting to be set alight. On March 31, a home on Stalbridge Avenue caught fire.
Emergency personnel, according to Councillor Jeff Bowman, found the body of a man in a basement living area, which firefighters determined was a secondary suite. The Pointer reached out to Brampton Fire and Emergency Services to confirm, but no response was provided.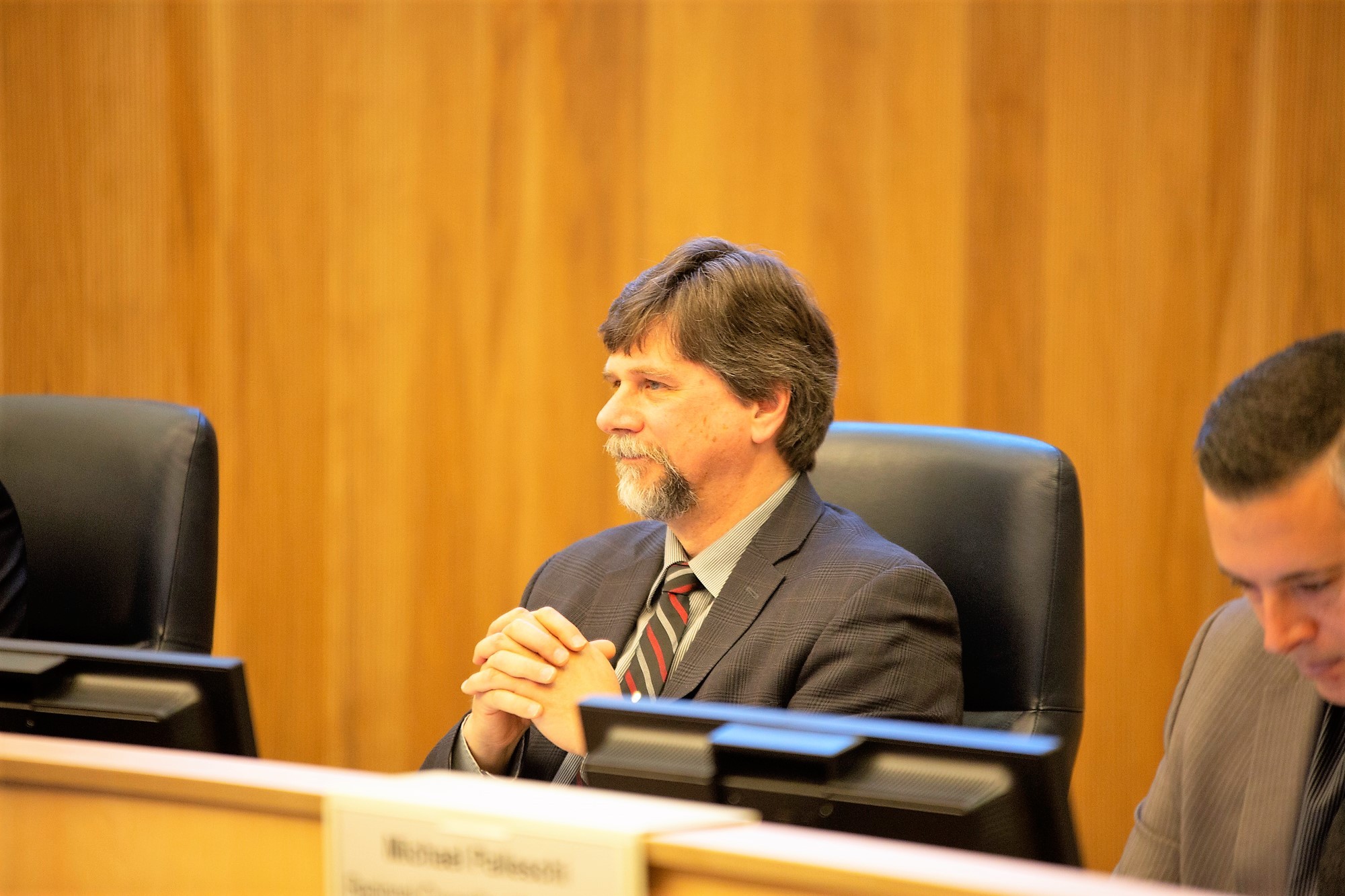 Councillor Jeff Bowman
"We've sort of avoided a disaster up until Saturday. Now that somebody has died, and I feel very very bad for the family and I wish them all the best, but now we need to take a serious look at this," Bowman told The Pointer.
Bowman, whose ward includes the home where the man was found, wrote a letter to Premier Doug Ford on Wednesday to seek more tools for city council to prevent fires in secondary suites, which are common in Brampton. "I'm seeking your assistance in updating The Fire Protection and Prevention Act and the Building Code Act to allow City Enforcement officers to enter a premises that is suspected of having an illegal basement apartment," read Bowman's letter.
Under current provincial legislation, city by-law enforcement officers are unable to enter homes without the permission of the owner. Officers can obtain a warrant to do so, but that often takes time and considerable resources.
"The only way we can change this is to have the provincial government change the legislation that does not allow us to enter a suspected rooming house or boarding house or illegal basement apartment. We have to be invited in," he said in an interview with The Pointer.
The home in question was located in one of three identified "hot zones" in the city. Hot zones are parts of the city singled out by fire authorities as having a prevalence of fires. These areas include City Centre — an area surrounding Bramalea City Centre — the Ridgehill neighbourhood around Queen Street and McLaughlin Road and, immediately to the south, Armbro Heights, which is just north of the home where the man was found dead last week.
City officials, have estimated there are 30,000 secondary units in the city, but that was more than a half-decade ago. There is no way to confirm the actual number that exist now, however, only 3,432 of them have been legally registered since 1996. A huge number of suites are likely non-compliant with current safety standards, including fire-code requirements such as proper fire-resistant doors.
Bowman told The Pointer back in early March that fires in basement apartments have been an ongoing reality and "we (council) recently had a report brought forward that indicated there were about 30 fires in the city in the past couple of years originating in second units and of those, less than 5 were registered units. In one of these cases the number of residents boarding there was in the teens. That could have been a disaster in this City, but fortunately there were no injuries."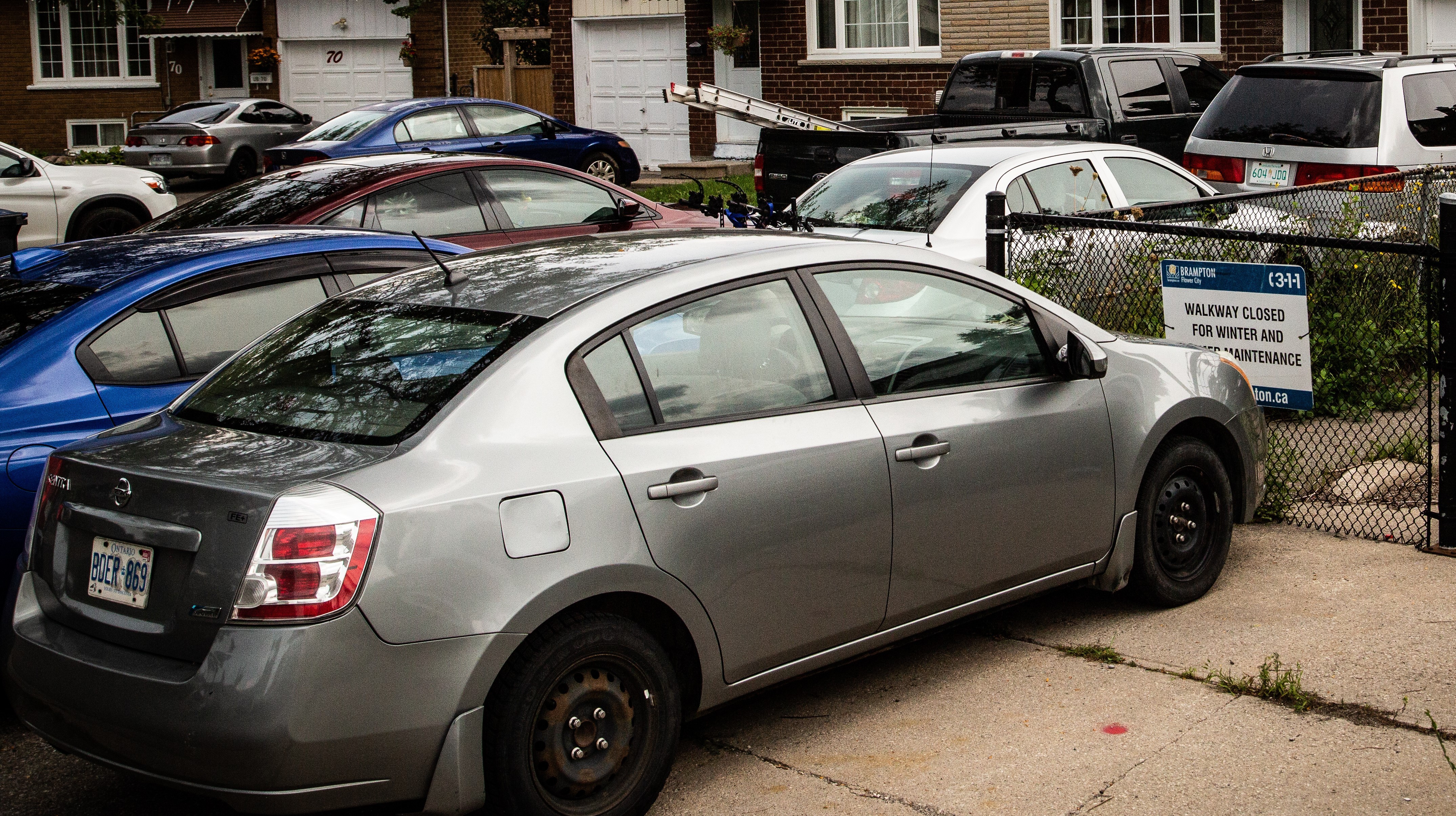 Home entry without permission does raise concerns about the protection of privacy rights. Any change in the law would need to take a person's right to privacy into account before empowering officers to enter a home without permission. It has been suggested by municipal officials that any new legislation should demand officers determine probable danger before exercising any such power.
Chris Bejnar, co-founder of Citizens For a Better Brampton, suggests a workaround where enforcement looks for signs of increased activity in a home. "There's lots of information out there that can help: CRA, school board, even the telecommunications providers; all this information is out there and has to be kind of data mined," Bejnar told The Pointer.
Again, privacy would need to be ensured before seeking such information, he says. Bejnar also suggests that "By-law enforcement, just driving around the city, can easily see that 'maybe this house might have an illegal secondary unit' when there are seven cars in the driveway." Driveway expansions and a veritable parking lot in front of homes are a sign there may be an extra suite or more in a house.
Many newcomers and others in the city have little affordable housing choice, though. With a booming population and limited housing stock, families and individuals are often forced to cram into basement suites. Landlords face the decision to either abide by the law and register these units, which likely increases the property tax and costs more in licensing fees, not to mention the cost of proper construction to meet all regulations including the fire code; or ignore the cost and put tenants into a dangerous, illegal situation.
Real estate advertisements in various platforms geared toward Brampton's large Punjabi-speaking population commonly feature homes with secondary suites that can be used for rental income, according to the listings.
Email: [email protected]
Twitter: @mansoortanweer
Submit a correction about this story