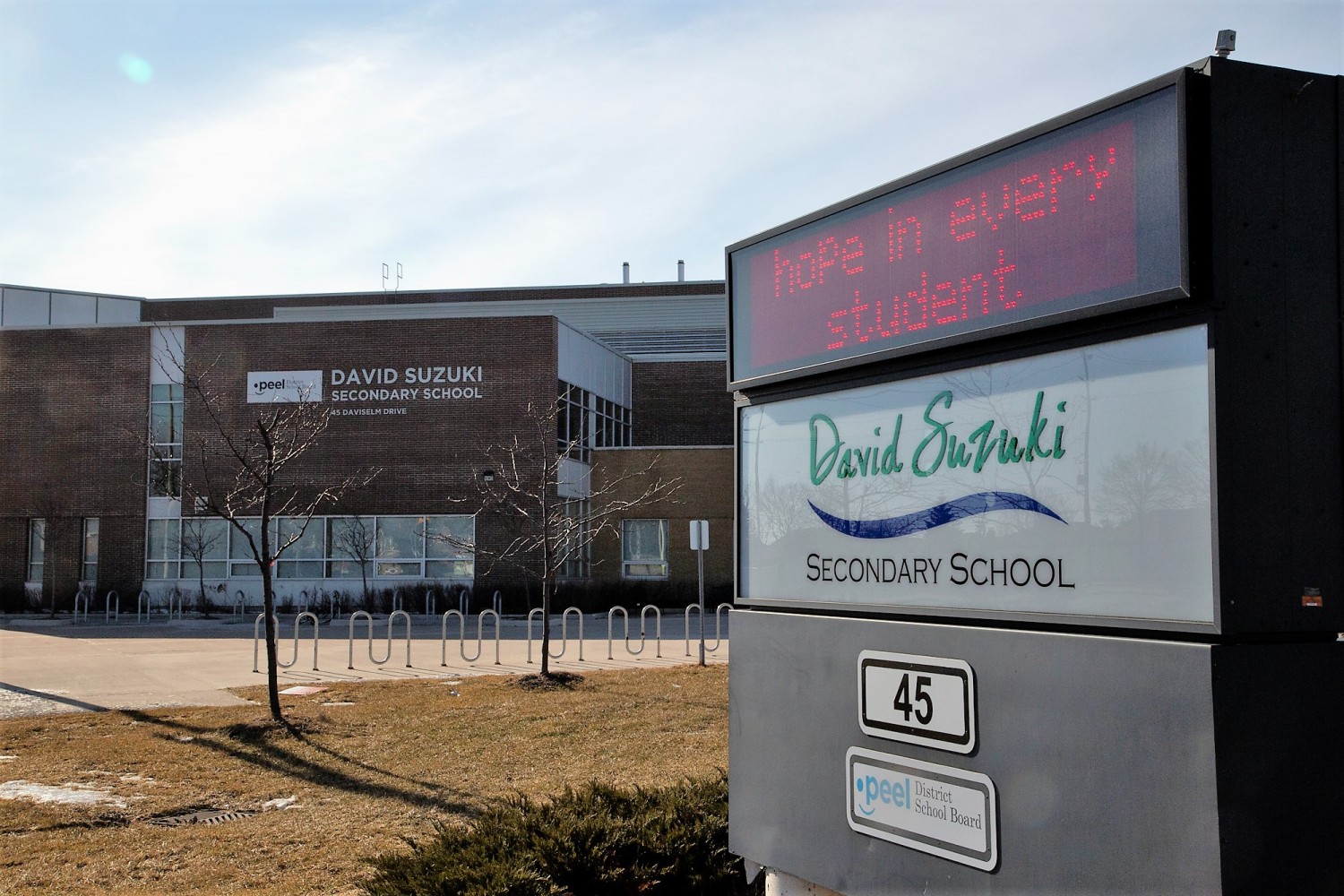 Photos By Mansoor Tanweer/Flickr
Ford government plans to expand average high school class size by almost 30 percent
Brampton's already filled classrooms will be getting stretched further. After months of speculation, anxiety and outcry, Ontarians finally got a look into what changes the PCs will be bringing to the education system on Friday. Education Minister Lisa Thompson's laundry list of impending changes includes moving away from "discovery math," tweaking the sex-ed curriculum and increasing class sizes for high schools.
The higher cap on average class sizes will have the strongest implications for Brampton. The city's schools are already bursting at the seams, forcing hundreds of students to learn outside school buildings, in portable classrooms that are intended for temporary relief. In Brampton, it's not uncommon to see more than a dozen of these portable structures, which have become permanent fixtures, lining the fields and parking lots of the city's schools.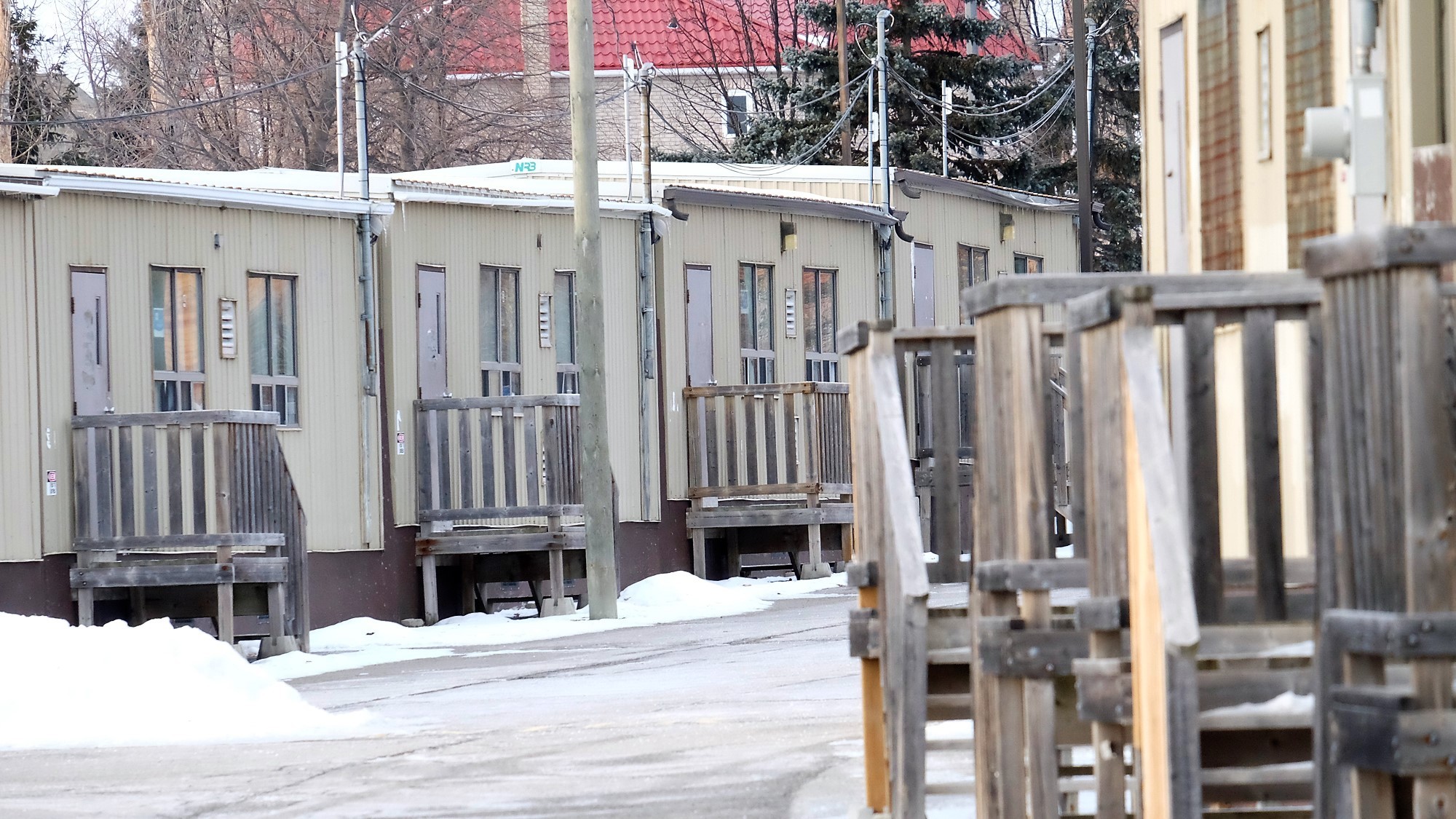 Thompson's initial announcement in January that the province would be undertaking a review of education, including caps on class sizes, raised alarm in Brampton and elsewhere. She made no promises at the time that the government would continue hard caps on Grades 1 to 3 class sizes, leaving some to wonder if their kids would get the attention they need from teachers.
Bramptonians now know that average class sizes for high schools will be the ones forced to grow, rising from 22 to 28. Caps on primary school classes will remain in place, while an average increase of one student will be allowed in Grade 4 to 8 classrooms. "This proposal is evidence based," Thompson said during a news conference at the Ontario Science Centre.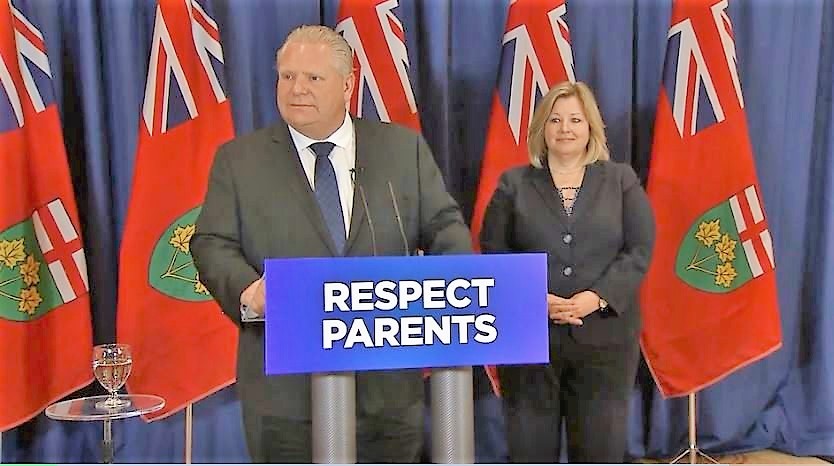 Premier Doug Ford and Education Minister Lisa Thompson
"It is also important to note that Ontario, at this time, has an extremely low teacher to pupil ratio in the high school system … This initiative will take the pressure off of some of our schools to reduce the number of students who are forced to use portables or sit in split classes."
Thompson's announcement did not account for the fact that split-grade classes are not generally a factor in high schools, while increasing class sizes could actually force more teachers to deal with split advanced/regular stream classes in some subjects. Putting larger classes into cramped portables could also be an issue.
While the PCs are extolling the virtues of such an initiative, critics were quick to express worry that larger class sizes would mean spreading teachers more thinly and making it harder for students to get the attention they need. "There will be more kids in every class, and fewer adults in every school," said NDP education critic Marit Stiles.
"Students at all grade levels are already in crowded classrooms. Teachers are stretched thin, and that means students are often not getting the help they need to excel," she said in a press release.
The NDP have signalled that the PC initiative could also mean large layoffs, as "Ford will cut 10,000 or more teacher and educator jobs." The Toronto local of the Ontario Secondary Schools Teachers' Federation has estimated that 800 teaching positions will be cut in Toronto public high schools alone.
The changes are to be phased in over the next four years, and Opposition politicians are expressing concerns that Ford "will rip more than $1 billion away from children and their classrooms."
Thompson responded to the fears of impending layoffs by promising that there will be no firings of teachers under the new initiative. "I also want to make clear today that we are protecting teachers, too," Thompson said.
She continued: "Our planned changes to class sizes will happen gradually over four years and not one teacher, not one, will lose their jobs because of our class size strategy. None."
Fewer teaching positions means there will be even fewer opportunities available to energetic, newly graduating teachers, who have already struggled to find jobs in Ontario over the past decade. It also calls into doubt how school boards will be able to avoid layoffs, or what strategy the ministry will employ to ensure those jobs will stay in place.
Pressure on school boards to increase average class size in high schools will mean cutting courses that are electives or less popular, which means students will have fewer choices in subject matter and a less rich educational environment — one in which students with special challenges, gifted kids, and those with specialized interests or vocational paths aren't as well-served.
Peel District School Board Trustee Nokha Dakroub believes that quality of education should not be sacrificed to cut costs. "When it comes to a strong, vibrant public education system, cost cutting measures should never affect the quality of education we are able to deliver. We are preparing the next generation for the future. Education is not about the bottom line," Dakroub told The Pointer.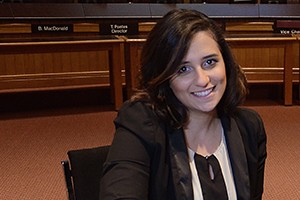 PDSB Trustee Nokha Dakroub
The NDP, in their press release, contend the changes will cut roughly $250 million in each of the four years the program is implemented, which could result in $1 billion in service cuts. "It's always concerning to learn about increasing class sizes," said Dakroub.
"In general, I believe the smaller the class size is, the better it is for students and for the learning environment. I do recognize, though, that there are limitations in a public system, but we need to ensure that our class sizes stay at a manageable level for teachers."
Peel District School Board spokesperson Carla Pereira said the board "is reviewing the Ministry of Education's recent announcements to determine impact on staffing, teaching and learning. We will communicate with staff, students and families on next steps as soon as we have information to share."
School boards in Peel have been telling The Pointer since January that the province is keeping them in the dark about "consultation." It comes as no surprise that the board needs time to review the PC government's new policy.
Meanwhile, the OSSTF has asked educators and "allies" to wear black on Monday, the first day back from March Break, to protest the government's "devastating cuts to our schools."
Email: [email protected]
Twitter: @mansoortanweer
Submit a correction about this story