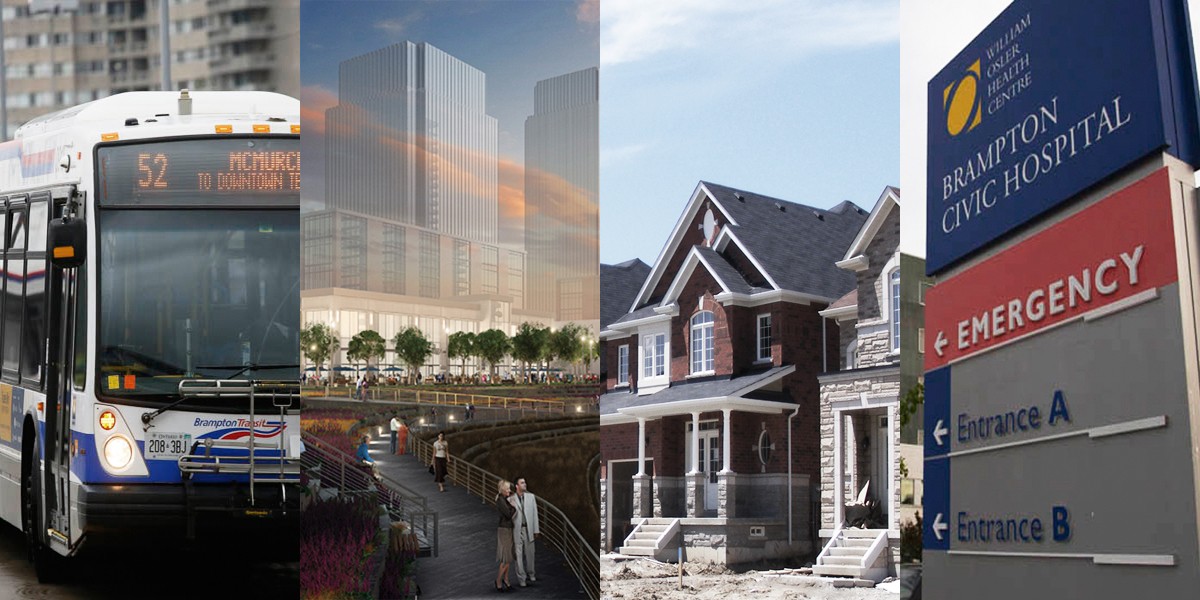 Photos by Mansoor Tanweer/Graphics from the City of Brampton
Brampton needs help from Ottawa before infrastructure gap becomes unbridgeable
Brampton's crumbling infrastructure is threatening to become a black hole for the city's limited tax base. Despite years of promises by the Liberal federal government to help municipalities struggling with a growing infrastructure gap, not nearly enough money has been flowing to the city or Peel Region to stem the rise in that deficit.
Brampton's 2019 draft budget describes a $246 million infrastructure gap which, if left ignored, could grow as high as $743 million by 2027. It's clear that Brampton and other Canadian cities cannot shoulder the burden of these costs alone.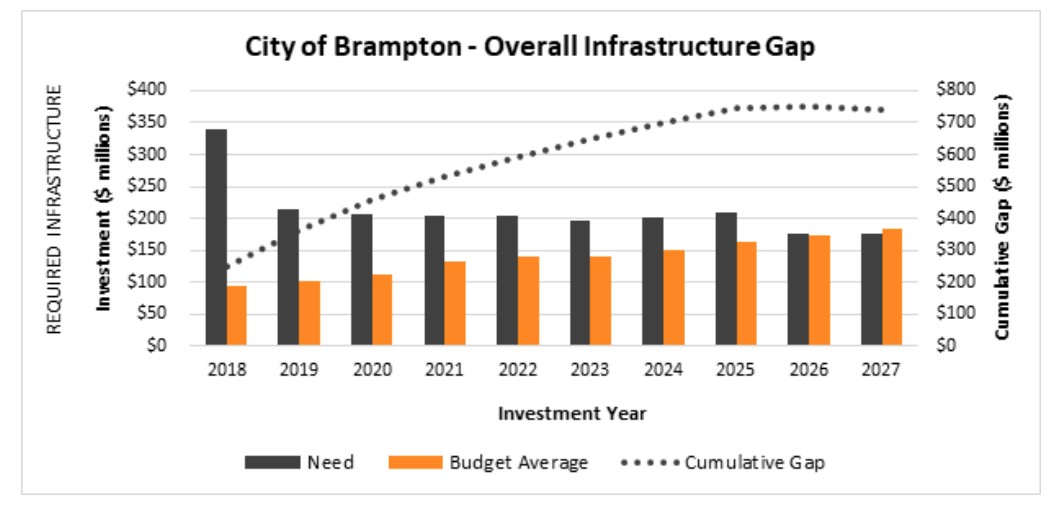 The Federation of Canadian Municipalities said in its 2016 Canadian Infrastructure Report Card that "one-third of our municipal infrastructure is in fair, poor or very poor condition, increasing the risk of service disruption … . Nearly 35% of assets are in need of attention. Assets in fair, poor and very poor condition represent a call for action."
The Association of Municipalities of Ontario painted an even more dire assessment of the financial burden facing cities in 2017, saying "Ontario's municipal governments face an average annual shortfall of $4.9 billion every year for the next 10 years just to maintain current services and address long-standing infrastructure needs. Property taxes would need to increase by 8% annually to cover this shortfall alone." The AMO has campaigned for a 1 percent share of sales taxes to fund municipalities.
After the federal government downloaded costs of things like social housing to the provinces, which in Ontario's case then dumped those costs on municipalities, property taxes were stretched thin to cover everything from water utilities to transit. Some costs have been re-uploaded to the province, but it's not enough.
Toronto Mayor John Tory recently said that cities just cannot maintain the level of service being asked of them, especially while homeowners are begging from relief from a rising tax burden.
"Property taxes were never meant to address every social problem and substitute for the responsibility that should be taken by these other [federal and provincial] governments in some of these priority areas….The vast majority of people agree with me that the solution is not going to come by asking property tax payers to take on the whole burden of addressing some of these issues."
Tory was echoing the AMO, which has been advocating for more than a decade to upload city infrastructure costs. "During the 1990s, the property tax base was called upon to finance social programs — or income redistribution programs — which it was never designed to support. Municipal governments were mandated to assume social housing costs, including the unaddressed infrastructure deficit in social housing stock," says an AMO policy document.
During a 2016 news conference attended by both Prime Minister Justin Trudeau and John Tory, the PM said, "The infrastructure investments that the mayor is counting on are not a problem — they are part of the solution to the challenges that Canada has been facing."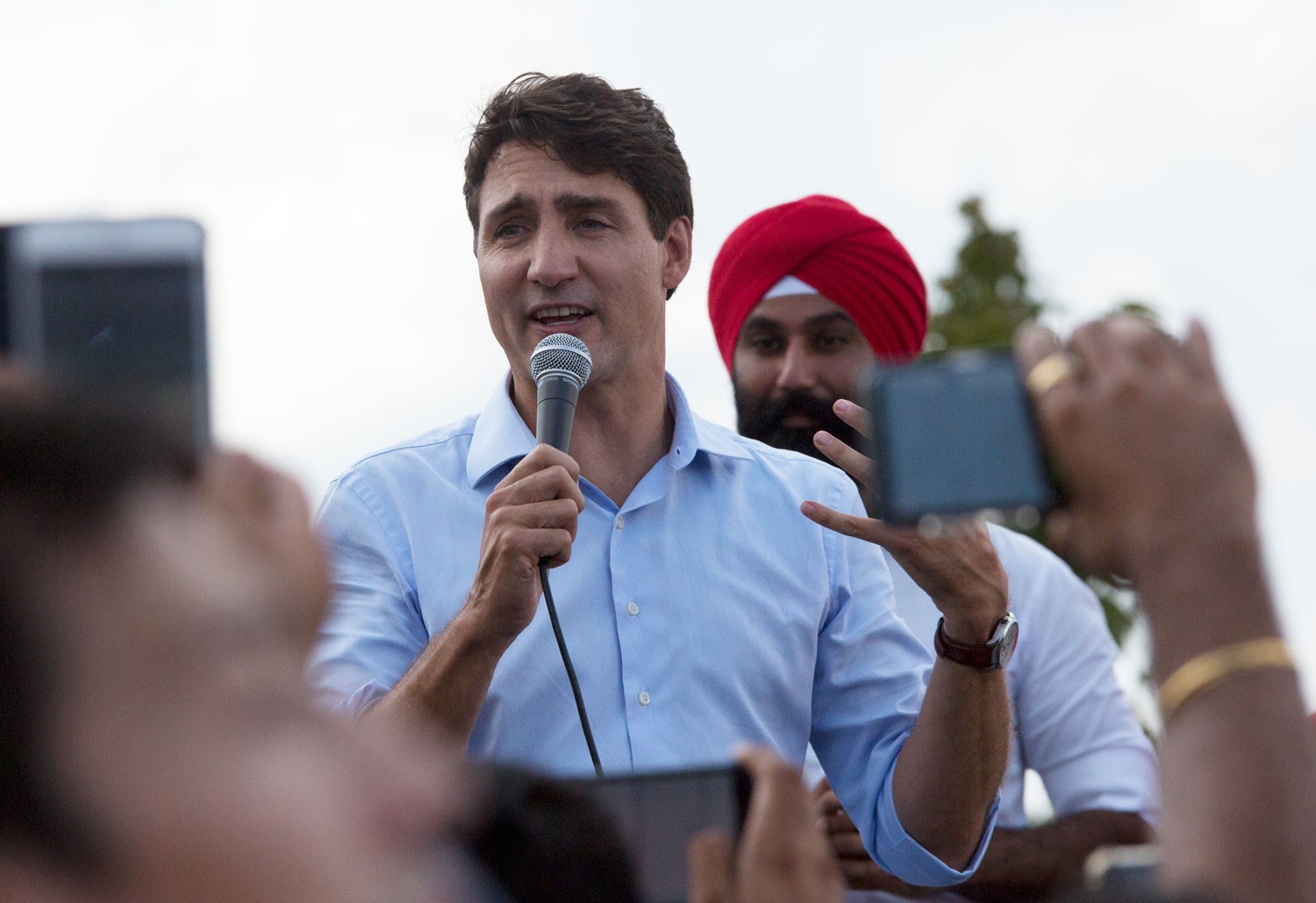 A key Liberal election promise was an additional $60 billion of new funding over 10 years to help cities deal with crumbling infrastructure. The government implemented the funding, which, in addition to the previous Stephen Harper government's commitment of $125 billion, brought the total up to a mammoth $185 billion. It seemed at the time that the government had finally come to the rescue of cities.
"Every dollar we spend on public infrastructure grows our economy, creates jobs, and strengthens our cities and towns," Trudeau said in a release issued during his election campaign in 2015, in which the Liberals promised huge investments in public transit, green infrastructure such as water projects, and social infrastructure such as affordable housing, seniors' facilities, child care and recreation. "Government has a responsibility to act decisively and for the public good. Canada's economic growth was made possible by building ambitiously. We must do so again if we are to transform our transit and transportation systems, create more liveable communities, and ensure that we adapt to a changing climate."
But a deeper look into what projects are being funded through the new cash flow shows the Liberals have failed to live up to those ambitious goals. An interactive map on the federal government's website shows that only 28 projects are underway within Brampton, most of them involving Peel Region infrastructure, thanks to the funding. The largest federal investment so far in the City of Brampton has been in public transit.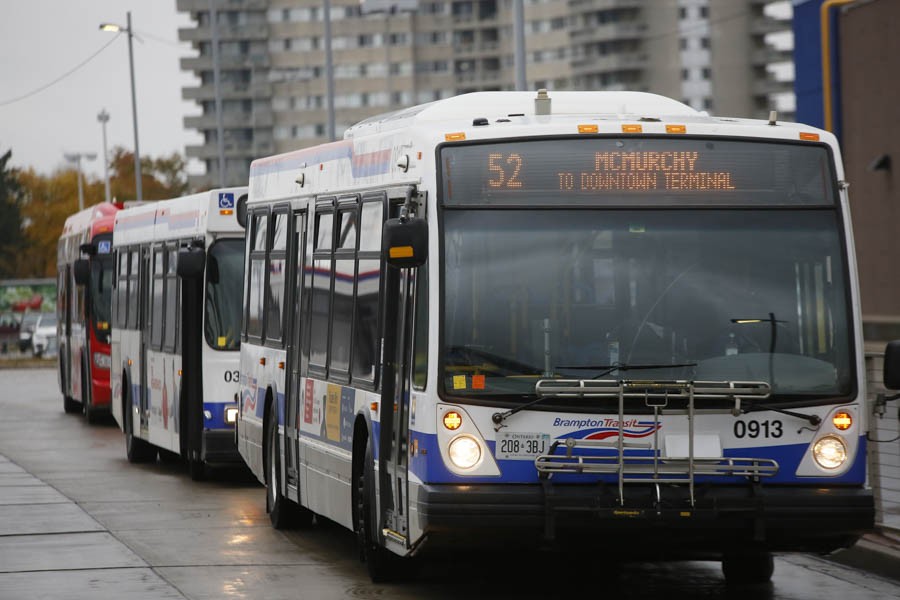 "In February of 2017, through this program, the Government of Canada approved funding to Brampton Transit in the amount of $32,461,000," city spokesperson Natalie Stogdill said.
"This contribution helped fund six key projects for the City of Brampton, including the Sandalwood facility maintenance expansion, infrastructure/buses for Züm service along Airport Road, 20 replacement buses, three 60' articulated buses for service growth, vehicle systems monitoring equipment, and other transit amenities such as transit shelters."
The federal and provincial governments have also approved, in principle, $10.7 million for upgrades to stormwater infrastructure. When adjusting for population, the funding provided so far falls well short of where it should be.
A rough calculation suggests that, on a per capita basis, Brampton (under the city and region) deserves a roughly $972 million slice of the federal infrastructure pie over 10 years to maintain state-of-good-repair of Brampton's infrastructure. That's more than enough to cover the 2019 draft budget's reported gap of $246 million and fund many other capital projects. All we have now, four years after the election campaign when the cash was first promised, is just over $42 million.
The federal government claimed in August that the initial $14.4 billion earmarked for the first phase of the infrastructure program had already been committed for more than 4,200 projects across the country, although 70 percent of project proponents had not yet claimed their share of federal funds. Criticisms continue about a slow rollout of the funding.
The strategy in some cases has been to deflect criticism to the provincial government.
Brampton South MP Sonia Sidhu says she and her colleagues "have been encouraging the Ford government to open project intakes so towns and cities across the province can submit their priorities to them and so we can move projects forward together." She implied in her emailed statement that in Ontario, Doug Ford's PCs have been a barrier to some of these projects that fall under a federal-provincial infrastructure agreement.
"Now we're hearing from unions, trade associations, and contractors worried that they won't have work for the 2019 construction season. We are doing our part to make sure that is not the case and hope the Ford government will too."
Email: [email protected]
Twitter: @mansoortanweer
Submit a correction about this story