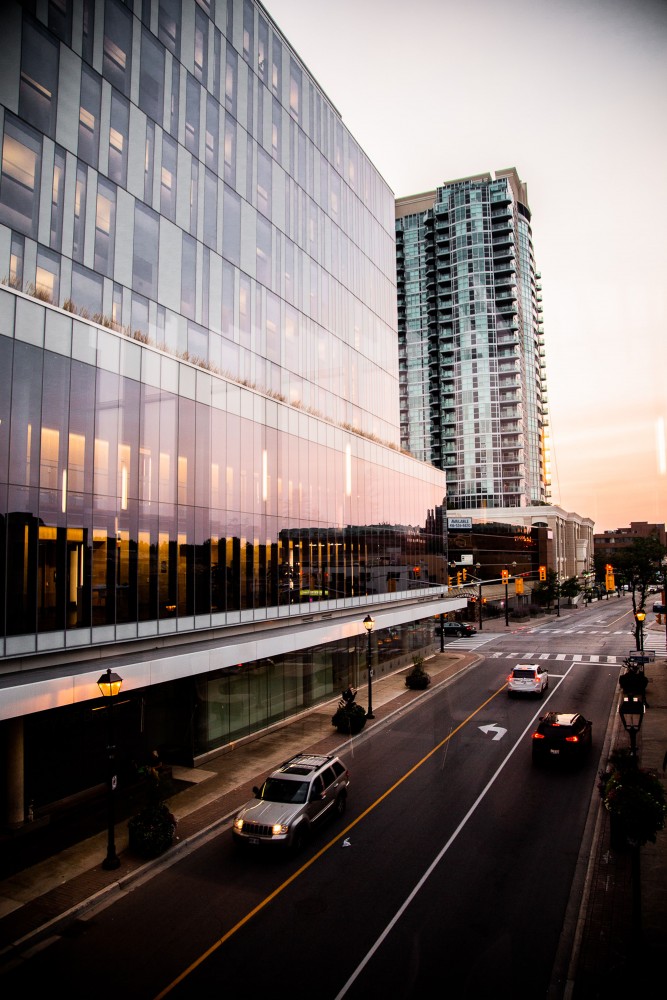 Photos by Mansoor Tanweer
The price of better service from your councillor? More strain on Brampton's budget
Like an elephant in its tween years, the city of Brampton is growing rapidly and becoming increasingly hard to manage as time progresses. City councillors and staff are struggling to get a handle on the unbridled animal before the lack of control has dire consequences.
Rapid growth means rising numbers of constituents bringing myriad problems to their councillors, which has led to an increase in call volume and more pressure to respond effectively, while also keeping abreast of bigger issues council must deal with. Gurpreet Dhillon came to the rescue last December, when the Wards 9 and 10 councillor tabled a motion to have city staff look at the possibility of employing extra staff for each council member. Dhillon argued at the time that the additional staff were necessary to meet constituent needs.
"In my particular ward, we don't have the capabilities to handle the number of calls that are coming in," Dhillon said. "I don't think we are where we need to be in terms of preparation for councillors, in terms of their council meetings and committee meetings."
Mississauga, which Dhillon held up as an example of how to staff councillor's offices, has 34 workers divided among its 11 councillors.
The new "political model," whereby some staff would be hired by councillors directly and not simply by the city, would employ an additional 10 staff, bringing the number of staff working in councillors' offices to 22. A report submitted to council in January said the new staff would cost roughly $1 million a year.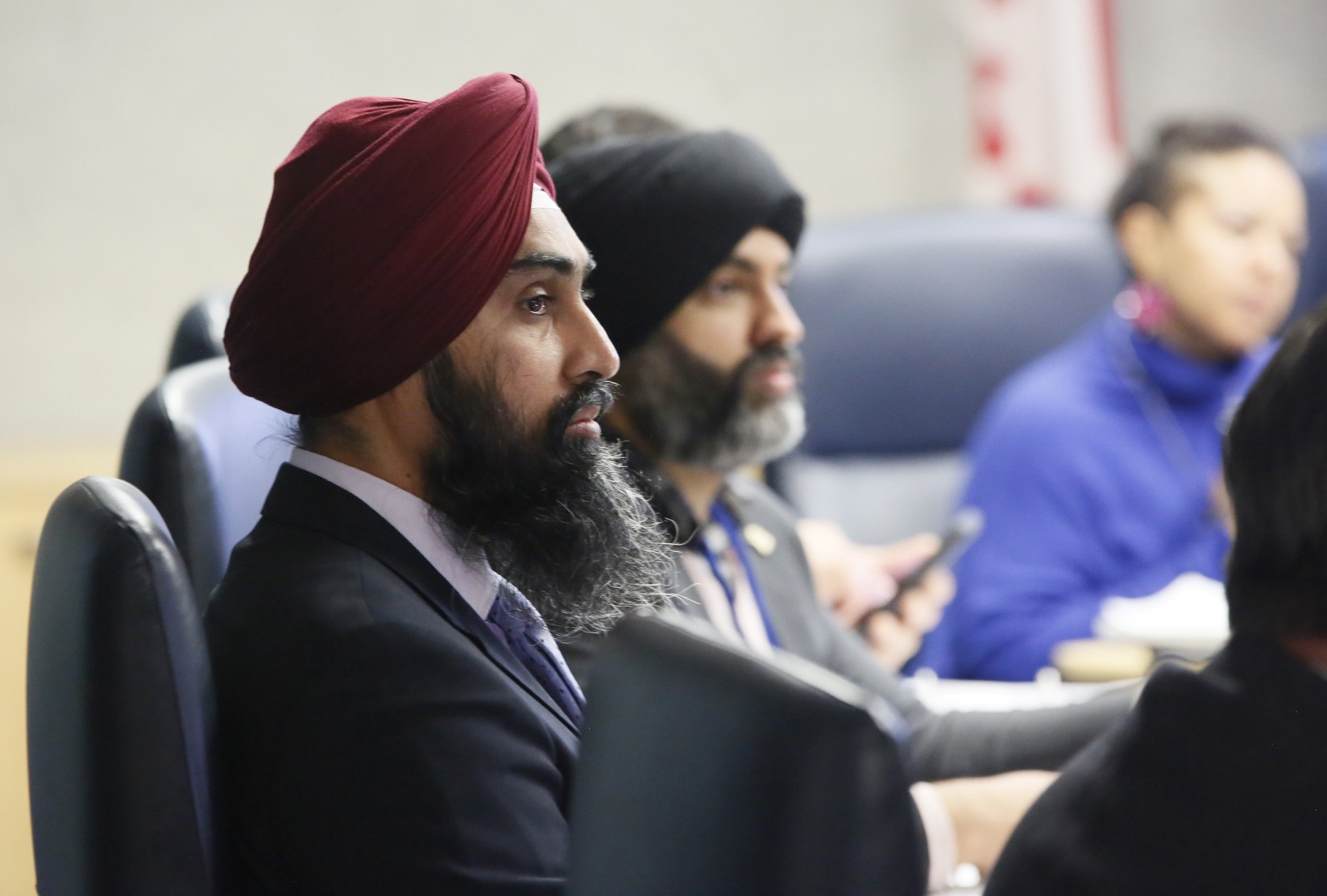 Councillor Gurpreet Dhillon
The figure makes for some awkward reading in a city where payroll costs have been the subject of controversy. In 2015, then-interim auditor general Jim McCarter sounded the alarm about the shambolic state of the city's finances. He reported that 94 percent of the increase in tax revenue from growth had "consistently gone to fund the city payroll."
The report continued: "City payroll comprises about 2/3 of total operating expenses (interestingly, property tax revenue comprises 2/3 of total revenue). Annual operating expenses have been growing at a much faster rate than the growth in population and the inflation rate."
Councillor Jeff Bowman, who was one of two councillors who voted against Dhillon's motion, said at the time, "at the doorstep [when canvassing during the election], I heard families' concerns about high taxes, lack of community centres and resources, crime and more investment in our youth. This will be seen as another example of wasteful spending and bad decisions that could be interpreted as self-serving."
"I don't think we need them," said Councillor Doug Whillans, who agreed with Bowman. "We're a growing city. But to have a political staff member? I don't know."
Both wondered if there was even enough space to add additional staff in the council offices. "My area in my office is not suitable to have another person added to the complement of staff," Bowman said.
Councillor Jeff Bowman
One of the first orders of business for former mayor Linda Jeffrey, sometime before the 2015 report came out, was to slash her own salary, making good on a key election promise after she defeated her scandal-ridden predecessor, Susan Fennell. Fennell, at one point during her tenure, was the highest paid mayor in Canada, with an annual salary of $213,000.
"Public service should not be seen as a vehicle for personal enrichment," Jeffrey said in 2014. "Not even the premier of the province receives a salary as high as the previous mayor of Brampton."
A look at the 2019 budget suggests that not much has changed. Salaries make up $415 million, or 58.2 percent, of total expenditures. Contributions to reserves and capital spending represent just 11.6 percent, or $82 million. By comparison,Oshawa has set aside 52 percent of its budget, some $93.3 million, to compensate workers.
Brampton councillors are allocated about $2.3 million in salaries and benefits, and $80,000 for administrative costs in their office budget. The mayor's office gets $832,000 in compensation for its six staff and $12,000 to run the office.
By comparison, Mississauga councillors divide up about $5 million for their office budgets, $915,000 of which goes towards office overhead costs. Mayor Bonnie Crombie gets about $957,000 for her office, with $100,000 or so for operational costs.
Brampton employs 3,689 people in its various departments, with the largest number, 1,238, working in public transit. Mississauga, by comparison, has 5,467 full-time positions and is looking at increasing staff by 111 for the 2019 budget. A City of Mississauga official said that consolidated tables on total labour costs will not be made available until after budget deliberations end.
Around the same time Dhillon asked city staff to look into hiring more office workers, council went ahead with a value-for-money-audit of the municipality's departments. Mayor Patrick Brown, who campaigned on a platform of fiscal responsibility and attracting investment, said he wanted to "make sure there was no waste or duplication of services. We just want to run the City of Brampton like you would any business."
Email: [email protected]
Twitter: @mansoortanweer
Submit a correction about this story