Photos by Mansoor Tanweer/Joel Wittnebel/Graphics from the City of Brampton
With ridership hitting the gas, Brampton considers new tax to rev up transit
Brampton may have a reputation as a car-dependent city, but the statistics show that's changing — fast. About 31.2 million rides were taken on Brampton transit last year, almost double from just five years earlier (16.3 million rides). Year after year over the past decade, more Bramptonians have been discovering there's another way to get around.
But the transition to a more transit-oriented city won't come cheap, and that's why, as part of the 2019 budget, city council is discussing adding a dedicated tax to build a rainy day fund for future transit projects.

Going into deliberations on March 18, staffers have proposed one of the lowest tax increases in nearly two decades: 0.8 percent. That figure, when combined with the regional portion of the bill, up by 2.7 percent, leaves Brampton property taxpayers looking at an overall 1.4 percent tax increase, an additional $70 on the average bill. Those numbers include the special levy for infrastructure, which has been in place for several years, and the newly proposed 1 percent city transit levy — offset in part by a decrease in tax going to general coffers. The transit levy alone would amount to about $23 of the average tax bill.
"With gridlock in our city, having a transit system that keeps up with growth is critical," Mayor Patrick Brown has said. "We've had a huge growth in ridership, reflecting there's an interest in using transit."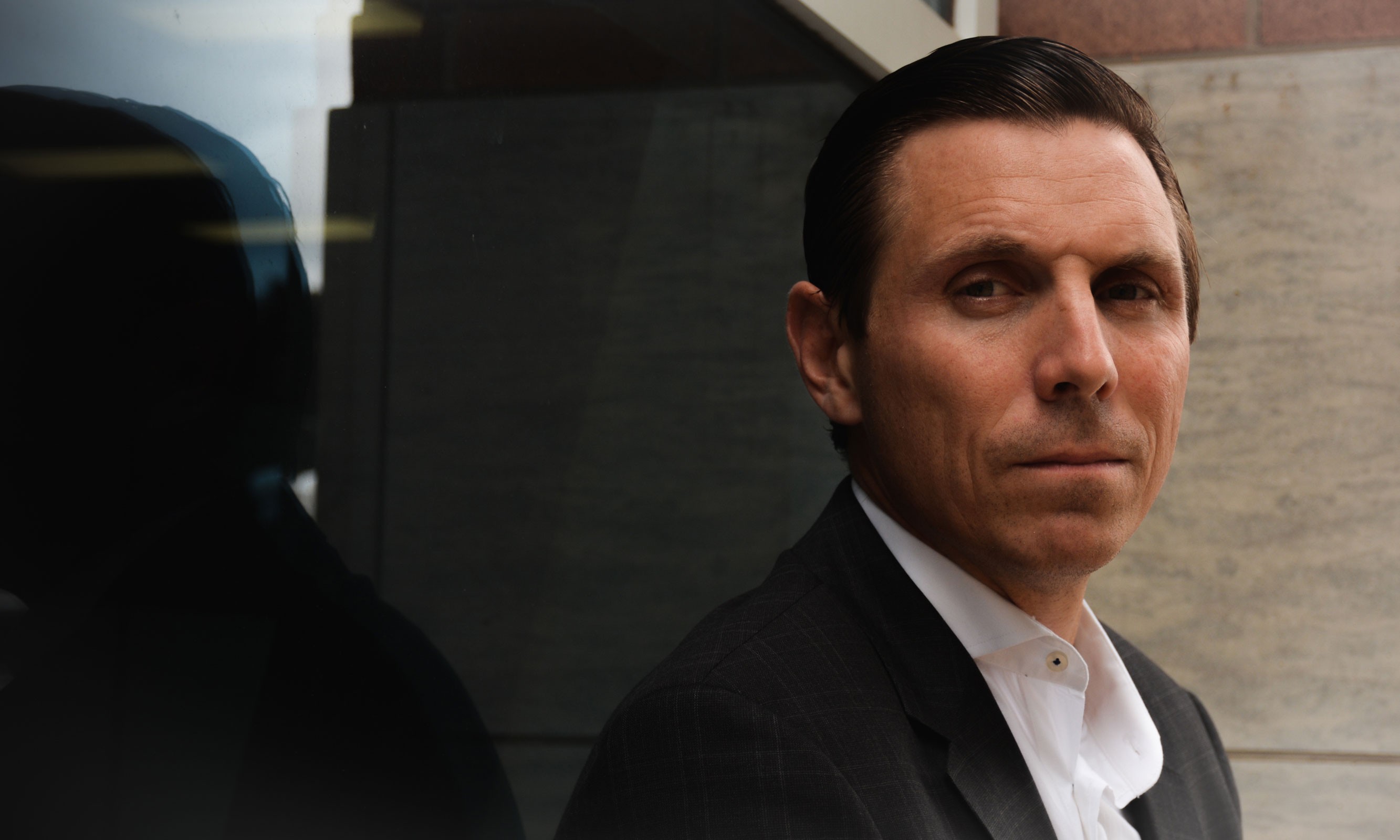 Mayor Patrick Brown
Brampton's transit growth in recent years has outpaced its surrounding municipal partners and is far ahead of the national average.
In 2018, transit use surged by 14 percent over 2017, while 2017 saw usage grow by 18 percent over the year before. By comparison, the national average growth in transit ridership was just 1.5 percent. Toronto's TTC had a marginal 0.1 percent increase in 2016, and Durham Region, another fast-growing area of the GTA, experienced a 1.1 percent drop.
While a large portion of Brampton's increase might be chalked up to population growth—more residents equates to more riders—it doesn't explain all of its increased popularity. Between 2011 and 2016, the city's population grew by just over 13 percent, while ridership surged by 41 percent.
"If you build a good public transit system, people will use it," said Brown.
Regardless of the reasons, more people are using transit, which means more investment is needed to keep up with stress on the system. The city plans to increase the transit fleet by 16 per cent over three years, adding 46 conventional buses and 25 Züm buses. That's difficult to do when the city's municipal transit capital reserve has been allowed to run dry, shrinking from $155,000 in 2013 to $16,000 last year.
The proposed transit levy is expected to bring in $4.8 million in 2019. Increasing the levy by 1 percentage point each year, the city can expect to bring in $9.7 million in 2020 and nearly $15 million in 2021.
The new revenue is a necessity for Brampton. The budget document points out that the city has also "exhausted" available funding for transit growth through its development charge reserves. The city's development charge reserve for transit has been in a sad state for several years now. It sat at more than $44 million in the red back in 2013, but the city has managed to shrink that deficit to around $36 million in 2018 through annual contributions.
City staff tell The Pointer that the transit development charge reserve is the primary source for funding transit growth
Development charges (DCs) are fees collected from developers whenever a building permit is issued. The municipality uses these fees to help pay for roads, transit, community centres and fire and police facilities — in other words, whatever is needed to provide municipal services to the new development.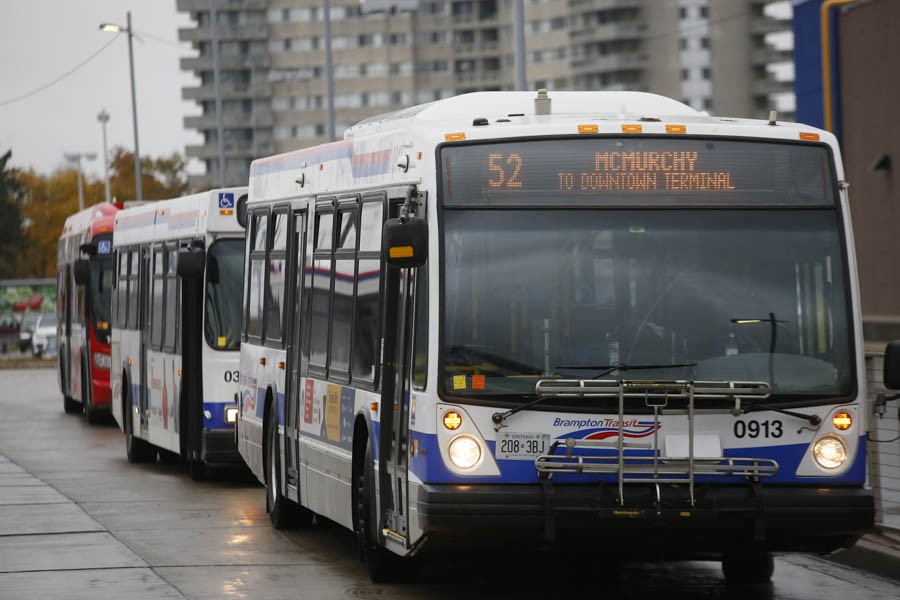 "This Transit reserve is in a deficit position and as such, we need to look at a more sustainable funding option such as a levy," says a statement from the city.
The lack of reserves highlights the city's need to find alternative forms of revenue or run the risk of going further into the red on vital transit improvements.
Councillor Jeff Bowman explains that the dedicated tax will support critical transit infrastructure: additional buses and a new garage to house them.
"The new proposed levy for transit will ensure that the cost of the new transit maintenance and storage facility, of $162 million, is covered and the increase in the number of vehicles over the next three years to cover and enhance current and new routes is met."
In addition, Bowman said, "There is certainly room to improve our active transportation networks across the city to accommodate the growing population, and the (Transportation) Master Plan has incorporated that into future planning."
The budget document says the new transit maintenance and storage facility is needed to house and maintain the growing transit fleet, some 350 buses. In 2019, the city will be borrowing $15 million to buy land for the facility and to start an environmental assessment. Building the facility will take $150 million, with $52 million to be borrowed and the remainder coming from grants and subsidies.
That means a heavy reliance on funding from senior governments, but a new bilateral agreement between the federal and provincial government provides a little more assurance. The Integrated Bilateral Agreement makes available about $22 billion in funding for public transit, green infrastructure, community, culture and recreational infrastructure, and rural and northern communities infrastructure. More than half, $11.8 billion, of that fund was allocated for public transit.
Through this program, the city is expected to receive $191.6 million from the federal government and $158 million from the province. The city will add $125 million of its own to fund future projects.
"Further information on this program should be available in 2019," the budget document states.
The proposed levy is "recognition that we want to build modern transit," Brown says. It's also an indication the city recognizes that there is a desperate need to put money aside to pay for the significant growth anticipated in the transit system over the next 20 years. Brampton's population is expected to grow to over 900,000 people by 2041.
"We have miles to go," Brown says of the existing transit system, which it's hoped will eventually include an LRT running north-south through downtown. "We're in our infancy."
Submit a correction about this story