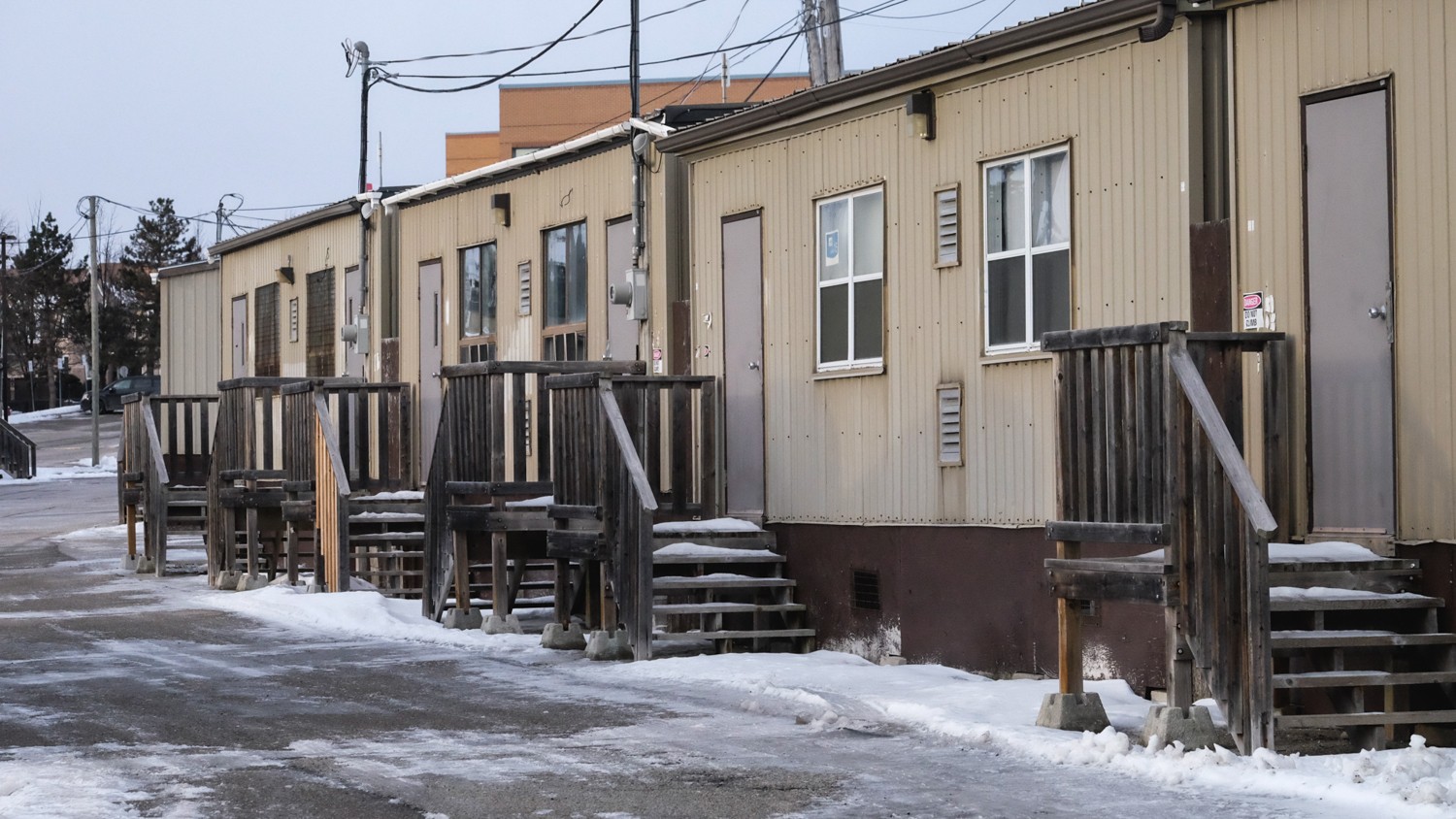 Photos by Mansoor Tanweer
Province asks Ontario school boards to implement hiring freeze
The uncertainty about Ontario's school system continued this week as a memo from Deputy Education Minister Nancy Naylor asked school boards to institute a hiring freeze during ongoing consultations.
"I am writing to you today to recommend that school boards exercise prudence in making hiring decisions in light of the upcoming Ontario budget and the recent consultation on class size and hiring practices," said Naylor in her Thursday memo. "The government will be carefully reviewing the feedback received in the coming weeks and will continue to engage boards and labour partners on any plans and next steps."
The province instituted a freeze on hiring public servants last June and said "school boards may wish to institute similar measures." In January, Education Minister Lisa Thompson announced the province would be undertaking a review of education in the province. Items sliding under the provincial microscope include caps on primary class sizes as well as all-day kindergarten.
Sharon Hobin, chair of the Dufferin-Peel Catholic District School Board, said the board hasn't received any information beyond the memo. "I can say that it is an expectation by the ministry that school boards comply with ministry directives."
Peel District School Board chair Stan Cameron told The Pointer his board is also in the dark and that, "at this time, we are waiting for more information from the ministry which we expect to receive by March 15, before the board of trustees will start the process of having any budget discussions."
In January, when The Pointer first spoke to Cameron about all-day kindergarten, he mentioned that the province hasn't been forthcoming about what direction the review is taking. His latest statement suggests not much has changed.
NDP education critic Marit Stiles sounded the alarm in a press release about a pattern of behaviour that suggests cuts to education are imminent. "The Ford government sent a memo to school boards, dated Feb. 28, telling them not to fill vacancies until getting budget news. That equates to an immediate cut, as teachers retire and take sick or parental leave; and it also signals that deep cuts are coming in the spring," Stiles said.

"Cuts to teachers and staff in education means larger class sizes as the Conservatives cram more kids into classrooms with fewer teachers. It means children won't be able to get one-on-one help when they need it. And it means already-stressed teachers will have to do even more with even less."
After the initial announcement, some Brampton officials were divided on changes to the way caps are applied to elementary school classes. On the one hand, according to officials, teachers are already stretched thin and the city's schools are bursting at the seams. On the other hand, the hard caps don't allow school boards enough flexibility.
"I do not support increasing the cap," said Brampton City Councillor Harkirat Singh, who used to be a Peel District School Board trustee. "From my experience, I would say that we need to decrease the cap. Teachers need time to focus on the individual needs of students and can only do that with a reduction in class size."
Councillor Harkirat Singh
Dufferin-Peel Catholic District School Board trustee Shawn Xaviour said removing hard caps for Grades 1 to 3 could benefit schools in some ways. "Sometimes there are situations caused by growth or movement that result in a school organization plan that is not optimal."
"For example, if a school had 25 Grade 1 students in total, then it would require one class with 20 students and a combined Grade 1 / 2 class with 15 Grade 2s and five Grade 1s. Furthermore, it could create a domino effect throughout the school," Xaviour added.
The possible loss of all-day kindergarten, which the province hasn't ruled out, could force working parents to resort to expensive daycare for kindergarten-age kids. Much of Brampton has been classified as a "childcare desert" by the Canadian Centre for Policy Alternatives, meaning there are very few spaces available in many neighbourhoods. Cameron has vehemently supported all-day kindergarten in the past because "students are provided with a learning environment that promotes a calm and engaging space to lead their learning."
PDSB spokesperson Ryan Reyes says feedback has been given to the province through the Ontario Public School Boards Association (OPSBA) "on the consultation to the Ministry on behalf of all Ontario public school boards. The Peel board shared information about the consultation with our school communities so that they could provide feedback through the Ministry consultation process."
Email: [email protected]
Twitter: @mansoortanweer
Submit a correction about this story