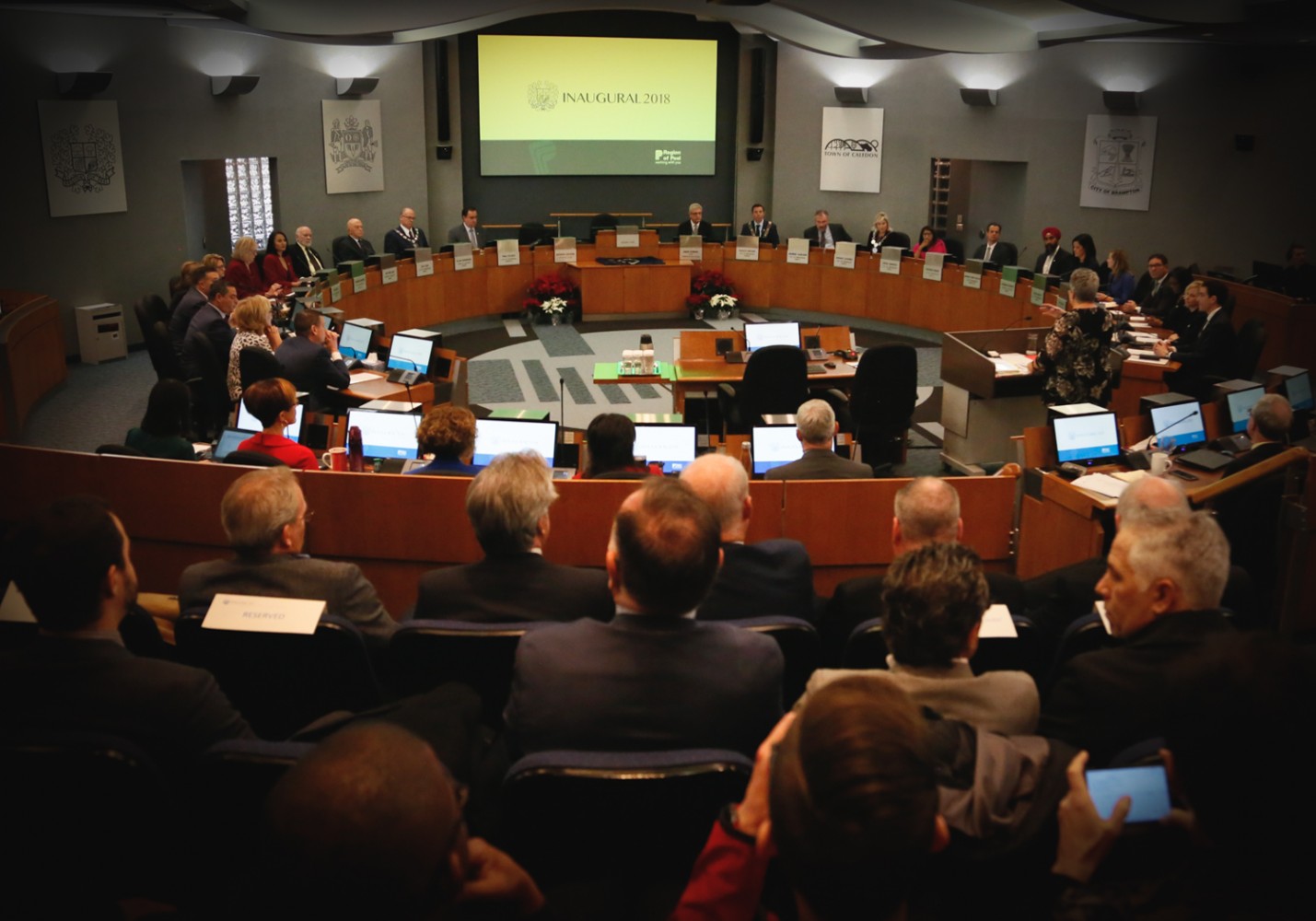 Photos by Mansoor Tanweer
Peel prepares to rally public opinion in battle with province to prevent water rate hike
Can you afford another $500 per year?
The question is emblazoned on a flyer that could soon make its way into envelopes along with Peel Region water bills.
The answer is quite obvious for many, but Peel Region councillors want residents to do more than answer that question; they're seeking support.
The flyer is one small part of a potential public relations campaign being readied by the region to combat a possible move by the province to eliminate water and wastewater development charges (DCs) for developers, which would force all utility users to front the cost of new pipes.
It's been estimated that residential utility rates would increase by about 72 percent — or an extra $515 for the average home in 2019.
While rallying the public around something as complex and nuanced as development charges can be difficult, the region is focusing its efforts on explaining emphatically that such a change would lead to skyrocketing water bills.
Mississauga Councillor Carolyn Parrish succinctly summed up her feelings on the matter and what direction council should take. "There's no wimps on this council," she said during Thursday afternoon's meeting.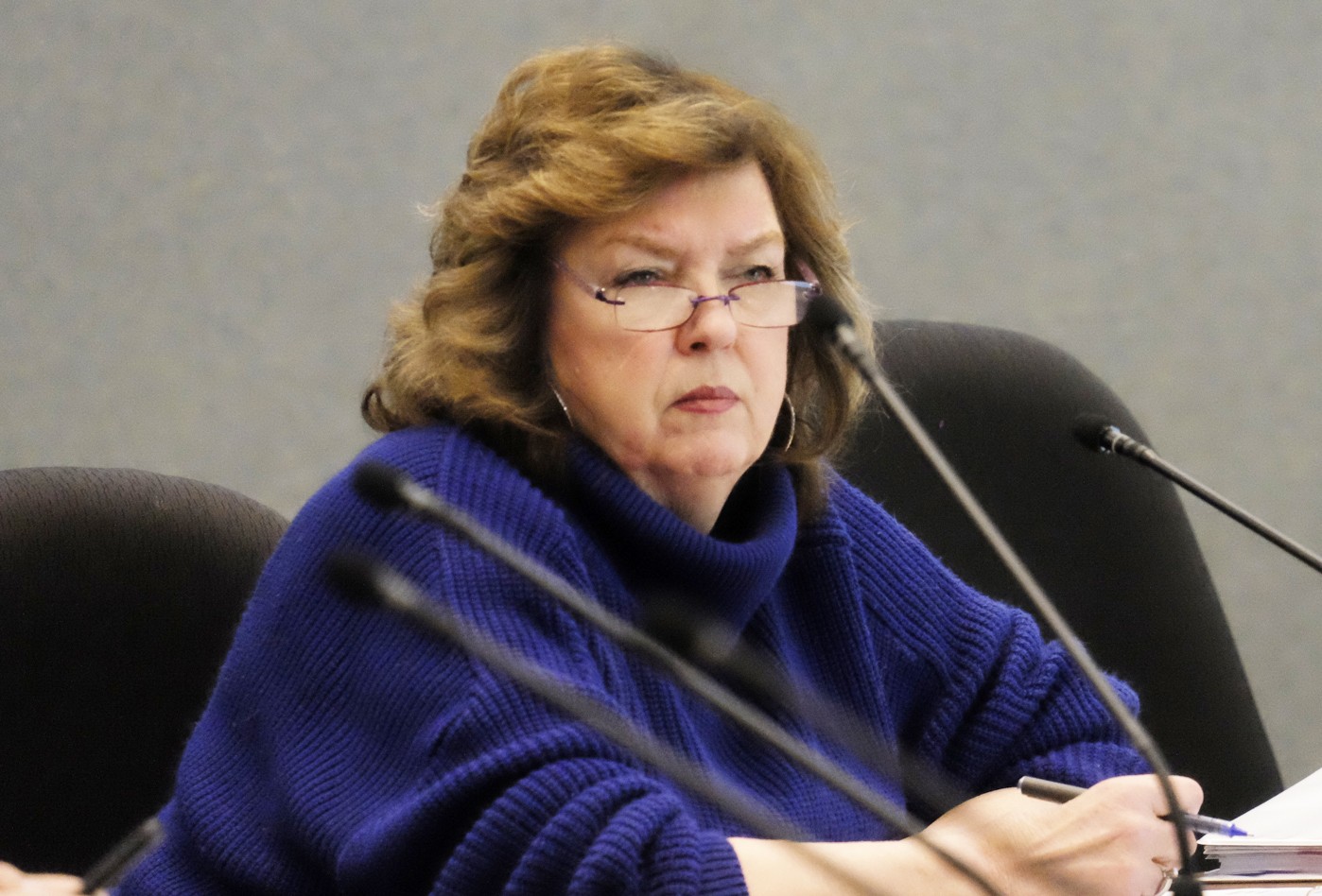 Councillor Carolyn Parrish
Water and wastewater DCs make up a small portion of all the development-related fees imposed by the region for new construction, but they do play a critical role in keeping growth moving forward to meet provincially mandated targets.
The region sees such a change as tampering with a "growth pays for growth" philosophy that has been defended and implemented for years and has helped the region cover the cost of billions of dollars' worth of infrastructure. Currently, Peel borrows money to pay for pipes and other infrastructure needed before new development can move forward, after which the developer pays at least some of those costs back in development charges (DCs) — in turn, raising the price of new homes to help cover that cost. The region is currently owed about $1.4 billion in DC-related infrastructure debt.
Anticipating a provincial move to end these charges, which some argue will reduce housing prices, regional staff have laid out the drastic impact it would have on regional water rates.
For that reason, councillors are looking to get the public on their side as they gear up to push back against the idea. Lisa Duarte, director of marketing and communications for Peel Region, shared a trio of approaches to the public relations campaign, ranging from "soft" to "strong."
However, to avoid launching a campaign that would raise the hackles of the public prematurely, the region wants to gain a better sense of whether these changes are actually under serious consideration by Premier Doug Ford and his government. It's a question the province has yet to answer.
The possibility of eliminating these fees was raised in a report from the C.D. Howe Institute last August, when the conservative-leaning group released a report titled Hosing Homebuyers: Why Cities Should Not Pay for Water and Wastewater Infrastructure with Development Charges. The report suggested that housing prices, which have become increasingly unaffordable in the GTA, are inflated further by water and wastewater DCs that the developers pass on to buyers. The report argues that having utility users pay the full cost of infrastructure directly through their monthly bills is better than funnelling that cost through developers.
The region is worried that these ideas are getting more attention at Queen's Park now as the author of that report, Benjamin Dachis, has since been hired as director of policy, budget and fiscal planning in the premier's office.
Further to that, potential changes to development charges were part of a provincial consultation for the PC government's Housing Supply Action Plan. The government noted that it was reviewing "barriers" such as "high development costs due to rising land prices and government fees," along with other issues such as the housing development approval process, restrictions on building mixed-use buildings, and difficulties for landlords and tenants.
With no direct signal, however, that these charges could be scrapped, councillors wanted to reach out to the province directly to get a clearer picture before launching the PR campaign, which was readied by staff at council's request.
"We don't have confirmation or affirmation that the provincial government is taking this direction … we're speculating," said Caledon Councillor Jennifer Innis.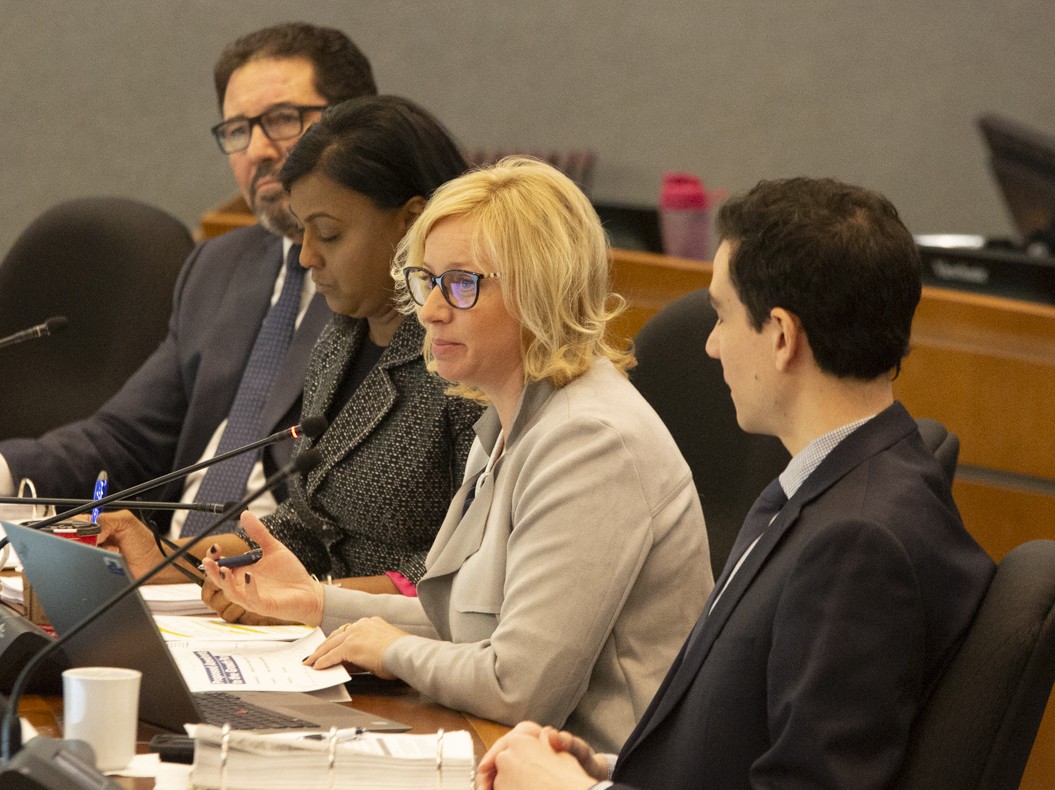 Councillor Jennifer Innis
She suggested that regional chair Nando Iannicca reach out to the province for further clarification. "I think that's fair; we're giving them a chance to comment before going out guns a-blazing," Innis said.
Regional solicitor Patrick O'Connor said council should be ready to launch the campaign, since it can expect to receive a "non-response response" from the province.
Iannicca agreed, noting that anything short of a firm denial that these charges were at risk of being scrapped would be taken as a signal to move forward with the PR campaign. "Short of language like that, it's pull the trigger, without question," Iannicca said.
In a statement to The Pointer, a spokesperson for the ministry of municipal affairs and housing states, "Our government for the people conducted a broad public consultation asking for ideas from people across Ontario on how to build more housing and reduce housing costs. We are working hard to analyze what we heard, take the best ideas, and develop an action plan to increase the supply of housing in Ontario."
Councillors have not minced words when discussing the issue. Previously, Iannicca has said he was "disgusted" by the idea, and others have labelled it as a "massive concern." Stephen VanOfwegen, the region's commissioner of finance and chief financial officer, has said the resulting rate increases would be "devastating for many."
In addition to rate increases topping $500 for residential users, the region's top five businesses would also be hit hard with utility rate increases of between $800,000 and $2.4 million.
A public relations campaign with leaflets, emailed petitions and website alerts may not seem like much, but if the region is successful in rallying a public voice against this issue, it may be able to reverse the province's course, should the government decide to take this route.
The Ford government has shown itself to be vulnerable in the face of strong public backlash.
Ahead of last June's election, Ford was secretly filmed in discussion with a group of developers, promising them he would open up chunks of the protected Greenbelt for development. When the video hit the Internet it ignited a long and loud public backlash that led to Ford backpedaling on the statement and assuring Ontarians he would leave the protected natural area alone.
The same torrent of public opinion struck the PCs again with the introduction of Bill 66 and its controversial Schedule 10, giving municipalities the power to pass "open for business" bylaws and supersede legislation put in place to protect sensitive natural areas and groundwater. The storm of criticism that followed eventually led the PCs to scrap the schedule from the bill entirely.
So there is precedent. The region just needs to get the public on its side.
Submit a correction about this story