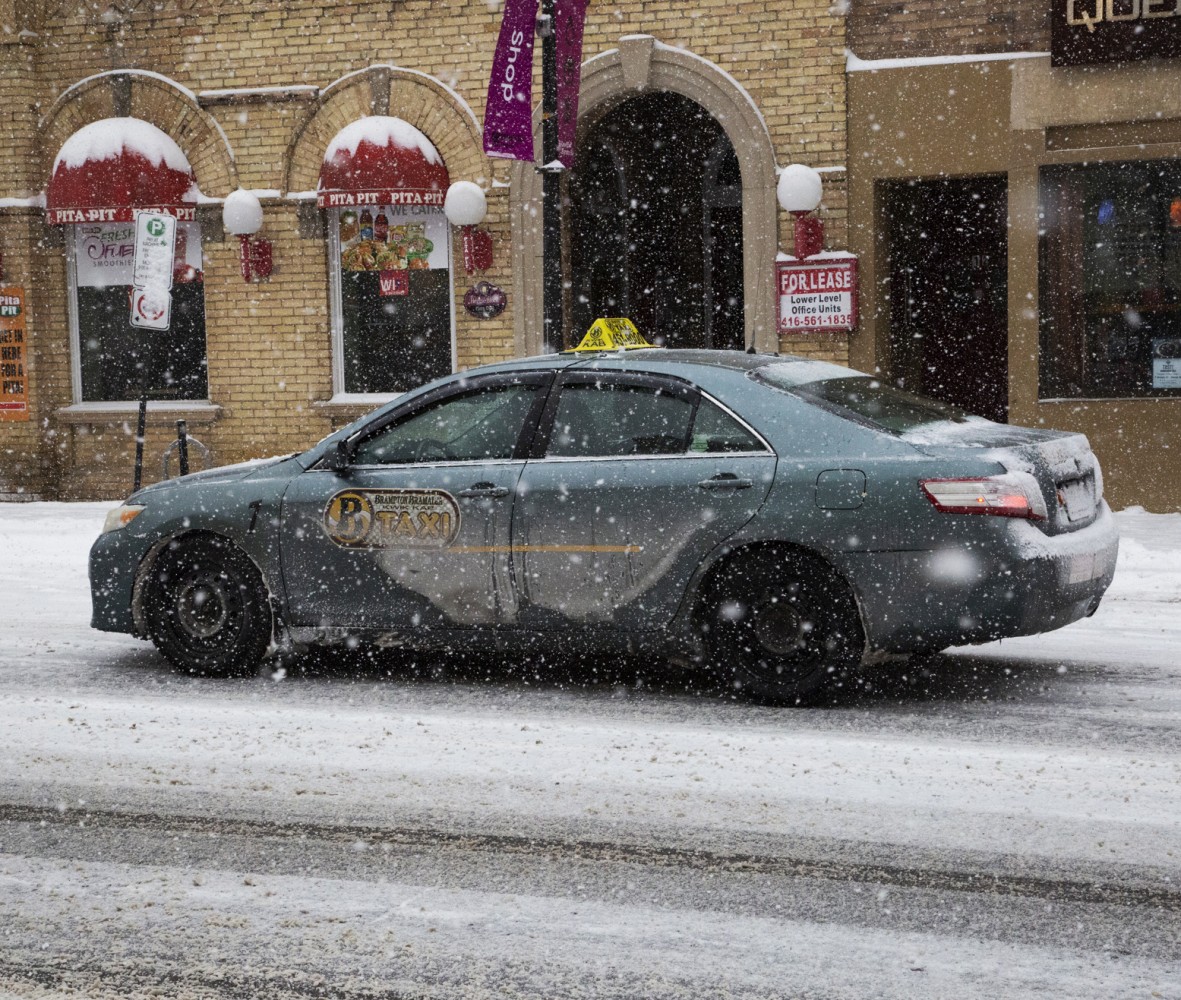 Photos by Mansoor Tanweer
Brampton's taxi industry still seeking relief as ridesharing competition cuts into revenues
After hearing complaints from the declining taxi industry, councillors have asked staff for guidance on re-establishing the city's taxicab committee.
That was one of the requests from Bram City Taxi owner Joe Farrugia, who is asking the city to help level the playing field for traditional cab companies facing fierce competition from ridesharing companies like Uber and Lyft despite regulations brought in last year.
Low overhead cost and freedom from costly city regulations, cabbies argue, give those app-based services an unfair advantage, leading to many defections from the taxi industry.
To see the full article content, please subscribe to The Pointer.
Subscribe