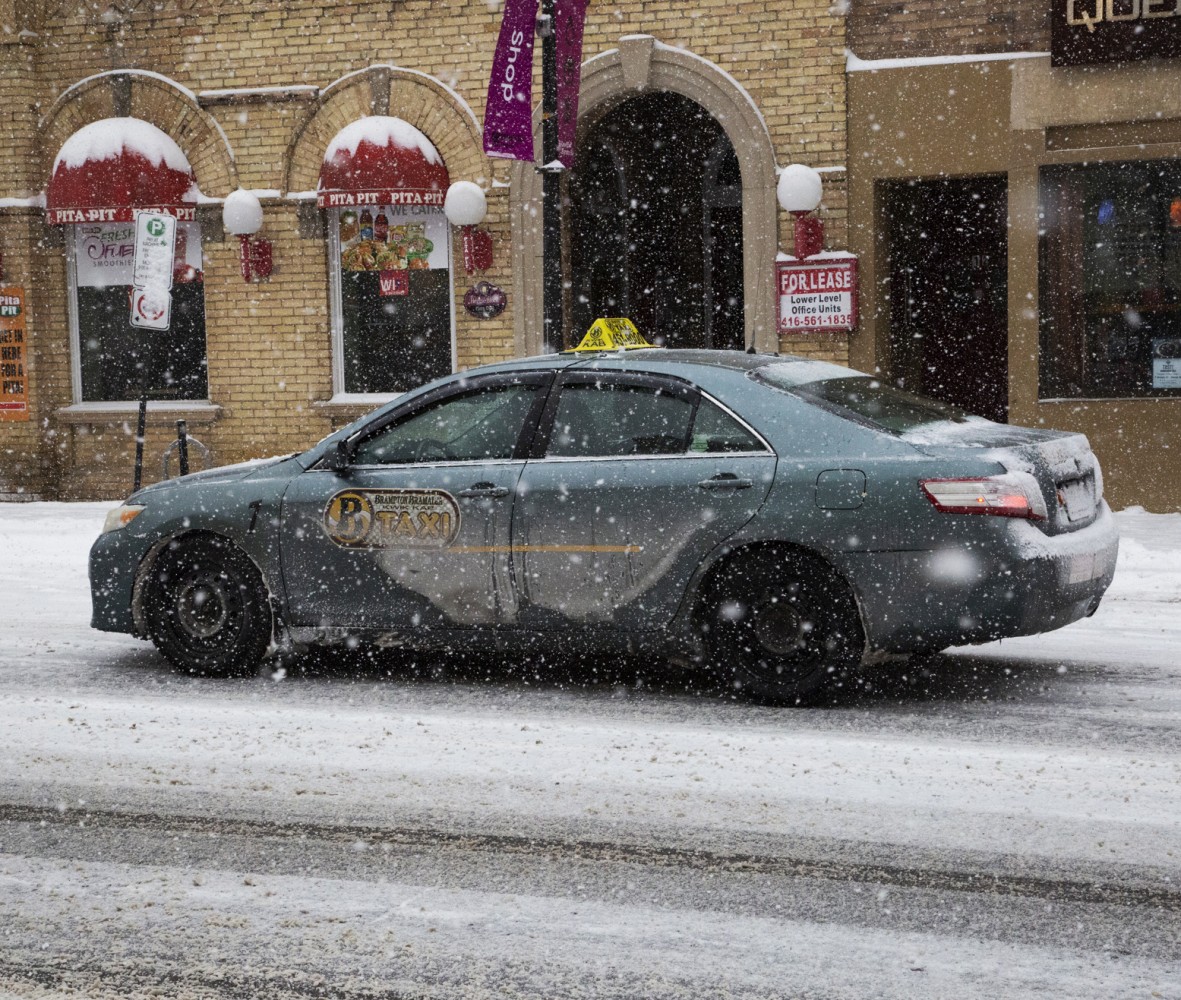 Photos by Mansoor Tanweer
Brampton's taxi industry still seeking relief as ridesharing competition cuts into revenues
Brampton's beleaguered taxi industry made a new push for city support at Wednesday's committee of council meeting. Advocates for the city's cabbies approached council with a list of requests, including reviving the Taxicab Advisory Committee, which has not met since last August.
Council voted to ask staff to report back on how best to construct the committee so that it is able to help declining taxi businesses. "I guess when they [staff] come back we'll make a decision," said Councillor Gurpreet Dhillon, who also chaired the old taxicab committee. "Right now we don't know what the costs are, what the ramifications are."
Brampton's taxi drivers have been struggling to stay in the black in cities where ridesharing services like Uber and Lyft have cut deeply into their business. The ease with which licensed and regulated taxi drivers can switch to one of these market disruptors has led to many defections from traditional taxi companies.
The relatively low overhead cost to become a driver for a transportation network company makes it an attractive prospect. Traditional taxis face the burden of licensing fees, inspections and technological upgrades. Uber and Lyft drivers are free from those costs.
Joe Farrugia approached council with some requests he said would "level the playing field" and create a market where companies like his Bram City Taxi could compete.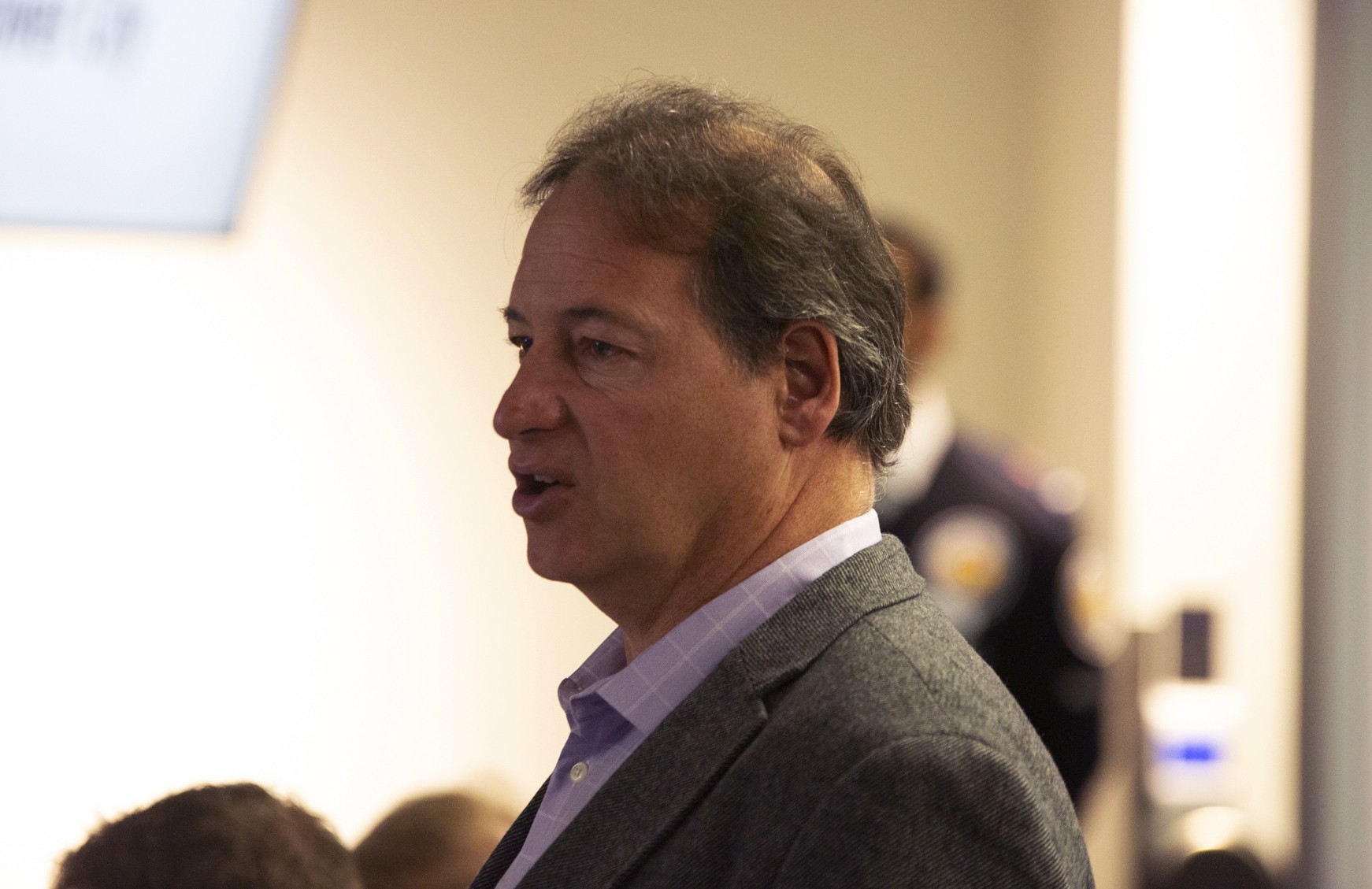 Bram City Taxi owner Joe Farrugia
"We're forced to take our taxis in once a year, twice a year, provide the paperwork, provide the safety [inspection]. ... That's not being done with those guys," Farrugia told council.
City regulations for taxis have, according to Farrugia, made being a driver untenable in the face of the cheap competition. Farrugia asked council to:
Reduce taxi plate renewal fees

Remove all licensing fees and, instead, have all taxicabs submit an annual safety certificate to the city

Not require that taxi plates be affixed to the bumper of the vehicle. Instead, require the driver to place a sticker onto its rear window

Not require in-car cameras in the cabs and emergency lights on the rear of the car. (Mississauga has implemented this regulation, which was put in place for safety reasons after criminal incidents involving cabs. Brampton's previous council turned down this request in September 2018)

Remove all stickers and decals inside and outside of the vehicles

Allow cab companies to conduct criminal record checks through a third party of their choosing
Councillor Martin Medeiros raised concerns about Farrugia's request pertaining to no longer requiring in-car cameras and the implications for public safety. "That is a challenge for me to understand. I understand that other municipalities do not require it [cameras], but as someone who is an elected representative here in Brampton, my duty is to my residents, and public safety is important," Medeiros told Farrugia.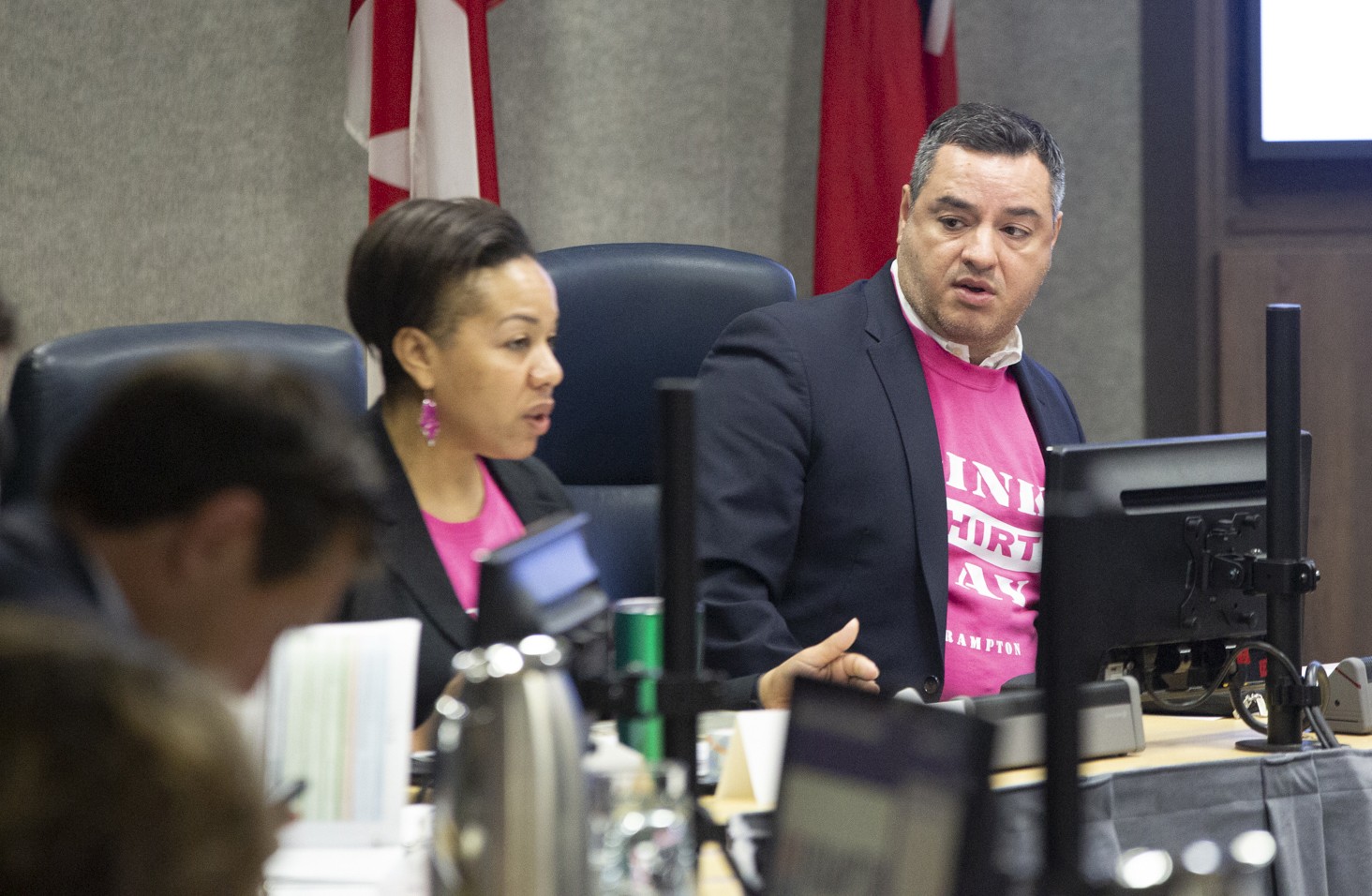 Councillor Martin Medeiros
Farrugia responded: "On one hand, the city will say the taxi is an independent business; on the other hand they're dictating what we do all the time. Meanwhile they have given the keys to the kingdom to the ridesharing companies."
Since rideshare companies are exempt from many of these regulations, including the requirement for cameras and safety lights, the taxicab industry feels the system puts traditional cabs at an unfair disadvantage. "It's a double standard," said Farrugia, adding: "The onus of public safety should not be put on the taxi industry."
Even if they belong to a traditional taxi service, according to an industry insider, 95 percent of drivers are independent, which means vehicle operators bear the brunt of the costs. The companies merely provide dispatching and administration.
It's not clear what the average annual cost is of complying with regulations, but a 2016 fact sheet from the city says it costs $3,616 to get a new licence and $402 to get it renewed. Limousine drivers have it a little easier. For them, both buying a licence and renewing it costs $252.
Uber drivers are free of most of the public regulations pertaining to traditional taxicabs. They have to own a vehicle and sign up with the company, fulfilling its requirements for drivers. They pay Uber a 20 percent cut of fares and potentially higher insurance premiums. City bylaws put in place last year also require rideshare companies to pay $20,000 for both new licenses and renewals to operate in the city. Additionally, $0.30 is charged per ride originating in Brampton.
According to a letter from Farrugia to city councillors, there are "currently 35 valid taxi plates sitting on the shelf at the city's licensing office. We anticipate many more will be off the road by March 1st as insurance policies expire." According to the insider, Mississauga's licensing office has 70 plates sitting on the shelf.
The idle plates suggest that the industry is shrinking and losing its labour. Former mayor Linda Jeffrey, in early 2016, moved to clamp down on Uber and Lyft.
"Ridesharing companies that are operating without proper licensing in our community have not made any investment from which they derive their income. This is patently unfair to all Brampton taxpayers," she said at the time.
She recognized the disadvantage cabbies were placed under and took steps to bring the transportation network companies into the city's fold. "I share your concern that such companies providing ridesharing services do not carry adequate insurance, safety inspections or driver training. In addition, these drivers fail to acquire proper police background checks that are required of all Brampton taxi drivers."
Rideshare companies were suspended in Brampton in 2016 but gained legal status last July after a lengthy and controversial consultation process, during which the taxicab advisory committee reviewed the city's Mobile Licensing Bylaw with input from industry stakeholders.
The city introduced stiff penalties for rideshare drivers who violated the initial ban, ranging from $5,000 to $100,000. The city brought Uber into the regulatory fold after two years of back and forth with the taxi industry.
The regulations, in addition to imposing the 30 cent per fare charge, require companies to collect vehicle and driver information, to check the driving and criminal records of all contractors, and ensure cars meet bylaw requirements. Dhillon's proposal to force rideshare drivers to prove they had insurance company authorization to operate commercial services was rejected, as was the idea of issuing electronic licences to track customer pick-ups.
Ultimately public demand for less expensive travel in a city highly dependent on the car is fuelling the rise of rideshare companies.
"Brampton's population is rapidly expanding, and our residents are demanding more flexible transportation options to move around the city and beyond," former mayor Jeffrey said in 2016.
Email: [email protected]
Twitter: @mansoortanweer
Submit a correction about this story