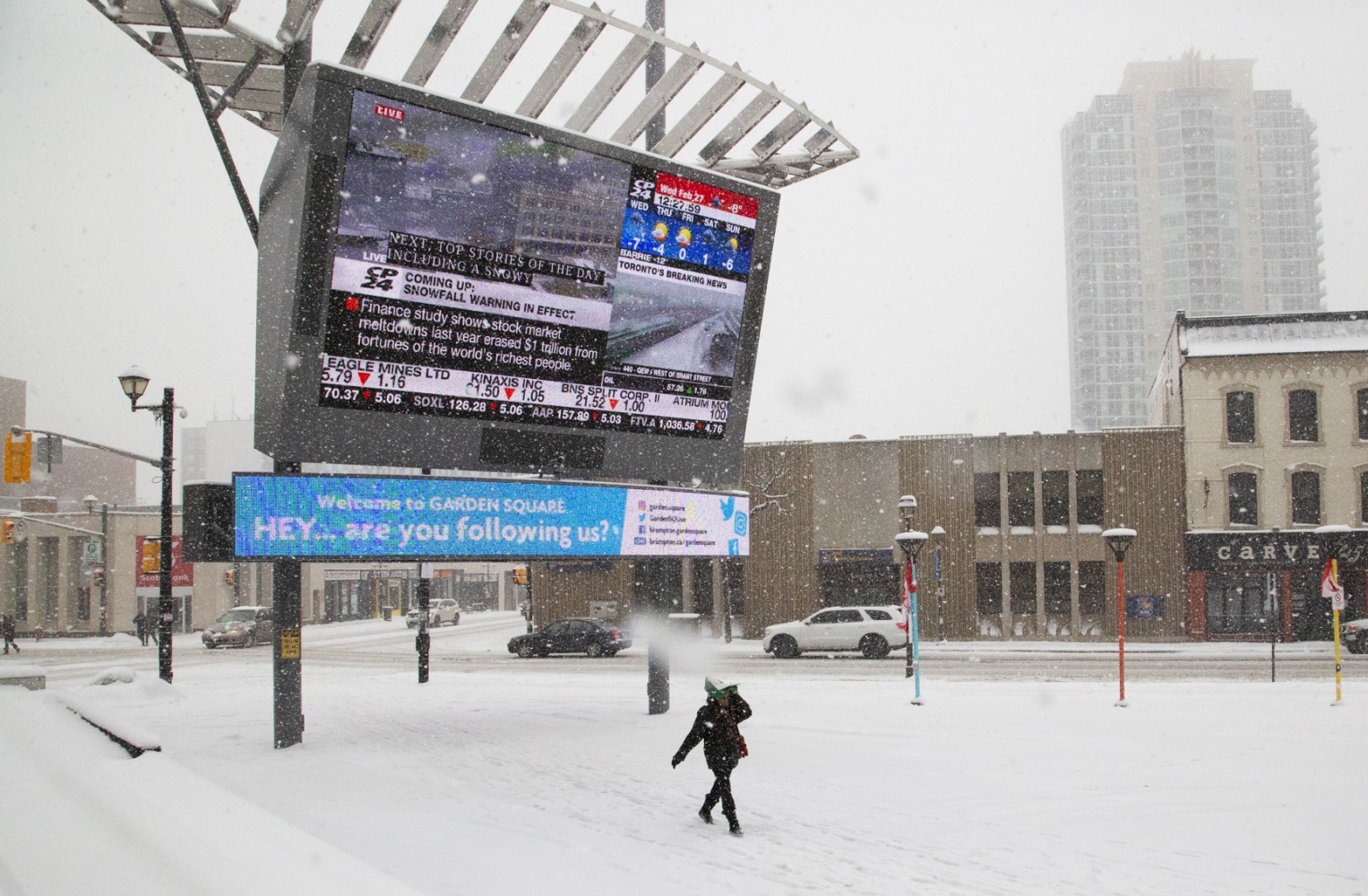 Photos by Mansoor Tanweer
Brampton eyes sponsorships, naming rights and ads as creative methods to earn extra cash
Brampton could raise some serious cash by generating sponsorships and selling naming rights to city buildings—in theory, at least. A new policy put before committee this week lays out the framework for doing just that, as part of a hunt for new revenues in a city far too reliant on residential property taxes.
The policy, which will go to council for final approval next week, creates a "centralized city-wide approach to sponsorship," according to staff, offering interested corporate partners a wide variety of items they could slap their names on as official sponsors. Everything from swim classes to community events and city programs would be available to sponsor, with a particular price tag. In theory, a company would pay the city to have its name attached to one of these events, similar to what Tim Horton's does with free community skating events in many communities. The company benefits from the additional exposure.
The most lucrative opportunity—also the most visible and potentially controversial—is that of naming rights for city facilities. The city has designated eight such facilities at the outset that could get corporate names.
These agreements can span several years but earn the city hundreds of thousands of dollars in annual revenue by allowing a corporation to affix its name to a community centre, sporting complex, or theatre.
Depending on the significance of the building, or what happens inside, companies could be willing to pay big money to have the thousands of visitors who cross the threshold of these facilities each year see their name on the building.
The sponsorship strategy and naming rights policy comes forward mere days after the release of the city's starting budget for 2019, in which staff have proposed a 0.8 percent residential property tax increase.
The below-inflation increase for the Brampton portion of the tax bill might suggest that all is well with the city's finances. But with a backlog of projects building up and an infrastructure gap stretching into the hundreds of millions of dollars in coming years, if the city wants to keep tax increases that low it will need to find creative ways to come up with more money.
Toronto, unique among Ontario cities, is allotted a variety of revenue tools under the City of Toronto Act, including a lucrative city land transfer tax and hotel tax, to name a couple. But it's unclear which of those tools would be allowed or could work in Brampton.
However, across Ontario, many municipalities have been turning to sponsorship arrangements and naming rights for city facilities to pull in a bit of extra revenue. It's an approach the city has tried before, with limited results.
In 2016, Brampton created a section within the economic development and culture department dedicated to sponsorship and corporate development. That was approved in response to a 2015 report that estimated the city was missing out on about $2.9 million in potential sponsorship and naming rights revenue. An analysis from 2015 stated the city was earning as much as $538,000 from cash and in-kind services annually from sponsors. According to the most recent staff report, about $200,000 has been secured in sponsorship revenue for 2019 just since mid-October.
Councillor Michael Palleschi described the amount as "fantastic," noting that a policy to streamline sponsorship opportunities has been "lacking over a number of years."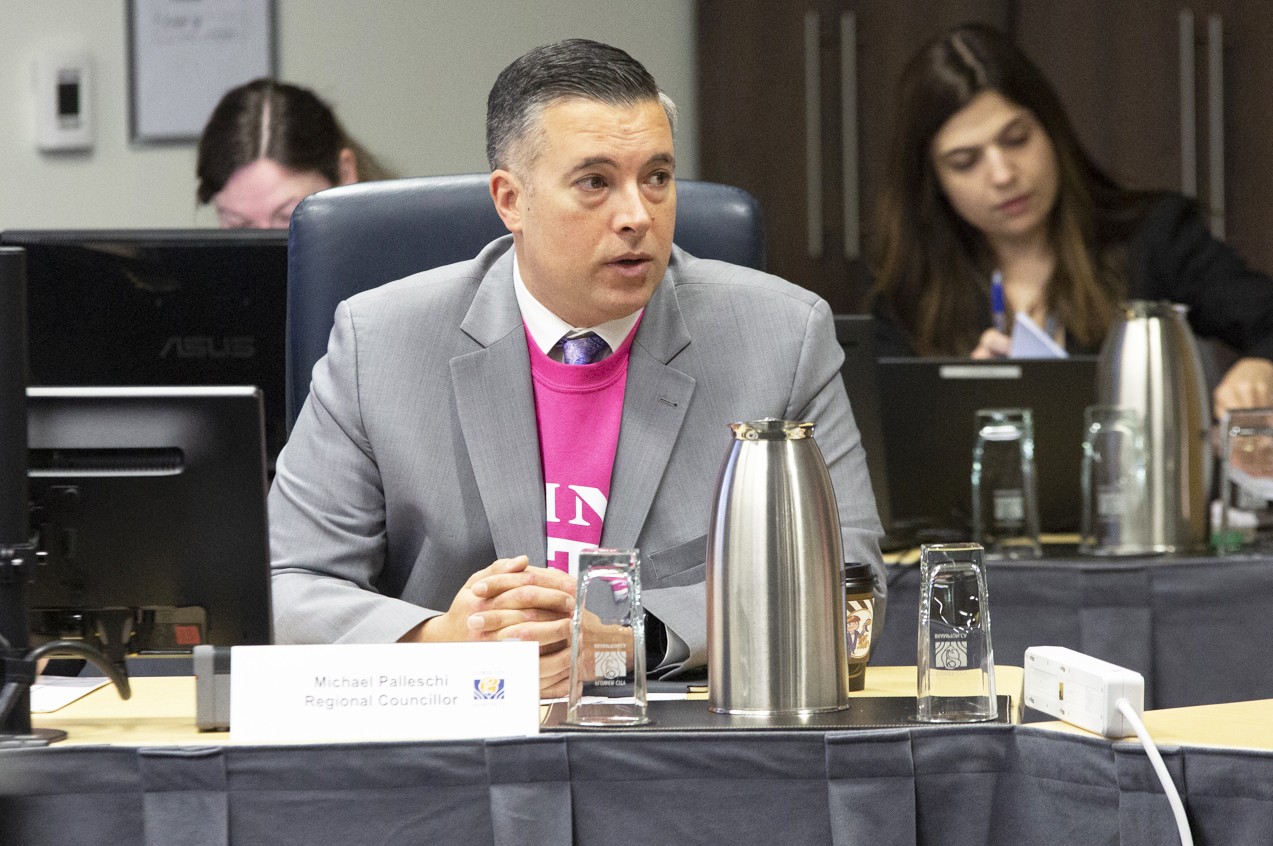 Councillor Michael Palleschi
Staff want to change that with this new strategy to boost profits under such arrangements.
"In the absence of a focused coordinated approach and strategy, the City has not generated meaningful revenue," the city report says.
There can be big money in naming rights. Arenas that host NHL teams, for example, routinely go for millions of dollars. Air Canada paid $30 million between 1995 and 2015 to name the home of the Toronto Maple Leafs and Toronto Raptors the Air Canada Centre. Now known as the Scotiabank Arena, the Toronto venue is a good example of how naming rights deals can increase in value over time. The July 2018 contract with Scotiabank to secure the naming rights will bring in $800 million over the next 20 years.
Shifting down in scale, Ontario Hockey League arenas also secure hefty sums for their naming rights. Housing developer Tribute Communities is paying $2.5 million to have the company name on the Oshawa rink that is home to the Oshawa Generals. Because the City of Oshawa owns the arena, it will take in roughly $250,000 annually over the 10-year deal.
Getting down to the municipal facilities level, Brampton can't realistically expect to pull in such large sums for its municipal facilities, but in terms of sheer numbers, the smaller amounts can add up.
"We're well positioned for the next five years," Tara Hunter, the manager for sponsorship and corporate development, told councillors.
The list of city facilities available for naming has been kept fairly short. The city's naming rights policy, which previously governed names for city streets, parks and open spaces, will now include buildings. The eight facilities open for sponsorships at the outset include the Brampton Soccer Centre, Gore Meadows Community Centre, South Fletcher's Community Centre, the Century Gardens Community Centre, the Flower City Community Centre, Dixie 407 sports park, Creditview Sandalwood Park, and Garden Square.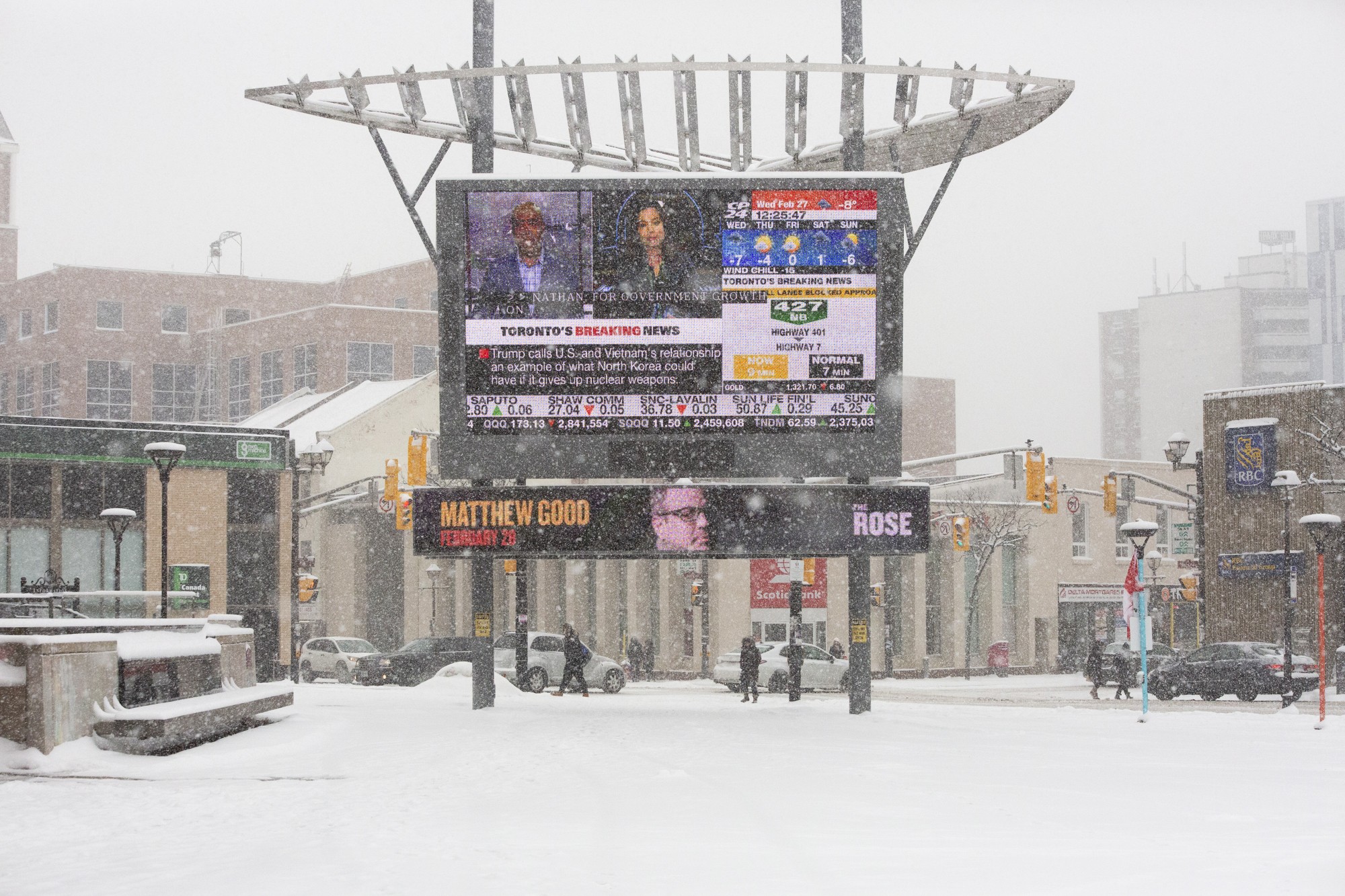 City staff have identified Garden Square as a potential source for naming rights revenue. A 2015 analysis suggested the space could be worth as much as $75,000 to have a corporate name attached to it.
Under the new policy, while these are approved for initial marketing by city staff, any final contracts and names will need to get council approval before moving forward. Additional facilities can also be approved by council and added at a later date.
The list was kept intentionally small to keep things simple and avoid issues with the public, Hunter says. The city is "trying to make sure that there's as minimal controversy or questions [as possible], or emotion that could be created as a result of trying to go after corporate naming rights.
"To be effective, we need to target," Hunter added.
So how does the city decide how much to charge?
The recent report is vague on valuations for facilities that made the shortlist, but the 2015 analysis goes into more detail.
In terms of finding a market value for city facilities, it really comes down to exposure, the size of the facility and opportunities for advertising inside it. A baseline can be created by tracking the number of unique visitors and assigning that number a dollar value, as each person who walks through the door will be seeing that corporation's name.
All of the city's facilities on the current shortlist were included in the 2015 analysis, and all carried decent valuations for naming rights and other opportunities for advertising inside the building.
The Brampton Soccer Centre has $189,000 of advertising potential, according to the 2015 report; Gore Meadows Community Centre, $145,000; South Fletcher's Community Centre, $294,5000; the Century Gardens Community Centre, $172,000; the Flower City Community Centre, $34,500; Dixie 407, $59,000; Creditview Sandalwood Park, $219,000; and Garden Square, $75,000.
The 2015 analysis also included several other city facilities and their potential naming rights/advertising revenue: the Cassie Campbell Centre ($192,000), Chinguacousy Park ($137,000), the Chinguacousy Wellness Centre ($115,000), the Earnscliffe Recreation Centre ($153,000), and even the Rose Theatre ($100,000).
That's not all, either. Other things that might garner naming rights revenues include public swims ($30,000), fitness programs ($20,000), city camps ($20,000), dances ($15,000), and off-leash dog parks ($20,000), to name a few.
The 2015 valuation is realistic in stating that not all of these will be sold in a given year, and valuations should be kept on the conservative side. However, the report does identify that major city facilities can account for nearly $2 million in additional revenue alone. Even if only 25 percent of these naming rights opportunities are sold at a given time, it could bring in approximately $480,000 annually.
The 2015 report noted that 5 percent to 10 percent of revenue should go to servicing costs, for signage, printing, etc.; 20 percent to 25 percent should go toward the costs of operating the program, including salaries, and promotion. The remaining 65 percent to 75 percent should go into general revenue, which could be used to improve facilities or programs, offset costs and/or help fund future priorities.
According to staff, any revenue received from these agreements would be returned to the city department responsible for producing them. However, Councillor Paul Vicente pointed out in the meeting that if council so chose, it could direct these funds elsewhere.
The 2015 valuation, created by the Centre for Excellence for Public Sector Marketing, noted that these funds should not be used to fund core programs and services, due to their tendency to fluctuate. But that doesn't mean funds can't be directed to vital areas, such as keeping up those very pieces of city infrastructure corporations are paying to name.
"The public are likely to have more acceptance of the City's sponsorship efforts if they see that at least a portion of the funds is being used to improve the programs and services offered to residents," the 2015 report says in recommending that the funds stay within the department to offset any costs associated with administering the program.
By 2015 estimates, even with program costs figured in, the city stands to earn approximately $1.9 million from potential opportunities.
Simple advertising is another area of untapped potential. Rink boards, electronic signs and the like can be opened up to private advertisers. Currently, the city's buses are the largest source of this kind of revenue, with those dollars being put back into offsetting transit costs.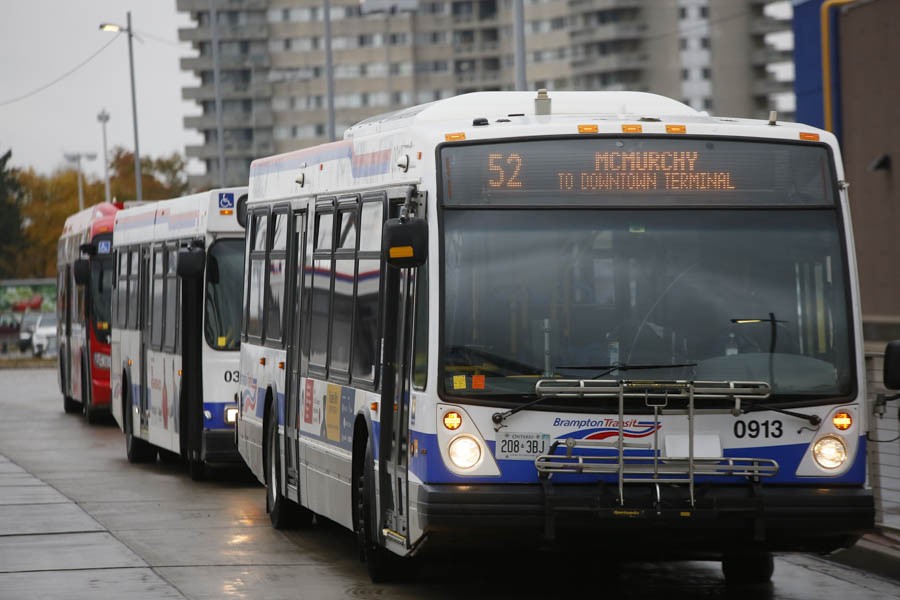 Council has asked staff to move forward with forming a digital advertising strategy to increase these opportunities, similar to the new city facilities policy. Screens in community centres, stand-alone digital screens like that adjacent to the Gateway Terminal, and screens on select CN rail bridges are all listed as potential examples.
Staff have recommended hiring a consultant to help develop this strategy. It's not clear how much that will cost, but it would be covered within the existing departmental budget, Hunter said.
Submit a correction about this story