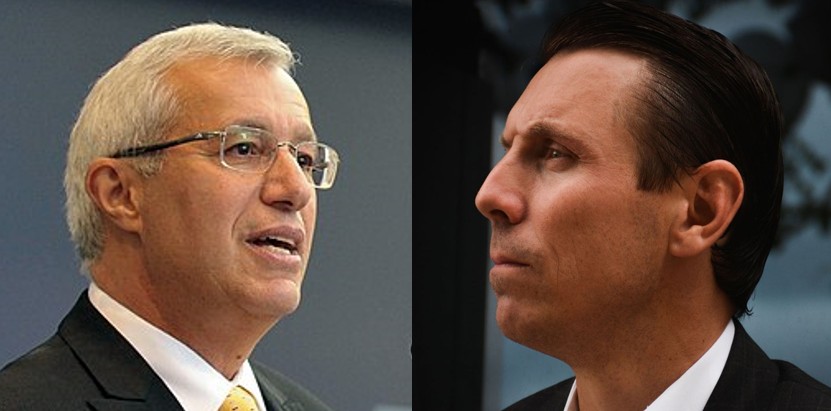 Photos by Joel Wittnebel/Flickr/Book cover Optimum Publishing International
Mayor Patrick Brown's publisher declares intent to defend against Vic Fedeli lawsuit
A lot has happened while Mayor Patrick Brown was away on a trip to India. Optimum Publishing International, who published Brown's memoir Takedown: The Attempted Political Assassination of Patrick Brown, has "retained counsel and served a Notice of Intent to defend [against] the defamation lawsuit brought by Victor Fedeli."
Dean Baxendale, owner of OPI, put out a press release on Friday signalling the publisher's intent to defend itself and that "Optimum Publishing will not be intimidated by multi-million dollar defamation suits, and will continue to give authors a platform to take on powerful institutions, governments, corporations and individuals, in order to tell stories that are in the public interest."
The mayor received Ontario Finance Minister Vic Fedeli's statement of claim during a Black History Month celebration that took place in City Hall earlier in the month. The document alleges that Brown made "false and defamatory statements" against Fedeli.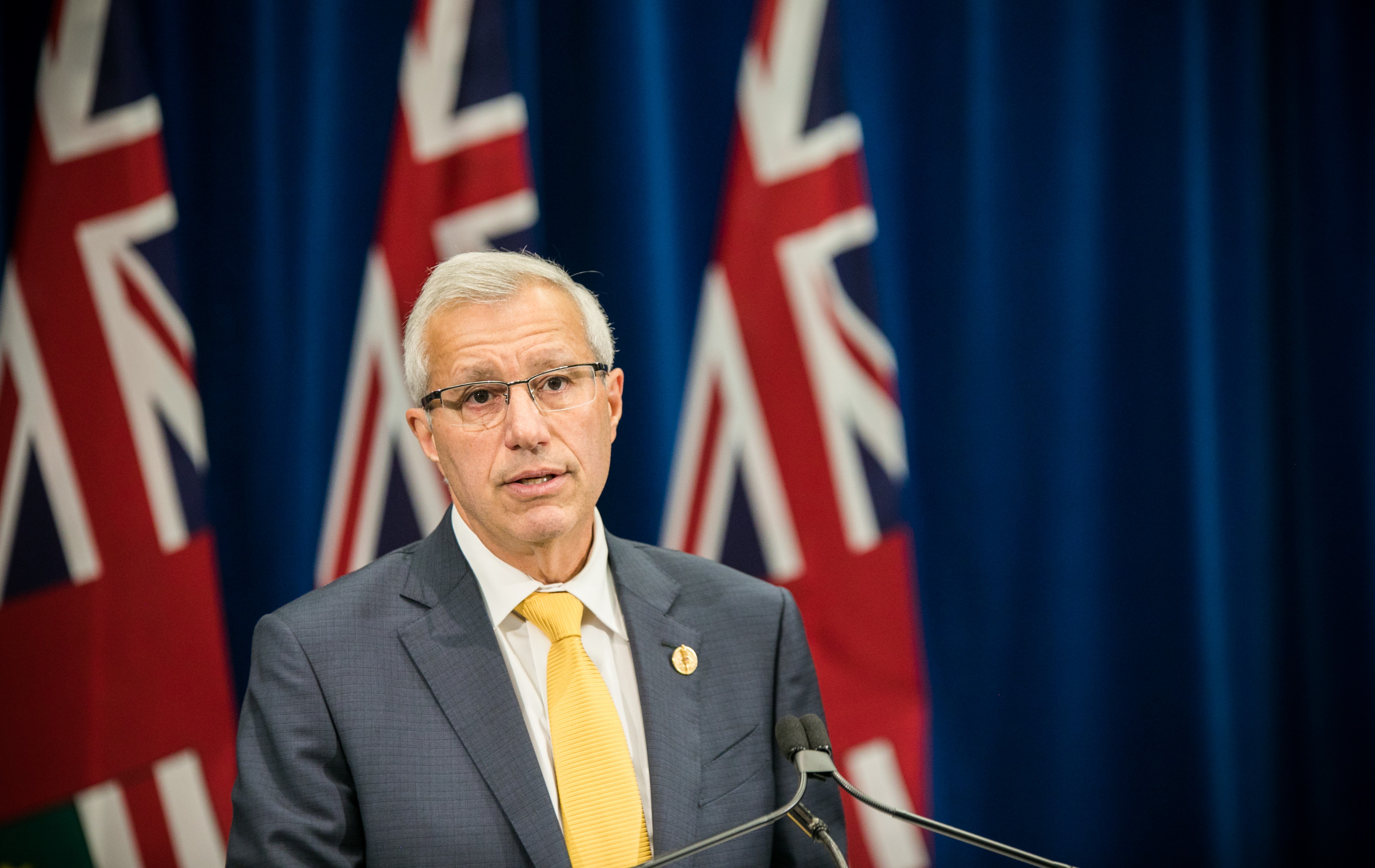 Finance Minister Vic Fedeli
Fedeli first declared his desire to file a defamation lawsuit against Brown and OPI in November, around the time Takedown was released. In a Twitter post, Fedeli said he had retained a lawyer and was "prepared to take whatever action is necessary to hold any person making these false allegations accountable."
The offending passages in the memoir claim that a PC party staffer approached Brown with allegations of sexual misconduct against Fedeli. Brown, who had been accused of sexual misconduct himself, attempted to highlight what he suggested was Fedeli's hypocrisy when the minister said, "I believe the women" who came forward with the allegations against Brown.
"He believed the women?" Brown wrote in his book. "I was surprised at Fedeli's cavalier, holier-than-thou attitude, given that he knew full well that he may have dodged a bullet himself."
He continued in the memoir: "A little known fact is that in December 2017, I received a handwritten note from an individual who worked for the party. In that note, she accused Fedeli of inappropriate behaviour."
Brown's book also attacks Fedeli's character, calling the finance minister, who served as interim party leader after Brown's resignation from the post, "duplicitous," and outlining his belief that "Fedeli was really becoming power hungry."
Premier Doug Ford acknowledged in the legislature that there had been a misconduct claim against Fedeli but said a third-party investigation into the complaint did not produce a "shred of evidence." On the same occasion, Ford, in his usual unfiltered, in-your-face style, attacked Brown and the allegations made in the book against another minister in his cabinet.
"Serious allegations from Patrick Brown? You've got to be kidding. With zero credibility? You actually have the nerve to come in here and throw these accusations? A person who attacks people who come out and say they have a mental illness issue—what message does that send across the province?" Ford said in the legislature, referring to excerpts pertaining to Minister of Social Services Lisa MacLeod.
In the book, Brown discusses how some others in the party believed that MacLeod faked a mental illness to "endear herself to the public" to garner more votes.
"Eastern Ontario organizers, including Terrance Oakey, Brian Storseth and Debbie Jodoin and some of her own staff, believed that MacLeod made up the mental issues she claimed to have suffered during the nomination races [for an Ottawa area riding]," he writes in one excerpt.
A common theme Brown returns to in his tell-all book is that MacLeod and Fedeli had "cut a deal" at Brown's expense and facilitated his downfall.
"She would back him to take over as permanent leader and in return she would be the finance critic. Likely, the deal included a senior post after the election, when and if they won."
Email: [email protected]
Twitter: @mansoortanweer
Submit a correction about this story