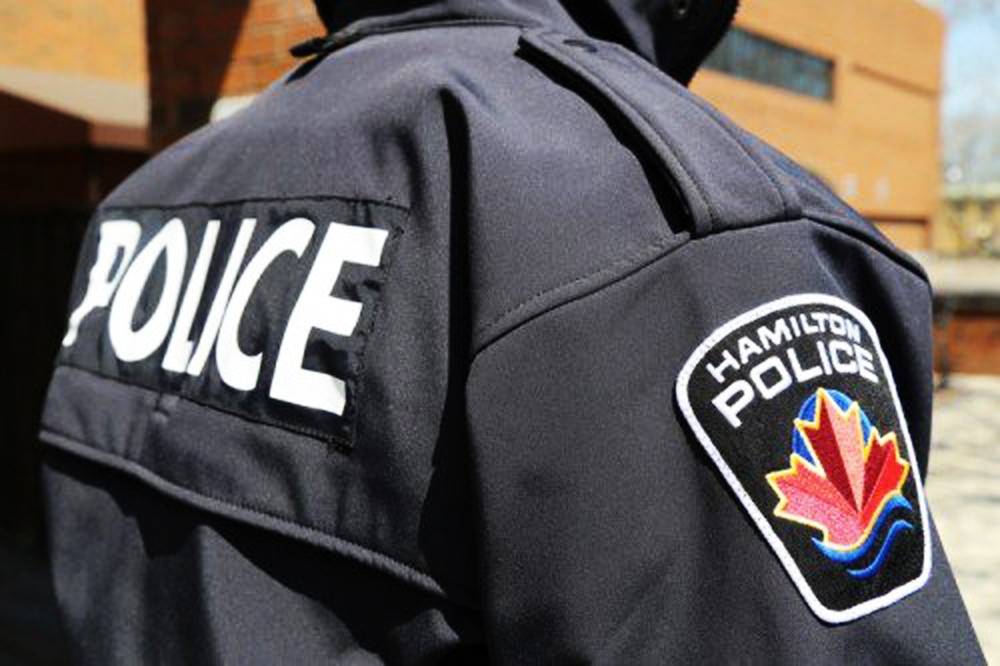 Photos by Mansoor Tanweer/Hamilton Police Service
Brown: "Still lessons to be learned" after Hamilton police end probe of PC nominations fraud
The police investigation into allegations of voter fraud in a Hamilton Progressive Conservative nomination, an issue frequently raised during Brampton's 2018 municipal election, has concluded with no charges being laid.
Mayor Patrick Brown was leader of the party during the time of the alleged fraud in the Hamilton West–Ancaster–Dundas riding in May 2017, and he remained under a cloud despite being told by Hamilton investigators there was no interest in speaking with him — a point often made by his opponent last fall, former mayor Linda Jeffrey.
"Hamilton Police Service has determined there is insufficient evidence to lay criminal charges in the investigation into allegations of voter fraud," according to Tuesday's statement.
The investigation was launched following a complaint from Vikram Singh, a candidate involved in the nominations process who claimed ballot boxes were being stuffed with fraudulent credentials. The fraud is alleged to have taken place at the "credentials desk" where voters are sent after encountering issues. Hamilton police identified many forms produced at this desk which appeared to have been falsified, bearing the names of individuals who hadn't attended the meeting; one even bore the name of a person who had died a week earlier. All these ballots were in favour of candidate Ben Levitt, who secured the nomination.
Despite those revelations, police found there wasn't enough to move forward with prosecution. The statement said police had reviewed the matter with the Crown Attorney and determined they didn't have the evidence needed.
Police had previously arrested two people in connection to the case, but they were later released.
"I am glad the Hamilton Police investigation has cleared party officials of any wrongdoing, but there [are] still lessons to be learned," Brown said in a released statement, adding that a successful string of byelection victories "caused some very vigorously contested nominations."
Brown said he had offered to be interviewed by the Hamilton investigators, but "there wasn't any interest."
"The [reality] is the people running nominations are all volunteers and are not equipped to handle nominations of this size. It's why after the HWAD nomination that I brought in PwC [PricewaterhouseCoopers] to provide third party oversight. I also wrote an op-ed in the Toronto Star recommending Elections Ontario run the nomination process. I still believe that should be the case."
Currently, there is no independent oversight by election watchdogs for either provincial or federal nominations.
The investigation, which remained active during Brown's campaign to become Brampton's mayor, was a constant point of attack for incumbent Jeffrey, who used the allegations of fraud to question Brown's character.
"How can my residents trust you?" asked Jeffrey during one of the mayoral debates before the October election. Jeffrey has not released any statement following the closure of the Hamilton police investigation.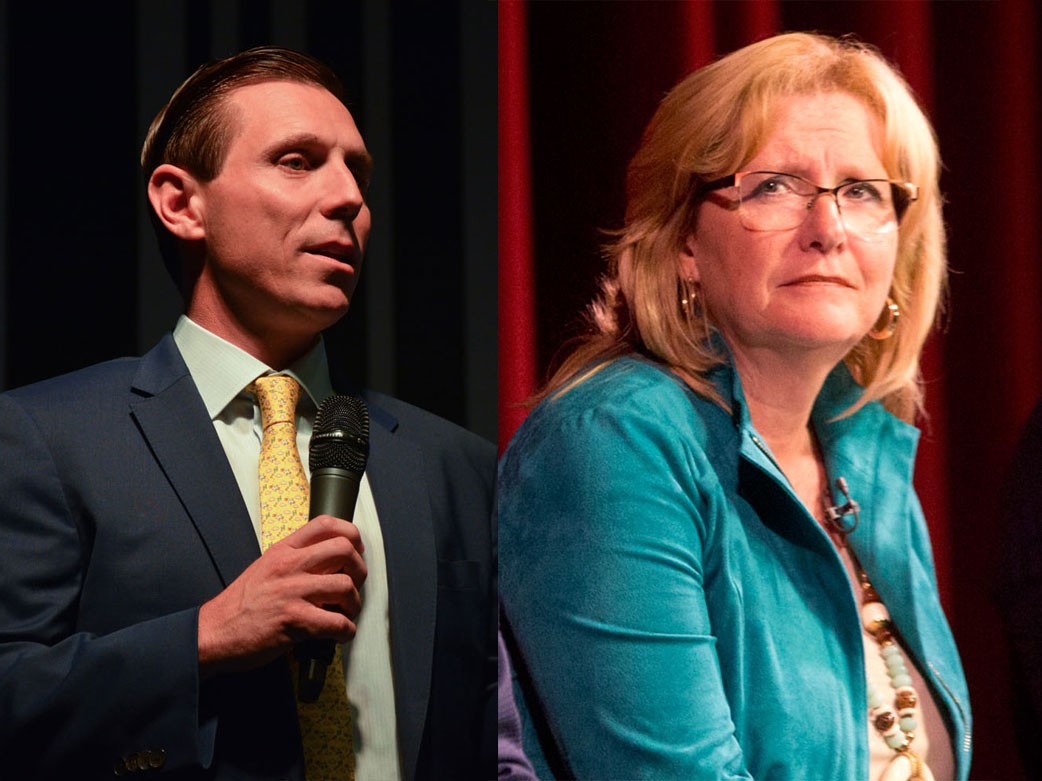 Brampton Mayor Patrick Brown and former mayor Linda Jeffrey
The process in the lead-up to last spring's provincial election brought allegations of authoritarian heavy-handedness under Brown's leadership. Other ridings such as King–Vaughan were riddled by complaints of confusion over voter rolls and foul play. It got so heated, police were called in to the nomination meeting. Following Doug Ford's victory as party leader, several nominations were set aside, including the Hamilton riding. A second vote was held, which Levitt also won. He eventually was defeated by the NDP candidate in the June election.
The Pointer questioned Brown on these issues in a September public debate during the mayoral election campaign, asking to explain a leaked email that revealed he had asked staff members to "get the result I want" in the Hamilton nomination.
Brown defended his wording, explaining that the rush of candidates seeking nominations with the PCs at the time was overwhelming. He said that with the PCs holding a 20-point lead ahead of the election, "everyone and their brother" wanted to run.
"It caused people to go to great lengths to try to win nominations," he said. "So when I say to party officials 'get me the result I want,' it's no shenanigans, no cheating, no one breaking the rules. And I was so frustrated by the fact that people were cutting corners that I became the first leader in Ontario politics to bring in third-party oversight."
After Brown stepped down in January 2018 amid allegations of sexual misconduct — which he has continuously denied — the party took over the nomination process.
"I am glad the Hamilton Police investigation has cleared party officials of any wrongdoing, but there [are] still lessons to be learned."
Brampton Mayor Patrick Brown
---
Responding to the Globe and Mail on questions about expanding Elections Ontario's mandate to include nominations, Ford's spokesperson said that, "Premier Ford is always interested in hearing about how the transparency and fairness of our democratic process can be improved."
"As for the PC Party statement, I realize Mr. Ford's decision to appoint candidates when he became PC Leader reduced any opportunity for messy contested nominations, but I do still prefer nominations over appointments. It's more democratic," Brown said. "The nominations we had during my time as Leader produced the vast majority of Premier Ford's caucus. He has a lot of talent in his caucus and on his front bench because of the nominations conducted during my time as PC Leader."
Email: [email protected]
Twitter: @JoeljWittnebel
Submit a correction about this story