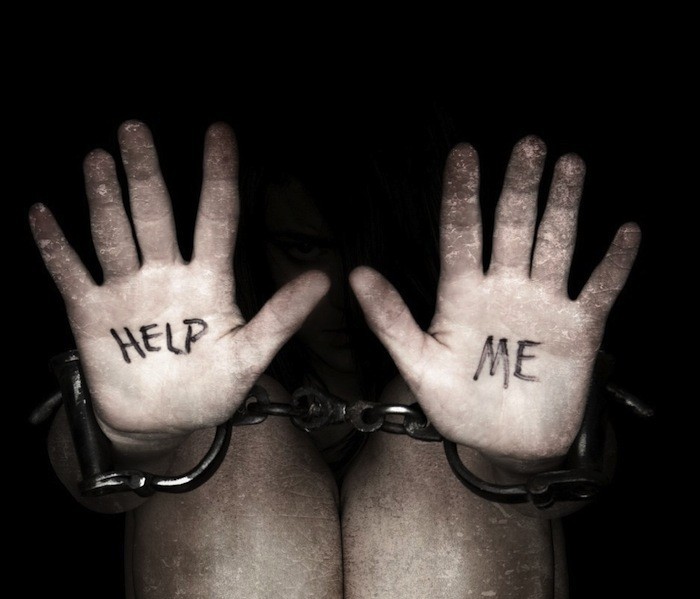 Photos Region of Peel/Flickr/Bawso
Peel Region becoming hotbed for human trafficking; police combat this modern form of slavery
Human trafficking is a crime that is viewed through a swirl of misconceptions and misunderstandings by the public. And it's one that will never be stopped until people begin to fully understand how this criminal activity continues to flourish.
This version of modern-day slavery, marked last Friday with Human Trafficking Awareness Day, draws in all kinds of people. Along with young women, among them a horrifyingly large proportion from Indigenous backgrounds, victims include at-risk youth, people with mental health and addiction issues, and migrant workers — like the 43 Mexicans freed by the OPP earlier this month, who had been brought in by alleged human traffickers and forced to work as cleaners at hotels in the Barrie area.
Peel Region is a hotbed for traffickers. According to data from 2018, Peel Regional Police conducted more than half of that year's human trafficking investigations in Canada.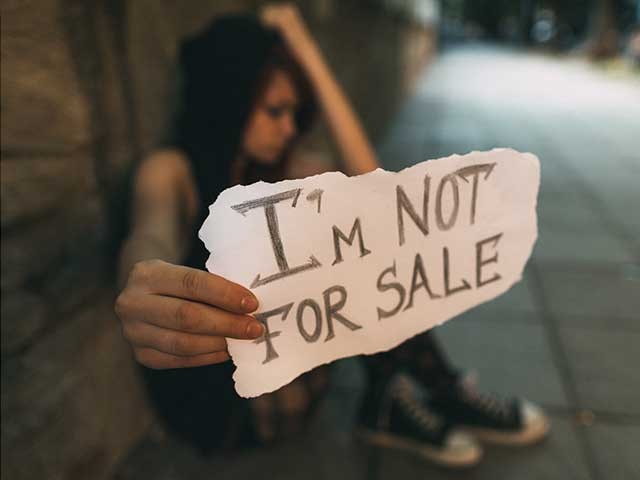 Police and a collective of dedicated community organizations have made steps in the right direction in recent years, but it's clear more needs to be done.
A number of elements factor into what makes Peel a desirable spot for traffickers, including geography and clientele. Ontario is Canada's main hub for traffickers, with Highway 401 acting as an artery for trafficking girls and women between major city centres. In 2016, Ontario accounted for roughly 65 percent of the police-reported trafficking cases across the country, and about 62 percent of those cases originated in the GTA.
The figures are startling, even more so because these crimes are thought to be vastly underreported. The mental anguish of sex trafficking in particular is that victims often form what's known as a "trauma bond" with their traffickers, emotional attachments that continue within a cycle of violence. Some trafficked women don't even recognize themselves as victims.
Peel Regional Police say battling human trafficking is a key priority for the force.
"This is a very real problem in the GTA, and despite stereotypes, it impacts people from across cultures and socioeconomic backgrounds," police said in a statement provided to The Pointer.
With a high prevalence of such crimes in their jurisdiction, the PRP has broken new ground several times in tracking down traffickers.
In 2007, the PRP became the first agency in Canada to proceed through the courts with human trafficking offences — cases that are widely viewed as complex and challenging not only to investigate but to successfully prosecute. Those efforts paid off in 2008, when PRP became the first Canadian police service to obtain a human trafficking conviction.
The majority of the PRP's targeted efforts against human trafficking are handled by a nine-person unit that not only investigates and charges traffickers, but also works to educate children and parents about the risks and warning signs.
It's a notoriously difficult crime to investigate.
"Human trafficking investigations are challenging because victims and criminals are constantly on the move, and victims are often too afraid to come forward for fear of being harmed," PRP spokesperson Sgt. Sarah Patten told The Pointer. "To keep up with this transient lifestyle investigators spend countless hours searching the web for victims and in particular scouring escort sites and social media."
"Human trafficking/vice unit officers are aware of the difficult circumstances that often result in victim recruitment and the tactics used by traffickers to groom, control, and exploit their victims," Patten continued. "These officers also work closely with assigned crown attorneys and service providers who have experience with these offences and understand the complexity of the issues."
Peel Region has had a strategy to battle human trafficking since 2016, the result of a collaborative effort among more than 22 community, law enforcement, and medical partners on the Peel Human Trafficking Service Providers Committee.
As human trafficking continues in Peel Region, the main thrust of the strategy is to raise awareness of this issue and help residents identify warning signs when they see them.
The human trafficking protocol provides an overview of the issue in Peel Region and, most significantly, streamlines supports for survivors.
Using funding from the Ministry of Community and Correctional Services, Family Services of Peel and the Peel Institute on Violence Prevention are studying the problem in the region, which advocates say is actually more prevalent here than in Toronto or the country as a whole.
The group's research efforts are aimed at identifying survivors of human trafficking in Peel, the unique services they need, and how the community's response to these needs could be improved.
To date, the group's completed efforts have included streamlining services for mental health, addiction and trauma; creating an advisory committee on the issue; and analyzing available data and literature in Peel Region.
This isn't easy, as data is sparse. There is no central collection point for this information, and institutions must rely on police data that may be incomplete or not up to date.
Police data shows instances of human trafficking in the region may be decreasing. In 2015, the force made 39 arrests and laid 244 charges related to sex trafficking. These charges range from living off the avails of prostitution, human trafficking and forcible confinement, to drugs and weapons charges. The instances decreased to 17 cases and 79 charges in 2018.
Investigators within the unit work collaboratively with vice and other police task forces to learn as much as they can about the perpetrators. If police can get a trafficker off the street on drugs or weapons charges and behind bars, it may get a survivor out of their clutches even without a human trafficking conviction.
The numbers don't provide a full picture of the issue in Peel, due to the transient nature of these crimes. Trafficked women may be taken from here and sold for sex in other areas of the GTA or Ontario, or be brought in from other areas and kept in local hotels.
Regional council has recognized that more needs to be done to study the problem in Peel.
Following a presentation to regional council last June from Sandra Rupnarain, director of client services for Family Services of Peel, council unanimously endorsed a three-year, $1.8-million pilot program to coordinate support among a core group of agencies working on sex trafficking prevention and survivor support.
Since that time, the region has been working collaboratively with the PRP, the Peel Children's Aid Society and other service providers to improve access to these services across the region. This will be accomplished through creating a core services "hub" and an emergency house to provide services for four to six victims of sex trafficking as the survivors begin to rebuild their lives.
The Ontario government has also started to make a more concerted effort to assist municipalities and police forces in investigating these crimes, prosecuting traffickers, and helping survivors once they escape.
The province also pointed to its ongoing efforts to assist local police forces in the effort to stop traffickers.
In a joint statement released on Friday, Human Trafficking Awareness Day, Lisa MacLeod, minister for children, community and social services; Sylvia Jones, minister of community safety and correctional services; Labour Minister Laurie Scott and Attorney General Caroline Mulroney highlighted several ongoing efforts.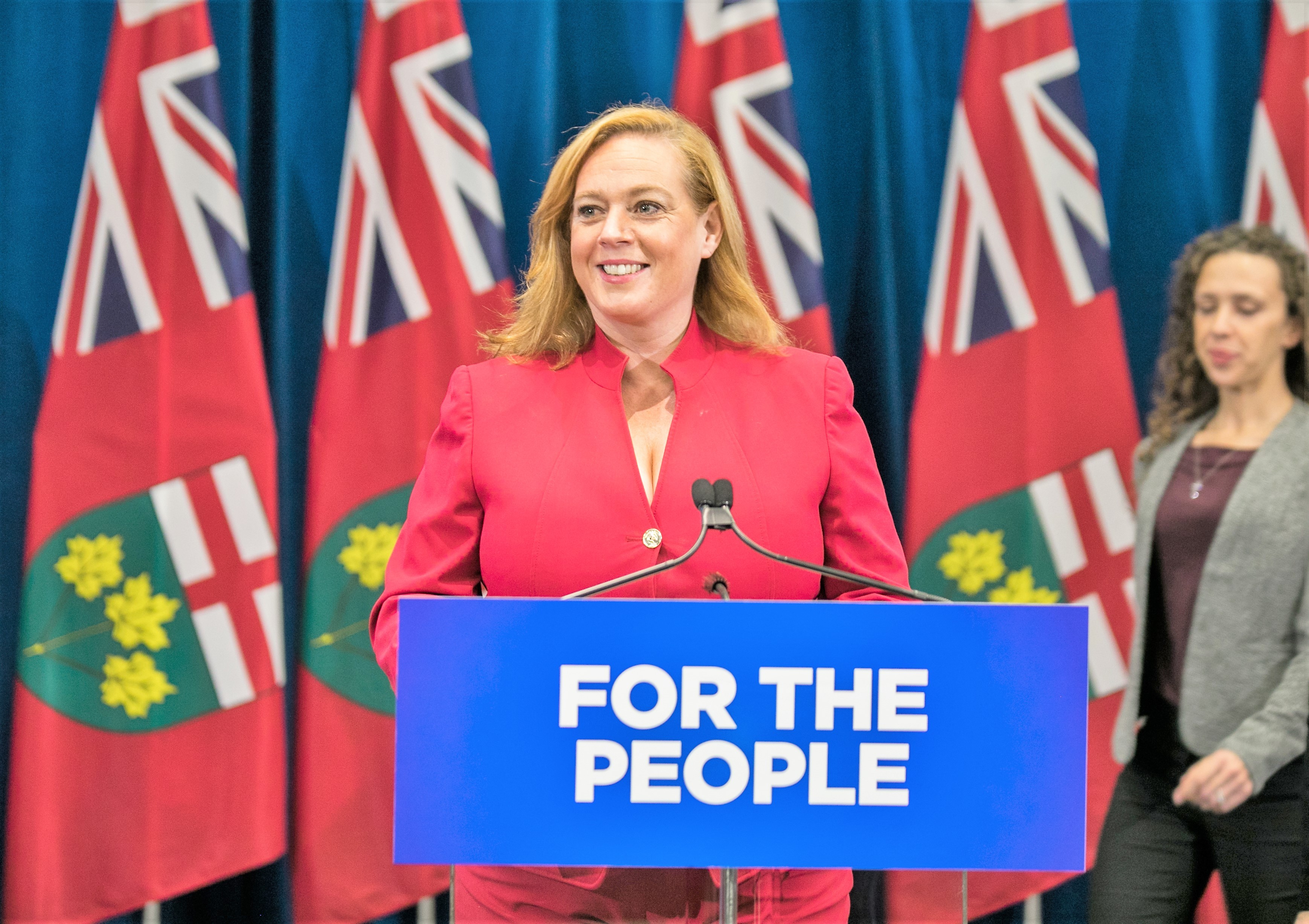 Minister of Children, Community and Social Services Lisa MacLeod
In 2018, the province established a sex trafficking roundtable, along with partners in the federal government, aimed at discussing ways to stop trafficking.
Unfortunately, the ministers noted, the public is still painfully ignorant of the problem.
"Sadly, many people have no idea that this is happening in their own communities. Raising awareness is an important part of protecting people from falling victim," the joint statement said. "Our government will continue to stand with our police forces on the frontlines working to ensure the security of people.
"We must recognize and understand that human trafficking dehumanizes, devalues and exploits people in our communities. Recognizing and understanding these uncomfortable truths are necessary to be part of the chain of prevention and protection," the statement continues. "Human trafficking cannot continue, but it will if we ignore and normalize it. We encourage everyone to learn the indicators, and to help by spreading awareness and talking openly about this terrible abuse. You could be helping to save a life."
Worldwide estimates put the number of people affected by trafficking in some form worldwide at 20.9 million.
Victims in Canada are most commonly young, white females between the ages of 14 and 22. The perpetrators are generally not much older than their victims, and are both male and female. One of the largest misconceptions surrounding human trafficking is that these women are brought in from other countries and are made particularly vulnerable by being isolated from family, with very little in resources. While such cases do occur, government statistics suggest the vast majority of women being trafficked in Canada, about 90 percent, are Canadian.
The numbers of young Indigenous women drawn into these crimes are particularly jarring: while only 4 percent of the Canadian population identifies as Indigenous, more than 50 percent of sex trafficking victims are Indigenous.
"Ontarians must understand that human trafficking is a sophisticated business with powerful interests driven by a market that increasingly is targeting younger and younger Indigenous women and girls," the statement said.
Cora McGuire-Cyrette, executive director of the Ontario Native Women's Association, said bluntly that more attention needs to be paid to the issue in the mainstream media.
"We need more media stories that support Indigenous women's strength, leadership and resiliency in the fight against human trafficking, which remains almost invisible in the media," she said. "It is the collective responsibility of journalists to take the opportunity on Human Trafficking Awareness Day to change misguided public perceptions, not reinforce them."
"Behind every human trafficking story is a human story. The story of someone's mother, sister, daughter, who is fighting against overwhelming odds to lead the safe, prosperous life that each and every one of them deserves," said ONWA president Dawn Lavell Harvard.
Online sources offer opportunities to learn more, but the beginning of the human trafficking process can be spotted by a parent or other observer paying close attention.
It typically starts with luring, when a trafficker spots a potential victim and starts a conversation to gain as much information about her as possible from the beginning of a relationship. The process continues with "grooming," with the trafficker forming a close relationship with the potential victim, pulling her away from normal social groups and family, buying her things and generally keeping her happy. After a relationship is formed, the trafficker reveals his true motives, switching to coercion and manipulation to exploit her.
Peel police note that each case is different, and sometimes the warning signs can be hard to spot, but they suggest this list of things parents can do:
Stay informed about your child's social and school life

Talk to your child about inappropriate requests from people they do not know.

Make the effort to know the people/friends involved with your child (not just their nicknames).

Monitor social media accounts and set rules for online activity.

Stay current with apps and social sites your child is using.

Educate your child on healthy social and romantic relationships and how to identify abusive ones.
Police encourage individuals to come forward and report suspected human trafficking incidents to the Major Drugs and Vice Unit by calling (905) 453-3311, ext. 3555 or 3515. Information may also be left anonymously by calling Peel Crime Stoppers at 1-800-222-TIPS (8477), or by visiting www.peelcrimestoppers.ca or by sending a text message to CRIMES (274637) with the word 'PEEL' and then your tip.
Email: [email protected]
Twitter: @JoeljWittnebel
Submit a correction about this story