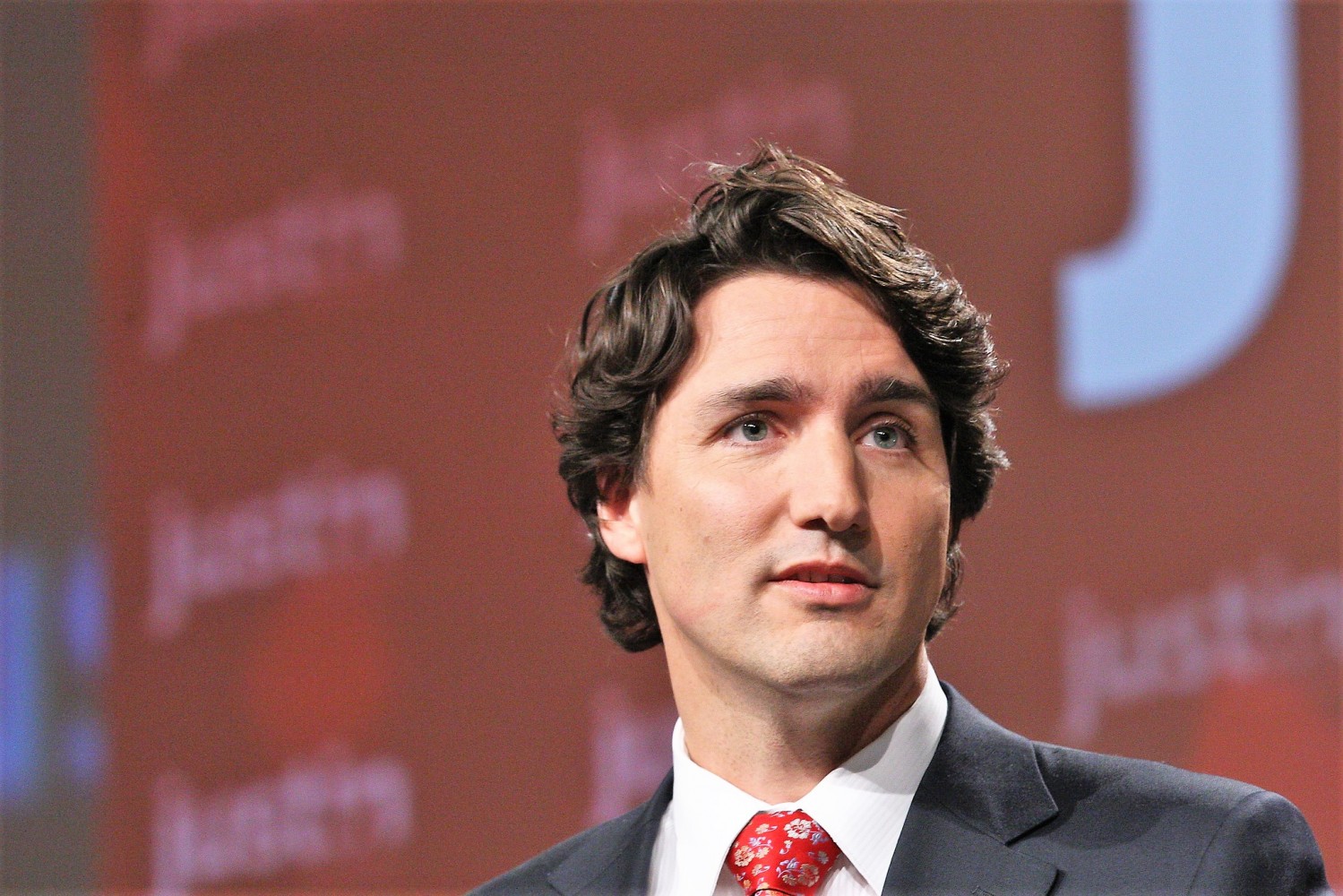 Photo from Flickr
Too big to fail?
The 1920s was the most glorious and destructive decade in the short but uneven history of capitalism. Nearing the end of this ten-year rush to America's ownership over global power, the country had amazingly overtaken all the European colonial dynasties to become the largest economy in the world, by sheer grit, enterprise and determination. What our not-so-humble neighbours call American Exceptionalism.
But the fundamentals didn't look right. Workers had practically slaved to drive unheard-of corporate expansion and profits. Owners and a tiny shareholder class, about one percent of the population, held almost 40 percent of the assets. Banks were unregulated and over-extended themselves to borrowers desperately seeking to expand businesses and to individuals who saw credit as a way into the emerging American dream. Stock markets went on a dizzying and doomed run, and the entire western world rose on a wave of economic prosperity – fueled by innovation and a lack of regulatory controls.
Then, on Oct. 24, 1929, as the Roarin' 20s were just days away from sliding into a new decade, it all collapsed. The money on Wall Street and Bay Street vaporized into the ether. The market equivalent of $396 billion was gone in an instant. Some overwrought investors committed suicide. In the U.S. alone, 9,000 banks, the bastions of pinstriped conservatism and stability, disintegrated. Thousands of businesses worldwide shut their doors. Unemployment hit double-digits, then ticked further upwards. The world fell into a deep mordant funk. John Steinbeck's The Grapes of Wrath captured the overwhelmingly desperate mood that spread across much of the world, as the Joad family moved west from the Oklahoma dust bowl to seek out California's untapped opportunity. The D-word (Depression) emerged, summoned to describe both the economic and societal condition. Faith in the capitalist system went on life support. It spawned another D-word: dirty – used to describe the 1930s.
The political axis shifted, too. Totalitarian regimes sprouted like poisonous mushrooms. They promised a quick fix to sick systems, both economic and political. These spawned abhorrent regimes ruled by thugs masquerading as high officials: Germany (Hitler), Italy (Mussolini), Spain (Franco), and an ultra-nationalist in Japan (Tojo). Another killer, Stalin, ruled over the Union of Soviet Socialist Republics, which was built on a new economic theorem, communism, under a ruling system that purported to value collective rather than individual protection, which summed up the central moral of The Grapes of Wrath, considered Steinbeck's masterpiece. It won the Pulitzer Prize for its depiction of misery among migrant farm-workers in the face of rising corporatism and was a primary reason for his Nobel Prize. Almost 15 million copies of the book have been sold worldwide.
Eighty years after its publication, many around the world are once again wondering who the system works for.
Once again, skepticism over government's relationship with a new, broader, form of troubling economic interest is kicking up, but this time in countries such as Canada and the United States, once the great protectorates of democracy. This new interest, a type of kleptocracy seen in overtly corrupt countries like Russia and Venezuela, is a creeping justification for democratic governments and their leaders to behave in alarming ways.
Donald Trump is playing loose and fast with the rule of law and clawing at the institutions that were built to insulate it from those who benefit by subverting its protection of the public. A New York Times report last week included the latest bombshell allegations – how Trump, while multiple investigations continue to probe involvement by Russians to affect election results and his possible financial entanglements with them, tried to place a friendly official at the head of an ongoing New York federal probe that will reportedly lay bare his closeted financial past.
---
Canadians are also watching firsthand how a political scandal is seeded by economic and financial interests.
It's making many ask: is capitalism really on the up and up?
Did aides of Justin Trudeau put undue influence on former Justice Minister Jody Wilson-Raybould to try to save SNC-Lavalin from serious criminal prosecution over corruption and fraud charges? Is it a scandal for government to do all this in hopes of saving a Canadian-built company that employs thousands of innocent taxpayers?
On Thursday, during a contentious justice committee meeting, the government's top mandarin, Michael Wernick, clerk of the Privy Council, was asked what the hell happened between the Prime Minister's Office and Wilson-Raybould. Did she get word from a higher-up (maybe the Prime Minister himself?) to assist SNC to avoid criminal charges and seek remediation instead? After all, this would allow the company to continue bidding on rich government projects and ensure its survival and that of its workforce.
A criminal conviction would result in a bleak future, maybe even closure. But is it the role of the Prime Minister or his ideological soldiers to protect entities deemed too big to fail, even if they continue to flounder time after time?
---
There was plenty of psychological distress for those holding shares in SNC-Lavalin, the Montreal-based global EPC – engineering, procurement and construction – company that employs about 50,000 people worldwide, on Jan. 28, after the company issued a press release to prepare investors of bad news ahead of the next quarterly earning report (which came out this past Friday). The stock price closed at $35.01.
The line representing its share value, which determines the worth of a publicly traded company based on its market capitalization (the cost of each share multiplied by the number of total shares issued), had moved across the daily stock chart up until the previous Friday, Jan. 25, when it closed at $48.50 at the end of the trading session. But that Monday it fell off a cliff, dropping near its baseline of $30.
SNC-Lavalin had lost about $2.37 billion in value over the course of one business day, roughly 28 percent of its worth. That was ten days before the Globe and Mail alleged that aides working with Trudeau had tried, unsuccessfully, to pressure Canada's attorney general to authorize the use of a newly established feature of the criminal code, a "remediation agreement" (which was passed through an omnibus budget bill by the Liberal government and came into full effect this past summer), to address charges of fraud and corruption laid against SNC-Lavalin in 2015 for allegedly using bribery to get government business in Libya more than a decade ago. Trudeau has denied the allegation of trying to pressure former attorney general Jody Wilson-Raybould, who was removed from the role in a January cabinet shuffle by the Prime Minister shortly after his alleged actions. After she was named minister of Veterans Affairs, the Globe story broke, and Wilson-Raybould resigned that post less than a week later.
The introduction of the new remediation option (the system has yet to yield an agreement in a case), which has to be offered by the federal public prosecution service and approved by the attorney general, was lobbied for by SNC-Lavalin after it was charged. It would allow the company, like other corporations in countries that have a similar legal mechanism, commonly called a deferred prosecution agreement, to avoid a criminal prosecution, the lengthy court trial and the possibility of a conviction and jail time for employees, which could also lead to a ten-year ban on bidding for federal contracts and cripple the 108-year-old firm.
Remediation, if offered and approved, would instead demand that SNC-Lavalin recognize its wrongdoing and admit its responsibility, pay penalties established under the agreement, forfeit to the federal government all the financial benefits received by the company through its wrongdoing, put in place corrective measures, pay for any harm done to victims and the community, and hold accountable individuals within the organization responsible for the wrongdoing.
Under the criminal code, which gives power to the new remediation mechanism, the section detailing the factors that cannot be considered includes one key provision: that if the original criminal charges include an alleged violation of the Corruption of Foreign Public Officials Act, which was leveled against SNC-Lavalin, the federal prosecutor, in determining whether or not to offer remediation instead of a prosecution by public trial, "must not consider the national economic interest."
Despite SNC-Lavalin's aggressive lobbying to get the new remediation mechanism in place shortly after the fraud and corruption charges were laid and the Liberal federal election victory in 2015, the company's efforts to influence officials and secure a remediation agreement failed. Last September, the prosecution service informed the company it would not be invited to participate in a remediation, meaning the case would proceed to trial —a decision SNC-Lavalin is challenging in federal court. Wilson-Raybould, prior to her removal as attorney general, did not turn around the federal prosecutor's decision. However, the new AG, David Lametti, appointed by Trudeau to replace her, has left open the possibility that he might override the prosecution service's earlier decision and move toward a remediation settlement with SNC-Lavalin, instead of a trial.
During last week's justice committee hearing, Wernick was insistent during his testimony that the PMO didn't direct anyone to influence anything in any inappropriate way. Still, the acrid smell of corruption hovered after his testimony, and might not clear until Wilson-Raybould speaks to the same committee this week, unless rules of privilege leave the key lingering questions unanswered.
Some say the Liberals are just doing what all governments should do: protect the interests of a Canadian company and its workforce, especially since SNC-Lavalin insists it has cleaned up its act and has a new board of directors. It claims to be one of the most ethically driven firms on the planet.
Others contend that the government is over-eager to do the bidding of SNC-Lavalin because it's seen as too big to fail. Let justice run its course, they say, and if it is found guilty, pay the consequences.
---
A couple of things have been lost in this push and pull. The reason for the disintegration of almost $2.4 billion in the company's value less than two weeks before the allegations dropped was its energy unit's reported over-exposure to Saudi Arabia amid a diplomatic dispute between the oil-producing giant and Canada. There was also vague information in the Jan. 28 press release about problems with a major mining operation which CEO Neil Bruce described as "unacceptable." Analysts have questioned how the company's management continues to bungle decisions and fails to mitigate the types of risks that are ubiquitous in the industry, while carrying out a ham-handed lobbying effort to avoid a federal criminal prosecution.
Bruce held a conference call Friday, after the company posted its quarterly results – which were not very good: a loss of $1.6 billion for the fourth quarter of 2018; revenue plummeting to $2.56 billion, down from $2.92 billion, and a slash in its quarterly dividend by two-thirds, to 10 cents a share – down from 28 previously. There's a pretty good chance that when markets open Monday morning, another sell-off will begin. Does this sound like the type of company a Prime Minister and his government should be falling on a sword for? Regardless of the political and economic stakes ahead of an election, there comes a time to cut bait.
Another problematic aspect of the justification to help SNC-Lavalin is the inherent contradiction behind its plan to "vigorously defend" itself in the court case, in which it intends to "defend itself and plead not guilty in the interest of its current employees, families, partners, clients, investors and other stakeholders," according to the 2015 press release it issued when the fraud and corruption charges were laid. It stated that those charges stemmed from the actions of former employees in Libya and that the company had since dealt with them, while cooperating fully with authorities. On Friday, Bruce said his firm has been placed at the centre of the unfolding political scandal, and added that the company's hard-working employees are being used "as pucks in a political hockey game."
It's a murky question as to how it will be possible for the company to plead not guilty and proceed through a criminal trial that's fair and free from any hint of corruption or bias when, by seeking remediation under the terms of that process, the company has effectively admitted to wrongdoing.
Under the terms of the remediation mechanism, in the amended criminal code, if the company has met the requirements that trigger an offer to settle through remediation, including SNC-Lavalin's assertion that the wrongdoing by former staff and the impact have been addressed, then why did the public prosecution service decide instead to move forward with a criminal trial? Of course, SNC-Lavalin will likely argue this in its ongoing legal challenge of the prosecutor's decision to not pursue remediation.
The company wants to focus on its financial performance, Bruce said Friday. They want to do this despite the more compelling narrative surrounding Wilson-Raybould's exit from cabinet and the possibility it was tied to political influence.
The issue revolves around the company's desire to settle allegations that employees bribed foreign officials in Libya to secure work in 2012, while maintaining its innocence. The RCMP said that between 2001 and 2012, SNC-Lavalin paid almost $48 million in bribes and defrauded various other entities of almost $130 million.
A remediation agreement would have offered the company the opportunity to avoid a ten-year ban on bidding for rich government infrastructure projects.
During his committee testimony last week, the 61-year-old Wernick, a veteran of 30-plus years in the bureaucracy, ably stickhandled through inquiries about the government's treatment of Wilson-Raybould, and insisted nothing was done by the ruling Liberals to infringe on her independence.
Bruce said Friday: "We've done nothing wrong as a company and none of our current employees have done anything wrong. We've never asked that the charges be dropped, we've never asked for anything to be circumvented outside this judicial system." He hopes everything will be cleared up "outside of court," and the remediation solution will best serve the public's interest – and the company's. Adding: "Our employees... don't deserve it, and frankly we've had enough." Again, the CEO's words seem like a jumbled contradiction. He says his company has "done nothing wrong" then angles for a remediation solution that demands the company admit to the charges of wrongdoing leveled against it.
The economic fallout from the company's past misdeeds continues to wreak havoc with its reputation and potential prospects. That was revealed in its earnings report. Even the ratings agency S&P downgraded its credit rating, and that means the company will see the cost of borrowing jacked up.
---
It makes one wonder if this is a company worth saving and who our government is working for? SNC-Lavalin, while it faces the potentially devastating criminal charges, lobbied government officials 19 times since the start of 2017, including its successful efforts to amend the criminal code to have a trial avoidance mechanism through remediation introduced in Canada. Not something most could do to avoid suffering the consequences of wrongful behaviour. Changing the law is now a routine part of the corporate world in democracies like Canada and the U.S..
What's the price to pay if elected officials don't play ball?
Wernick insisted the demotion of Wilson-Raybould from the justice ministry had nothing to do with her making a potentially unfavourable choice over how justice should be meted out to hold SNC-Lavalin accountable for its alleged wrongdoing. It was simply a shuffling of cabinet positions after senior minister Scott Brison suddenly announced his departure from politics and resigned his treasury board post, sending Wilson-Raybould to veterans affairs, which Wernick insisted was not a demotion. That obviously irked the member from B.C., who jumped the shark and resigned to simply sit as an MP.
Wernick dismissed charges by Opposition critics that it was an example of shameful political bullying and that the sitting party is trying to put its big thumb on the scales of justice. He said there was nothing political about his comments since he's served seven administrations over the years. He said he warned the former justice minister in mid-December 2018 about the dire economic "consequences" of criminal proceedings against the Canadian firm. He readily admitted discussing issues like the option for a remediation agreement that would serve as an alternative to prosecution for the Quebec-based global engineering company.
He insisted the federal government's regime of oversight is solid, with no less than 14 entities to ensure Canadians that the highest level of legislative authority in the land works for the people and itself follows the rule of law.
But he then brought up a common Liberal trope, that the party knows best for Canadians. And even though his words appeared to contradict the very language of the remediation mechanism he endorsed —that it is not to be used to protect the "national economic interest" — he said the implications of prosecution by trial for employees, suppliers and communities was too great to ignore. It seems everyone in the Liberal government hierarchy agrees, and "were anxious about what they were hearing and reading in business press – articles warning that the company could close down or move if criminal proceedings went ahead."
---
John Kenneth Galbraith, the Canadian economist who was an economic advisor during the shortened John Kennedy regime in Washington in the early 1960s, captured the causes and effects of the economic collapse 90 years ago in his book, The Great Crash, 1929. It is a textbook that offers fair warning to future generations that it's a stupid idea to embrace unfettered capitalism.
One of the characters in this Shakespearian tragedy was Silent Calvin Coolidge, who served as U.S. president from 1923 to '29. He was a man totally at odds with the decade he oversaw. Political pundit Walter Lippmann once said he had a remarkable genius for effectively doing nothing. Coolidge was the archdeacon of the Republican Party, and his governance philosophy was simple, yet profoundly destructive: "the business of government is business."
Under Coolidge, there was almost zero oversight of the markets. It was just what the greed-driven banks and stock pickers and CEOs ordered. When the Great Depression struck, Coolidge's do-nothing philosophy tarnished his already soiled legacy.
---
The uneasy relationship between capitalism and democracy has also had a rather sordid history in Canada. And it began right at the beginning, during the early years after Confederation.
Our first prime minister, John A. Macdonald, pulled off an insider deal with the bigwigs at the Canadian Pacific Railway, and the Pacific Scandal (1872–73) was our first major political one. Senior members of his Conservative government were accused of accepting election funds from shipping magnate Sir Hugh Allan in exchange for a contract to build the transcontinental CPR. Macdonald resigned, but he wasn't done. Five years later, he was back in power and served as PM for another 18 years.
---
Sometimes, capitalism and democracy must serve two masters. A $28.5-million lawsuit against the City of Brampton over city hall expansion went to civil court in Orangeville for a nine-week trial last year, with a ruling coming down recently against a claim by Brampton-based Inzola Group. John Cutruzzola has now filed an appeal on the civil court decision that exonerated the City. The appeal contends that the judge (Justice John Sproat of the Ontario Superior Court) made serious errors in law that were not backed by evidence at trial. The appeal was filed two weeks ago.
It's hard to turn around such decisions, but what can't be refuted is that after an eight-year legal battle and a 2015 report that cost $270,000 —$200,000 more than what council had originally been told by staff it would cost in 2014 — led by lawyer George Rust-D'Eye, the main question in the case still hasn't been answered. Why did former senior city staff secretly pay the winning bidder $480,000 to secure land it was required to assemble on its own, without getting council's approval? (There have never been any allegations against the winning bidder in the case.)
Sproat dismissed the issue as one of the "after the fact" matters in the case, and Rust-D'Eye, despite having been directed by council to investigate the issue, ignored it. It turned out that he had worked for the law firm that helped design the original procurement contract for the development deal and was then hired years later by the same staff involved in the controversy to investigate their conduct.
---
That type of common-place behaviour blurs the line between public and private interests today, and gives rise to political adversaries, such as those opposing Trump and Trudeau, to openly question who they are serving.
While the SNC-Lavalin controversy heats to a boil and shows little sign of dissipating, there's even more upheaval in Washington, as the clock ticks down to the release of the Robert Mueller report.
Will there be the sort of accountability many are desperate for, following their assumption that wrongdoing has occurred and is infesting our democratic systems?
Governing always involves a delicate dance between public and private economic interests. In many cases, it's been left up to the courts to settle things.
Remember Enron, the "fusty old pipeline company" that grew into an energy trading colossus? For years, until its collapse in 2001, when it was revealed that its financial position on paper was essentially a massive accounting fraud, its executives got drunk on stock options. Those who cried foul, like whistle blower Sherron Watkins ("We're such a crooked company") were ignored or stepped over. CIBC had snapped up a big stake of the company. Then came the implosion. In 2003, the U.S. Securities and Exchange Commission fined CIBC $80 million (U.S.) for its role in the manipulation of Enron's financial statements. It also sued three of CIBC's executives. In 2005, the Canadian bank paid $2.4 billion (U.S.) to settle a class-action lawsuit brought by a group of pension funds and investment managers.
The investigation of the case was an example of government reach to right wrongs.
Does the Canadian government have the right to impose a more friendly form of justice on a private company in the name of protecting broader interests, which may include political ones, which could be the case with SNC-Lavalin?
Governments are not shy about protecting their assets – especially when it improves chances for re-election.
Trudeau and his Liberal party soldiers have painted themselves into a corner. Anything short of committing to a long criminal trial would be a disaster for the party now. Otherwise, many Canadians will question our entire system of justice and who it really serves.
Meanwhile, at odds with many in the public, it's clear that Wernick and maybe the new Justice Minister David Lametti and the CEO of SNC-Lavalin, and probably Prime Minister Trudeau, think avoiding a trial is more than justified – they think it's morally the right decision for the good of the country.
Politicians in Quebec and Ottawa insist the company is just too big to fail.
A decade ago, after the last great recession was triggered in part by the reckless actions of profit-hungry banks, widespread anger swept across the U.S. and much of the world because governments were reluctant to use the full force of systems of justice to hold financial firms accountable. Critics wondered if these institutions would ever realize the extent of their wrongdoing when the reality was clear. The frustrating force of such unchecked power had been expressed decades earlier by one of the greatest writers of his time.
Steinbeck wrote in The Grapes of Wrath, whose title refers to the wrath of justice to be meted out to those who do wrong on the earth: "It happens that every man in a bank hates what the bank does, and yet the bank does it. The bank is something more than men, I tell you. It's the monster. Men made it, but they can't control it."
Submit a correction about this story