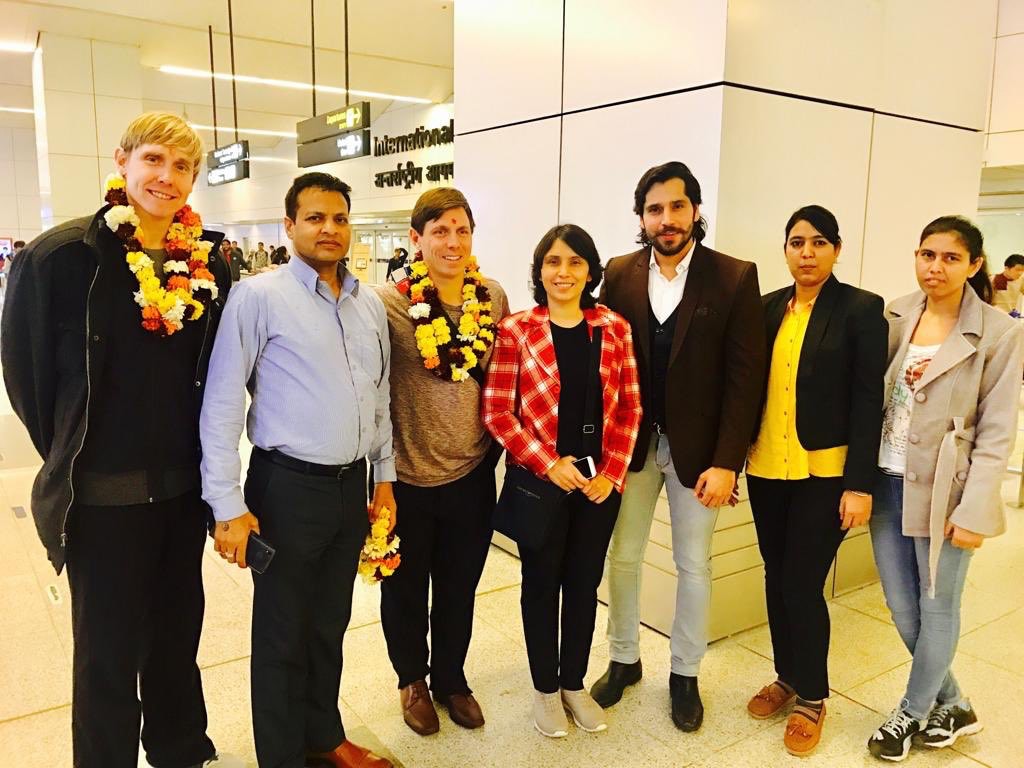 Photos from Twitter
Mayor Patrick Brown takes "personal" trip to India – his 19th
Mayor Patrick Brown's Twitter account is abuzz this week as he takes what's being characterized as a personal vacation in India, though he's not only visiting cultural sites but also attending public events and meeting with high government officials in the country.
Brown had told The Pointer at the State of the City address two weeks ago that he intended to make the trip, but there was no official announcement detailing the goals of the visit. His social media is calling the excursion a "personal trip," and saying the mayor will return this coming weekend. Social media posts and photographs of Brown in India suggest that his wife Genevieve Gualtieri did not attend the personal trip.
He was unable to attend Tuesday's Garden Square vigil for Riya Rajkumar, the 11-year-old Mississauga girl who was found deceased last week in the Brampton home of her father, who was charged with first-degree murder.
"The mayor is in India on a personal vacation. Is he there in his capacity as mayor of Brampton? Well … People will recognize him as the mayor. This is, I believe, Mr. Brown's 19th trip to India," his spokesperson, Gary Collins, told The Pointer.
Collins said that because this is a personal vacation, the mayor did not feel the need to formally announce his departure.
Photos show Brown wearing an orange scarf on his head, as per Sikh custom demanded of visitors to houses of worship. He is seen mingling with locals at the sacred shrine of Anandpur Sahib.
Photos also reveal that he's having meetings with high government officials helming two of India's states. "Wonderful to visit my long time friend Chief Minister @mlkhattar (Manohar Lal Khattar) in Haryana," reads the caption in one tweet, showing the mayor shaking hands with the chief minister of the Indian state of Haryana.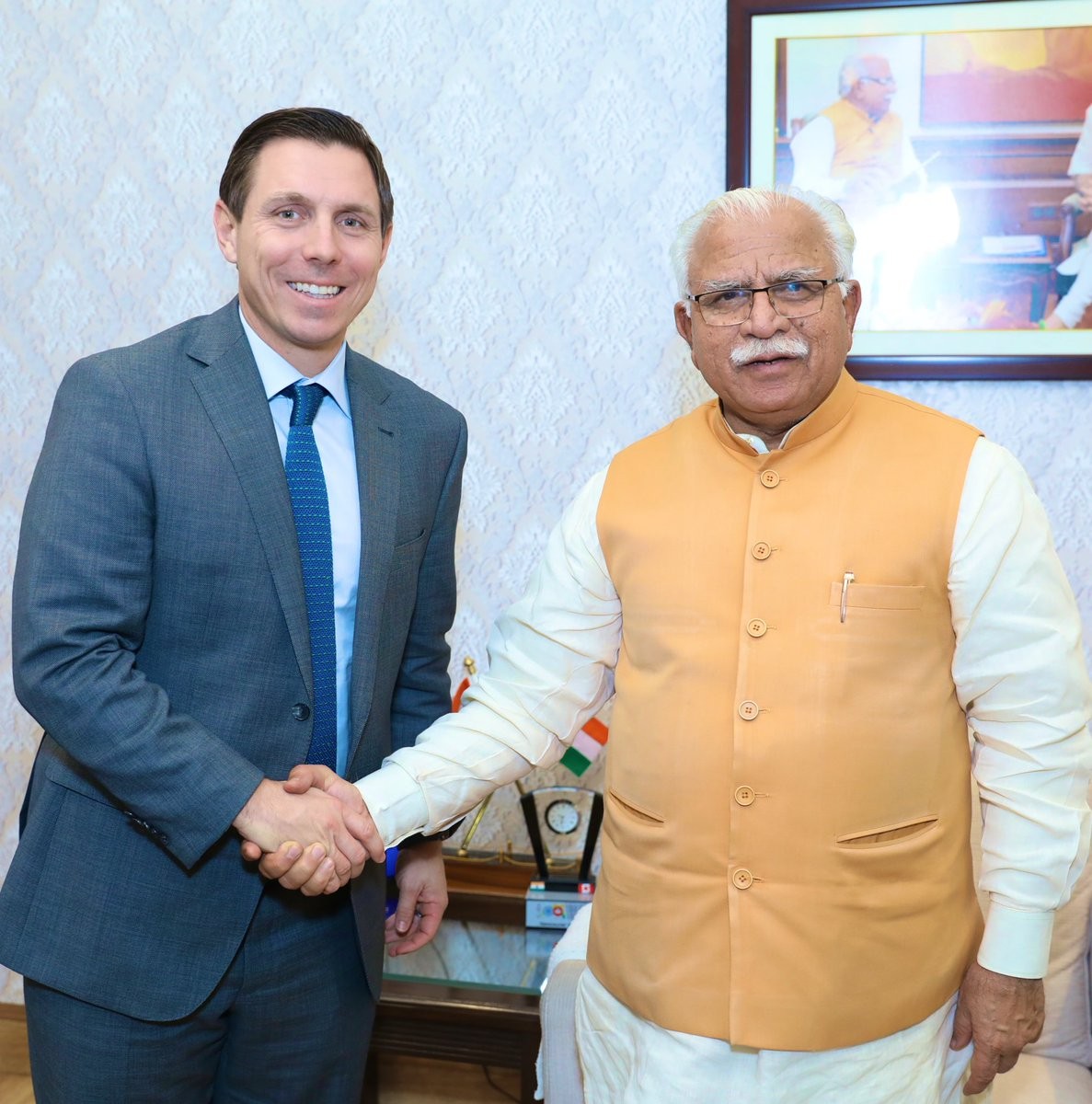 Mayor Patrick Brown and Manohar Lal Khattar, Chief Minister, Haryana, India
Another shows Brown sitting on a couch next to another chief minister, Captain Amarinder Singh of Punjab. Those photos are captioned: "Had a good meeting with #Punjab Chief Minister @capt_amarinder in #Chandigarh to discuss issues of mutual interest & cooperation. #Brampton has a strong connection with the Punjab due to our deep-rooted people-to-people relations."
A chief minister, in simple terms, is the elected head of government at the state level. The position is loosely equivalent to the premier of a Canadian province.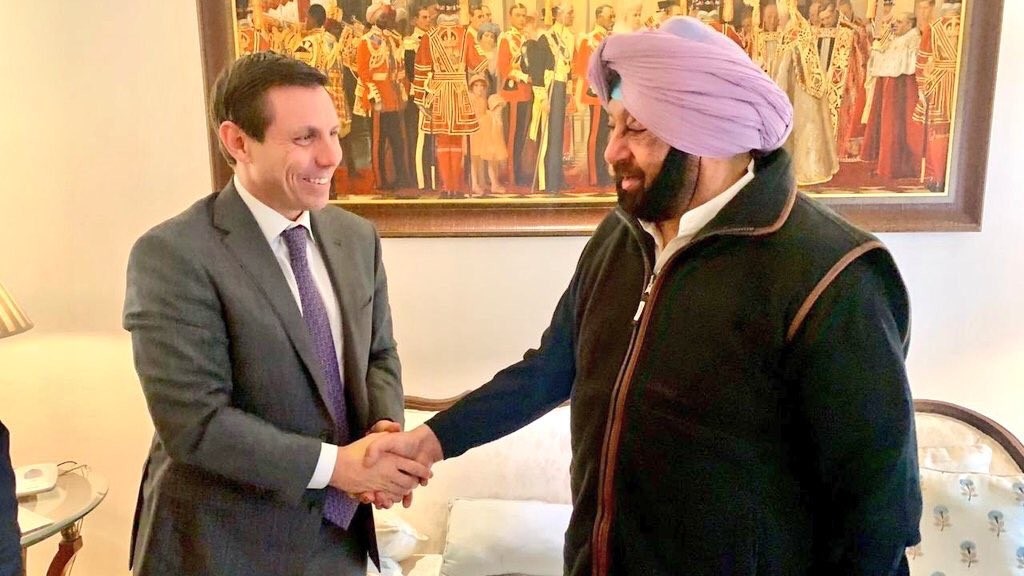 Brown and Captain Amarinder Singh of Punjab
"He's met with them in the past and they're happy that he's there visiting. Will some business come out of this? I suspect so. Just the nature of him being there connecting with government and business leaders that he's known for a period of time," said Collins.
Brown's connections with India run deep. He detailed his close relationship with Prime Minister Narendra Modi in his recent book, Takedown: The Attempted Political Assassination of Patrick Brown, and has been invited to the country as a special guest of the Prime Minister. It's widely viewed that Brown's relationships with many key Indian officials and with the country in general have played a strategic role in his rise in Canadian politics.
As a backbench MP he gained notoriety when selected to play a key role during a trip to Canada by Modi and his successful run to the Ontario PC party leadership was propelled by strong ties with the Indo-Canadian community in the province that helped him fundraise and sign up new party members when he sought support.
Collins acknowledges the mayor's tweets could suggest he went abroad with the intent to talk business with connections he has made in India, but emphasized that such meetings are a matter of due course when a mayor takes a foreign trip regardless of intent.
"Having been there so many times, he obviously has developed lots of relationships … he did take a personal trip and I think there will be good-news announcements coming out of this trip."
Brown has strong ties with Indian officials. In January 2016, shortly after becoming leader of the Ontario PCs, he led a delegation to "gain access to that [Indian] market."
"It was a great opportunity to catch up with my good friend and 'brother' [Prime Minister] Narendra Modi and highlight the multitude of trade opportunities between our two countries," he said at the time. He was also, at one point, chair of the Canada-India Parliamentary Association.
At a committee of council meeting at the end of January, city council directed staff to come up with a work plan behind a Foreign Direct Investment initiative. Brown was short on specifics about FDI, but has told The Pointer that he has had "very encouraging meetings with our consular offices.
"It is very clear they are looking for municipalities where they can take people visiting. I've been very encouraged by our consular officers. They seem to have a real interest in Brampton right now," Brown said.
Brown has indicated that he would like to increase investment in the city and has not ruled out foreign investment. A high-level meeting with two Indian chief ministers does suggest a move towards a partnership with a foreign government.
However, Collins says the trip is "not part of the Foreign Direct Investment initiative that is being created by our staff. They're [the staff] going to come back to council with a report on how they see a Foreign Direct Investment investment rolling out." No details were provided about what was discussed by the mayor and the Indian officials.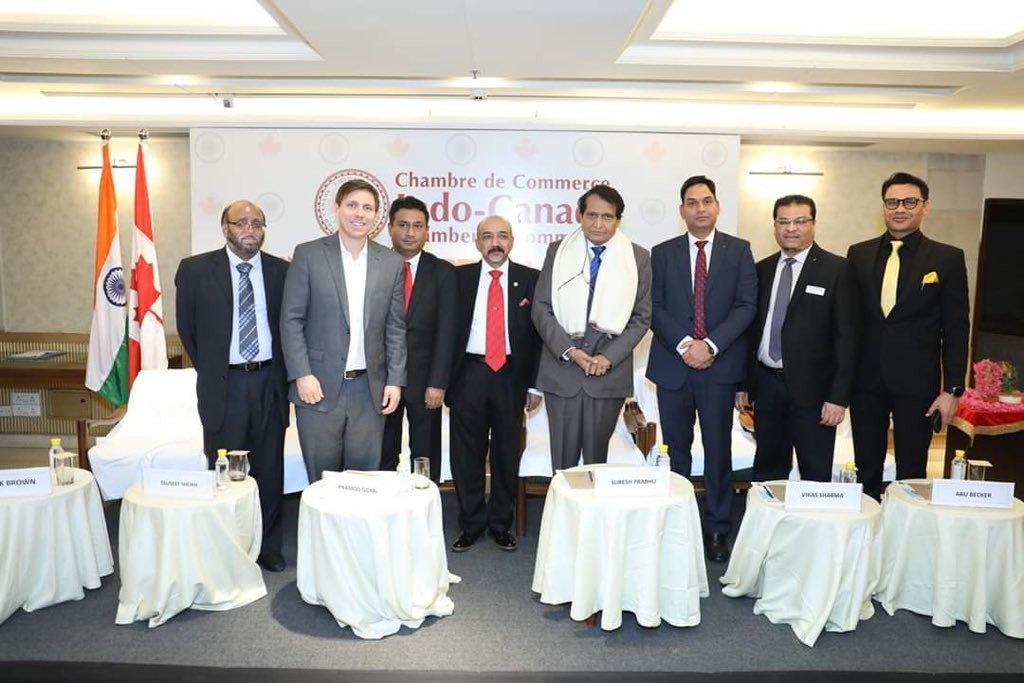 Brown attending a function hosted by the Indo-Canada Chamber of Commerce
Brown also attended, according to his social media, the opening of the Indian chapter of the Indo Canada Chamber of Commerce, which will be located in Delhi. "Joined @IndoCanadaCC in #Delhi to launch their India Chapter with @sureshpprabhu. ICCC has become a consistent force in connecting Canadian & Indian businesses together for trade & investment," read Brown's tweet.
Trips to India by Brampton mayors are a bit of a tradition in the city. Former mayor Susan Fennell travelled there in 2013, however in media reports that journey became more about her expenses than any economic connections she might have made.
A report to council following her return showed that she had overspent her approved budget of $53,000; the actual amount came out to $72,548. Those costs became part of a larger spending scandal that eventually brought her down.
When Brown revealed his plans to visit India to The Pointer, he said he would do it "on my own dime," which Collins confirmed.
Email: [email protected]

Twitter: @mansoortanweer
Submit a correction about this story