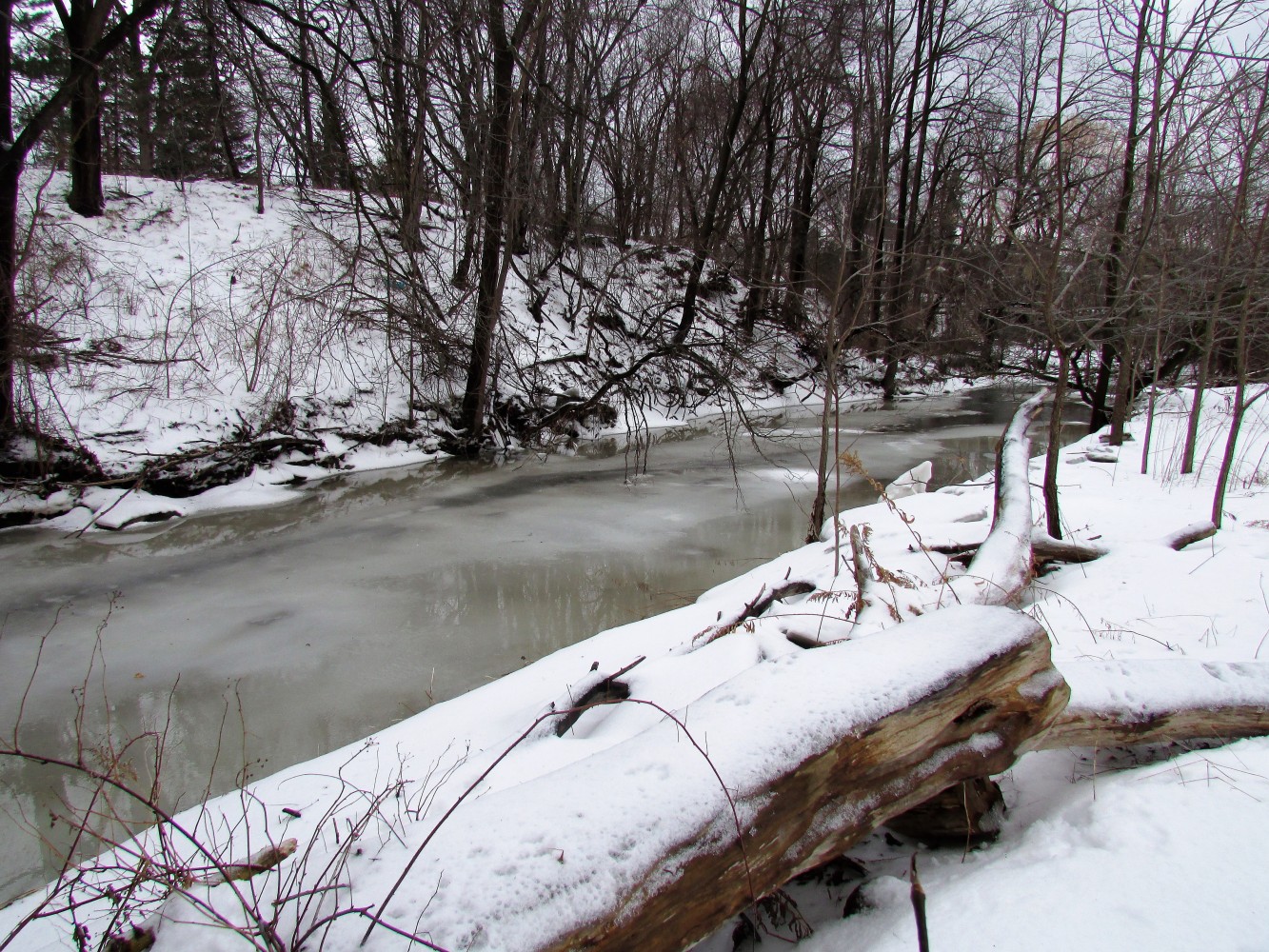 Photos by Mansoor Tanweer/Rick Drennan/Flickr/Gaynor Inc./San Grewal
Seeking daylight: a book offers possibilities for cities like Brampton whose waterways have been buried
Daylighting Chedoke, Exploring Hamilton's Hidden Creek, by John Terpstra, 126 pages
The most memorable environmental writers look to the past to reflect on the present and prepare us for the future. They inspire us. In the distracting buzz of modern life, they remind us of the price we pay for unchecked modernity.
Many practitioners of the craft have helped change the world, beginning with Rachel Carson's Silent Spring (1962). It inspired some serious soul-searching by documenting the adverse environmental and biological effects of indiscriminate use of pesticides. Some call it the bible of the modern-day green movement.
The threats are even greater today. Jair Bolsonaro, the recently elected president of Brazil, threatens to destroy the indigenous people of the Amazon rain forests and give over the lungs of our planet to the rapacious wants of big business. A garbage dump of plastic the size of Texas floats freely in the Pacific Ocean. And the oil industry exerts more and more influence over conservative governments around the world to open up inland waterways and offshore waters to exploration for more fossil fuels.
Most of the GTA sits on the Lake Ontario shoreline or within basins that feed into the great lake. Like other threats to our natural world around the globe, thousands of tributaries across Southern Ontario, the veins that deliver nourishment to our soil and feed our green spaces, creating one of the most fertile and verdant stretches of land in the world, face threats as our local ecosystems are confronted by rapid population growth.
That's why Canadian poet and essayist John Terpstra had much to live up to when he decided to pen his latest book, Daylighting Chedoke, Exploring Hamilton's Hidden Creek, a hard-to-classify 126-page story about how a Hamilton creek has played a vital part in his life and that of his adopted city – once known as Head-of-the-Lake.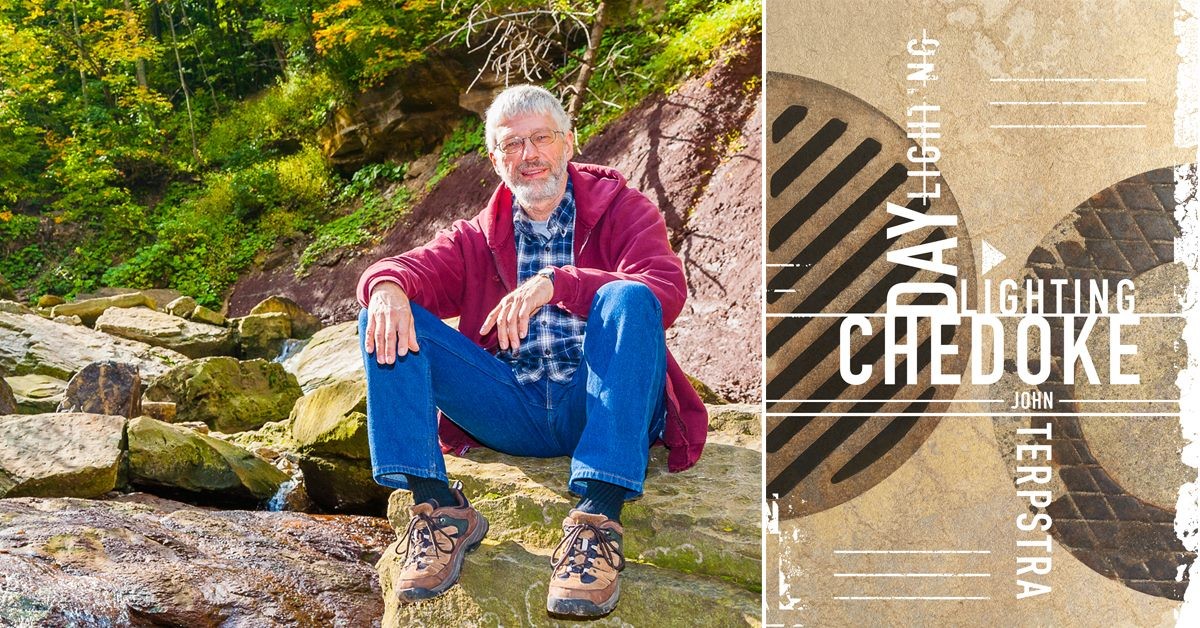 Terpstra's book succeeds on a whole bunch of levels, and the creek that forms its focus and central metaphor becomes a personality, a living, breathing, entity, as the reader travels through its pages.
Unwittingly, perhaps, Terpstra has done a great service to the citizens of Brampton and other communities who care about their own waterways. Chedoke is very much like our own Etobicoke Creek, which runs through and under an overbuilt urban environment.
The premise of this quasi-memoir is that history is as free-flowing as a creek, whether we choose to "daylight" it (bring it to the surface), bury it under asphalt, or divert it through concrete culverts.
The creek is always there, and will be long after we've passed. Flowing water has always been a metaphor for life. The need to find meaning and permanence but also run free, even in the ever-changing flow of man-made modernity, is at the heart of this book. Our histories lie along the banks of these waterways.
This book is a timely tale for Brampton, because our creek, like the Chedoke, runs mostly beneath the city.
Our underground water problems were daylighted recently when we learned that the Downtown Reimagined project, which was supposed to begin the restoration of our city centre, had been put on hold because of the unknown costs connected with fixing them, and mysteries surrounding the buried Etobicoke Creek that could complicate the plan. A project that was supposed to repair and renew the pipes and other infrastructure at a cost of $33 million might be far more difficult and twice as expensive as first thought, or more. The city doesn't know how to go forward.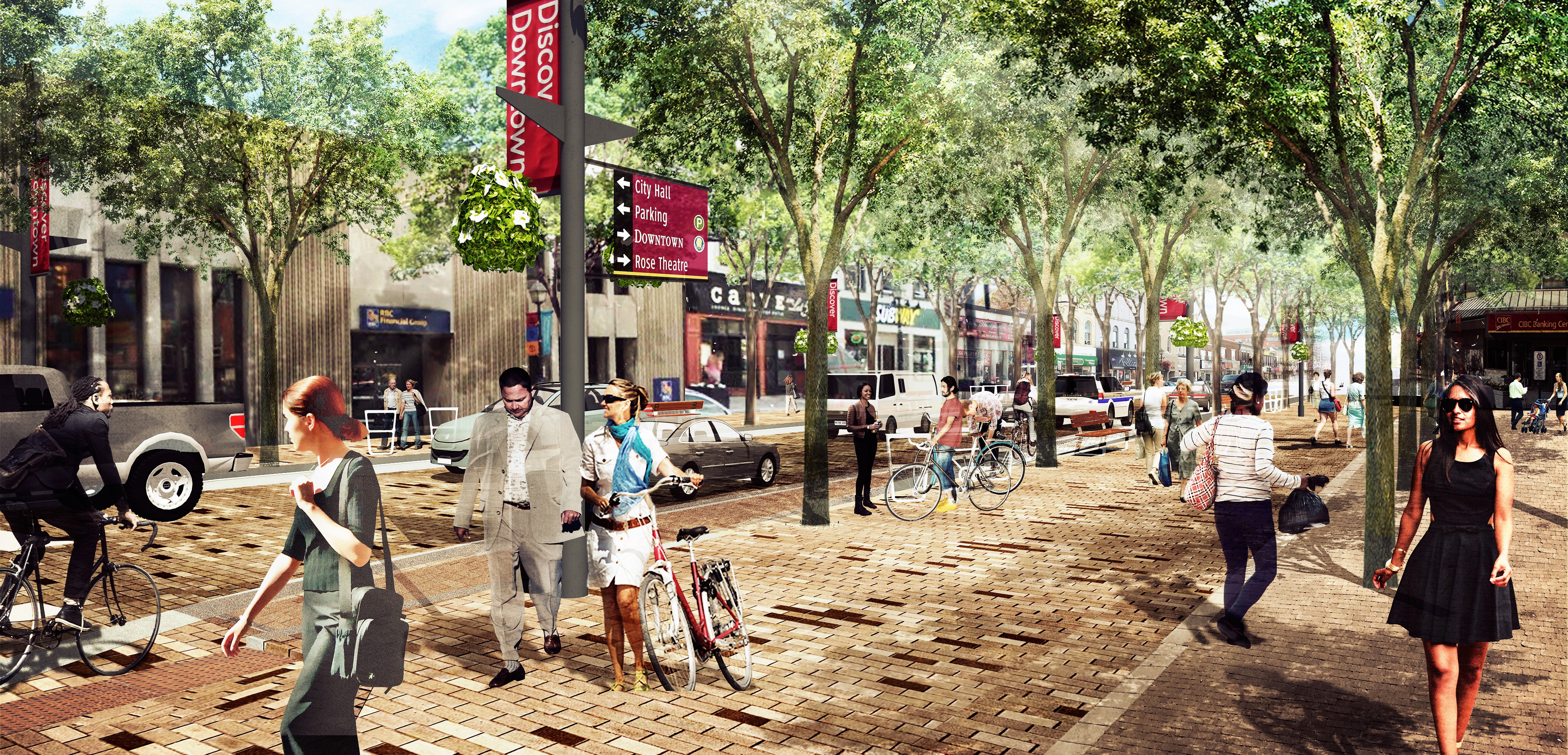 A rendering of what Downtown Reimagined could look like if sub-surface work is completed
As Terpstra points out, you can bury a creek, but you can't stop it from running its course. It's the reason he went on a great search to Chedoke's source, buried deep beneath the suburban sprawl on Hamilton Mountain. That's why he began the risky task of exploring the giant storm drains that now divert Chedoke's natural course to the great Lake Ontario Watershed. He was not only pursuing nature in an unnatural setting, but threading together the history of his adopted city. The book travels underground and back through time.
This is the kind of work that any clear-thinking urban planner or citizen interested in the history of Ontario would find fascinating. But for environmentalists, it's a must-read. For those who simply like evocative, even poetic flourishes, it's well worth the $18 sticker price.
The Chedoke runs along Hamilton Mountain and plunges off the Niagara Escarpment before becoming a part of a bigger watershed. It's only eight kilometres long (small compared to Etobicoke Creek's 61 kilometres) but mostly buried, carried now through giant culverts that run parallel Highway 403 and other major thoroughfares. It runs beneath the large subdivisions that have sprung up over the years, and it was this residential and commercial expansion that drove the creek underground. It emerges every once in a while; hence the book's title, Daylighting.
Terpstra longs to daylight the whole creek, but the modern world has become too built up – much like what has happened in Brampton. Some of Etobicoke Creek's flow through the city is still along its natural course, but much of it has been diverted and buried.
It is the lifeblood of a 211-square-kilometre watershed beginning at its source in Caledon and widening to its mouth at Marie Curtis Park in Toronto, along the shores of Lake Ontario. The Mississaugas who first settled in the area named it with the Anishinaabe word wadoopikaang (which morphed into Etobicoke in English), which means "place where the alders grow."
It's clear the Chedoke was once considered more important than it is today, and in Brampton, the Etobicoke was once a more important component of our city than it is now. Terpstra's book tries to bridge this gap in our ever-changing environment. His book is a testament to what he calls "citizen geography," a chance for those who live in a place to get a deeper understanding of it and to pass that information on to the next generation as if it were an oral baton.
That's why he writes that when you bury a creek or river, we bury a part of the past that's shaped our present.
Terpstra thinks we are suffering the consequences of decisions made by people who decided to bury waterways under pavement in the belief it would solve challenges such as flooding or barriers to urbanization.
In post-war Brampton, a giant flood drove the provincial government to build a giant diversion to push our creek away from the downtown. Earlier still, the founders of the city had driven it underground so they could build a city on top of it.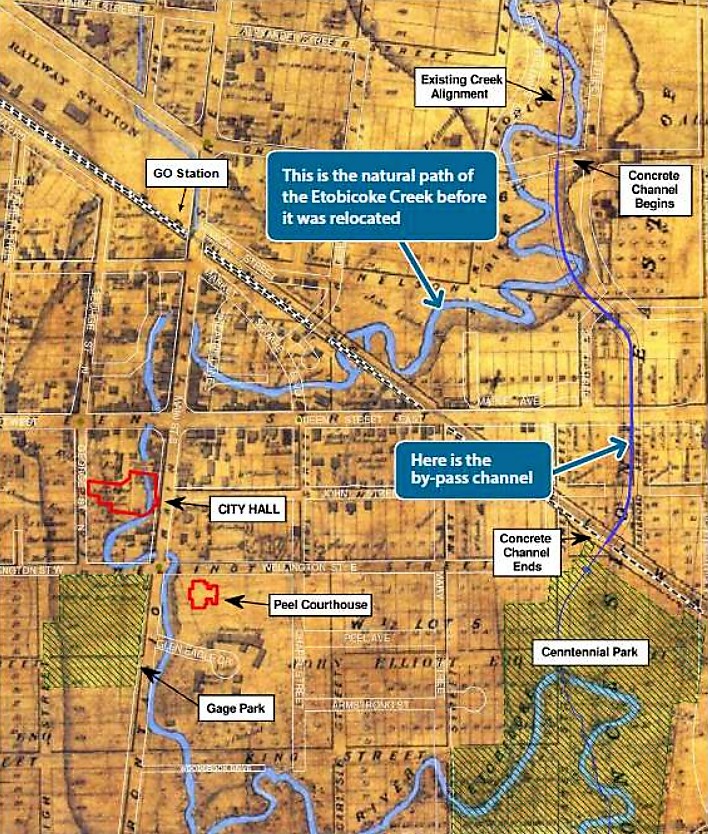 While Downtown Reimagined was a two-pronged plan to solve our underground infrastructure issues and then beautify the streetscape, our new Riverwalk is a way of using our waterway as a tool of urban renewal. One is stalled; the other, the Riverwalk plan, is in the planning stages.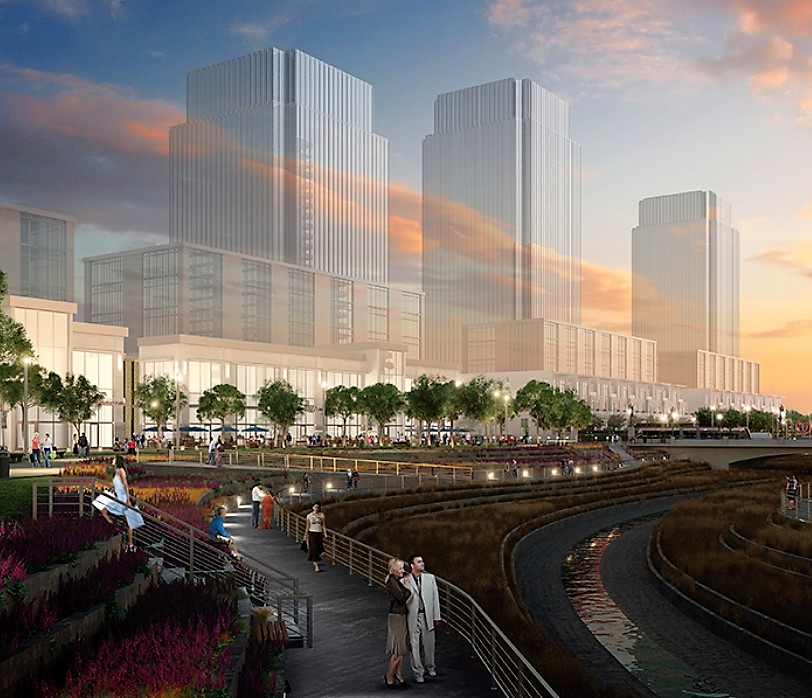 A rendering of the Riverwalk plan
Brampton's city builders believed they had found the key to creating a city on a floodplain by burying the Etobicoke. It had been done for centuries around the world, as if nature was the enemy of urban planning. It wasn't just the natural beauty of flowing waterways and their banks that was lost when engineers plunged them underground to make way for early modes of transportation, buildings and homes. Installing giant subterranean infrastructure that had to carry away storm-water and other overflow – using clay and metal and then plastic pipes – could not replace the natural filtration and absorptive character of creek systems and riverbanks. Problems with modern underground networks began to arise soon enough. Culverts and storm-water pipes have limited capacity. The extreme weather events that now occur more frequently – the "once-in-a-century" summer storms that back up the pipes and flood our streets and homes every few years – are the latest example of humankind's limitations before the force of Mother Nature.
Terpstra points out that such decisions were, in retrospect, hasty, but aren't irreversible. He points to a documentary film called Lost Rivers that focuses on five cities that have tried to reclaim their waterways: Seoul, Korea; London, England; Brescia, in northern Italy; Yonkers, N.Y.; and Toronto. Hundreds more are now trying to "daylight" their buried waterways.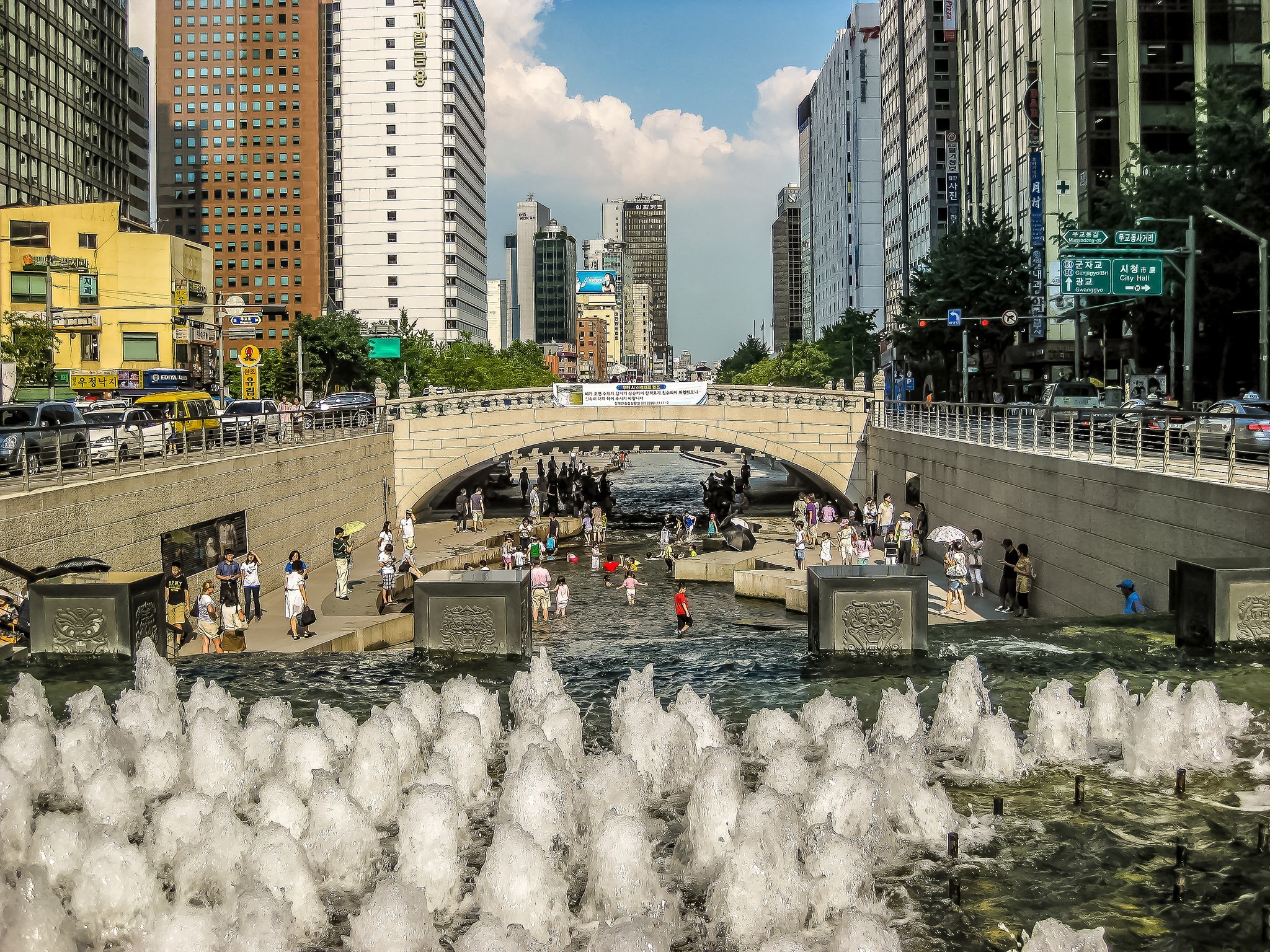 Seoul's Daylighted Cheonggyecheon River has transformed the city
The creek buried in Seoul has been daylighted. In London, waterways buried for centuries, roaring under manhole covers, are tracked by enthusiasts who walk along their paths, draw maps and lead tours. In Brescia, public tours allow everyone to see the rivers and buried bridges and stone walls that go back as far as Roman times. Yonkers has daylighted parts of Saw Mill River, and it now flows freely into the Hudson. The parking lot that was built over the river to assist industrial development has been removed. The fate that has befallen Toronto's Garrison Creek is sadder. It begins just above St. Clair Avenue in Toronto and enters Lake Ontario near Fort York. This waterway began in the glacial age and ran its true course until man appeared and put up houses and stores and other barriers. The people who produced the documentary film were unsuccessful in getting it daylighted.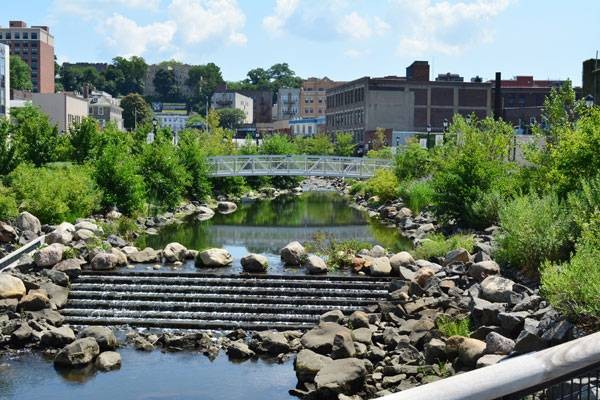 The Daylighted Saw Mill River in Yonkers, New York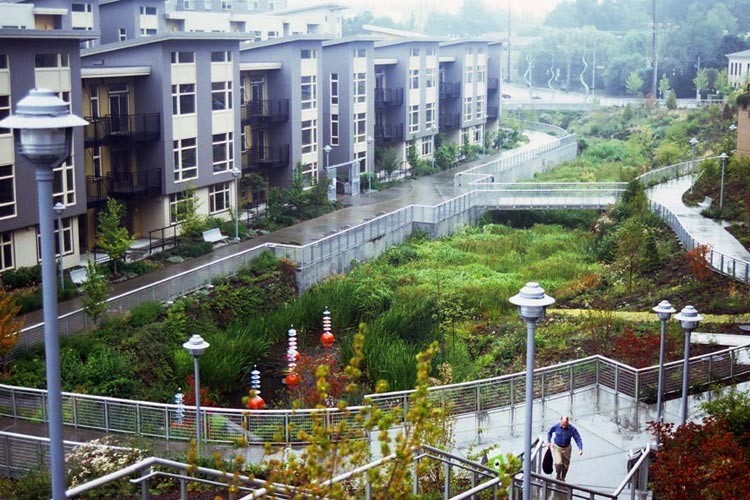 The Daylighted Thornton Creek in Seattle
Similarly, most of Chedoke remains in pipes and culverts and flows through screens and catch-basins and is virtually ignored by most Hamiltonians. Not Terpstra.
He fell in love with water as a young man growing up near the North Saskatchewan River in Edmonton. He and his parents moved to the Hamilton suburbs in the 1960s just before the height of the suburban housing boom. He later found that his home sat over parts of the Chedoke floodplain. He remembers seeing the last vestiges of the creek before it was forced underground, and his book is as much a journey to re-find himself as the creek itself.
He remembers, as a child in Edmonton, splitting apart the wooden clothespins his mother used to hang laundry and floating the wooden parts down the river. He was fascinated by the way it followed its course. During the 1967 Centennial celebrating Canada's 100th birthday, his school project was to construct a red model boat and attach a personal message to it so when it was found, it would be returned to him. He dunked it in the North Saskatchewan and romanticized about the mad journey ahead of it. He saw it going on a worldwide adventure – much like the plot to Paddle to the Sea, a book from his early childhood. (The National Film Board of Canada produced a short film [https://www.nfb.ca/film/paddle_to_the_sea/] based on the book, which was shown in schools across the country. It might give some viewers goosebumps, remembering the magical journey across this country's majestic waterways, traveled by a First Nations paddler in his canoe. After carving from wood the man and his simple vessel, joined into one, the young boy dreams about the journey after setting the wooden boat, inscribed on the side with "I am Paddle to the Sea," down on a long snow-covered riverbank, and watching it slide down to the water to begin its unforgettable trek across Canada.)
In his imagination, inspired by Paddle to the Sea, Terpstra's own boat would run through the Great Lakes, then up the St. Lawrence and across the oceans until it was found in some remote locale by a young boy just like him, and eventually returned home. His wry wit is very much at work here, and he confesses that he didn't know his hometown river drained into Hudson's Bay, not the Great Lakes.
When he moved to Hamilton, he never lost his fascination for water. Like most who lived in Brampton during the years of urban expansion, he was unaware of the history or the impact the creek had had on the lives of former residents.
Terpstra's book is a parable about following your course in life until you discover where it leads. In his case, it's a long rumination on the impact of modern life on our ancient waterways.
His book is constructed in a clever and colourful way, interweaving his discovery of the source of Chedoke Creek and the invisible route it follows from there with the history of Hamilton and one of its earliest settlers. This is a story of discovery – for him and his readers. His journey begins back in the 18th century, with the story of Pennsylvania farmer Michael Hess, who brought his son to Canada via the Niagara Escarpment. They found a perfect piece of land to start a farm and returned a year later with the rest of his family. His story of discovery parallels theirs, and as he journeys to find the Chedoke's source, the Hess family tale is told in imagined detail.
Terpstra pores through historical records, interacts with people who live atop the buried creek today, and meets with city and provincial officials who oversee the creek's well-being. It's all framed by a modern environment given over to cars, development, and massive runoffs of pollution into natural areas. The multilayered story reflects on the quiet continuum of the area's aboriginal settlements, the early European habitation that eventually compromised the land and creeks, and the stark differences between the two worlds.
The Anishinaabe and Haudenosaunee people lived lightly upon the land. They took only what was needed. Everything — a tree, an animal, a bird, a creek — was considered part of a connected whole. As one Indigenous professor at McMaster University told him: "The land is alive and thinking."
It's so different from today's highly engineered environment made of concrete, glass and plastic, he writes. "This is my rationale for pursuing/following Chedoke Creek in such random fashion, in a quest to piece together Michael and Peter Hess's journey from mouth to source."
The creek is about eight kilometres long and divided into five distinct sections, much like the book. There's the channel beside the highway, the storm drains beneath the Chedoke Golf Course, the gorge, and the underground storm drain that runs from old Spring Farm, its source. The downtown sections were hidden beneath the pavement, and Terpstra saved the gorge and the hidden Mountain run for last.
He grows more animated and poetic while pursuing the source of the creek, asking: "Does a creek cast a spell? Do the tendrils of its feeder streams, its fluvial root system, lay a grip on the landscape that can be felt in the air – even after urban development has captured and hidden it? Does it create its own atmosphere, a kind of weather, whether running in broad daylight or buried in the ground?"
Those who have walked portions of Etobicoke Creek through the underrated Brampton park system might ask the same questions.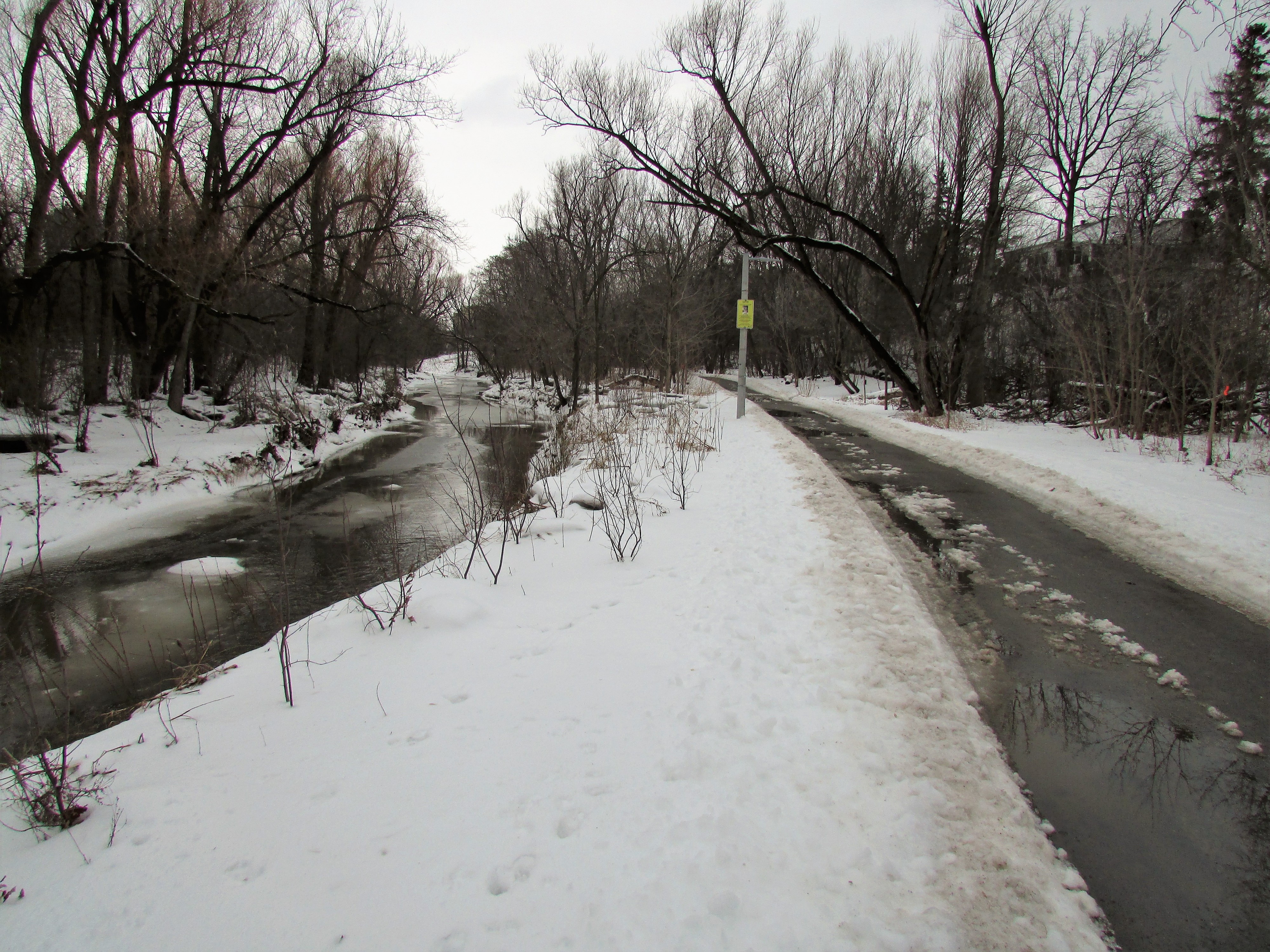 It's a small but compelling tale, and when Chedoke Creek finally falls over the Niagara Escarpment, it's from a concrete pipe – not exactly how Mother Nature had planned it.
Today's Hamilton, with its homes and malls and highways and miles of pavement, stands in stark juxtaposition to the original beauty of Chedoke Creek.
Terpstra is part of a crew that often cleans the waterway of garbage thrown into it by unthinking citizens. The creek has changed names many times over the years, and because it is the target of modern-day polluters, it is now sometimes referred to as Shit Creek. This is a sad testament to how divorced many have become from our natural settings, especially in a country known around the world for one thing above all else: our water. Across Europe, India, the far East and other corners of this globe, the image of Canada and water are enmeshed. Tourists flock to our crystal clear lakes, standing slack-jawed in astonishment at their vastness and beauty. Our giant rushing rivers are part of the folklore of this nation spread wide across the world, and our coastal waterways are among the longest stretches of land that remind all of what surrounds us.
Peyto Lake, Alberta
Terpstra takes the reader back and forth, keeping the creek firmly at the centre of the story, and revealing how it was degraded from a lovely watershed to a discarded and abused eco-disaster, now invisible to the citizens unaware that it is still running underneath the pavement. It is hidden, but it still runs.
Bramptonians might know the cost of burying waterways under our streets, and how fixing the drains in the downtown core will be expensive and time-consuming. Trying to eliminate a waterway has serious consequences, as Terpstra clearly points out.
All one has to do is untuck "a corner of the blanket of urbanization and look underneath to locate the Chedoke spring."
If you live anywhere long enough, the landscape will claim your loyalty, and your heart, he says. But it's more complicated in an urban area, where it can take the better part of a lifetime for the shape and lay of the land to break through the distractions that are thrown up to hide it from us. Today, it's all about the engineering, the built form. "It can take a lifetime to discover and uncover the physical reality and beauty of the place. If it happens at all," he writes.
In a city like Brampton, one of the fastest growing in the country, newcomers who flock here by the thousands have little past attachment to the city. It might be wise for some to walk down to the banks of Etobicoke Creek and see what drew people to this area in the first place.
Terpstra says it's amazing, the abuse the Earth puts up with. Chedoke doesn't deserve to be encased in concrete, or have graffiti spray-painted on those walls or have garbage dumped into it. It deserves to run its course, naturally.
Terpstra writes, "we are not just part of the problem but at its root."
The truth is, not everyone's first loyalty is to their landscape, and many simply don't care. Rachel Carson struck a chord in some, but not all.
The First Nations didn't stake out claims on the land, or look for ways to divert the creek. They lived alongside its natural course. But now Hamilton, Brampton and many other urban environments in Canada are filled with invisible waterways.
Humanity can bury its past, but water will always find a way to bubble forth, and find its natural course. Perhaps someone as gifted a writer as Terpstra will emerge to write our own creek's story and, like the Hamilton-based author of this wonderful book, help bring all of it back into the daylight.
Submit a correction about this story