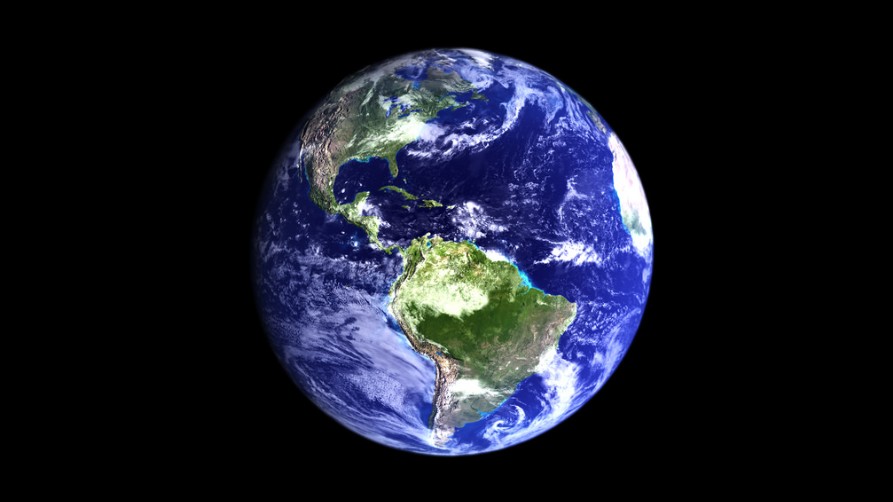 Photos By Mansoor Tanweer/Flickr
Decision time
There's a verdict in Scottish courts that falls between guilty and innocent. It's called "not proven." This vague indictment gets a wholehearted buy-in from leaders like Donald Trump and Doug Ford.
Trump thinks climate change is not proven, and to make the point, he pulled the U.S. out of the Paris Climate Accord. He did it despite overwhelming scientific evidence to suggest otherwise. Despite rising temperatures, sea levels, and carbon emissions, he recently mocked global warming as bunk when tweeting that frigid temperatures experienced two weeks ago provided proof for his denials.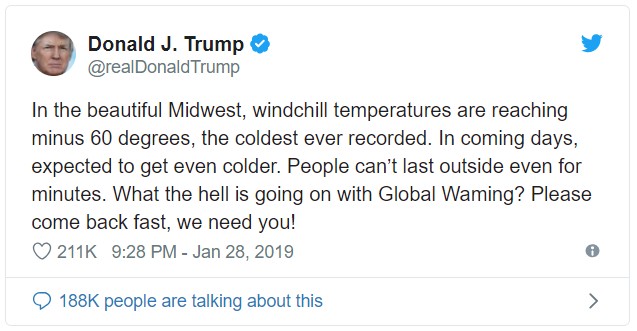 Putting a governor on man-made excess is bad for business, he says to listeners.
Trump's reasoning might be singular, but he has had little trouble lining up some sketchy acolytes to do his dirty work. Scott Pruitt and Ryan Zinke, former numbers 1 and 2 on the green movement's enemy list, were recruited by Trump to run cabinet agencies that once protected the country from environmental harm, or the exploitation of public lands.
As Secretary of the Interior, Zinke, a former Navy SEAL and land developer who also served on the board of an oil pipeline company, opened up vast lands for oil and gas exploration and mineral extraction, also helping Trump release thousands of miles of coastal waters so oil companies could expand drilling operations suspended by president Barack Obama. Zinke moved to reduce the size of protected lands categorized as National Monuments in Nevada, Oregon and Utah, with Trump signing executive proclamations to scale these preserved natural marvels back by as much as 85 percent, allowing coal mining and oil and gas production in hundreds of thousands of square miles of pristine, environmentally significant areas. Zinke, an avid hunter, also advised Trump to remove bans on the import of certain big-game animals and animal products from Africa, such as elephants, despite some being on the endangered species list.
Staff, including scientists, inside his department who objected to some of the potentially destructive moves were labelled as traitors by Zinke, who publicly stated, "I got 30 percent of the crew that's not loyal to the flag."
It became clear to the American public that the man in charge of the interior had little interest in doing the job, while pursuing legislation and executive changes that would have greatly benefited the private sector, including CEOs who commute in helicopters and pay $140,000 for a new set of office doors.
Zinke was pushed to resign late last year after routinely using government helicopters to travel and spending $139,000 (U.S.) for new doors in his office (after moving to cut 4,000 jobs inside the department to gain efficiencies).
But his likely replacement is unlikely to provide any meaningful stewardship of the planet. David Bernhardt, the interim Secretary of the Interior, whom Trump wants to appoint to the full role, worked for years in Washington's powerful pro–fossil fuel lobby.
As bad as people like Zinke and Bernhardt might appear to anyone concerned about the state of our planet — the proverbial foxes who somehow get high-profile jobs openly minding the hen house with feathers dangling from their mouths — Pruitt brought the laughable role of environmental gatekeeper under Trump down to a whole new depth.
After winning election as Oklahoma's attorney general in 2010, he began building the most sweeping resume of public opposition to environmental protection, in favour of corporate interests, North America has ever seen.
After receiving large campaign donations from the oil industry, he eliminated the state's Environmental Protection Unit.
In a foreshadowing of his reach, Pruitt in 2014 sued the federal Environmental Protection Agency over its Clean Power Plan, an Obama-era policy to shift energy production toward renewable and alternative sources, to combat rapid global temperature increase resulting from the use of fossil fuels by the energy industry. He would eventually sue the EPA 13 times over policies aimed at curtailing temperature increase, which the UN recognizes as the number one threat to our planet.
Under Trump, Pruitt was put in charge of the EPA, an even bigger fox, guarding the most important house of them all.
By this point, he had received more than $300,000 (U.S.) in campaign contributions from the oil industry.
He moved quickly to destroy the work of the EPA, but the list of his actions is too long to detail. One example illustrates who he was really working for. In 2017 he met with an Alaskan mining company and, hours later, instructed EPA staff to cancel an earlier plan to protect an important watershed, allowing the company to carry out its desired mining operations. Emails obtained by American journalism outlets also showed his close relationship with the oil industry and his work to help certain companies lobbying for deregulation influence the Trump administration.
Like Zinke, spending habits were Pruitt's downfall. After outrageous authoritarian behaviour, such as installing a $43,000 (U.S.) soundproof booth in his office that violated expenditure rules, quietly handing out exorbitant raises to friends, and accepting prohibited benefits from lobbyists, he also stepped down last year.
While the air most of us breathe and the water most of us drink might become poisonous, those benefiting most from this obscene freebooting are those who don't drink water from taps, and would never in their right mind live in a home without a state-of-the-art air-purification system.
To them, the over-protection of sacred public lands was a big no-no, especially when they are ripe for exploitation by private-sector interests.
The thinking is, if you harness millions of gullible voters by selling them a "new" energy program based on a contradictory term that touts the economic and environmental attributes of, say, "clean coal," or the national security benefits against the threat of "evil foreign interests" when sensitive land and offshore waters are opened up to oil drilling, then you have mastered The Art of the Deal.
But if some think Trump and his buddies are alone in pulling this type of fast one, they haven't been paying attention to what's happening in Ontario. Another Trump fanboy, Premier Doug Ford, is selling his "Open for Business" game plan as if it was aimed at the 99.99 percenters. It isn't.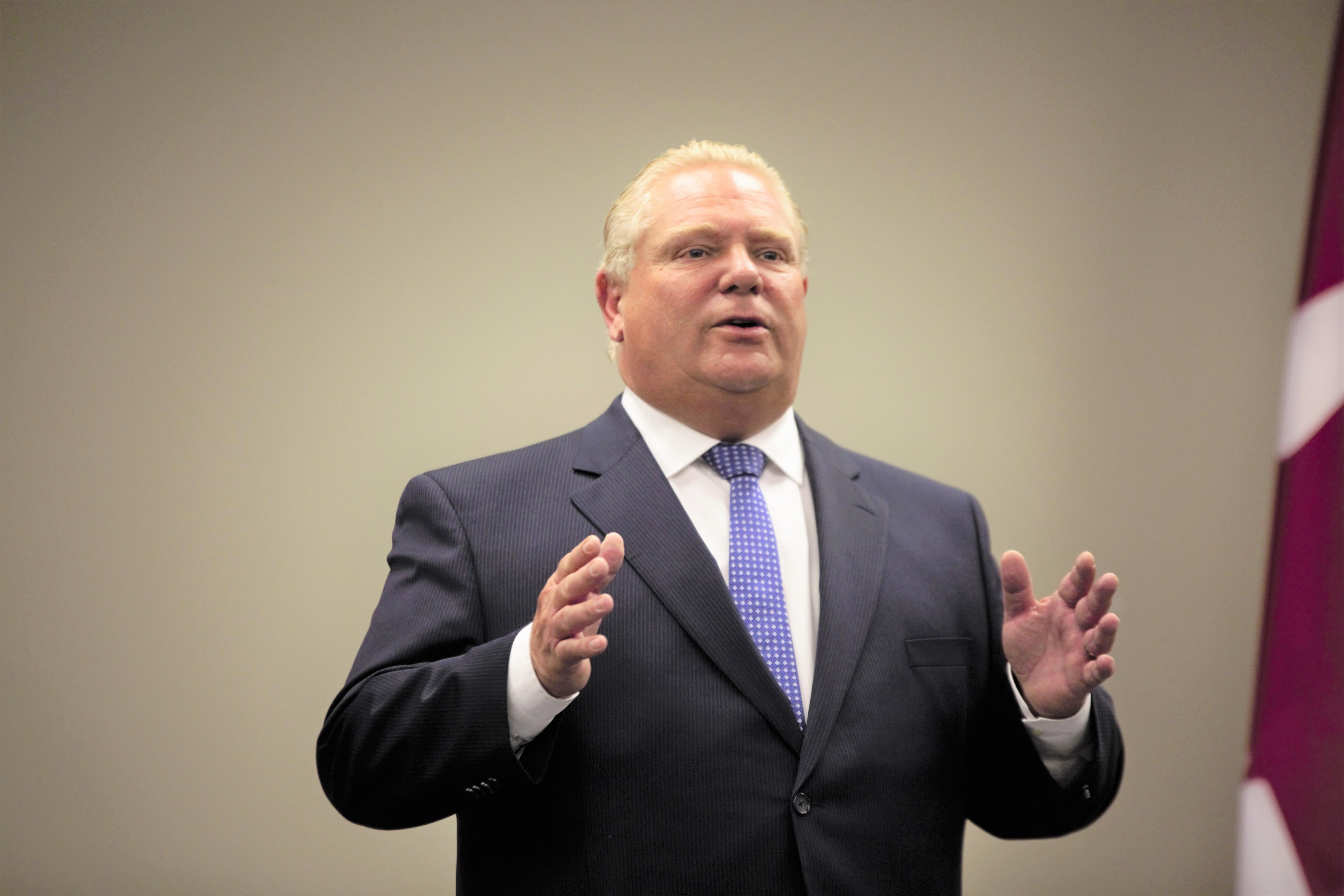 Clearly, the Ford regime isn't in the same league as the Trump crowd. But it's a similar game plan. The governance model that was sold to the public last June and scored them about 40 percent of the votes and a clear majority of the seats is evolving, or devolving. It depends on your political bent, and/or your moral point of view.
Weeks after the Intergovernmental Panel on Climate Change (IPCC) issued its alarming report on global temperature increase, with hundreds of research contributions from around the world and more than 6,000 scientific citations, highlighting the need for regional and local governments to change land use patterns as rampant urban/suburban growth chokes the planet's lungs, Doug Ford quietly introduced his proposed Bill 66.
Put forward just days before the end of 2018, it sent a clear message that the PCs would use all the tools available to them — including poaching our protected Greenbelt lands – to help rebuild the province's economic engine, one the PCs contend was allowed to stall out during the "wasteful" 15-year Liberal run of Kathleen Wynne and Dalton McGuinty.
Those who think Bill 66 is a new concept are either too young to remember the end of the last century, or slept through most of the Common Sense Revolution (1995-2003) under Mike Harris and Ernie Eves.
This first stab at a Trump-Harris-style alt-right agenda gutted the province's Ministry of the Environment budgets by about 60 percent starting two decades ago, based on combined cuts to capital and operating expenses. It transferred to municipalities a long list of responsibilities to manage with limited resources. Its efforts to deregulate – cutting "red tape" – included air and water quality monitoring systems, environmental assessment hearings, environmental inspections, provincial oversight of risky undertakings such as mining, and municipal controls on developers.
This merry dance to a golden future came to a rude halt when the Walkerton tragedy struck in late May 2000, after controls over the clean water supply had begun to loosen. What looked revolutionary was suddenly revolting. Deadly E. coli bacteria contaminated the town's drinking water supply. Six people lost their lives and thousands more were made seriously ill. Walkerton encapsulated just about everything that was wrong with cost-cutting capitalism.
This troubling narrative was beautifully captured in a report by Environmental Law and Policy, released in the wake of Walkerton.
There's nothing revolutionary about putting the public at risk or eliminating the guardrails that protect the air and water for our children and our children's children.
Some in the voting public may have forgotten how the thinking that gave us Walkerton also installed provincial land-use policies that supported and subsidized urban sprawl, and transportation policies that focused on creating more gridlocked, land-gobbling highways while ignoring public transit. Many don't recall the massive funding cuts to the Toronto Transit Commission over the years or other municipal transit systems that suffered too. The result: more cars on the road, more sprawl, longer commute-times, more emissions, more carbon, and more filthy air. Remember the word gridlock? It entered the lexicon during those revolutionary times in our post-'80s world, after hyper-consumption was first glorified and elevated as religion.
To summarize: The proposed Bill 66 isn't new; it's time-worn; it's Ford's Harris-Eves 2.0.
One component within the draft bill, Schedule 10, was to give municipalities the power to override provincial protections on sensitive lands, including the Greenbelt, the world's largest stretch of ecologically vital nature wrapped in shielding legislation aimed at keeping private development interests out. They would be let in by enacting "open for business" bylaws under the proposed Schedule 10. This meant that pliable city or town or regional officials with some skin in the game (either ownership of privately held lands that are begging to be turned into big profits or connections to developers who will do the work) could now use their political smarts to open up their jurisdictions to the wonders of unfettered growth and allow developers to poach formerly protected Greenbelt lands and give residential and commercial builders opportunity to go forth and multiply their profit potential.
When Schedule 10 was dissected by the media and raised the alarm among sensible people from Queen's Park to Belfountain, something had to be done.
Ford, whose close relationship with the development industry is well known, was taken aback by all the public outcry. He walked Schedule 10 back. We'll see what happens. But if voters think Ford will forget a promise he made to help his building industry buddies, they don't know him. He's shown his willingness, just like his role model to the south, to scorch the earth for more profits by cutting restrictions and opening up the planet to exploitation – so his friends can ride in helicopters while sipping champagne and eating caviar.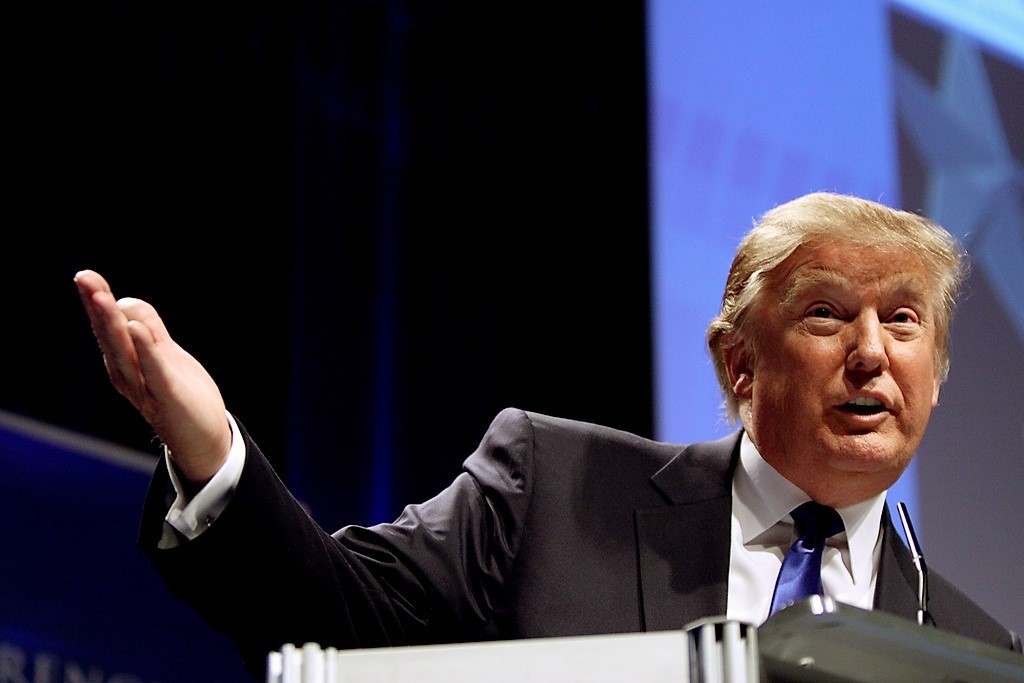 Like Trump, when Ford makes a promise to rich people he usually keeps it. The leaked video of him at a closed-door Markham meeting with a room full of men, developers, promising them a "big chunk" of the Greenbelt as he looked for support during last spring's election campaign, wasn't a one-off; it was his M.O., his way of treating politics as a business, part of a pattern of giveaways to the developers who for decades have helped politicians gain and maintain power.
While it's still unclear if Schedule 10 will get reworked, Ford unveiled another plan recently that will surely score him brownie points with builders. He told the world the province is considering eliminating water/wastewater development charges. This will eventually deliver financial relief to—wait for it—the developers! Something called the Housing Supply Action Plan will review barriers that make it more expensive to build and are said therefore to make housing unaffordable. Eliminating the water- and sewer-related infrastructure charges that are currently collected from developers on each property will raise water-related utility rates for both new and existing homeowners by upwards of 72 percent. That's a cool $515 for the average homeowner in Peel in 2019. It's much worse for businesses, which had assumed they would benefit from Ford's "Open for Business" policy. They might see triple-digit increases, with the largest businesses paying hundreds of thousands more annually for water and wastewater utilities. All so developers would no longer have to pay the costs for such infrastructure in keeping with a long-held philosophy in Ontario that growth should pay for growth. Builders would save thousands of dollars on each and every new home constructed. Instead, every homeowner in Peel would pay the equivalent of about five extra months' worth of utility bills (based on the Ontario average) every year.
The result? More agricultural land and green space turned over to builders to pave over for energy-consuming sprawl and pollution-creating cars.
The hard-pressed development industry is thrilled. It hasn't seen this much government-backed largesse since the halcyon days of the Mike and Ernie era, when land-use policy was written on the back of a napkin and fostered the type of unchecked growth their developer-friends pushed across Brampton when the city's planning decisions were controlled by the industry.
But for those developers gleefully rubbing their hands and counting the days until building season, there's more to come.
The latest government goodie is the GTA West Corridor. Again, for those asleep at the switch, unlike the proposed intrusion into the Greenbelt through the vague wording of the never-before-mentioned Schedule 10, this proposal was actually a part of the PC party's election platform – not that anyone took much notice.
The name sounds benign enough, but this is hardly a corridor. It's a major highway project that is proposed to run from Vaughan through Caledon, then southwest as it skirts Brampton and connects into Milton, making a link with the 401/407. It will blaze a new trail for cars and truck traffic, and its blacktop will eat up more giant swaths of farmland that in most cases is already owned by—wait for it—the developers! Yes, the same people Ford promised to help in that compromising video captured during the spring election run. Suddenly, much of this watershed and former farmland has instantly been lifted in significance – and price. Some of it is family-owned, too, or at least it was, by people such as Caledon Mayor Allan Thompson, a major booster for the highway corridor, who entered into a $9.4-million agreement with a developer for his family land, which happens to sit right along the proposed highway corridor.
The development industry lobby group, aptly named BILD, openly said this past summer, after the previous Liberal government pulled the plug on the giant land-consuming highway corridor, that "It was a means to unlock both commercial and residential land for development."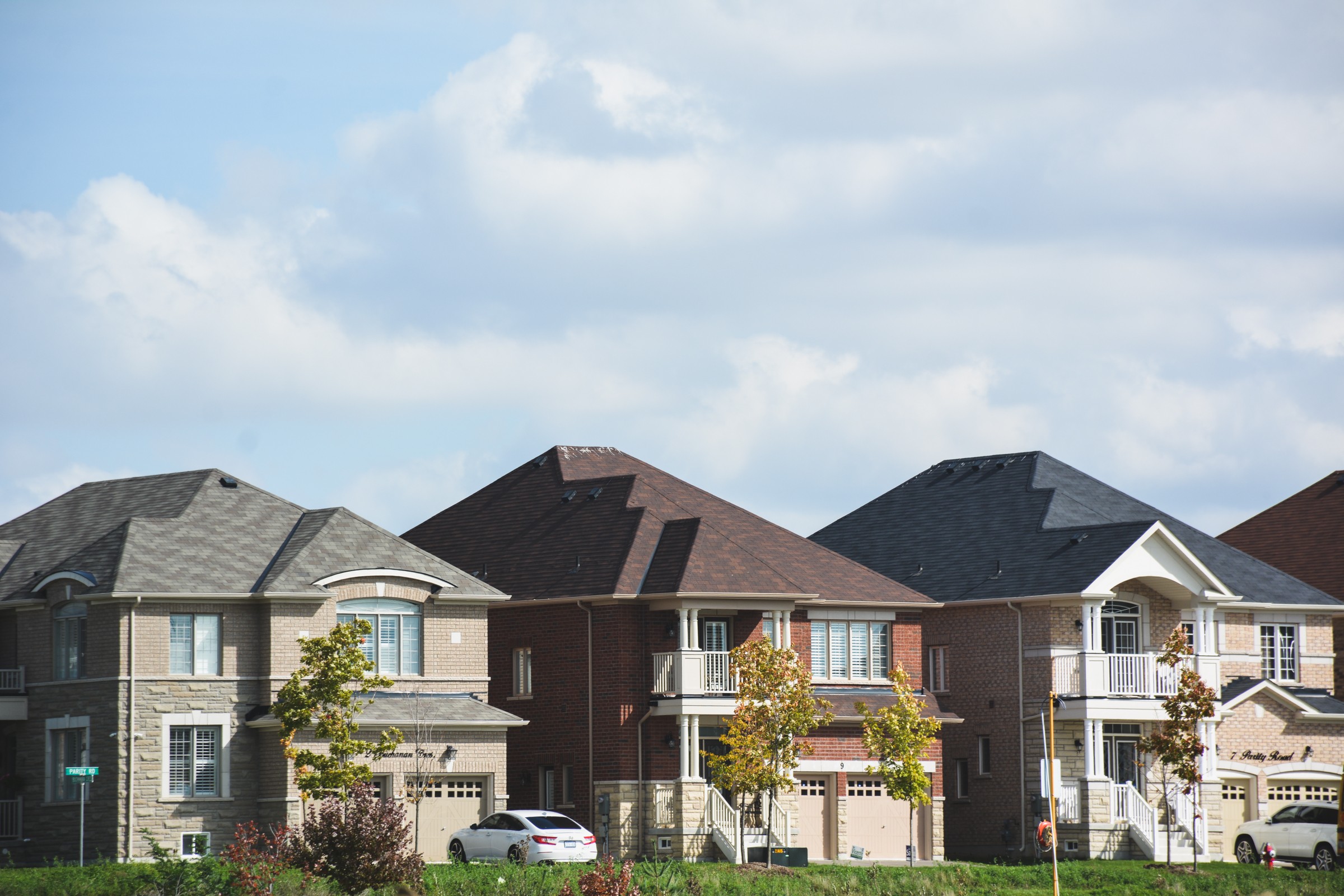 The proposed route is interesting (or alarming) because it edges oh-so-close to the underside of the Greenbelt (and in some parts, right through it), which would open up the land designated to form a green wall against the sprawlers.
Caledon is in the Greenbelt heartland, the breathing lungs of Peel Region. These bucolic lands sport some of the finest natural forests and waterways in Ontario. While Brampton still has plenty of serviced and vacant land to develop, the question is: Why would developers need to pinch land from the Greenbelt when they can go elsewhere? Experts, including growth-planners at the province, have proven they don't. There is plenty of land in the existing urban boundary across Southern Ontario to accommodate growth for two decades.
For that reason, and a few more (most related to the conservation of green lands), Brampton Mayor Patrick Brown vehemently opposed the Schedule 10 part of the proposed Bill 66. But he is in favour of the GTA West Corridor, viewing it as another relief line for car traffic and trucks that will transport goods and services.
Really? Does he really think that is why it is being proposed? Or are there other interests that the loyal Conservative might be trying to serve? Perhaps some old friends?
Perhaps the GTA West Corridor is somehow connected to a revamped Schedule 10 that will create the domino-chain to open up more and more increasingly valuable land for development that would otherwise sit in limbo, at a fraction of its eventual worth? Is this proposed highway nothing more than a poor alternative to progressive modes of transportation —part of the same old tired Conservative approach to so-called economic development, which actually stunts progressive ideas while hurting the economy by keeping more people in cars as they are forced to drive farther and farther to work. It's hardly a strategy to increase productivity. And all of this while more fossil fuels drive the global temperature closer to the tipping point. Once reached, with the earth parched and the coastlines unrecognizable, maybe that's when the builders and CEOs and politicians will look back and say: oops.
Premier Ford has the majority of seats at Queen's Park, which in effect means he can do whatever the hell he pleases when it comes to development issues. Is the Housing Supply Action Plan the next example of him doing his best to help his partners in the development industry?
So, yes, the Ford government will reissue the plan (killed by the Wynne Liberals in 2018) to have an environmental assessment done for the GTA West Corridor. Ontario Transportation Minister Jeff Yurek delivered a speech to the Road Builders Association Convention recently to say just that and was met with wild applause.
There is a slight groundswell of criticism building up from those living close to the area most affected by this proposed landscape of flattened, black asphalt, the lifeblood of sprawling concrete subdivisions that will spring up alongside, with three cars in every driveway. One stakeholder, speaking about the effect, told The Pointer it will "rip through farmland, and upset lives. It's pure nonsense."
Not to people like Thompson.
During the Common Sense Revolution, developers were allowed to run amok and did so with abandon in Brampton. The economic plan for this city was not dictated by Queen's Park, or our own planning department, city council, or mayors like Peter Robertson and his successor Susan Fennell. It was driven by a small coterie of developers who scooped up the land at bargain basement prices, developed it to the hilt with giant housing projects that ate up thousands of acres of former farmland, and threw our residential-to-commercial/industrial land mix into turmoil. The city is still reeling.
The new suburban sprawl model looked like it was set. Then it wasn't. Places to Grow legislation brought in quickly by the Liberals under McGuinty and further land protections under Wynne didn't sit well with the building sector, which has consistently voiced two main objections through its lobby group, BILD: that anti-sprawl requirements drive up home prices by choking off the supply of new homes; and that there is not enough available land to meet the need as Southern Ontario's population figures rise. Just like futile attempts to use facts and data with Trump — who continues to deny climate change in his service to the mega-powerful oil industry — Ontario's development industry refuses to listen to experts who have reams of data contradicting those claims. The fact is, they have paid good money to buy up land, speculating where growth will occur — and pushing growth to conform to those hopes — and they intend to get their payoff.
Some commentators think Ford has struggled to come up with anything that might be termed innovative since taking office.
Case in point: His government's plan for returning to a sex-ed curriculum concocted during the days of the Common Sense Revolution. Or his cuts to funding set aside to expand post-secondary education — a sector that is a marvel in growing local/regional economies. Even the possibility of Harris-style cuts to the primary education system betray a backward type of thinking, one that doesn't understand how difficult it is to expand the economy without a competitive, highly educated workforce. Meanwhile, countries such as Norway and Japan are plowing investment into early childhood education because of its proven economic and social benefits, which are deeply intertwined.
Maybe the Ford plan isn't to be innovative. Maybe it was always intended to be a stripped-down version of the Harris-Eves model.
Strip restrictions.
Strip protections.
Strip Liberal government initiatives that stripped mega-profits from a small coterie of developers who built Brampton into what it is today.
And while you cut your way to economic revival, instead of trying to actually drive revenues by investing in productivity, keep your fingers crossed that there won't be another Walkerton.
The pattern is clear.
The Ford team is indeed open for business. Everything proposed over their term in office will be for business – especially really big business, the profiteers, the ones intent on becoming the .01 percenters.
Trump puts it in the hands of people like Pruitt and Zinke to cut red tape by running it through a shredder. He then supplies his rich friends and fellow mid- to high-handicappers at Mar-A-Lago with a second gift, a tax cut, to help with their annual membership dues. (They call it their just deserts for working hard to create wealth that trickles down to everyone —including the Mar-A-Lago staff who work three jobs to pay their bills).
Doug Ford is also an advocate for the Scottish court's indictment of "not proven."
It's not been proven that Smart Growth is very smart, since it stopped the great building momentum that drove the Harris-Eves years.
It's not proven that the Greenbelt is really needed.
Some have concluded that anything is better for the province than a repeat of the harm and entitlement featured during the 14-year run of the widely despised Liberals. The PC government says it is all about job creation, and juicing up those economic opportunities.
The Ontario economy looks to be twisting toward the Trump model: a whole bunch for the titled few and scraps for the many, like those who might have benefited from the now-cancelled Liberal pilot providing a guaranteed income to people living on the margins to help them become self-sufficient and productive. Without any data to support his move, Ford killed the plan, despite evidence it would have been a significant help to the provincial economy in the long run.
Luckily, public opinion polls in the province still show overwhelming support for the Greenbelt. It may be sacred land for many Ontarians, but then so was the land that Zinke opened up for exploitation during his short term in office. Pruitt laid waste to his agency while in office and cut so many environmental protections, all Americans can hope is that they don't live through something like Walkerton on a much larger scale.
While there's no official word yet on what voters outside Peel, York and Halton (and even those within) think of a GTA West Corridor, there's a nagging feeling that many don't really know what it is, or care. The premier claims it would alleviate congestion, but is that really what it's all about? Maybe it would help drive businesses and homeowners to the exploited parts of the Greenbelt. Is this the real goal of Ford and friends? There's no doubt some politicians and lots of developers and road builders are poised to profit.
It's unclear just how most of us, the 99 percent, will benefit from all this. Sprawl, gridlock and E. coli became household words during the laissez faire days of the 1990s and early 2000s in Ontario, and now Ford is remaking the province in the old mould.
So far, Trump and Ford have bullied their way to many legislative successes (though the Republicans' loss of the House south of the border will curb this). They continue to slash regulations, which certainly plays to their real base, the wealthy.
Ford should leave our protected green lands alone. They don't belong to him, or the developers, even if they speculated years ago that certain parts of Mother Nature could be exploited for personal gain. Too bad if they already bought in. The planet is not for sale. We don't need another highway that will over-carbonate our air. Sure, we need commerce and jobs, but not at the cost of our children's future. Short-term solutions like sprawling subdivisions and more highways are part of Brampton's past, not its future.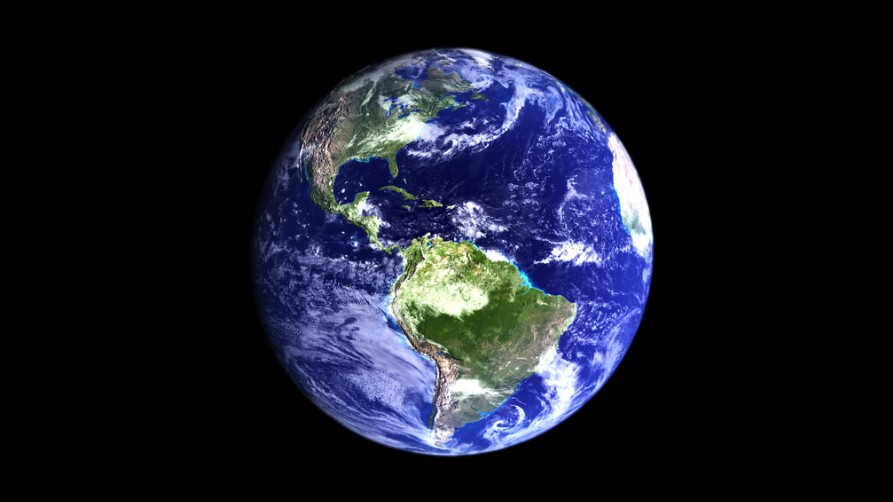 The Ford government is bereft of ideas. The new ones are old ones. So far, it is not a job creator but a destroyer. It started by gutting Toronto council. It put the boots to Ryerson University's downtown Brampton campus plan and other post-secondary expansion. Winding the clock back to 1998 won't work. The premier's only interest in anything green is the shade of money.
The brave legislation that helped stop suburban sprawl and saved a portion of this province for our kids was a modern approach to governing. Putting the interests of the many before the few is a game-winning plan. Cancelling the GTA West Corridor was part of it, before Ford put it back on the table.
It's not proven that the Trump plan to Make America Great Again is actually targeted at those Americans who put him into office.
The same could be said of Ford. Is he doing the bidding of all Ontarians, or has he targeted a select few to get his help?
You be the judge.
But it's getting easier each day to find a verdict.
Submit a correction about this story